Want to create an operational plan to ensure smooth implementation of daily activities of your business? No worries, we have got you covered. Read on…
Always plan ahead. It wasn't raining when Noah built the Ark. ~ Richard Cushing
Running a business is quite similar to sailing a ship! You have to make sure that every aspect is working in the correct motion for you to stay afloat. Can you sail if you have no clear vision of where you're headed, your destination, or how you will get there?
To answer these questions, you might need to create an intuitive operational plan for your business which would work as a lighthouse to guide you through the way and highlight any upcoming risks that could arise in the near future.
An operational plan lucidly describes the business vision and mission! This document is coherently chalked out for the day-to-day running of any business and outlines the operations related to finance, recruitment, marketing, and other resources required for a successful company.
However, crafting such documents can be time-consuming! Therefore, we decided to create a free plug-and-play operational plan template for your team! But before we hop onto our awesome template, let us first understand what exactly is an operation plan and what to include in such documents.
Read on…
What is an Operational Plan? (Definition)
An operational plan is a strategic document that outlines all the planning related to daily operations and processes required for running a successful business. It entails all the activities that different teams or departments like recruitment, marketing, and finance, need to perform to achieve company goals and objectives.
The main objective of a well-defined operational plan ensures each manager and employee knows their specific responsibilities, as well as how they should execute them within a definite timeline.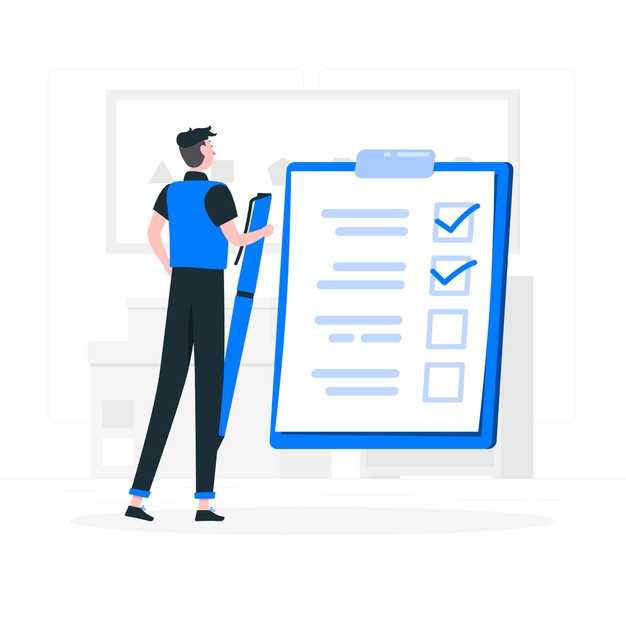 Why is an Operational Plan Important?
The whole point of operational planning is to see the effect of your operations on the business's working in real-time, so you know exactly when to execute your major strategies.
An operational plan helps you identify areas that are not generating enough revenue or are causing losses, and then assists you with formulating the necessary changes. This document also plays a crucial role in keeping all key stakeholders, management, and board members on the same page.
Everyone needs to be aligned with the company's mission, goals, risks, hiring needs, financial projections, key performance indicators (KPIs), etc. An operational plan will help every department focus on their contribution to the larger vision by bringing all leading members together under one roof!

Read more: Operational Efficiency: Definition, Importance & Ways to Improve it!
How to Create an Operational Plan? Follow these Steps!
Step 1. Create a Title Page
While writing an operational plan, the first thing to do is to create a title page for it. This provides all the information about the topic at a single glance.
Here, you will include the title of your document, the registered name of your company, the designation, and the name of the person who creates the document.
Step 2. Write an Executive Summary
An executive summary refers to a section that deals with what a topic is all about in a brief manner. This is to ensure that your readers have a rough idea of the content and encourage them to read on.
In this section, you emphasize the gist of your overall plan and provide a concise explanation of all the important sections in a few sentences.
Step 3. Define Mission and Objectives
Define your organization's mission and determine your company's goals and objectives.
Ask yourself what the company is trying to accomplish over the next year and what the major goals and milestones are that support the need for this operational plan.
Describe the company mission, vision, and the reasons this plan is important. Have there been changes in the competitive landscape? Have you raised a round of capital?
Doing this will help you evaluate and measure your company's performance against your missions and objectives and see how well you are doing in terms of achieving or meeting your goals.
Step 4. Provide Key Performance Indicators
In this section, you can break down each part of your business by evaluating all the major KPIs and metrics involved in measuring your results.
Provide proof of the importance of the operational plan by sharing key numbers that support the ideas in this document.
Step 5. Include a Financial Summary
The next section to be included in your operational plan is the financial summary. Here, you can give an overview of all the projects that will be included during the operational plan and include its financial breakdown. Make sure that there is enough capital to execute this plan.
Step 6. Create a Hiring Plan
Your company will have different hiring needs for each department, therefore, it is essential that you create a hiring plan to decide how many team members will be hired across different departments on a monthly/quarterly basis.
Step 7. Determine the Key Assumptions & Risks
No plan is ever free from risks and problems, so it's important that you determine the risks to the business and address how the company could work towards mitigating those risks.
This will help your employees be prepared for any possible and potential risks and problems that may arise over the course of their projects.
Step 8. Include the Next Steps
Now that you have included all the major sections, it becomes crucial that you mention what's going to happen next. Share the next steps, which could include the approval process, updates and reporting time frames, etc.
Step 9. Proofread
The last and final step is to proofread your document and ensure that all the major points are intact and the message is properly conveyed.
Check for spelling errors, grammatical mistakes, typos, or poorly constructed sentences. Make a colleague or another person go through your proposal to double-check everything.
Read more: Standard Operating Procedures (SOP): What, Types, and How to Write?
Key Benefits of Creating Your Operational Plan Documentation on Bit.ai
To create an effective operational plan, you need a proficient tool that can help you create, share, and collaborate with stakeholders and work efficiently. This is where Bit comes in!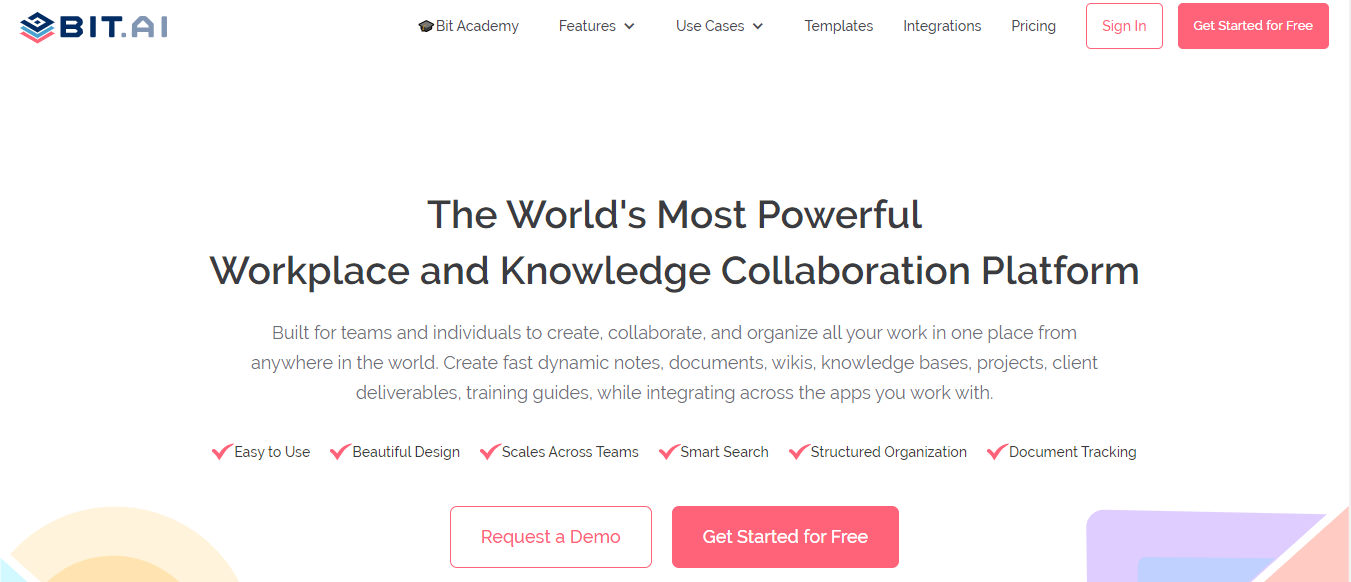 Bit serves as a central hub where collaborators, content, and communications can be accessed in one all-inclusive document. Managers can use Bit to create an operational plan document, collaborate with the team in real-time, and store all product assets in one place for easy and fast access.
Whether your team is creating the operational plan documents, project documentation, status report, release notes, roadmap, project charter, product requirements, API documentation, product launch marketing documents, pitch decks, business plan, SWOT analysis, competitive research, project management plan, etc, they can easily add spreadsheets, Slideshares, Google Slides, YouTube videos, PDFs, maps, charts, graphs, and more to your documents and make them visually stunning.

Simple, Clean UI: Bit has a very minimal design aesthetic to it, allowing a newbie to quickly get on board with the platform. Even though the platform is feature-rich, it does a great job as to not overwhelm a new user and provides a systematic approach to work.
Organization of information:  Organizational information is often scattered in cloud storage apps, emails, Slack channels, and more. Bit brings all your information in one place by allowing you to organize information in Workspaces and folders. Bring all your documents, media files, and other important company data in one place.
Brand consistency: Focus on the content and let Bit help you with the design and formatting. Bit documents are completely responsive and look great on all devices. With amazing templates and themes, Bit docs provide you with the type of brand and design consistency which is unheard of in the documentation industry
Smart search: Bit has very robust search functionality that allows anyone to search and find any files, images, documents, etc quickly and easily across all of their workspaces. Users can search their digital assets using keywords, titles, descriptions, or tags. They can even search for files based on their source. (i.e., YouTube).
Media Integrations: Companies use an average of 34 SaaS apps! No wonder why most of our time is spent hopping from one app to the next, looking for information. This is why Bit.ai integrates with over 100+ popular applications (YouTube, Typeform, LucidChart, Spotify, Google Drive, etc) to help teams weave information in their documents beyond just text and images.
Recommended power links and files you can add to your operational plan template:
Weblinks
Google Sheets, OneDrive Excel, Airtable
GitHub
Social Media posts
YouTube, Vimeo
Draw.io, Lucidcharts
Sketchfab, Figma, Marvel
PDFs, PowerPoint in Google Drive/OneDrive
Sharing: Bit documents can be shared in a live state meaning that all changes that you make to the document will update in real-time. If you are sharing your documents with clients, they will always get your most up-to-date changes. You can even embed Bit documents on any website or blog.
Tons of other features: Bit has a plethora of amazing features like document tracking, cloud-upload, templates, and themes, document locking, document expiration, and much more, making it a well-rounded documentation tool.
Bit provides a common workplace for project members to collaborate, document, share their knowledge, brainstorm ideas, store digital assets, and innovate together. The best part is that this knowledge is safely secured in your workspaces and can be shared (or kept private) with anyone in your organization or the public!
Here are some of the man benefits of using Bit:
Collaborate in real-time
Interlink operational plan documents and other documents
Create fully responsive documents
Create private operational plans only visible to yourself or your team
Track engagement on shared operational plans with consultants, partners, etc.
Read more: Business Development Plan: What Is It And How To Create A Perfect One?
To make the process of creating your operational plan documentation easier, we have created a ready-made operational plan template for you! Check it out below:

How to Use the Operational Plan Template with Bit
The process of creating an operational plan on Bit is insanely easy! Just follow these four simple steps to create your document quickly:
Step 1: Create a Bit Account
Go the home page of Bit.ai and click on Get Started for Free or Sign Up to get started. Enter your email address to sign up. Once in, you can create your personal profile.
Step 2: Create a Workspace
Workspaces are where the work gets done. Click on the 'Create Workspace' button on the right. A popup will show up prompting you to add a name for your new workspace. 
You can create a workspace around a team, department, large project, client, partner, etc. Inside each workspace, you can create an unlimited amount of Bit documents and access your content library (storage area for all of your digital assets – web links, files, cloud files, rich embeds, etc.).
Step 3: Add Team Members
Bit allows your team members to collaborate in real-time and get work done. Collaboration starts at the workspace level.
You create private workspaces by default. However, you can invite others to join you inside of a workspace and collaborate together with the knowledge, projects, documents, and content inside of the workspace.
Step 4: Create Your Desired Document
Once you are in the workspace, click on the 'Create New' button. Select 'From Template' in the dropdown. A pop up will display allowing you to select a template from the gallery.
In the search box on the top left corner, you can search for an "operational plan template". Once your desired template pops up, click on it and click on the "Use Template" button on the bottom right corner.
That's it! Your document is ready for use!
Few more templates you might be interested in:
🎥Watch this video to learn more👇
Over to You!
Operational plans bring accountability into your everyday tasks. They help you analyze the performance of your business, goals, strategies and identify the resources required to achieve those targets. These documents are a great way of managing other performance measures too like team efficacy, staff optimization, or the number of employees achieving beyond their targets.
Bit is a great tool to manage all essential resources associated with creating an operations plan. It brings all stakeholders under one roof for the smooth execution of the plan. If you need any help with the operational plan template or want to know how Bit can help your business, let us know by tweeting us @bit_docs. Cheers!
Further reads: 
How to Write an Operations Manual?
How to Create a Killer Sales Plan Document?
How to Create a Product Plan the Right Way?
What is an Implementation Plan & How to Create One?
How to Create a Strategic Process Improvement Plan?
How to Create a Procurement Management Plan: Step by Step Guide
How To Make A Full Proof Business Plan?
How To Create a Partnership Marketing Plan?
How to Create a Clear Transition Plan for your Business?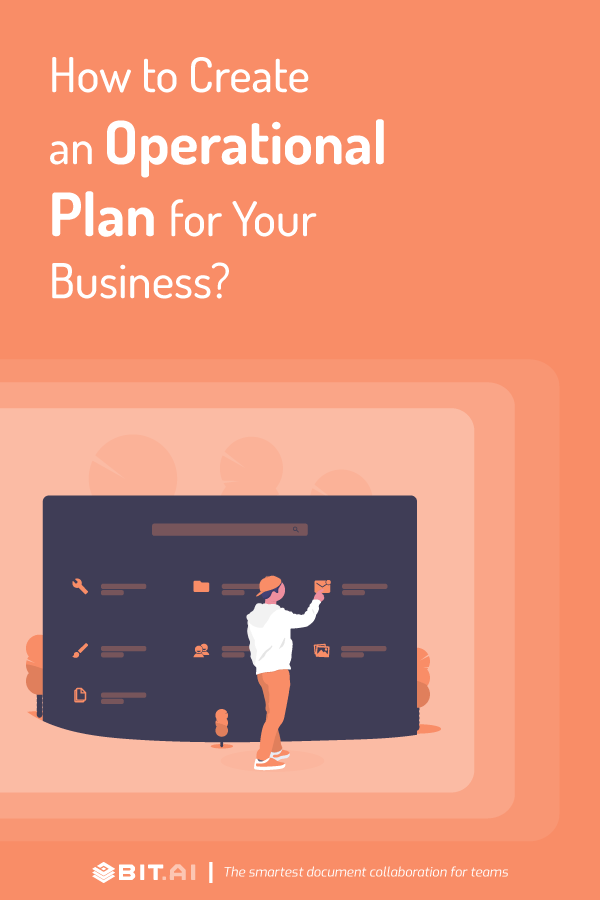 Related posts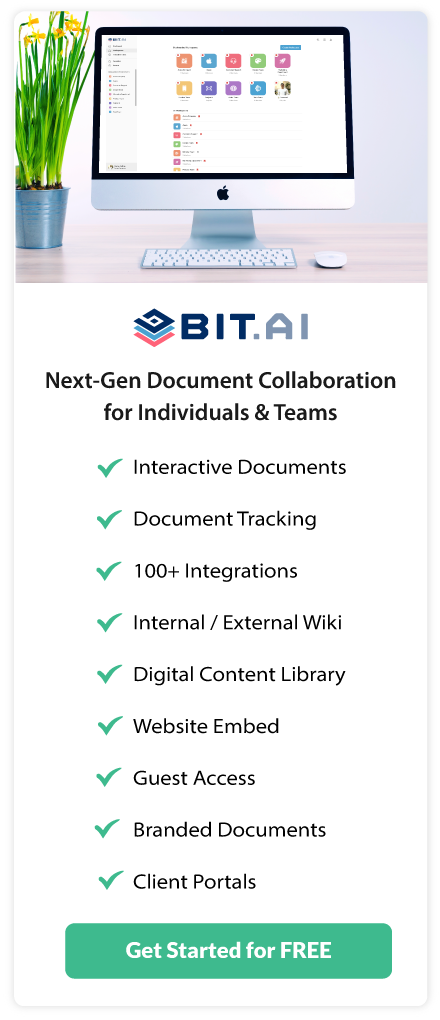 About Bit.ai
Bit.ai is the essential next-gen workplace and document collaboration platform. that helps teams share knowledge by connecting any type of digital content. With this intuitive, cloud-based solution, anyone can work visually and collaborate in real-time while creating internal notes, team projects, knowledge bases, client-facing content, and more.
The smartest online Google Docs and Word alternative, Bit.ai is used in over 100 countries by professionals everywhere, from IT teams creating internal documentation and knowledge bases, to sales and marketing teams sharing client materials and client portals.
👉👉Click Here to Check out Bit.ai.