Whether you're scaling Mt. Everest or sailing toward a new horizon, you should always have a well-defined map ready, before you hit the trail of an unpredictable yet successful journey! Similarly, when building a new project, companies need the same kind of preparation to map out project requirements and components for successful results!
Therefore, during the project management process, the manager and team must implement an effective plan to manage the various elements of procurement throughout the project's life cycle. This plan is called a procurement management plan!
A procurement management plan establishes the purchase needs for all levels of the project process, from drafting documents to the closure of the contract. It's essentially an outline for managing all procurement activities of the project and ensures that all deliverables are achieved with maximum value and cost-efficiency.
Without further ado, let's dive into exploring what is a procurement management plan, and why is it important! Read on…
What is the Procurement Management Plan? (Definition)
According to the PMBOK Guide, procurement management is a necessary process to purchase or acquire products, services, or results needed from a project team through outsourcing. And, when this process is laid down on a document or a paper for teams to run through, it's called a procurement management plan.
A procurement management plan holds the purchase framework for your project. It serves as a guide for managing procurements such as goods, supplies, and/or services throughout the life of a project and is updated as procurement needs change.
This plan identifies the items to be procured, the contracts used in support of the project, the contract approval process, and decision criteria. It serves as a good start to putting procurement processes in order. Put to proper use, a procurement management plan helps lower overall procurement costs and supports smoother business operations.
Furthermore, a procurement management plan defines the following:
Things to be procured with justification statements and project timelines
Types of contracts to be used in the project
Risks associated with procurement management
Determines approximate costs
Establishes contract deadlines and deliverables
Defines how procurement and contracts are coordinated with project scope, budget, and schedule
Mentions any constraints pertaining to project procurement
Tracks performance metrics for procurement activities
Why Have a Procurement Management Plan?
Handling the organization's procurement is one thing, and effectively managing it is another! A good procurement plan has the power to save money and time while increasing organizational compliance.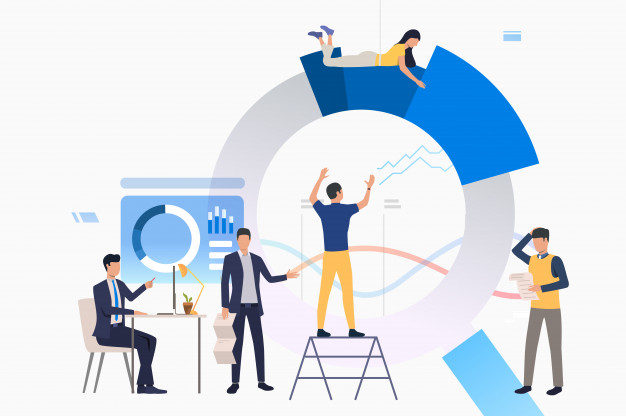 So, to effectively manage a company's procurement needs, it's important to have a thorough procurement management plan based on solid information. These plans also:
List all the demands expected to be procured during a timeline.
Set a procurement schedule, which establishes the timelines to carry out each step in the procurement process up to contract award and fulfillment of demands.
Allow for the consolidation of similar demands under one contract or division of demand into several contract packages for economies of scale.
Include external assistance or outsourcing for the purpose of completing all procurement demands listed.
Allow analyzing the procurement process to compare actual performance with planned activities.
Enhances the predictability and transparency of the procurement process.
7 Steps to Create a Procurement Management Plan
Procurement management plans are usually created in a step-by-step format that identifies various parts of the procurement process. Knowing these major steps helps project managers understand their roles better.

A procurement management plan can be broken down into the following steps.
1. Define roles and responsibilities
The very first step in creating a procurement management plan is to ensure that all parties involved in the process, understand the responsibilities and scope of their work.
Important roles defined in the procurement management plan include project managers, corporate executives, and contract managers. Additionally, a procurement management plan defines the boundaries of each of these roles to minimize overlap of responsibilities.
2. Creating a schedule
A procurement management plan should contain scheduling details to make sure that the procurement processes are completed within the expected timeline.
In some cases, the plan breaks down the projects into certain tasks with start dates and estimated end dates.
PS: A project management software can help in managing schedules at a task level.
3. Identify and mitigate risks
Risks are inherent in every part of project management, they lie dormant in procurement processes until they come to light. So, a procurement management plan helps figure out what those risks might be and list them out.
Once an insightful list of risks is collected, these plans help in mitigating them. It's also good to assign a team member to mitigate those risks, so they have ownership of closing them.
Read more: How to Create a Project Management Communication Plan?
4. Determine costs.
Cost determination is a crucial step in creating a procurement management plan as it directly affects the budget of the project. Mostly, it includes issuing a request for a proposal (RFP), which asks vendors to offers bids for their products or services.
These RFPs generally involve critical schedule dates and provide details on vendors' work arrangements, and previous experience.
5. Establish decision criteria and approval workflow
This section of the procurement management plan outlines the approval workflow for different contracts. It specifies the elements required before the final approval, including reviews of proposals, and analysis of the costs. This detailed workflow helps ensure that each contract is reviewed thoroughly before the final approval stage.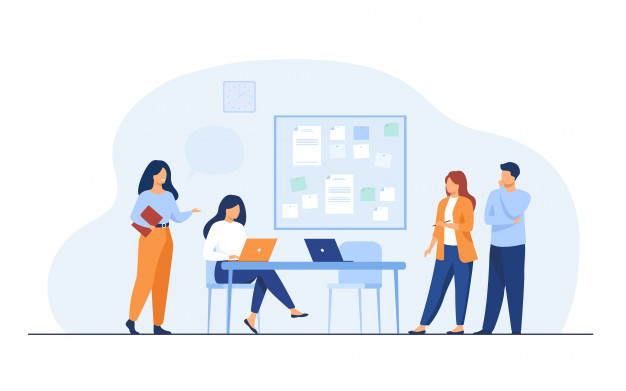 It also represents the criteria that vendors should meet in their assigned contracts. These criteria include the vendor's capability to follow the given schedule and the quality of the products and services provided by the vendor.
6. Establish vendor management
This step specifies strategies and protocols for managing all vendors. This way, businesses ensure that vendors provide acceptable goods and services within the expected timeline. Moreover, this section may also detail processes for invoice processing, status reporting, and timesheet approval.
7. Review and approval processes
A procurement management plan also describes the processes in place for approving and reviewing changes to be made to procurement documents. These processes ensure that only valid amendments get approval.
Read more: Risk Management Plan: What, Why, and How to Write?
Manage Your Procurement Documents the Smart Way with Bit!
Along with plans, the procurement management process also involves multiple other documents such as:
Request for Quote/Proposal
QA (Quality Assurance) documents
Purchase Order
Invoice
Payment receipts
These documents help businesses to narrow down their focus and determine what best meets their needs while managing different procurements! Each document serves a crucial purpose and plays a significant role in the whole process.
Therefore, to create all these procurement management documents, you need a proficient tool that can help you create, share, and collaborate with teams, and get work done efficiently. This is where Bit comes in!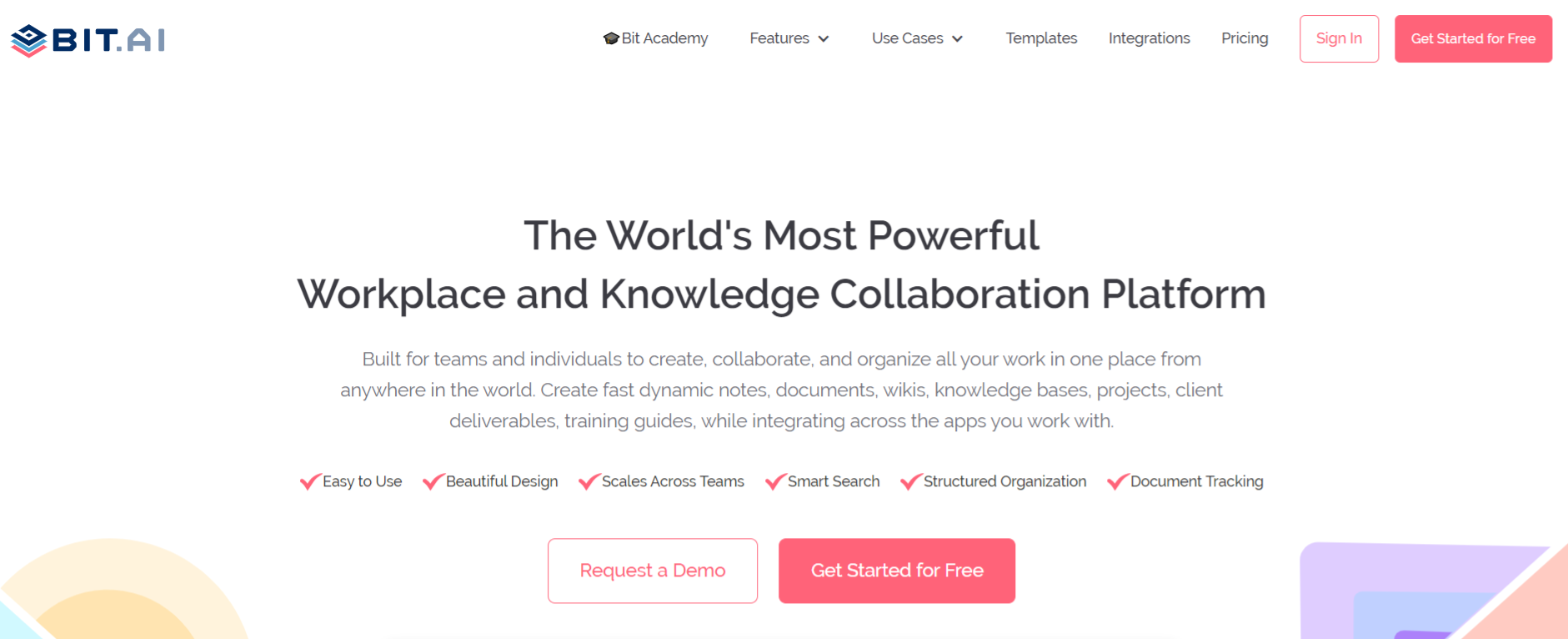 Bit.ai is a cloud-based online document collaboration tool that helps anyone create awesome procurement management plans, RFPs, instruction manuals, and other procurement documents in minutes. It is the dream tool to help teams transform documentation, by making it collaborative and fun.
Bit is the dream tool to help organizations transform the planning process, by making it highly interactive using 100+ integrations. Furthermore, it has some robust features to help you create awesome planning documents such as:

Here are some key reasons to use Bit to create a procurement management plan or any planning documents:
Bit allows employees to create unlimited documents and interlink them to create wikis that expand the knowledge base. Simply highlight the words and you have the option to create a new document.
Collaborate with teammates in real-time and create plan product roadmap together.
Get management feedback in real-time using @mentions and highlight features as every document comes with its separate comment stream.
Create, share, and store documents related to the product in one place without going back and forth to your cloud storage services.
Bit has a plethora of amazing templates to kickstart your work.
Content management capabilities allow teams to store their PDFs, videos, images, charts, and more inside one platform for easy access. Say goodbye to Google Drive and Dropbox!
Bit documents are nothing like you have ever seen. Create interactive docs and embed Airtable blocks, Google spreadsheets, PDFs, video tutorials, Typeform surveys- basically anything with a link inside your document.
Our team at bit.ai has created a few awesome business templates to make your business processes more efficient. Make sure to check them out before you go, your team might need them!
Final Words!
Like most fields, procurement management is no stranger to digital transformation. Modern technologies such as procurement management software and advanced analytics make it easier for professionals to handle planning and execution.
Project management solutions like Bit provide an easy first step to transitioning into digitized procurement management. Check out the platform to learn more, cheers!
Further reads: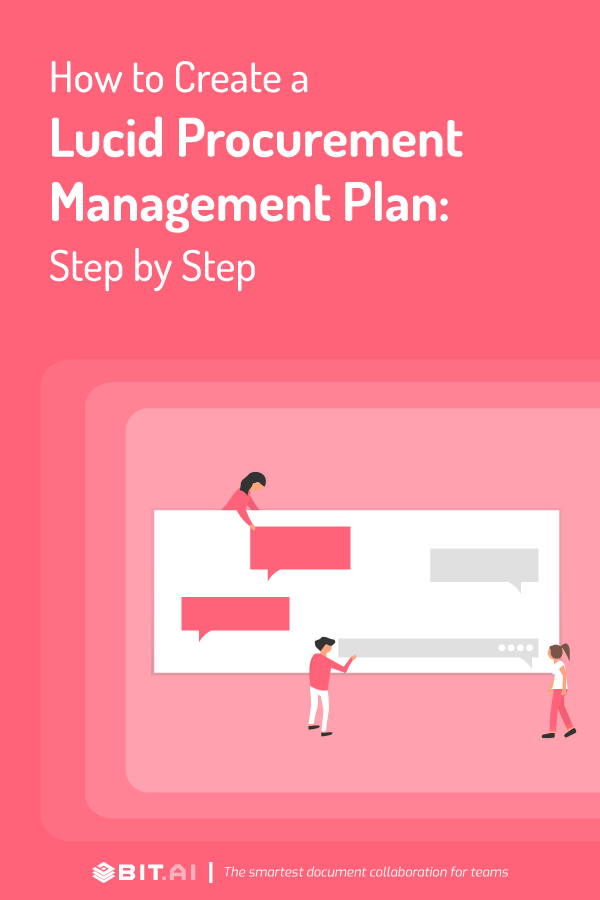 Related posts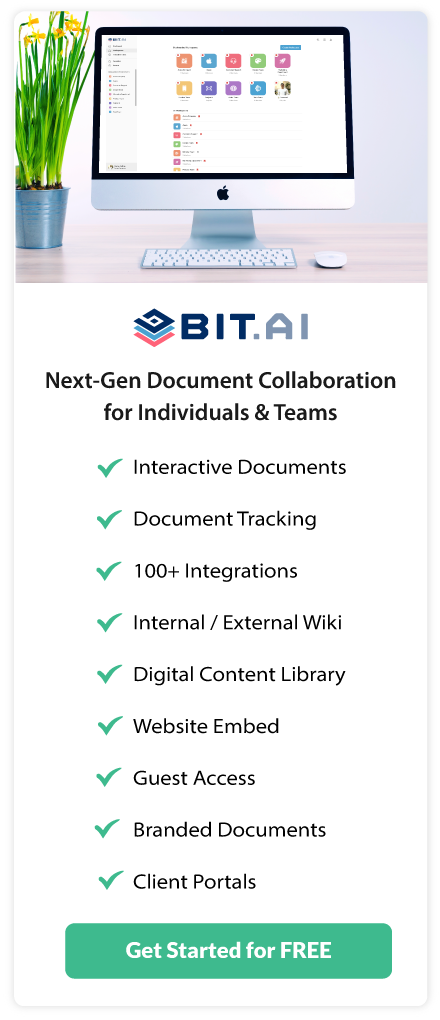 About Bit.ai
Bit.ai is the essential next-gen workplace and document collaboration platform. that helps teams share knowledge by connecting any type of digital content. With this intuitive, cloud-based solution, anyone can work visually and collaborate in real-time while creating internal notes, team projects, knowledge bases, client-facing content, and more.
The smartest online Google Docs and Word alternative, Bit.ai is used in over 100 countries by professionals everywhere, from IT teams creating internal documentation and knowledge bases, to sales and marketing teams sharing client materials and client portals.
👉👉Click Here to Check out Bit.ai.