Understanding the market is super important when it comes to creating innovative products.
You need to have a clear definition of your target market.
You need to know the reasons why people will use your product.
You need to have a vivid picture of your customers' wants and needs.
Once the software product development process is finalized and a product is approved, you need something that'll help you in creating a market-driven product.
….and that's where the 'Market Requirements Document' comes into play.
So, let's understand what a Market Requirements Document is and how it can revolutionize your entire marketing process.
What is the Market Requirements Document (MRD)? (Definition)
A Market Requirements Document (MRD) is a document communicating the customer's expectations and demands for a good or service. Don't confuse it with a product specification manual (PRD), as they are not the same.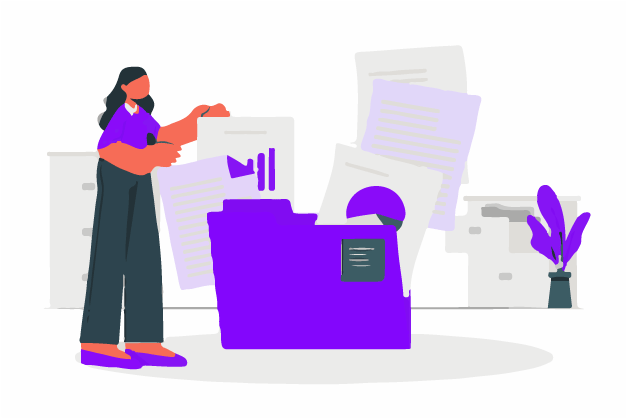 The PRD explains how to create a product and allows larger cross-functional teams to consider what to do with a product. Whereas, the MRD determines market opportunity that should be generated before the PRD. This procedure enables the PRD to be notified of the effects of the MRD. It makes sure that before determining specifications, the team can recognize the unmet needs of the client.
Getting a good MRD does not necessarily mean that you will have an engaging product. Having a weak PRD, though, usually leads to a weak product.
Your PRD should be used to describe the following:
What is your end goal?
Who are you designing it for?
What is the benefit of the product to your firm and end-user?
How your users can interact with it?
What's it going to look like?
Upon delivery, how will you ensure success?
Your MRD should be used for:
Features of certain product categories.
Opportunities for revenue on each product.
Competitive landscape of the product.
A template that can be utilized for other future MRDs.
Your MRD should leave no doubts as to how the package should be designed. It should be placed online where it can be viewed centrally, either on a bulletin board, on a file server, on a protected internal database, or published in document format where all stakeholders can read it daily.

When you change it, you can contact interested parties (preferably with a synopsis of the changes) so that people know that the data has been changed.
Now that you know what a market requirements document is, let's find out why should you create a market requirements document in the first place.
Why Creating a Market Requirements Document is Essential For Business?
There are so many ideas for new goods and services, and deciding what to create next can be difficult. However, as a product manager, you must identify and prioritize which challenges to address. For this purpose, product administrators usually own an MRD. Here is why an MRD is a crucial part of your business:
Writing up an MRD will help minimize duplication before spending time, funds, and energy.
The MRD lets you determine what would be needed to succeed, with possibilities that are worth pursuing.
MRD ensures that you will concentrate on going ahead with the work that is consistent with your product philosophy and can impact your clients.
Confused about how to start creating your own market requirements document? Read on to find out!
Read more: Price Skimming: Definition, 3 Types of Phases, Pros & Cons!
Steps for Creating a Market Requirements Document (MRD)
Your market requirements document should address all the major questions about the product. The MRD should leave no doubts about the consumer's expectations and wishes about the item and its potential.
Here is a step by step framework to create a market requirements document and ensure that it addresses all the questions:
#Step 1. Executive Summary: What issue are you trying to solve?
Consumers prefer to concentrate on their urgent, short term concerns. Look past their basic needs. You should solve the issues they are currently facing and the ones they'll face in the immediate future. Else, you will find yourself at risk of finding some of your supplies unsold.
Provide your conclusions, assumptions, and ideas in a comprehensive summary. You may think of the executive summary is a miniature version of the whole text.
#Step 2. Vision: What is unique about your product or service?
The central essence of your product should reflect your vision. Think about where you imagine your product in the future and set measurable goals. This also allows people to understand the idea of your product.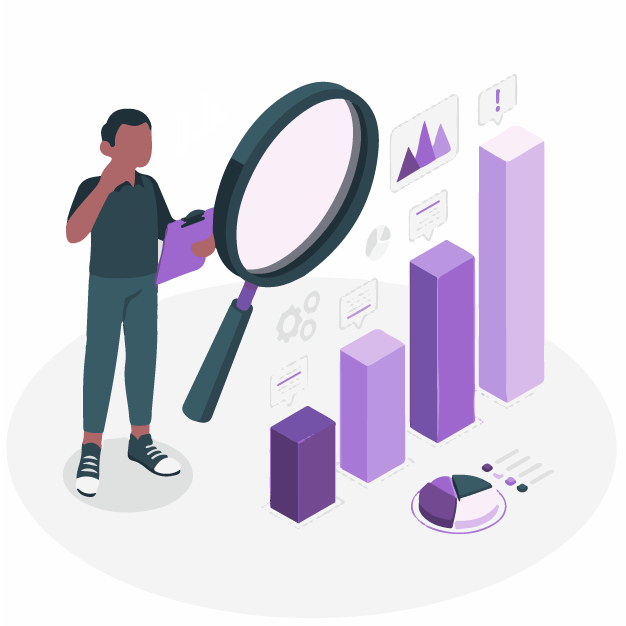 In one line, the product's meaning must be outlined (think of it as an elevator pitch). Strive for consistency of intent when concentrating on details.
#Step 3. Target market: How large is the size of the opportunity or market?
Write details about the competition precisely and record the conclusions and evidence that support and validate it.
#Step 4. Personas: For whom are you solving the problem?
For each potential entity, create a persona linked to the business opportunity and the proposed solution.
#Step 5. Analysis of competitors: What other equivalents exist?
Offers from rivals are strong clues as to where the competition is, but not where it might go. It gives you an understanding of what consumers want. Resist the desire to copy the specifications of the rivals without knowing why they are important.
Competitors often incorporate characteristics when one consumer asked for it, not because it is useful for the market. Knowing all the multiple choices open to your prospective clients helps you in making your product stand out and create a competitive edge.
#Step 6. High-level capabilities: What features must be included to solve the needs of the client?
You should have a clear idea of the clients' desires and needs. Your next move should be to identify the "must-have" key features. Each of these features is vital to the product's performance. Discipline is going to decide your fate at this point.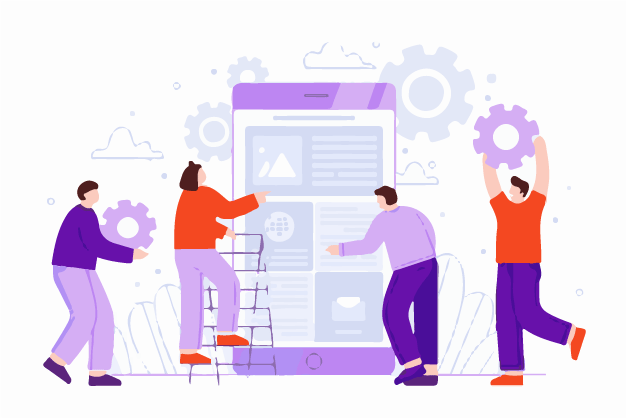 Don't just add characteristics because they sound fine; they need to be perfect. Write out the operating characteristics and the solutions necessary for working capabilities.
Refrain from going into details about design and production requirements. Instead, outline the approach from the perspective of the consumer.
#Step 7. Strategy for metrics: How are you going to calculate success?
Your business model should be linked to the details in this segment. Think about how the business will gain sales from the latest product or how a new feature will influence pricing. All should appreciate the main metrics you're calculating with the information you provide here.
The subject of much debate is always how much detail is used in this document. It is often better to keep every text brief for better readability. If a 50-page paper falls on someone's desk, the odds of them reading it are slim to nil. Five to ten pages should suffice.
Read more: Go-To-Market Strategy Guide for Businesses
Bit.ai: The Ultimate Tool for Creating Market Requirements Document (MRD)
You need a skilled tool to help you create and exchange market requirements documents and get work done effectively. And this is where Bit comes!
Bit.ai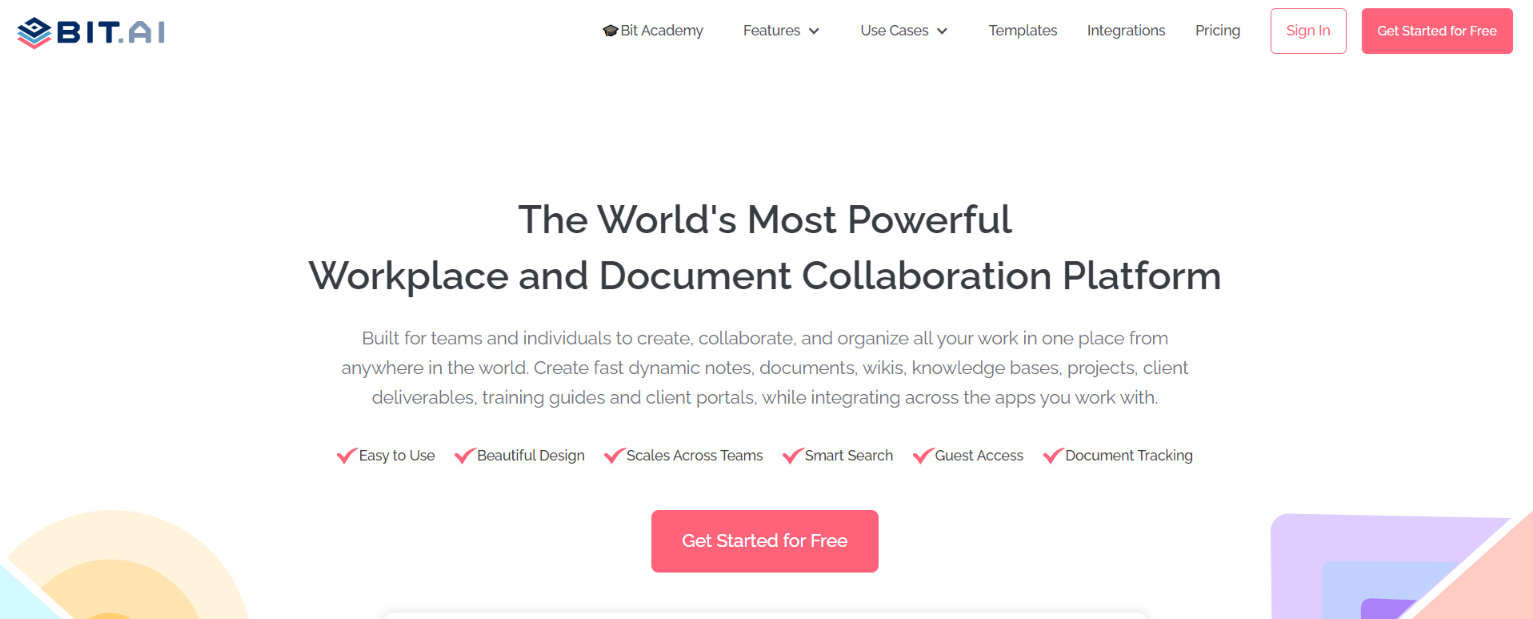 is a tool for new-age documentation and knowledge management that allows communicating, exchanging, monitoring, and managing all business expertise. Unlike the regular Word docs, Bit documents are interactive and let you do a lot more than just plain text and images.
Using bit.ai, you can quickly insert spreadsheets, Slideshares, PDFs, maps, charts, graphs, and so much more.
Bit is a well-rounded documentation tool that offers:
A simple, clean UI
Organization of information
Brand consistency
Smart search
Media Integrations
Sharing and collaboration
Document tracking
Cloud-upload
Templates and themes
Document locking
Conclusion
Most departments want to work harder, iterate, and communicate with cross-functional teams in tandem. You can use a purpose-built product management tool like Bit. This allows a more flexible approach to product construction, saving you the time wasted on writing a new MRD every time.
Whether you want to write a comprehensive market requirements document or MRD or find a lighter method, the performance will only illuminate why consumers want the product or a feature, who the solution is for, and what will be needed for a good solution.
We would love to hear about your experience of using an MRD tool! Tell us in the comments below or tweet to us @bit_docs.
Further reads:
Business Requirements Document (BRD): What, Why, and How to Write?
Business Verticals: Definition, Benefits & Examples!
Technical Documentation: What, Why, and How?
Product Requirements Document: What, Why & How to Create?
How To Create Product Launch Marketing Documentation?
Software Requirements Document: Definition, Steps, and Template Included!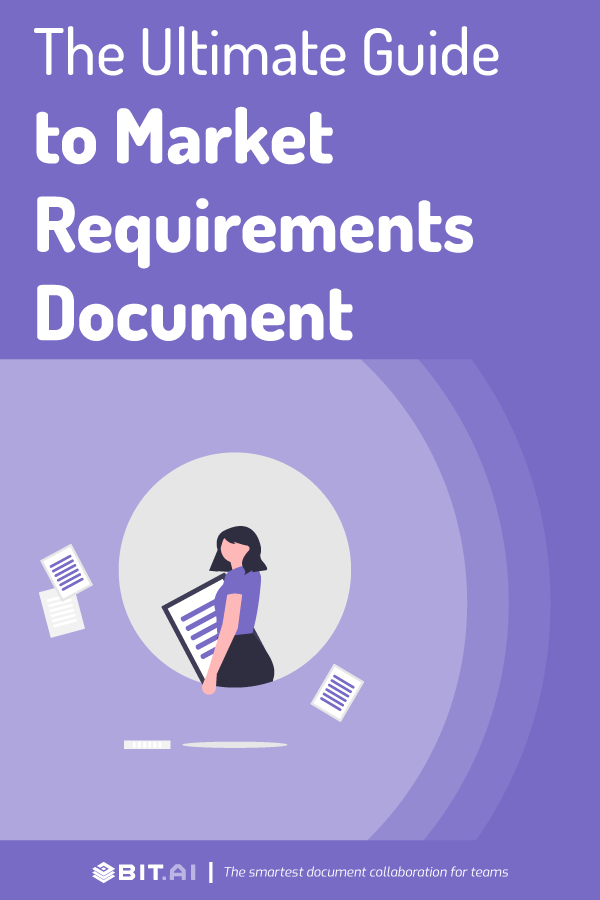 Related posts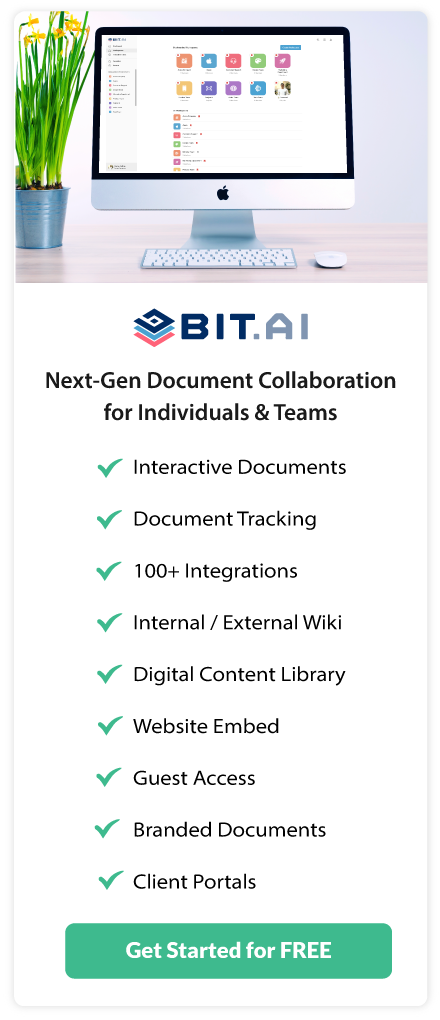 About Bit.ai
Bit.ai is the essential next-gen workplace and document collaboration platform. that helps teams share knowledge by connecting any type of digital content. With this intuitive, cloud-based solution, anyone can work visually and collaborate in real-time while creating internal notes, team projects, knowledge bases, client-facing content, and more.
The smartest online Google Docs and Word alternative, Bit.ai is used in over 100 countries by professionals everywhere, from IT teams creating internal documentation and knowledge bases, to sales and marketing teams sharing client materials and client portals.
👉👉Click Here to Check out Bit.ai.