Looking for a Journal or a dairy app for making notes? No worries, You are at the right place! Read on…
Diaries and journals have been around for decades.
They are a wonderful place to share your inner thoughts and feelings.
Journals and diaries also help people deal with problems that are hard to cope up with.
..and yet, journaling is the most underestimated habit.
Truth be told, even if you write in your journal for just a few minutes a day, it can improve your efficiency and well-being.
According to a study, jotting down your thoughts or logging down what happened during the day is a quick way to tackle tension, boost productivity, increase satisfaction, improve health, and increase efficiency.
The only problem is that it is not easy is to keep a log. A journaling app will help you sort this problem and help you create a schedule for everyday writing.
What makes a Good Journal or Diary App?
A paper notebook and a pen are the perfect tools for journaling, but apps literally provide so much more. They give you some context for what you've done and where you may like to go.
In order to make the journaling process more rewarding, some apps even let you add images from your phone or updates from your social media feeds.
There are a few features every good journal app have:
Simple entry: If adding a journal entry takes longer than a few clicks or touches, odds are you're not going to do it.
Nice layout: A sleek, uncluttered interface enables you to reflect on your thoughts and create a pleasant experience for journaling.
Daily reminders: Perhaps remembering that you need to write is the biggest challenge in journaling. Automatic reminders assist you in continuing the habit.
Sync: Syncing would mean that your journal is up-to-date regardless of the device you use.
Other key features that may be essential to you include:
Password protection
Support for markdown
The option to add more than one image
Tags for location and weather
It is awesome to know the features of a particular technology. However, to decide whether it is meant for you or not requires one to know the benefits! Let's go.

Benefits of Keeping a Journal or a Diary
Whether we write by hand or by using keys on our smartphones, many of us maintain journals for multiple reasons. It is a means of practicing appreciation. Meanwhile, some people document their feelings or to establish self-awareness. Maintaining a journal has many advantages. They include:
It helps to relieve anxiety and distress.
It helps you in having balanced thoughts.
You can set goals and achieve greater heights
You can capture your thoughts in a better manner.
A journal is like a 'supportive-always-there-for-you' friend.
Not sure which journal or diary app is the best for you?
We have listed the top 12 Journal and Diary Apps that are a must for 2022! These are the apps to capture your memories this year and in years to come.
List of 12 Best Journal and Diary Apps you must Explore!
1. Bit.ai for media-rich journaling

At the number one position, we have Bit.ai. You may ask why?
Bit.ai gives you the power to add more than just text and images to your document. Bit is the smartest application, whether you want to write a journal or a diary.
With Bit, your journal and diary will get a multi-dimensional edge, and you can tell a story beyond simple text. You can add images, videos, links, code snippets, rich media, and even files within your journal/diary to communicate effectively. You can even export it later and create an ebook if you ever felt like publishing it.
The content library of Bit allows you to store and categorize your content. You can also integrate it with cloud platforms and add content from Google Drive, OneDrive, Sharepoint, and Box.
Bit.ai has some incredible features:
Auto formatting: Only focus on the content and let Bit do the design and formatting job for you.
Document templates: Choose from nearly 100 different templates to get work done.
Document themes: Transform your document into a new look with a click of a button. Change the primary theme color to any shade you like and much more.
Read more: Best Focus Apps to Eliminate Distractions!
2. Momento for social media users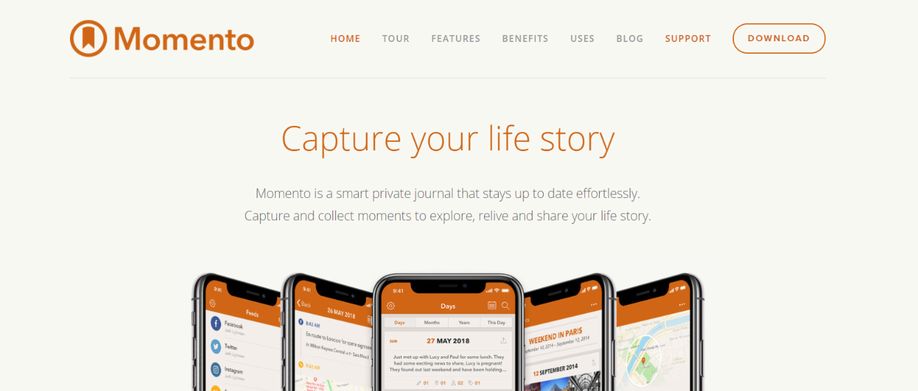 Momento makes it possible to put all of your posts from different social media platforms together in one single place. You can also include your special Uber ride transactions or your Spotify playlists.
Along with that, this application also helps you create a private journal. Simply write your entry for the day in rich text format. Then add images, generate some tags, and add a location tag.
Suppose you want to relive special moments, the app groups updates from all your related social media pages and your blog in a consolidated timeline. The free edition permits up to three social media accounts to be linked. The premium edition, meanwhile, has an infinite linking option. For protection, there is a passcode and TouchID feature in the premium service.
The application can be downloaded for free, with a paid upgrade plan beginning at $2.49 per month. In-app purchases, such as multiple images and lock codes cost $1.99 and $0.99, respectively.
3. Journey for a secure journal writing

It is one of the best journal apps for Android users that lets you write entries and geotag them. In addition, the app lets you track the weather and add a range of media while making entries. This app paves the way for easy journaling that can also be modified conveniently.
There is a premium option that allows you access to many features, such as Markdown access and more aesthetic customization. You can read your journal from any place with the aid of this software.
The app is a complete set of everything! Its noteworthy features include passcode and fingerprint security, a step-by-step tutorial for beginners, and the ability to write email journals.
4. Day One for better productivity

One of the most highly recommended journaling applications has been Day One since its release in 2011. The app provides a wide variety of functionality, just everything that you might like or need. Some of them are:
Create journal entries from the menu bar with only one click.
Use templates to make journaling simpler.
Automatically add metadata such as location, temperature, motion, music currently playing, and step count.
Tag posts, upload images, and videos.
Encrypt your journal with a password.
You get all these features in a sleek, unobtrusive format!

The simple user interface of Goodnight Journal makes journaling simple and enjoyable. The app works exactly the same on all the platforms that make its user interface better than any other journal app.
Goodnight Journal also has free mental health features that can be used alongside writing journals. The 'well-defined community' is everyone's favorite feature. You have to be a member to join, and it is the perfect place to get stuff out of your chest and feel light.
Read more: 15 Free Online Notepads You Need To Check Out This Year!
6. Five Minute Journal for saving time
Journaling allows us to spend a few minutes each day, capturing our ideas. Most of us have hectic lives. For all of us, therefore, it is an obstacle to devote ourselves entirely to journaling. This application is a perfect alternative to time restrictions.
This is a great app for people who want a spot to jot down their thoughts for the day instantly. It only takes five minutes of your time to answer the prompts that come up during the day.
The morning prompts help you to set your purpose. Meanwhile, the evening prompts to encourage you to recognize the good activities of the day and focus on the things that should be changed.
This app can be downloaded for $4.99.
7. Penzu for stress-free journaling

Penzu is known for having the expertise to provide stress-free journaling as it helps you to write entries, make format tweaks, and add images. The golden attribute of this journal application is the security lock. No one can see your entries without your permission.
With Penzu Pro, you can access unlimited journals, custom journal covers, 256-bit protection for privacy, and custom fonts. The app offers infinite storage to write as many entries as you want. The app also includes end-to-end security to ensure you do not face any issues.
Read more: Best Note-Taking Apps for Better Productivity
8. Diarium for speech to text journaling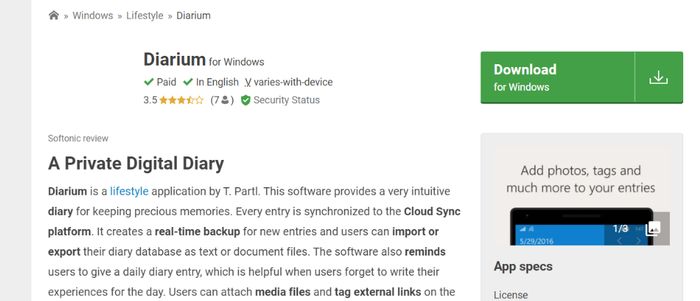 Diarium is the highest-rated journaling app in the Windows 10 App Store. Diarium stands out because of its support for various media types. If you wish to speak rather than a type, you can dictate your thoughts with detailed speech recognition.
You can also export your entries to DOCX, HTML, RTF, or TXT formats, so rest assured that your data will be safe. Diarium will automatically take in feeds from Twitter, Facebook, or Instagram to make journaling much simpler and will remind you to write in the journal once a day.
The app is accessible for free on Android, $19.99 for Windows 10, $2.99 for premium features on Android.
9. Google Keep app for simple note-making

Google Keep is well worth a try if you're looking for a flexible journaling tool. This application has been used by a number of people for general note-making. It is also used by others as a personal journal.
There are several qualities that make this application stand out. In the first place, it helps you to embed your submissions with photos. Moreover, to conveniently classify the group it belongs to, you can even add colors to each journal entry.
The application is very simple, which fits very well if you have ideas that you need to write down quickly. Automatic transcription of your audio files is provided by the app, and these are stored automatically. Another bonus of this software is that it syncs with other Google services, allowing access to your journal from every device.
The app is totally free to use!
10. Diaro for organized journal writing

If you want your digital diary to be arranged, then this is the ideal app. You can pick folders and tags whenever you add an entry. It is much simpler to focus on the full-screen option while journaling.
The Pro edition of the app allows you the option to use your Dropbox account to upload entries. This means that you will be able to read your journal from a new device. The Pro edition also offers you an option for improved storage to backup and export journal entries. The best features include:
Protect your entries with a lock.
Add colors and themes.
Backup or restore option.
Read more: 12 Best Student Tools for Better Learning in 2022
11. Grid Diary for better Introspection

Grid Diary offers you the simplest way to get started with keeping a diary. The app has in-built prompts such as, "What sports did I indulge in today to enhance my health?", "Did I spend time with my family today?" "What can I do today to make my future better?" in a simple and concise form. Thus, offering the fastest way for journaling. It offers you a thorough and bird's eye view of what is going on in your life, one day at a time.
You can select from various grid models or configure the grid and ask yourself questions to reflect on the areas of life that you want to track. You can use Grid Diary to write down simple solutions that help you focus on your days instead of worrying about what you should write about each day.
A free edition is available, and you can get a premium version starting at $1.49/month.
12. Foodility app for food lovers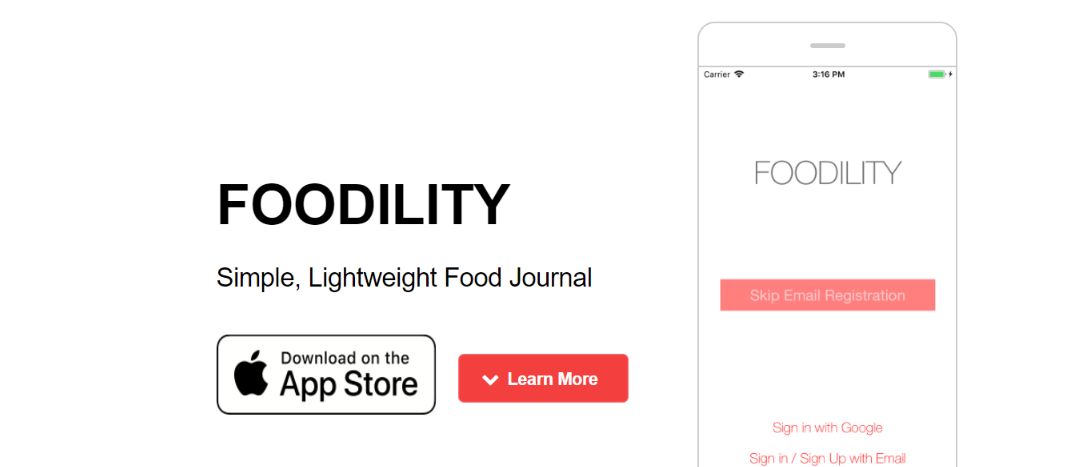 This app is worth a try if you need a diet diary to better monitor your eating habits, food prompts, etc. Its simplistic nature helps you to concentrate on the most important thing: controlling the food that you consume.
You can write entries relevant to your food consumption, take photographs of the meals you are eating, and record your general health status using an elegant design built to mimic sticky notes.
You can access more features in the premium edition, such as:
Customizable calendar dot colors.
Uploading text and images to PDF.
Customizable presets for keynote styles.
The app helps you to monitor your diet, exercise, water consumption, medications, weight, and mood as well. This app is available free of charge and the premium version starts at $2.99 a month and $29.99 per year.
Conclusion
Journaling is the method by which you can choose to share your ideas and emotions.
Some people want it to be shared with the world, while others prefer to keep their inputs private.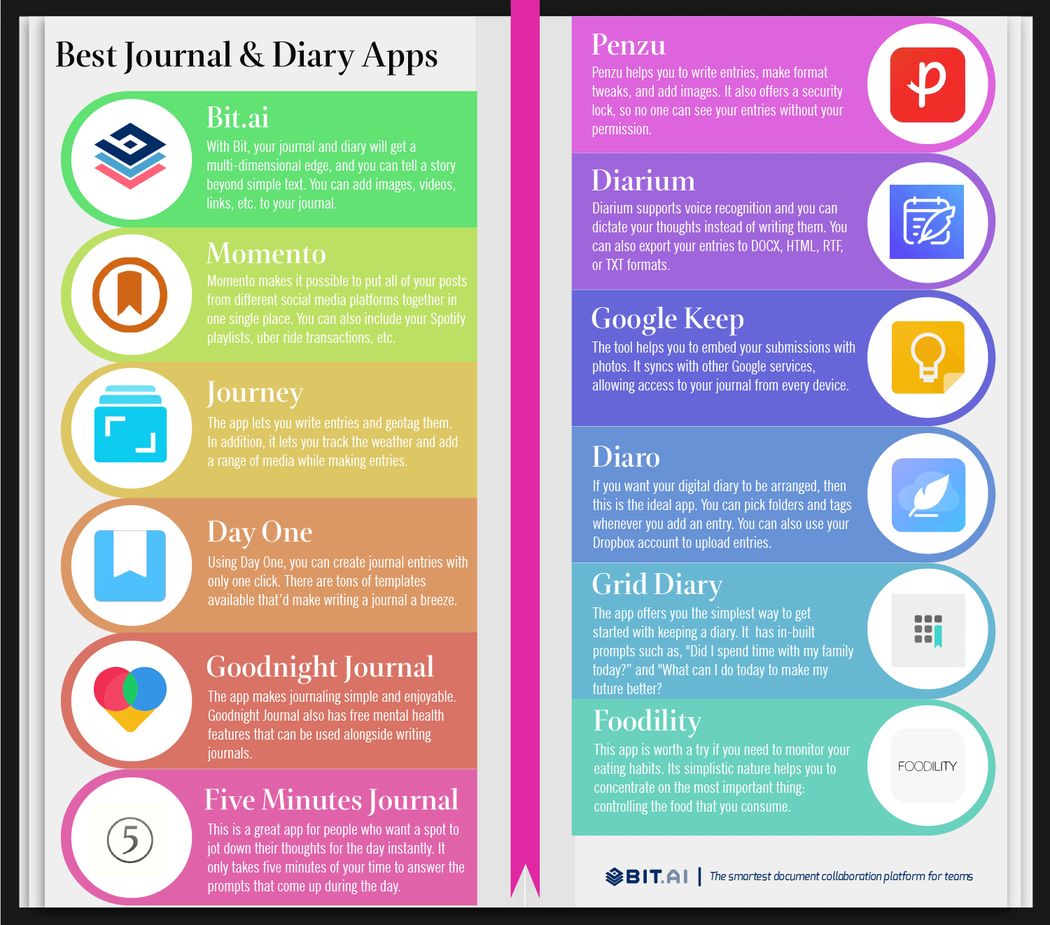 All these journal and diary applications allow you to keep a digital diary with unique features. You can either share the entries with your friends or secure them with a lock!
Have you tried any of these applications before? We would love to hear about your experience. Don't forget to tweet to us at @bit_docs.
Further reads: 
Top 10 Digital Whiteboard Software for Team Collaboration
9 Daily Planners You Can Use to Improve Your Productivity!
10 Best Writing Apps To Make You A Better Writer!
Best Writing Tools for Creative Writing
Top 11 Tools for Researchers in 2022
Best Free Online To-Do List Apps to Help Improve Your Productivity
How to Create a To-Do List the Most Effective Way! (Free Template)
11 Productivity Tools That Will Help You Achieve More in Less Time
Presentation Tools That Enable Better Collaboration!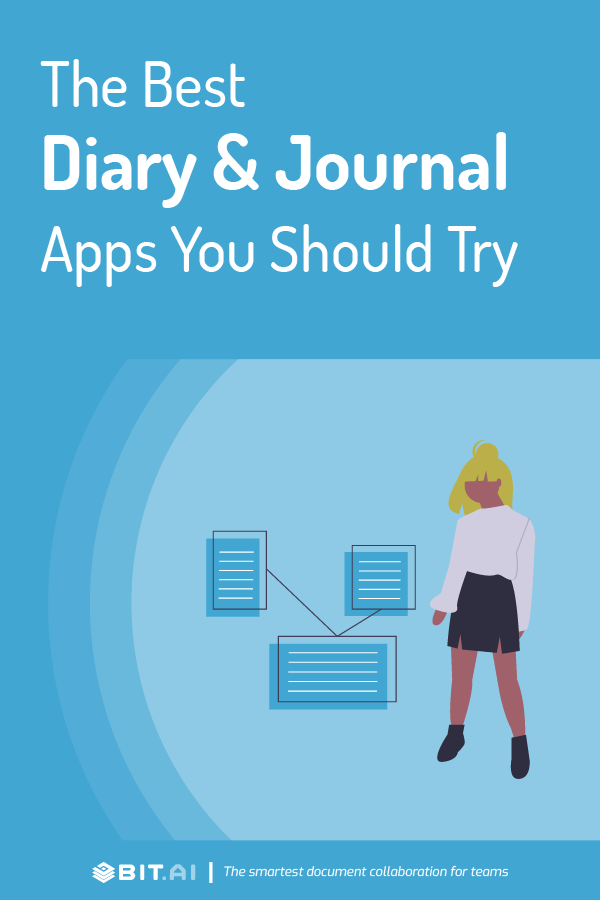 Related posts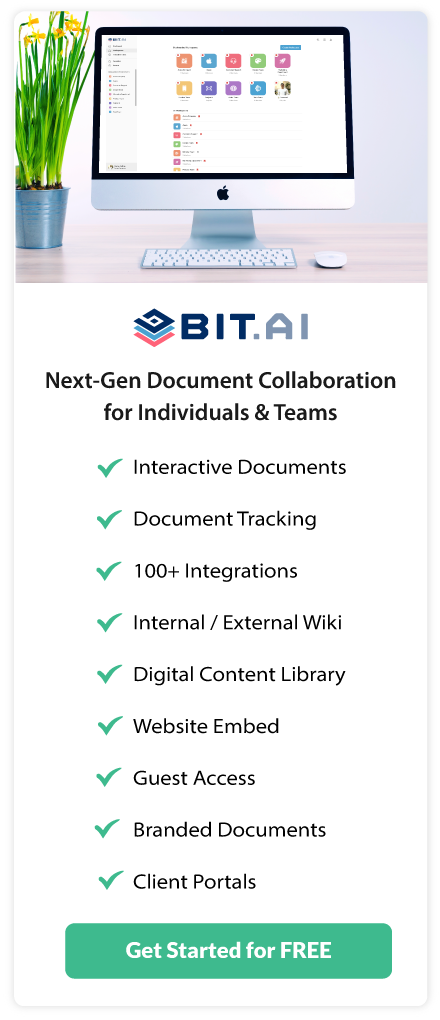 About Bit.ai
Bit.ai is the essential next-gen workplace and document collaboration platform. that helps teams share knowledge by connecting any type of digital content. With this intuitive, cloud-based solution, anyone can work visually and collaborate in real-time while creating internal notes, team projects, knowledge bases, client-facing content, and more.
The smartest online Google Docs and Word alternative, Bit.ai is used in over 100 countries by professionals everywhere, from IT teams creating internal documentation and knowledge bases, to sales and marketing teams sharing client materials and client portals.
👉👉Click Here to Check out Bit.ai.