Refunds, returns, and complaints are all a part of doing business.
Not everyone can be satisfied with your product or service. Getting complaints is as normal as getting orders in the first place.
If you are running an e-commerce store, the customer might have a size issue, quality issue, or may generally not like the product or service you are offering.
In fact, according to a study by the National Retail Federation, customers returned 10% of the overall purchases totaling up to $369 billion in just one year. This percentage hikes to over 30% when we consider only online purchases.
Your return policy has a significant impact on customer satisfaction. As a business owner, it is essential for you to listen to customer feedback and act upon it.
This improves customer retention and brand image in the long term.
However, attending to each and every unique query can take up a lot of time, effort, and resources. You have to employ a large customer support staff and attend numerous calls in a day.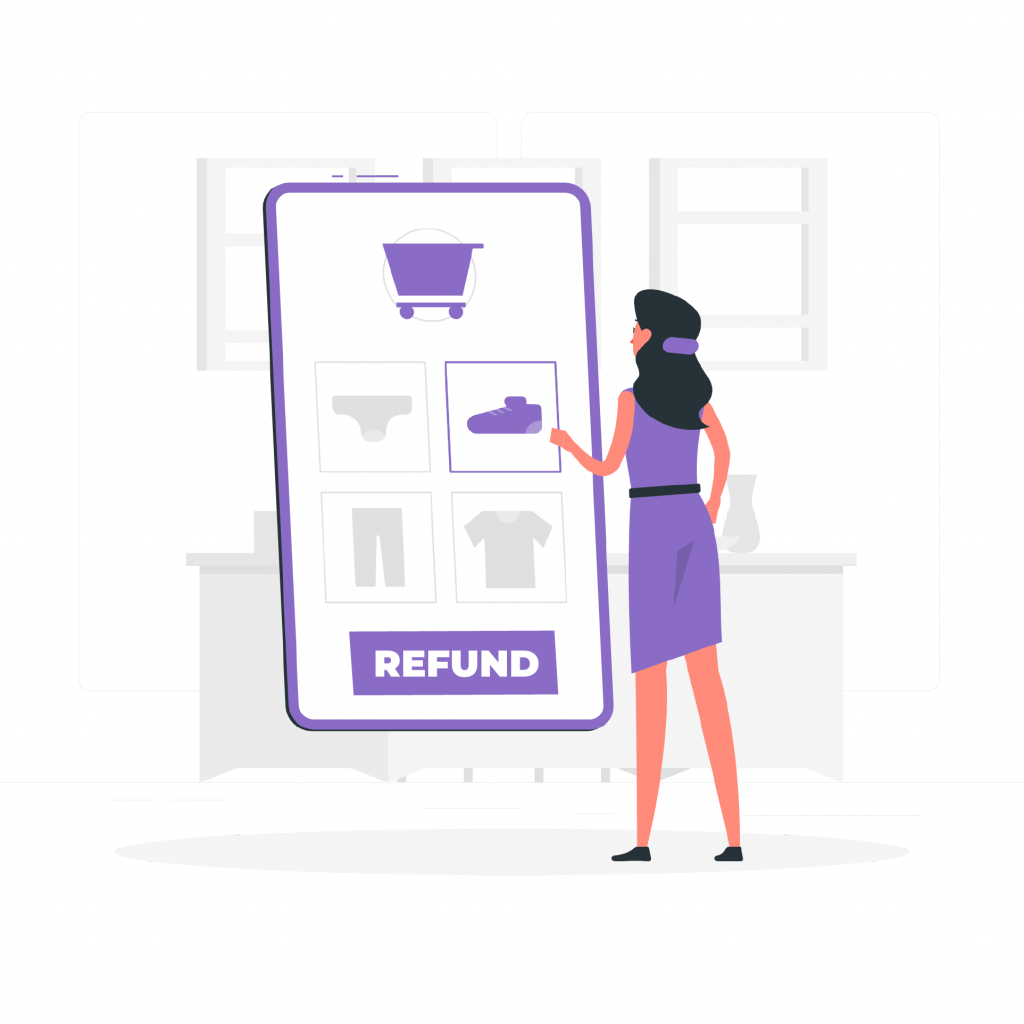 A well-communicated return policy can help you overcome this issue and considerably cut costs. It should be prepared in a manner that satisfies the customer but also does not harm your business or incur extra costs.
In this article, we will highlight the concept of a refund policy, understand its importance, and lay down a system for you to write a refund policy for your business.
Without further ado, let's get into it.
What is a Refund Policy? (Definition)
A refund policy is a written document that informs and educates your customers about the process of refund and exchanges in your company.
Refunds and exchanges can take place due to a variety of reasons.
According to a report by the Internet Merchants' association, the top six reasons for returns and refunds are:

The customer received an incorrect product.
The size of the product does not match the sizing scale.
The customer decided they don't want the product anymore.
No reason for the return given.
The product did not match the description given.
The product does not fit the customer's expectations.
Every piece of information regarding the refunds and exchanges should be mentioned in your return policy so that the customer knows exactly what they are signing up for before making the purchase.
The key phrase here is 'before making the purchase'. It is important to put your policy in the right place, where the customer can view it while shopping so that no future conflicts arise.
Some common places to put your policy are:
Your website footer
The FAQ page
Product page
Cart
Or at checkout.
A customer goes through all these pages before making the final payment. Putting your refund policy on one of these makes sure they see it.
Some websites intentionally hide the policy under pages a customer might not see. This is a highly unethical practice that you shouldn't be following!
Another issue that rises with creating a refund policy is: What if I don't want to offer refunds?
Well, even if you don't offer refunds and exchanges, (which by the way deceases customer trust) you must maintain a refund policy and mention this clause there.
Maintaining transparency with your customer is very important. The absence of this may lead you to some major legal or ethical trouble!
On this note, let's look at some other reasons why you should create a refund policy for your business.
Read more: Company Profile: What is it & How to Write a Perfect one?
Importance of Creating a Refund Policy
Here are 3 compelling reasons why creating a refund policy is beneficial for your business.
1. Increases Customer Retention
A 2019 survey found that 73% of shoppers re-purchase something from a brand based entirely on their refund and return experience.
This is why so many brands use the word 'hassle-free, 'easy', and 'free' in their return policy. It drives more conversions and retention in the long term.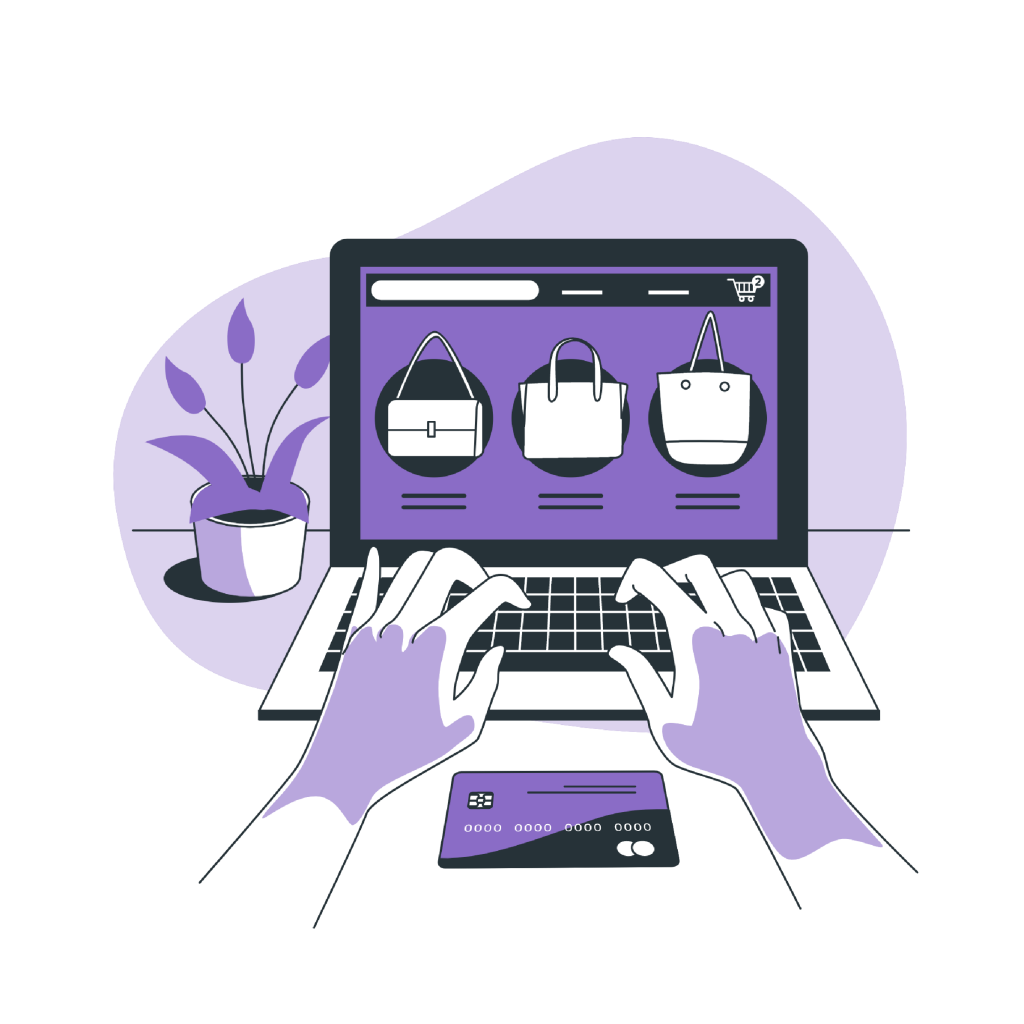 A great business recognizes the importance of customer retention even more than acquisition because retaining an old customer requires lesser cost than acquiring a new one.
2. Fights Wardrobing Activities
Not all customer complaints are genuine. Sometimes, people try to take advantage of a week's refund policy and register false complaints.
In a research, it was found that about 6.5% or $22.6 billion worth of returns was labeled fraud or abuse.
Especially in clothing brands, people order something with the intention of using it once and then returning it. It is termed Wardrobing.
A well-framed refund policy helps prevent such activities and protects your company from fraud.
3. Earns Customer Trust and Loyalty
A great refund policy lets your customer develop trust in your brand. They know that if something goes wrong with the order, customer support will adhere to it.
This earns you loads of positive feedback and reviews. According to Neilson's global trust and advertising report, 66% of the shopper trust customer reviews more than anything while making a purchase.
Not to mention the massive impact Word of Mouth marketing has on consumers!
What to Include in a Refund Policy?
The refund policy on your website can make or break a purchase. For instance, a shopper has added items to the cart, and just before paying, they view the refund policy.
It says that no refunds or exchanges are offered and the company does not make any guarantee or warranty for the products sold. What do you think will happen?
The customer will instantly stop the purchase and leave the page!
Thus, it is essential to create a policy that attracts your customers and does not incur losses for you as well.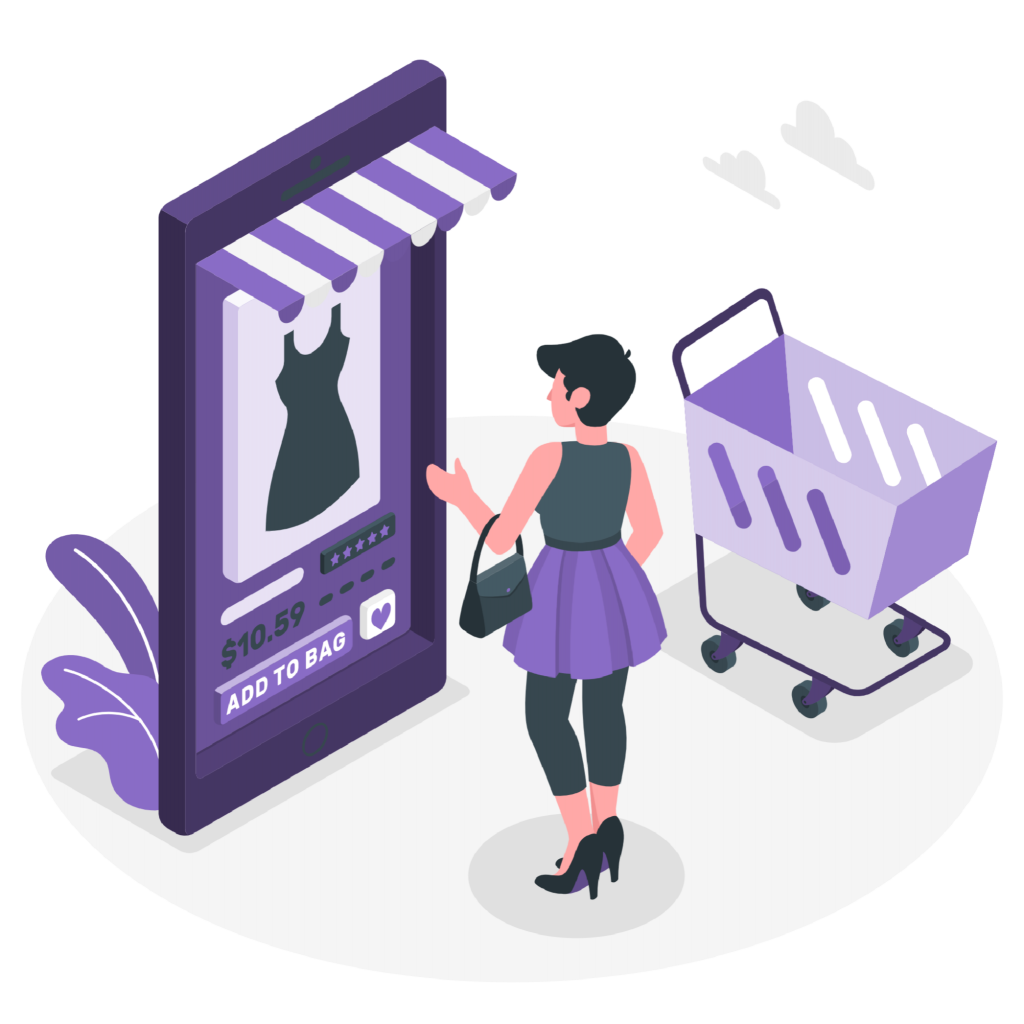 The policy you create will depend upon the type of business you are in. However, there are some common topics that every refund policy should cover. They are:
1. What Items Can Be Returned?
Clearly define what items a customer can return and in what circumstances. For instance, you should say that only damaged or wrongly delivered products can be returned.
Some companies keep it strict like that while others keep it more flexible. For instance, Amazon's return policy is fairly flexible that allows a customer to return items purely based on "I don't want it anymore".
It is advisable to have a flexible policy to gain customer trust and satisfaction. It was found that 55% of shoppers say they do not choose to shop from brands that do not have a flexible return policy.
2. What Items Can Be Exchanged?
You can not accept exchanges in a bad state, right?
So mention in your refund policy the state a particular item has to be in, to process an exchange.
For instance, it shouldn't be torn, broken, or damaged (unless course the complaint is about receiving a broken order). You can also demand the packet to be intact with the tags.
This way, your customer knows that they have to try the product in a certain way and keep it very carefully if they wish to have an exchange.
3. How Long does a Customer have Before Filing for an Exchange?
A very important element of your refund policy should be the number of days after which a customer can't file a complaint.
For instance, Apple has a return policy of 14 days. A customer can not file a complaint if they exceed the number of days given in the policy.
You can set this time according to the needs of your business. Most businesses keep it between 3-14 working days, not less or more than that.
Read more: Purchase Orders: What are they & How to Create them?
4. Who Pays for Shipping Costs?
In case of refunds and exchanges, the shipping cost you have to undergo doubles!
Thus, it is important to mention in your refund policy that who is going to pay this extra cost.
Are you going to cover it? Or the customer will receive a deducted amount?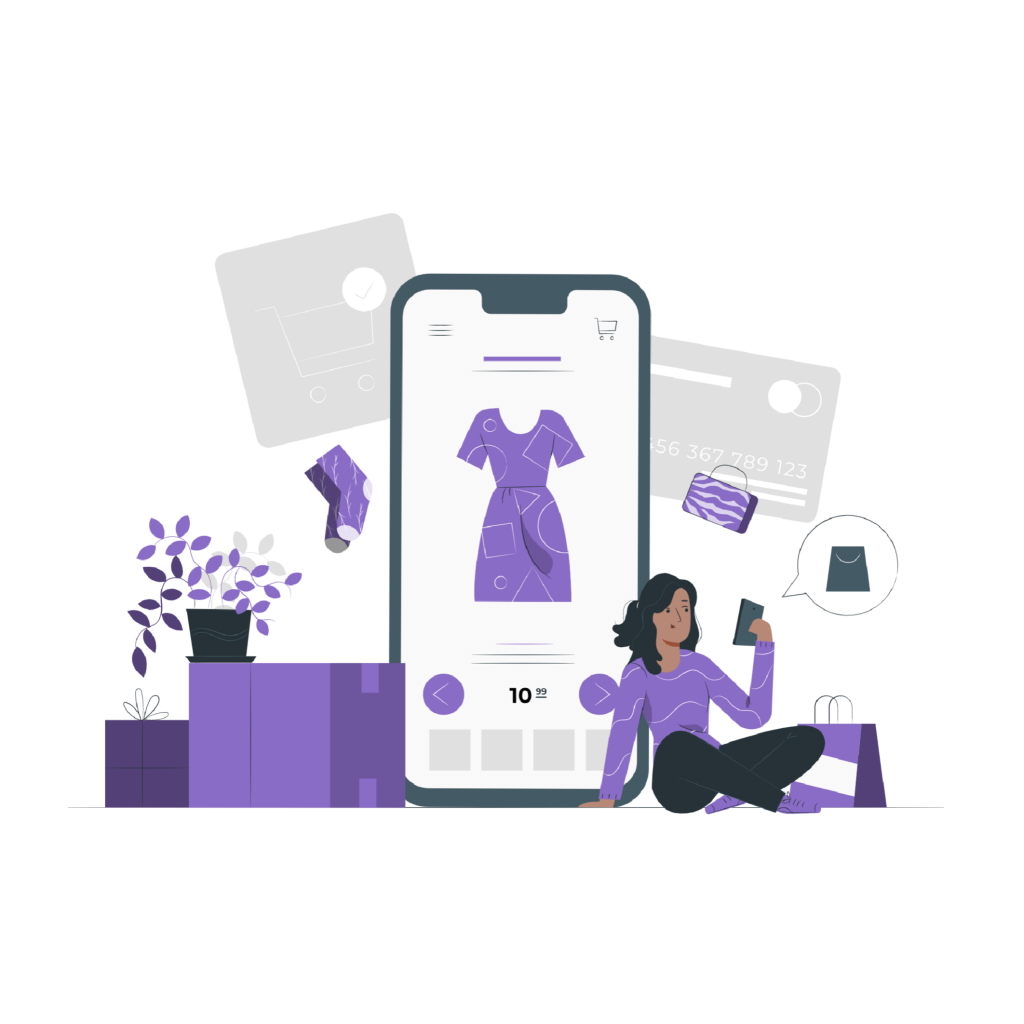 Frame a policy that suits your business needs. For instance, if you deliver perishable products, taking the extra cost from the customer is the right thing to do because you won't be able to make any use of that product after refunding.
On the other hand, nonperishable products can survive some extra shipping costs as they can be fixed and resold.
5. How will the Customer Be Compensated?
There are many ways you can compensate the customer. Some companies opt for direct credit in the customer's bank account, which is most preferred by shoppers.
Others may provide store credit which allows the customer to make a purchase, using the credit from their store.
The latter option is more of a strict policy since the shopper never gets his money back and it is just circulated in your system.
It is not advisable to use a strict policy as it is likely to scare away potential customers.
Read more: Target Audience: What is it and How to Find them? (Steps Included)
Bit.ai: The Ultimate Tool To Create A Refund Policy & Other Documents
Bit.ai is a powerful, new-age document creator that automates your operations and brings a smart touch to plain text.
Using Bit's interactive features, you can create an interactive and fully responsive refund policy document that is also great to look at!


Bit takes care of every aspect from creating a document faster to sharing it more efficiently and gathering useful insights.
Need more reasons to choose Bit? Read on.
1. Fully Responsive Templates
Bit makes sure your documents exactly as attractive on a mobile as they would on a desktop with its fully responsive templates. It offers 70+ ready-to-use templates for various purposes – from creating a sales pitch to tracking monthly goals and much more. Simply put your content in the desired template and customize it, however you like!
2. Interactive Documents
You need your refund policy and other documents to catch the shopper's attention and attract more transactions. Bit helps in doing just that by allowing rich media integrations into plain text. It is integrated with 100+ popular tools like Google Drive, Airtable, Spotify, Tableue, Ms office, etc. to offer you the interactive documents that you need!
3. Real-Time Collaboration
Collaboratively working with your team has never been easier! Bit allows seamless real-time collaboration and teamwork through its features like commenting, pinging teammates, private conversations, and even tracking people's activities on the dashboard. You can pin important announcements and keep everyone in the loop with bit's intuitive dashboard.
4. Smart Workspaces
You can organize all your content under different heads using the smart workplace feature of Bit. You can even create different workspaces for different teams. This separates and aligns your work in a way that no document ever gets lost, and you have complete control over who can be added and view a particular workspace.
5. Sleek Editor
Bit offers a sleek editor with minimal design for you to create your refund policy and other documents without any distractions. It also has design automation, so every document that you create comes out looking flawless!
6. Content Management
Bit has a unique content library wherein you can store weblinks, images, videos, GIFs, or anything from the cloud. All these collected media can be used later in a document or simply for inspiration.
7. Document Sharing
You can export a Bit document to various formats namely PDF, Word, and even rich text. Apart from that, you can send a shareable link with control on the access you want to give the reader. It can be view only, or comment only, depending upon your needs.
8. Real-time Insights
The unique link of every bit document can be tracked to gain useful insights into your work. For instance, you can get to know how many customers read your refund policy, how much did they read it, what action did they take thereafter, etc.
Amazing, isn't it? Bit truly adheres to all your documentation needs and brings your team together, for good!
Conclusion
An ideal refund policy is one that is easy to read, easy to find on your website, and uses a flexible approach.
When you employ these tactics in your refund policy, you attract more shoppers and build long-term relationships.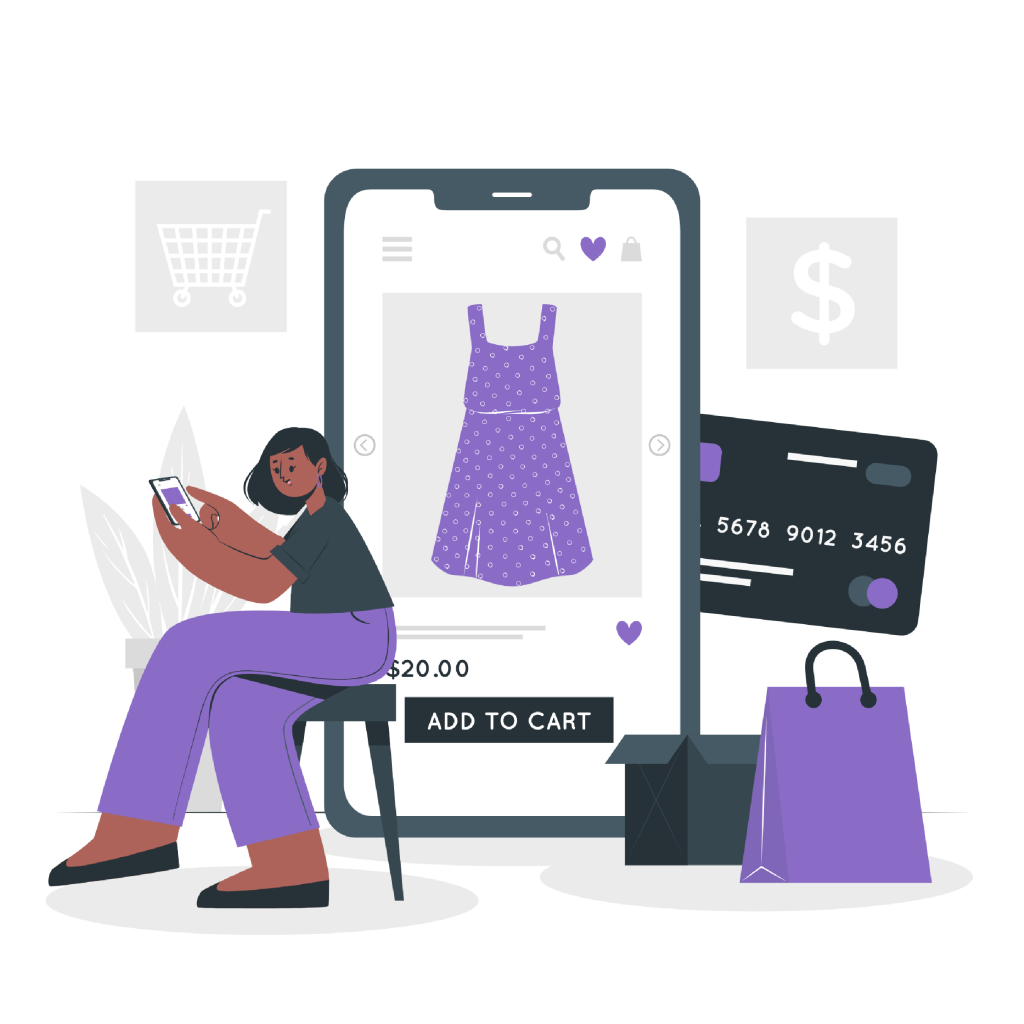 The key is to be transparent and honest with your audience and offer them fair dealing.
As Shakespeare said, "Do good, Get good".
What are your thoughts about an ideal refund policy? Let us know by tagging @bit_docs on Twitter.
Further reads:
Contingency Plan: What, Why, and How to Create it?
Customer Service Policy: What is it & How to Create it? (Steps Included)
Related posts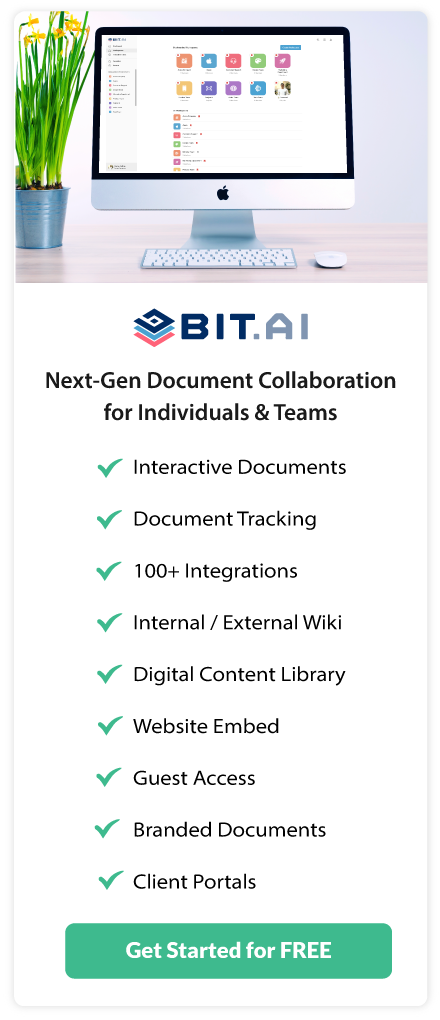 About Bit.ai
Bit.ai is the essential next-gen workplace and document collaboration platform. that helps teams share knowledge by connecting any type of digital content. With this intuitive, cloud-based solution, anyone can work visually and collaborate in real-time while creating internal notes, team projects, knowledge bases, client-facing content, and more.
The smartest online Google Docs and Word alternative, Bit.ai is used in over 100 countries by professionals everywhere, from IT teams creating internal documentation and knowledge bases, to sales and marketing teams sharing client materials and client portals.
👉👉Click Here to Check out Bit.ai.