"Just having satisfied customers isn't good enough anymore. If you really want a booming business, you have to create raving fans." -Ken Blanchard
Every successful business has one thing in common- an army of raving fans who would swear by the brand no matter what. Customers can make or break a business, which is exactly why one needs to take special care of customer needs at all times.
A NewVoiceMedia survey reveals companies lost $75 billion in 2017 from customers switching to competitors due to bad customer service. This figure is up from $62 billion in 2016!
Customers expect instant resolution of their queries and want an exceptional experience when interacting with a brand. In fact, 7 out of 10 U.S. customers state that they would spend more to guarantee a great consumer experience.
This means that your business needs to gear up and educate all your service reps on how to adequately treat a customer. A customer service policy does exactly that.
It helps train customer service reps as well as other employees in the organization on how to interact with a customer and ensure customer success.
But before we jump into our customer service policy template, let us quickly explore what a customer service policy document actually is, what are some of the benefits of creating such documents, and what to include in such documents. Read on…
What is a Customer Service Policy? (Definition)
‍A customer service policy is a living document that is created for the customer service team to be on the same page. It provides guidance, advice, and examples of how to ensure customer success.
It is a set of procedures that guide the overall customer service approach and attitude. An example of a customer service policy would be how refunds are handled in the organization and what are the criteria for offering refunds.
A customer service policy acts as a reference point for all customer service executives and allows them to handle situations in a similar fashion. By keeping this consistency, a company ensures that every customer interaction is a success and every customer's needs are fulfilled without any bias.
Read more: How To Create A Customer Survey For Better Insights
‍Why Customer Service Policies are Important?
‍Customer service policies are an important document for any customer service team. It helps ensure that customers are treated in a similar fashion across all customer service representatives regardless of where they reside. Having a structure in place guides and helps customer service reps get up to speed and ensures customer happiness and success.
"People do not care how much you know until they know how much you care." -Teddy Roosevelt
If your business is growing, it's even more crucial to have such documentation in place. More customers lead to more customer interactions via multiple communication channels (social media, email, calls, etc), which in turn, creates more room for error.

Growing a business is vital, but so is the practice of ensuring consistent customer service. This is why its necessary to have a clearly defined customer service policy that should be adhered by everyone in the organization.
Read more: Service Proposal: What is it & How to Create it?
What You Should Include in Your Customer Service Policy?
A typical Customer Service Policy document should involve the following details:
Title: Add the title of the document
‍Product / Service Overview: Provide an overview of the product(s)/service(s) your company offers. You can also add links to other documents, demo videos, and brochures that can be reviewed by customer service employees.‍
Standards of Customer Service: Take time to define what your company's standards of customer service are. Add values and traits that are important to your organization.‍ Sharing company values is an integral part of helping customer service representatives understand what's an important part of their delivery and response to customer queries.
‍‍Customer Service Training
‍Communication: Cover how to understand the problem, identify the cause, propose a solution and solve the problem.
Follow Up: Explain the follow-up process and how to ensure customer success and happiness.
Complaints: Provide examples of how to deal with complaints. Provide advice on how to deal with different customer temperaments and tips on how to maintain professionalism at all times.
Retention: It is anywhere from 5 to 25 times more expensive to acquire a new customer than it is to keep a current one. It's important that you walk your team through the importance of retention and provide guidance and examples of how to ensure you retain customers and make them happy.
Gathering Feedback & Suggestions: Explain the importance of gathering feedback and suggestions. Have your employees share customer feedback with the team. Provide Google Forms, Typeform, etc., and have employees submit customer suggestions via the form.
Monitoring Performance: Let employees know how their performance will be monitored and what types of expectations you have in place for employees to achieve. Every company has its own metrics they use to evaluate customer service representatives.
Now that you know the importance and elements of a customer service policy document, it's time to put that information to test by using a documentation tool like Bit.
Read more: How to Create a Customer Service Training Manual Easily
Here's the Smartest Way to Create Your Customer Service Policy
For creating customer service policy documents, you need a proficient tool that can help you create, share, and collaborate with stakeholders and get work done efficiently. This is why we would like to introduce you to Bit, the smartest document collaboration tool to create policy and other workplace documents.

Bit.ai is a new-age document management and collaboration tool that helps teams to collaborate, share, track and manage all company knowledge in one place. It's the perfect tool to create, store and share a customer service policy document.
Apart from policies, employees can create everyday documents like ebooks, case studies, employee onboarding docs, fact sheets, sales decks, project proposals, media kits, and many more.
Bit has an amazing UI that's easy to understand by a new user, making onboarding easier. The user experience is phenomenal too as things flow from documents to workspaces swiftly.

Bit helps you create documents of the future that are dynamic and much more than plain-boring text. Thus, apart from allowing multiple users to collaborate on documents, Bit also allows users to share any sort of rich media like YouTube videos, SoundCloud Playlists, Google Docs, One Drive Excel Spreadsheets, GIFs, Tweets, etc. Basically, anything on the internet with a link (i.e. https://…) can be shared and Bit will automatically turn it into visual content.
Read more: Customer Profile: What is it & How to Create it?
Why create a customer service policy document on bit.ai?
Not sure how Bit can help you write the perfect customer service policy document? Let's see some of Bit's awesome capabilities!
1. A smart editor
Bit's robust document editor allows you to create your customer service policies without the distraction of unnecessary buttons and tabs.
But don't underestimate its capabilities as it's powerful enough to format and design your documents in any way you like. The editor also supports markdown to make it easy for contributors to type quickly and swiftly.
2. Work with your teammates in real-time
Creating a customer service policy document from scratch can take up a ton of time and effort. You have to start by incorporating information from various sources, research content, get feedback from experienced customer reps, come up with an outline, add awesome visuals, and create an overall experience for your employees that is interactive and at the same time, easy to follow. Doing all of this alone can be pretty daunting and can take up a lot of time.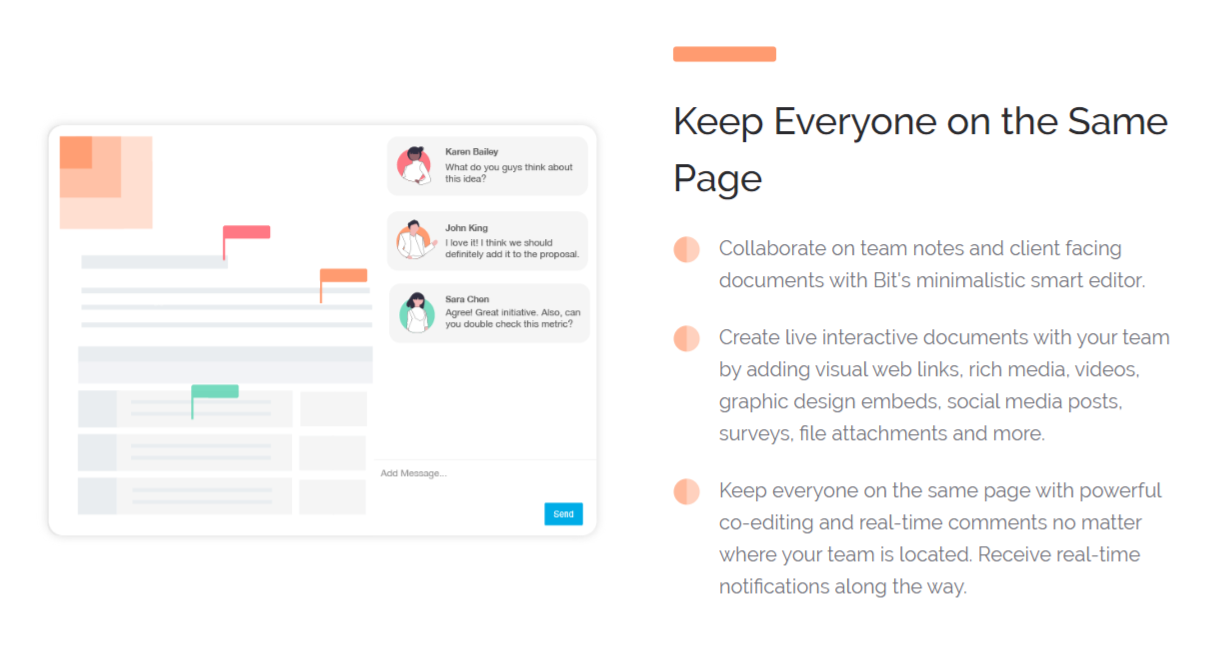 Thus, Bit allows employees to work together under a single virtual roof and get the document ready as fast as you can.
Real-time collaboration could mean that teams can brainstorm ideas together and bring both content and design people in a single workspace. Bit allows teams to collaborate together, give real-time feedback, suggest changes and get work done quicker.
3. Documents like you have never seen before!
Since customer service policy documents are long-form documents, having to read so much text can be boring and ineffective. Bit empowers you to add any type of rich media content, like video lessons, Google Docs Spreadsheets, PDFs, presentations, Spotify playlists, SlideShares, GIFs, Polls, etc. With Bit, you can create a smart customer service policy document by including hundreds of file types and making it dynamic and interactive.
4. Track those documents
Want to make sure that all customer service reps read your policy document? Bit has got you covered with document tracking! With Bit, you can track the time spent by employees on your policy manuals, how frequently they were viewed, or if they were viewed at all.
This is extremely helpful as it gives you an idea of whether new employees have actually read the document given to them. Bit allows you to track your documents and gain amazing insights, helping you create an even better version of your documents.
5. Multiple ways to share
 Bit documents can be shared in a live state meaning that all changes that you make to the document will update in real-time. If you are sharing your documents with clients, they will always get your most up-to-date changes.
You can even embed Bit documents on any website or blog. Since Bit documents render and are responsive, any changes made to these documents will reflect live on the site! Moreover, features like document tracking, password protection, file access restrictions, etc. help keep your checklists and other workplace documents safe. 
Read more: Refund Policy: What is it and How to Create it!
Customer Service Policy Template
To make the process of creating a customer service training manual even easier for you, we have created a ready-made template for you! Check it out below: 


How to use Customer Service Policy Template with Bit
The process of creating a customer service policy document on Bit is insanely easy! Just follow these four simple steps to create a customer service policy document quickly:
Step 1: Create a Bit Account
Go the home page of Bit.ai and click on Get Started for Free or Sign Up to get started. Enter your email address to sign up. Once in, you can create your personal profile.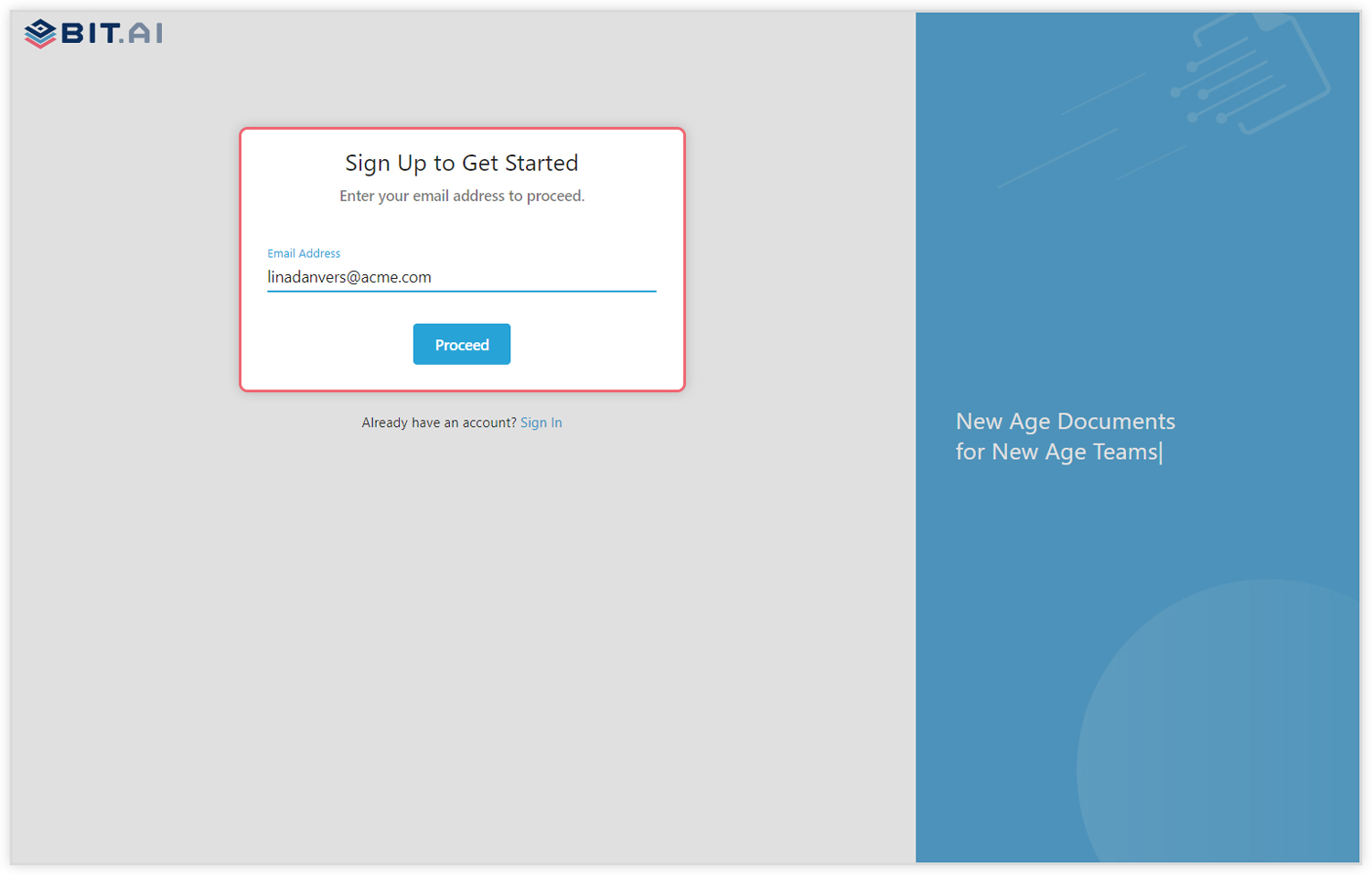 Step 2: Create a Workspace
Workspaces are where the work gets done. Click on the 'Create Workspace' button on the right. A popup will show up prompting you to add a name for your new workspace.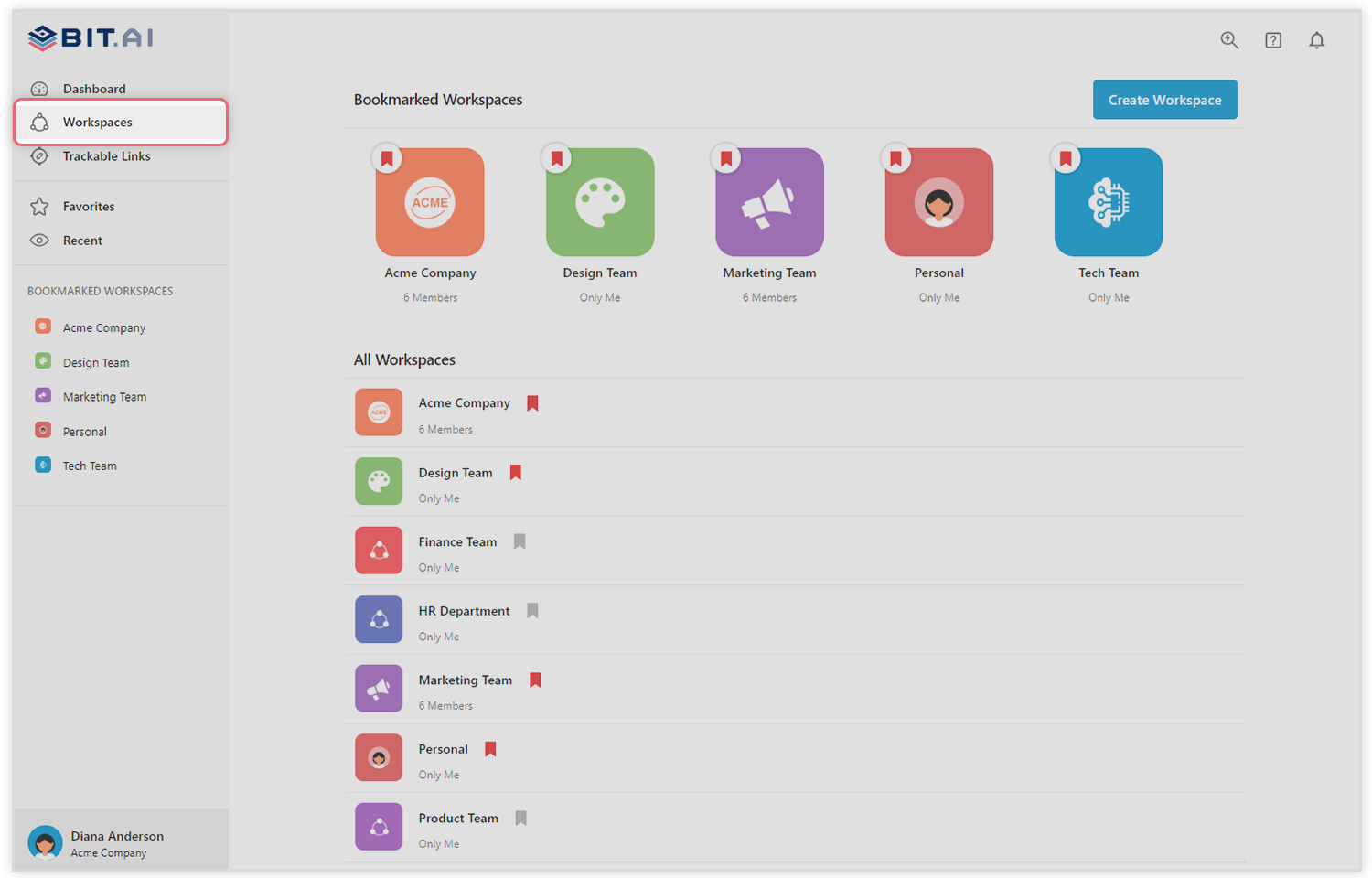 You can create a workspace around a team, department, large project, client, partner, etc. Inside each workspace, you can create an unlimited amount of Bit documents and access your content library (storage area for all of your digital assets – web links, files, cloud files, rich embeds, etc.).
Step 3: Add Team Members
Bit allows your team members to collaborate in real-time and get work done. Collaboration starts at the workspace level.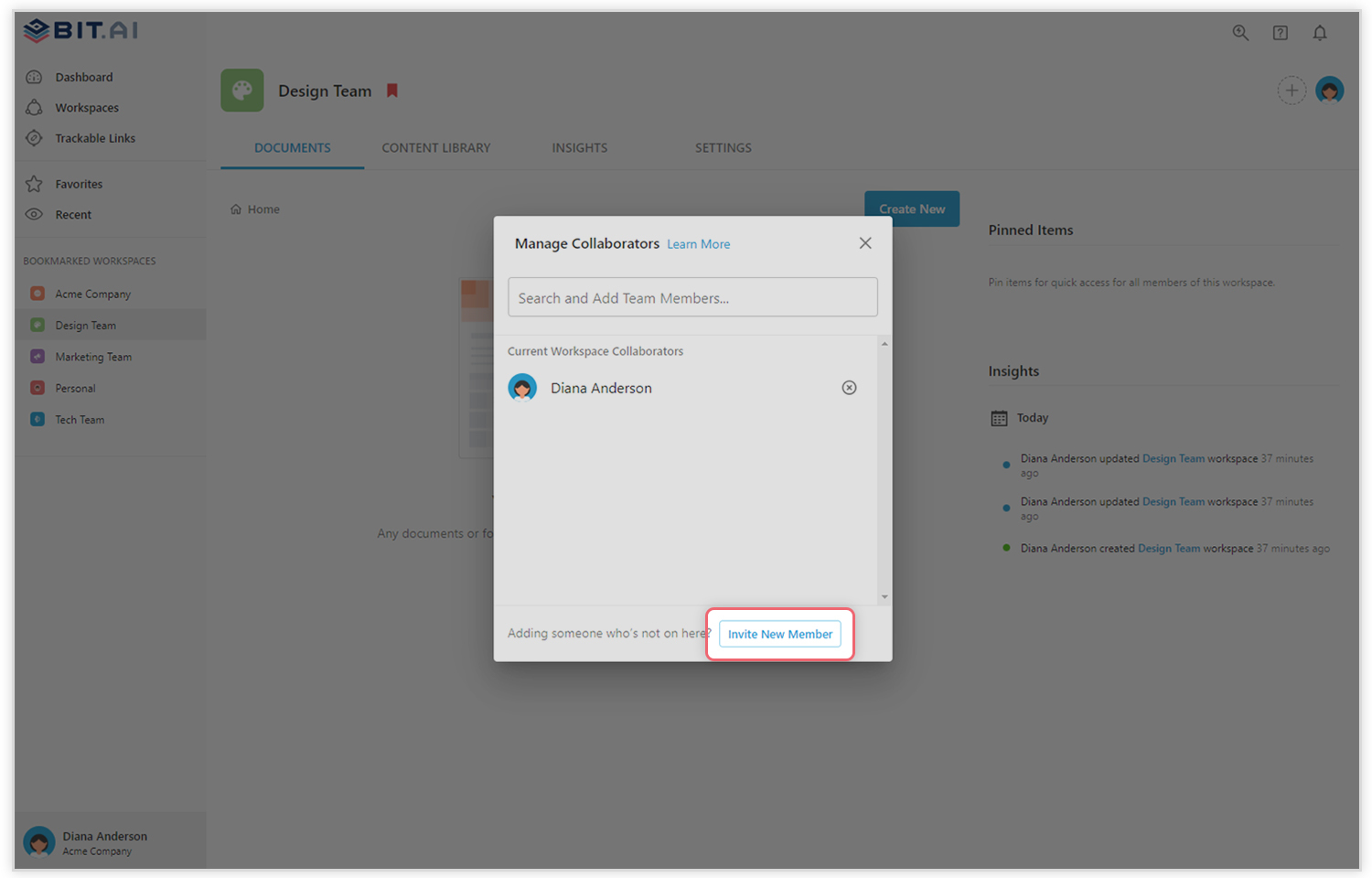 You create private workspaces by default. However, you can invite others to join you inside of a workspace and collaborate together with the knowledge, projects, documents and content inside of the workspace.
Step 4: Create Your Desired Document
Once you are in the workspace, click on the 'Create New' button. Select 'From Template' in the dropdown. A pop up will display allowing you to select a template from the gallery.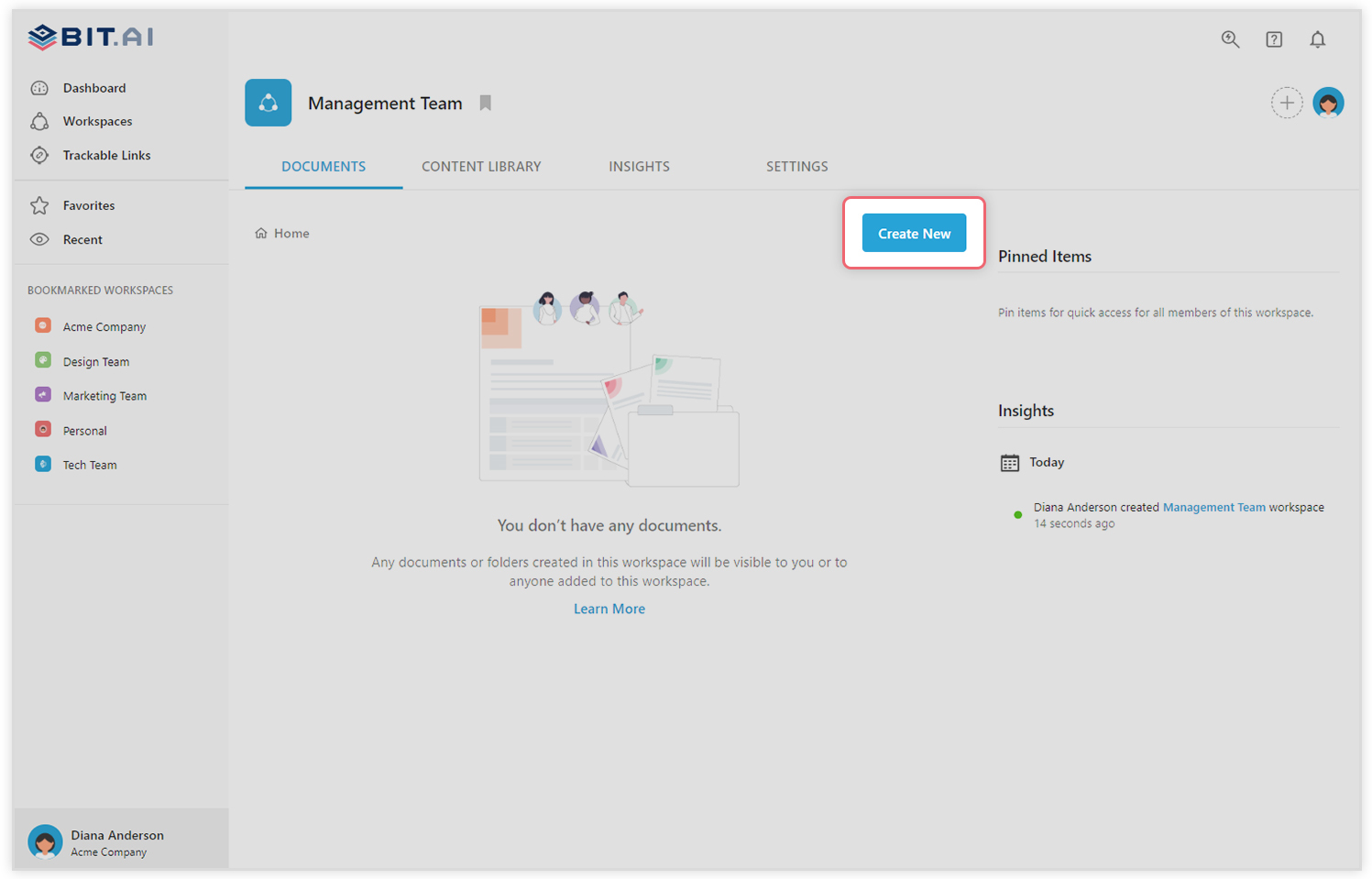 In the search box on the top left corner, you can search for "customer service policy template". Once your desired template pops up, click on it and click on the "Use Template" button on the bottom right corner.
That's it! Your customer service policy document is ready for use!
Our team at bit.ai has created a few more templates to make your business processes more efficient. Make sure to check them out before you go, your team might need them!
Final Words
A customer service policy is a representation of the company's understanding of what customers want and how it plans to deliver it. It also acts as a guideline to the customer service reps and informs them what is expected of them from their job.
Pinning down such policies brings clarity to the team and allows them to their job more efficiently and without any ambiguity. At Bit, we empower teams to create documents like customer service policies by bringing all stakeholders under a single roof and providing them a place to brainstorm ideas.
Our wide array of templates make sure you and your team have absolutely no problems in creating workplace documents and get work done!
If you need any help with our template or want to know how Bit can help out your business, let us know by tweeting us @bit_docs. Cheers!
Further reads: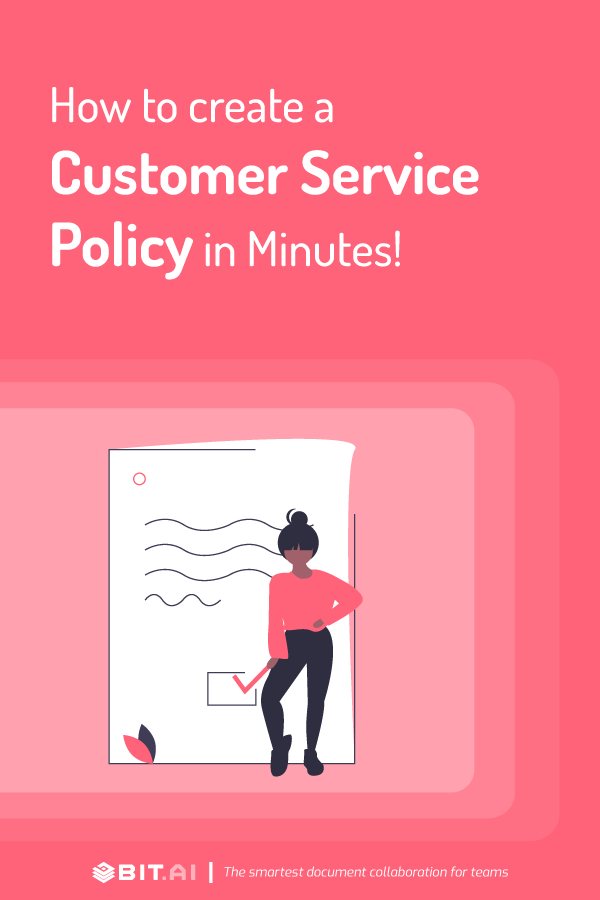 Related posts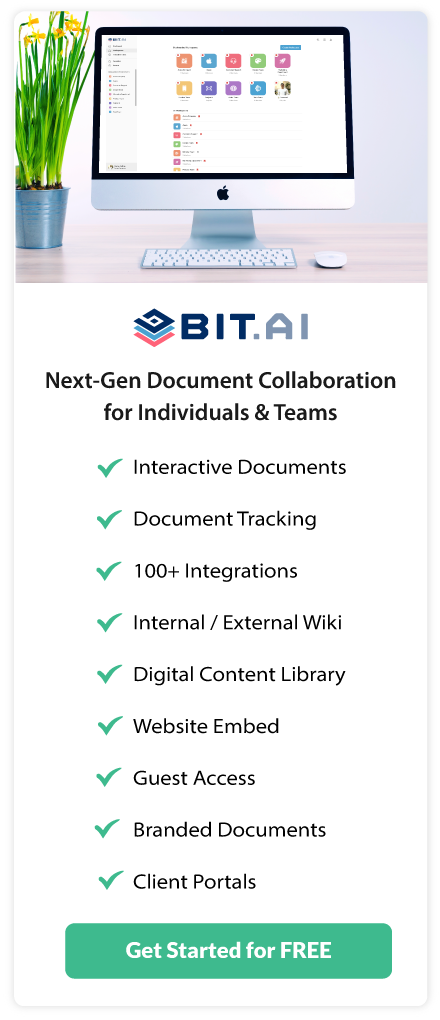 About Bit.ai
Bit.ai is the essential next-gen workplace and document collaboration platform. that helps teams share knowledge by connecting any type of digital content. With this intuitive, cloud-based solution, anyone can work visually and collaborate in real-time while creating internal notes, team projects, knowledge bases, client-facing content, and more.
The smartest online Google Docs and Word alternative, Bit.ai is used in over 100 countries by professionals everywhere, from IT teams creating internal documentation and knowledge bases, to sales and marketing teams sharing client materials and client portals.
👉👉Click Here to Check out Bit.ai.