There are always unforeseeable circumstances that one can never be prepared for, but having a plan makes navigating through these situations easier!
For something as versatile as sales, a sales territory plan is a must-have.
In his book Marketing Metrics, Ferris said, "Achieving an appropriate balance among territories is an important factor in maintaining satisfaction among customers, salespeople, and the company as a whole."
…and this balance can be best achieved with the help of a sales territory plan and it could make all the difference.
If you're wondering what exactly a sales territory plan is, then this is the right place to be. This blog will explain more about the whats and the whys of a sales territory plan and also help you create one.
Let's jump right into it, shall we?
What is a Sales Territory Plan?
Let's first try to understand what sales territory means. It refers to a customer group or a specific geographical area that is assigned to a salesperson or sales team to market their product. So, a sales territory can be a country, a city, or customer groups like college students, doctors, etc.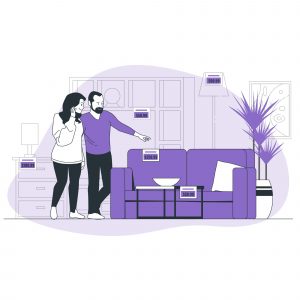 Now let's take a look at what sales territory planning is. It involves identifying sales territories, assigning experienced sales reps to specific regions, reviewing and analyzing each territory's performance, and modifying the plan to increase the team's efficiency.
It's all about making sure that your sales team is targeting the right customers in the right places at the right time. Basically, a sales territory plan is created to suit the needs of the customers for optimum results.
Three Benefits of Creating a Sales Territory Plan
1. Saves Time and Effort
Having a foolproof sales territory plan helps you save a lot of time and effort, which would otherwise be spent on figuring out the right opportunities and leads.
For example, with a sales territory plan, you can reduce the time spent on things like traveling and lead generation, and instead use that time for other key aspects of your businesses – such as improving customer experiences.

2. Helps Improves Customer Service
A sales territory plan helps align a salesperson's skills and efforts with a customer's needs and demands. This ensures that they are better equipped to understand their clients' needs and create solutions that meet their expectations and demands.
Doing this will help you create long-term connections with customers, which increases customer loyalty and grows your business!
Read more: Sales Proposal: What is it & How to Create a Perfect One?
3. Evenly Distributes Workload
A good territory plan helps map out territories, analyzes the workloads, and evenly distributes them. This prevents the concentration of sales in the hands of a few team members and ensures that every salesperson has a chance to achieve their goals.
As a result, you will get maximum performance from your salespersons, maintain a high employee retention rate and create a positive image for your business.
Sounds like a sales territory plan is highly beneficial to your business sales, so let's take a look at the steps involved in creating one.
How to Create a Sales Territory Plan? (Step-By-Step)
Step 1. Define Objectives and Goals
Before you begin your plan, the first step is to figure out what exactly you're looking to achieve.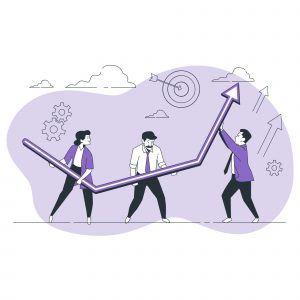 For this, you need to be able to define your company's goals and objectives.
Ask and find answers to a few key questions like:
What are the company's mission and vision?
What are the key industry trends?
What are the customers' needs and their pain points?
How do the services of your organization help the customers?
How many sales should each territory generate?
This will help you understand the field before laying out the plan and create a clear path for you to follow.
Step 2. Examine the Clients And Prospects
The second step is to do a thorough examination of your company's consumer base, their businesses, difficulties, and distinguishing characteristics to help you better understand them.
You can examine your clients and prospects based on demographics, psychographics, and buying history. For the purpose of sales and marketing, separate your customers into three groups:
Those who require little to no effort from sales representatives
Those who require a little additional work from sales representatives
Those who demand a lot of work from sales representatives
Ask yourself who is the most profitable client or prospect defined by industry, region, product, etc.? What do they have in common? What does their purchasing pattern tell about their challenges and opportunities?
Step 3. Determine Total Addressable Market
Total Addressable Market (TAM) is the total revenue or money that you can make selling a product or service. It's essentially a way to measure the level of demand for what you're selling.
Figuring out your TAM will help you identify available business opportunities and new regions or segments of the population that you need to make a part of your plan.
You can calculate your Total Addressable Market (TAM) in three ways:
Top-Down: This method involves using industry research from reliable experts to calculate or estimate the potential demand for your products and services.
Bottom-Up: This method requires you to take your current sales and apply them to the entire customer base of your market or industry.
Value-Theory: This method requires you to estimate the value you will provide to your potential customers and determine whether you can effectively capture that value through pricing.
Since no method is perfect on its own, it is recommended that you use a combination of all three of them and form a conclusion based on that.
Step 4. Conduct SWOT Analysis
A SWOT (Strengths, Weaknesses, Opportunities, Threats) analysis is an internal study used to identify a company's strengths, weaknesses, opportunities, and threats to evaluate its position in a competitive market.
You can do a SWOT analysis by carefully working your way through the various factors to find out vital information about your business.
Strengths: Observe your business as a whole and study your teams and individual sales reps. Try to identify areas they are excelling in, special skills that stand out, and look for ways that can be utilized.
Weaknesses: Scrutinize your business for weak points. Look for areas of underperformance, knowledge gaps, struggling, etc., and consider investing in additional training or team-building activities.
Opportunities: Create a list of the people you have included in your customer base and study who can benefit the most. Look for untapped markets, areas with fewer competitors, and factors that can improve the market demand for your product.
Threats: Always be prepared for unforeseen events or disruptions. Look out for new competitors, errors or mistakes, changes in social, economic, political, etc. environments, and every possible negative scenario.
This analysis is done to determine what you are good at, what areas of your market and business need attention, where you need to improve, and what external factors can impact you. This makes it easier for you to create a successful sales territory plan.
Step 5. Identify and Record Sales Territories
Another crucial step is to identify and divide sales territories. It's important that you document them clearly and outline the details of each sales territory. This could be based on:
Geographical Boundaries or limit
Boundaries by Industry or Segment
Revenue Boundaries
Product Limitations
Anything else that would be relevant to the sales team
Step 6. Assign Territories
Now that you have identified and divided the different sales territories, the next step is to assign the right sales representatives to the right territories.
While you're at it, keep in mind the experience of your sales reps. Assign your experienced and skilled salespersons to larger territories with a higher number of complex deals and the newer and less experienced reps to smaller territories with lighter workloads.
You can adjust your sales territory plan depending on the changes that happen to the dynamics of your team and give more responsibility to different sales reps.
Step 7. Track and Analyze Performance
The last and final step is to monitor and measure the progress in each territory on a regular basis and keep track of the key metrics.
Make sure to keep an eye on the metrics of how your sales are performing in the sales territories that you have assigned them. This will help you understand what is working, what is not working, and what requires changes.
The questions you must ask while tracking and analyzing your results must include:
Have the overall sales increased or decreased?
Have sales increased or decreased in a particular region?
Which sales territories are excelling and which ones need improvement?
Are your sales reps meeting their sales quotas?
You can also consider other key factors while monitoring your performance, such as gross sales, rate of conversion, profit before taxes, unit sales total, commission totaled, customers who return, and more.
Remember to review your sales territory plan continuously and makes changes when needed.
… and voila! You have yourself a sales territory plan! Now, what if we tell you that we have a special tool that can help you create your sales territory plan and any other plans?
Intrigued? Then scroll down to find out what we are talking about!
Read more: Sales Report: What is it and How to Create One?
Bit.ai – The Best Platform To Create a Sales Territory Plan & Any Other Document
Creating a sales territory plan might seem like a daunting task that requires professional documentation skills. However, with Bit.ai, you can make documentation fun and exciting and create the perfect sales territory plan for your business – in minutes!

Bit is a new-age document collaboration tool that helps teams create, organize, manage, share, and track all company documents and other content. If you're looking for more reasons why Bit is the perfect tool, read on!
1. Ready-made Templates: Choose from 70+ professionally designed templates from Bit's extensive template gallery. All you have to do is fill in your customized content and you'll get the document ready in a few minutes!
2. Auto-Formatting: With Bit's auto-formatting feature, your entire document will be uniformly formatted for you. It even provides you with its own collection of themes and you can change the color of the document with a click.
3. Real-Time Collaboration: Collaborate and work together on the same document using Bit's real-time collaboration feature. It allows you to make changes, edit in real-time, highlight sections, leave comments, mention people, and more.
4. Smart Workspaces: Bit lets you create infinite workspaces and folders around projects and teams to keep all your work organized. This lets you store information about different sales territories and sales reps in a neat and orderly manner, thus making your work more efficient.
5. Interactive Documents: Bit's smart integration allows you to seamlessly add rich media elements like images, charts, videos, audios, pdfs, and lots more to your document within a few seconds and make them come to life!
6. Simple UI: The best part about Bit is that even though it is jam-packed with features, it has a simple and easy-to-understand user interface, which makes it extremely easy for new users to get on board with the platform.
All in all, Bit is the perfect tool for creating a sales territory plan. So, what are you waiting for? Do yourself a favor and get Bit right now!
Conclusion
A sales territory plan helps companies cut through obstacles easily and is an efficient mechanism for the sales department. It plays a huge part in the success of your sales team.
This plan has the potential to produce maximum productivity and reduce the clutter that is usually caused when dealing with situations head-on.
We hope that this blog has helped you learn everything you need about sales territory plans and how to create them. Now go out there and start creating sales territory plans. Good luck!
Further reads:
Sales Letter: What is it & How to Create it?
11 Amazing Sales Promotion Examples You Need to Check Out!
12 Sales KPIs Your Sales Department Should Measure!
Sales Pitch: What is it & How to Create a Killer One?
Sales Contract (Agreement of Sales): What is it & How to Create One?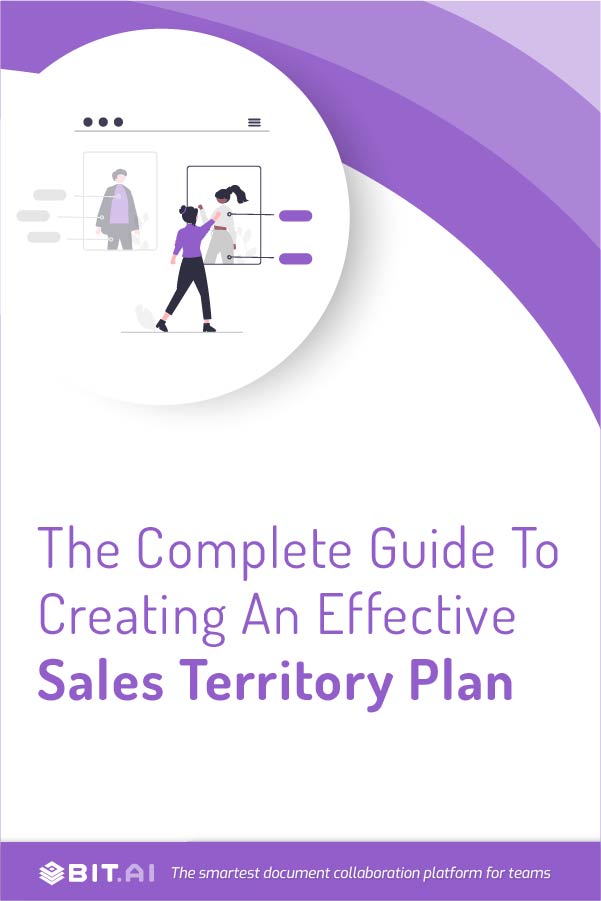 Related posts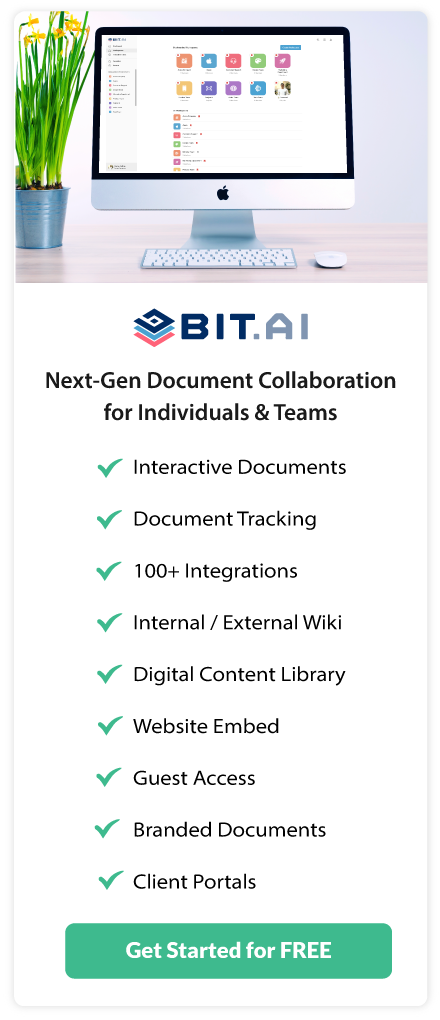 About Bit.ai
Bit.ai is the essential next-gen workplace and document collaboration platform. that helps teams share knowledge by connecting any type of digital content. With this intuitive, cloud-based solution, anyone can work visually and collaborate in real-time while creating internal notes, team projects, knowledge bases, client-facing content, and more.
The smartest online Google Docs and Word alternative, Bit.ai is used in over 100 countries by professionals everywhere, from IT teams creating internal documentation and knowledge bases, to sales and marketing teams sharing client materials and client portals.
👉👉Click Here to Check out Bit.ai.