"Sale! Discount! Free!" – These are words customers love to hear.
But what about businesses? How do they feel about it? Well, they love it too, and if you don't know why let us break it to you.
When businesses want to create a sense of urgency, boost sales and acquire new customers, they retort to sales promotions. Sales promotions are a super-effective way to not only drive awareness for your brand but also garner customer satisfaction.
And how do we know all this?
Nearly a third of millennial internet users look for online coupons on a weekly basis. (Source)
90% of people who receive a promotional product can recall the name of the brand. (Source)
82% of people have a more favorable impression of a brand after receiving a promotional product. (Source)
Promotional products are literally everywhere, chances are you probably have some free t-shirts lying around somewhere too.
And that's because these tactics work wonders for any business. But coming up with a new sales promotion plan every now and then may seem limited – it's not!
Don't worry! We're here to help. Let's check out some really cool sales promotion examples you can use.
What is Sales Promotion? (Definition)
Sales promotion is a marketing strategy where a business uses short-term campaigns and incentives to create brand awareness and demand sales for a particular product or service.
This strategy is usually used to attract new customers, introduce new products, sell off existing inventory, and temporarily create demand for sales.
Sales promotion can be categorized into two types, namely consumer sales promotion, and trade sales promotion. A consumer sales promotion is when sales promotion strategies are targeted towards the end consumers while a trade sales consumer sales promotion is when the sales promotions strategies are focused on dealers, distributors, or agents.
Some examples of commonly used sales promotion include giving out coupons or vouchers, temporarily reducing prices through discounts, sampling, offering giveaways, flash sales or buy-one-get-one-free offers, and lots more.
11 Sales Promotion Examples Your Business Need to Promote their Products!
1. Coupons
When it comes to coupons, all one needs to do is just type in a code and receive a significant discount.

Coupons are especially good for things that are overstocked, or things that you can use as a foundation to sell other complementary products.
Check out this example: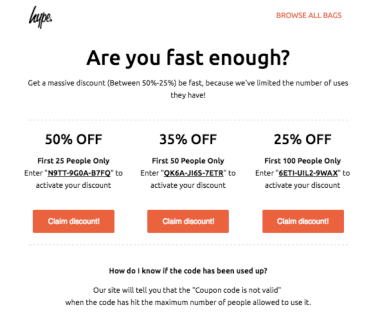 Think about it, don't you wanna be one of 25 people to get half off the actual market price? This coupon is also creating urgency for customers to take action. It's a smart way to generate revenue on goods that might have just stayed in your inventory otherwise.
Read more: 10+ Powerful Sales Tips Every Sales Rep Should Know!
2. Contests & Giveaways
Giveaways are a simple way of creating awareness for your product while also rewarding customers or new prospects for being keen supporters of the business.
Lay's launched a 'Do Us A Flavour' campaign in 2012 in the United States. All users had to do was select a chip flavor. They then created a Facebook page that allowed users to participate by submitting a proposal for a new potato chip flavor.
The creator of the winning chip flavor would win $1 million or 1% of the 2013 net sales of the winning flavor, whichever is greatest. And guess what? It worked like magic!
The campaign received about 3.8 million submissions. They achieved over 22.5 million Facebook page visits and experienced an upliftment in sales by 12% year after year.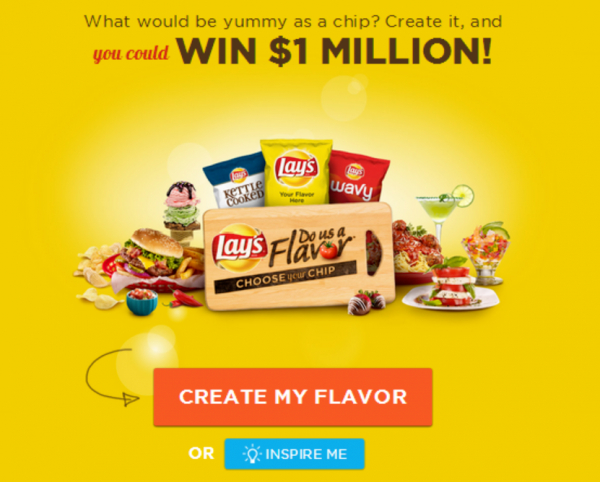 3. Flash Sale
If you are a business that can't offer flexibility on pricing, flash sales are for you! They create a sense of urgency for customers to buy now.
Like when Kennedy Blue, a bridesmaid's dressing store, created a countdown timer for a flash sale they had set up, it helped them increase sales by over 50%!

You can organize flash sales every month, or annually. Just get your social media channels on board with such flash sales, so that you can create even more buzz for it.
4. Free Shipping
"The best cure for a ton of abandoned shopping carts? Four words: Free shipping. Free returns."
Exactly why free shipping is effective! You can either provide free shipping on a minimum order amount or on all orders for a certain time period like in the below example: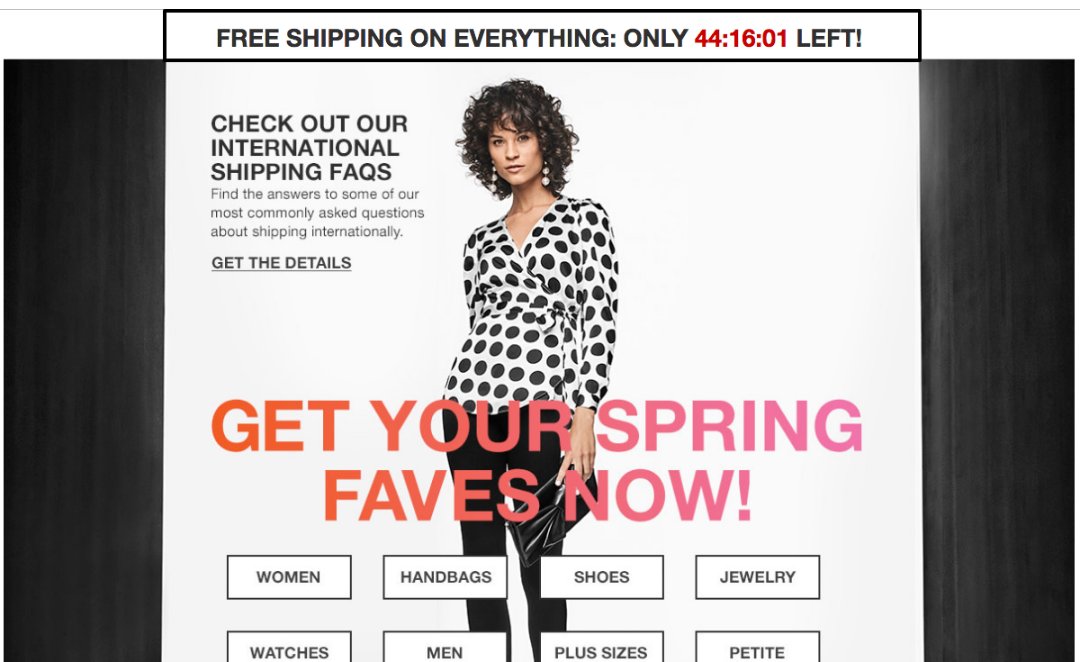 Free shipping eliminates one of the final obstacles that could prevent people from ordering your products. Even if it's a customer who has done business with you before, this poses a serious problem. Eliminating the paid shipping hassle will definitely get you more purchases!
Read more: Tripwires: Definition, How To Include Them & Examples!
5. Buy One Get One Free
"The more you can claim something is a freebie, the more motivated your customers will be to get it"
If you have a new product or one that needs to be cleared from your stock, buy one get one free is a great sales promotion tactic for just that!
The word free in itself does all the talking and entices customers. Take a look at this classic example:

If you combine such campaigns with time limits as PizzaHut did, you can generate immaculate traffic in the quietest time of a week/season.
Read more: Social Proof: 8 Ways to Use it to Get More Sales!
6. Mystery Offers
Building suspense for an offer is a great way to evoke curiosity among customers. When you hide the offer, you're creating a far more enticing campaign.
This is what American Eagle does too!  When they send offers to their subscribers via emails, their subject line simply reads:

This way the company captures the attention of their viewers and it doesn't stop here. Take a look at the newsletter that follows: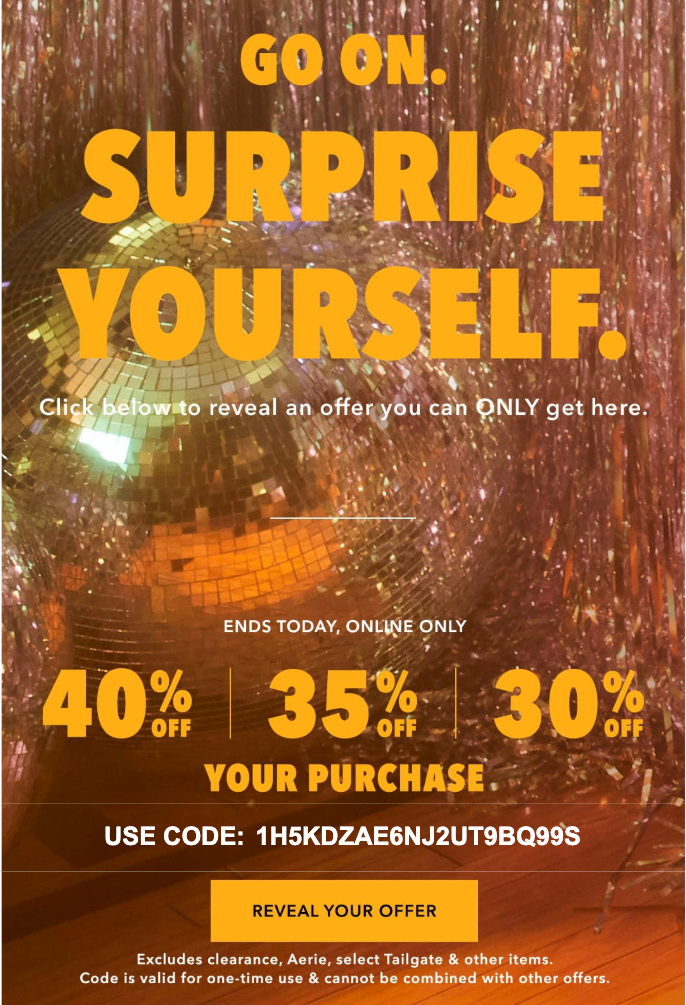 This can build more anticipation and leads your customer to the website. The CTA here emulates the same feeling as opening a present. Amusing technique, right?
7. Loyalty Programs
Loyalty Programs are an absolute motivator for customers and it's what they expect from brands too – 75% of consumers say they favor companies that offer rewards.
An effective loyalty program is a smart investment and a gift that keeps on giving! You can create VIP programs that are activated once a customer attains a certain amount of points based on their orders.
This ensures that your customers keep coming back for more! Check this example: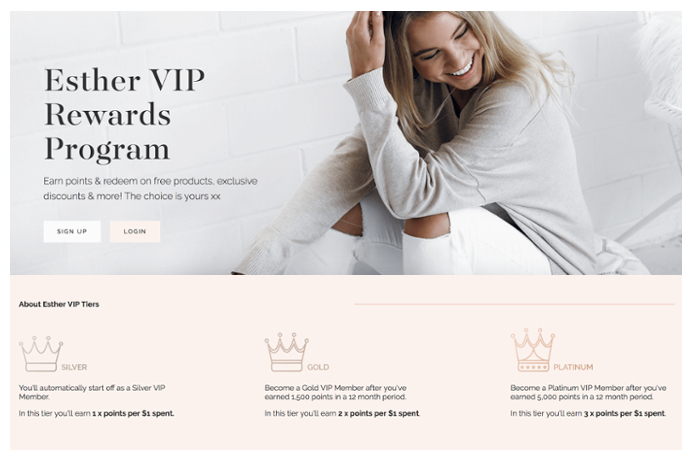 8. Referral Programs 
Acquiring new customers is every business's dream goal. And recommendations are a powerful catalyst to achieve that – 83% of Americans say that recommendations from friends or family members make them more likely to purchase that product or service.
So every time current customers refer you to a friend, you offer them discounts. This is what a referral program is all about.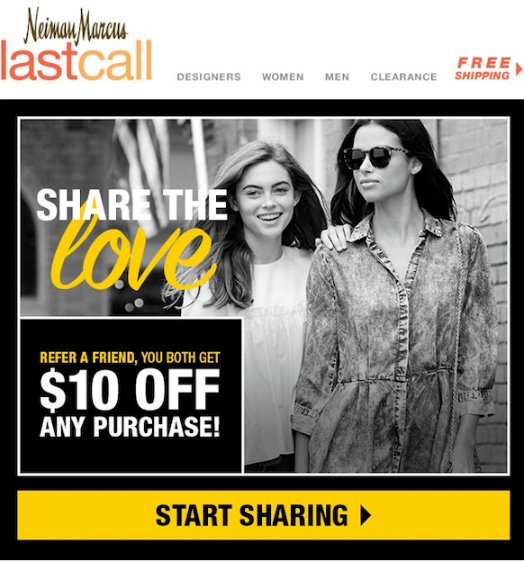 This ensures that customers are motivated enough to actually recommend you to friends in exchange for discounts, offers, etc.
9. Lifestyle Discounts
Lifestyle discounts are specific discounts that only apply to a particular profession, age group, or demographic. It is generally associated with an ID. They are commonly available for students, teachers, seniors, etc.
Check out how Apple has a separate lifestyle discount for students, teachers, staff, etc.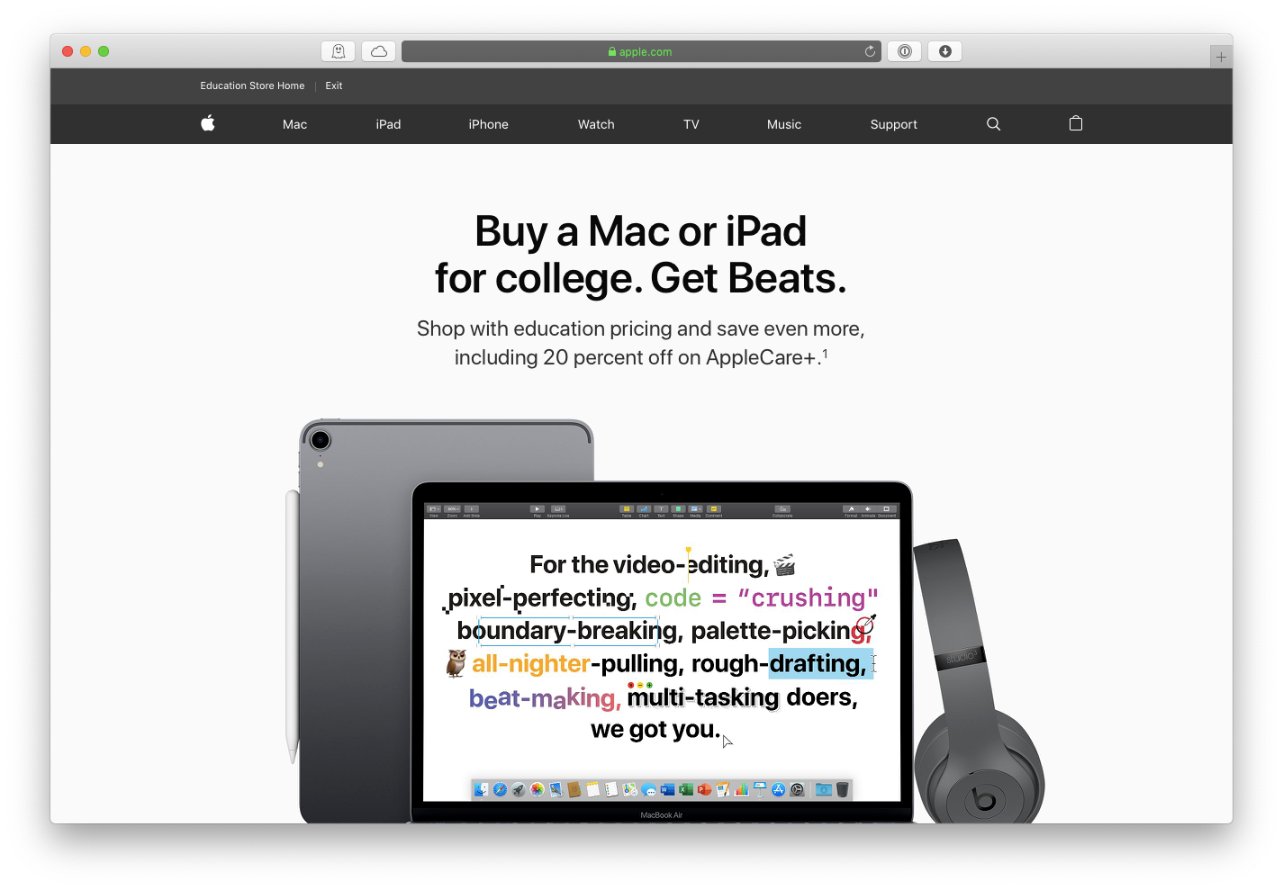 You can offer such deals all year round like Apple, or limit it only for certain occasions. The choice is all yours!
Read more: 15 Sales Tactics to Generate High-Quality Leads!
10. Clearance Sale
If you want to make more space in your inventory or sell off seasonal stock like winter clothing, Christmas decorations, or more a clearance sale is a way to go!
Since clearance sales are generally tagged along with discounted prices, customers love it just as much!  Check out this email sent by American Eagle for their clearance sale: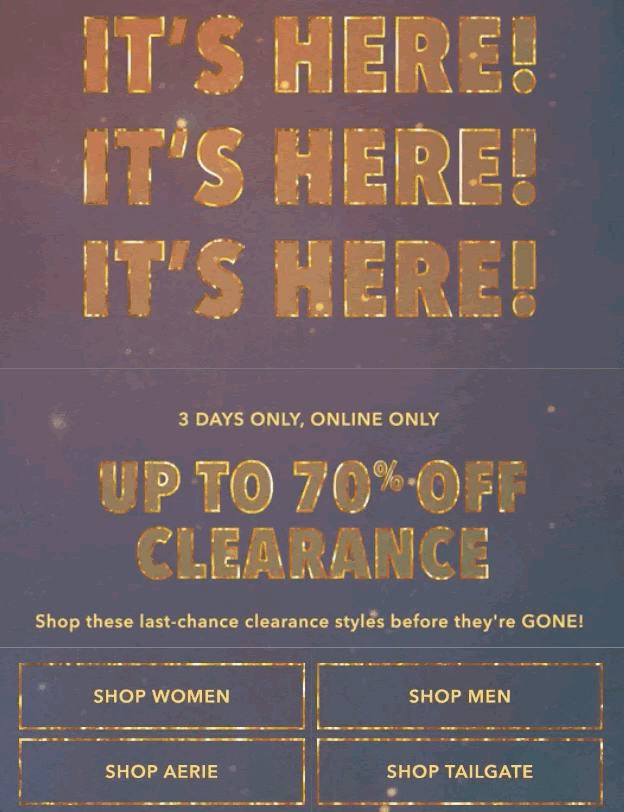 11. First-Order Discount
If a prospect wants to become a customer, you need to make sure their experience is fulfilling. The first-order discount is the impression you want to and should set!
You can keep such a discount all year round as this will ensure a positive experience for every new customer.  Take a look at this example: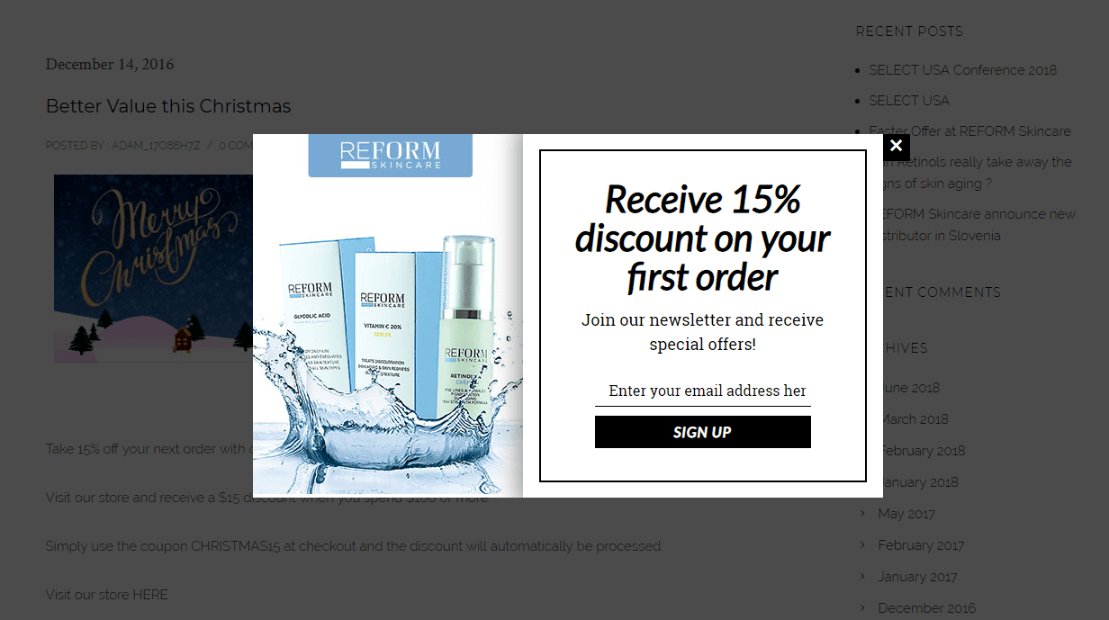 No matter how your products are priced, a first-order discount entices people to give your products a try. Simply put, it's a great motivator!
In A Nutshell
Each business is different, and so are the audiences, All the above sales promotions examples are full-proof, just find the one that best resonates with your brand!
Analyze your audience, devise a plan, and create the right enticing and undeniable offers that will capture the 21st-century audience.
Do tell us which was your favorite sales promotion example by tweeting us @bit_docs, We'd love to hear from you! We hand over the reins to you now – we wish you all the luck!
Before you go!
Our team at bit.ai has created a few awesome sales templates to make your sales process more efficient. Make sure to check them out before you go, your sales team might need them!
Further reads: 
Unique Selling Proposition: What is it & How to Create Your Own?
Sales Territory Plan: What is it & How to Create it?
11 Awesome Sales Management Tools That Your Business Needs!
10 Best Customer Retention Strategies for Startups!
Sales Proposal: What is it & How to Create a Perfect One?
16 Sales Trends to Keep an Eye on This Year!
Sales Tracker: What is it & How to Create One? (Template Included)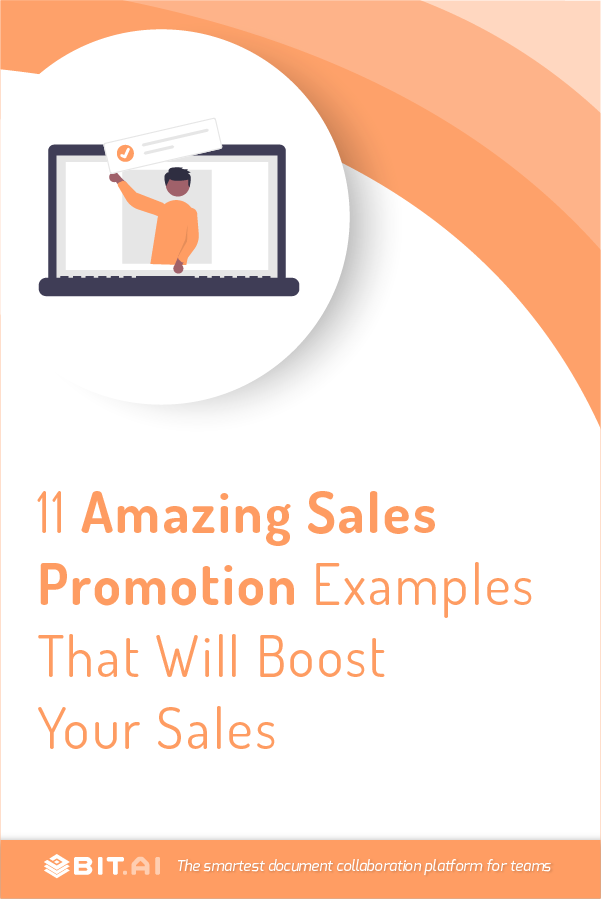 Related posts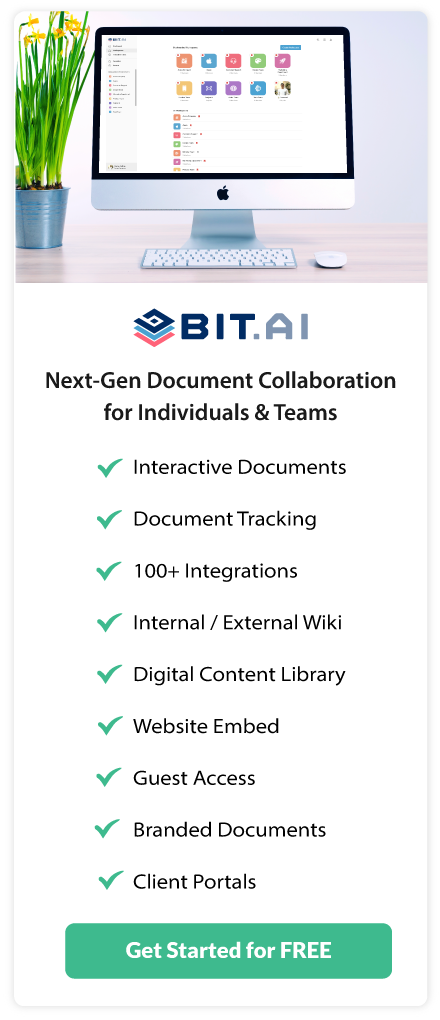 About Bit.ai
Bit.ai is the essential next-gen workplace and document collaboration platform. that helps teams share knowledge by connecting any type of digital content. With this intuitive, cloud-based solution, anyone can work visually and collaborate in real-time while creating internal notes, team projects, knowledge bases, client-facing content, and more.
The smartest online Google Docs and Word alternative, Bit.ai is used in over 100 countries by professionals everywhere, from IT teams creating internal documentation and knowledge bases, to sales and marketing teams sharing client materials and client portals.
👉👉Click Here to Check out Bit.ai.