"You're one sales letter away from being rich"
What if we tell you that we know the secret to a perfect sales letter formula that will help you easily reach out to your prospects and convert them into consumers?
Worry not because we are spilling all the details about creating an effective sales letter!
With the right personalized messaging and tone, you can get to the hearts of your prospects using sales letters.
Trust us it works – Sending direct mails is still a very powerful marketing method as much as five times as effective as email marketing. Sales letters are one of the best and most widely used direct mail tools.
But who said you have to limit them to direct mail? You can use sales letters for your website tools, your email leads, and more.
You get the idea – so let's get to the fun part of creating sales letters!
n this blog, we'll talk all about sales letters, their benefits, how to create them, and some bonus tips too.
Keep reading…
What is a Sales Letter? (Definition)
A sales letter is a written pitch to attract potential customers to a product you offer.
Simply, it acts as a salesman, that helps you generate more revenue.
Not every business has the potential or the resources to address their prospects via television or other advertising means. For such firms, a sales letter is a perfect go-to!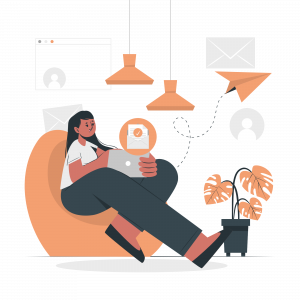 The modern customer is all about personalized experiences and businesses have witnessed this first-hand – 86% of marketers have seen a measurable lift in business results from their personalization campaigns.

And sales letters offer this exact personalized and personal touch by telling customers how they fulfill their needs.
Let's take a look at some of the benefits of creating a sales letter…
Benefits of Writing a Sales Letter
Comprehensive: A sales letter is simple to understand and gives your prospect all the information that they need to know about a product more conveniently and efficiently.
Reachability: Your salesman may not be able to reach each prospect but a sales letter can! With a sales letter, you can grab the attention of every prospect.
Saves Time: Sales letters can also reach multiple clients at the same time, doing more work in the fraction of the time your average salesman would take!
Economical: A sales letter unlike any other marketing communications method is super affordable. You can be a small startup and easily get a great number of sales done with sales letters in a very economical way.
With that, let's get to learn how you can create a powerful sales letter for your firm…
Read more: Business Letters: Definition, Types, Format, and Tips!
How to Create a Sales Letter? (Step-By-Step Guide)
Step 1. Craft A Catchy Headline 
The headline sets the stage for your customer's curiosity and it needs to be a sure-fire hit!
Make sure your headline gives a reason to your prospects why they need to read the rest of your sales letter.
Use words like, "Imagine…." or "Can you afford to lose…" to trigger and pique their curiosity.
Keep your headlines concise but use bright colors and large fonts, numbers, etc! As your headline is a vital part of the sales letter, make sure you brainstorm quite a few and select the best one.
Step 2. Intrigue Your Customer More 
Before you tell your customers about the offer, tell them the 'why'
Telling them their unspoken needs is a great way to connect with prospects. In other words, the trick here is to tell them how the product is beneficial for them.
If you can address the 'why' then you have captured their attention and they'll hear you out.
Step 3. Introduce Your Offering 
Now it's time to introduce your product with a bang!
Tell your prospects how your product solves their problems and more. Don't shy away from expanding on the benefits of your offering, Interested prospects would want to know it all!
Use a bulleted list, it will help readers see the information that you want to highlight. Not to forget a bulleted list offers easy readability too!
Also, there is no predefined length for your sales letter, so you can create one depending on your target audiences. Although if this is your first one, we'd suggest you start with a shorter one!
Step 4. Use Testimonials 
The customers need proof and assurance that your product works!
So give them exactly that using customer testimonials!
Trust us it works:
72% of consumers say positive testimonials and reviews increase their trust in a business.
88% of consumers say reviews influence their online purchasing decisions.
When you use testimonials, it increases your credibility as a brand and customers can see the true value of the product.
Don't bombard your sales letter with way too many or excessively lengthy testimonials. Some of the most powerful testimonials are the shortest!
Step 5. Add Call To Action (CTAs)
The ultimate goal of your sales letter is to make your prospect take action!
That is why use CTAs that motivate and persuade them to buy your product.  If you are using email, a direct link or button should be included. In print marketing, use graphics and font to call their intrigue to the action.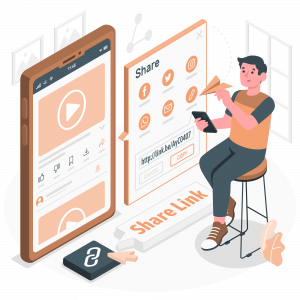 Use words like "Hurry now" "Offer ends in…" etc.
These will take your customers to the next move and help you bag a sale!
Step 6. Postscripts
A Postscript (P.S.) is a great way to light fire under your customer and make them act!
A P.S. includes all the important information like when the offer ends, or that there are limited orders, or any other final thought you want to leave your customer with.
Simply, it is another way to connect with customers and to emphasize the details of your offer in a scannable way.
Now that I know how to create a sales letter and other documents, let us offer you a great helping hand to make this process a lot more fun and easier!
Read more: Proposal Letter: What is it & How to Write it?
Bit.ai – A Must-Have Tool For All types of Sales Documents
Sales processes undoubtedly require a lot of documentation from sales letters, to presentations to proposals, and more!
All of this requires collaboration, data, and constant back and forths which can be tasking! This is where Bit.ai comes in!

Bit is a modern-age virtual workplace and a document collaboration platform. It is created for teams and individuals to create, collaborate, and organize all your knowledge in one place from anywhere in the world. Amazing right?
Let's dive into the world of Bit.ai and learn more about it!
Smart Workspaces – The most exciting benefit of using Bit.ai for creating sales documents is that you get to bring your entire sales team into a single workspace. This way, all the people who are a part of your team can access the sales document at any time and make edits! Time to wave back and forth via emails, a final goodbye!
Interactive Documents – You can add content from over 100+ various applications that will exist inside of your Bit documents. Add Excel spreadsheets, PDFs, Google Forms, Gantt charts, Maps, YouTube videos- basically anything available on the internet with a simple link and Bit will automatically convert that into live content within your sales document!
Responsive Templates – Fun and exciting pre-made templates? That's right! Bit has an extensive template gallery that not only saves time but makes your work a lot easier. You don't need to think about how to create the content anymore, all you have to do is select your favorite and get on with your work!
Client Portal – Bit provides a smooth experience for your team and clients to review your sales documents. All you need to do is invite clients into your workspaces by giving them 'guest access'. The 'guests' aka your clients can get two types of access to the documents: comment-only and read-only.
Easy Sharing and Document Tracking – So your sales documents are ready but how do you share them? With Bit, you can create trackable links to understand how users are interacting with your documents. These links will provide real-time insights and inform you how much time someone spent reading your business document, how far they've scrolled, and more.
All in all, Bit acts as a central place for your sales team to collaborate, document, share their knowledge, brainstorm ideas, store digital assets, and create amazing sales documents together. The best part is that all your documents are safe and sound in your workspaces and can be shared (or kept private) with anyone in your organization or the public!
And there is so much more, with a free account awaiting your presence, we suggest you give it a try!
Before we bid adieu, we just wanted to mention few more tips you need to keep in mind while you create your sales letter.
Few sales documents templates you might be interested in:
Bonus Tips For Writing Sales Letter
Clearly state your offering and its benefits.
Use words that will drive a positive influence on your prospects.
Choose your words based on your target audience.
Have a convincing tone.
Try to avoid creating any confusion. Be direct.
Mention accurate details of product availability and pricing.
Use a cohesive font, color, and theme throughout your sales letter.
Include your name, signature, and other contact details.
Make sure you proofread and edit.
Conclusion
Sales letters always have a specific purpose like introducing a new product or offers, etc. And to catch the eye of your reader, your content and appeal have to be of top-notch quality.
Effective sales letters consist of strong and persuasive language, which will help you gain clear results in terms of conversions.
And to create such robust and engaging sales letters, it goes without saying you need a helping hand. Bit will easily take over that part!
With all the details and tips you need at your disposal, it's time you try your hand at sales letters.
Don't worry, with Bit.ai by your side and our tips, you just can't go wrong – Good luck!
If you have any queries relating to sales letters, do tweet us @bit_docs and we'd be more than happy to help you out!
Further reads: 
Letter of Authorization (Authority Letter): Definition, Examples & Steps!
Sales Territory Plan: What is it & How to Create it?
Formal Letter: What Is It & How to Create it?
Two Weeks Notice Letter: Definition, Format, Examples & Samples!
Invitation Letter: What is it & How to Write it Perfectly!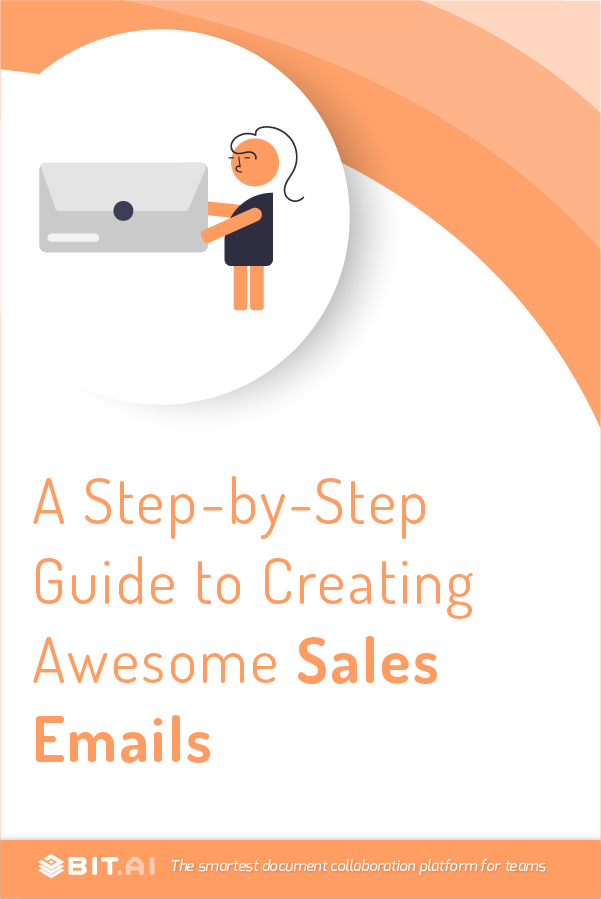 Related posts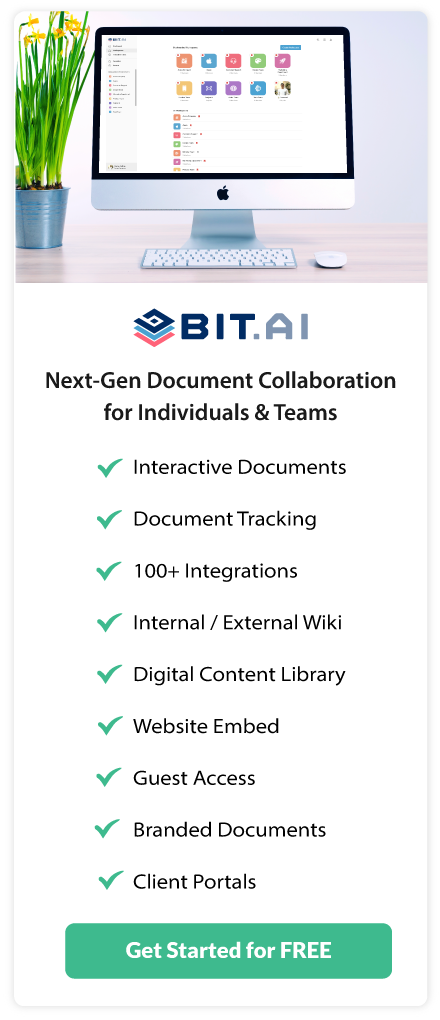 About Bit.ai
Bit.ai is the essential next-gen workplace and document collaboration platform. that helps teams share knowledge by connecting any type of digital content. With this intuitive, cloud-based solution, anyone can work visually and collaborate in real-time while creating internal notes, team projects, knowledge bases, client-facing content, and more.
The smartest online Google Docs and Word alternative, Bit.ai is used in over 100 countries by professionals everywhere, from IT teams creating internal documentation and knowledge bases, to sales and marketing teams sharing client materials and client portals.
👉👉Click Here to Check out Bit.ai.