Even for someone enthusiastic about working in media and marketing, it is safe to say that creating a social media report is not exactly the kind of activity that will garner excitement. But it is a crucial task that needs to be performed by social media managers.
Anything worth doing is worth reporting on when it comes to social media marketing. Without a report, tracking performance, growth, and accomplishments is practically impossible. Only when reports are made and analyzed can you assess the efficiency of all your social efforts?
The thing about creating a social media report is that it is not only beneficial in a practical sense, but it is also great for boosting workplace morale because it demonstrates social marketing efforts to both the team and whoever is in charge.
Whether it's progress in engagement rates, increased budgets, or growth in sales, a social media report contains data that showcases the importance of the entirety of your work as well as your team's work to the organization.
Apart from being an efficient tool to manage social media strategy, its practicality is what makes it so popular in the media and marketing scene. So in this blog, we will guide you through all the ins and outs related to a social media report. Keep reading to find out more!
What is a Social Media Report? (Definition)
A social media report is a document that tracks and presents important data about how a brand's content is performing across multiple social media channels. It contains crucial social media data and information like engagement levels, reaches, and conversion rates.
It compiles real-time and historical data from relevant social media platforms and uses it to examine the progress of social media performance. This provides valuable insight and key metrics.
A social media report may be in the form of a simple spreadsheet with a list of numbers, or it can even be a full-blown slide-show presentation jam-packed with an in-depth analysis of the social media data.
Depending on the needs of your organization, clients, and the size of marketing campaigns, a social media report can be created on a weekly, monthly, or quarterly basis.
A social media report acts as a timely reminder to always dedicate some time to analyzing your social media strategy's results. This will help you see what is working and what is not and adjust your marketing strategy. It is not only efficient but effective as well.
Now that you know a little bit about social media reports, you should know that there are many benefits when it comes to creating regular reports for social media. What are they? Let's find out!
Benefits of Creating a Social Media Report
1. Aids in Content Creation
A social media report provides valuable data and analysis which will provide you with the necessary information to create content on social media that is both relevant as well as engaging.

2. Strategic Scheduling
Another benefit of making regular social media reports is that it will help you strategically schedule. This will increase your chances of enjoying maximum results for your social marketing efforts.
3. Specific Targeting
With the insights that social media marketing provides, it will help you craft strategies tailored for specific platforms. This will ensure better engagement and results across different social media platforms.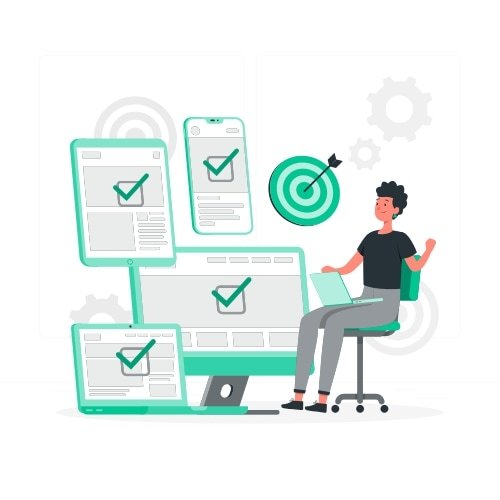 4. Performance Measurement and Customized Tracking
A social media report enables you to accurately track the performance of your social marketing efforts. Apart from this, if you want to track specific aspects of your campaign, it can serve as a tool for customized tracking of certain campaign components as well.
5. Identifying Trends
Armed with the required data and regular and timely analysis, a social media report's benefit is the ability to identify relevant trends to craft your marketing strategy to cater to such trends.
But if you've never made a social media report before, it might seem confusing, so we will list out a suggested structure that you can follow to help guide you in the process!
What Should be Included in the Social Media Reports?
1. Marketing Strategy Outline
A social media report usually starts with an overview of your strategy. This marketing strategy outline provides context to the audience and gives them a glimpse of what to expect in your report. A section introducing the contents of your report sets a tone for the audience. The sections that follow this will be more detailed. This introductory part can be used to highlight the purpose of your social activities and how they relate to business marketing strategy. If any changes in business strategy have been incorporated, it's best to highlight them in this section as well.
2. Define Goals
After outlining your marketing strategy, you can use that as a guide to breaking down your social media report into specific, measurable goals. Make sure your goals are clear and straightforward to be easily tracked and reported. The number of goals will depend on factors such as the size of your team and the extent of the marketing campaign. You don't necessarily need to set numerous goals; start with a few, and you can add more along the way.
3. Highlight Metrics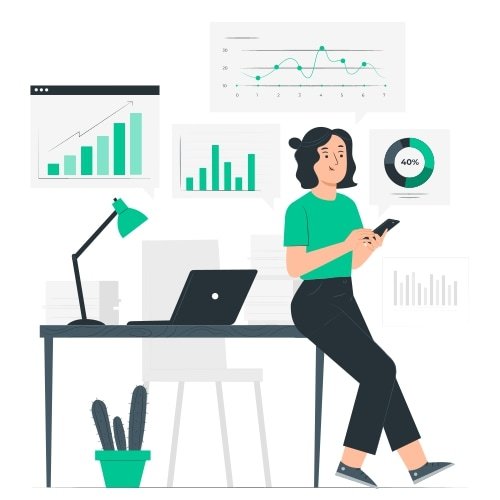 Once goals are defined, you must choose the type of data you want to report so that the goals you set can be validated. The metrics that gain prominence will vary, but the notable ones to include in your social media report include – the number of leads generated, the number of conversions, total revenue generated, the total return on investment (ROI), total expenditure, the social share of voice, and social sentiment. If you can add previous results of metrics for context, it will be even better.
Read More: Conversion Rate: What is it & How to Improve it?
4. Results per Network
This is a section that provides specific results for each social network. If you're wondering what the specific data to be included in this section is, it's actually quite simple -The data to be added will depend on the goals you have set as well as the metrics you have chosen to highlight and focus on. We'll list out a few common numbers to include in this section – Number of posts, Engagement rate, Net followers gained, Top performing posts, etc.,
5. Wins
What follows the data presentation is the analysis, and a big part of the analysis is to highlight your wins. By wins, we mean focusing on anything that went well during your social media engagements. Maybe your engagement rates increased, or you had stellar reviews. All these can be accounted for as wins and relevant to your goals.
6. Opportunities
Lastly, include a section for opportunities. This part can be used to reflect on aspects where you lacked and how you can fix them in the future. It can also be a section to highlight new opportunities you found through social media interactions.
In the simplest sense, a social media report should include data and analysis required by audiences to understand the performance of your social media efforts.
But if it is your first time creating a social media report, you might think it's challenging. To ease you into the process, we've listed below the best practices to create a successful social media report.
How to Create a Social Media Report|Best Practices 
1. Presentation Method
The first aspect you must focus on is choosing a presentation method. We suggest that you maintain clarity and consistency in your report, and for this, you should choose a specific presentation method – a template or spreadsheet. Choose something that you are most comfortable with, whether it's PowerPoint, Google Slide Deck Template, etc., and keep in mind to choose a presentation method that can be easily shared with fellow teammates via email or other channels.
2. Metric Determination
As aforementioned, the metrics valued by different social media teams differ, so it's up to you to determine the metrics that will be best suited to your team and campaign. You can start by narrowing down a list of important metrics worth presenting. It's a good move to reach out to the target audience (whether its stakeholders or your boss) and identify the metrics they wish to see. You can also present your report to peers first and get advice on what metrics should be highlighted.
3. Data Collection
A report is only as good as the data it contains. So, you should emphasize data collection. It's wise to keep track of data sources for reference as well. This can be done by creating bookmarks for web pages, a folder for analytics, etc.
4. Visuals
Your social media report may contain the most up-to-date data and top-notch analytics, Still, if the overall visual of the presentation is boring, it won't have the desired impact on the target audience. So, make sure your report is easy on the eyes and interesting. Here's a little tip: instead of a plain old numerical chart, try incorporating linear graphs, pie charts, and even bar graphs.
5. Tell a Story
Yes, a social media report is made up of mostly data and analytics, but that does not mean your presentation has to reflect just that. Instead of your report demonstrating that numbers have changed, showcase why they have also changed. Tell a story and make sure that your report reminds the audience of where you started and where you intend to go forward.
Now that you know the practices to create a successful social media report, here are 5 free social media reporting tools to help you create one.
5 Free Social Media Reporting Tools
1. Hootsuite
Our first recommendation is Hootsuite, a free social media management and scheduling tool. Created back in 2008, the system's user interface takes the form of a dashboard and supports social network integrations for Twitter, Facebook, Instagram, LinkedIn, Pinterest, YouTube, and TikTok.
Hootsuite helps teams work together and makes sure social media postings stay organized and move forward. It also has plans for individuals, SMBs, and the enterprise. Providing sentiment-driven insights, conversation maps, customizable dashboards, and reports, it's an overall great choice to help you create a social media report.
2. Twitter Analytics
Another free social media reporting tool we recommend is Twitter Analytics. It's been around since 2014 and is quite efficient because it makes it easier to view and track key metrics such as the number of likes, number of followers gained or lost, impressions, engagement rate, retweets, etc.
All you have to do is open your Twitter account, click the three dots in the menu, and choose the 'Analytics' option. Using Twitter Analytics will aid you in making data-driven decisions when it comes to your social media strategy, help you learn what your audience wants, track your growth as well as figure out the best time to post.
3. Squarelovin
Squarelovin is an Instagram-centric social analytics tool. It provides metrics related to Instagram posts, such as – growth, monthly analyses, and history of your posts by year, month, day, and hour. Apart from this, Squarelovin also provides valuable insights on preferences and interests within the Instagram community, such as factors that drive engagement, the best or worst times to post, the best filters and hashtags, and even effective ways to optimize your Instagram account.
4. SumAll
A useful social media reporting tool that is also free is SumAll. It helps in connecting several accounts across different social media platforms like Facebook, Twitter, and more.
Actions such as sending out thank you tweets to profile viewers or automatic engagements with audiences etc., can all be automated using SumAll. It may not provide the most in-depth analysis, but it is a useful and efficient social media reporting tool.
5. Wiselytics
Our last recommendation is Wiselytics. It is a free social media reporting tool that is currently focused on Facebook analytics as well as Twitter analytics.
Wiselytics will help you track key metrics, such as the amount and extent of reach, engagement, interactions, and virality, with attention to which social media posts reached the most fans or had the most visibility. It also makes it easy to spot unusual spikes in engagement, including negative feedback easily.
Wiselytics is free and provides the feature of competitor analysis, which is a game changer, especially in social media marketing. With the scope of the features offered, it will be useful when you are creating your social media report.
Wrap up
Now that you know what a social media report is, the benefits that come along with it as well as the content that it should be made up of, you can go ahead and start working on creating one.
We've already mentioned the best practices you can follow to ensure a successful social media report and the free tools you can utilize, so we're pretty confident that you can now create one with ease. Good luck, folks!
Further Reads: 
Social Listening: Get To Know About Your Audience & Competitors!
Social Media Proposal: What is it & How to Create it?
9 Best Campaign Management Tools & Software in 2023
9 Best Social Media Planners You Should Be Using This Year!
Social Proof: 8 Ways to Use it to Get More Sales!
13 Social Media Post Ideas for Interesting Content!
7 Social Media Trends To Watch Out For!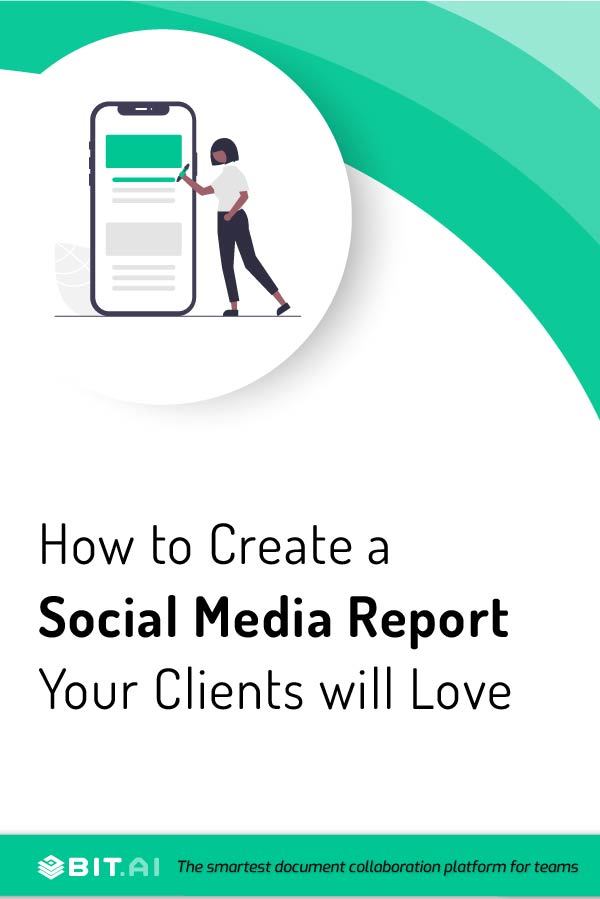 Related posts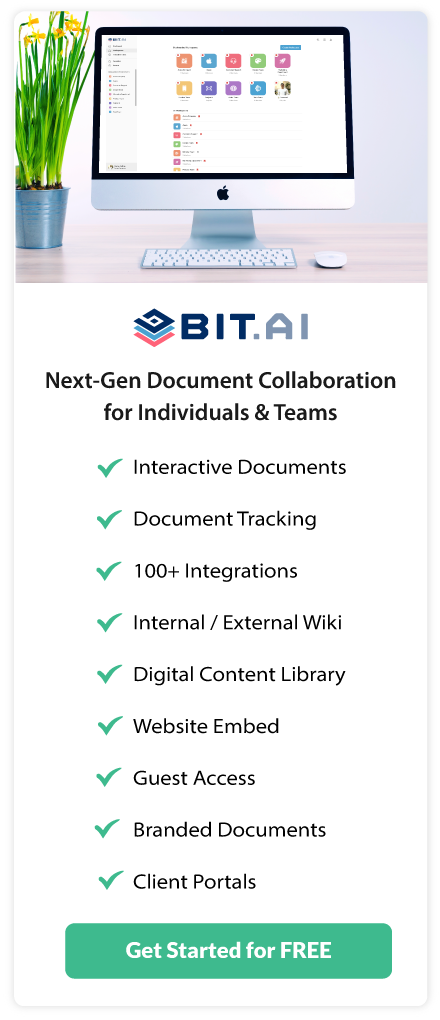 About Bit.ai
Bit.ai is the essential next-gen workplace and document collaboration platform. that helps teams share knowledge by connecting any type of digital content. With this intuitive, cloud-based solution, anyone can work visually and collaborate in real-time while creating internal notes, team projects, knowledge bases, client-facing content, and more.
The smartest online Google Docs and Word alternative, Bit.ai is used in over 100 countries by professionals everywhere, from IT teams creating internal documentation and knowledge bases, to sales and marketing teams sharing client materials and client portals.
👉👉Click Here to Check out Bit.ai.