Ask yourself a few basic questions about your business objectives and we can guarantee you that most of them would center around your customers.
Sure, your main objective is to earn profits and revenues, but who exactly brings you those things? Your customers!
And to whom are you selling your products and services? That's right… your customers!
And who helps your business grow? You guessed again… your customers!
By now you probably know where we are going with this (the title is a big giveaway), but yes, we are here to talk about customer experience.
A recent Customer Management IQ survey found that 75% of customer experience management executives and leaders rated customer experience a '5' on a scale of 1-5, with 5 being of the highest importance.
Now you must be thinking: "Yes, of course, I consider customer experience to be very important. In fact, our business delivers the best customer experience any customer could ask for!"
But did you know that a survey by Bain & Company showed that 80% of 362 companies said they delivered a "superior customer experience"? But according to their customers, only 8% really did?
Doesn't it bother you that your customers probably feel the same way about your company, especially when you thought you were doing a good job?
Don't worry! That's why we're here to help you out! In this blog, we will look at everything you need to know about delivering a great customer experience.
So what are you waiting for? Dive right in!
What's Customer Experience? (Definition)
The term 'customer experience' seems pretty self-explanatory, right? But, we'd like to expand on it so that you have a clearer understanding of exactly what it means.
Customer experience refers to all the interactions and experiences that a customer has with a business or a brand throughout their entire customer journey, starting from their first contact till their very last contact with the company.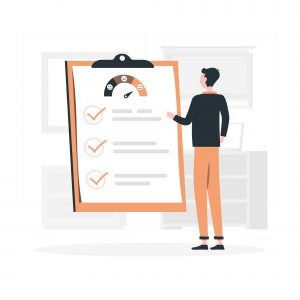 So it does not limit itself to the mere interaction that happens during the act of purchase. It includes all the micro-experiences throughout the entire arc of being a customer. This means that everything from the pre-sale period to the post-sale period together forms a customer experience.
Simply put, it is the overall experience a customer has with a business or brand.
Now that we have understood the term, let's take a look at why it's important to deliver a good customer experience.
Why is it Important to Deliver a Good Customer Experience?
Did you know that a whopping $62 billion and more is lost each year to bad customer service! Yikes, that's a lot!
And it turns out that only 10% of consumers say brands meet expectations for a good experience!
What makes matters worse is that another study found that 91% of unhappy customers leave a brand without complaining and 1 in 3 customers leave a brand they love after just one bad experience!
That's enough statistics to scare the wits out of any businessperson and make them realize that it's time they focus more on investing in the experience of customers.
In fact, delivering a great customer experience will only do your business good things. Take a look at these statistics for example:
 86% of customers are willing to pay more for a better experience.
49% of buyers have made impulse purchases after receiving a more personalized customer experience.
Customers who rate companies with a high customer experience score (i.e. 10/10) spend 140% more and remain loyal for up to 6 years.
The concept is simple – the happier a customer, the longer they stay and the more willing they are to pay. And this reaps so many benefits for your business because it helps:
Increase customer retention
Decrease churns and returns
Generate more revenue and profits
Improve customer loyalty
Gain more recommendations
Reduce customer complaints
… and lots more!
We think that's enough to convince you why it is important to deliver a good customer experience. And now that you know why don't you want to know how?
Then jump right into the next section!
Read more: Customer Service Policy: What is it & How to Create it? (Free Template Included)
11 Ways to Deliver a Good Customer Experience
1. Create a Customer Experience Vision
The first step towards delivering a good customer experience starts with creating a clear customer-focused vision that you can easily communicate to your organization. Your vision should set long-term goals and business objectives at an early stage so that you can define and build your customer experience.
Reflect on your company's values and differentiating factors when you set your vision and ensure that your teams embed them into their training sessions. Ask yourself the following questions in order to set a path for your customer experience vision:
What is your main goal? Does it align with your customer experience vision?
What makes your product or service special enough for the customers?
Are you sending your customers the same message from pre-sale onward?
Are there inconsistencies creating friction for your customers?
Is there a gap between customer expectation and experience?
2. Maintain a Positive Attitude
They say attitude is everything and we totally agree with that! The right attitude has the power to change a negative customer experience into a positive one, which is why it goes a long way in contributing to excellent customer service.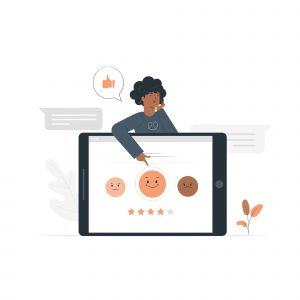 Maintaining a positive attitude should be reflected in your facial expressions, body language, and tone of voice while interacting with customers.
In case of online interactions where face-to-face exchanges are not possible, you must ensure that you compensate it in your language and choice of words. Don't be afraid to use emojis and exclamations to convey your enthusiasm.
3. Respond Quickly
Who doesn't like a quick response when they are facing problems? It's the basic foundation of impressive customer service. In fact, 66% of people believe that valuing their time is the most important thing in any customer experience. So make sure that your organization has a quick responding team for customer service.
Get back to your customer quickly and ensure that you are always prompt in dealing with their problems. This is important because a study of more than 500,000 interactions found that customers are willing to spend more with a business that responds quickly to their inquiries.
This means that quick responses not only enhance the overall customer experience but also help generate revenue and grow your business.
4. Personalize Services
No customer ever wants to feel like they are just another number on your list of consumers. They love it when they get customized services.
In fact, research shows that 66% of customers are comfortable giving their personal information online to get a personalized experience and 80% say they are more likely to do business with a company if it offers personalized experiences.
People want to feel like they are interacting with a person rather than a company. You can do this by going off-script and adding a personal touch to individual customer experiences, like sending greetings or coupons on the birthday of the customer or celebrating their one-year anniversary with your company by sending gifts.
You can also refrain from relying on boilerplate responses or broad and unspecific statements while dealing with customer complaints.
5. Listen Actively
As much as you love convincing or explaining things to your customers, you must also make sure that you are a good listener. Customers love it when you listen to their problems because it makes them feel heard when they raise their concerns. So, try to actively listen rather than push your own agenda.
One size does not fit all, especially when it comes to dealing with customers, which is why active listening involves paying attention to your customers, looking back over data, and listening in real-time.
It also means that you are mindful of your customer's unique personality and current emotional state so you can tailor your response to fit the situation and effectively solve their problems. This accounts for a major contribution to their overall customer experience.
6. Provide Self-Service
Ever heard of the quote "self-help is the best help"? Turns out, it is applicable in the case of customer experience. Research shows that 81% of consumers attempt to take care of matters themselves before reaching out to a live representative and  71% want the ability to solve most customer service issues on their own.
It's important to consider the needs of the customers if you want to deliver a good customer experience. So, provide your customers with the means and tools to become proactive and help themselves.
This will help reduce service time and give a sense of agency to the customers. In case they are unable to solve the problem themselves, make sure that customer service is just a couple of clicks away.
7. Solve Problems More Creatively
No matter how careful and meticulous you are, problems are bound to occur. In such instances, there is nothing you can do but solve them.
But if you wish to deliver a great customer experience, then you must solve them creatively so that you can win your customers back by giving them a memorable experience as well.
Surprise your customers with innovative solutions to their problems. Take things up a notch and provide personalized solutions along with compensatory gifts or rewards to ensure that they got something special for all the troubles they went through.
Never be afraid to wow your customers with quirky and creative ways to fix their problems. This will show the effort you are willing to put in for a customer and makes sure that they stick around with your company.
Read more: Brand Authenticity: Definition, Importance & Tips To Build It!
8. Build an Omni Channel Strategy
Omnichannel strategy is providing a fully-integrated shopping experience through multiple channels, both online and offline, such as websites, mobile apps, social media, kiosks, physical stores, etc. A seamless customer journey across all these channels is a massive contributor to a good customer experience.
Studies show that 9 out of 10 consumers expect an omnichannel experience with seamless service between communication methods. So give your customers what they expect.
Understand them, map their customer journey, scale your content to fit different screens, implement omnichannel support services, and enable post-sale customer experience so that your customers are constantly receiving the best experience from all aspects of your business.
9. Pay Attention to Customer Feedback
If you want to know whether your business efforts are paying off when it comes to customer experience, then you should be able to understand your customers' perceptions and opinions of your brand. This will provide you with information that you can use to improve the overall customer experience.
With feedback and assessment reports, you can ensure your organization meets the customer's expectations, solve their problems, and fulfill their needs.
You should connect with your customers and collect, analyze, and critically examine their responses so that you have a clear picture of your company's performance, which you can use to enhance the client experience.
10. Incorporate Artificial Intelligence
With artificial intelligence (AI) rising to prominence in the business world, you surely cannot leave it out of the equation. Leverage its powers to your company's advantage so that you can deliver an improved customer experience.
You can deploy 24×7 chatbots and virtual assistants to guide customers and meet their requests in real-time. It ensures that customers get prompt replies and quality support at any time.
By using machine learning algorithms, you can identify points of friction, discover root causes and predict future customer behavior to prepare your company to handle any type of situation. In the case of complex queries, AI can always hand them over to human agents for better resolution.
11. Consistency is Key
Last but not the least, the secret ingredient to delivering a great customer experience is to always maintain consistency. Studies show that 1 in 3 customers leave a brand they love after just one bad experience, so inconsistent performance is not something your company can always afford.
Make sure that your customer receives a satisfying experience at each touchpoint in their customer journey.
If everything from pre-sale to post-sale maintains a level of consistency, then customers will have a smooth journey. Continue to do this and you will deliver an excellent customer experience that prompts them to come back for more!
Before you go!
Our team at bit.ai has created a few awesome customer service templates to make your processes more efficient. Make sure to check them out before you go, your team might need them!
Conclusion
We think we have done a pretty decent job in helping you understand the importance of delivering a good customer experience. To be honest, all those statistics we gave you speak for themselves.
Customers really are the soul of your business. They bring your business to life, they bring you money, and they bring you success.
So remember to always put them first.
Now go out there and give them an experience of a lifetime!
Further reads: 
10 CRM Tools and Software You Should Explore Right Now!
Emotional Branding Strategy Guide for Marketers!
10 Best Customer Retention Strategies for Startups!
Upselling: What is it and How to do it Effectively?
Reputation Management: What is it & How to Do it?
Buyer's Journey: What is it & it's 4 Key Stages You Must Know!
Customer Segmentation: Definition, Importance, Types & Process
Customer Journey vs Buyer Journey: The Key Differences!
Related posts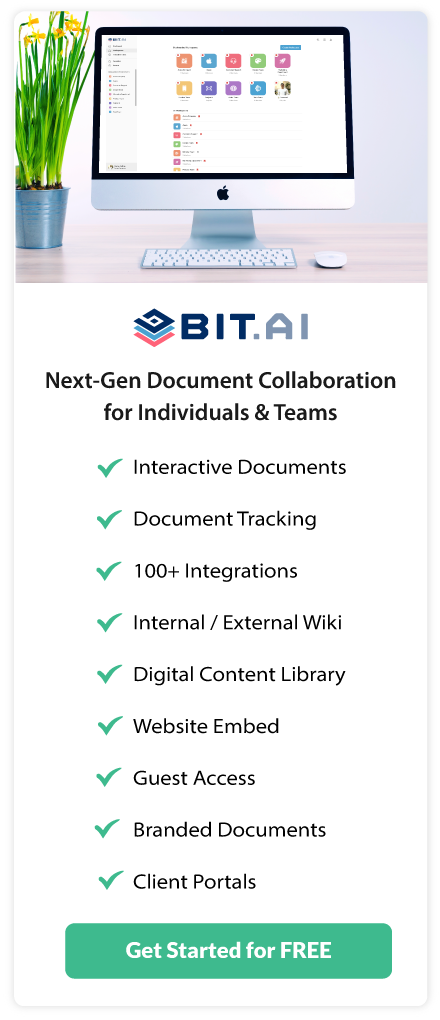 About Bit.ai
Bit.ai is the essential next-gen workplace and document collaboration platform. that helps teams share knowledge by connecting any type of digital content. With this intuitive, cloud-based solution, anyone can work visually and collaborate in real-time while creating internal notes, team projects, knowledge bases, client-facing content, and more.
The smartest online Google Docs and Word alternative, Bit.ai is used in over 100 countries by professionals everywhere, from IT teams creating internal documentation and knowledge bases, to sales and marketing teams sharing client materials and client portals.
👉👉Click Here to Check out Bit.ai.