Have you ever sat through an hour-long meeting that could have easily been an email? We've all been there, right? We can all unanimously agree that it is neither productive nor efficient in any way. On the contrary, all it leads to is precious time being wasted.
But when there is a new task or job that you have to deal with, you obviously need the necessary information and instructions required to complete it.
While meetings may be a great way to provide instructions for an entirely new task, a written document or handout with clear guidelines and steps is the best way to ensure that everyone is on the same page (literally)!
Here is where job aids become handy tools of communication and you should create one if wish to create a clear path for your employees to follow.
So in this blog, we will help you learn what a job aid is and how to create an effective one! Ready for this? Then dive right in!
What is a Job Aid? (Definition)
What is a Job Aid exactly? A job aid includes any materials that help in providing information in an easily understandable manner about the ways to perform any given task. They are simply a set of clear instructions on how to do tasks.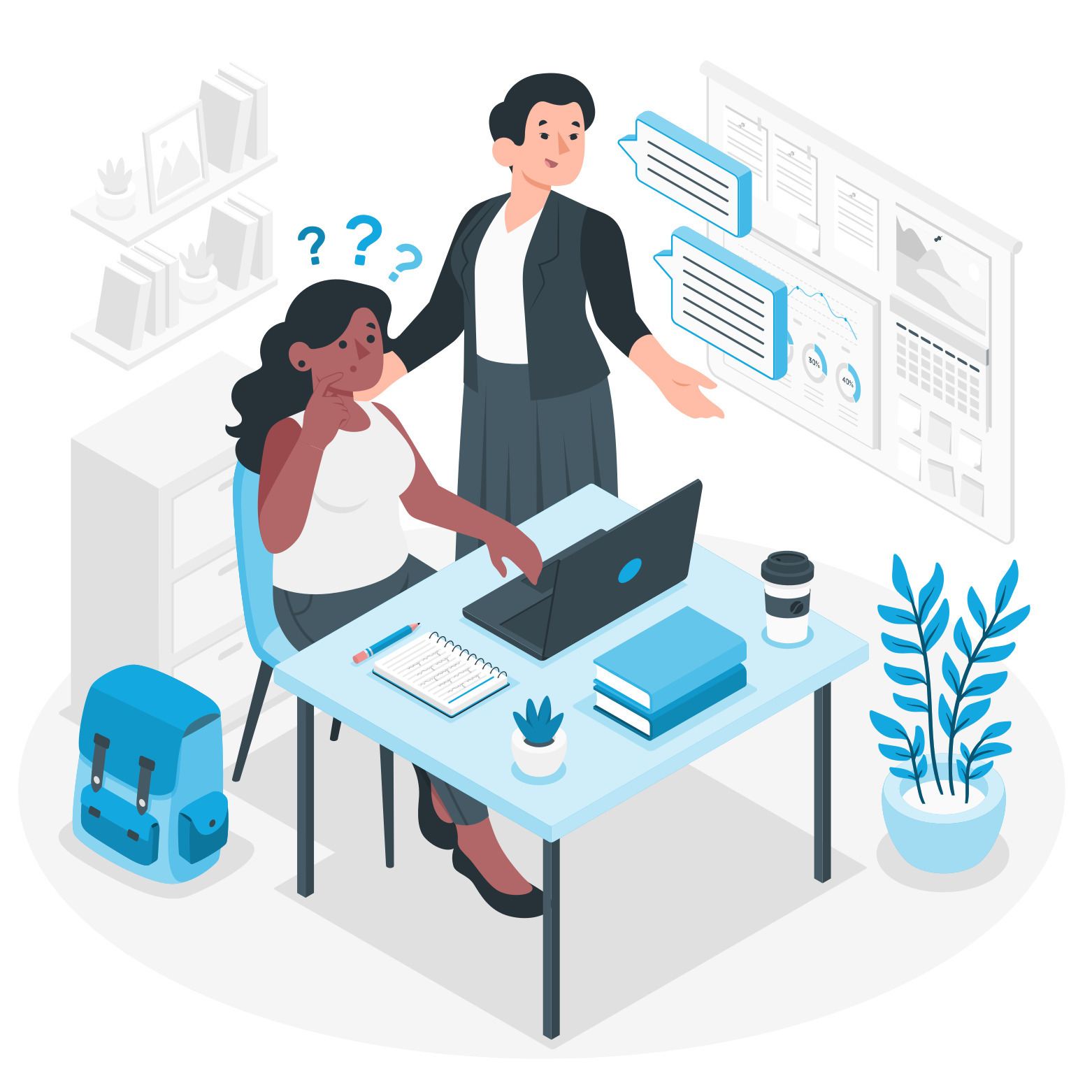 Usually, job aids are printed documents. But they can come in the form of a digital PDF file, image, video, or even a smartphone app. And typically, they are a page or less in length.
A job aid can be anything from handouts to cheat sheets, instructional lists, diagrams, one-pagers, memory joggers, and performance support materials. Essentially, they are designed to prevent or reduce avoidable mistakes in the workplace and remind employees to finish their tasks the correct way.
Though not plainly obvious, job aids are an integral part of any organization, as they boost efficiency and productivity. Well-drafted job aids improve performance, boost positive change, and save time, which in the long run creates efficiencies and saves resources.
To create an impactful job aid for employees, it must be concise, crisp, simple, straightforward, and most importantly, visually appealing.
Want to know how to create an impactful one? Follow the tips mentioned below!

How To Create Impactful Job Aids For Employees? (step-by-step guide)
Step 1. Know Your Target Audience
Job aids must cater to your target audience and must be crafted to suit the specific set of employees. Not everyone has the same capacity when it comes to learning, so you have to craft your job aid knowing what level your audience stands at.
In order to do so, conducting a deep dive is the first order of business. You can get to know your target audience over a light meeting (online or in person) or conduct interviews to gather better information. Online research can help you understand your audience demographics.
Armed with a thorough knowledge of your target audience, you get an overall understanding of your audience and how to ensure that your job aid can communicate the right message.
Step 2. Focus on the Content
As mentioned before, job aids by nature are simple guidelines to assist employees. So, it can't be long winded paragraphs of 'What to Dos'. Instructions should always adhere to the golden word 'concise'.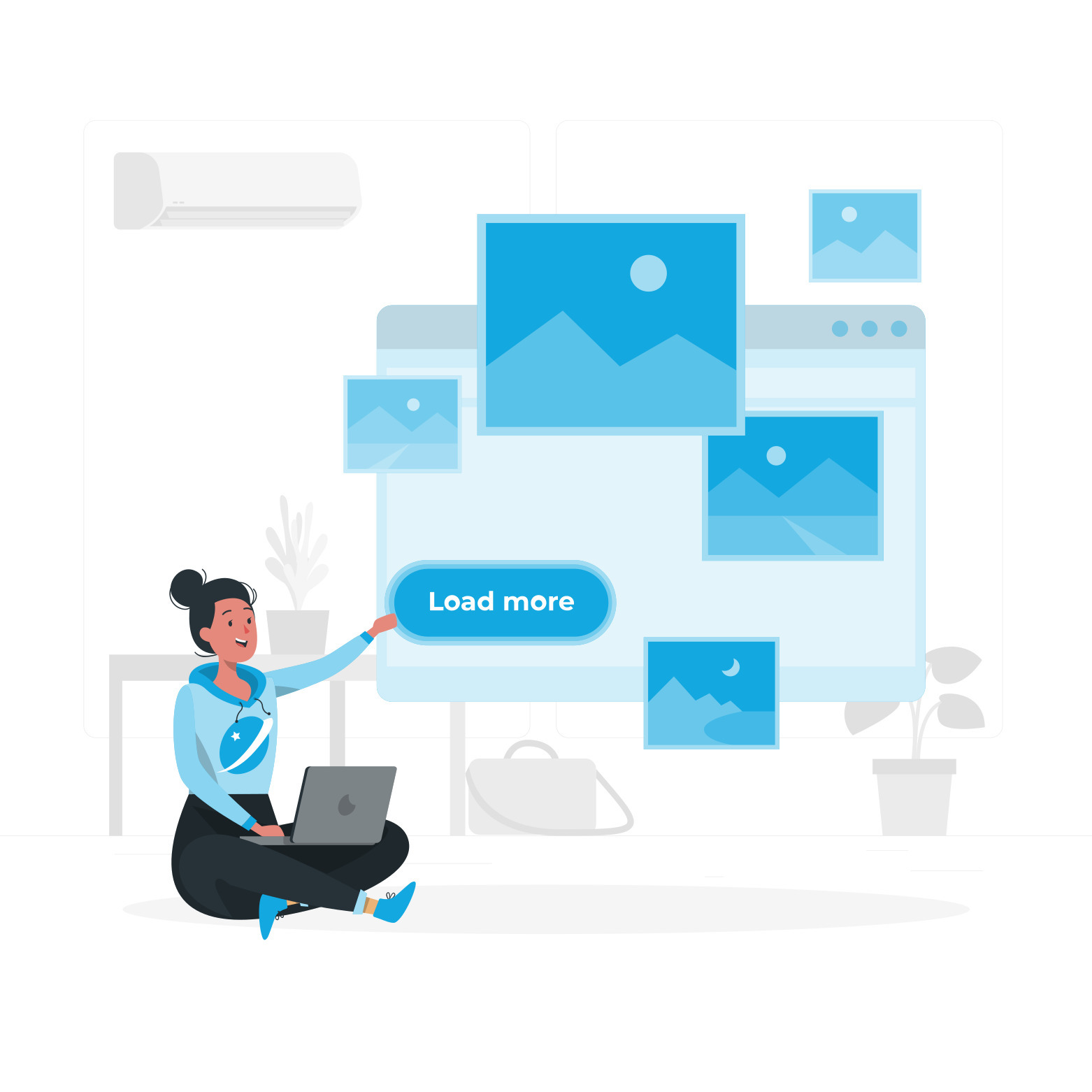 With the information provided in a straightforward manner, content is more important than ever. Whatever word that makes it on the job aid page must be chosen carefully and with intent.
Filler words take up unnecessary space. So, focus on the key points, say only what needs to be said, and remember to keep it brisk.
 Read More: Best Content Creation Software To Attract Your Target Audience with Ease!
Step 3. Format! Format! Format!
Choosing the right format can make a world of difference. So once you are well versed in your target audience and have streamlined the content you want to include, you need to decide on the format that you want to use.
Now, there exists quite a plethora of choices – but it is better to stick to the basics and choose the most commonly used ones. This is because familiarity is key. There is no point in choosing a 'stylish' format that serves no purpose and makes the job aid look complicated.
You can either choose an easy: 'Step by Step Process', or the classic 'Flowchart'. Depending on your content, you can also use a 'Checklist' format and in some cases, the 'Worksheet' format can keep the job aid looking clean. 'Decision Tables' can be utilized as grid formats to divide up content really well. 'Reference Guides' can also be used, but it is better only when employees are already familiar with the procedure.
Step 4. Appealing Aesthetics
Keeping it simple does not have to equate to boring. A job aid can have both quality and visual appeal. Both content and graphics go hand in hand in order to craft a great job aid. A set of instructions that are on point has no meaning if the person reading it cannot understand the graphics. Hence, the content as well as the aesthetics should be satisfactory.
To do this, you need to choose a theme. The overall design should be consistent. Avoid clashing colors and stick to 2 or 3. Make sure the font you use is readable – both in font size as well as design.
There is also no shame in using pre-made templates because not all of us have the talent or the time to design from scratch. Here's where you need to check out Bit's plethora of ready-to-use templates! We'll talk more about Bit in the next section, so keep on reading!
Step 5. Test it Out
Once you're satisfied with your work, it's smart to test it out before you put it to actual use. Conducting a survey to get feedback is really helpful because you can then assess what is amiss and the areas that need improvement.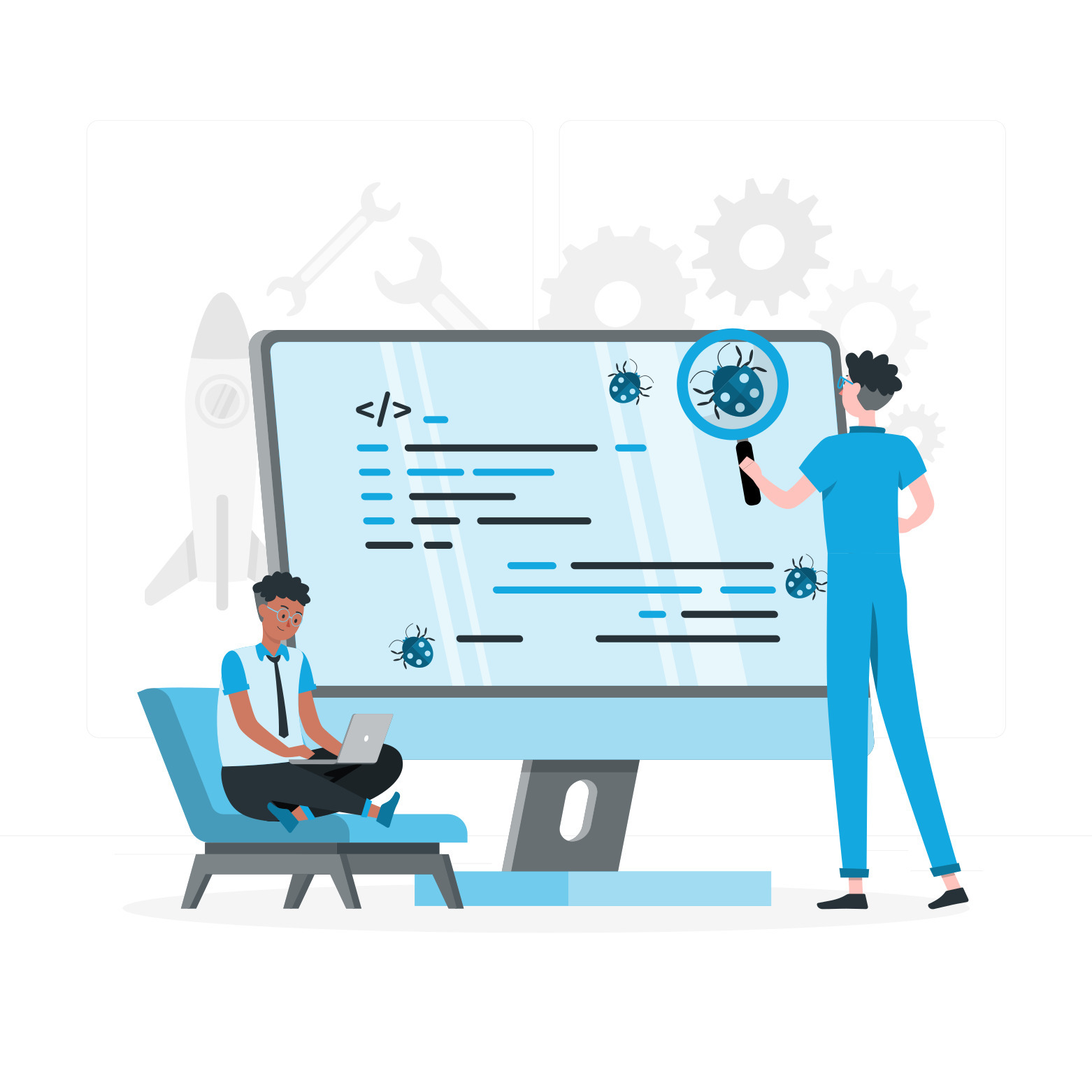 Feedback will reveal whether certain steps were clear, whether you should add or remove information, whether your instructions need reordering etc. With constructive criticism, you can further improve and revise till you deem it satisfactory or effective.
Now that you are well-versed in writing a good job aid, here's a tool that can make the whole writing process easier and smoother!
Create Visually-Appealing Job Aids With Bit.ai!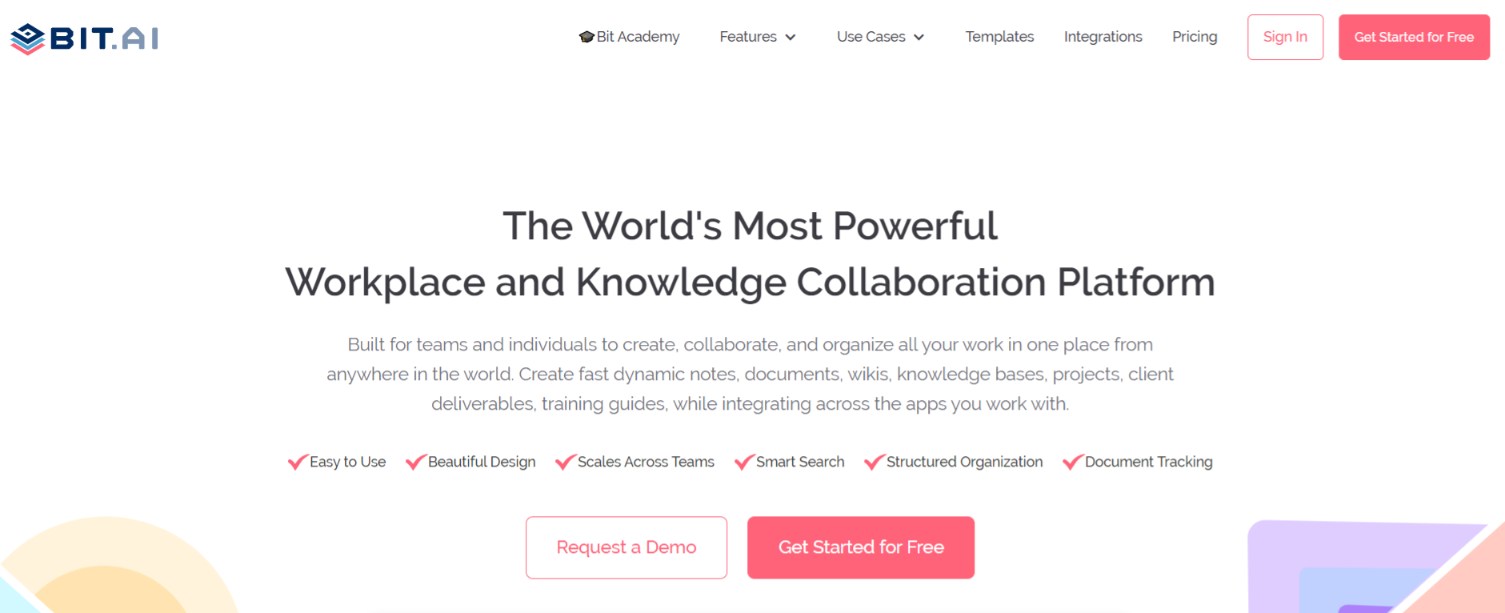 Bit.ai is an all-in-one knowledge management and document collaboration platform designed for the modern-day workplace. It helps you create, edit, organize, manage, and share documents all under one roof! Yes, that includes job aids as well!
So if you're wondering how bit can help you in writing a job aid, then check out these amazing features:
Ready-made Templates: Writing job aids don't have to be that difficult especially if you have templates to make the process effortless. Choose your favorite template from Bit's extensive template gallery that offers over 70+ professionally designed templates. All you have to do is fill in your customized content and you'll get the whole draft ready in just a few minutes!
Auto-formatting: While writing a job aid, the last thing you want to waste your time trying to fix is its format. With Bit on your side, you won't even have to bat an eye because its auto-formatting feature will automatically format your entire document to give it a very uniform and consistent look.
Smart Workspaces: With Bit, you can create infinite workspaces, folders, and documents around multiple meetings and discussions to store and manage all the information you gather in an efficient and organized manner.
Media Integration: Job aids are a little better with rich media integrations like charts, graphs, tables, Google sheets, etc. The good news is that Bit helps you with that! It allows you to embed and seamlessly add over 100 rich media integrations to help bring your document to life.
Real-time Collaboration: Want to collaborate on your job aids with your team members and employees? Then Bit is the way to go! It allows you to seamlessly collaborate with your team and work together on the same document in real-time, chat privately, make inline comments, co-edit, and do so much more to ensure that you do not miss out on any important details to be included.
Document-Sharing: With Bit, there are multiple ways that you can share your job aid. You can export your document by converting it into Docx, PDF, and other formats or use Bit's live link-sharing option to share your document with anyone you want or even invite members by giving them guest access to your workspace. Cool, right?
Simple UI: Even though Bit is jam-packed with features, it has a simple and easy-to-understand user interface, which makes it extremely easy for new users to get on board with the platform.
The list goes on and on, but you get the point, right?
Bit is the perfect tool to help you create documents and allow collaborative work so that the entire process of writing any document is effortless. It is indeed the one-stop solution for all your documentation and collaboration needs! So quit waiting around and get Bit today!
Wrap Up
If you've made it till the end, you've probably got at least an inkling of an idea on how to create an impactful job aid for your employees.
Use Bit and the entire process becomes a whole lot easier for you as well! Now what's left for you to do is to start crafting and drafting a job aid that will not only be best suited for employees but will also succeed in creating a positive impact!
Best of luck!
Further Reads:
How to Create an Incredible Training Manual? (Free Template Included)
8 Different Types of Writing Styles (And How to Improve Your Own)
Top 9 Writing Checkers Every Writer Should Use!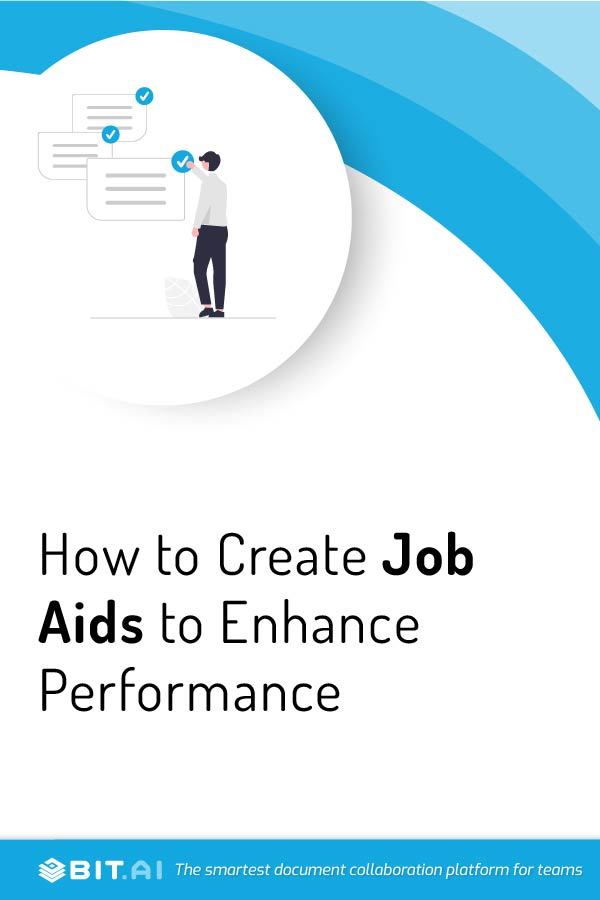 Related posts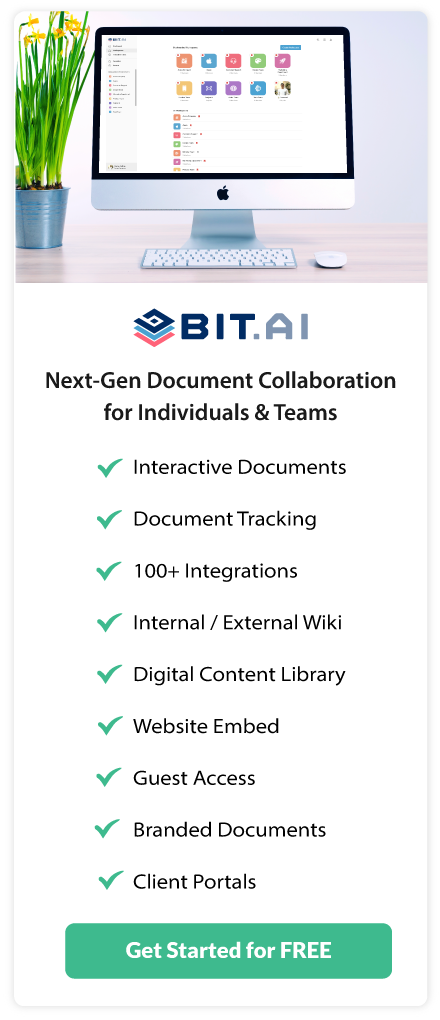 About Bit.ai
Bit.ai is the essential next-gen workplace and document collaboration platform. that helps teams share knowledge by connecting any type of digital content. With this intuitive, cloud-based solution, anyone can work visually and collaborate in real-time while creating internal notes, team projects, knowledge bases, client-facing content, and more.
The smartest online Google Docs and Word alternative, Bit.ai is used in over 100 countries by professionals everywhere, from IT teams creating internal documentation and knowledge bases, to sales and marketing teams sharing client materials and client portals.
👉👉Click Here to Check out Bit.ai.