Need to create interesting content that will attract your target audience? Check out the best content creation software and get content without any problems.
Whether you are a marketer, blogger, or just a college student, you'll benefit much from using content creation tools. Nobody will argue with the statement that the creation of content is a time-consuming process. Do you lack time or skill on how to create cool content for your academic project or business? There is more than one tool that can help you save time and nerves when doing your job.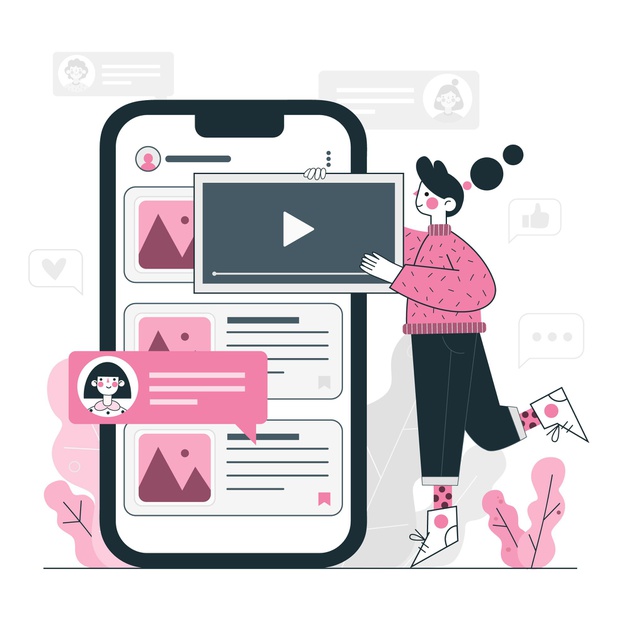 In this article, we'll review the best software that is either free or has an affordable cost. The list below will be of great use to a freelancer, marketer, and, of course, students, most of which work as freelancers and have their blogs when studying at colleges. If you want to impress your tutor, you can go to custom writers with the request "Write my research paper" and then use one of the tools from this post to add visual elements, graphics, videos, etc. So, let's get started!
List of Content Creation Software To Create Great Content:

Want to know what the target audience of your competitors like reading? Not a problem. BuzzSumo will help you to generate ideas on what content will be useful for your readers. It's a user-friendly tool that helps in the search for the content in the field you need. The program is based on analyzing technology that takes into account all the likes and shares of the readers. Have no idea what to write about? Ask BuzzSumo! It'll help you to choose the right direction after careful research and analysis.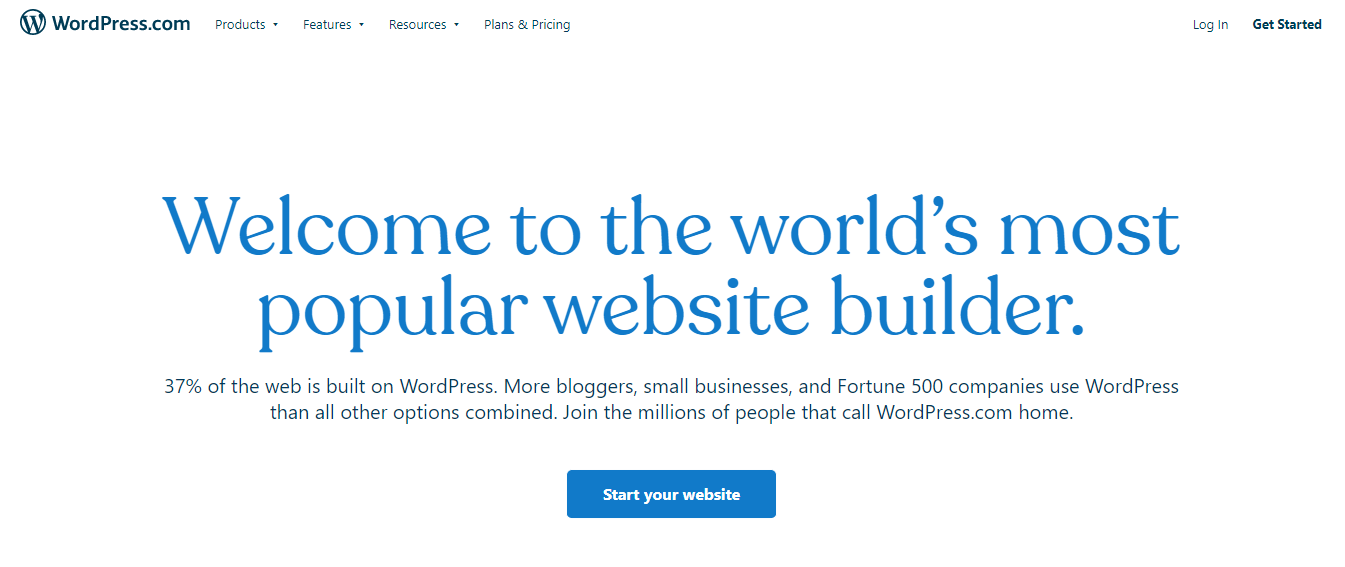 Almost every college student wants to write a blog and share his/her study and life experience with peers. It's easy to do this if you use WordPress. You can not only build your content here but also post and share it with your target audience. Do you have no idea on how to design and structure the content so that it looks impressive? Just use a template. It's the easiest way to get started with your blog. The good news is that you'll find both a free and a paid version here. Both the beginner and advanced user will find this platform super useful.

It's a must-have for every content writer and just a business person. Evernote will help you to manage all your ideas easily. Has some interesting idea for a new post just crossed your mind? Don't let it go! Use this tool to make a note. You'll have access to your notes wherever you are. It takes seconds to find the necessary text in your notes. Using well-organized notes you'll be able to create articles, reports, and other pieces of content with minimum effort.

Do you want to send an email that is structured on the professional level? It's a great tool for those who need to create a high-quality email. The cost plan is affordable for everyone as it starts from $15 per month. The main advantage of this software is that it suits even the beginner. Those who have either small or medium-sized businesses can't do without this effective user-friendly tool.

Why is SlideShare on our list? It's simple. This tool has one great feature. Using it, you can share your presentation on LinkedIn. For this, you should just create a presentation and use slides to show it to your target audience. It allows showing infographics which may play a crucial role in the effectiveness of the presentation. Another great feature is that it's free. Whether you have a beginner or intermediate skill level, you'll find it easy to use this tool.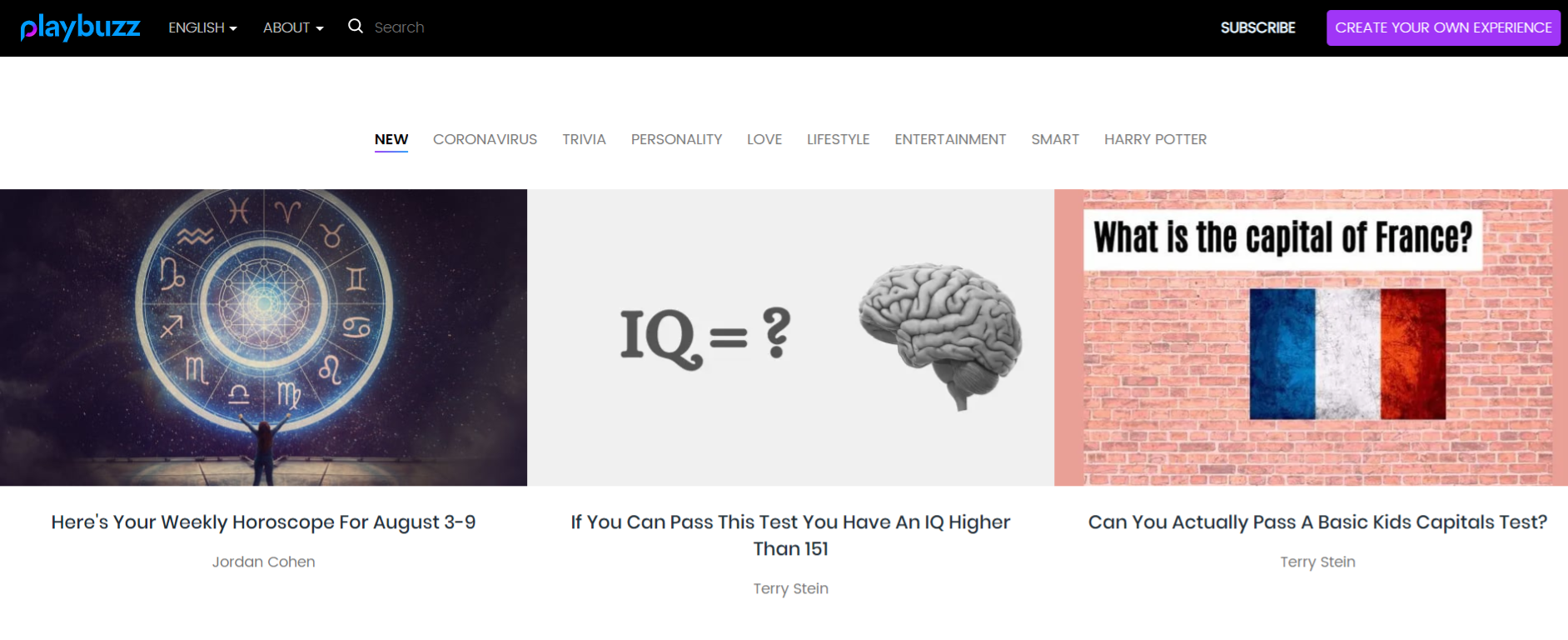 You can guess by the name of the tool that it allows creating pieces of content in some non-standard form. Everyone loves games. Using this platform, you can entertain your reader with an interesting quiz or story. Moreover, there are many social channels via which you can share the pieces of content you've created with the help of Playbuzz. By the way, the tool is free of charge and there is little time needed to create engaging content.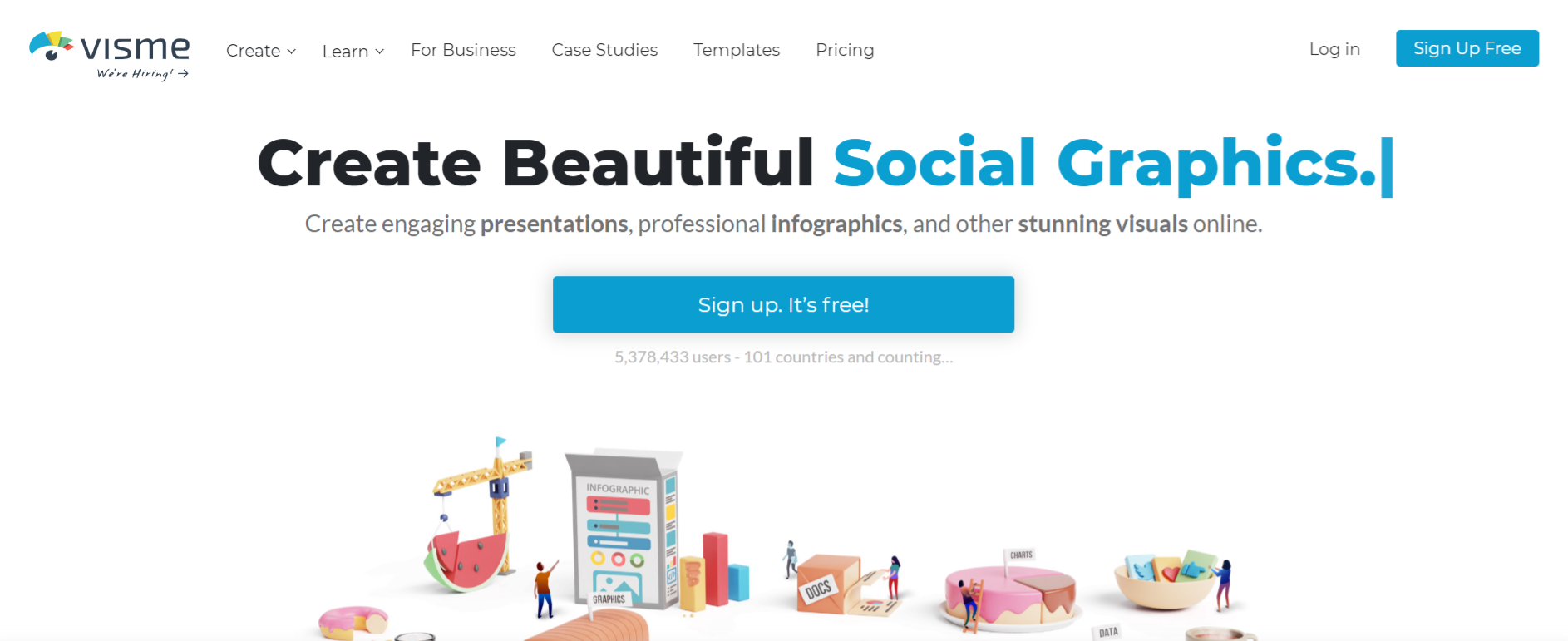 Tell an interesting story to your target audience and success is guaranteed. Visme is a great tool to achieve this goal. Just imagine how your reader will be glad to see moving graphics when scrolling down. Even a beginner can use this tool successfully thanks to a variety of nice templates. Experts will also find it useful as Visme can be used by business people for the creation of professional-level graphics that will attract more customers.

Haven't you mastered Photoshop yet? Not a problem! There is a more user-friendly tool that contains a lot of templates. No doubt your reader will be happy to discover them. The coolest thing about this tool is that each layout you'll find here has been pre-built for a certain platform. Are you writing posts for Instagram? Check the collection of the layouts for this social network and be sure to find some nice template. What makes Canva a wonderful choice for your content creation activity? One of its advantages is that it's free!
Read more: How to Embed Canva Designs into Your Documents?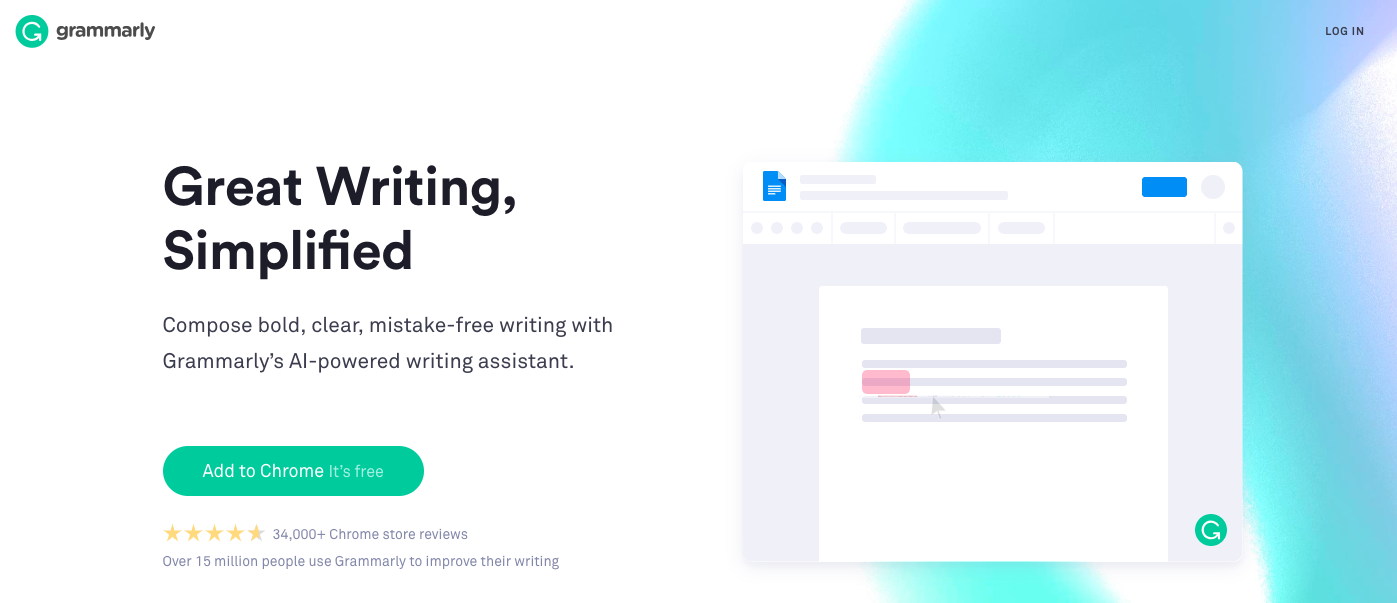 The success of your content depends on how understandable and correct it is. You should check any piece of writing with the help of Grammarly to ensure that there are no spelling and grammar mistakes. It would be a pity if minor mistakes will spoil the overall impression of your blog post. You may say that there are many other checkers online.
It's so but this one is rightly considered the best one. It has an advanced algorithm of grammar analysis. Only the best-qualified human editor can check your text better than this automated tool. But it's impossible to hire a top-rated editor to check each of the articles and posts.
Grammarly will come to the rescue whenever you need to ensure that the content is free from mistakes. The good news is that the tool makes suggestions on how to correct mistakes. It's a good way to improve your writing skills and create high-quality pieces of content to engage the reader.
Read more: 11 Grammarly Alternatives and Competitors You Must Know!

Have you never heard about Uberflip? Then, hurry up to download it. This tool will help you to enjoy content creation thanks to the tons of options available here. It's possible to say that it isn't just one tool. It's a collection of useful options for the management of your textual and visual pieces of content. Building content hubs has never been as easy as it's now. Use Uberflip and make sure by yourself.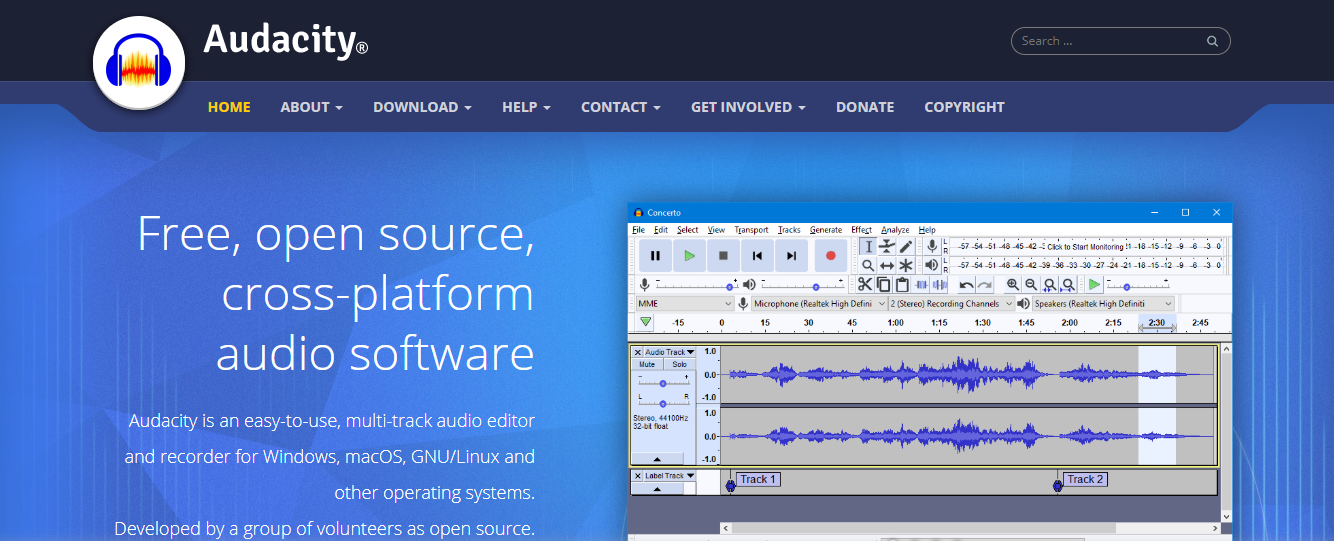 Are you learning to create a podcast or you're a professional? Audacity will meet your expectations, regardless of your skill level. It's a free platform for the creation and publishing of podcasts. You can record and edit audio files without any problems. Users from all over the world admit that it's a very friendly open source for everyone.

This tool is one of the most popular today as it has everything you may need for the webinar. Just choose the cost plan you can afford and get started. There are various packages with the options for beginners and those who have an advanced skill level.
The creation of good content is an art. All the listed tools will help to create content that will contain not just text but make your ideas visual. Create pieces of content that will be bright, understandable, and effective using the most popular software reviewed in this article and you'll succeed!
Further reads:
Top Chrome Extensions Every Digital Marketer Should Use
Editorial Calendar: What is it & How to Create a Solid One?
How to Create a Content Calendar?
11 Best Content Curation Tools For Marketers
Top 10 Content Collaboration Platforms
Related posts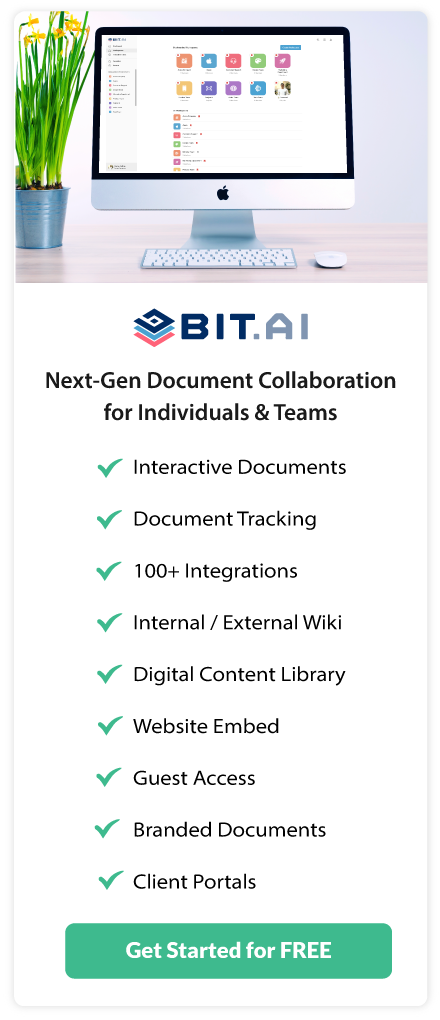 About Bit.ai
Bit.ai is the essential next-gen workplace and document collaboration platform. that helps teams share knowledge by connecting any type of digital content. With this intuitive, cloud-based solution, anyone can work visually and collaborate in real-time while creating internal notes, team projects, knowledge bases, client-facing content, and more.
The smartest online Google Docs and Word alternative, Bit.ai is used in over 100 countries by professionals everywhere, from IT teams creating internal documentation and knowledge bases, to sales and marketing teams sharing client materials and client portals.
👉👉Click Here to Check out Bit.ai.