Let's face it.
Self-introductions make all of us a little nervous and awkward.
Even if you're an outgoing business owner, describing yourself and what you do in a few sentences isn't easy.
You must have tumbled down the lane once or twice while giving your own introduction.
But, giving an introduction is a part of life and you certainly can't avoid it.
Well..maybe YOU can, but your company can't!
Yes, even your company needs an introduction!
In a world where people are damn worried about their 'about', how can you leave out companies from this zone?
If you have never written a company profile before, it can be a little confusing at first. You can't just make a lousy impression at first and think about coming up with something better next time.
You've to be clear and confident from the beginning and forget not to highlight the strength of your company.
Here in this blog, we will be covering all the ins and outs of a company profile.
If you want to give your company a brand new identity, leave an impression on your clients, and learn how to write a company profile, dive in!
What is a Company Profile? (Definition)
A company profile is defined as a professional introduction or summary of your business. The main objective of a company profile is to make people aware of your company, its activities, current reputation in the market, and the products or services it avails.

What should it include?
A company profile shouldn't only tell your audience about what you sell, but also tell them why they should use your product.
Also, an introduction is incomplete without a story!
Bring in the inspiring story of your company's formation, how it came into existence, and the entire journey up till now – all bound in a compelling tale. This is how you'll leave a mark on the one who's reading it.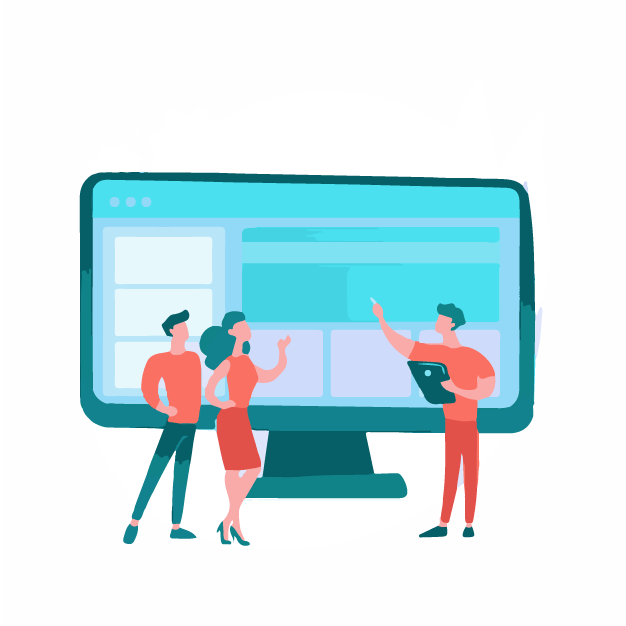 Let's suppose you are a digital marketing agency.
In the company profile, you will mention your expertise in graphic designing, web designing, web development, PPC, SEO, and many more. Topping it with awards and achievement is a fantastic move to write an amazing company profile.
How long is a company profile?
There is no thumb rule on the length of a company profile. It is entirely your call. You can keep it 3 pages long or over 20 pages, just make sure you include all the winning aspects in it.
With a perfect company profile, you can shine bright and win investors' hearts. So better not take it lightly!
Want to know more reasons why you should write a company profile?
Read right away…
Read more: How to Write an Impressive Business One Pager? (Template Included)
Why Creating a Company Profile is Important?
We have discussed the importance of creating a company profile below. Take a look at the following reasons:
1. All information in one place
Want to tell your audience about your company? Head on and write out the company profile.
This is the place where you can mention all the practical details that you want people to know about your company.
2. Tells you about the company
A company profile answers who you are and why you are here.
3. Makes you stand out
Steal a chance to shine bright among your competitors by writing an amazing company profile.
Invest some time and show why you are unique.
This will help you stand out from the competition!
4. Fetch investors
A company profile helps to reach investors by giving them a chance to know about how awesome your company is.
5. Sketches out the trajectory
If you have taken your company profile seriously then you can track your company's history and business growth through it.
Yes, people, a good company profile is an asset!
6. A document that highlights all your strengths
What is the first thing you want your investors to know about your company?
Strengths and achievements, obviously! All your strengths occupy a very crucial position in the company profile.
How to Create a Company Profile? (Steps and Format)
Writing a company profile is not an easy task!
Head on to the following steps you must adhere to while creating a company profile.
Step 1: Identify the Purpose
Before you start off with the writing part, decide the purpose.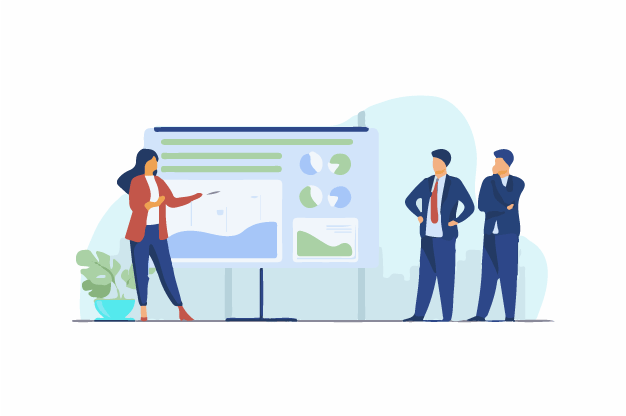 There are many variations when it comes to company profiles and each deals with a definite purpose. Think about why you are writing this company profile and then get ahead with fleshing it!
Step 2: What's your story?
This is the ME part of the document. Write about the company and how did it come into existence. This will include the date of establishment and other essential details.
Step 3: What are you here for?
There's one thing that you need to remember here – the people who are reading it won't get interested in this talk until you mention what you have in stock for them! Yes, so tell them about your services and products and attract them towards your products!
Step 4: Add Your Value Statement
Now the audience knows who you are and what you do.
What next? Tell them about your mission and vision. Through this, your readers will get an idea about how you'll turn all those words into reality. Write a believable and achievable mission and give your audience more reasons to choose you over your competitors.
Read more: Writing Vision Statement: Definition, Examples, and Best Practices!
Step 5: Make a Note of Chronology
Your company profile is not Christopher Nolan's movie!
Make sure you write everything from past to present. Do not digress when it comes to time!
Give a chronological account of the events that have taken place in the past and brush on present days records in a unidirectional format. Don't confuse your readers by messing with the time-flow.
Step 6: Put in Your Contact Details
Add credibility to your company profile by providing the contact details.
Include phone, email, website address, office location, etc.
Step 7: Who All Have You Worked With in the Past
Bring in the list of your top clients and earn the advantage here. Mention your top clients and give the readers more reasons to say 'YES' to you.
Step 8: Include Testimonials
Now you can relax your hands and bring in what others have said about working with you in the past.
Select the best testimonials from your top business clients. Share it with your audience and let them make a decision on the basis of that. This will definitely add value to your brand.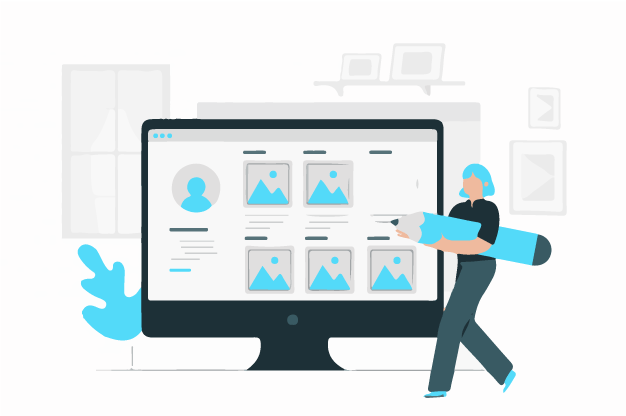 But don't fill out scores of pages here. At best, include three testimonials, and the work will be done!
Step 9: Add a Call to Action
Always conclude by saying: "To find out more about us, visit our website" or "For further information, contact ____". That'll make them visit your website, purchase your product, or find out more about you!
Step 10: Make Others Proofread It
Proofreading is an activity that must be carried out for professional documents. And the company profile is the most important document of your business!
Contact proofreaders, get them to work on your document, edit the mistakes, and give the final touch-up to your company profile before it reaches the hands of your clients.
BOOM! Your company profile is ready!
Wasn't that easy?
Read more: Value Proposition: What is it & How to Write it?
Bit.ai: The Ultimate Tool For Creating Company Profile
Don't know where to go to write your company profile?
With bit's intuitive and integrated tools, you can now create a stunning company profile!

Bit allows you to create, share, and manage your company profile documents with ease. Just focus on the content and let bit help you with the design and formatting of your company profile!
Do you know what's the best part?
Using bit, you can work with your team, clients, or partners regardless of where they are located and collaborate on your company profile.
Not only can you co-edit the document together in real-time, but you can also highlight text, @mention collaborators, and make comments.
Isn't that amazing?
That's not it! You can also embed 100+ file types and rich media in your document to make them interactive. All documents can be embedded on your website as a fully responsive page. No more messing with WordPress.
So, what are you waiting for? Start writing your company profile using bit!
Conclusion
There you go, folks!
Writing a company profile is not that tough after all.
Just find out the aims and ambitions of your company, gear up your ideas, open bit.ai, start writing and you're good to go!
Got any questions? Tweet to us @bit_docs and let us know!
GOOD LUCK!
Further reads:
Creative Brief: What is it and How to Write it?
Customer Profile: What is it & How to Create it?
Business Development Plan: What Is It And How To Create A Perfect One?
Market Targeting: What is it & How to do it Perfectly? (Steps Included)
Business Letters: Definition, Types, Format, and Tips!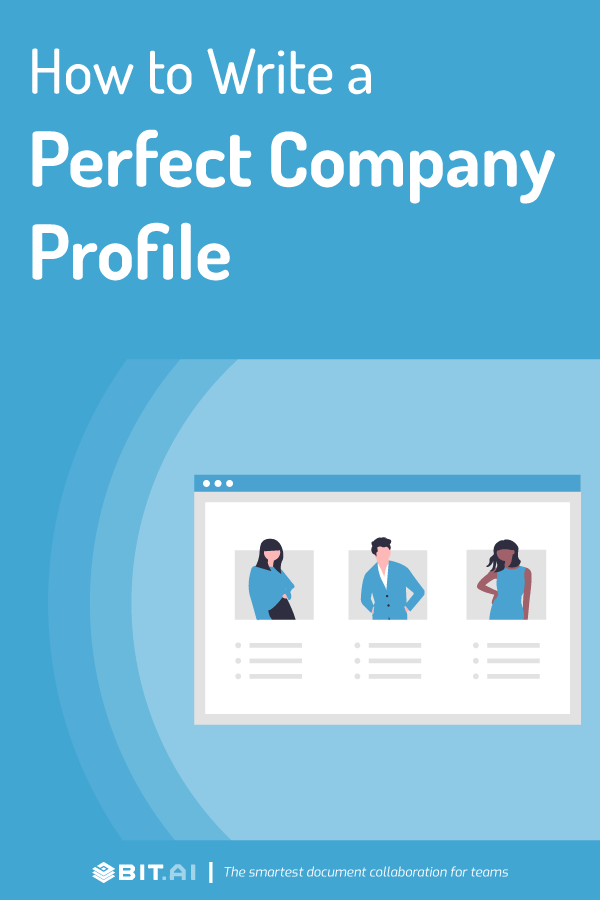 Related posts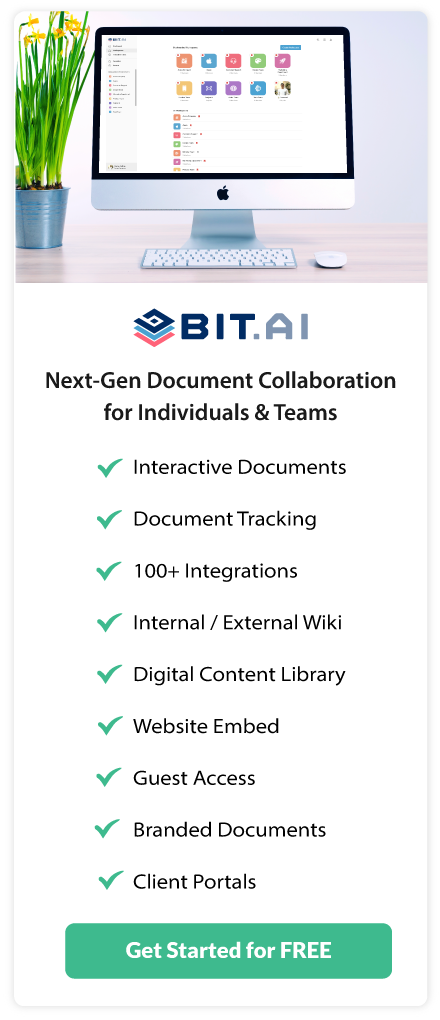 About Bit.ai
Bit.ai is the essential next-gen workplace and document collaboration platform. that helps teams share knowledge by connecting any type of digital content. With this intuitive, cloud-based solution, anyone can work visually and collaborate in real-time while creating internal notes, team projects, knowledge bases, client-facing content, and more.
The smartest online Google Docs and Word alternative, Bit.ai is used in over 100 countries by professionals everywhere, from IT teams creating internal documentation and knowledge bases, to sales and marketing teams sharing client materials and client portals.
👉👉Click Here to Check out Bit.ai.