Make your vision so clear that your fears become irrelevant.- Unknown
"Where do you see yourself in 5 years?" This is a common interview question asked by the interviewer to gauge the applicant's mindset and decide whether their goals align with that of the company.
While it's important to have a long-term plan in place for your professional life, it's equally important to have such a long-term vision planned for your business as well.
In order to know where your business is headed and more importantly, to ensure that it's on the right path, you need a vision statement.
A vision statement might sound mystical but it's far from it. It's a practical way of ensuring that you have a concrete plan in place for your business and know exactly where you want to take it in the future.
A crucial business document, a vision statement is often confused with a mission statement. While the mission statement describes the who, what, and why of your business and talks about it in the present, a vision statement is all about bold and ambitious future goals your company wants to achieve and be known for.
Since it's a critical document, a vision statement should involve the inputs of all major stakeholders or business partners and should be crafted with patience. But let's not get ahead of ourselves just yet. Let us first quickly understand what a vision statement really is and why is it important to write one. Read on…
What is a Vision Statement?
A vision statement is a business document outlining a future state of what a business wants to achieve over time. A vision statement gives purpose to the existence of your company and motivates the employees to work hard to realize that vision.
The vision statement guides the organization and helps in decision making. It acts as a roadmap to where the company intends to be in the near future. Essentially, a vision statement describes the reason for your company's existence and why it does what it does.
While vision statements are often made with utmost clarity, they aren't essentially set in stone. If you pivot and take a new business route (change business model, change the product/service you offer, acquire a company, etc), you can always go back and revise your vision statement to better suit your current trajectory.
However, it should not be tinkered with too much, which is why it's important to take your time while writing, editing, and finalizing the vision statement.
Read more: Company Profile: What is it & How to Write a Perfect one?
Why a Vision Statement is Important?
According to data, employees who find their company's vision meaningful have engagement levels of 68%, which is 18 points above average. Since more engaged employees are often more fruitful and productive, it's important to write a powerful vision statement that your employees can associate with.

1. A vision statement is your "why"
Before you even start your business, you must have a "why". Why do you want to start the business in the first place? What are you trying to achieve? What customer problem or problems does your business solves? Answers to such questions form the meat of your vision statement.
2. Acts as a guide
While some think vision statements are a waste of time, they are far from it.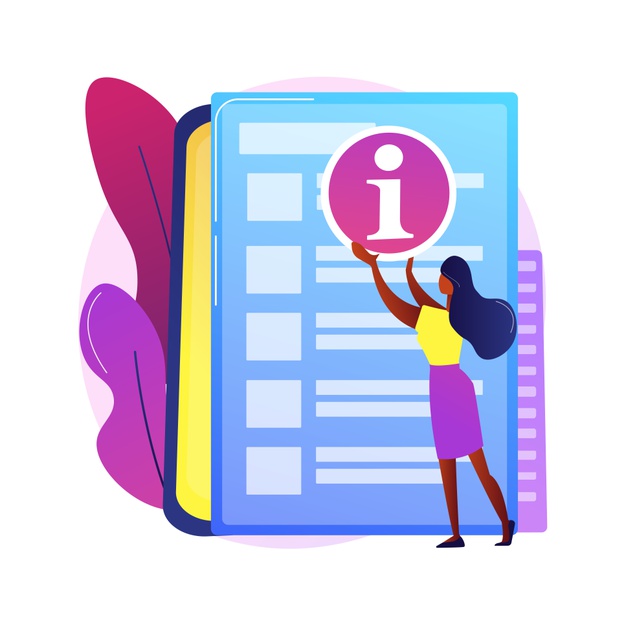 It's easier to get lost in the day-to-day of a business and not focus on where you are actually going. A vision statement acts as a guide, giving you directions to move forward and plan in the long-term.
3. Motivates employees
A good vision statement pumps up your employees and gives them a reason to work hard. Having a well-thought-out vision helps employees think they are part of something bigger than themselves and motivates them to give their 100% to achieve that vision.
Read more: Mission Statement: What is it & How to Write it? (With Examples)
How To Write A Vision Statement: Best Practices
There's no specific template to write a vision statement, nor it has any particular length. A vision statement can be as long or as short as you want it to be. However, it's advisable to keep it succinct. Here are a few things you should keep in mind while writing your vision statement:
Keep it short: The shorter your vision statement, the better. A vision statement should be easy to read and follow, so cut out all the fluff and keep the bare essentials.
Look at the future: A vision statement is set in the future, maybe 5/10 years from now, when your business will be able to achieve its master plan. Think long term.
Clarity is golden: Your vision statement should focus on one clear goal or objective. This is not the place to write random ideas you think are good. Be precise.
Keep it simple: Your vision statement should be understood by both internal stakeholders (employees, managers) and external stakeholders (clients, partners, customers). Keep it simple and avoid any or all technical jargon or buzzwords.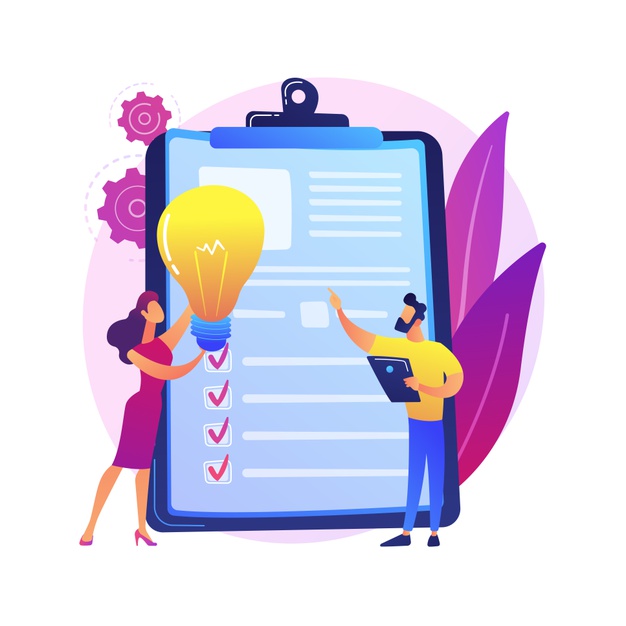 Make it Inspiring: The statement should resonate with your employees and managers and should inspire them to move forward & achieve the business goals.
Make it Challenging: A vision statement describes your most ambitious business objective. Don't sell yourself short and make it very achievable. You want a vision that's challenging enough to motivate your employees to work hard.
Make it Believable: If your employees don't buy into your vision, it's impossible to achieve your future goals. Make sure you convey the statement with clarity and optimism and ensure that employees are aligned with your vision.
Some Examples of Great Vision Statements
A vision statement is not a templated document that you can plug-and-play around with. These statements are carefully crafted to suit the vision of an organization and what they are trying to achieve through their work. Here are a few vision statements of some of the world's biggest companies:
Nike: "Bring inspiration and innovation to every athlete* in the world. (*If you have a body, you are an athlete.)"
Amazon: "To be Earth's most customer-centric company where customers can find and discover anything they might want to buy online."
IKEA: "Our vision is to create a better everyday life for many people."
McDonald's: "To be the best quick service restaurant experience. Being the best means providing outstanding quality, service, cleanliness, and value so that we make every customer in every restaurant smile."
Intel: "If it's smart and connected, it's best with Intel."
LinkedIn: "Create economic opportunity for every member of the global workforce."
Ben & Jerry's: "Making the best ice cream in the nicest possible way."
Patagonia: "Build the best product, cause no unnecessary harm, use business to inspire and implement solutions to the environmental crisis."
Oxfam: "A world without poverty."
Google: "To provide access to the world's information in one click."
Samsung: "Inspire the world, create the future."
Smithsonian: "By 2022, the Smithsonian will build on its unique strengths to engage and to inspire more people, where they are, with greater impact, while catalyzing critical conversation on issues affecting our nation and the world."
Prezi: "To reinvent how people share knowledge, tell stories, and inspire their audiences to act."
Warby Parker: "To offer designer eyewear at a revolutionary price, while leading the way for socially conscious businesses."
Caterpillar: "Our vision is a world in which all people's basic needs – such as shelter, clean water, sanitation, food, and reliable power – are fulfilled in an environmentally sustainable way, and a company that improves the quality of the environment and the communities where we live and work."
Over to you!
A vision statement stretches your imagination while acting as a guide for your company's direction. It not only defines your company values but also motivates employees to think bigger. Here's some parting advice for you to craft the perfect vision statement:
Don't be afraid to dream big
Use the present tense but project into the future.
Write with clarity and make sure there's no ambiguity
Make it inspiring and motivating
Make sure it aligns with your company values and goals.
Communicate the vision effectively for a greater buy-in
Avoid technical jargon or business buzzwords.
We hope that this blog post helped you learn a lot about vision statements and gave you enough advice on how to write one perfectly. If you need any more help, don't shy away from tweeting us @bit_docs. Good luck!
Before you go…
Since a vision statement is an important document, it makes sense to involve senior managers or employees in the process and take their feedback and input. This is why we recommend using a document collaboration platform like Bit to write your vision statements and other workplace documents.
A modern-day document editor, Bit allows you to create, edit, share, store, and track all your work documents in one place. You can simply create a workspace, add your co-workers, and start collaborating with your team in real-time, with no back and forth emails!
Try it out, it's FREE!
Further reads: 
Business Continuity Plan: What, Why & How to Create it?
Problem Statement: What is it & How to Write it?
Positioning Statement: Definition, Elements & Examples!
Purpose Statement: What is it & How to Write it?
How to Write a Statement of Work?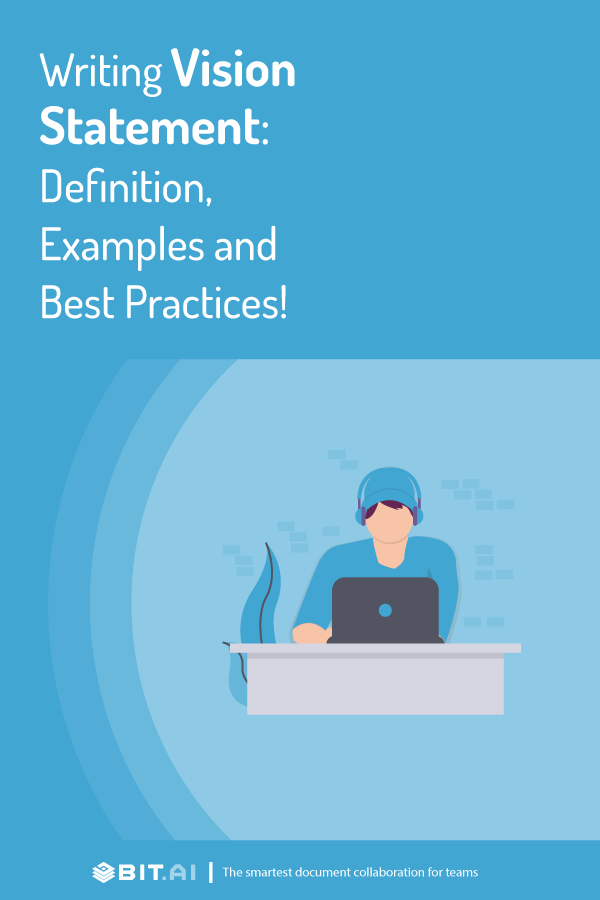 Related posts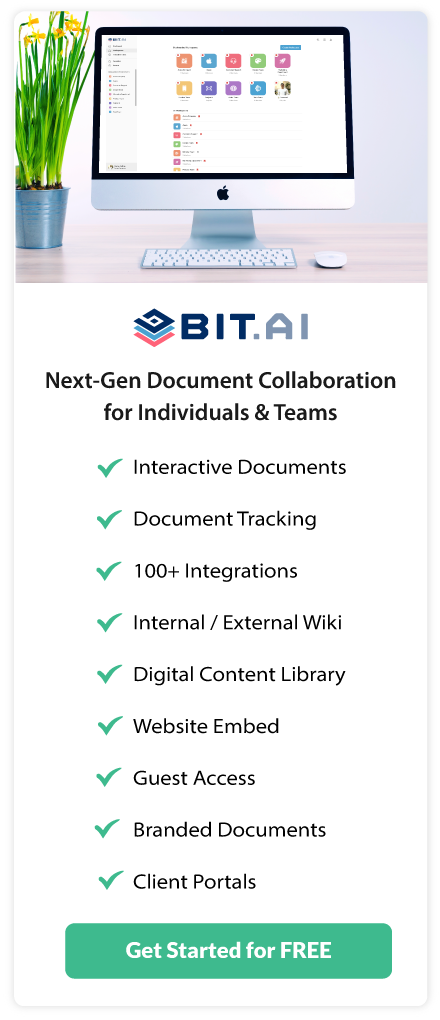 About Bit.ai
Bit.ai is the essential next-gen workplace and document collaboration platform. that helps teams share knowledge by connecting any type of digital content. With this intuitive, cloud-based solution, anyone can work visually and collaborate in real-time while creating internal notes, team projects, knowledge bases, client-facing content, and more.
The smartest online Google Docs and Word alternative, Bit.ai is used in over 100 countries by professionals everywhere, from IT teams creating internal documentation and knowledge bases, to sales and marketing teams sharing client materials and client portals.
👉👉Click Here to Check out Bit.ai.