Every entrepreneur wants to see her business succeed and grow. While a ton of factors are at play when a business is growing, they all have something in common- a strategy. Without having a clearly defined strategy in place, your business goals are unlikely to be fulfilled.
Expecting business growth without a strategy in place is like traveling in a car without gas and wondering why you aren't going anywhere! A strategy is of utmost value when you are launching a new product or breaking into a new market.
One such strategy is a go-to-market strategy or GTM. There are a lot of challenges when you are entering a new market or simply launching a new product or service.
Entering a new territory can seem daunting to the best of us, which is why businesses often rely on a go-to-market strategy to help them guide through this journey and come out strong at the end. But what is a go-to-market strategy and why do you even need one? Read on to find out…
What is a Go-To-Market Strategy?
A go-to-market strategy is essentially an action plan that blueprints how a business will launch a product in a new market, reach target customers, and achieve a competitive advantage. Companies can use a go-to-market strategy for a variety of reasons:
Launching new products or services in a market
Introducing an existing product to a new market
Relaunching the company or brand with a new outlook
The go-to-market strategy helps a business define its target audience, map out its customers, and create a distribution and customer retention plan.
What's the Purpose of a Go-To-Market Strategy?
Without planning, it's impossible to know if you're catering to the wrong audience, whether the market has immense competition, or you are either too early or too late to the market. The purpose of a go-to-market strategy is to help you answer all these questions so you're able to put your best foot forward.
A study by CoSchedule found that marketers with a documented plan or strategy are 313% more likely to report success in their marketing campaigns than those who don't have a clear plan. Moreover, marketers who proactively plan projects are 356% more likely to report success.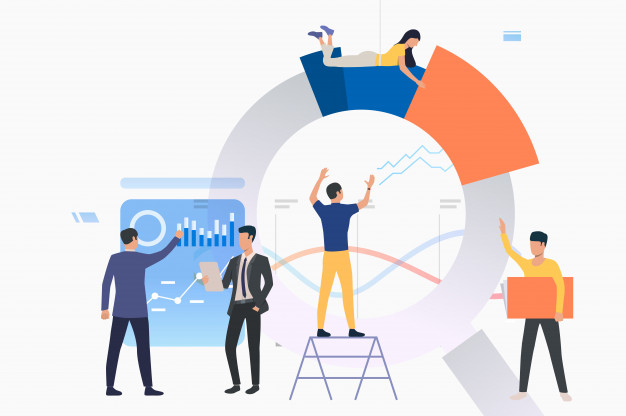 Without the right strategy in place to guide you, launching a product and navigating a new market is practically impossible. The go-to-market strategy acts as a roadmap to guide your team towards success.
There are many benefits of preparing a go-to-market strategy. Some of these benefits include:
A clearly defined direction for all stakeholders.
Improved chances of success.
Generate awareness for a specific product or service.
Lower risk of product failure and the costs associated with it.
Better ability to reach and cater to target audiences.
Improved knowledge of the competitive landscape.
Increasing market share by entering new markets and getting more customers.
Before starting out with your go-to-market strategy, one needs to do extensive research on the following key components.
Read more: What is a Marketing Plan and How to Create One for Your Business?

Key Components of a Go-To-Market Strategy
A go-to-market strategy usually includes five key elements:
Product-market fit
Target audience
Distribution model
Brand positioning
Competitive landscape
1. Product-market fit
A recent analysis of over 100 startups who shut down last year found that 42% didn't solve a valid customer problem. It seems obvious that you should solve a customer problem via your product or service but it's not always the case.
Not conducting enough market research could result in bringing a product to the market that has no need, no application, or already has a ton of similar alternatives. When starting with your go-to-market strategy, spend a significant amount of time understanding the "why" behind the product.
How do you know your target audience actually wants this product? What research have you conducted for the same? Have you validated your idea with real customers?
2. Target audience 
"There is only one boss. The customer―and he can fire everybody in the company from the chairman on down, simply by spending his money somewhere else."- Sam Walton
The next step is figuring out what your target market is and who are your target audiences. Who is the most suitable buyer for your product? What are their wants and needs? Do they have the purchasing power to buy your product?
Defining your target market and ideal customer plays a key role in your go-to-market strategy. Without a target audience in mind, you are shooting with your eyes closed and hoping it hits the target.
The entire premise of your go-to-market strategy revolves around the customer. From basic demographic information like age, sex, annual income, etc. to a more in-depth knowledge of their wants and needs, customer profiling, and segmentation is crucial.
3. Distribution model
Once you got the target customer nailed down, the next step is to figure out the distribution strategy. Are you selling a physical product or a digital product? How and where can customers buy your product? Do you sell exclusively on your e-commerce website or have tie-ups with brick and mortar stores?
All of these are important questions that need to be answered before launching your product. Note that every distribution strategy, be it e-commerce, brick, and mortar, or social media varies a lot. Take your time understanding the buying behavior of audiences who prefer such distribution models and craft your strategy accordingly.
4. Brand positioning and messaging 
Brand or product positioning helps you explain how your product or service is different, its USP (unique selling proposition), and how its better than your rival product. The role of positioning is to establish your position in the marketplace and define how it's going to be perceived by the audience.
It's positioning that determines the price of the product, what features to highlight, and what marketing messages the team should create to stand out of the competition. Once you have established your position in the marketplace, the next step is to determine exactly what to say to your audience to get excited about the product.
The messaging should be clear and concise, answering all public questions regarding its viability and persuading the audience to buy. The message should make the product stand out by describing its unique value proposition that no other product on the market provides, simultaneously justifying its price point.
5. Competitive landscape
A study found that about 74 percent of marketers agreed that competitive analysis is "important or very important." However, nearly 6 out of 10 admitted they weren't good at it! Without knowing your opponents, how are you going to formalize a strategy to beat them?
Businesses need to conduct a detailed competitive analysis regarding who their competitors are, what are their price points, and how your product is better than the competitors. Moreover, details about their marketing strategy, distribution tactics, marketing messages, and more help you get inside the brain of your competitor and hence formulate a better strategy.
How to Create an Awesome Go-To-Market Strategy?
Now that you have gathered all the vital information about your product, the market, and the competitors, it's time to put that information to good use and prepare a go-to-market strategy. Note that this document is supposed to be dynamic and flexible to incorporate any new information as you launch your product.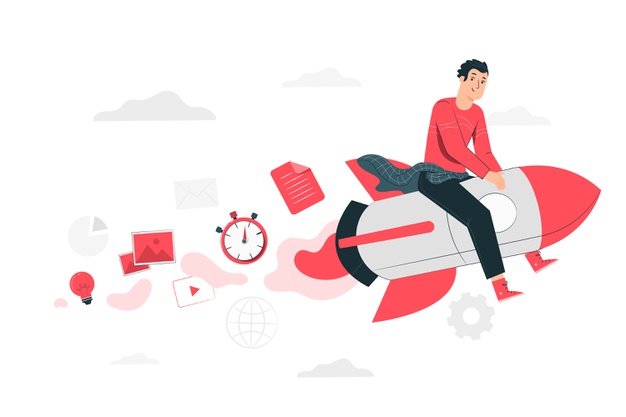 It's not to be an end-all-be-all static guide. It's a living document that should be tailored on a constant basis based on the results you are getting from your strategies or any new marketing trend you have discovered after launching the product.
An effective go to market strategy must include the following key elements:
Identifying buyer personas.
Creating a value matrix.
Defining the marketing strategy.
Understanding the buyer's journey.
Selecting a sales strategy.
Syncing with support.
Understanding where the product sits in the overall roadmap.
Defining success metrics.
Determining the ongoing budget and resource needs.
1. Identifying buyer personas
It all begins with the customer. Identify the buyer personas, i.e. the semi-fictional representation of your ideal customer based on data, as well as the target market. Identifying the market and prospect will allow you to build tactics to reach those audiences and develop a long-term vision of your product. Get a sense of what are the goals and aspirations of your target customer, their pain points, buying habits, motivations, etc.
2. Create a value matrix
The next step is to create a value matrix. A value matrix is nothing but your business positioning in the market in terms of the value it provides to the end-user. It highlights the market position of your business relative to others and communicates the purpose for the product to all stakeholders, including the customer. Different buyer's personas can have different value matrix and marketing messages to address each customer segment's pain points.
3. Following the buyer's journey
The exact steps a buyer takes from understanding he has a problem and all the way to finding a solution is called a buyer's journey. Every buyer's journey has these three key stages:
Awareness stage: Top of the funnel stage in which the buyer realizes he/she has a problem and researches solutions either on the internet or from peers.
Consideration stage: Middle of the funnel stage in which the buyer shortlists his top solutions after conducting the research.
Decision stage: Bottom of the funnel stage where the buyer reaches out to the sales team of different products and makes his final decision.
The key is to identify the different stages of the buyer's journey from both perspectives- the customer's as well the business. Different content and strategies work at different stages of the buyer's journey. Hence, it's imperative to understand which stage the buyer is currently in to improve your chances of conversion.
4. Determine your marketing strategy
To accomplish the strategic objectives explained above, you need a fool-proof marketing strategy to reach out to prospects and convert them into paying customers. Creating brand awareness is at the core of your marketing strategy and should start with determining what marketing and advertising tactics will be suitable for your target audience. Key elements of your marketing strategy include:
Positioning and messaging
Branding
Lead generation
Content generation
Media distribution
Asset management
Tracking results
Read more: Market Requirements Document (MRD): What, Why, and How?
5. Determine your sales strategy
If your product requires a ton of involvement of salespeople to sell, it's important that you provide the required training and resources to them. Data suggests that over 71% of salespeople say they lack the necessary knowledge to sell better and increase their close rates. Providing them access to all sales enablement assets is crucial to ensure sales success.
Make sure your marketing and sales teams are aligned to share resources and work together to close more deals. Since over 80% of marketing, content is rarely or never used by sales, this sales and marketing misalignment costs businesses $1 trillion each year in decreased sales productivity and wasted marketing efforts. It's essential that the assets created by the marketing team are made available to the sales team for the correct utilization of resources.
6. Don't forget customer support
With 7 out of 10 U.S. customers stating that they would spend more to guarantee a great consumer experience, training your support team is as important as the rest of the elements of a go-to-market strategy.
Make sure that the support team is equipped with all the training and resources, as well as our well-versed with modern-day CRM tools (customer relationship management).
You need to also come up with a retention strategy in case a customer encounters a bad experience and ensures the company doesn't lose that customer to a competitor. Apart from training the support staff, it's important to create support material and how-to pages to help customers help themselves.
7. Identify success metrics
Once you have executed your strategy, it's time to see if its actually working as intended. Every business must identify KPIs (Key Performance Indicators) to define how it will measure success and failure.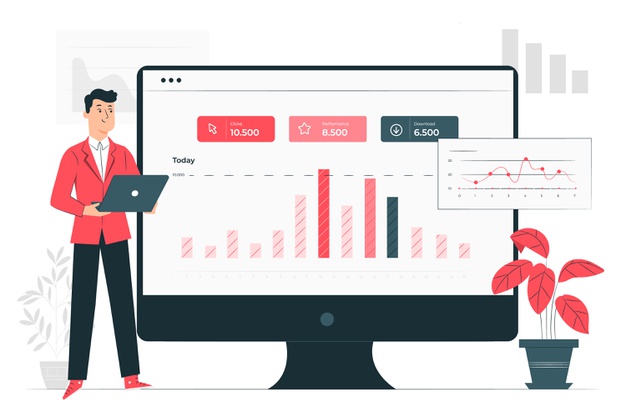 Such metrics also allow you to measure progress and celebrate milestones to keep the team focussed and enthusiastic. Remember that tracking strategies are as important as creating them.
8. Keep an eye on the budget
Once you have successfully launched your product in a new market, it's necessary to determine the budget and resources needed to keep the product afloat in the market. This includes future marketing spend, customer support, maintenance expenditure, etc.
Basically, the budget should include all product-related expenses for the upcoming quarter or even the year. The goal is not only to launch a product in a new market but to keep it there.
Read more: Business Verticals: Definition, Benefits & Examples!
Create Your Go-To-Market Strategy the Right Way with Bit.ai
Now that you know everything there is to know about a go-to-market strategy, you must be itching to start creating one right away. But what good is knowledge if you don't have the right tools to deploy that knowledge effectively.
This is why we would like to introduce you to Bit, the smartest document collaboration tool to create go-to-market strategy documents and other digital workplace documents!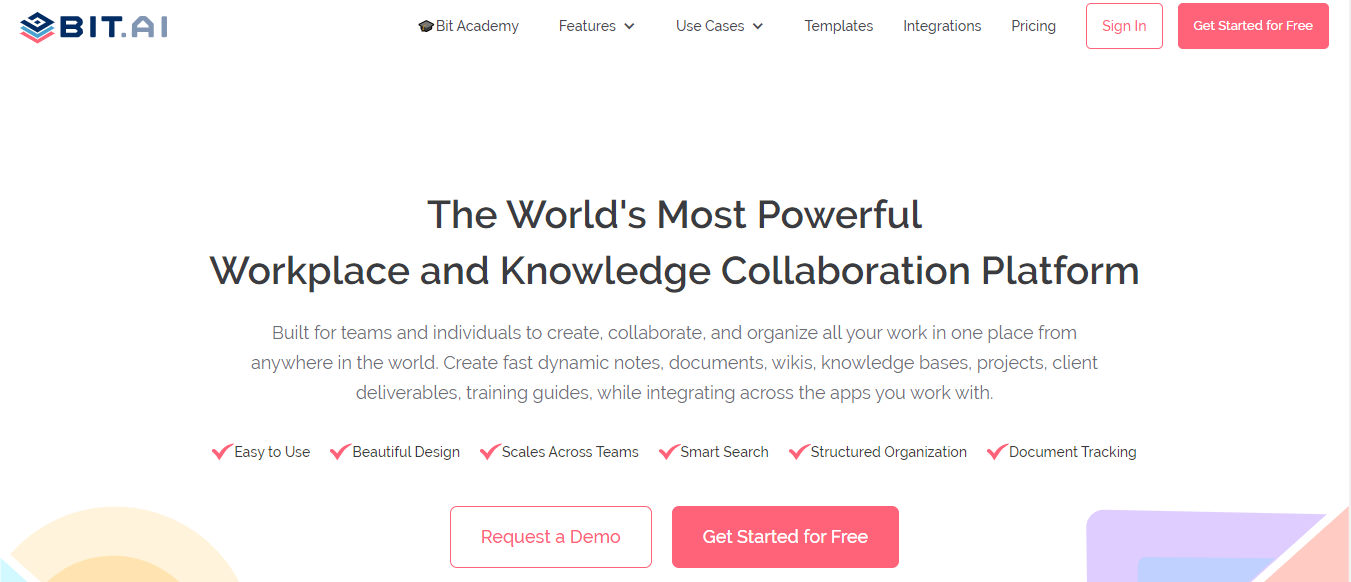 Bit is a modern-day workplace collaboration tool that empowers marketing teams to have one place they can work while collaborating together. Marketers can create, customize, and collaborate on daily work like share social media content, blog posts, ebooks, whitepapers, blog posts, sales playbooks, presentations, email templates, and other internal as well as client-facing material.
Whether your marketing team is working on internal projects or sharing information with influencers, customers, and prospects externally, they can easily add videos, PDFs, Slideshare decks, spreadsheets, and more directly into a Bit document. It's a smart way to add context to the knowledge you are sharing.
Simple, Clean UI: Bit has a minimal design aesthetic to it, allowing a newbie marketer to quickly get on board with the platform. Even though the platform is feature-rich, it does a great job as to not overwhelm a new user and provides a systematic approach to work.
Organization of information:  Information is often scattered in cloud storage apps, emails, Slack channels, and more. Bit brings all your information in one place by allowing you to organize information in workspaces and folders. From documents to media files, Bit makes organizing data easier than ever.
Brand consistency: Focus on the content and let Bit help you with the design and formatting. Bit documents are completely responsive and look great on all devices. With amazing templates and themes, Bit docs provide you with the type of brand and design consistency that is unheard of in the documentation industry.
Smart search: Bit has very robust search functionality that allows anyone to search and find their documents swiftly. You can search workspaces, folders, document titles, and the content inside of documents with Bit's rich-text search. On the other hand, Bit's content library helps teams save and categorizes digital content you use frequently inside documents, making it easy to find and reuse any digital asset.
Media Integrations: Companies use an average of 34 SaaS apps! It's no wonder why most of our time is spent hopping from one app to the next, looking for information. This is why Bit.ai integrates with over 100+ popular applications (YouTube, Typeform, LucidChart, Spotify, Google Drive, etc.) to help teams weave information in their documents beyond just text and images.
Sharing: Bit documents can be shared in three different states:
Live state: A live state meaning that all changes that you make to a document will update in real-time. If you are sharing your documents with clients, partners, or customers they will always get your most up-to-date changes.
Embeds: You can embed Bit documents on any website or blog. Bit docs are fully responsive and render perfectly on your website.
Tracking: You can track your documents and gather real-time insights to understand how users interact with your content. See how much time users spend viewing documents, scroll ratio, user information, and more.
Tons of other features: Bit has a plethora of amazing features like document tracking, cloud-upload, document locking, document expiration, and much more, making it a well-rounded documentation tool.
Bit provides a common workplace for marketers to collaborate, document, share their knowledge, brainstorm ideas, store digital assets, and innovate together. The best part is that this knowledge is safely secured in your workspaces and can be shared (or kept private) with anyone in your organization or the public!
Over to You!
Launching a new product or entering a new market can seem daunting but it doesn't have to be. Once you are prepared with a solid go-to-market strategy, there is nothing that can stop you from achieving success! Even though creating such documents can be a bit time-consuming upfront, they are definitely going to save you a ton of time and headaches in the future!
So, what do you think about creating a go-to-market strategy? What are the key things you include in such documents? Do let us know by tweeting us @bit_docs
Further reads: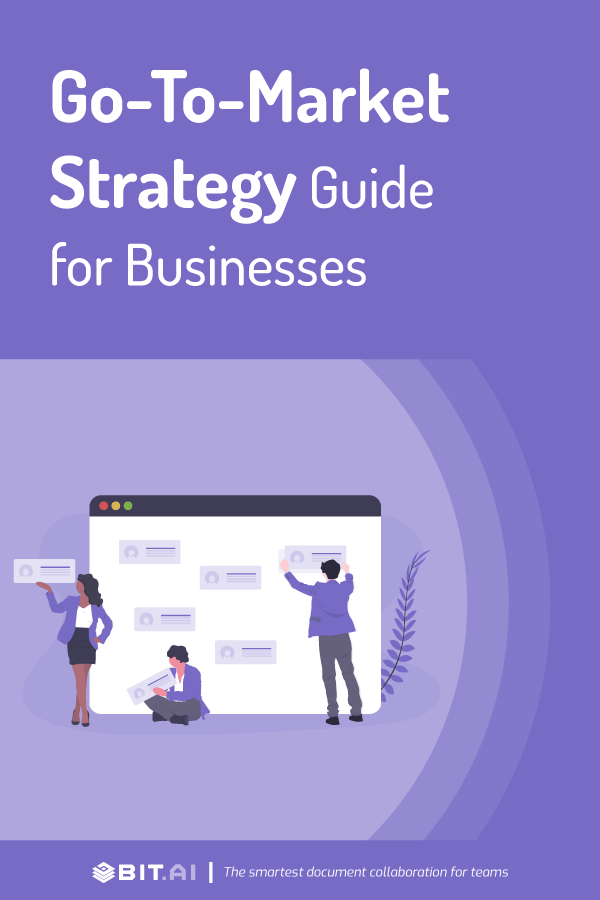 Related posts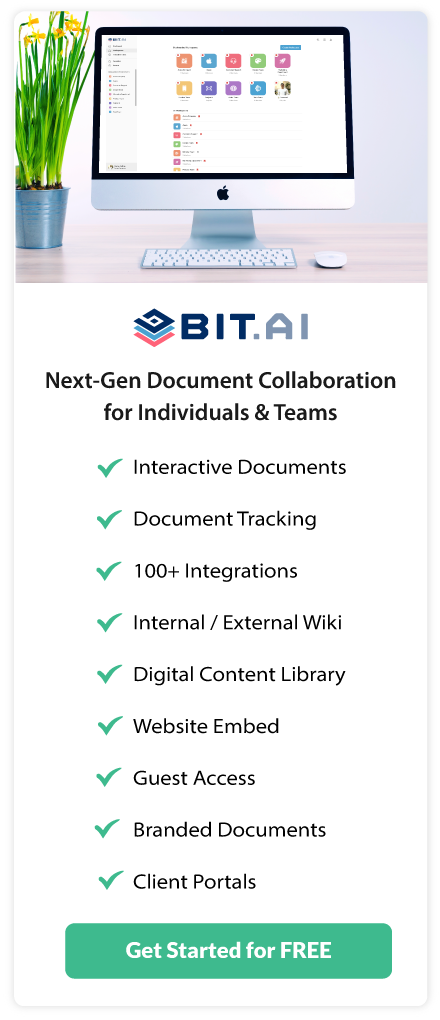 About Bit.ai
Bit.ai is the essential next-gen workplace and document collaboration platform. that helps teams share knowledge by connecting any type of digital content. With this intuitive, cloud-based solution, anyone can work visually and collaborate in real-time while creating internal notes, team projects, knowledge bases, client-facing content, and more.
The smartest online Google Docs and Word alternative, Bit.ai is used in over 100 countries by professionals everywhere, from IT teams creating internal documentation and knowledge bases, to sales and marketing teams sharing client materials and client portals.
👉👉Click Here to Check out Bit.ai.