Looking for steps on how to write a perfect leave of absence letter without disappointing your boss? No worries, you are at the right place! Read on…
Shuffling and juggling between your personal life and professional life can be quite a daunting task.
Sometimes, it just so happens that one takes up your entire attention and the other has to suffer.
The only difference is, whenever your personal life requires more attention, it's more than just your work that has to suffer.
Organizations are highly interdependent bodies. They are like a perfectly oiled machine with all its screws, nuts, and major body parts. Whenever one breaks down, the machine doesn't function as properly anymore.
Similarly, whenever the work of one employee suffers, it impacts the organization at large.
No, this is not a guilt trip! It's perfectly alright to set your work aside sometimes and take care of things on the personal front, but that also needs to happen systematically.
Did you know? It costs an organization roughly about $3,600/year for each hourly worker and $2,650/year for each salaried employee whenever they take an unscheduled leave (source).
If you add that up, that's a lot of money lost!
Can this be avoided?
Yes, of course! The easiest solution to save your organization from facing the brunt of your absence from work is to COMMUNICATE!
What do we mean by that?
It simply means that when your workplace has an idea of when you're about to take a leave of absence, they can schedule it and plan for alternative arrangements, so that workplace productivity doesn't suffer.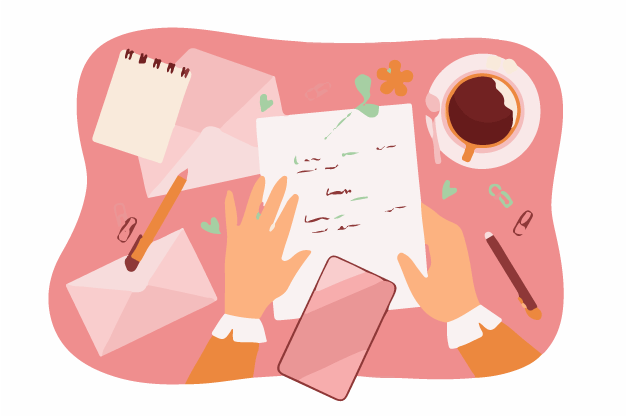 Hence, it's a win-win situation both for your employer and you!

Now, before we get into the step-by-step process of how to write a leave of absence letter, let's have a brief look over what leave of absence is in the very first place! Read on!
What is a Leave of Absence? (Definition)
In technical terms, a leave of absence is the time granted away from work, which is generally requested by an employee to take care of things happening in their life. These things could include sickness, familial issues, childbirth, marriages and ceremonies, and also, vacations, etc.
A leave of absence could be paid or unpaid. Paid leave of absence generally covers sick leaves, paid vacations, paid holidays, and paid time off's. On the other hand, when an employee's time off from work is not covered by their benefits at work, they are known as an unpaid leave of absence.
Unpaid leave does not provide workers with compensation during their time off but it guarantees the continuity of employment, which can be significant, particularly concerning some employer-paid benefits, such as accrued vacation time or health insurance coverage.
A leave of absence essentially becomes an authorized manner of being away from work so that your workplace can plan its resources ahead of time and ensure that work doesn't suffer.
Now that we've covered the basic idea of what leave of absence is and why it's a good idea to write one, let's finally take a look at the steps involved in the process of writing a leave of absence letter.
Read more: Internship Cover Letter: How to Write a Perfect one?
How to Write a Leave of Absence letter? (Steps & Format)
Although the format for writing a leave of absence letter differs from one person to another, here are some foolproof steps that'll help you write the perfect leave of absence letter. Let's dive in!
Step 1. Mention Your Name and Sender's Address
Start your letter by mentioning your name, designation within the organization, and your address. This step becomes important for documentation purposes when HR has to go through the number of days that you've been on leave.
All this documentation comes to use when HR is deciding upon your rewards and remuneration.
Step 2. Write the Date
Write the date on which you're writing and sending in your letter. You could write the date in any of the following ways:
28/12/2020
28th December 2020
December 28, 2020
Read more: How to Write an Unavoidable Job Offer Letter?
Step 3. Mention the Name of Your Supervisor, Title, and Address
Once you've written the date, the next step is to address the letter to your supervisor/boss or reporting manager, as they are the people who have to approve your leave.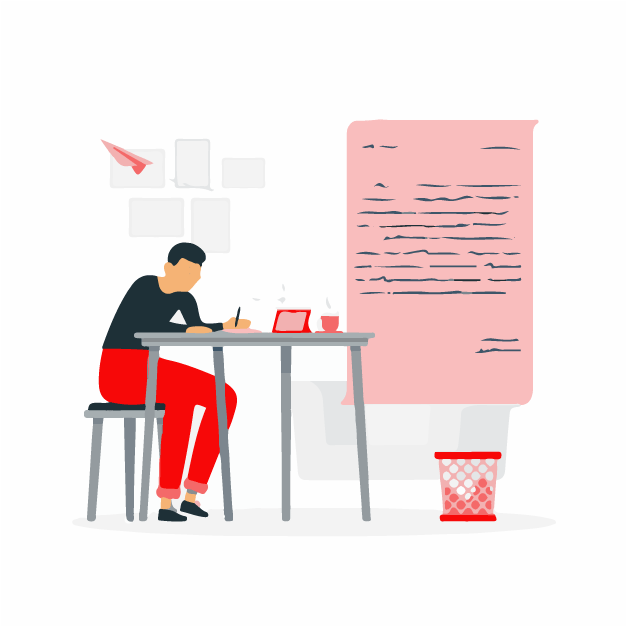 Also, mention their title and address, as these are mandatory to write in formal documents.
It should be written in the following way:
Step 4. Write the Salutation
Since you're addressing the letter to your supervisor/boss, address them with the following salutation:
Dear Mr/Mrs/Ms [last name]
Respected Mr/Mrs/Ms [last name]
Address your supervisor using their last name, unless and until your rapport with them is good enough to be on a first-name basis.
Step 5. Include the Subject of the Letter
The subject of the letter is supposed to specify the purpose with which you are writing the letter. In this case, since you are writing a letter asking for a leave, your subject would look something like this – "Request for Leave of Absence".
Step 6. Write the Main Body
Onto the most important part of the letter, the main body should ideally consist of 4 paragraphs, which are mentioned as follows.:
In the first paragraph, you need to describe the reason for taking a leave of absence. Make sure that you write about your reason in sufficient detail. You don't really have to go all out in writing and justifying your reason. Just keep it crisp and concise!
In the second paragraph, mention the number of days that you're planning to take a leave, and also mention the dates. This gives your organization an exact idea of what dates you'll not be available so that they can make alternate arrangements.
In the next paragraph, talk about what the plan of action would be like in your absence. Have you already detailed your team about how the work is supposed to be done? Is someone else willing to cover up for you? Will you be available to answer any queries via email/call? The answers to these questions would comprise your plan of action.
Finally, in the last paragraph, you thank the supervisor/boss for considering your request. This is a simple, polite, and courteous way of ending the letter.
Step 7. Include Your Signature
Lastly, you close the letter by adding any of the following closing phrases:
Sincerely
Yours Truly
Warm Regards
Best Regards
You can choose a different closing phrase too, as long as it remains courteous and formal.
Now that you've jotted down all the steps of writing the perfect leave of absence letter, ask yourself…
Do you have the perfect tool to write the letter?
Not sure what we mean by the 'perfect tool'?
Scroll ahead!
Read more: Letter of Resignation: Definition, Examples and Format!
Bit.ai: The Ultimate Tool for Writing Leave of Absence letter
We believe that writing a letter should be one of the most effortless tasks when you're a working professional. By that, we don't mean that you should know the steps to write letters, but we simply mean that whatever platform you choose to work on, should make writing an effortless experience for you.
We make that possible for you!
Gone are the days of writing time-consuming letters where you first have to write all the content, and then sit and make sure that you've got the formatting right! That's just too tedious, cumbersome, and impractical, especially when you're a working professional with so much on your plate!
So, what is bit.ai?

bit.ai is the world's most powerful document collaboration tool and platform. It is built for teams and individuals to create, collaborate, and organize all your knowledge in one place from anywhere in the world.
Bit allows real-time collaboration on your documents. You can invite colleagues, partners, & clients to join you to collaborate & work together in real-time. You can also edit & add comments as you create letters, letters, products, plans, proposals, and more.
The primary benefit of writing letters and applications on bit.ai is the fact that it provides you with automatic formatting of documents. That's right! Bit uses smart systems that automatically format your applications without having you to do anything at all.
What's more? Bit also has a very sleek and elegant look in its documents, which can make your letter look 10 times more eye-catching and easy-on-the-eye!
All that you need to do is simply add the content and Bit does the rest for you!
Seems like a piece of cake, right? It is!
Here are some of the other main benefits of using Bit:
Collaborate in real-time
Interlink your letters, applications, and other documents
Create fully responsive documents
Create leave of absence applications and other letters only visible to yourself or your colleagues
Track engagement on your letters and applications, etc.
Before you go, there are some extremely important tips for you to know about writing leave of absence letters. Have a look!
Check out bit.ai templates here: 
Tips for Writing Leave of Absence letters
Here are some tips that'll come in handy whenever you sit to write a leave of absence letter…
1. Do give prior notice
We might be stating the obvious, but what we mean is that you should give as much prior notice as possible to your employers so that they can arrange for your work role and also deal with your supervisor's requirements.
2. Remember your rights
There are various laws and regulations in workplaces that entitle you for leaves.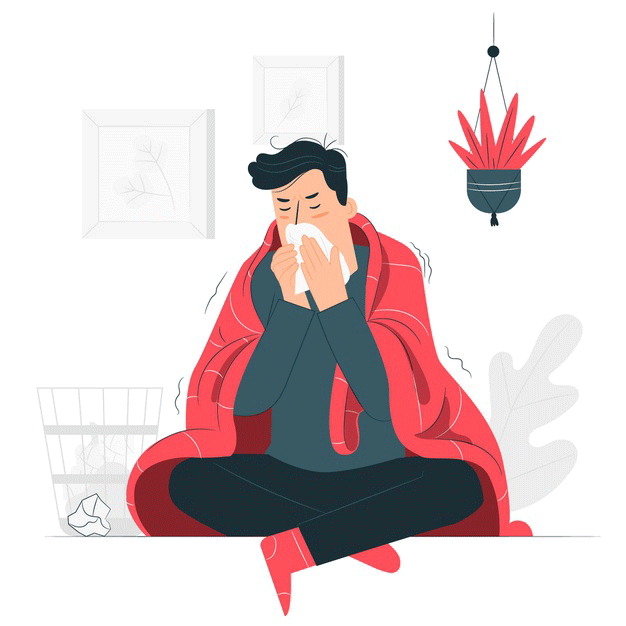 Make sure you're aware of your rights as an employee and know whether or not you're covered before you request leave.
3. Speak to your direct supervisor first
This is one of the most important tips that we have to give out to you — ALWAYS speak to your direct supervisor first before you write a letter requesting leave. The purpose of a letter is to formally request leave and for documentation.
However, it is essential to have an informal conversation with your supervisor first to know whether or not it's okay to take leaves on the dates that you are planning. When you do that, it's much more likely that your leave request is going to get approved!
Conclusion
Well, there you have it, folks!
The complete step-by-step process of how to write a leave of absence letter using the perfect tool that will make your job so much easier!
All that you need to do is create an account on bit.ai today and the rest of the hard work is ours to do!
Still have any questions or queries on how to write a leave of absence letter?
Let us know by tweeting to us at @bit_docs and we'd be happy to help you out!
Further reads:
Two Weeks' Notice Letter: How to Write it?
Confirmation Letter: Definition, Importance, and Format!
Complaint Letter: What is it & How to Create it? (With Examples)
Employment Verification Letter: Definition, Steps, and Format!
Invitation Letter: What is it & How to Write!
Letter of Authorization: What is it & How to Write it?
How To Write A Letter Of Recommendation?
How To Write An Awesome Cover Letter To Woo Your Recruiters!
How To Make An Employment Contract?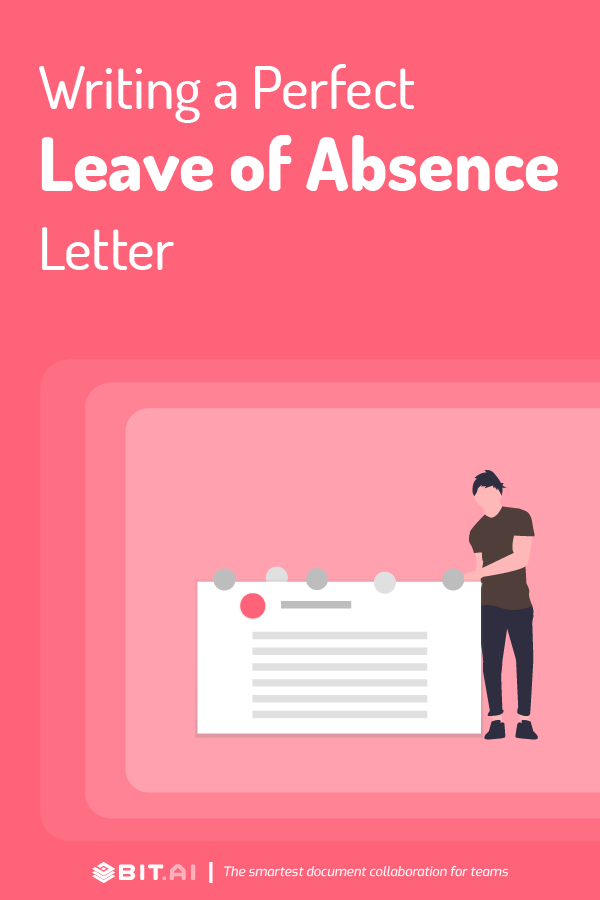 Related posts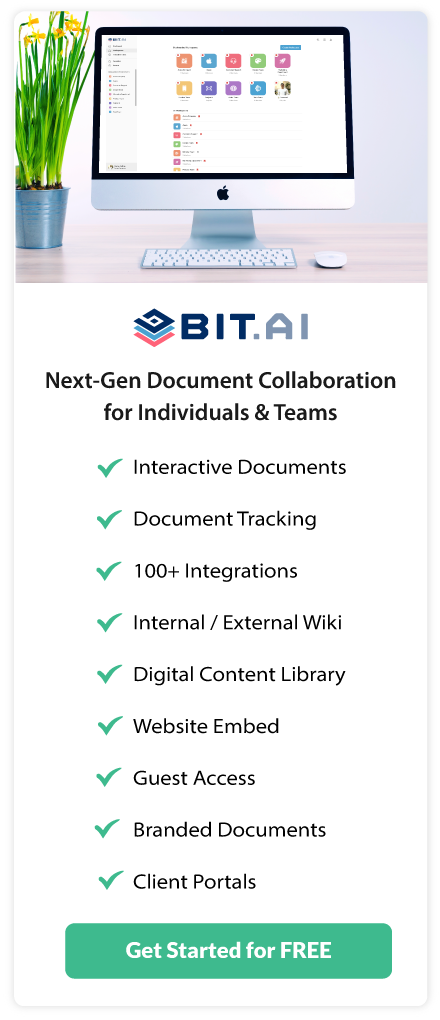 About Bit.ai
Bit.ai is the essential next-gen workplace and document collaboration platform. that helps teams share knowledge by connecting any type of digital content. With this intuitive, cloud-based solution, anyone can work visually and collaborate in real-time while creating internal notes, team projects, knowledge bases, client-facing content, and more.
The smartest online Google Docs and Word alternative, Bit.ai is used in over 100 countries by professionals everywhere, from IT teams creating internal documentation and knowledge bases, to sales and marketing teams sharing client materials and client portals.
👉👉Click Here to Check out Bit.ai.