What keeps your life going? Do you usually have a plan for the day or week in your head? Do your plans get ruined due to unanticipated events and last-minute changes?
More or less we all have some sort of planning going on in our heads. But do we always have an anticipatory plan ready when it doesn't work? Maybe not.
The consequences can be disheartening sometimes, especially when more people are concerned, like in the case of a business.
With already a lot of risk factors in business, you got to be ready with an effective succession plan. When somebody leaves, someone has to come up and play their roles in the team.
Wondering what it means? Let's power up and understand how we can always be prepared for succession planning. But first, let's define what exactly succession planning means!
What is Succession Planning? (Definition)
Succession planning refers to the process by which the role played by a previous member of the company is passed on to other suitable candidates to ensure smooth functioning.
There can be various reasons for this withdrawal including retirement, resignation, mishappenings, etc. The key idea is to make sure that in the absence of people who played key roles in the business, the business continues to work effectively.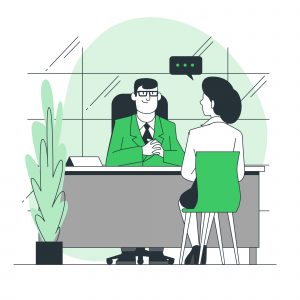 In simpler words, it is a strategy for replacement planning for passing on the leadership in case of a vacant role.
In a task where there is a shortage of skilled candidates, it can be difficult to find a suitable employee if you do not plan it in advance. This preparation strategy prepares employees to develop their skills so that they can be recruited for higher posts to refill the gap in case of a vacancy.
Importance of Succession Planning
1. Ensures Smooth Processing
Succession planning, also known as replacement planning ensures smooth processing of a company when a current employee leaves his/her position. A company needs succession planning to ensure the right leaders are always available in case of a sudden change in leadership.
A serious accident, illness, disaster, or pandemic cannot be anticipated, but you can always prepare for what will need to be done in case of an emergency.

2. Selects Talented Leaders for the Future
Nobody becomes a leader in a day. Succession planning is important to groom your interns and members to familiarize them with future responsibilities that they might have to handle. It always proves fruitful to the company to recognize potential talent for future replacements.
3. Aids the Company in Future Planning
Succession planning is about helping your company grow by identifying and planning for vulnerabilities. It prepares the team for sudden changes while preventing the company from spending time and money searching for new people to handle important positions.
4. Motivates Present Employees
It's a fact that most employees aspire to grow within the company they are currently working for. This strategy motivates employees to improve their skills and maintain healthy competition among colleagues so that they can evolve. This increases their productivity and ensures career development.
5. Improves Reputation
Employees always seek a healthy work environment where they are valued. In a market with low skill, it is always important to make sure that your employees don't get allured away by competitors.
Succession planning works as a good impression that the company is as loyal to the employees as they expect them to be. It provides assurance to the team members that better opportunities are waiting for them.
6. Reduces Risks of Hiring Wrong Candidates
An effective succession plan keeps a company prepared for the future hiring process. This strategy helps employers to choose their potential candidates for a role long before there is an actual vacancy.
It is relatively a long process to ensure skilled employees are promoted to more crucial positions. This reduces the risk of selecting an unsuitable candidate in a hurry just to fill a position in time.
Now that you are more aware of succession planning as an HR strategy, the next question that is hovering over your mind must be: how to do it? Scroll down to find out!
Read more: How to Create a Clear Transition Plan? (Free Template Included)
How to Do Effective Succession Planning? Follow these steps!
Here are the steps to create effective succession planning and always keep your company updated as a strong team:
Step 1. Identify the Key Roles
As an HR, you need to be aware of the key positions in the company. A key position is one that has a considerable impact on the organization's capacity to carry out important tasks.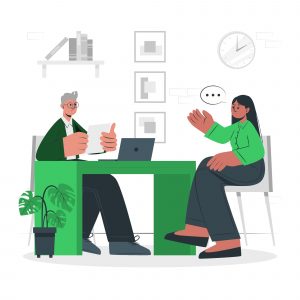 Start with identifying skills that are essential to keep your company going. Analyze the job profiles related to the skill and finally find your suitable candidates to involve in the succession planning. Prioritize the roles and ensure that your potential employees get good opportunities to develop their skills.
It is also important to remember that a key position doesn't always refer to the positions at the top of the organizational hierarchy, the role of a supporting team member can be also marked as a critical position.
Step 2. Identify Future Vacancies
Once we are aware of the key qualifications that influence the success of your company, it's important to buckle up and prepare to bridge the upcoming skill gap.
Evaluate the possible key roles that might get vacant due to various possible reasons. It can involve retirement, better opportunities for employees, emergencies, maternal leave, poor performance rate, etc.
In a highly competitive market, there is always a risk of losing potential employees. Keeping a check on the same becomes crucial in such conditions. You should be aware of the possible candidates who might be leaving their jobs soon. It will provide you with enough time to process the succession planning smoothly.
'A stitch in time saves nine.' Right?
Step 3. Determine the Required Skills
There are various strategies of succession planning. However, you have to choose the strategy that serves your purpose. Identifying the competencies, skills, and institutional knowledge of your present employee are some of the important factors to consider before finding a suitable replacement. You should be able to analyze the skill sets that will be useful to fill in the gap after the vacancy.
The next step is to list the required skills that you are looking for in your next potential employee. Your focus should be to preserve the effective skills of your leaving employees. Grooming your upcoming stars by focusing on the required skills will help you to maintain the consistency in company's growth.
Step 4. Choose the Appropriate Candidate
This is one of the most important stages of effective succession planning. Start by looking at the performance of employees objectively. Evaluate their current skills, motivation levels, and ability to learn and progress. Moreover, you should always consider the fact that you are looking for a potential employee who is going to take new responsibilities and must be tested on the same grounds.
Some qualities to look for in your successor candidate are good problem-solvers, adaptable, strong performers, self-aware, skilled, good learner, responsible, etc. You can choose your appropriate employee to take over a key position by conducting tests, interviews, case studies, or work trials to determine the best fit.
Don't forget to evaluate them from multiple angles!
Step 5. Groom the Potential Employee
You are aware that your selected employees have the potential, but they are certainly not there yet. A hand on experience on the challenges they will have to face will prepare them for future responsibilities. It is important to provide them with proper training to maintain the standards.
There are different ways to get this step done. Employees learn from their co-workers, seniors, team leads, as well as from the previous position holder. They can be trained under such employees so that they learn about the complexity of the job. This will give potential candidates a clear idea of whether they will be able to perform the required job efficiently or not.
It is always important to go for the right successor to make the succession planning work and there doesn't seem to be an easier way to evaluate the same. Developing the skills of the potential employee is the key.
Read more: Employee Training Software for More Efficient Employees!
Step 6. Hand Over the Responsibility
Now that you got your suitable candidate, how long do you wait before handing over the responsibility? The best possible answer to this is: it shouldn't be too short, it shouldn't be too long either.
To be practical, your employee needs to get comfortable with the complex tasks they have been assigned. They might be the 'one' but they are still learning. It is better to get them completely prepared than to expect errors while handing over a key role. However, the time mostly depends on the transition they need to go through to fit into
On the other hand, this period should not be too long. You need to ensure that your new successor doesn't lose the future-oriented skills that you feel this role needs to thrive.
Every new employee brings up a new way of perceiving a task, they should be allowed to flourish. Long training periods and trying to pass on the exact skill sets can be an obstacle in this process. Moreover, this might be demotivating for the employee waiting to take over new responsibilities as well.
Therefore, it is best to maintain a middle line here. It is essential to provide enough time for the new stars to improve gradually in the task while incorporating their new ideas. It is important to keep your employers energetic and motivated in this step by being patient and cautious at the same time.
Step 7. Review the Transition
Now another crucial step after handing over the job is to review the transition. This is the final step where you can evaluate how successful is your planning.
It is important to know how the key positions were filled, what are the challenges during the process, issues raised during the transition, struggles of the potential employees, the time required for the whole process, and to examine if the skill gap has been filled efficiently or not.
You can evaluate the same by looking at the overall turnover rates, the number of key positions filled, retention of key talents, time taken to carry out the process, and overall hiring expenses. This will be helpful in figuring out the expected issues that might create obstacles at any stage of the planning strategy.
Finally, reviewing the transition will not only help you to analyze the employed succession planning and make improvements but it will beneficial for you to plan new strategies as per future requirements.
Now that you know how succession planning works, it is important to keep in mind that it will require tons of documentation.
To make your documentation process effortless and easy, we would like to introduce you to a very special tool called Bit. Scroll down to learn more about Bit!
Bit.ai: Ultimate Tool for Creating All Your Documents

Bit.ai is a new-age documentation collaboration and knowledge management tool that helps employees collaborate, share, track, and manage all company documentation in one place.
Whether your HR team is creating employee handbooks, company policy docs, transition plans, training manuals, offer letters, performance improvement plans, best practices doc, and more- they can easily create and store such documents inside Bit.
Bit has so much more to offer, check out these amazing features:
Ready-made templates: Choose your favorite from Bit's 70+ professionally designed templates to create any type of document for your company. Simply fill in your customized content and you'll get the whole draft ready in a few minutes!
Content Library: Store all your company's media assets using Bit's robust content management system. It allows you to save and access videos, images, files, and other digital content so that you can access and reuse them easily. No more hopping around different cloud-storage services or going through annoying email attachments.
Smart Workspaces: With Bit, you can create infinite workspaces and folders to help you manage and organize all the information related to your company. It allows you to bring all your documents, media files, and other important company-related data in a single place.
Real-time Collaboration: Multiple people can simultaneously collaborate on a Bit smart document in real-time. It allows you to seamlessly collaborate with your team and work together on the same document, chat privately, make inline comments, co-edit, and more!
Media Integration: Bit allows you to embed and seamlessly add over 100 rich media integrations to help you enhance your document. This includes images, charts, graphs, tables, excel sheets, PDFs, and lots more.
Permissions: Bit allows you to manage permissions and information access that suits your company's needs. It supports features like document tracking, password protection, file access restrictions, etc. that will help keep your important company information safe.
Sleek Editor: Bit's offers a minimal and distraction-free editor that makes a great tool for documentation. This makes it extremely easy for new users to get on board with the platform.
From document creation and collaboration to document sharing and tracking- Bit does it all! So quit waiting around and get Bit right away!
Conclusion
Effective succession planning will always help you foresee your upcoming challenges long before they knock at your door.
Keep your eyes open to look for potential stars around you and help your company grow smoothly.
Hope these easy and coordinated steps will keep you prepared for your next expedition for a talented team member. It's indeed a long journey, but it is definitely worth it.
Good luck and Adios!
Further reads:
Best Project Planning Software In 2022
Employee Training: Definition, Importance & Tools to Use!
How to Ace the New Hire Onboarding Process?
Objectives and Key Results (OKR): Definition, Importance & Examples!
Employee Development Plan: What is it & How to Create it? (Steps Included)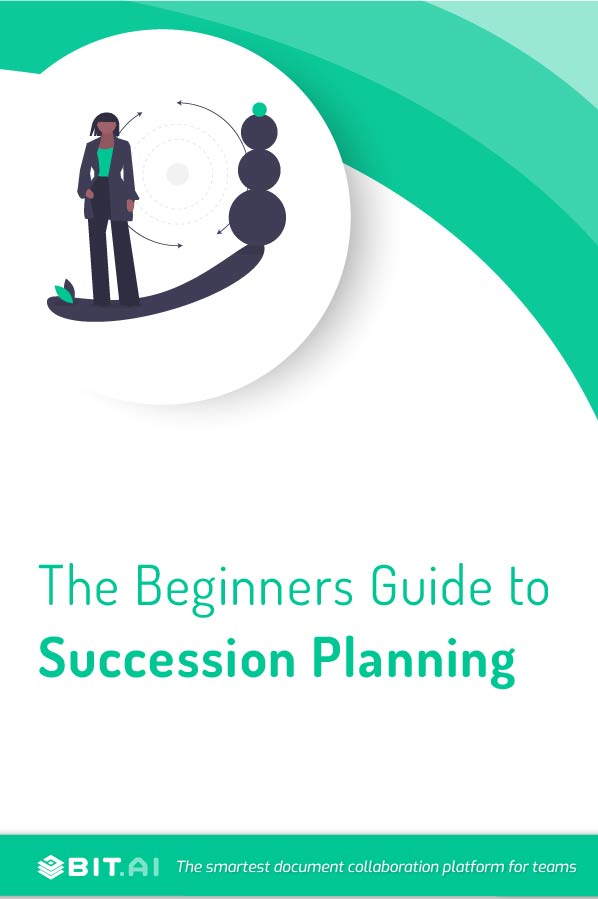 Related posts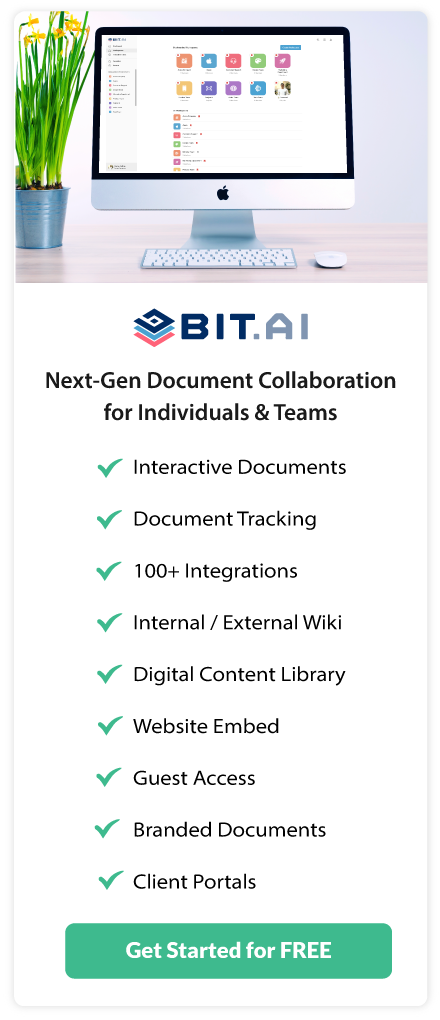 About Bit.ai
Bit.ai is the essential next-gen workplace and document collaboration platform. that helps teams share knowledge by connecting any type of digital content. With this intuitive, cloud-based solution, anyone can work visually and collaborate in real-time while creating internal notes, team projects, knowledge bases, client-facing content, and more.
The smartest online Google Docs and Word alternative, Bit.ai is used in over 100 countries by professionals everywhere, from IT teams creating internal documentation and knowledge bases, to sales and marketing teams sharing client materials and client portals.
👉👉Click Here to Check out Bit.ai.