Crafting a letter of recommendation can be a little daunting, especially when the person you're writing it for is counting on you to crack that dream university or job!
These official letters can be a bit of a trouble to whip up— particularly when you want to create something personalized, well-written, and truly does justice to the person you are writing it for.
Luckily, there's a basic procedure you can use to write a recommendation letter that is both effective and professional.
So, no stressing anymore! We will help you with this journey of writing the perfect LOR with all the necessary components and steps. But first, let's learn what a Letter of Recommendation actually is.
What is a Letter of Recommendation (LOR)? (Definition)
Letters of recommendation are usually needed by students applying to undergraduate and graduate programs and scholarships in universities, and by employees in the workforce who are applying for other jobs.
These people have references to speak about their academics and professional status or share the experiences they had together in the form of a Letter of Recommendation.  A positive recommendation goes a long way in the admissions, job opportunities, and awards they may achieve.
Why Letter of Recommendation (LOR) is Important & Who Needs It?
Letters of recommendations are extremely important for all those people that are trying to seek a better opportunity in their lives.
For example, people who are trying to be a part of business schools or MBA degrees need 2-3 recommendation letters to explain why they are suited for the schools and programs. The recommendation might also describe how they have accomplished in past professional and academic pursuits.
Also, different scholarship programs ask applicants to submit recommendation letters to support their scholarship applications.
Sometimes, job seekers also require written professional references that describe or support the purpose of why they are the right candidates for a particular position or company. These letters are meant to focus on professional qualifications.
Read more: Employment Verification Letter: Definition, Steps, and Format!

Three Key Components of a Letter of Recommendation (LOR)
Every LOR must include these three key components:
A sentence or a paragraph that describes how do you know this person and the time span of your relationship with them.
An assessment of the person and their accomplishments or skills. If feasible offer specific examples that showcase the person's qualifications and strengths. These examples should be brief and still cover important details.
A summary that describes why do you recommend this person and to what degree your recommendation is.
Just keep in mind, no one wants a LOR to be lengthy and complicated. A multi-page letter is a bummer for the reader. Think it this way, a person receiving the LOR is busy enough to spend extra time reading and reviewing it. They just need to know that you're in a position to provide a strong recommendation and the person is recommended is worth the trust.
Read more: Succession Planning: What is it & How to do it?
How to Write a Letter of Recommendation (LOR)? Follow these Steps!
Now that we know why a LOR is important and the components it should have, let's dive into the content structure of a letter to make it an engaging read. These 6 basic steps will ensure that the letter hits every point needed for it to be strong and compelling. No matter who it's for!
Step 1. Letterhead and Contact Information
Preferably speaking, your own name, title and address should go on letterhead at the top of the page. Else, the first thing on of the page should be the current date, followed by the recommender's name, title, school or company name, and then address.
Step 2. Salutation
Like any other letter, the first line should address the person or body of people you are writing to with the name and title. Try avoiding vague salutations such as "To Whom It May Concern," until there is no other option available.
Step 3. Introduction: Relationship between you and the applicant
Begin by presenting your sincere recommendation of the applicant, explain who you are, your relations with the person you are recommending, and start answering these pointers-
Who are you recommending?
What are you recommending them for?
How long do you know the individual?
What have you worked together on?
Step 4. The Academic, Personal, or Professional Achievements and characteristics of the Applicant
This section outlines the relevant academic or professional strengths of the recommended. Add 1-2 specific and detailed examples that showcase that the applicant truly does possess these strengths. Include personality traits like the applicant's optimistic personality and potential to gasp things with examples that clearly showcase them.
Step 5. Conclusion: Call-to-action or summary
Summarize your wholehearted recommendation of the applicant and encourage the reader to contact you with any questions as and when needed.
Step 6. Signatures
Don't forget to include your signature, printed name, title, email address, and phone number to make it authentic and believable.
Read more: Employment Contract: What is it & How to Make it? (Free Template Included)
Create Letter of Recommendation (LOR) the Right Way with Bit
After learning about all the key steps to include in your recommendation letter, we know you are excited to get on with creating one. However, what is the purpose of knowledge if you don't have the means to deploy it? That's why we would like to introduce you to Bit, the smartest document collaboration tool to help you create the perfect letter of recommendation.

Bit.ai is a new-age document management and collaboration tool that helps teams to collaborate, share, track and manage all information in one place. It's the perfect tool to create, store and share a LOR. Apart from letters, students and employees can create everyday documents like ebooks, case studies, onboarding docs, fact sheets, sales decks, project proposals, media kits, and many more.
Bit has an amazing UI that's easy to understand by a new user, making onboarding easier. The user experience is phenomenal too as things flow from documents to workspaces swiftly.
Still not sure how Bit can help you write an impressive letter of recommendation to woo all those universities and company heads? Let's see some more of Bit's awesome capabilities!:

Collaborate in real-time– Multiple people can simultaneously collaborate on a Bit smart document in real-time. Suggest edits, work collectively and ask questions with real-time mentions, and comments.
Interlink letters of recommendation and other documents– Now, you can interlink your LOR's with other important documents like student mark sheets, an employee curriculum, and more on the web or inside the platform.
Minimalistic design – Bit's editor allows you to focus on writing and the work you're implementing, without any distractions. The platform interface is easy to understand, making it easy for new visitors to get onboard quickly.
Create a fully interactive document– Make your letter more engaging and interactive and by adding recommended power links and files letters of recommendation, like- Web links, PDFs, PowerPoint in Google Drive/OneDrive, etc-
Track engagement on shared letters of recommendation with students, instructors, etc.– Imagine if you were able to track the time spent by employers on your LOR, how frequently they were viewed, and if they were viewed at all. Well, Bit allows you to track your documents and gain amazing insights, helping you create an even better version of your documents.
Multiple ways to share-

 Bit documents can be shared in a live state meaning that all changes that you make to the document will update in real-time. If you are sharing your documents with clients, they will always get your most up-to-date changes. You can even embed Bit documents on any website or blog. Since Bit documents render and are responsive, any changes made to these documents will reflect live on the site! Moreover, features like document tracking, password protection, file access restrictions, etc. help keep your LOR and other workplace documents safe. 
Now, that you have learned everything about a letter of recommendation and how to write one, feel free to check out Bit's amazing LOR template that can be used for both professional and academic purposes.
To make the process of crafting a Letter of recommendation even easier for you, we have created a ready-made template for you! Check it out below:

How to use Letter Of Recommendation (LOR) Template with Bit
The process of creating a letter of recommendation document on Bit is insanely easy! Just follow these four simple steps to create a letter of recommendation document quickly:
Step 1: Create a Bit Account
Go the home page of Bit.ai and click on Get Started for Free or Sign Up to get started. Enter your email address to sign up. Once in, you can create your personal profile.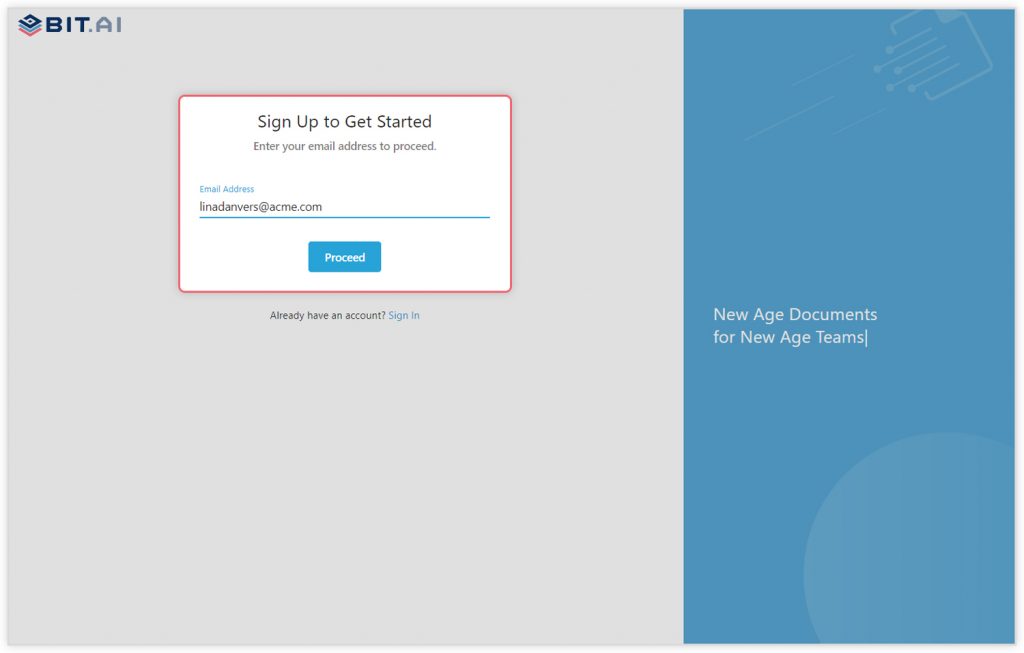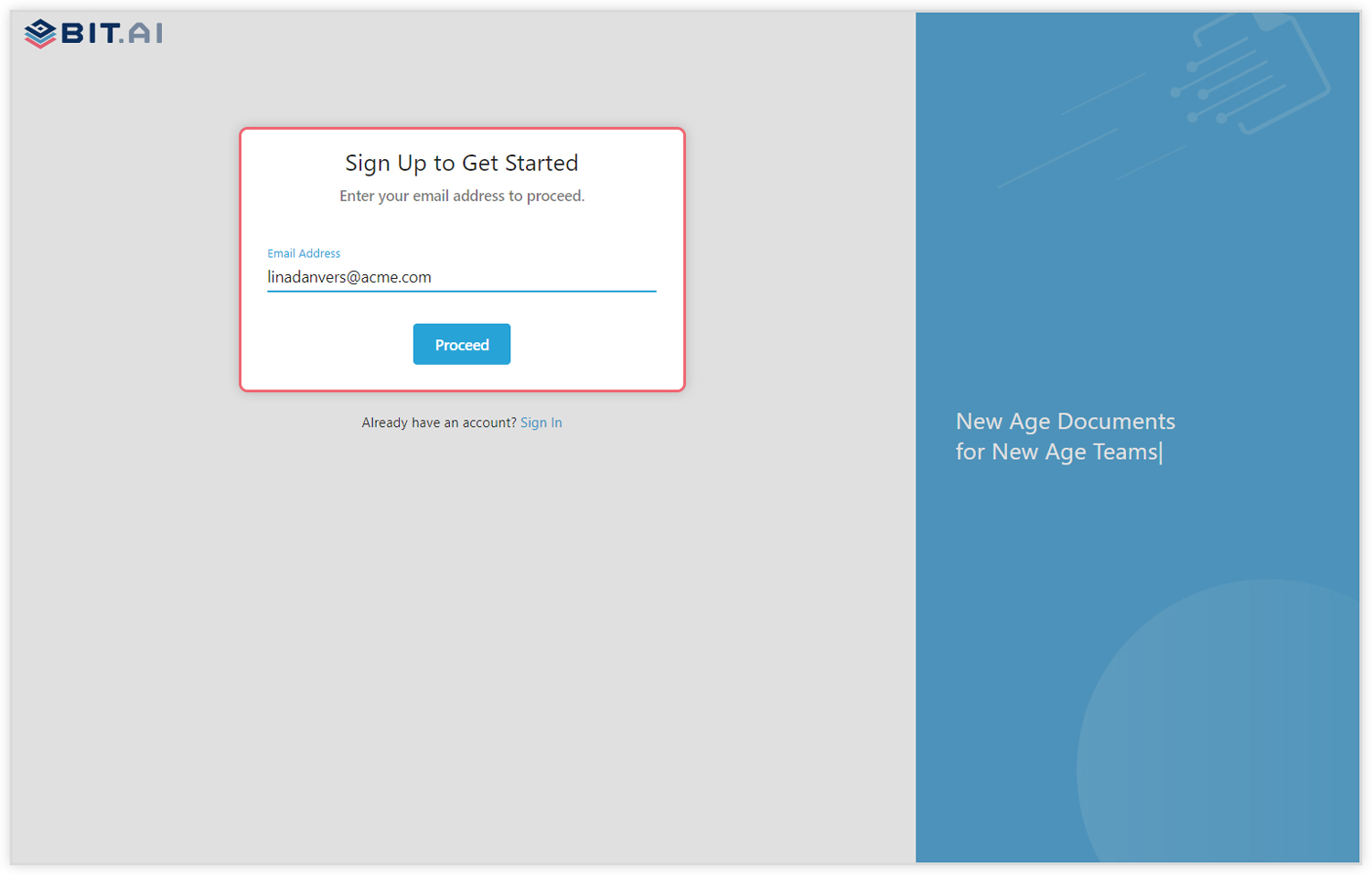 Step 2: Create a Workspace
Workspaces are where the work gets done. Click on the 'Create Workspace' button on the right. A popup will show up prompting you to add a name for your new workspace.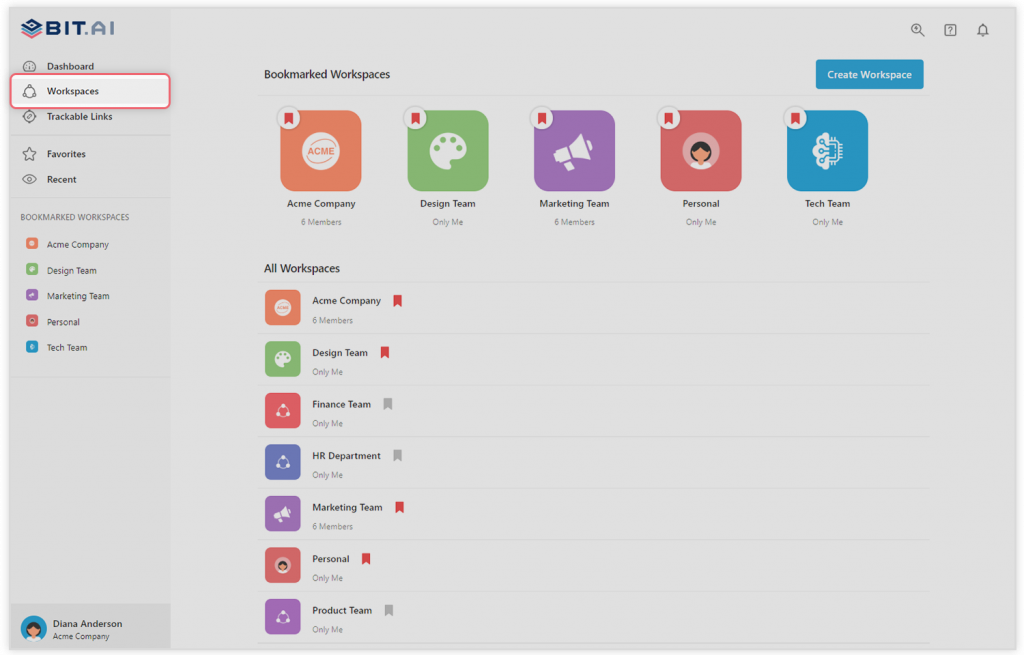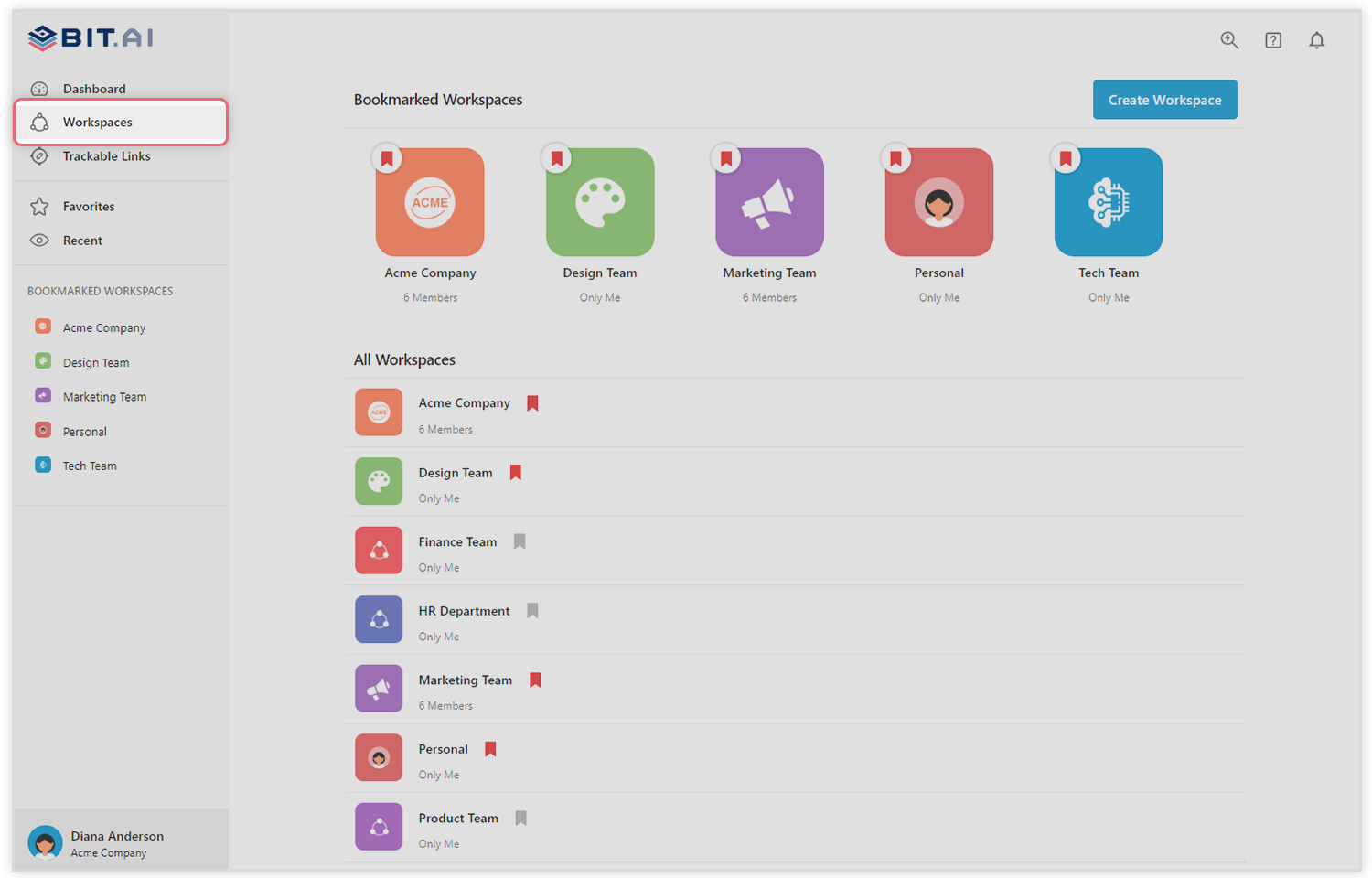 You can create a workspace around a team, department, large project, client, partner, etc. Inside each workspace, you can create an unlimited amount of Bit documents and access your content library (storage area for all of your digital assets – web links, files, cloud files, rich embeds, etc.).
Step 3: Add Team Members
Bit allows your team members to collaborate in real-time and get work done. Collaboration starts at the workspace level.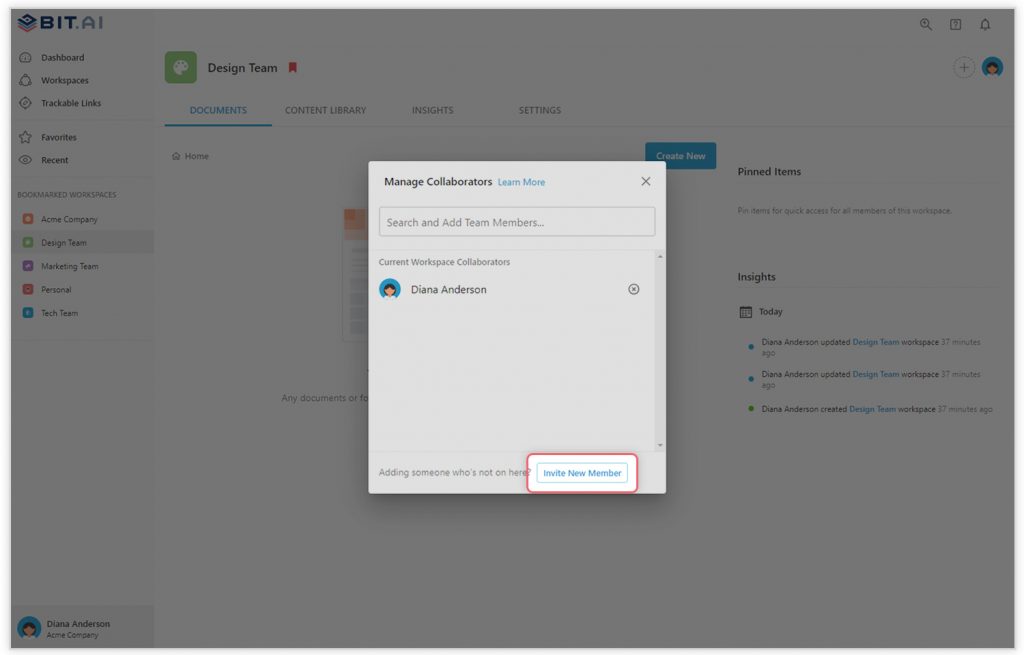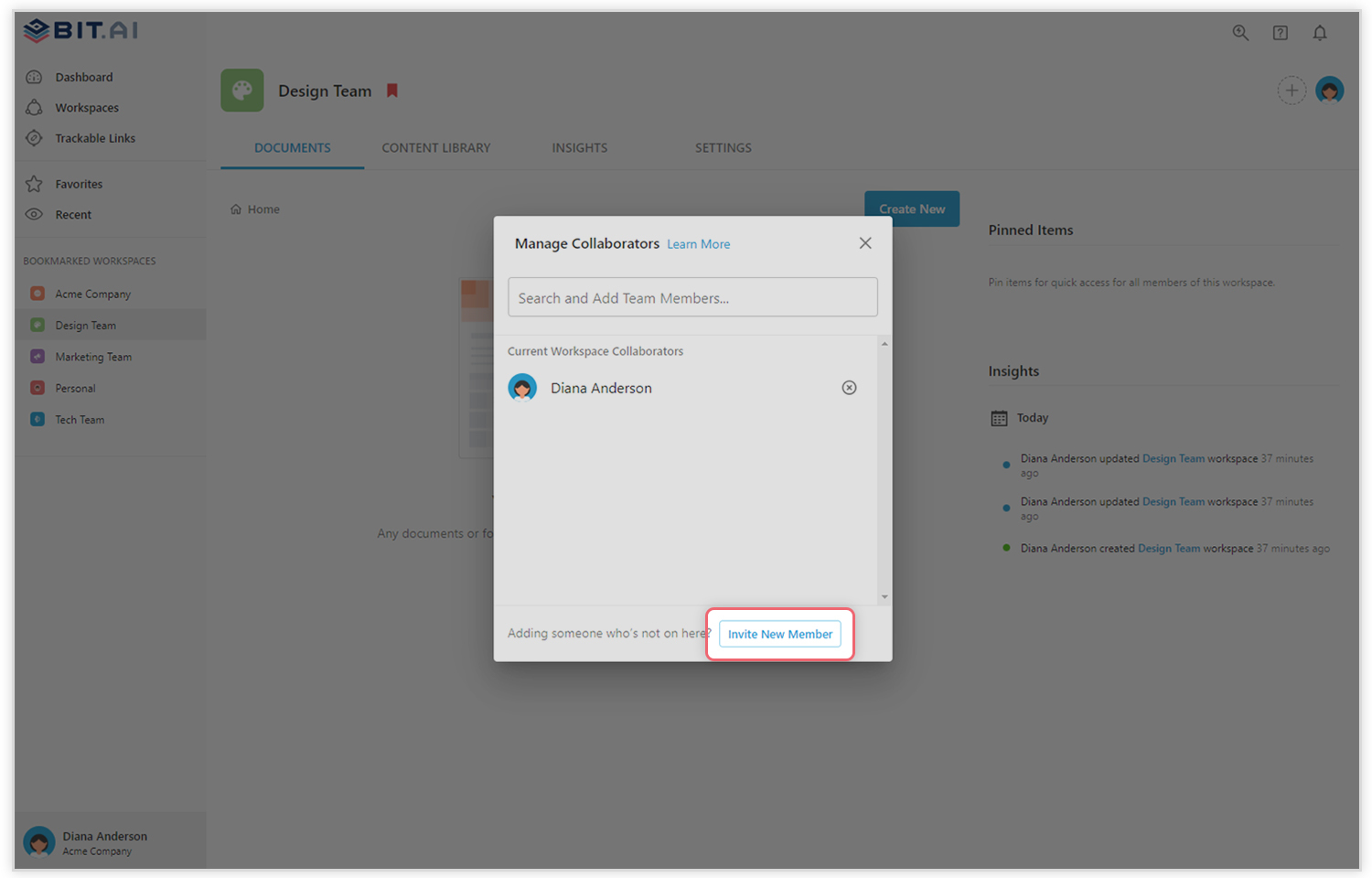 You create private workspaces by default. However, you can invite others to join you inside of a workspace and collaborate together with the knowledge, projects, documents and content inside of the workspace.
Step 4: Create Your Desired Document
Once you are in the workspace, click on the 'Create New' button. Select 'From Template' in the dropdown. A pop up will display allowing you to select a template from the gallery.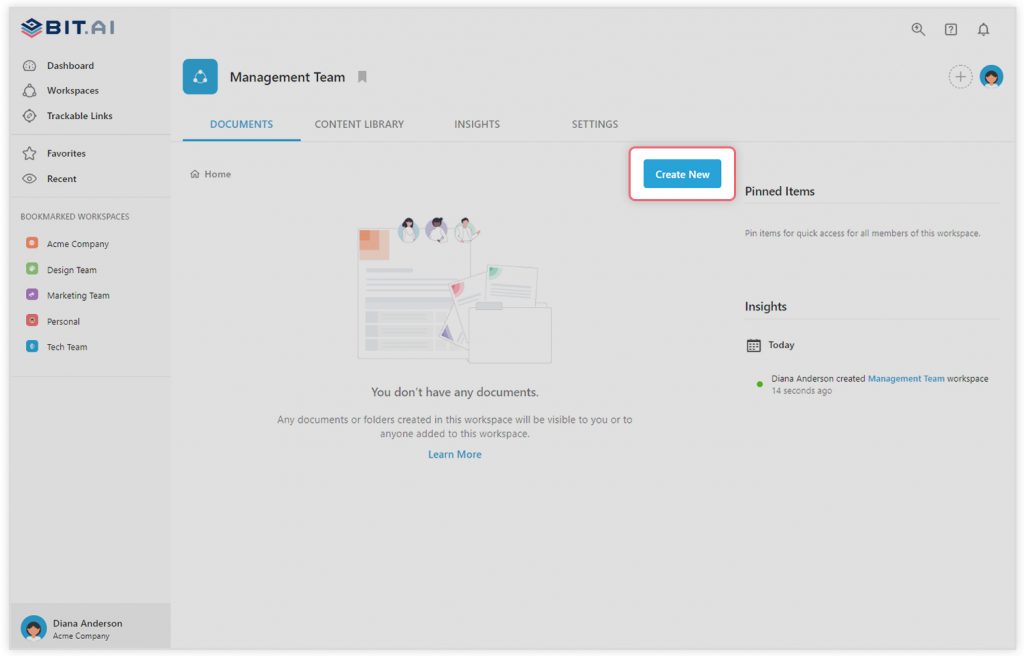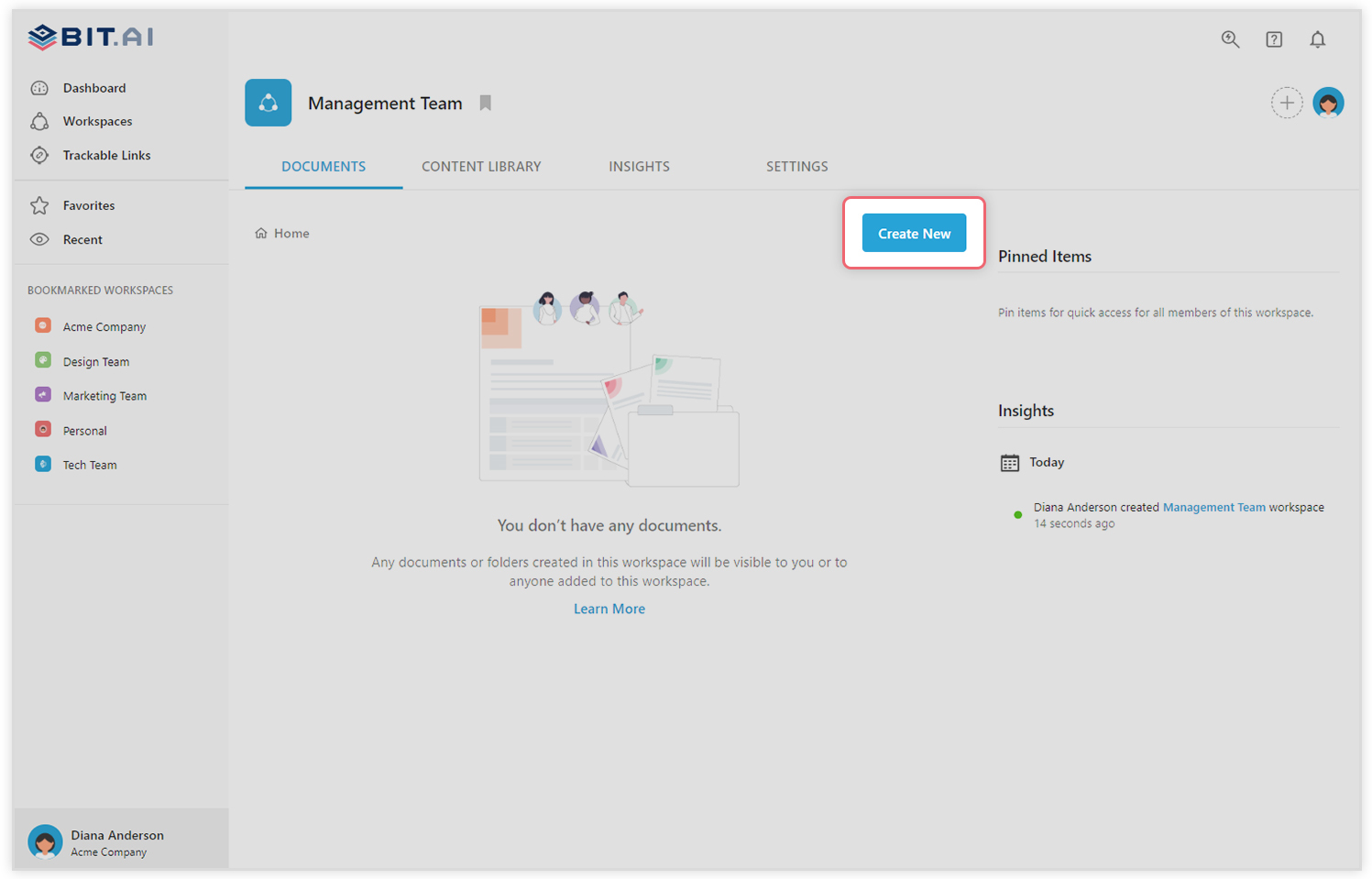 In the search box on the top left corner, you can search for "letter of recommendation template". Once your desired template pops up, click on it and click on the "Use Template" button on the bottom right corner.
That's it! Your letter of recommendation document is ready for use!
Our team at bit.ai has created a few awesome templates to make your hr process more efficient. Make sure to check them out before you go, your hr team might need them!
🎥Watch this video to learn more👇
Conclusion
Always remember to keep the tone, content factual of the recommendation letter specific throughout. The ending should offer a brief about why the applicant is being recommended for an academic program or specific job. Keep the statement simple and direct. Refer to the previous content in the letter and identify the reason why the individual is a good fit.
Further reads: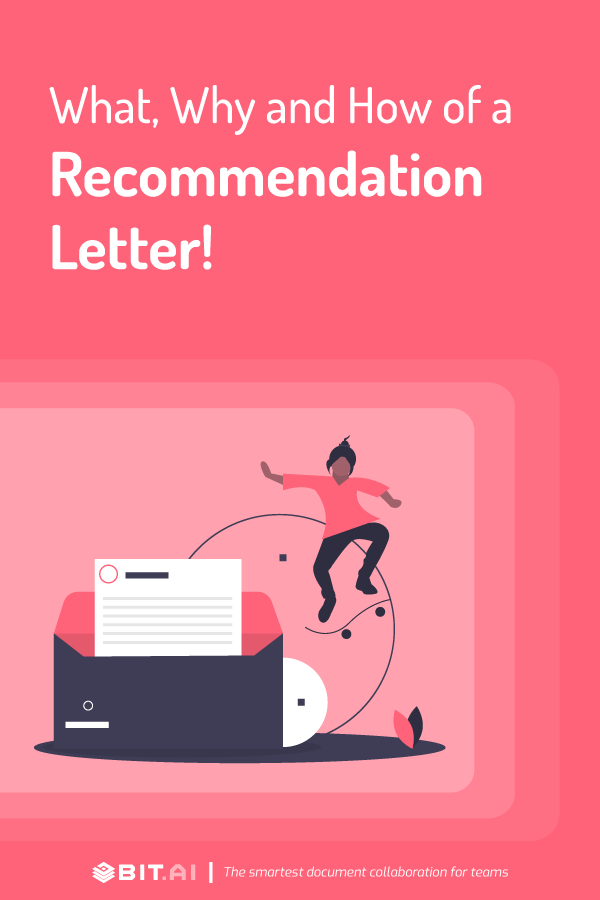 Related posts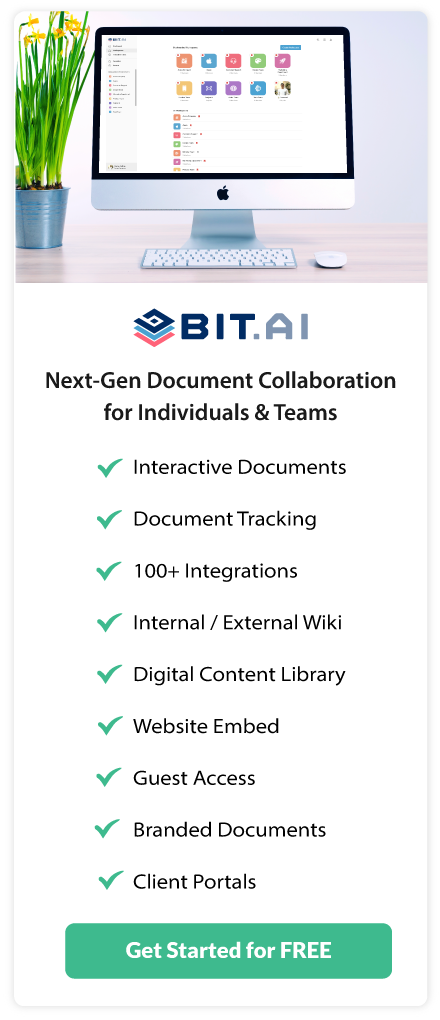 About Bit.ai
Bit.ai is the essential next-gen workplace and document collaboration platform. that helps teams share knowledge by connecting any type of digital content. With this intuitive, cloud-based solution, anyone can work visually and collaborate in real-time while creating internal notes, team projects, knowledge bases, client-facing content, and more.
The smartest online Google Docs and Word alternative, Bit.ai is used in over 100 countries by professionals everywhere, from IT teams creating internal documentation and knowledge bases, to sales and marketing teams sharing client materials and client portals.
👉👉Click Here to Check out Bit.ai.