So it comes down to this.
After weeks of hunting potential jobs, perfecting your resume, and preparing for interview questions, you are in the final stages of applying for your dream job.
The last stage of your job hunt requires you to submit a cover letter, but you aren't really sure what to include in a cover letter. Or maybe you don't even know what a cover letter is!
No need to panic, we have got you covered. Writing an awesome cover letter is a lot simpler than one might think.
In this blog post, we are going to go over what a cover letter really is and how to write one to land the job of your dream. Read on…
What Is a Cover Letter? (Definition)
Before we jump right in and start teaching you about what to include in a cover letter, let us first understand the meaning and importance of a cover letter.
Your cover letter might be the difference between getting that dream job or having your resume ignored. Put simply it's a vital part of the job-hunting puzzle.
A cover letter is a vital document written by a job applicant to provide additional details and information about their experience or skill set. A cover letter is not a replacement for a resume. Rather, it's a nice add-on to showcase your personality in-depth and demonstrate your experience and fit for the position you are applying.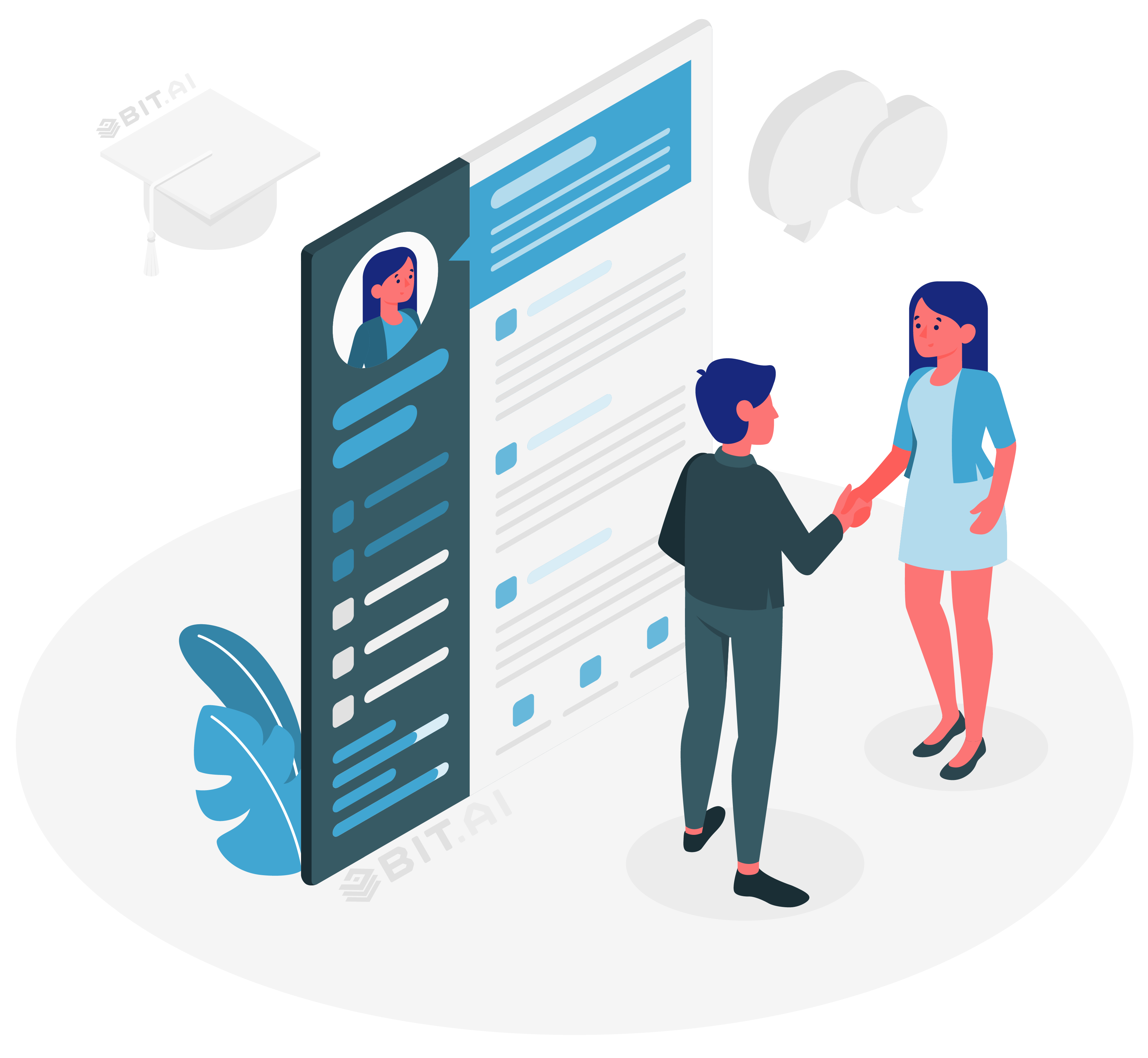 Employers use cover letters as a way to select applicants for open jobs. It helps them make decisions as to which candidates they would like to invite for an interview.
Usually, if an employer requires a cover letter, they will list it in the job requirements. However, it's always a plus to include one, even if you're not asked. It shows you are willing to go the extra mile for the job.
Rather common mistake applicants make with a cover letter is that they repeat what's already on their resume. A cover letter provides a great avenue for you to include specific information on your capabilities and why you are the perfect match for the position.
Treat a cover letter like a sales pitch, taking the reader on a guided journey of some of your biggest career and life accomplishments. You want to make sure that your application stands out from the crowd and leaves the best impression on the person who is reviewing it.

Read more: The Ultimate Guide To Writing A Stellar Executive Summary
Types of Cover Letters
There are typically three types of cover letters:
Ad-Response Letter: This type of cover letter is the one used to respond to a job opening that matches your skills and experience.
Cold-Calling or Prospecting Letter: This type of cover letter is used when you want to apply for a job in a company that hasn't publicly announced a job opening.
Referral or Networking Letter: Lastly, there's the networking cover letter used to request assistance in your job search or ask for someone's referral.
Read more: How To Make An Employment Contract?
What to Include in Your Cover Letter?
Writing a cover letter is fairly easy. However, a common mistake applicants make is that they repeat the contents of their resume and get it over with. This not only defeats the purpose of the document but also projects you as someone who is lazy and inconsiderate.
Remember, a cover letter is meant to complement your resume, not replicate it.
The Society for Human Resources surveyed organizations' preferences for résumés, cover letters, and interviews. They found the top three things that must be included in a cover letter:
How a candidate's skills meet job requirements.
How a candidate's work experience meets job requirements.
Why a candidate wants to work at the company.
Your cover letter should cover all the above-mentioned points along with appropriate scenarios that show your ability to fulfill the responsibilities listed in the job description.
The purpose of a cover letter is to add a personal touch to your otherwise data-oriented resume. For this, you can write about the time you helped solved a crucial problem in your previous company or how you introduced a new workflow that improved team performance. Experienced applicants can even include key statistical data and growth numbers to further solidify your case as a worthy applicant.
Since its the first point of contact between a job applicant and a recruiter, one should take out time to write an exceptional cover letter to leave a good first impression.
Having said that, make sure that your cover letter is brief and concise and only highlights the key areas of your life, experience, or knowledge you want to showcase. No one has the time and patience to read an autobiography, they may only have a few minutes to review your application and then move on to the next person.
Read more: How To Write A Project Proposal That'll Get Approved In No Time?
Anatomy of an Ideal Cover Letter
The process of writing an awesome cover letter begins with doing your research about the company and the specific role you are applying for.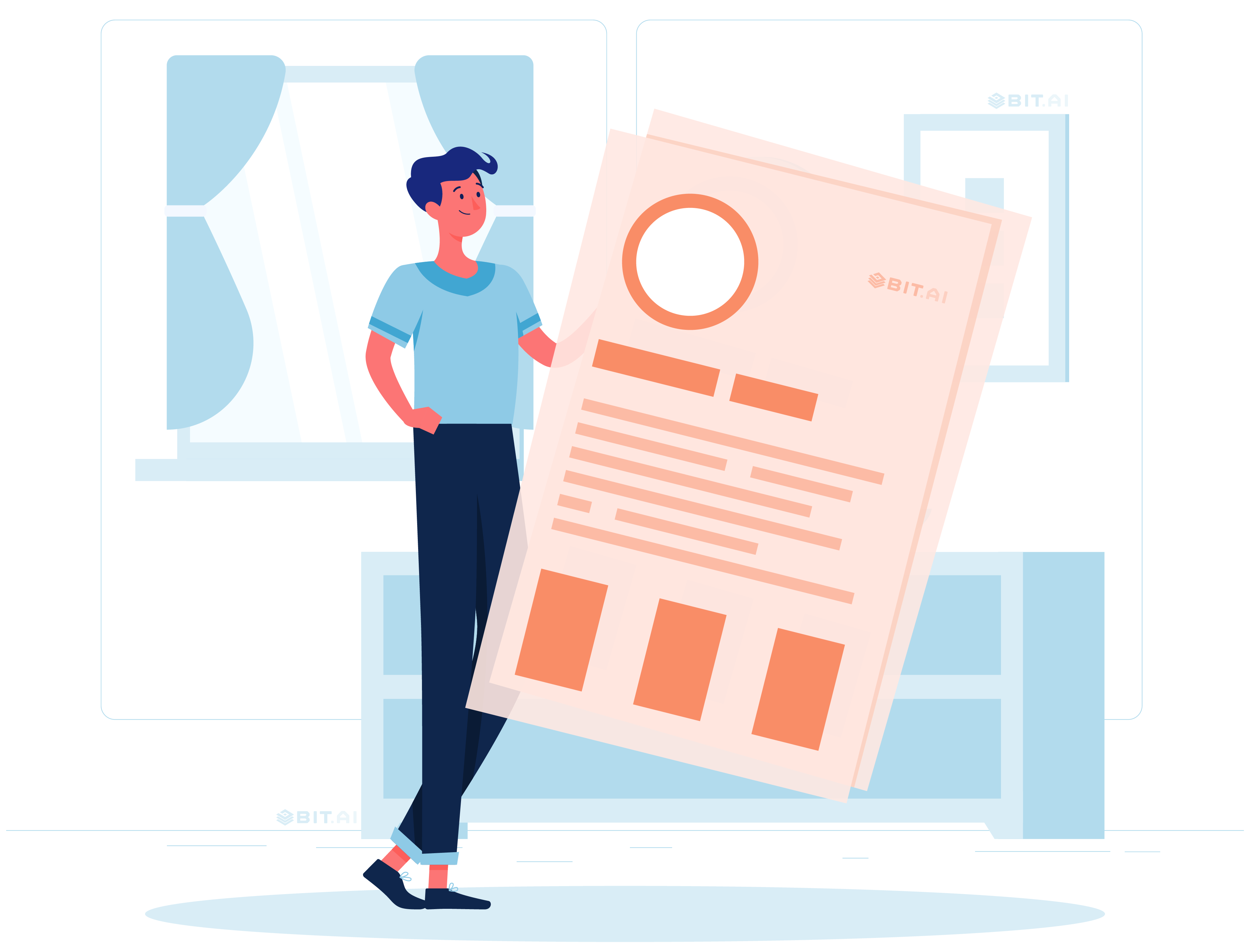 Every job position values different skill sets, experiences, and responsibilities and it is essential that you modify your cover letter so as to make you best suited for the job. This means no copy-pasting, no pre-made templates, and no recycling of old cover letters.
Although there is no official format of a cover letter, it still needs to be visually organized in a manner that is easy to read and follow through with.
Things You Must Include In Cover Letter
Below is an outline of the things one must include while writing a cover letter.
Header
Begin your cover letter with a header comprising of your contact information. You should include information like first and last name, street address & city, phone number, email, date, and even your LinkedIn profile (if you have one).
Salutation
Next comes salutations. You can begin your situations with "Dr./Mr./Ms. Name." Always, always avoid using generic salutations like "To Whom It May Concern" or "Dear Sir or Madam"- they are archaic and shows laziness.
If the hiring manager's name is not written on the job description, Google the company or look it up on LinkedIn and try finding their HR manager. If you still can't figure out the specific hiring manager's name, try writing your cover letter to the head of the department for the role you're applying for.
Opening Paragraph aka Introduction
A good rule of thumb is to begin your opening paragraph by stating the job position you are applying for. You can then go and explain where you heard of the job.
However, it's also advisable to start with a strong punchline with something simple like, "I am excited to apply for [job] with [Company]." You need to convey that you are excited about the company you're applying for or are passionate about the work that you do.
Your goal in the introduction is to get the reader's attention as chances are they go through a stack of these a day!
Body
Next up comes the most crucial part. If you are able to hook the reader with your opening statements, you have won half the battle. Now it's time to showcase why you are the perfect candidate for the job position by mentioning your specific skills and experience and how you meet the job requirement effectively.
Simply stating that you are a "team player" or a "self-starter" falls flat as most of the other applicants follow the same suit. You need to provide tangible examples of how you are a team player or whatever your strengths are.
Closing Statements
Re-emphasize how passionate you are about joining the company and what value you can add. This is your last chance to make an impression so make it count. You can also write about what you will do to follow-up, and when you will do it. Finally, thank the reader for their consideration and for taking the time to review your resume.
Signature
Write a complimentary close like "Sincerely", "Thank You", "Regards" etc, and finish up with your name and signature.
Again, make sure to highlight specific experiences and skills you have based on the job you are applying for. The more direct answers you can give to a recruiter relating to the job description, the better chances you will have of being shortlisted.
Read more: How to Write an Unavoidable Job Offer Letter
Bonus Tip: An Awesome Tool to Write Your Cover Letter
Now that you are ready to create your awesome cover letter, we would like to chip in and help you create one quickly and easily.
Bit is a new-age cloud-based document collaboration tool that helps anyone create awesome interactive documents like resumes and cover letters! Think of it as a modern-day Microsoft Word!
So how does Bit work?
If you are looking for a new, advanced yet simple editor, look no further!
The core value proposition of Bit's editor is the ability to work collaboratively with your peers on writing projects. If you need a colleague, mentor, or a friend to help you out writing your cover letter, you can your Bit document with anyone and work with them on the doc in real-time.
Your friend can then highlight changes, add comments, and can even chat with you, without leaving the document. With the ability to embed rich media inside your documents, you can make your resume interactive and really make an impact on the employer.
For example, if you are applying for the role of a Graphic Designer, you can add your images, videos, and animations directly inside your document!

However, what makes a great writing tool is its editor. Bit's smart, minimal editor is perfect for distraction-free writing. No more word-styled ribbon with confusing and distracting tabs and buttons.
Just start typing on a blank canvas and you're good to go. If you need to format the text, just highlight the word/sentence/paragraph and you're presented with a hidden set of formatting tools!
Bit also allows the use of Markdown to write quickly. Markdown gets rid of all the distractions of a formatting toolbar and mouse clicks by helping you focus on your writing without lifting your fingers off of the keyboard.
All in all, Bit is a modern-day editor that makes writing fun and distraction-free and is the perfect tool to create a cover letter or other smart workplace documents!
Over to you!
We hope you are now well equipped to create that awesome cover letter and land that dream job! If you have any questions or need additional tips regarding your cover letter, you can always tweet us @bit_ai. Good luck!
Further reads: 
Don't want to forget this information?
Pin it for future reference!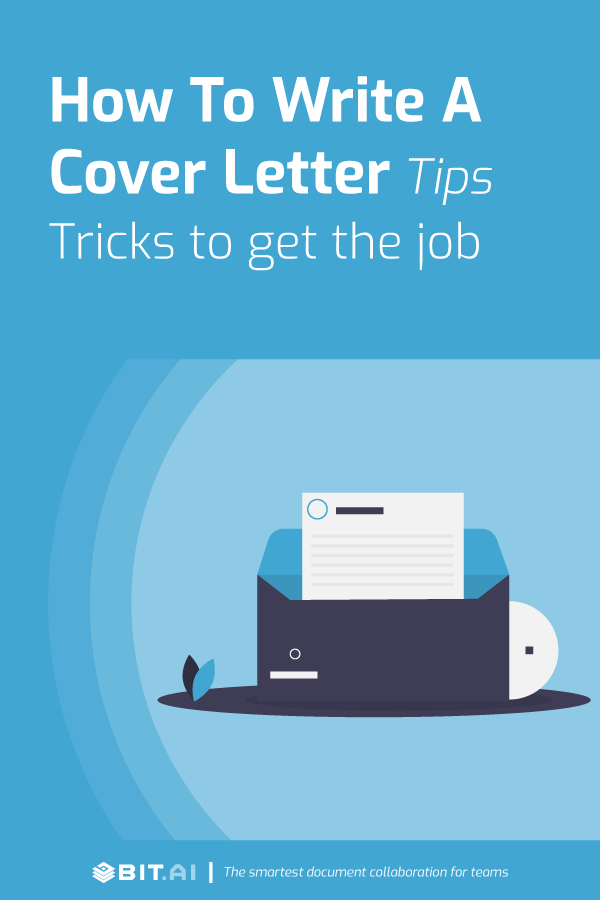 Related posts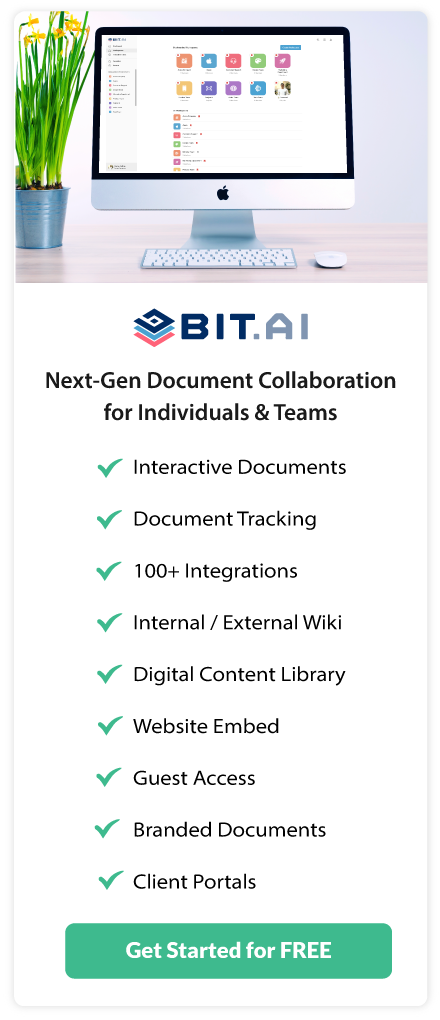 About Bit.ai
Bit.ai is the essential next-gen workplace and document collaboration platform. that helps teams share knowledge by connecting any type of digital content. With this intuitive, cloud-based solution, anyone can work visually and collaborate in real-time while creating internal notes, team projects, knowledge bases, client-facing content, and more.
The smartest online Google Docs and Word alternative, Bit.ai is used in over 100 countries by professionals everywhere, from IT teams creating internal documentation and knowledge bases, to sales and marketing teams sharing client materials and client portals.
👉👉Click Here to Check out Bit.ai.