Project Report Template
Conclusion
Even though creating client reports may not be the most glamorous part of your business, but it sure is important.
It plays a huge role in determining your relationship with your clients and helps keep both parties on the same page. Creating reports shouldn't be done as when you please. It's should be done regularly, and effectively.
We, at Bit, have made it so easy for you to bring your team together and create reports easily. Bit empowers you to create interactive client reports by embedding data from your Google Sheets data, charts and graphs from amCharts, YouTube videos, files from DropBox, surveys and polls- basically anything on the internet with a link.
These reports are surely going to feel like a breath of fresh air to your clients, making you look professional and credible. So what are you waiting for? Go wow your clients with your reports, with a little help from Bit.ai!
So what are your thoughts on creating reports for clients? Do you enjoy it? Let us know in the comments below!
Further reads :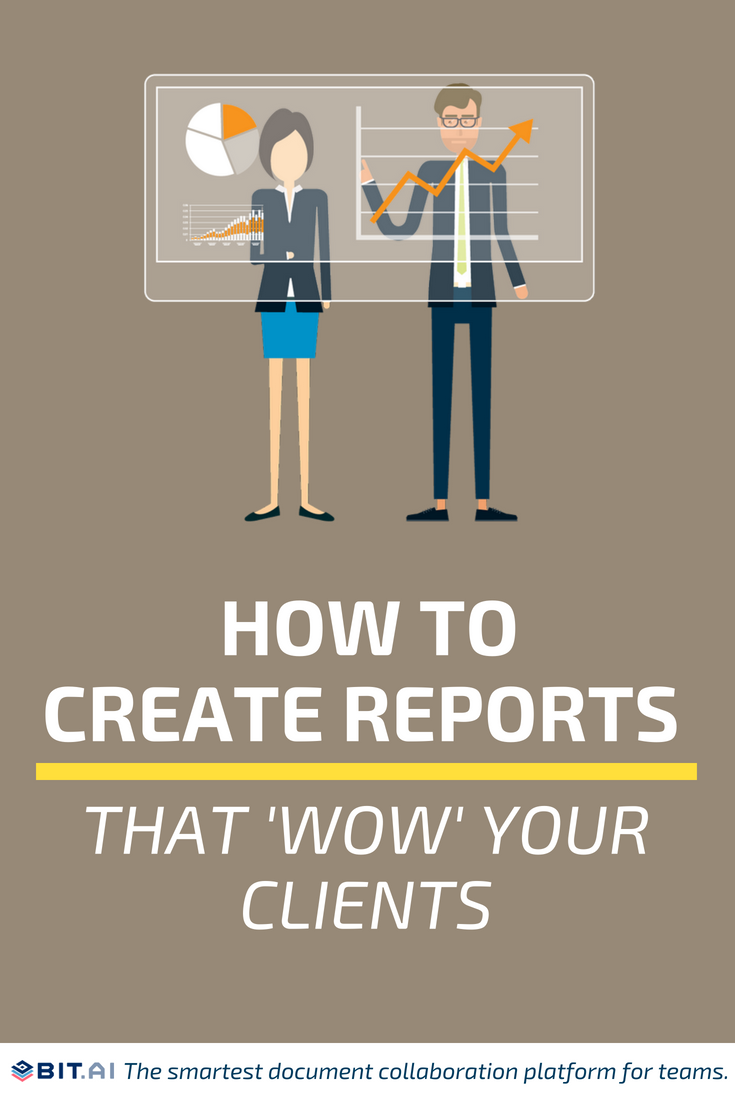 Related posts