The process of moving out is stressful – for both the landlord and the tenant.
As a landlord, you've to make sure that your apartment is in great condition for the next tenant. As a tenant, you want the landlord to return the security deposit once the lease ends.
However, according to a survey, more than 25% of renters do not get their security deposit back. If you're a tenant, we know these numbers scared you a little.
So, if you don't want to end up being a part of this statistic, here is something you can do: get the apartment back in shape before you move out.
Basically, you need to perform a move-out inspection and ask yourself: Is everything the way it used to be? Is everything clean? Did I cause any damage to the apartment?
In short, you need to use a move-out checklist. It is a checklist that streamlines the move-out process for both landlords and tenants. Want to know more about it? Read on!
What is a Move Out Checklist?
A move-out checklist is a list of everything that a tenant needs to do before moving out of the apartment. It contains all the important elements of a move-out inspection.
This checklist ensures that both the tenant and the landlord are on the same page. It makes things easier for the tenant, the landlord, and the next person who will call it home.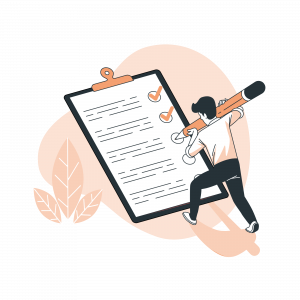 A move-out checklist literally makes the tenant turnover process as smooth as possible, but that's not the only reason why you should create it. Here are a few more reasons why it's good to have a move-out checklist.
Why is a Move Out Checklist Important?
As a Tenant
Once you've packed all your belongings, you can refer to the move-out checklist and make sure that you've done everything you need to do.
And, after you've ticked off all the tasks in the checklist, you can get your security deposit check from your landlord and move on to your next place.

Basically, this checklist can help you ensure that the apartment is in tip-top shape. The result? The landlord can't refuse to give you the security deposit back.
Also, by following the move-out checklist, you can leave the place in the perfect condition for its next tenant. Remember, you should always be considerate of your landlord and the apartment's next occupant!
As a Landlord
You should always give a move-out checklist to your tenants. This can help you avoid so many problems after the tenants move out – like an unclean unit or even forgotten keys.
There are times when a tenant might disagree with or deny the damage that you found in the apartment. In such cases, a move-out checklist serves as a solid piece of evidence!
With a move-out checklist in hand, you may refuse to return the security deposit on the grounds that the tenant has caused significant damages to your apartment.
We know that we've convinced you to create a move-out checklist. Now, to help you get started on the right foot, we're going to share an example with you.
Read more: How to Create Impressive Real Estate Reports?
A Move Out Checklist Example You Need to See!
All Rooms
Clean the floors, walls, windows, doorknobs, and light switches.
Restore all the walls to their previous condition. Take everything off the walls, remove the nails and hooks, and cover up the holes.
Get rid of all the dust on the shelves, exhaust fans, ledges, and ceiling fixtures.
Remove all the cobwebs.
Make sure that there are no carpet stains. If possible, get a professional to deep clean the carpet.
Replace any faulty lightbulbs.
If you're taking your furniture out, be careful and protect the floor. You can use gliders or sliders.
Kitchen
Get rid of any leftover food and clean out the refrigerator thoroughly.
Clean and disinfect the countertops. There shouldn't be any burns, cuts, or large stains.
Clean the oven and remove all the excess buildup. Replace the oven racks if needed.
Scrub the stove and remove all the debris from it.
Clean out the drip pans. Replace them if they're excessively burned or rusted.
Clean the sink and faucet.
Clean the dishwasher filter regularly. There shouldn't be any bits of food left in it.
Sweep and mop the floors and windows. There shouldn't be any marking or scuffing on them.
Empty the cabinets. Remove any crumbs or trash present in them.
Make sure that all the appliances in the kitchen are in good, working condition.

Bedrooms/Living Room
Dust, vacuum, and mop once the furniture is removed.
There shouldn't be any markings or damage on the walls. If there are any holes, fill them.
Mop the floors and vacuum the carpets.
Clean the closets and remove all your belongings from them.
Wipe down the ceiling fans and central air vents.
Make sure that there aren't any cracks or scratches on the windows. Clean them properly.
Bathrooms
Clean all the cabinets and drawers.
Clean the shower/tub using bleach.
Wipe down the bathroom tiles.
Sweep and mop the floor. Clean the windows and the sink as well.
Clean and disinfect the toilet. Replace the toilet seat if required.
Wipe the mirror and make sure that it is spot-free. It shouldn't have any cracks.
Remove all your personal items from the bathroom.
Outside
Clean your garage and remove all your belongings.
Remove anything that you have placed in the ground or hung from a tree.
Cut the grass and pull out the weeds, if that is your responsibility.
Miscellaneous
Mop the entire apartment just before you leave.
Make sure that there is no lingering odor in the apartment.
Return your keys to the landlord. Some landlords charge fees if you don't return the key.
Deal with all the garbage you have. Don't leave it for the landlord.
Turn off all the lights before moving out of the apartment for the final time.
Important: Certain properties have policies in which renters must pay a "cleaning fee" when they move out. So, if you have to pay such a fee, then you don't need to go overboard and use your own money to clean the apartment before moving out.
Good job! You've done it. You've learned how to create a solid move-out checklist.
But, you might have a busy schedule, and you probably won't have the time to sit, create and share an entire checklist. It is just too much work.
So, what if we told you that there's a platform out there that could take the checklist creation process off your plate? Well, apparently, there is.
Create the Perfect Move Out Checklist Using Bit.ai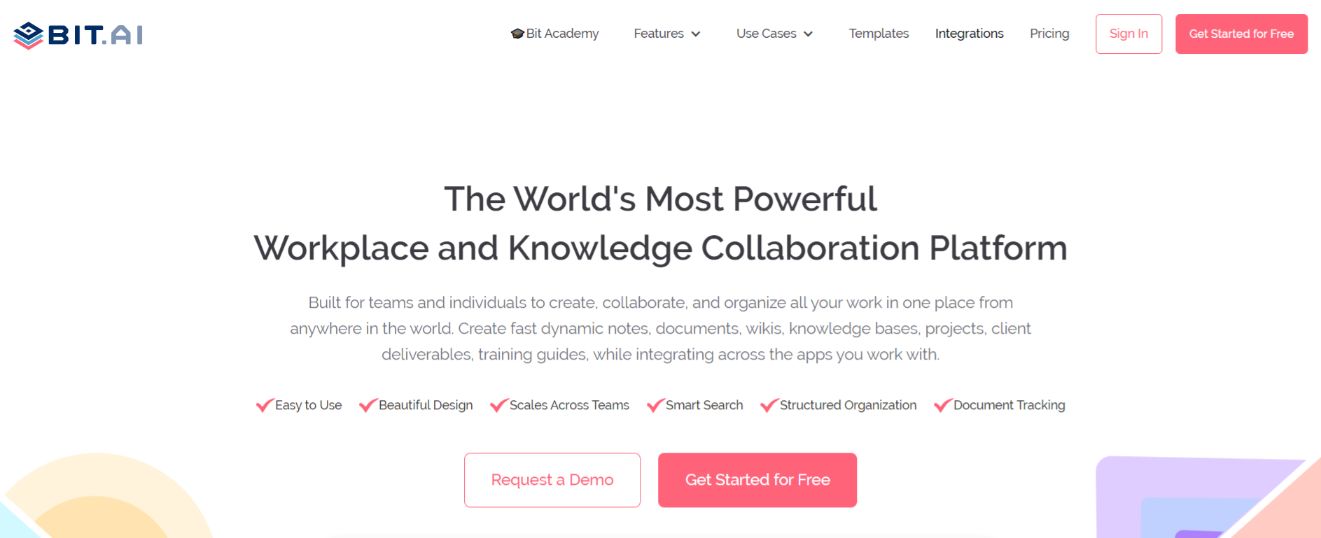 Bit.ai is a powerful, new-age document collaboration platform that helps you create, organize, manage and share documents under one roof. With its intuitive and integrated features, Bit.ai has simplified the often complex and long process of creating move-out checklists!
Using Bit, you can collaborate with your tenant/landlord on the checklist in real-time. Both the parties can stay on the same page by co-editing, making inline comments, chatting via document chat, @mentions, and much more. How awesome is that?
The best part is, this nifty platform lets you add videos, cloud files, maps, PDFs, charts, and almost every other kind of rich media in your document. By adding rich media to your move-out checklist, you can make your checklist more comprehensive.
What's more? Well, there are multiple ways to share the move-out checklist you've created on Bit. You can create a 'shareable live link' and share it with the other party OR even invite them into the workspace. You can also share your documents via 'guest access'.
Now, do you want to see how awesome your move-out checklist will look if you create it on Bit? (You can use the template and customize it according to your needs. Thanks us later.)
Wrapping Up
This is for all the tenants out there: if possible, do not break your lease early. Otherwise, you might need to pay a penalty, making it hard for you to get your security deposit back.
Secondly, if you've caused any damage to the property, be honest about it. Being honest can help you find a solution, or maybe, the landlord won't even charge you for the damage!
Last but not least, take photos or videos when you move out of the apartment. In case the landlord tries to accuse you of the damage later, you will have proof!
Further reads: 
Construction Schedule: What is it & How to Make it?
How to Create a Checklist the Right Way? (Template Included)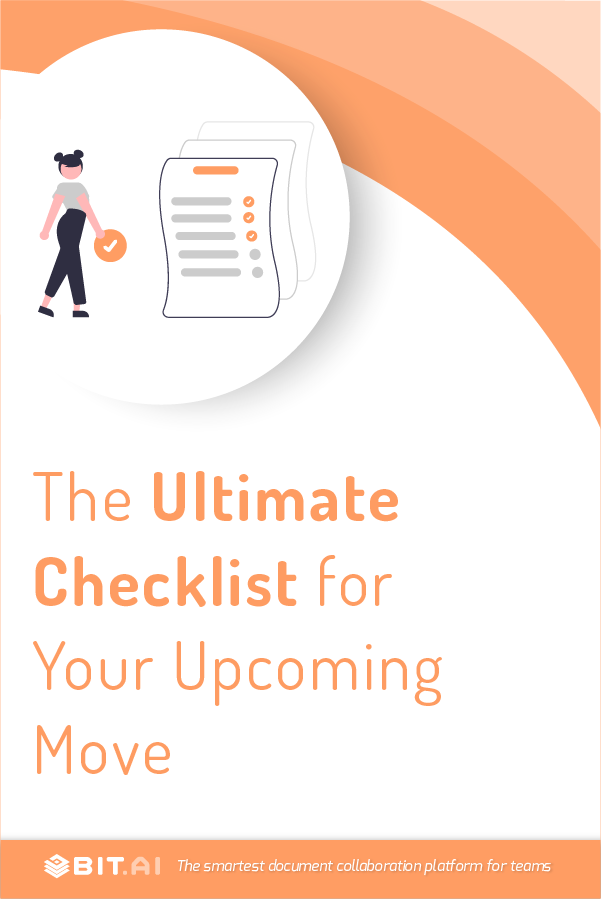 Related posts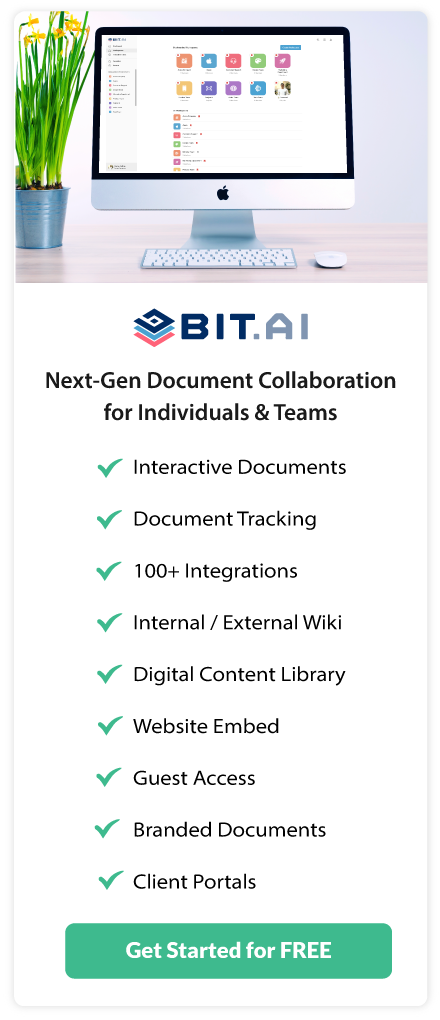 About Bit.ai
Bit.ai is the essential next-gen workplace and document collaboration platform. that helps teams share knowledge by connecting any type of digital content. With this intuitive, cloud-based solution, anyone can work visually and collaborate in real-time while creating internal notes, team projects, knowledge bases, client-facing content, and more.
The smartest online Google Docs and Word alternative, Bit.ai is used in over 100 countries by professionals everywhere, from IT teams creating internal documentation and knowledge bases, to sales and marketing teams sharing client materials and client portals.
👉👉Click Here to Check out Bit.ai.