No matter if you are an experienced contractor or project manager or a newbie, construction projects are never easy. Unless you are building a lego fort with your kids, construction projects can be complex and tiring, and often delayed!
With many moving parts – people, equipment, raw materials, and more – problems are bound to occur. If any project needs a well-thought-out execution plan and carefully mapped schedule, it's a construction project.
Any construction project begins when its owner identifies a need for a new building or civic improvement and concludes when the construction is completed and approved by proper authorities. During the project execution time, the project is guided by a construction schedule.
But let's not get ahead of ourselves. Let's first quickly understand what is a construction schedule and why it's important. Read on…
What is a Construction Schedule?
A construction schedule is an entire blueprint of how a project will be executed and by when. A construction schedule outlines project timeframes/ milestones and tracks project progress to keep everything on time and on budget. It's the backbone of any thriving project management for construction.
A construction schedule includes:
Project deliverables
Resource management
Asset allocations
Tasks required to finish construction
Dependencies between different tasks
Construction deadlines and task durations
Budget and costing of involved parts
Construction schedules are periodically assessed by project managers to make sure that the construction is going as planned and will be completed within the set timeframe.
Even though creating a construction schedule can be time-consuming, it can significantly help you avoid issues, give you a sense of direction, and enable you to manage project resources.
Why are Construction Schedules Important?
Creating a construction schedule is extremely important. Coordinating all tasks and personnel can be a tough job, and without a plan in place, it could become impossible. Schedules help track, communicate, and report progress for a particular project, keeping all stakeholders in the loop.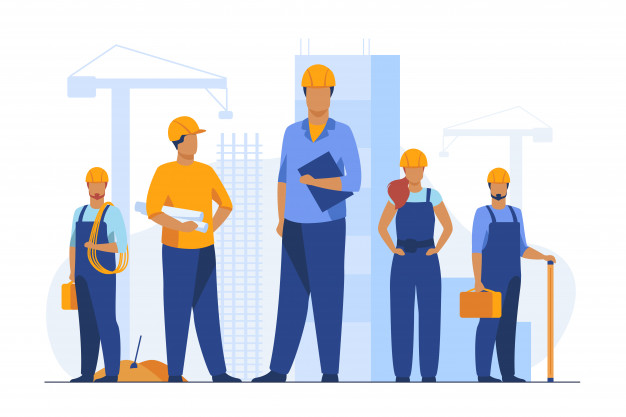 Here are some of the key points on why creating a construction schedule is crucial:
Resource management: Working with limited resources means managing them properly is important. Without proper resource management, work can't be done efficiently which could eventually lead to decreased productivity and increased discontent amongst employees. This is why managers should plan the use of each and every resource in order to help everyone do their jobs as efficiently as possible.
Provides a roadmap: When managers create a schedule, it kicks off the construction process and gives the entire team instructions to refer to and follow. By assigning them fixed tasks and responsibilities, managers give the entire crew a sense of direction and a roadmap to follow. ‍
Asset allocation: A construction schedule allows managers to allocate labor, equipment, and materials properly, making sure there's minimum downtime.
Keeping things under budget: Proper project planning and scheduling can accurately predict budget estimates. This can help keep the project within the set monetary limits, keeping both the manager and the client happy.
Quality control: Managing and allocating resources prior to project execution helps ensure that the right materials and equipment are used, maintaining quality throughout the project lifecycle.
Follow these steps to Create a Robust Construction Schedule:
Now that you know what a construction schedule is and why it's important for project managers to create a well-planned schedule, it's time to get into the "how" of creating a construction schedule. Follow these 5 steps to create a robust construction schedule:

Step 1. Get Information 
The first step in creating a schedule is to gather as much information as possible on the project and the stakeholders involved.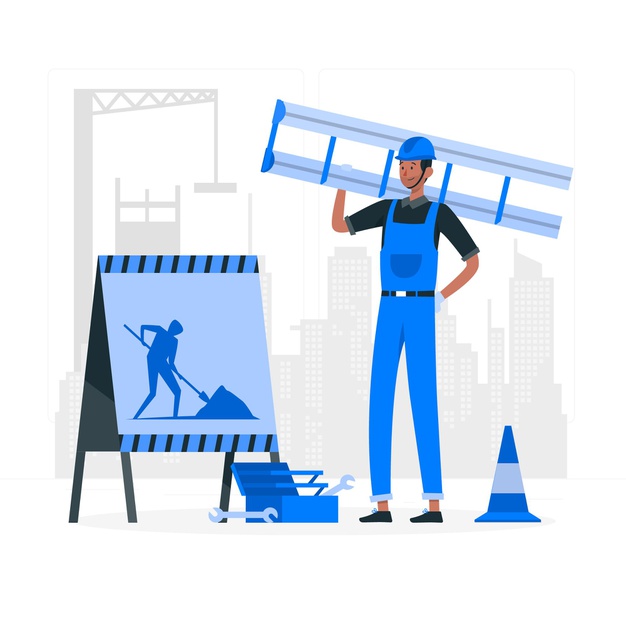 Specify what needs to be done and what will be your team's requirements. If you don't know where to start, begin by contacting all the subcontractors involved in the project and inquiring about their requirements.
Step 2. Identify Stakeholders
Next up, determine the roles and responsibilities of all labor and key stakeholders involved in the construction project. Include the names of everyone on the team- project owner, general contractor, subcontractors, and suppliers.
Step 3. Collect Tasks
Every single step that leads you closer to project completion is a 'task'. Tasks need to be broken down into smaller structures and specified correctly in order for them to be successfully executed. Tasks are what form the basis of your entire schedule and must be collected, prioritized, and assigned correctly.
To efficiently manage construction and its deliverables, project managers often divide the tasks into smaller and more manageable elements, referred to as a Work Breakdown Structure or WBS. The work breakdown structure thoroughly lists down all project tasks; maintains project scope and dependencies. Following such a methodology is surely going to help your team in the future, making the work a lot more manageable and keeping everyone accountable.
You can further add milestones which are significant points that mark the end of a large development phase in your project. Adding and tracking milestones helps your team be on the right path.
Step 4. Estimate Task Duration 
Once you have collected and assigned all tasks required for successful project execution, it's time to give these tasks, a start, and end date. Estimating task duration would give you a clearer picture of how long your construction will take and help you plan your resources accordingly.
Make sure that these determinations are realistic and don't forget to factor in the climate as it can play a huge role in delaying construction projects.
You would also need to factor in scheduled holidays and consider sick and vacation days for employees. Maintain some wiggle room to accommodate timeline fluctuations.
Step 5. Assign Tasks
Tasks need to be assigned before construction can actually begin. Assigning roles and responsibilities reduces ambiguity and provides clear instructions on what needs to be done and by whom.
Making labor and contractors aware of what is expected of them in terms of commitment keeps them more accountable and sincere in their work. Once you have assigned the work, your schedule is ready to go out in the real world. Make sure your resources are balanced and no one team or stakeholder is over-assigned tasks.
Step 6. Review the Schedule
No schedule is and should be set in stone. Schedules should be accommodating to change and flexible enough to modify learning new information. Schedules require reviewing completed tasks on periodic intervals to correct fluctuations and minimize risks. Keep monitoring and reviewing your schedule periodically to keep track of progress and mitigate any potential risks or challenges that may arise in the future.
Step 7. Assumptions or Constraints
The last step is to add any constraints, assumptions, or limitations you have incorporated while creating the project schedule. The team working on the construction needs to be informed of the possible difficulties they can face in the future and how to operate if such a situation occurs.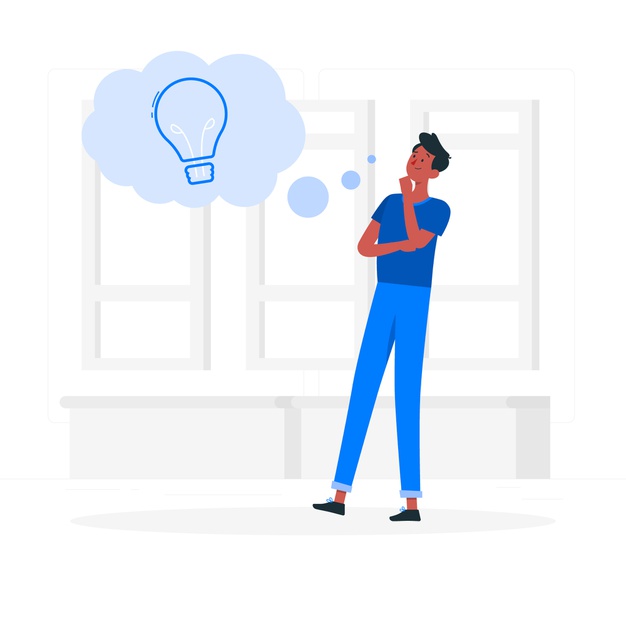 Internal/external environmental changes, lack of resources, or other unforeseen challenges need to be accounted for in the schedule, all are good examples of constraints a project might face in the future.
How Bit Helps with Construction Scheduling?
Using a documentation tool is a great way to create construction schedules more efficiently and effectively. This is why smart managers use platforms like Bit to create, manage, and share construction schedules with their teams.
A must-have tool for managers, Bit.ai is an all-in-one document collaboration platform designed for the modern-day workplace. Bit provides a commonplace for employees to simultaneously collaborate and manage schedules, brainstorm ideas, assign tasks, store project assets, and get work done collaboratively.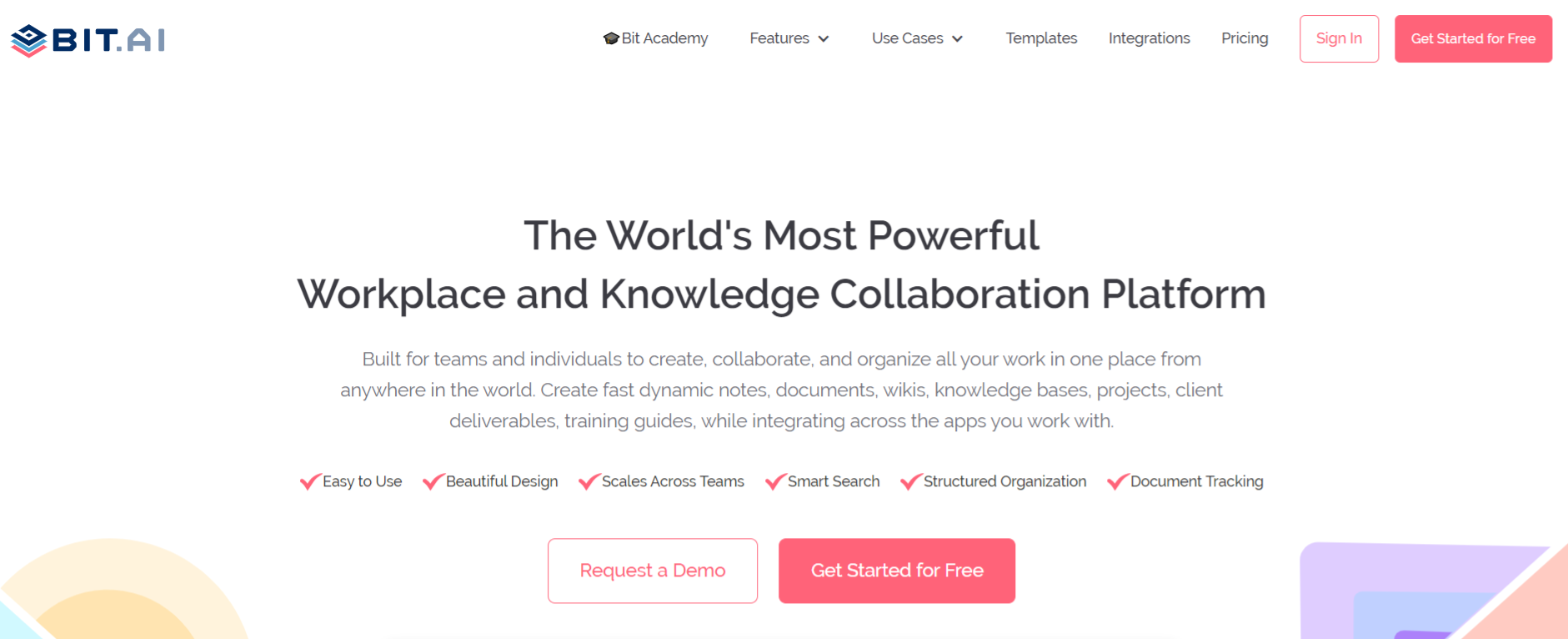 Simply create a workspace, add your team members, and start creating your workplace documents like construction schedules quickly! You can further share these documents with external clients, partners, sub-contractors, etc., and get detailed insights on how they interacted with your documents! Cool, right?
Some more features of Bit are:
Internal/external wiki
100+ Rich media integrations
Document tracking
Digital content storage
Multiple ways of sharing: trackable links, live embeds, and live state
Brandable documents

What are You Waiting For?!
Now that you're loaded with enough knowledge about construction schedules, it's time to put all that info into practice. As a project manager, creating a well-planned schedule makes your job tremendously easy.
Not only are you able to keep things under budget, but you can ensure the successful execution of the project by keeping your schedule as a reference document.
Note that the construction schedule is a living document that needs to be modified and improved upon as the situation demands.
This is why document collaboration tools like Bit are perfect for creating such documents as you can edit any document in real-time and make changes as your company demands. So, what are you waiting for? Start creating your construction schedule documents today, with a little help from Bit.ai! Good luck!
Further reads:

Related posts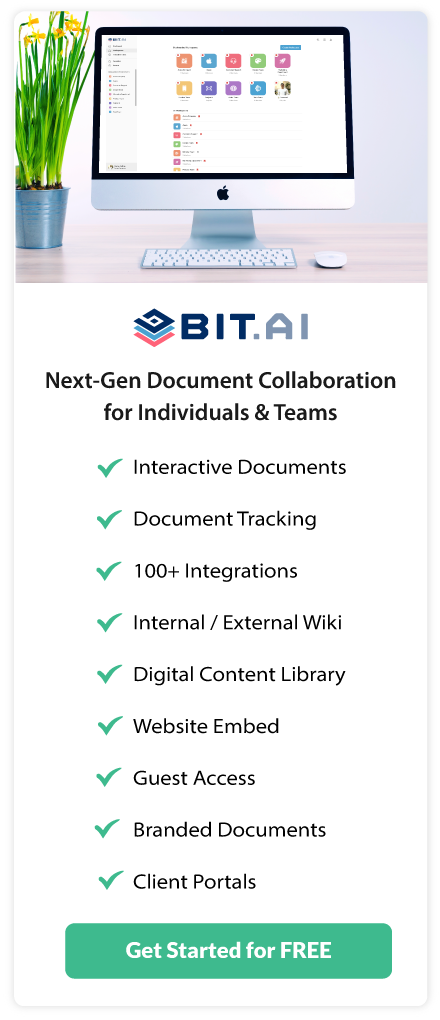 About Bit.ai
Bit.ai is the essential next-gen workplace and document collaboration platform. that helps teams share knowledge by connecting any type of digital content. With this intuitive, cloud-based solution, anyone can work visually and collaborate in real-time while creating internal notes, team projects, knowledge bases, client-facing content, and more.
The smartest online Google Docs and Word alternative, Bit.ai is used in over 100 countries by professionals everywhere, from IT teams creating internal documentation and knowledge bases, to sales and marketing teams sharing client materials and client portals.
👉👉Click Here to Check out Bit.ai.