No matter how long you've been an organizer or an event creator, there's always a new challenge to face like the current Corona Pandemic, which makes the profession more stressful.
The world is going through a phase of hardcore social distancing, where online events are a great source of engagement and information. But planning one can be grueling at times!
So, to prevent burnout, even the most experienced event organizers and hosts could use an Online event planning document template for a smooth process.
But, before we introduce you to our awesome Online Event Planning template, let's take a quick look at what exactly is an online event planning document, why is it important and what are the things one needs to include in these documents.
What is an Online Event Planning Documentation?
Online event planning documentation is a coordinated effort to share all important, changing information about an event in one digital place. It's a way to ensure your team is on the same page and has access to the resources they need to do their jobs.
Why Online Event Planning is Important?
Online events are complex with so many parts moving around – from, invites marketing efforts, presenters, videos, partnerships, communication, sponsors, advertisers, etc. It's important to plan everything at one central place for the process to be smooth and without hassle.
Online event management planning solves many of the challenges faced by event planners. Including:
Easy Social media promotion
When you take your event planning online, you can integrate social media into the marketing plan. It's a free and easy way to widen your reach beyond just your guest list and invites.
It costs so much less
Forget about having to spend money on postage costs and printing. With online event planning, you can send all the invitations you want, create a homepage, coordinate with committee members and more with lesser costs.
You look more professional and organized
With online event planning, you can create registration forms, invitations, homepages, and other web pages for free-advertisement. These elements will make you look more professional to your sponsors as well as your audience.
You can collect registrations 24/7
Attendees make registration themselves anytime, during the day or night. Self-service event registration is a part of the online event planning process that saves you time and lets you collect registration even if you are not in the office.

What You Should Include in Online Event Planning Documentation?
Title- This is the title or the heading of the event
Date/Time- Date and Time of the Event.
Location- Online platform where users will join for the event
Description- When organizing an online event you need to provide an informative yet brief description for it. This description can be used in various marketing assets like brochures, social media platforms, etc.
Head Coordinator- This person handles all the major activities and focuses on organizing the online event with any chaos. All the committee members report to the head coordinator.
Members of the Event Committee- For both small and large events, it needs an organized team to execute the production. That team is called the Event committee and the people part of it are called its members.
Event Goal- With your clear goals in mind, you can create an initial scope of the event. Your scope offers key points and details on how will you achieve your outlined goals.
Event Summary- Whether it's a seminar or a conference, the events you host or attend can give great fodder for newsletters and press page articles — if you highlight the most crucial points through an event summary.
Event Schedule- Scheduling an event is the process of planning out the whole timetable of activities. This part of online event planning is usually carried out at its beginning stage.
Event Marketing- Every successful online event has a promotion and marketing idea to spread the word out and pump up the excitement. There are different ways to market your event – Blogging to social media to online advertising and newsletters.
Event Budget- Establishing a budget for your event helps avoid unwanted surprises- like running out of money for final touches, etc. If you plan out your whole budget at the beginning and continue to update your final variables, then your event is bound to be a big success.
Event Partnerships- Collaborating with the right sponsors and partners can switch the outcome of an online event for the better — it helps in attracting fresh audiences, minimize costs and enhance brand authority
Event planning tools- Technology is upgrading the online event space for both event-goers and organizers. When planning out your next event, certain tools and software will need to be implemented for-
Registration and ticketing
Live streaming and recording
Calendar tools, etc.
Read more: Invitation Letter: What is it & How to Write it Perfectly!
Create a well-defined Online Event Planning Document the Right Way with Bit
All set to create that clear Online event planning document to carry out a successful event? Well, we have got the perfect tool for you!
Bit.ai is a new-age document management and collaboration tool that helps teams to collaborate, share, track and manage all information in one place. It's the perfect tool to create, store and share Online event plans.

Apart from the event planning, one can create everyday documents like ebooks, case studies, onboarding docs, fact sheets, sales decks, project proposals, media kits, and many more.
Bit has an amazing UI that's easy to understand by a new user, making onboarding easier. The user experience is phenomenal too as everything is easily organized in workspaces, folders and content libraries.
No matter if you want to create an event schedule or a resource page for your online event, Bit's amazing organizational capabilities help arrange your information easily.
Still not sure how Bit can help you create an impressive event planning document to help you execute that event smoothly? Let's see some more of Bit's awesome capabilities!:
Collaborate in real-time
Multiple people can simultaneously collaborate on a Bit smart document in real-time. Suggest edits, work collectively and ask questions with real-time mentions, and comments.
Interlink business plan documents
Now, you can interlink your document with other important assets that are supposed to be posted like an event scheduler, calendar and more within the platform.
Multiple ways to share
Bit documents can be shared in a live state meaning that all changes that you make to the document will update in real-time. If you are sharing your documents with committee members, they will always get your most up-to-date changes.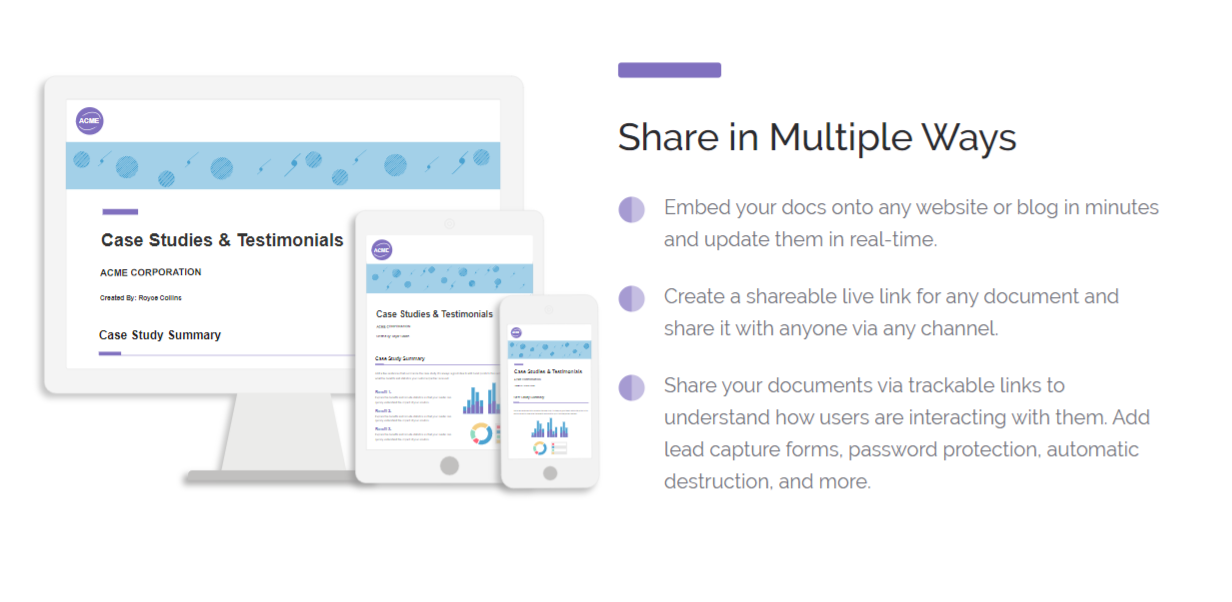 You can even embed an event summary on your website or blog. Since Bit documents render and are responsive, any changes made to the document will reflect live on the site!
Moreover, features like document tracking, password protection, file access restrictions, etc. help keep your documents safe.
Distraction-free and quick documentation
The best part is Bit's support for Markdown which allows developers to quickly create and format text without any distractions.
Once you are done creating your document, you can easily export it as PDFs, Word files, Markdown and much more. Markdown is supported by GitHub and other software development tools, making it easy to share the work you do inside of Bit with other platforms.
Track engagement on shared Online event planning documents with members, partners, etc.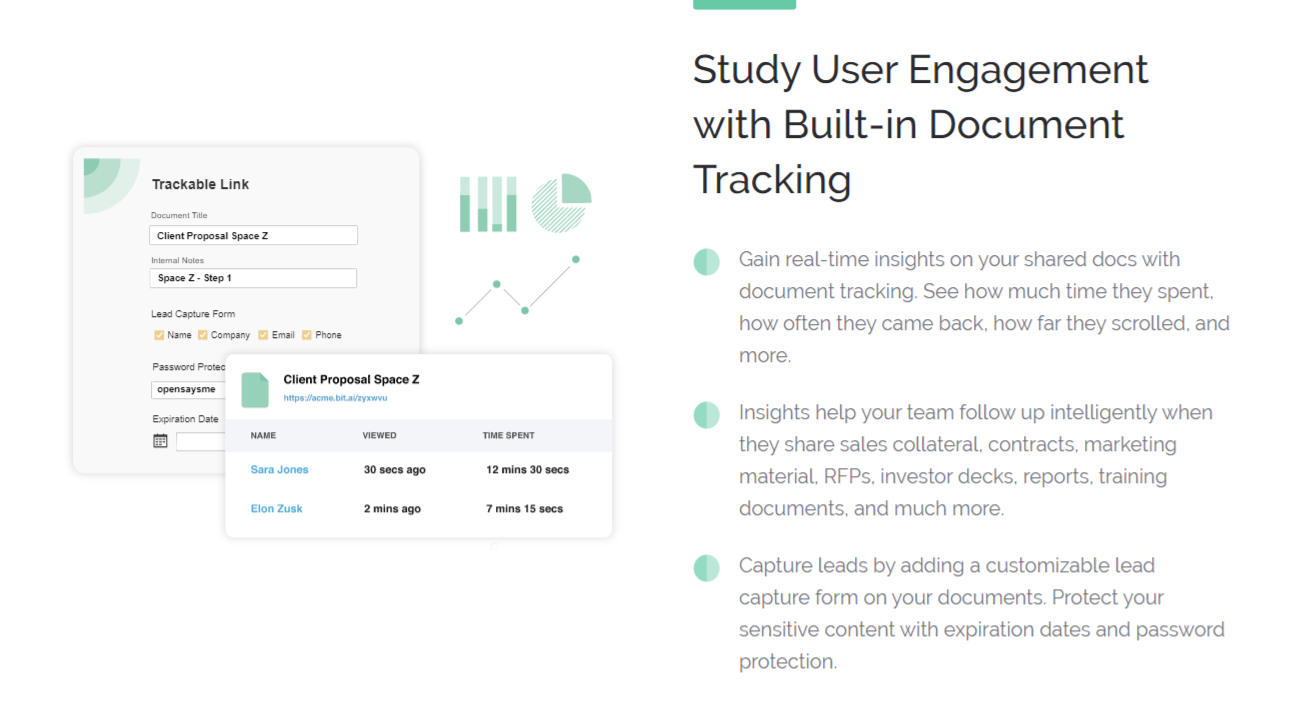 Imagine if you were able to track the time spent by others on your document, how frequently they were viewed, and if they were viewed at all. Well, Bit allows you to track your documents and gain amazing insights, helping you create an even better version of your documents.
Automated table of contents
Bit also has an automated table of contents based on the headers you add to your document. This makes sure you can scroll to different sections of your document quickly as an employer, employee and for your HR viewing the final published document!
Now, that you have learned everything about Online event planning and how to create a document on it, feel free to check out Bit's amazing Online Event Planning template to make your event a big hit!
To make the process of crafting an Online Event Planning Document easier and fun, we have created a ready-made template for you! Check it out below: 

How to use an Online Event Planning Template with Bit
The process of creating an Online event planning document on Bit is insanely easy! Just follow these four simple steps to create a software design document quickly:
Step 1: Create a Bit Account
Go the home page of Bit.ai and click on Get Started for Free or Sign Up to get started. Enter your email address to sign up. Once in, you can create your personal profile.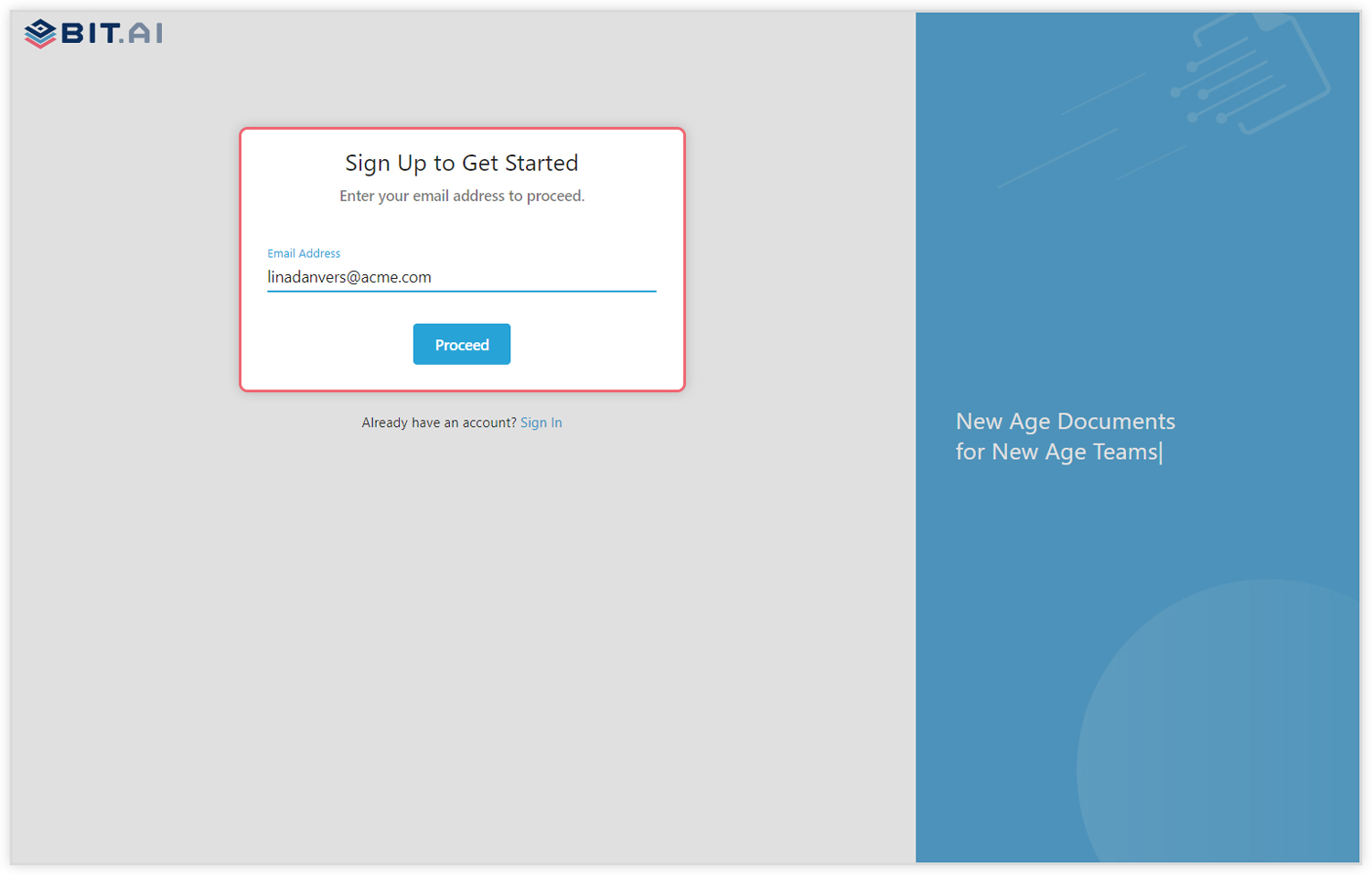 Step 2: Create a Workspace
Workspaces are where the work gets done. Click on the 'Create Workspace' button on the right. A popup will show up prompting you to add a name for your new workspace. You can create a workspace around a team, department, large project, client, partner, etc.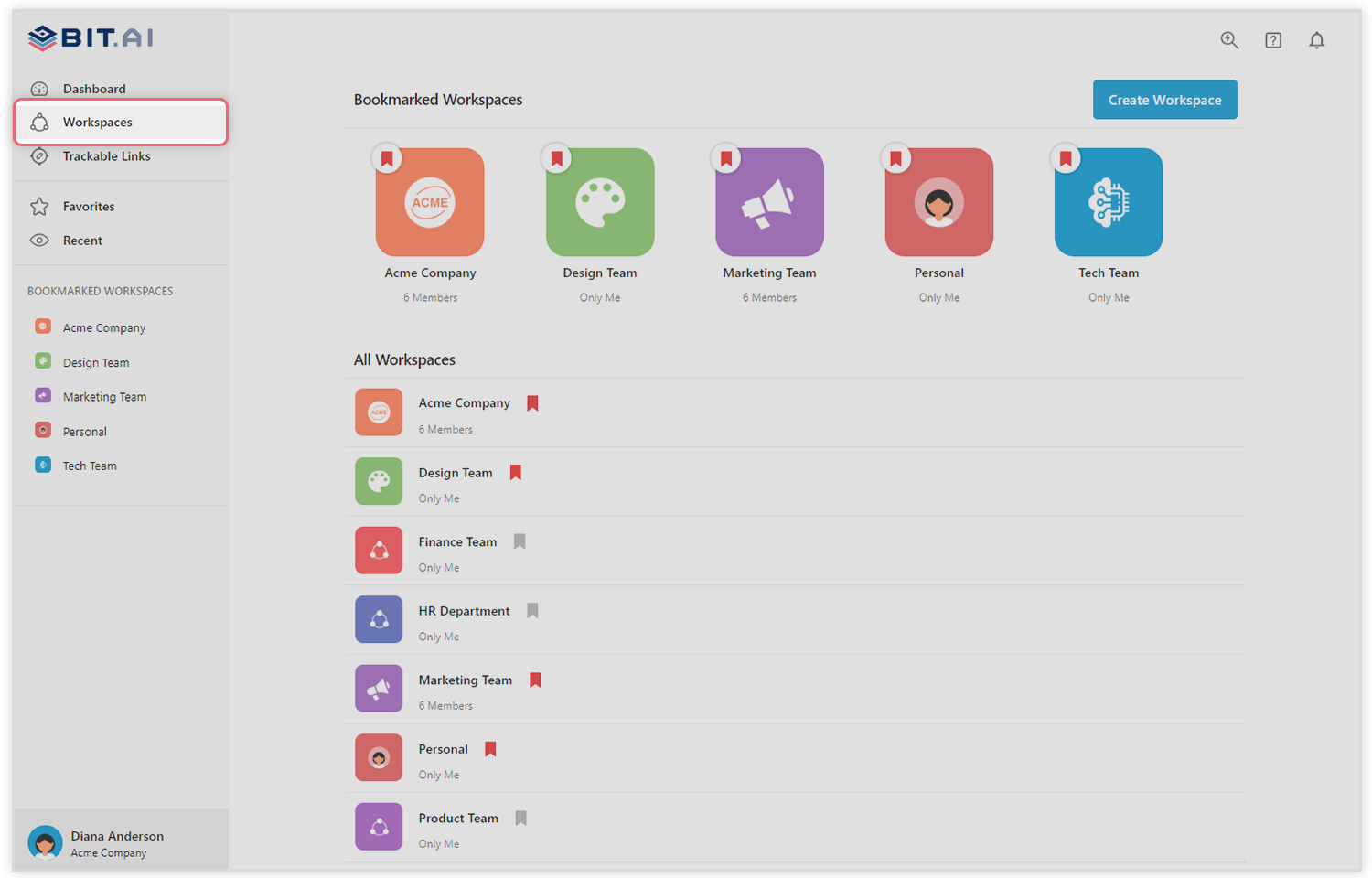 Inside each workspace, you can create an unlimited amount of Bit documents and access your content library (storage area for all of your digital assets – web links, files, cloud files, rich embeds, etc.).
Step 3: Add Team Members
Bit allows your team members to collaborate in real-time and get work done. Collaboration starts at the workspace level.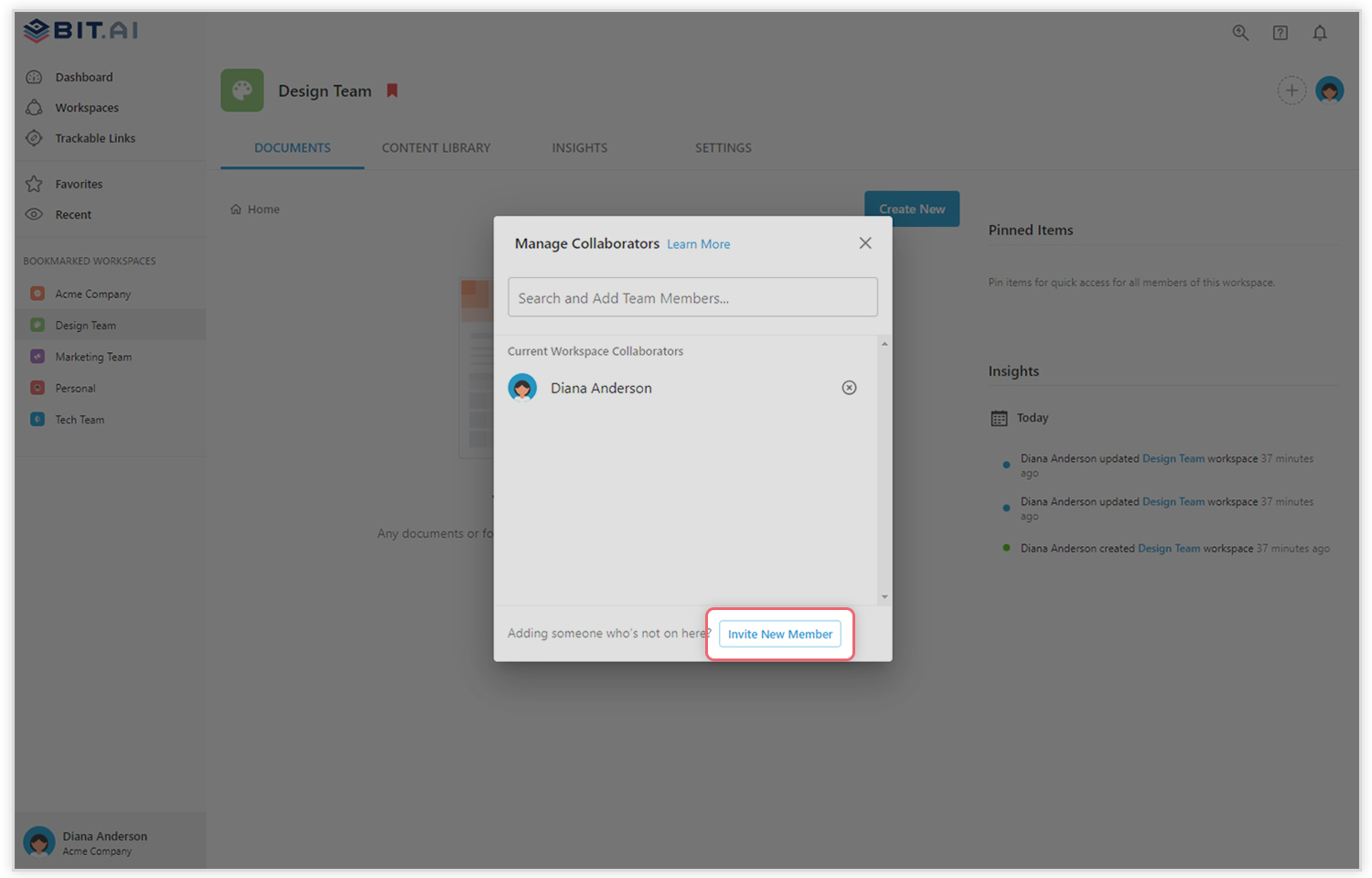 You create private workspaces by default. However, you can invite others to join you inside of a workspace and collaborate together with the knowledge, projects, documents and content inside of the workspace.
Step 4: Create Your Desired Document
Once you are in the workspace, click on the 'Create New' button. Select 'From Template' in the dropdown.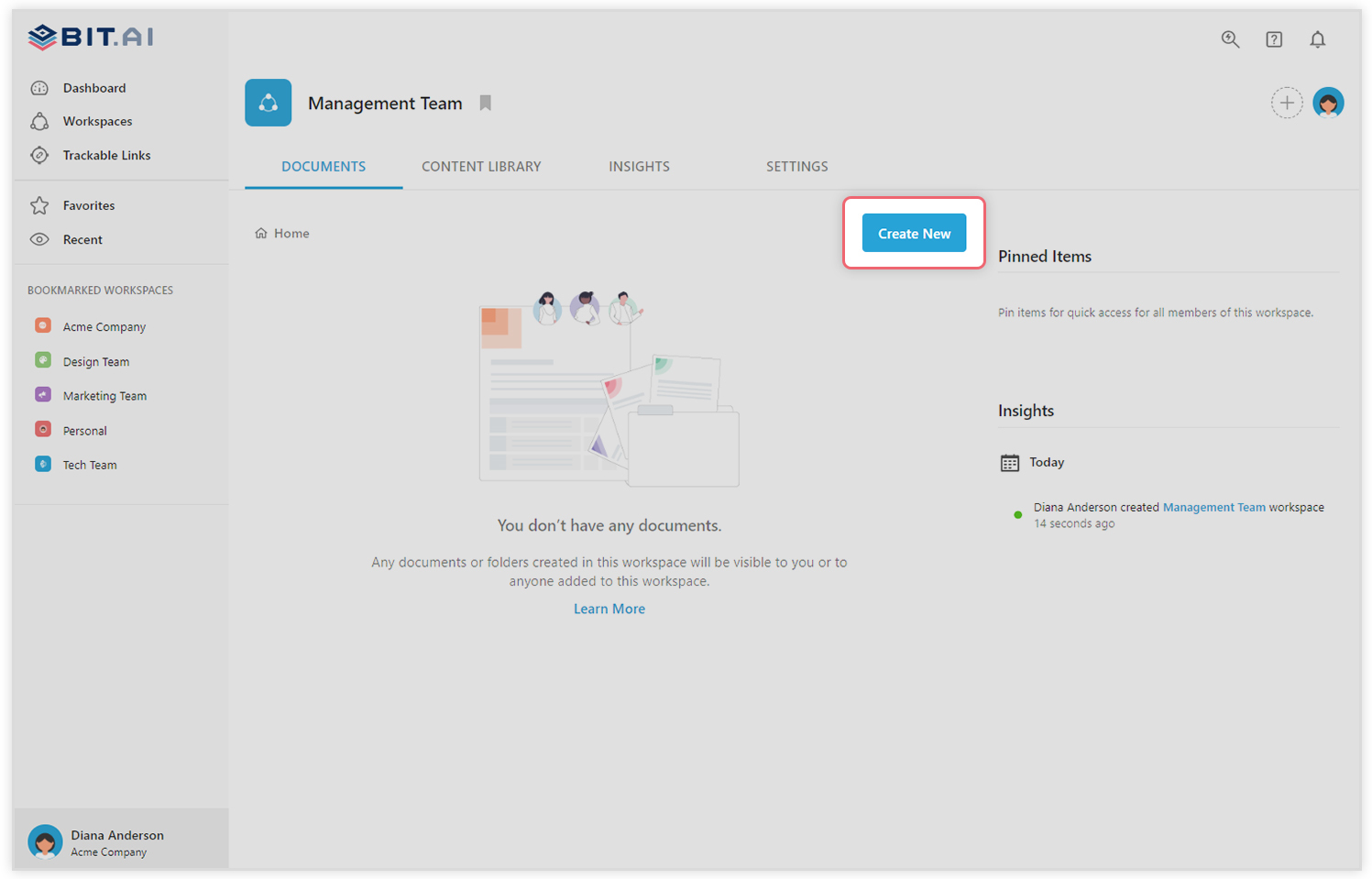 A pop up will display allowing you to select a template from the gallery. In the search box on the top left corner, you can search for "online event planning template". Once your desired template pops up, click on it and click on the "Use Template" button on the bottom right corner.
That's it! Your online event planning document is ready for use!
🎥Watch this video to learn more👇
Wrapping Up!
With a solid event plan in place and all the wheels in motion – Nothing can stop you from carrying out a successful event. Bit's online event planning template will help you coordinate marketing, schedule, presenters, etc. and keep everyone on the same page. Cheers!
Further reads: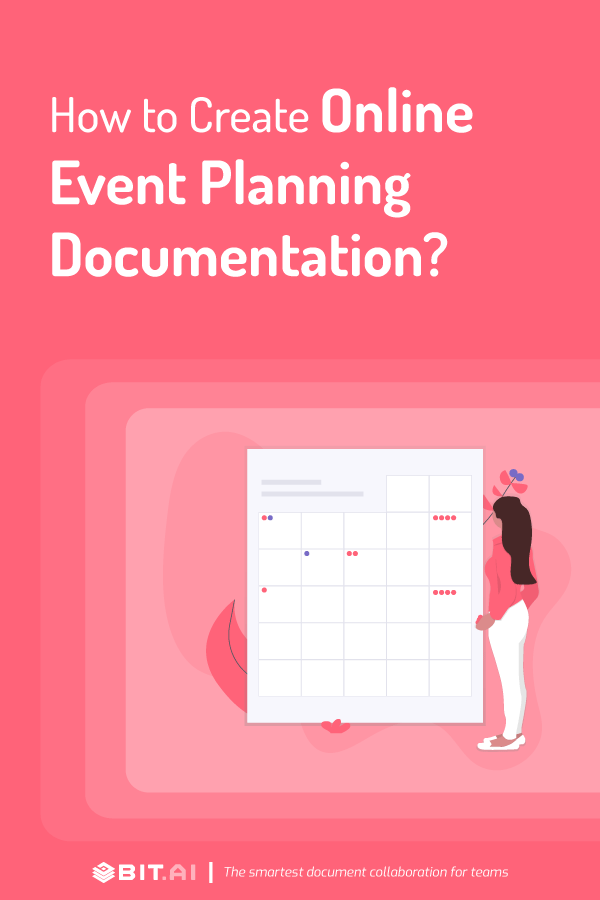 Related posts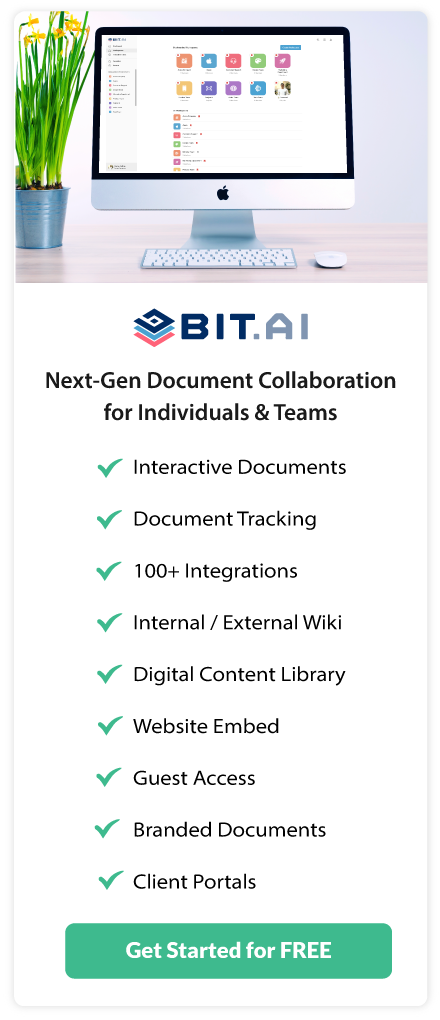 About Bit.ai
Bit.ai is the essential next-gen workplace and document collaboration platform. that helps teams share knowledge by connecting any type of digital content. With this intuitive, cloud-based solution, anyone can work visually and collaborate in real-time while creating internal notes, team projects, knowledge bases, client-facing content, and more.
The smartest online Google Docs and Word alternative, Bit.ai is used in over 100 countries by professionals everywhere, from IT teams creating internal documentation and knowledge bases, to sales and marketing teams sharing client materials and client portals.
👉👉Click Here to Check out Bit.ai.