The internet has been one of the fastest-growing technologies of all time. There were over 4.39 billion internet users in 2019, an increase of 366 million (9 percent) from January 2018. As mobile phones become cheaper and the internet becomes more accessible, people continue to spend more time online.
With so many potential customers waiting to be served, starting an online business sounds like a lucrative idea. Add the fact that it literally requires no setup cost- you just need a laptop and an internet connection to get your shop running.
Thanks to the low cost of entry for business and the massive popularity of social media sites, online commerce is experiencing massive growth and turnover.
In 2017, retail eCommerce sales worldwide reached $2.304 trillion, a 24.8% increase over the previous year, eMarketer estimates. Mobile was a key factor, as m-commerce (mobile commerce) accounted for 58.9% of digital sales.
Although the cost of entry is next to nothing, the real challenge is finding the right idea and turning it into a profitable online business.
We all are passionate about something, but having a way and a strategy to convert that passion into money is the obstacle we need to overcome.
This is why we decided to research and curate a comprehensive list of awesome online business ideas anyone can start on their own.
The Top 31 Best Online Business Ideas That You Can Easily Implement
Web Design
Dropshipping
Graphic Design
Provide Transcription services
Earn Money via Blogging
SEO Consultant
Make a Chatbot
Sell Online Courses
Become a Freelance Writer
Start a YouTube Channel
Do Affiliate Marketing
Print on Demand Selling
Start a Podcast
Email Marketing Specialist
Web Development
Email Management
eBook Author
App Development
Selling on Amazon
Fiverr Gigs
Selling on eBay
Freelance Proofreading and Editing
Virtual Assistant
Fill Out Online Surveys
Social Media Manager
Data Entry Jobs
Landing Page Specialist
Sell Stock Photographs
Influencer
Stock Market Trading
Use Instagram to Your Advantage
1. Web Designing
According to data, there are over 1.5 billion websites on the world wide web today (however, less than 200 million are active). Website designing has grown in popularity over the years as brands are now more concerned about their online appearance and want to leave a lasting experience for browsers.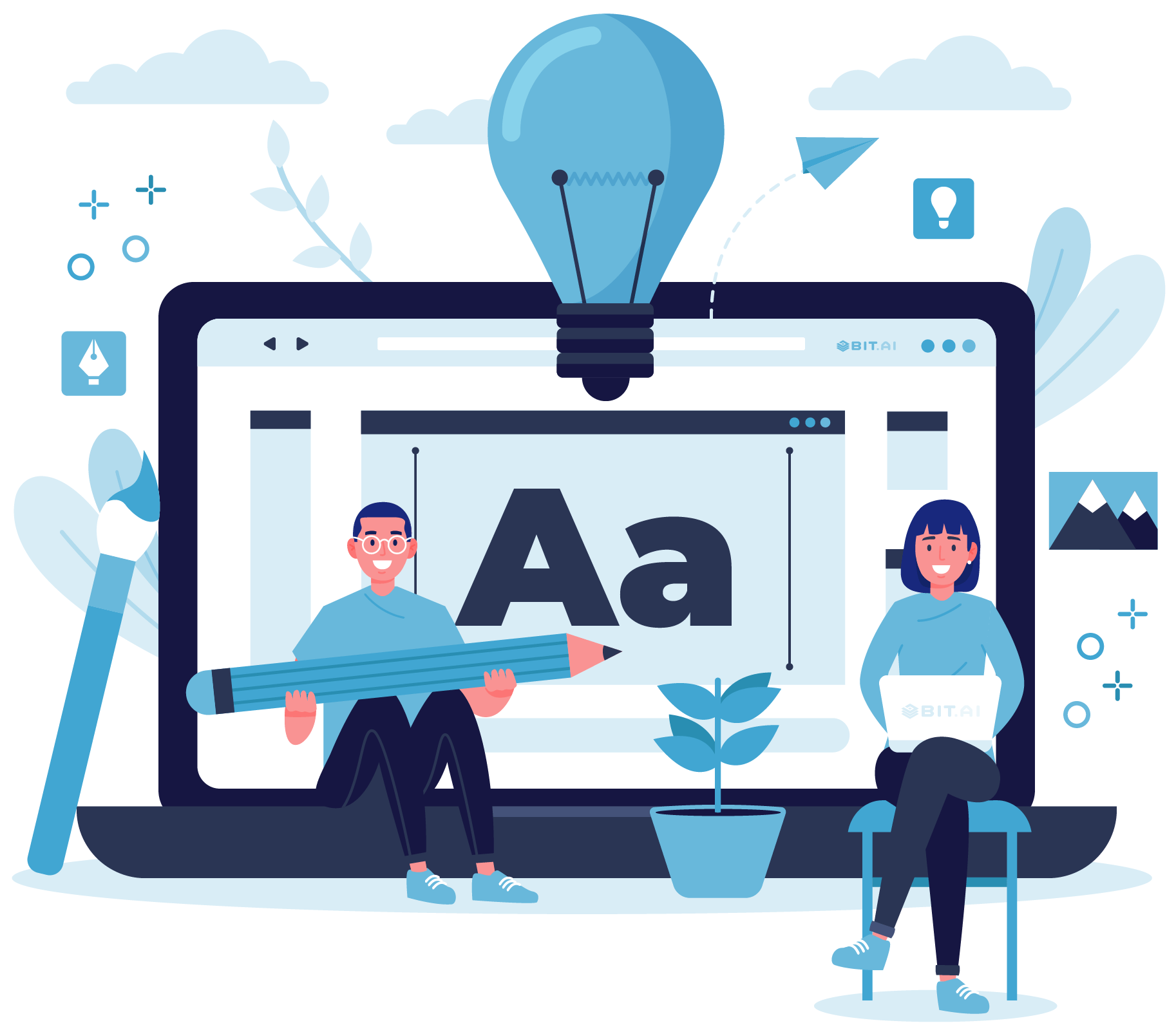 If you want to become a website designer, you need to have knowledge of both UI (user interface) and UX (user experience) design while having a small understanding of programming languages is a plus.
You can start by learning design tools like Figma, Sketch, Photoshop, Illustrator, or other visual design and wire-framing tools for prototyping.
You can either take a class or study from online tutorial websites like Udemy, Coursera, Skillshare and more. As long as there are websites on the internet, web designing would be in demand, making it a great skill to master.

2. Dropshipping
Dropshipping is a retail fulfillment method in which the seller doesn't keep the inventory and outsources the delivery of the products to a third party like the manufacturer, another retailer, or a wholesaler.
That third party ships the product directly to the shopper. Dropshipping has gained tremendous popularity amongst younger generations and first-time entrepreneurs who are looking to dive into e-commerce but don't have the capacity, money, time, or resources to compete with giants like Amazon or eBay.
Since the seller doesn't hold any inventory or stock, it frees up their time to focus solely on selling and not on inventory management and deliveries.
You can purchase a product you find interesting from websites like AliExpress and then outsource its delivery to the manufacturer itself for any third party.
Shopify is the most common platform amongst drop shippers, thanks to its marketplace Oberlo. Shopify is one of the most popular eCommerce stores with more than 1.7 million merchants and hundreds of apps to pick from. Oberlo helps users browse AliExpress and import products they like directly to your Shopify store.
Read more: 21 Best Growth Hacking Tools For Success
3. Graphic Design
According to the Design Management Institute (DMI), between 2004 and 2014 design-driven businesses consistently outwitted the S&P by a whopping 219%. Also, data has shown that companies who encourage creativity achieve 1.5 times greater market share.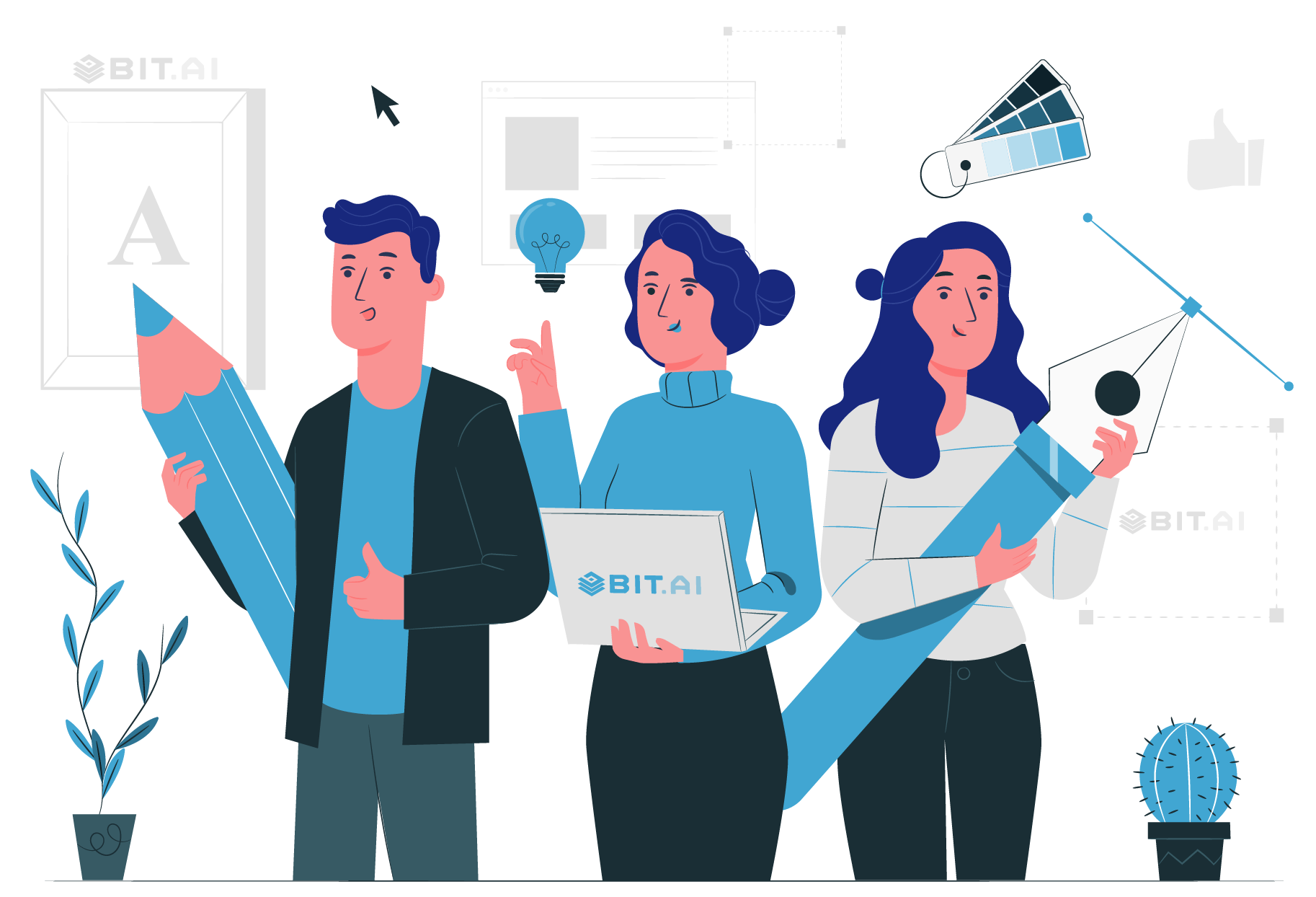 Design forms a key part of a brand's presence online, making graphic design a great skill to learn and start an online business around. You can charge businesses for creating their website, ads, posters, logos, and other marketing material, or can even start a full-fledged design agency.
If you are an expert in any graphic design software like Photoshop, Illustrator, Sketch, etc. graphic design is a fruitful field to explore and start an online business around.
Read more: Top 12 Design Collaboration Tools For Teams
4. Provide Transcription Services
A transcription service converts speech into a written or electronic text document. To do audio-to-text transcription, one would require decent transcription software, a good pair of headsets or earphones, and a document management tool like Bit.ai or Word.
If you have great listening skills, transcription services can be a good niche online business idea. To get started, you can use software like GoTranscript, Express Scribe, or Transcriber Pro.
5. Earn Money via Blogging
Did you know that more than 77 percent of users (that's 3/4ths of the internet) read blogs regularly?! The demand for good quality content is out there. If you have a knack for writing and are passionate about a field or topic, you can create a blog around it and earn via affiliate marketing, Adsense, or sponsorship.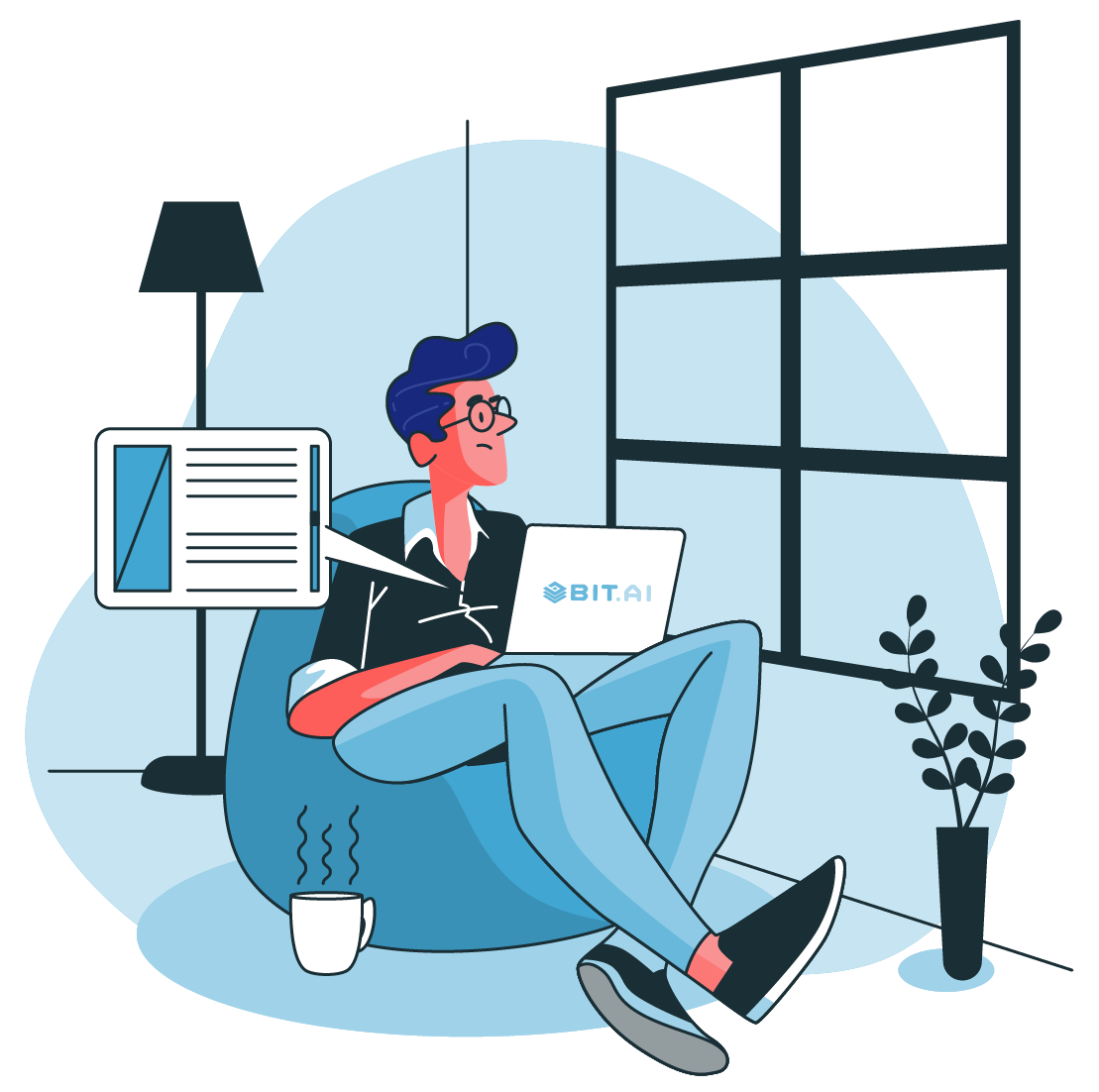 Blogging is one of the most common online business ideas, as evident from the fact that there are over 152 million blogs on the internet. However, don't let that number discourage you from starting your blog if you are really passionate about writing and it comes naturally to you.
6. SEO Consultant
American small businesses spend an average of $497.16 per month on SEO services. If you have prior experience in driving traffic to a website through search engine optimization techniques, you can give recommendations to clients and start an online SEO consultancy service.
How to optimize the content, the title, description, meta tags, images, etc. are some of the things you should be good at to charge more for your services. You can look for job boards for finding clients or on freelancing websites like Upwork or Freelancer.com
7. Make a Chatbot
Chatbots have grown in popularity over the last few years, and for a good reason. More than half of US customers prefer to resolve their issues through web chat instead of calling customer care.
If you can code, you can start an online business making chatbots for businesses and helping them serve customers. If you don't have coding knowledge, there are many platforms out there like Chatfuel that can help you create chatbots without learning how to code.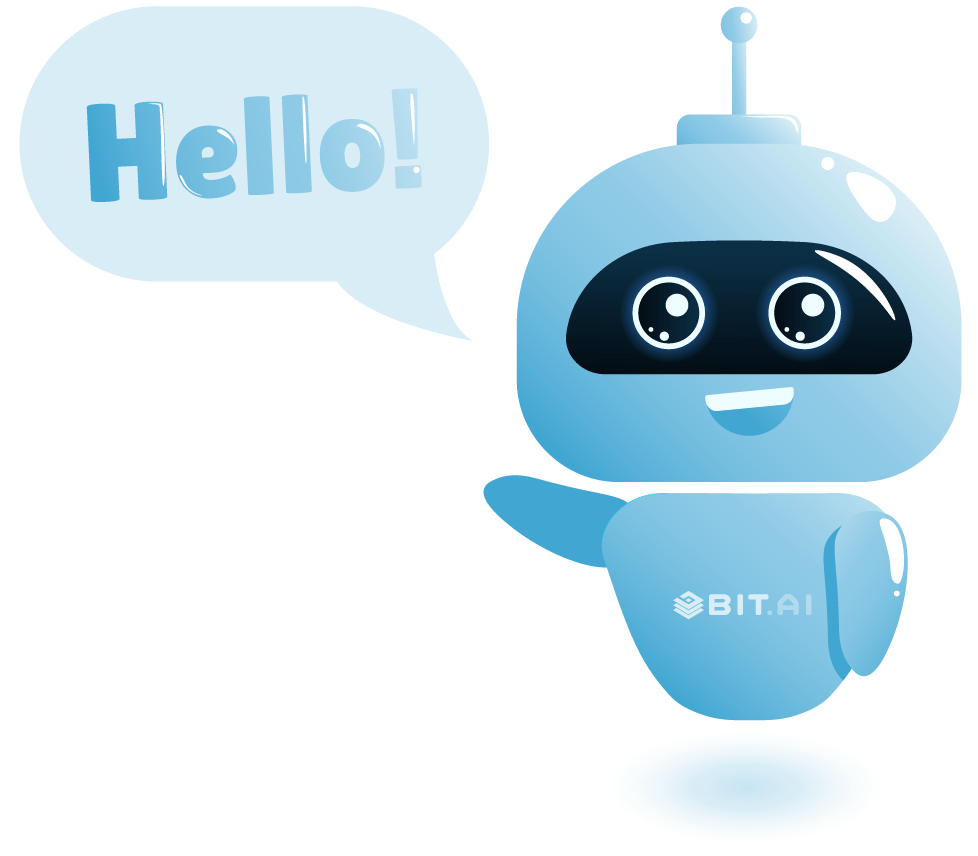 If you don't want to use a platform, you can learn chatbot programming on platforms like Udemy or Skillshare and get started with your chatbot business.
Data suggests that by the year 2021, 50% of enterprise companies will spend more on bots and chatbot creation than they will on traditional mobile app development. It looks like the right time to get in on the trend!
Read more: Top 9 Customer Service Software For Small Businesses
8. Sell Online Courses
According to federal data, more than 6.3 million students in the U.S. – most of whom were undergraduates – took at least one online course in the fall of 2016, a 5.6 percent increase from the previous year.
Students are increasingly turning to online courses as they are much more convenient. If you are an expert at something, you can compile your expertise into a full-fledged course and sell it online easily.
You can register as a tutor on websites like Udemy, Skillshare, Coursera, and more and teach a class online. Teachable is another great site for creating, hosting, and selling online courses.
Read more: Business Development Plan: What Is It And How To Create A Perfect One?
9. Become a Freelance Writer
Thanks to social media, content consumption on the internet are at an all-time high. If you have a thing for writing, you can turn your passion into a money-making business.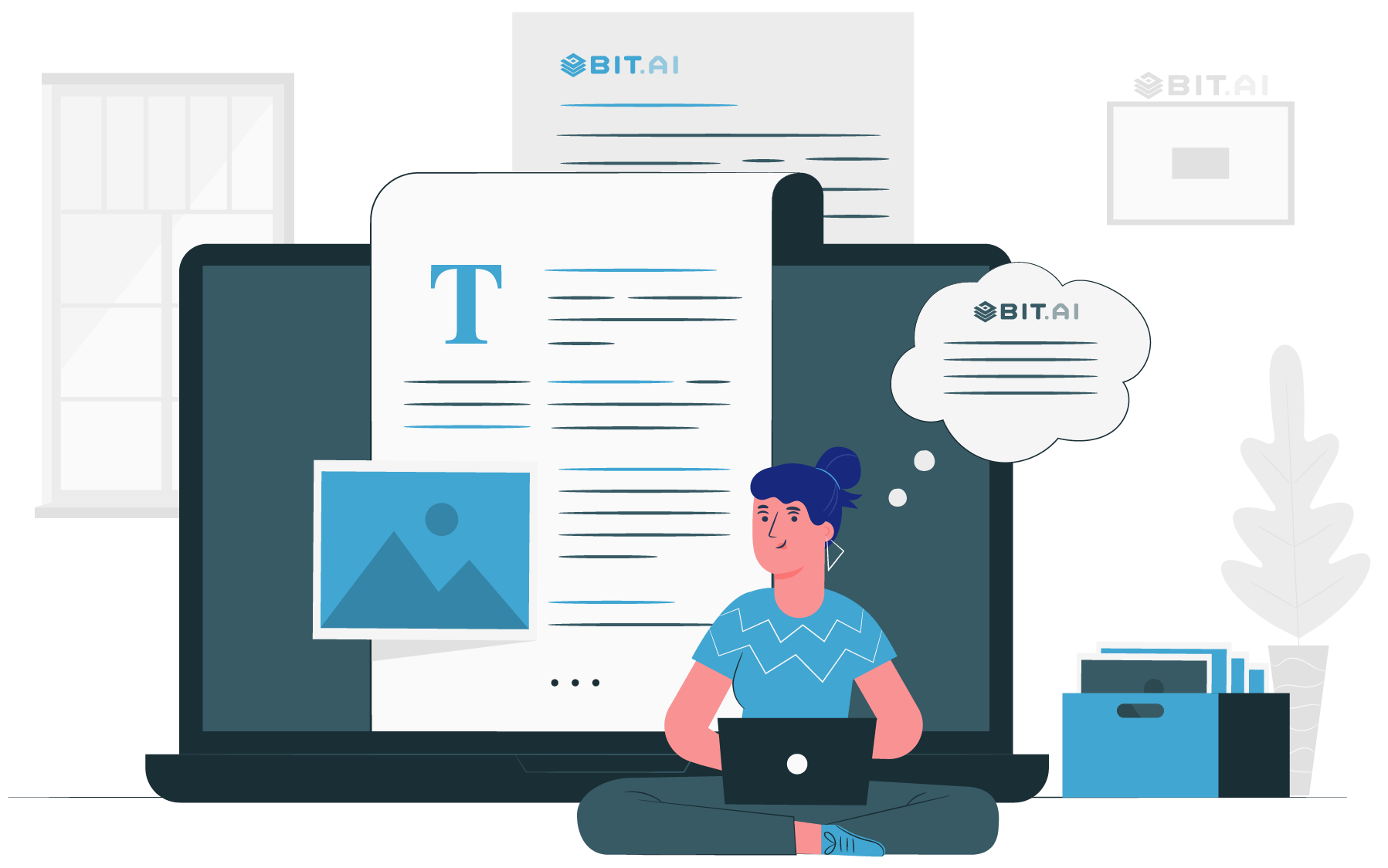 Content writers are in high demand as businesses need content for their websites, blogs, social media, email newsletter, and more. You can get clients from freelancing websites like Freelancer.com or Upwork and start building your writing portfolio.
Content syndication websites like Medium are another great way to build a portfolio and showcase your writing to clients when negotiating a gig.
10. Become a YouTuber
The number of YouTube video creators earning five figures per year jumped 35% while those earning six figures increased by 45%. YouTube has been around for over a decade and still continues to dominate the video industry.
If you have the personality for it, you can quickly grab a camera and start recording YouTube videos. You can create a channel around product reviews, news updates, app recommendations, productivity tips, dating, healthy eating- basically anything that interests you.
If you don't know where to start, you can simply take your smartphone and start recording vlogs and become the next Casey Neistat. YouTube is one of the most visited websites with close to 2 billion people visiting it monthly.
Thanks to its massive popularity, YouTube rakes in $3.36 billion in net U.S. video ad revenues in 2018. If you can create high-quality videos and build a subscriber base, you can start getting substantial revenue from ads on the platform.
11. Do Affiliate Marketing
Affiliate marketing works on the principle of revenue sharing where one party makes a product while the other one sells it at a commission. It is an age-old, but effective way of making money online.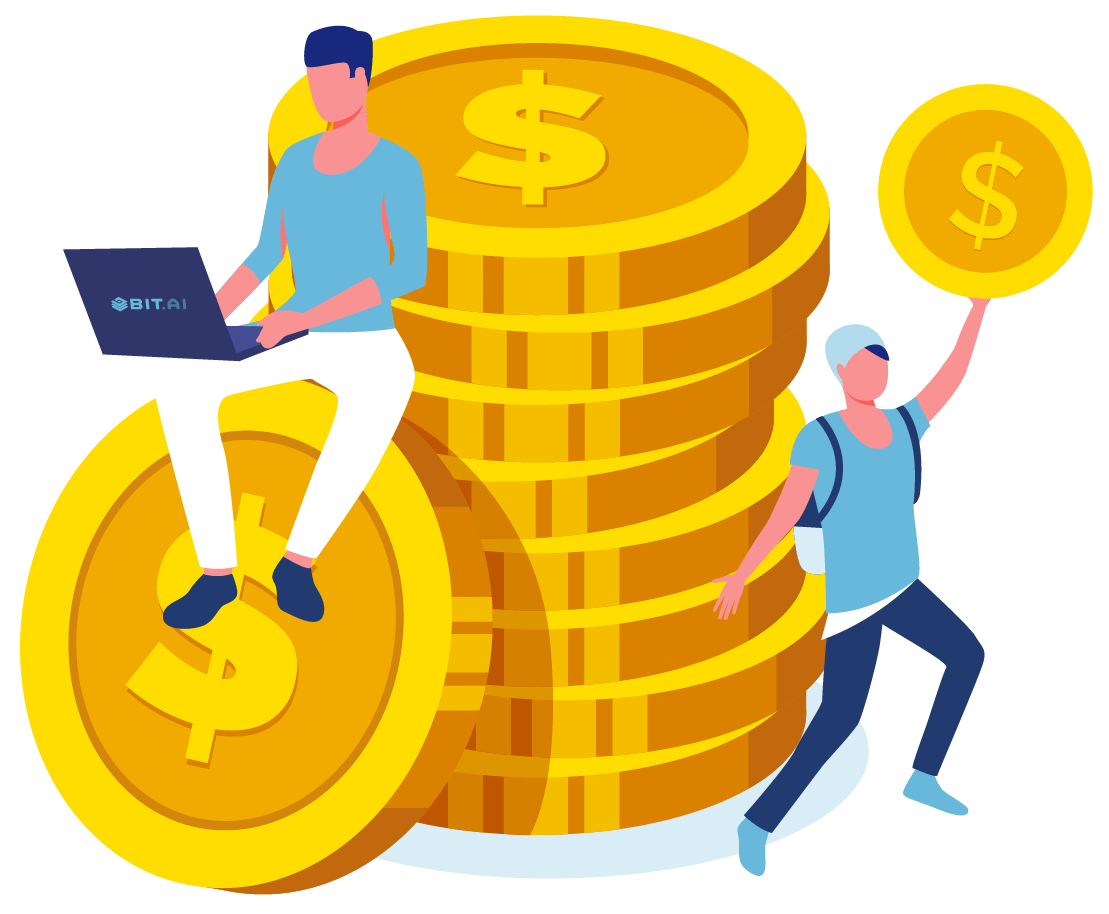 Affiliate marketing has existed for decades with some people making millions off of it as their part-time business! If you already have a following on any social platform (like Twitter, Facebook, Instagram, YouTube, etc.), you can easily get started with affiliate marketing by emailing brands and negotiating a deal.
You can also join Amazon's Associates, Amazon's affiliate network that has millions of registered affiliate marketers. Since over 81% of marketers and 84% of publishers leverage the power of affiliate marketing, there's no shortage of demand out there.
Read more: 10 Awesome Affiliate Marketing Tracking Software To Skyrocket Sales
12. Print-on-Demand Selling
If you have design skills or can think of funny slogans and one-liners, sites like Redbubble and Cafepress make it extremely easy for you to convert your skill into a full-fledged product line.
Simply upload your design or text and Redbubble will automatically put it on a T-shirt, coffee mug, poster, clock, bedsheet, towel, sticker, phone cover, and much more. The best part is that there are no upfront costs.
You can literally start your own clothing or merchandising store with one of these sites and get paid whenever you can make a sale.
You don't even have to worry about the delivery or customer queries or returns- just focus on designing and the rest is taken care of by the platform itself. While some platforms pay only 20-30% of the sale, others are more generous and split the profits 50-50.
13. Start a Podcasting Business
A whopping one-third of Americans ages 25 to 54 listen to podcasts monthly. Podcasts are experiencing a great deal of popularity and are a great medium to start an online business around. Are you passionate about anything?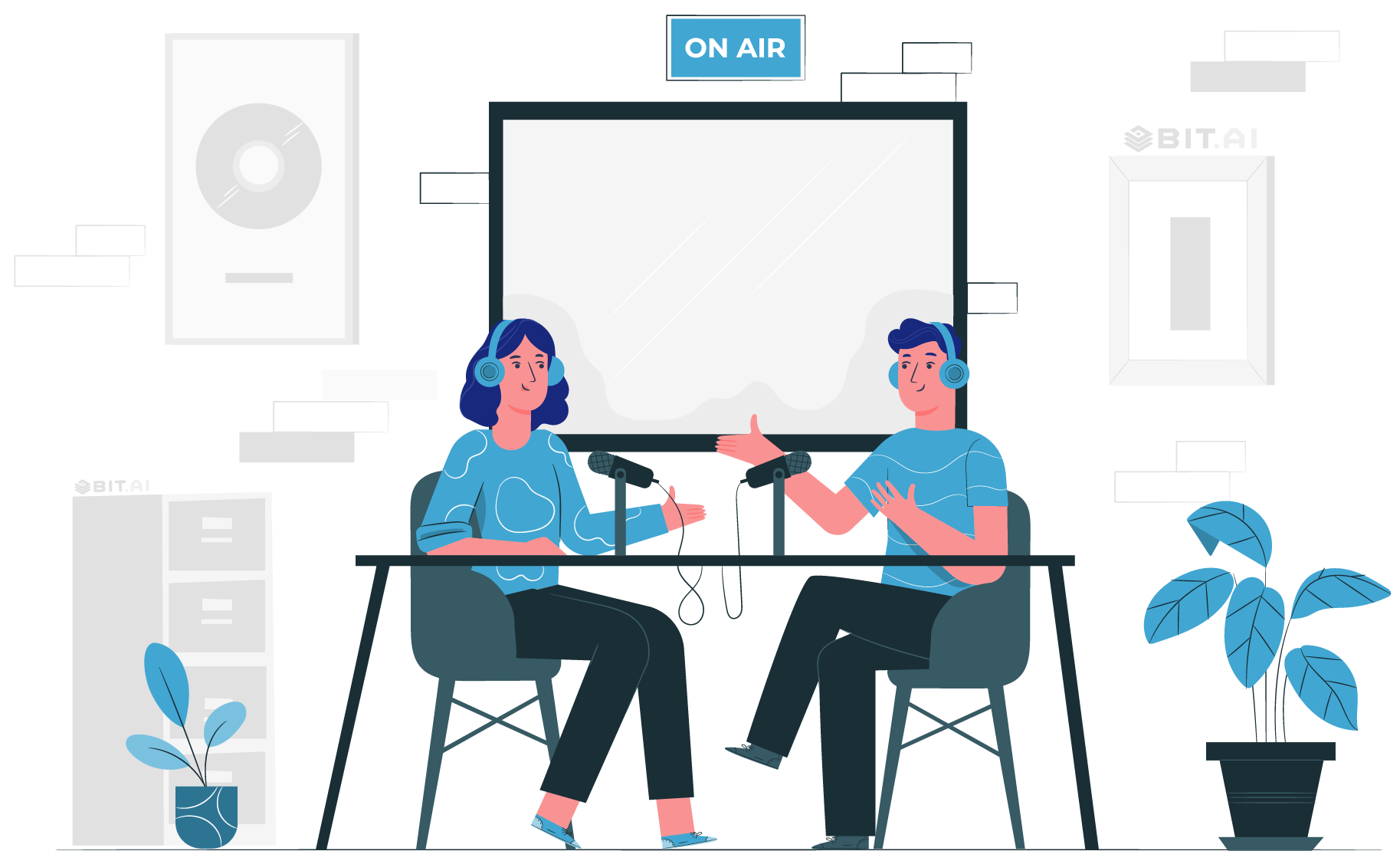 You can start talking about it and launch a podcast around it. Whether it is Bitcoin or Pokemon, you can start a podcast around any topic of interest and can later monetize it once you have a significant audience.
The best part is that it doesn't cost much to start a podcast as you can begin recording straight from your smartphone's microphone. You can then upload your episodes on websites like Sticher, Soundcloud, Anchor, and more.
14. Email Marketing Specialist
According to stats, more than 86% of businesses indicate that they plan to increase their upcoming email marketing budgets, proving that email marketing is still a significant and strategic part of any company's marketing mix.
If you have worked in marketing or have knowledge of email campaigns, you can start an email marketing service for clients. Your day-to-day can involve working on campaigns, creating newsletters for brands, increasing engagement and response rates, and making sure that the email doesn't end up as spam.
Copywriting and structuring email copy as well as producing an enticing subject line is also a part of your job. Email marketing has stood the test of time and shows no sign of going away, so starting an email marketing business can be a future-proof and lucrative online business idea.
15. Become a Web Developer
Did you know that there are over 1 billion sites on the world wide web (1,268,289,402 according to Netcraft's December 2019 Web Server Survey compared to 1,805,260,010 in January 2018)? As long as there is the internet, there will be websites. Learning how to develop websites, therefore, is a timeless skill that can earn you dividends for decades to come.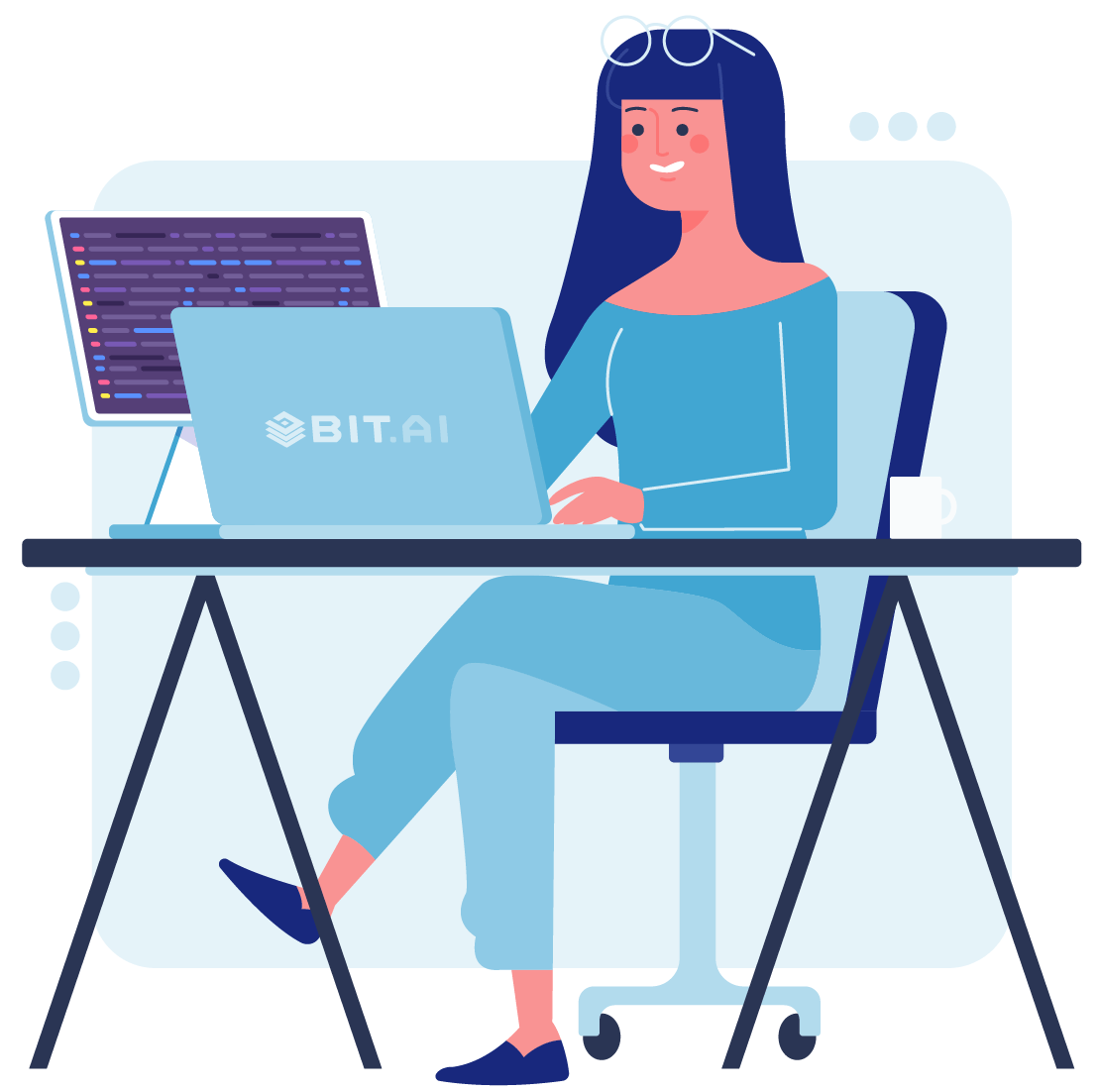 If you are a newbie, you can start small by using CMS like WordPress or Wix for creating websites and then move on to more hands-on projects once your skill increases.
16. Email management
Did you know that about 14.5 billion spam emails are sent every single day? That's a billion with a B! Spam emails are a huge problem, especially for busy people who can't spend much time sorting their emails and separating spam and important emails. This is where you come in.
You can start an email management business by offering clients to delete their spam emails on their behalf, sorting important emails in separate folders, and keeping track of replies. If you think email management is not worth starting a business around, think again.
Stats suggest that the average worker spends 28 percent of their workweek on email, more than 11 hours a week! And with the average person sending and receiving 124 work emails every day, or 620 emails every week, we're spending an average of 1.1 minutes on each email! Helping someone save 10+ a week can definitely reap monetary rewards.
17. eBooks are All the Rage!
According to data,  Amazon generated around $3.9 billion solely in Kindle sales in 2013. People are getting in on the trend of e-readers and hence eBooks are getting popular.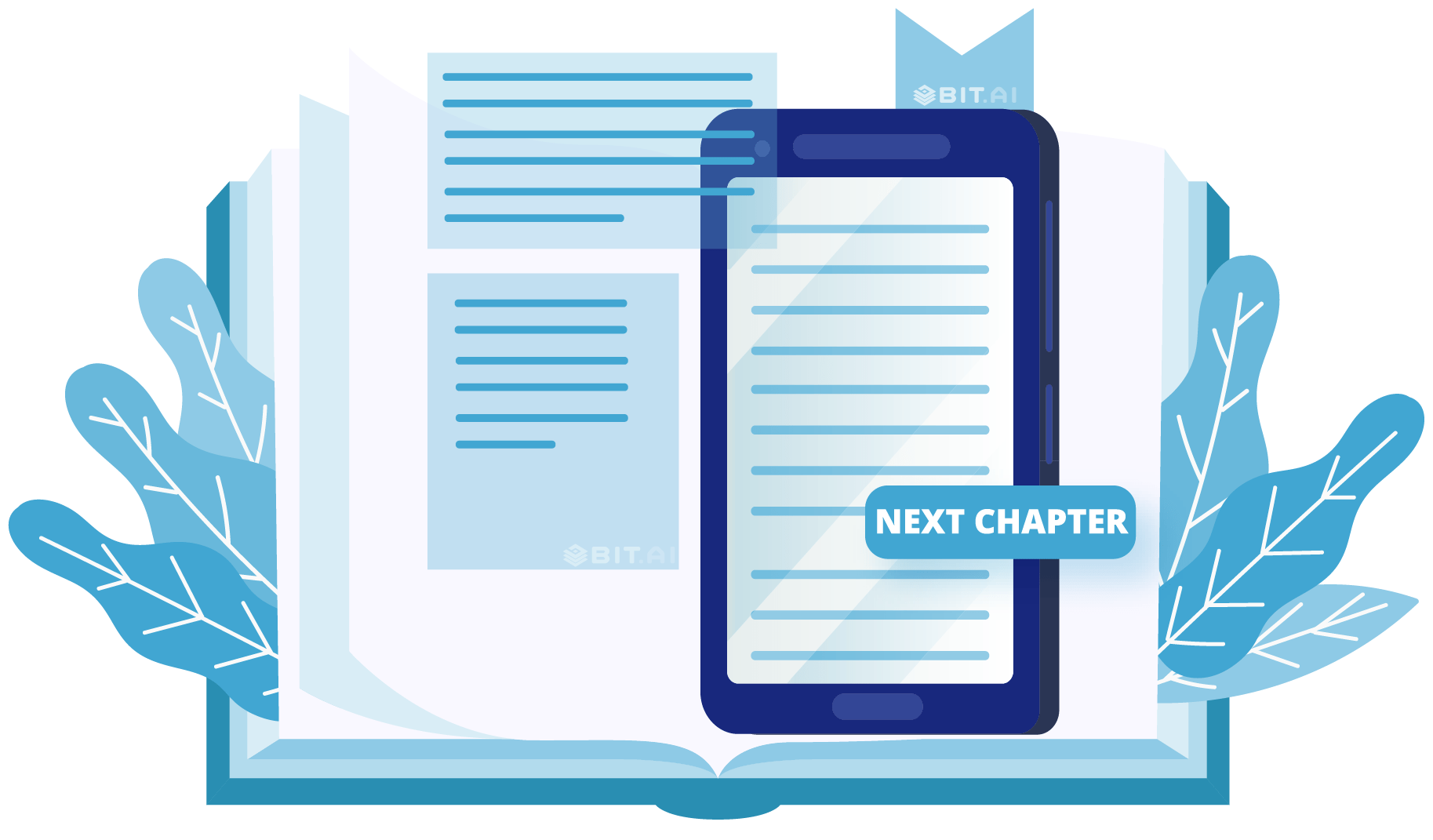 eBooks are easier to produce as you don't have to deal with a publisher or a media house and a lot cheaper as you don't have to print and distribute physical copies. This produces an interesting opportunity for you to create an eBook and sell it online.
If you have an interest in writing, putting in the time to create an eBook can pay dividends for years to come. Moreover, if you already have a blog, you can simply combine similar blog posts and create an eBook pretty quickly.
Read more: How To Create An Interactive eBook That Gets High Downloads
18. Develop an App
Learning how to code can not only help you in creating websites but can be extremely useful in creating mobile apps. Since smartphone users continue to increase worldwide, with over 2.7 billion people owning a smartphone currently, the business of making mobile apps is on the rise.
If you don't know how to code, you can learn coding skills from boot camps and websites like Codecademy or Treehouse, and get started with your app development!
19. Selling on Amazon
If you can sell a product, there's no better than Amazon to do it. With over 150 million accessing the Amazon app every month, Amazon is the leading shopping app in the world.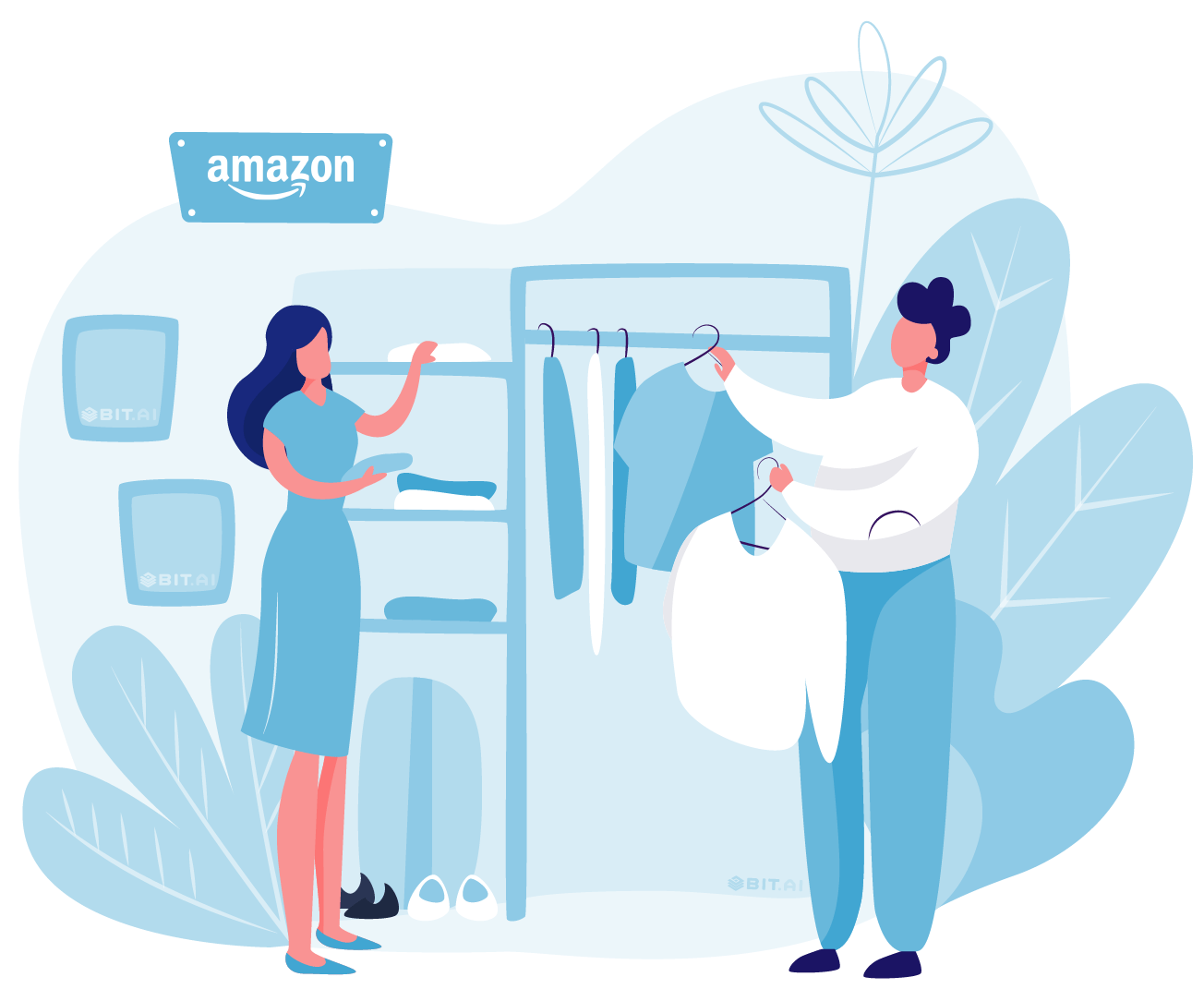 You can either create your own product, source something from overseas or carry out affiliate marketing on Amazon.
Amazon is extremely popular and its customers are loyal as over 89 percent of buyers agree that they're more likely to buy products from Amazon than from other e-commerce sites.
Amazon currently boasts of having more than 2.5 million sellers currently actively selling on the marketplace with roughly 25,000 sellers on Amazon making more than $1 million in sales!
20. Find Gigs on Fiverr
Fiverr is a marketplace that connects businesses with freelancers offering digital services in over 250 categories. If you can work only a few hours a day, Fiverr is a great place to find freelancing gigs you can do by spending only a couple of hours daily.
From voice-over and translation to logo designing and writing blog posts, there are all sorts of work available on Fiverr. The trick is to build a portfolio and showcase your work before you register on the platform and look for clients.
21. Selling on eBay
If you are into garage sales and have a knack for finding out undervalued items in the overseas market, you can use eBay to flip stuff and generate some side income.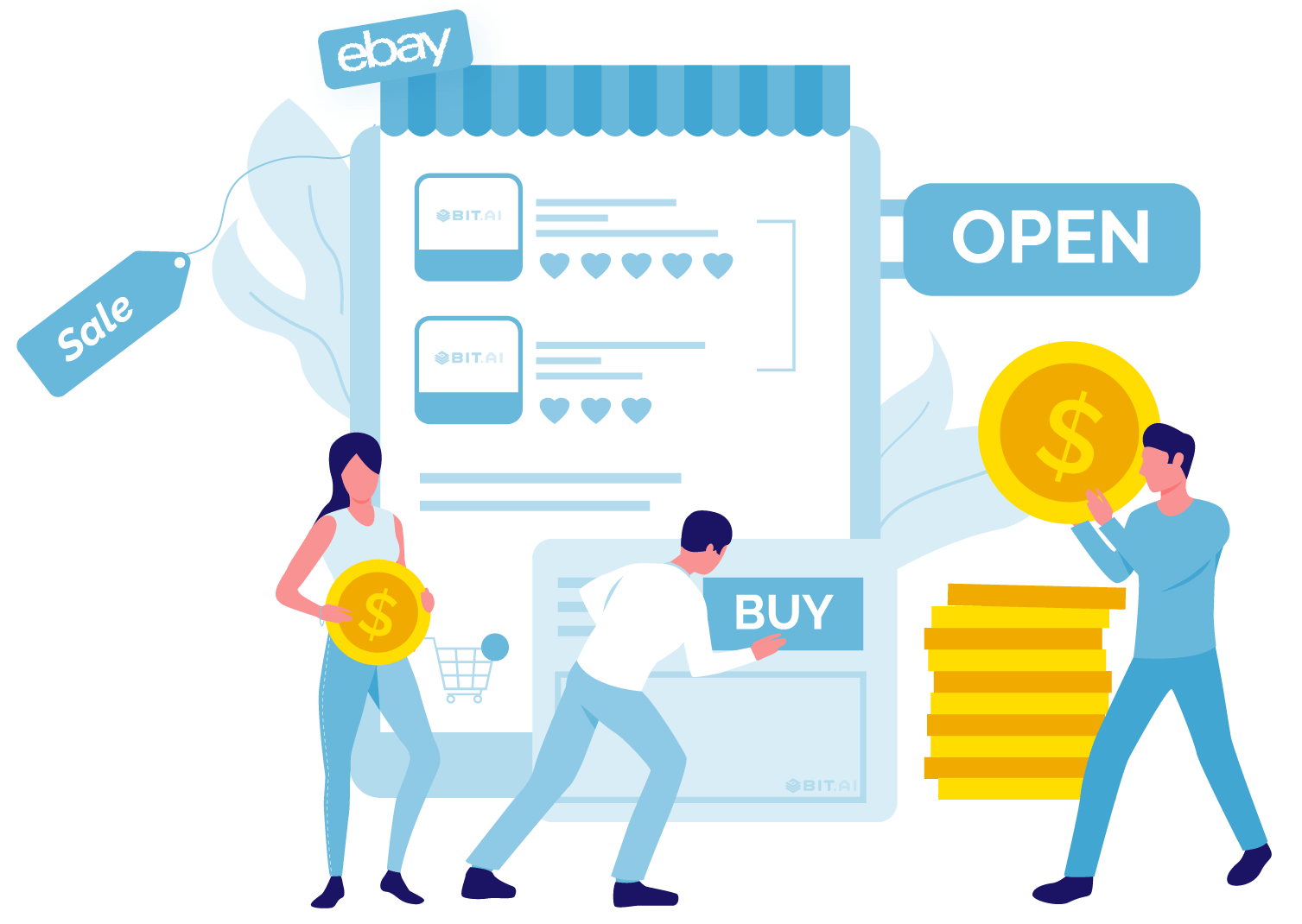 eBay has close to 200 million active buyers on the platform, making it another great platform for starting an online business around. FYI, "Electronics & Accessories" is the top-selling product category on eBay with 16.4 percent of all items sold on eBay falling into this category.
22. Proofreading and Editing
Proofreading and editing involve scanning a document, blog post, or any other text for grammar or syntax errors and fixing them.
To be efficient at proofreading and editing one needs to be vigilant and able to identify errors such as spelling mistakes, comma errors, the incorrect structure of the sentence, grammar, wrong-word usage, and more.
If this sounds like a lot, don't fret. There is software like Grammarly and Spellex that can do the proofreading for you!
23. Become a Virtual Assistant
A virtual assistant is an independent contractor who administers several services to clients from a remote location or home office. From providing technical help, scheduling appointments and meetings, managing social media accounts, managing emails, and handling events to even running personal errands.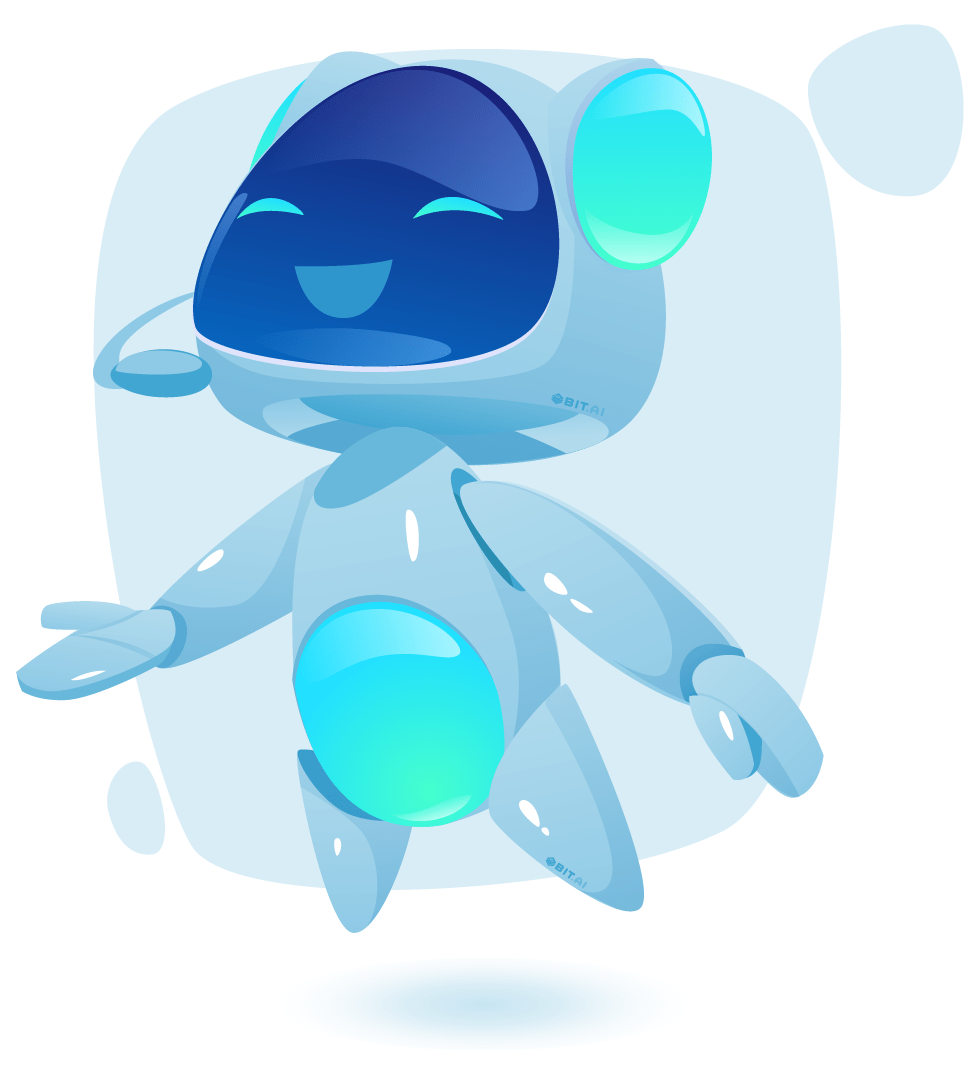 Thanks to the internet, you don't need to be present at a physical location to carry out the job of an assistant. You can provide assistance virtually from the comfort of your home; all you need is a computer and an internet connection. You can find job listings on freelance websites such as People per Hour, Upwork, Flexjobs, etc.
24. Online Surveys 
Who knew filling out boring surveys can earn you money? Sites like inbox dollars, Survey Junkie, User Interviews, and many others pay people money to spend their time filling out online surveys.
The best part is that it only takes 15-20 minutes to fill out these surveys and requires little to no skill. Some of these sites even give money to watch sponsored videos and test games. If you are looking to earn some side income online, filling out surveys is not a bad way to do so.
25. Social Media Manager
Creating an online business around social media is one of the easiest and most rewarding ideas out there. If you are an expert at knowing what people like watching/reading/sharing on social media, you can find clients and manage their social media accounts for them.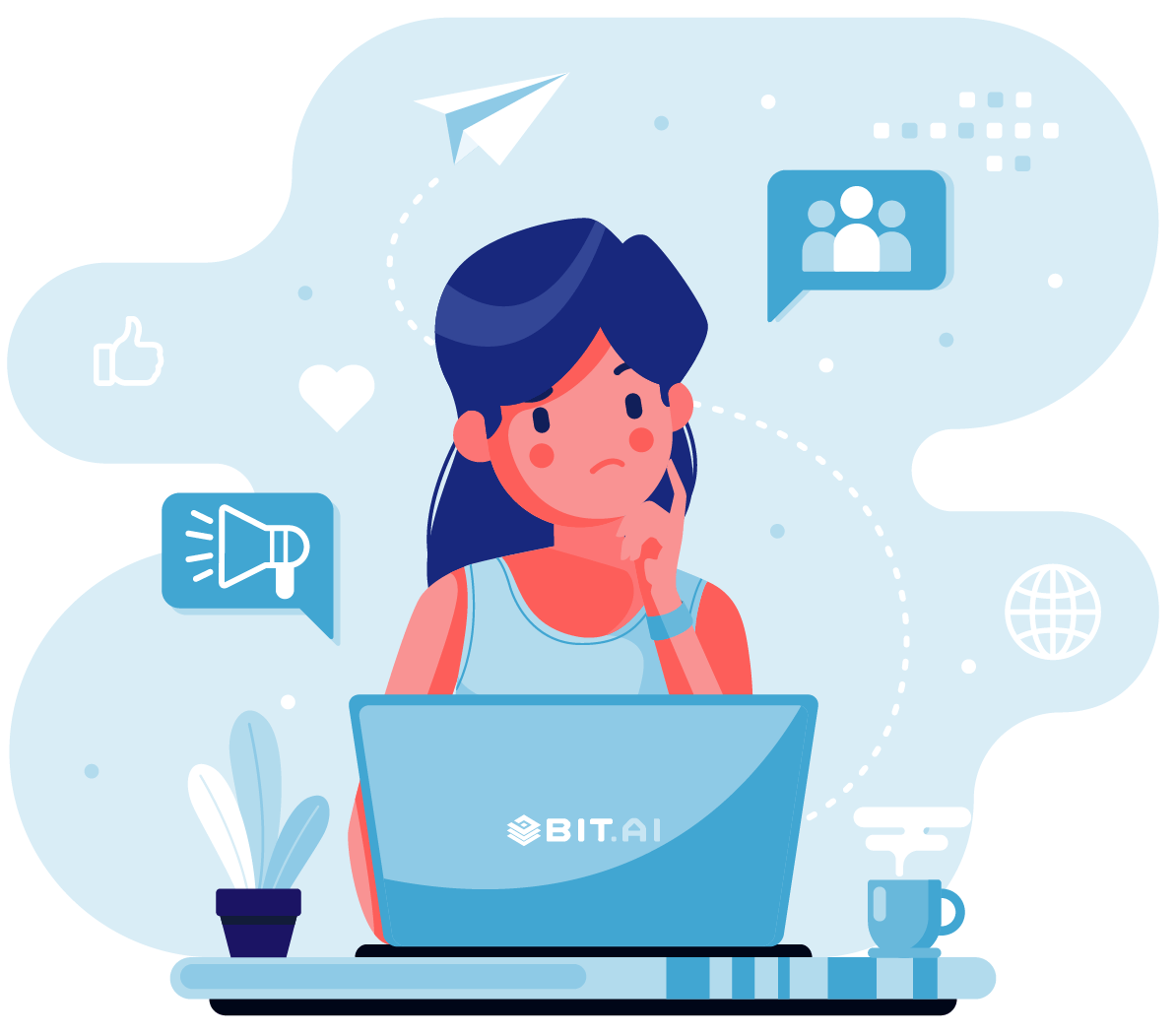 Over 45% of the world's population uses social media, with an average of 2 hours and 23 minutes spent per day on social media. Thus, brands are always on the lookout for creative people who can post interesting stuff online and help their brand reach a wider audience.
If you don't know where to start or just need to have some credibility before you approach clients, you can take an online course on social media marketing. Facebook, Google, Twitter- nearly all major platforms offer some sort of certification that requires little to no money to complete.
Read more: 10 Social Media Marketing Podcasts That Will Inspire New Ideas
26. Data Entry Jobs
Data entry jobs require you to enter data into a particular computer system. You can be given the task to update Excel sheets, creating new databases, managing existing databases, or updating/deleting records.
It's a relatively easy way to earn some money online. You can find data entry gigs on websites like Fiverr and Freelancer.com
27. Landing Page Expert
A landing page is a standalone web page that is created particularly for a marketing campaign. Landing pages are made to promote a CTA or call to action which is usually a signup form.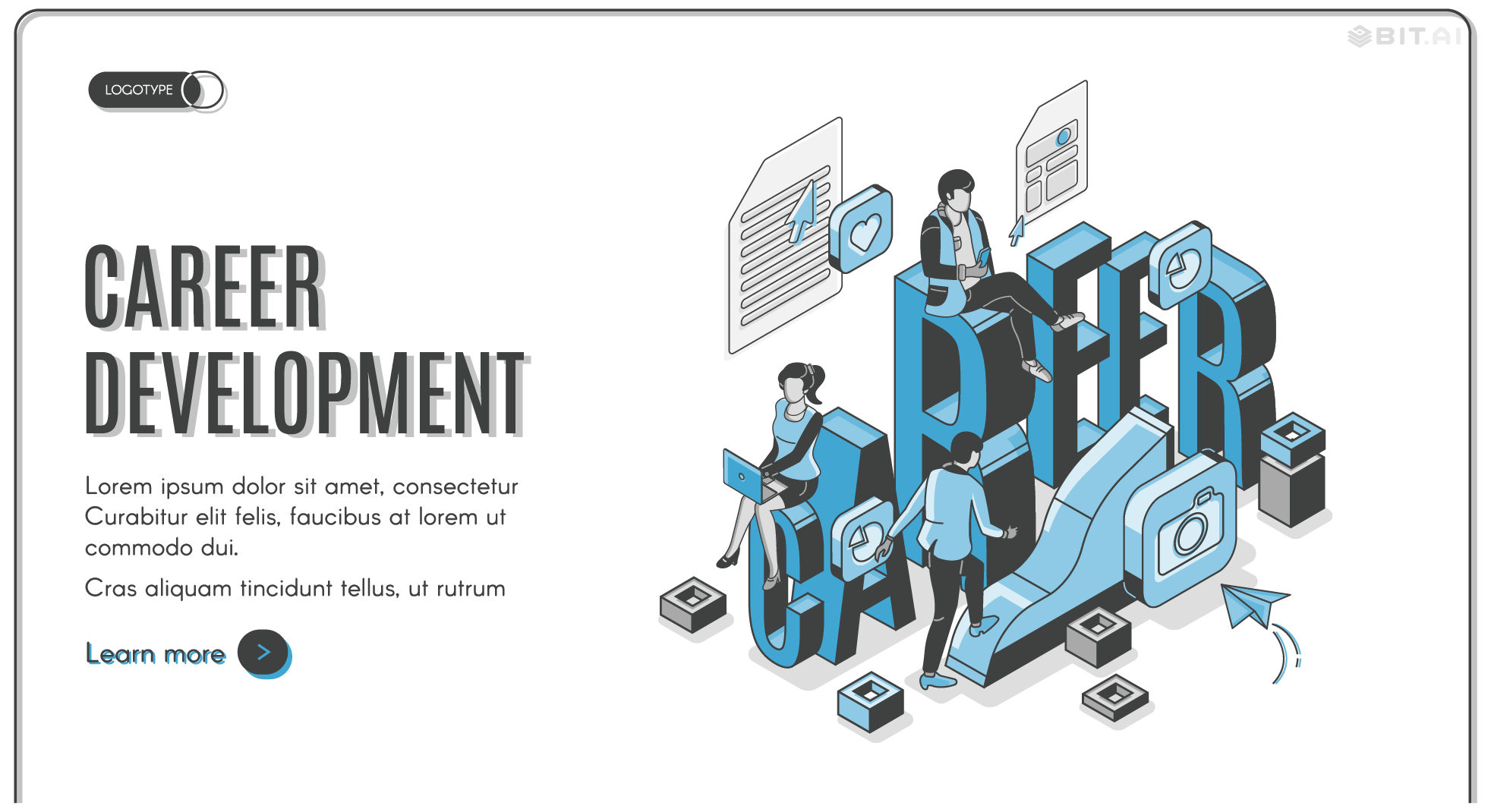 If you are skilled at copywriting and keyword research, you can easily become an expert at creating and optimizing landing pages. Almost 75% of businesses have problems finding suitable expertise for optimizing their landing page copy.
Clearly, if you can become an expert in the field, there will be no shortage of clientele! You can take it up a notch and master some design tools too so you can create landing pages from scratch.
28. Sell Your Photographs Online
Love clicking pictures and have a decent camera? You can start earning money by simply uploading your photographs to websites like Shutterstock, Unsplash, iStockphoto, and more.
Simply upload your photographs to any or all of these platforms and you will be paid every time someone buys the license to use your photographs.
Apart from uploading your photos to Unsplash and more, you can also leverage the power of Instagram by sharing photos on the platform and building a following. Flickr is another avenue you can explore for inspiration and building a portfolio.
Read more: 19 Best Free Stock Photos Websites
29. Become an Influencer
Close to 49% of consumers depend on influencer recommendations. People are making big bucks being online influencers and getting paid in advertising and sponsorships. Why? Well, people love buying products from someone they can connect with on a personal level.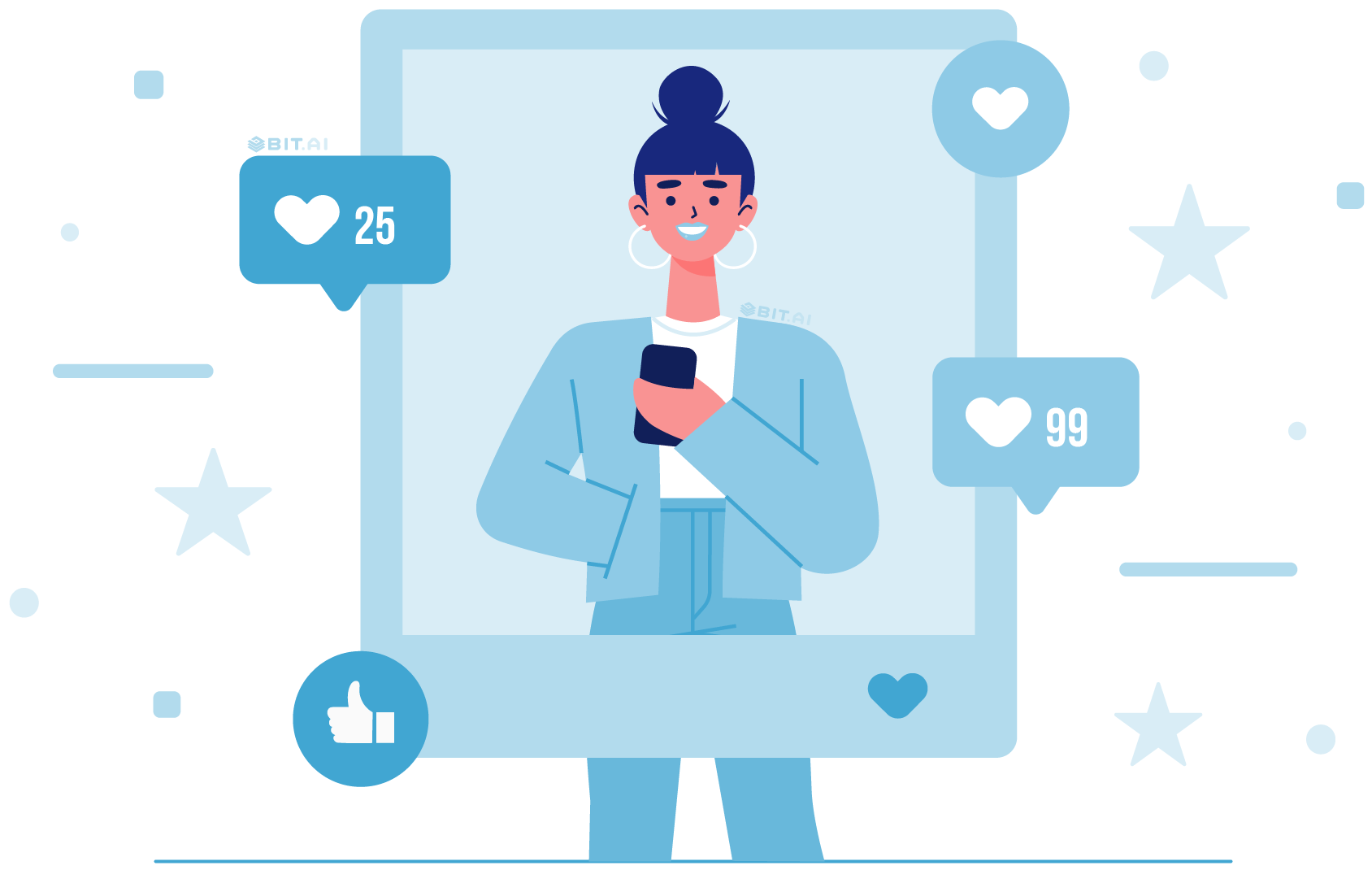 A whopping 70% of millennial consumers are influenced by the recommendations of their peers in buying decisions. Influencers are micro-celebrities who are taste-makers in a particular niche, garnering a cult following.
If you think you know about a particular topic more than anyone else, you can become an influencer in that field and start your online business.
Read more: Top SaaS Influencers You Must Follow
30. Stock Market Trading
The internet has made it extremely easy to buy and sell stocks online and earn money on the side (or even do it full-time). Stock trading is not free from risk, but the rewards can be too good to ignore.
If you have no idea how to trade and scout stocks, we would advise you to do some training before you invest your hard-earned money.
Stock trading can take many forms. For example, Forex trading involves buying and selling of currencies, while Penny Stocks allow buyers to buy stocks in bulk due to their low price.
Then there's 'social trading'- a newer form of stock trading you can observe the trading behavior of other expert traders and copy their investment strategies. Websites like eToro have made it really easy for social trading if you want to learn more about it in detail.
31. Use Instagram to Your Advantage
Instagram is now the go-to place for brands to advertise and engage with their audience. And for a good reason as over 38% of customers say they frequently purchase products they find on Instagram.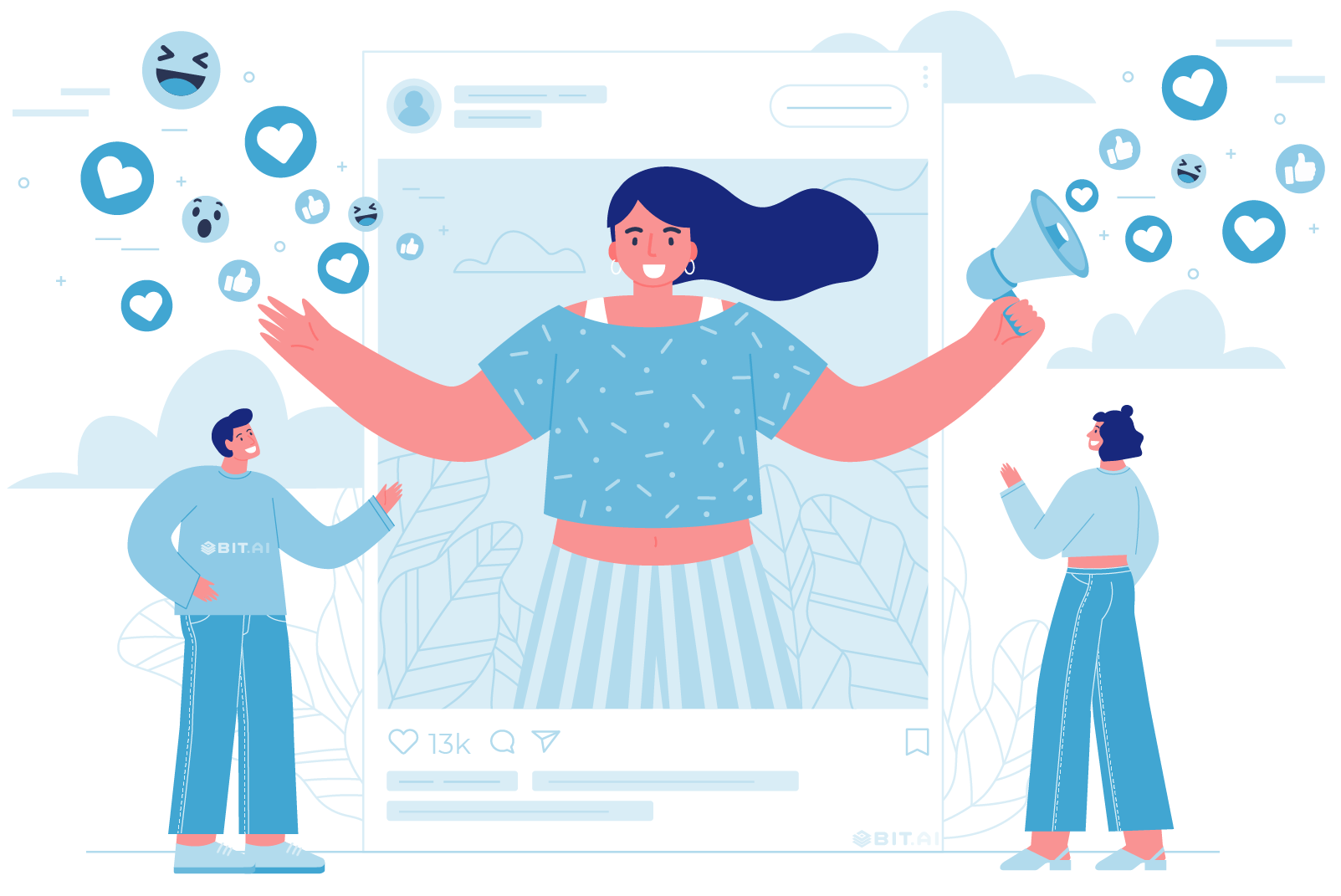 Since Instagram introduced its new shopping features, selling on Instagram has gotten way easier. You can leverage affiliate marketing by selling products via your Instagram business account.
Stats suggest that it is 60x more likely that customers interact with a brand's Instagram account than Facebook. If you can grow a loyal following on Instagram, the sky is the limit!
Ready to start?
There you have it, folks, a list of some of the best business ideas that you can start online. Almost all of these ideas require you to put in zero to no money- all you need is a computer and a stable internet connection.
Due to a plethora of options and opportunities out there, selecting an online business idea can be a daunting task. It all depends on your personality, skillset, the and amount of time you have,- among other factors.
The internet has opened up so many doors for people to learn any skill set and then use it to start an online business. All it takes is a bit of time and hard work! Have any online business ideas that weren't mentioned online? Tweet us @ bit_ai and we'll be happy to help 🙂
Further reads: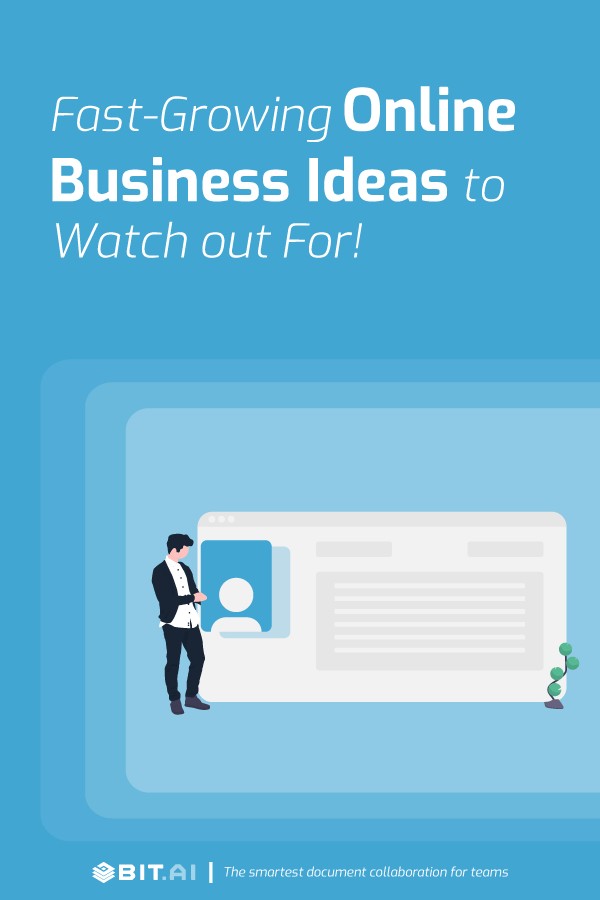 Related posts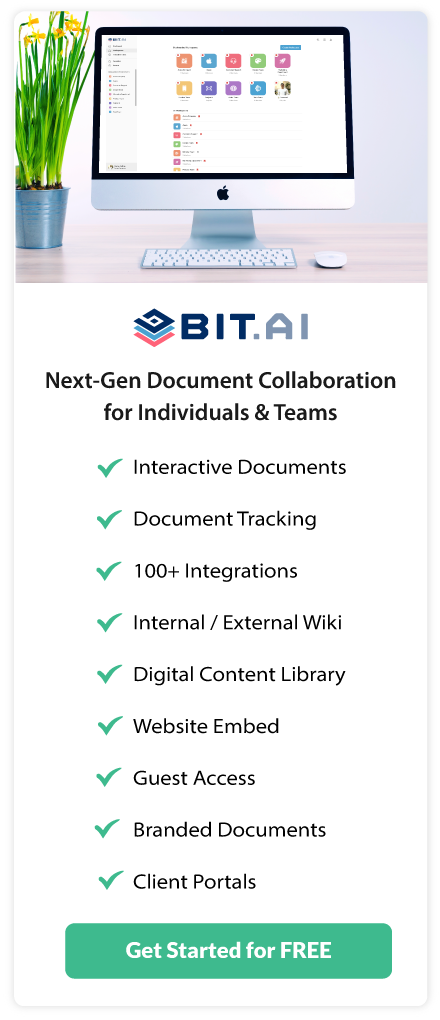 About Bit.ai
Bit.ai is the essential next-gen workplace and document collaboration platform. that helps teams share knowledge by connecting any type of digital content. With this intuitive, cloud-based solution, anyone can work visually and collaborate in real-time while creating internal notes, team projects, knowledge bases, client-facing content, and more.
The smartest online Google Docs and Word alternative, Bit.ai is used in over 100 countries by professionals everywhere, from IT teams creating internal documentation and knowledge bases, to sales and marketing teams sharing client materials and client portals.
👉👉Click Here to Check out Bit.ai.