Having the ability to work from home used to be a novelty not all of us had access to. Even though we have had the tools and software in place to allow employees to work remotely, managers were often skeptical of the work from the home phenomenon.
However, businesses don't really have a choice now. The novel coronavirus or COVID-19 is officially labeled as a pandemic by the World Health Organization (WHO) as it has now gripped over 150 countries worldwide.
To date, there have been over 170,000 cases worldwide and over 6,500 deaths due to the coronavirus outbreak, with no signs of slowing down.
As a result, many companies are looking for ways to prevent the spread of the coronavirus within their workforce by asking people to work remotely. Tech giants like Facebook, Amazon, Google, Twitter, etc. have told their employees to work from home and are quickly implementing remote working policies.
Since most governments have banned public gatherings to limit the virus spread, it's highly likely that nearly every business will be deploying work from home strategies to keep their business afloat during these hard times.
Remote Tools to Help Counter Coronavirus Work from Home Protocols
If this is the first time your company is going fully-remote, it's natural to feel a bit overwhelmed. Even though remote work has been mainstream for a while now (remote work has grown 91% in the last decade!), most businesses don't necessarily have the policies and tools in place to carry out their work with remote employees.
If you are part of one of those businesses, don't fret, we got you covered! Businesses need to have a definite strategy and the right tools to support a remote working environment. We are going to cover a list of awesome software tools that can make your transition from office to remote, a lot smoother.
Here are the top software tools that every remote team should be using and what we have found to be the most useful:


The first one on the list is Bit.ai, a new-age powerful document management and collaboration tool that helps teams to collaborate, share, track and manage all company documents in one place.
Bit's real-time collaboration feature makes it easy for teams to be under one virtual roof, provide their feedback and suggestions, add comments, and discuss work together easily.
Companies need their workforce to perform smarter, faster and be more productive. Achieving that goal requires embedding collaborative technologies deep into processes and Bit is the perfect solution to incentivize those collaborative behaviors.
What's unique about Bit?

Minimalistic design – Bit's minimal editor allows you to focus on writing and the work you're doing, without getting distracted. The interface is easy to understand, making it easy for newcomers to get onboard quickly.
Rich Embeds – With 90+ integrations Bit allows you to embed rich media right into your documents, be it videos, images, GIFs, PDFs, Charts and more.
Content Library -Bit also has a content library to store all your images, files and digital content in one place, making your workflow smooth as ever!
Real-time Collaboration: Multiple people can simultaneously collaborate on a Bit smart document in real-time. Suggest edits, ask questions, and work collectively with real-time mentions, and comments.
Smart Search – Bit has a powerful search that allows you to quickly find the content you are looking for. You can search for workspaces, document titles, and even document bodies.
Document Tracking – Bit allows you to track your shared documents so you can see how your audience is interacting with them so you can act accordingly.
Read more: Digital Workplace and It's Impact on the Future of Remote Work


Email is not very effective when it comes to collaborating with remote team members. There's no clear hierarchy, it gets difficult to keep track of conversations, and information gets buried in silos. Enter, Slack.
Slack as quickly gained popularity as the "email killer" and currently boasts of over 8 million users worldwide. Instead of a single, chaotic inbox, discussions in Slack happen in dedicated spaces called Slack channels. Channels are nothing but groups you can create for different departments and collaborate via text, voice, or video call.
Slack makes it extremely simple to follow conversations and find important information buried in messages, thanks to an easily searchable archive. And unlike email, you can mark which conversations are currently important which can wait a bit longer.
If your work involves a lot of back-and-forth with clients and partners, Slack also offers "shared channels" which acts as a single productive space for collaboration. You can add your team members as well as clients to the shared channel and communicate and collaborate in real-time. Slack also offers apps for Android and iOS to keep the conversation going wherever you go.
You can further integrate Slack with other business apps like Salesforce, Mailchimp and Dropbox to make it easier for your remote team to organize conversations and documents across various platforms.

Meetings and discussions are a key part of everyday office life. With a distributed team, you don't always have the luxury of having a face-to-face meeting or brainstorming session with the team. This is why you need a reliable tool to conduct video conferences with your remote team and carry out conversations just as you would in a physical office.
Zoom is our go-to choice for conducting meetings online. Not only us, but millions of users use Zoom to carry out meetings with their team members as evident from the fact that Zoom was named 2018 Gartner Peer Insights Customers' choice for meeting solutions!
If you want to try out first, Zoom offers a free account that lets you host an unlimited number of meetings and share screens with up to 25 participants. Apart from video conferencing, Zoom also has an enterprise phone system as well the cross-platform messaging and file sharing. With clients like Dropbox and Nasdaq, Zoom is a worthy video conferencing software your team must try.
Read more: Why Companies are shifting to Digital Workplaces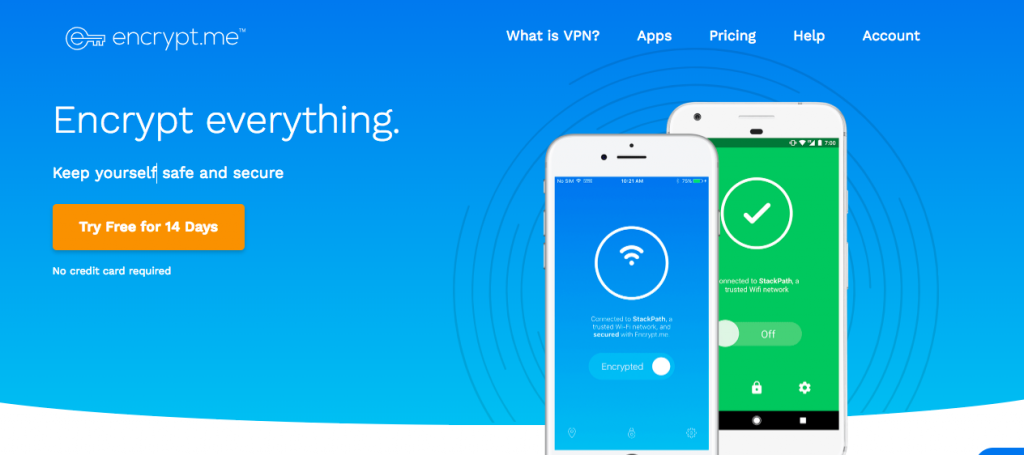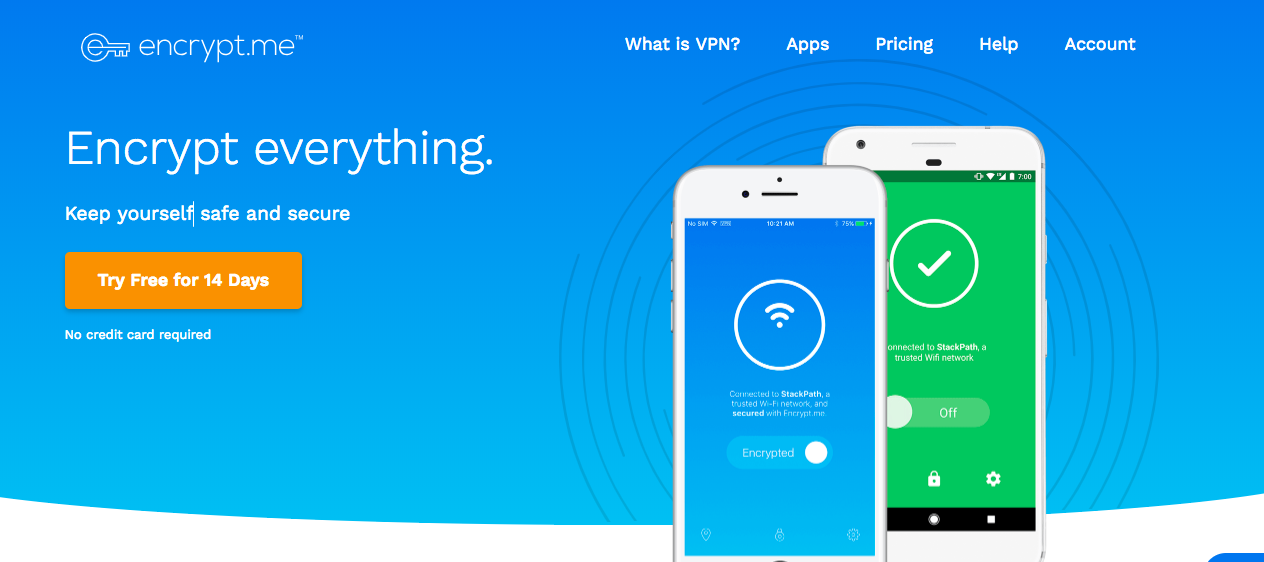 Big issue companies have with remote work is the security aspect of it. Since many employees tend to work in a co-working space or a nearby coffee shop, public wifi could potentially put the whole company at risk as it's easy to hack. The last thing your company needs right now is a data breach. This is where Encrypt.me comes in.
A cloud-based VPN, Encrypt.me secures everything you do on your laptop, phone, and tablet. Whether you're simply browsing the internet or using social apps, Encrypt.me keeps you safe from hacks and breaches.
With team management, you can manage your entire team from a single dashboard. Furthermore, you can invite new users as well as remove those who no longer need an account. Since different employees use different laptops and operating systems, Encrypt.me is available for a variety of platforms including Windows, iOS, macOS, Android, and even Amazon Fire OS.
Encrypt.me's network is available in more than 70 locations in over 40 countries, making it easy for your distributed team to access the VPN and share files and information securely.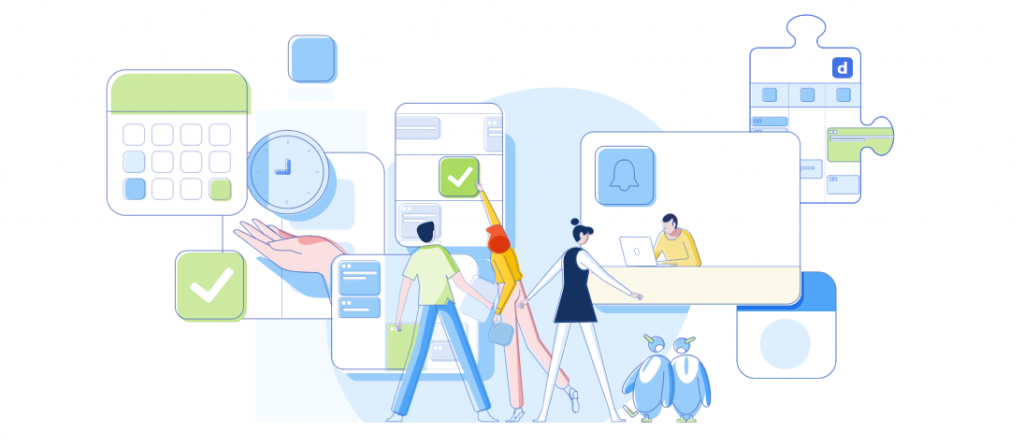 Getting your team ready for a meeting could be chaotic if you have remote employees. Enter, Doodle- a smart calendar tool that lets you schedule meetings with your coworkers without playing the dreaded email game.
Doodle quickly checks employee availability across different timezones and suggests a meeting time when everyone's available. Users can set up one-to-one meetings and can even open up "time blocks" for appointments.
Doodle integrates with Google calendar and Outlook, making it easy for everyone to get onboard and specify their availability. Even if you are not a Doodle user, you can still vote on a Doodle poll no matter what calendar you use. All in all, Doodle is a must-have calendar tool for businesses coordinating with remote employees.
Read more: 9 Best Organizational Tools To Get Rid Of Work Chaos!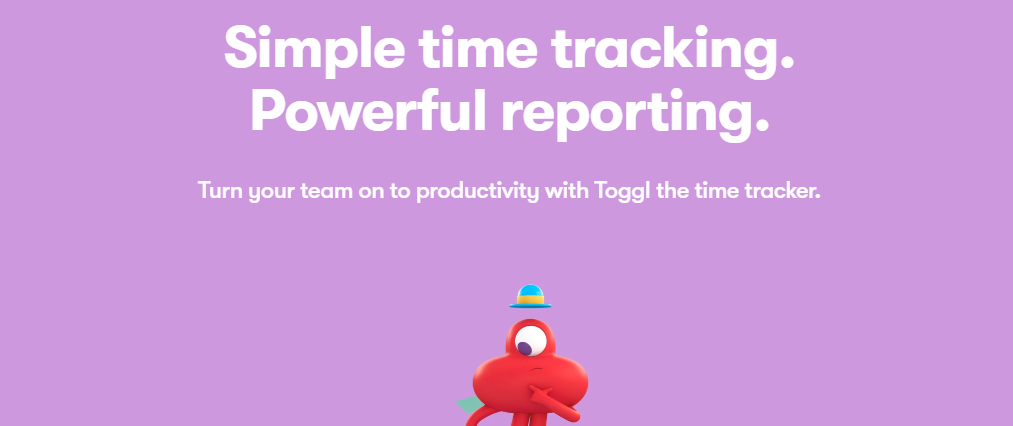 If you work with a ton of freelancers who operate at an hourly rate basis, tracking time and managing payments can be chaotic. Toggl is a time tracking tool that allows remote workers and employers to track time spent on work and manage payments.
An easy to use time tracking software, Toggl has one-click timers that start tracking an entry or task with a single click. Even if you forget to start the timer, Toggle will automatically remind you that you're not tracking. Similarly, if you forget to end the timer, Toggl will detect idle time and lets you decide what to do with it later.
Toggl can be integrated with over 100 apps, making it easy to put the Toggl Button inside your favorite online app and start tracking immediately. If you don't really like Toggle to track your every move, you can add manual entries at the end of the day or week. You can also convert calendar events into time entries with just one tap.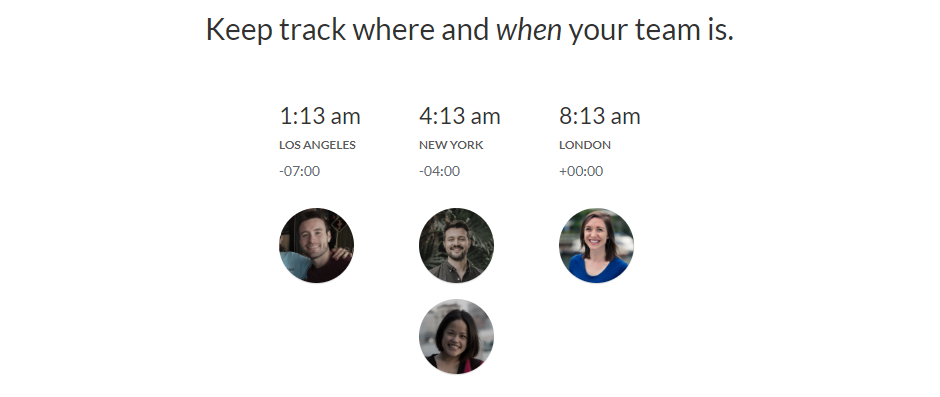 Having a remote team would mean that different employees would be working in different timezones. On top of that, many remote workers like traveling to different locations while working (which is one of the great perks of remote work!).
Since a global workforce will have different employees in different timezones Often it gets tricky to remember what time it is where your teammates are. Enter Timezone.io.
Simply create an account and add your team to Timzone.io and the tool will automatically highlight all the people who are online currently so you can schedule calls and meetings accordingly.
Final Words
If you are someone whose job involves a laptop and an internet connection, there's no reason for you to travel to the office and risk catching the Covid-19 virus.
There are numerous software tools out there that make remote work a breeze and we would advise everyone to check these out asap!
If you want any advice or software recommendations for your remote setup, feel free to reach out to us at @bit_docs!
Further reads: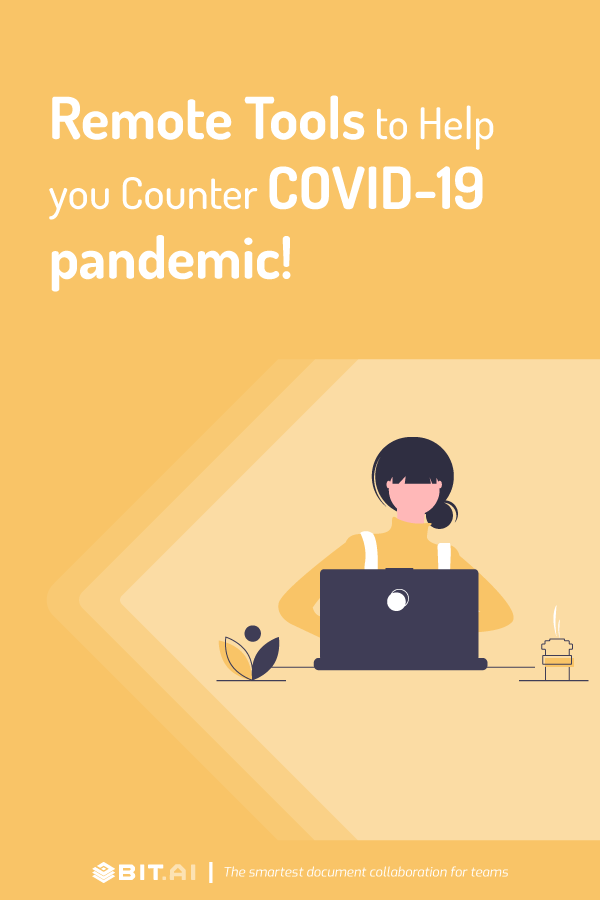 Related posts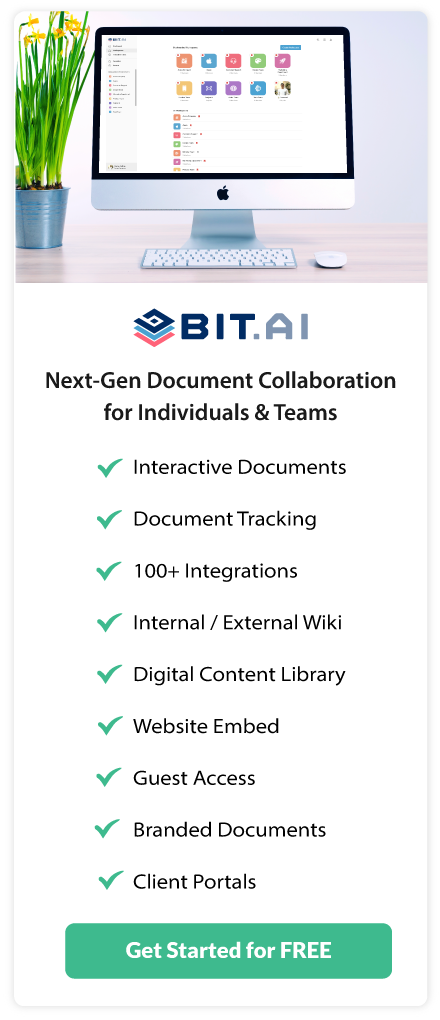 About Bit.ai
Bit.ai is the essential next-gen workplace and document collaboration platform. that helps teams share knowledge by connecting any type of digital content. With this intuitive, cloud-based solution, anyone can work visually and collaborate in real-time while creating internal notes, team projects, knowledge bases, client-facing content, and more.
The smartest online Google Docs and Word alternative, Bit.ai is used in over 100 countries by professionals everywhere, from IT teams creating internal documentation and knowledge bases, to sales and marketing teams sharing client materials and client portals.
👉👉Click Here to Check out Bit.ai.