Every thought, process, or product, starts from something! For instance, building a car, began with an idea, then there was discussion, assembly operations, designer's work, etc. It's an insignificant example that perfectly clarifies the situation – every pursuit has a great beginning!
Project management is no exception! Being a complex chain of processes and tasks, it also has a first step, where everything begins. This step is the project planning phase of project management!
"Planning is bringing the future into the present so that you can do something about it now." ― Alan Lakein 
Project planning is the most critical stage in any project. It guides teams, stakeholders, and project managers on how to go about other project stages. It helps identify the objectives, avoid missing deadlines, reduce risks, prioritize essential tasks, and deliver expected results.
However, it's not easy to plan and manage a project with perfection in this fast-moving digital world, things are bound to slip through the cracks, which can eventually lead to ravaging outcomes!
Well, don't fret! We have created a step by step guide that will teach you everything about project planning, why it's important, and the important elements that will make project management a piece of cake!
What is Project Planning?
Project planning is a process of describing the scope, objective, milestones (deliverables), tasks, and resources of a project within a specific timeline. Good project planning entails risk management, includes contingency plans, and details a communication strategy to keep all stakeholders onboard.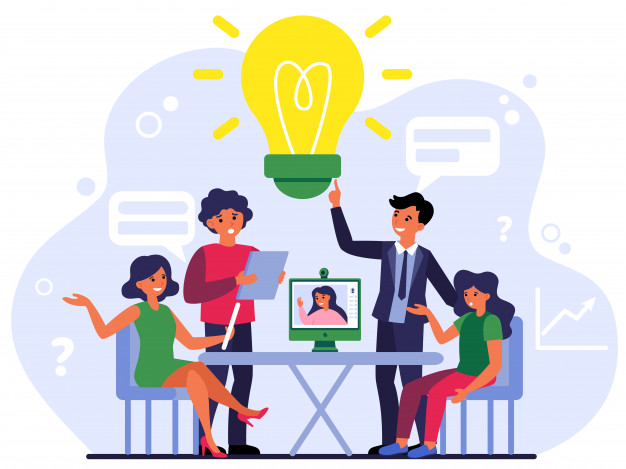 To make project planning clean, accessible, and engaging, project managers tend to jot everything down on a document! This document is called a project plan. It's shareable with everyone involved in the project team, and it's most useful when it's revisited regularly.
Project planning should provide a roadmap for every aspect of the project. Amongst other things, it:
Describes the tasks that need to be completed, when, and how?
Defines various communication channels
Presents who is responsible for each task
Defines a contingency plan against all eventualities and risks
Provides a mechanism to track and monitor progress
Holds commitment from stakeholders
Read more: Everything You Need To Know About Project Management
Benefits of Project Planning in Project Management!
A study made by the Project Management Institute states that a lack of clear goals and objectives accounts for 37% of project failures. So, to overcome any such failures, project managers are asked to clearly define the deliverables, project timelines, and other details for the precise execution of a project. One easy and efficient way of doing that is through effective project planning.
Project planning is really important to stay on top of the various actions and steps that are needed to coordinate across team members. Deadlines, time tables, task owners, results of steps as they are taken, etc. are some of the key elements that are often planned. All in all, project planning:
1. Provides Direction
One challenge that most project team members face is the lack of knowing how to proceed. During the project planning process, managers determine what tasks need to be completed by whom and how. The planning process provides direction for everyone in project management.

2. Offers Accountability
During the planning phase in project management, all project managers and teams are assigned responsibility for the completion of different tasks. It's a benefit because each employee is given responsibility for one specific task and can be held accountable in case of success or failure. This makes managing a project a lot easier!
3. Considers Adequate Resources
Many projects run out of resources before the completion timeline. According to KPMG, 50% of managers indicate that their project failed to consistently achieve what they set out to achieve. This means wastage of resources, both financial and labor, by organizations.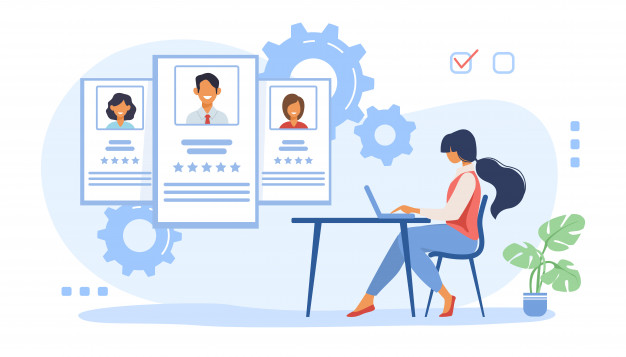 Project planning suggests teams consider the necessary resources needed to finish a project and eliminates the option of discontinuing the project due to a lack of resources.
4. Anticipates Problems
Most projects experience difficulties at different levels before the project is even completed. These problems include missing deadlines, losing employees, running out of funds, etc. But, with the help of project planning, teams can proactively address such situations, eventually, reduce their impact on the project.
5. Provides Project Completion
Some projects are started but never finished. Without proper planning, team members tend to pursue their ideas and forget about the ultimate goal of project completion. Project planning ensures that the managers or members know their roles, responsibilities, and goals!
Read more: How to Create an Effective Operational Plan for Your Business?
Things You Must Know Before Planning a Project!
Before you dive into planning out your project, here are the 4 things you need to ensure you've identified:
1. The baseline for your project
Before you begin with planning your project, make sure you have the basics cleared out. Start by identifying the baseline for your project's scope, cost, and schedule, as the rest of your project planning will need to fit in around those restrictions.
2. Your project dependencies
Ask yourself: what needs to be done before processing happens? Identifying your project dependencies at the outset of your project signifies that you can plan your timelines more efficiently, ensure that you avoid unnecessary delays, and spot potential blockers!
3. Identify project milestones
Milestones are the key markers of your project's progress! They are often set by the project managers to help their teamwork at peak productivity. These can be a deliverable, design, communication, and more.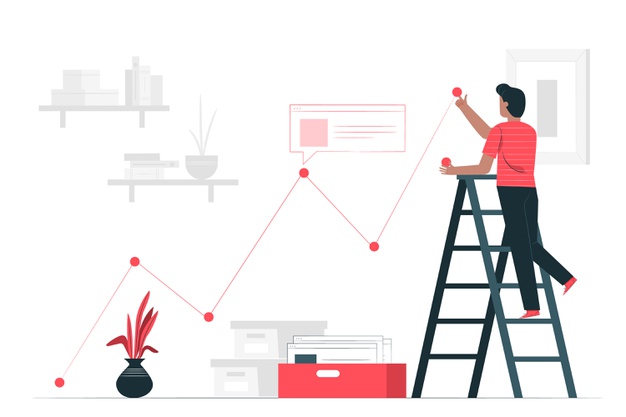 Project milestones have additional significance in planning, as they help the project managers track tasks while team members focus on their progress.
4. Identify who's responsible for what
Once you get the vision of how to begin the process and the resources you have to complete, it's time to start deciding who should do what. Providing each task an owner is essential to getting things done accurately on time. Once you identify who's responsible for what, you can ensure transparency and accountability.
Read more: Waterfall Project Management: What, Why, and How?
Project Planning Phase: 8 Steps to Successfully Plan a Project
The project planning phase is the most important part of project management. Successful execution of a project depends largely on the process of planning done before its initiation. The best way to do it is by presenting all the data through documentation. Some of the most important elements of a project plan document include:
1. Add a project description
The project description should describe the problem intended to be solved and the opportunity for capitalization. It should also mention what the main goal is, what needs to be achieved, how achievements will be gauged, and what signifies the end of the project.
2. Break down the project into specific tasks
Make sure that there is a progressive transition from each task to the next. If some tasks need to be done at the same time, specify what they are and mention their details.
3. Estimate the resources required for the project
If needed, create a separate resource plan to ensure the right resources are being gathered effectively. This will also enable you to control and estimate the required resources.
Specify how and when communication should flow between management, teams, and a client. Proper communication channels help with smooh processing and workflow.
5. Specify standards and procedures
This document is drafted to list down all the what, why, and how of a project! That is- how is the work done, when to process the deliverables, and what is the expected outcome once the project is completed.
6. Identify and assess risks
List down any potential risks in the project and their consequences. This will help you forecast constraints and will give you a sharper edge against them!
7. Draft a budget
This step summarizes the expenses and costs you anticipate for the project, in comparison to the revenue generated.
8. Project plan summary
A project summary includes project tasks, resources, and expected results after the project is finished. It's like a framework of everything you have planned to achieve for a successful project.
Now that you know the importance and key elements to include in planning a project, it's time to introduce you to an awesome project management software that will make project planning, a breeze!
Read more: Project Management Schedule: What, Why, And How!
Plan and Manage Projects the Right Way with Bit
Did you know, a staggering 44% of project managers do not use any kind of project management software at all even when research has found project management software increase project performance by 77%.
Well, if you don't want to be part of that statistic, we would advise you to pick a project management software. One such software that is used by organizations and professionals in over 100+ countries is Bit.ai. Bit is a robust platform that serves as a central hub where collaborators, content, and knowledge can be accessed in one all-inclusive document.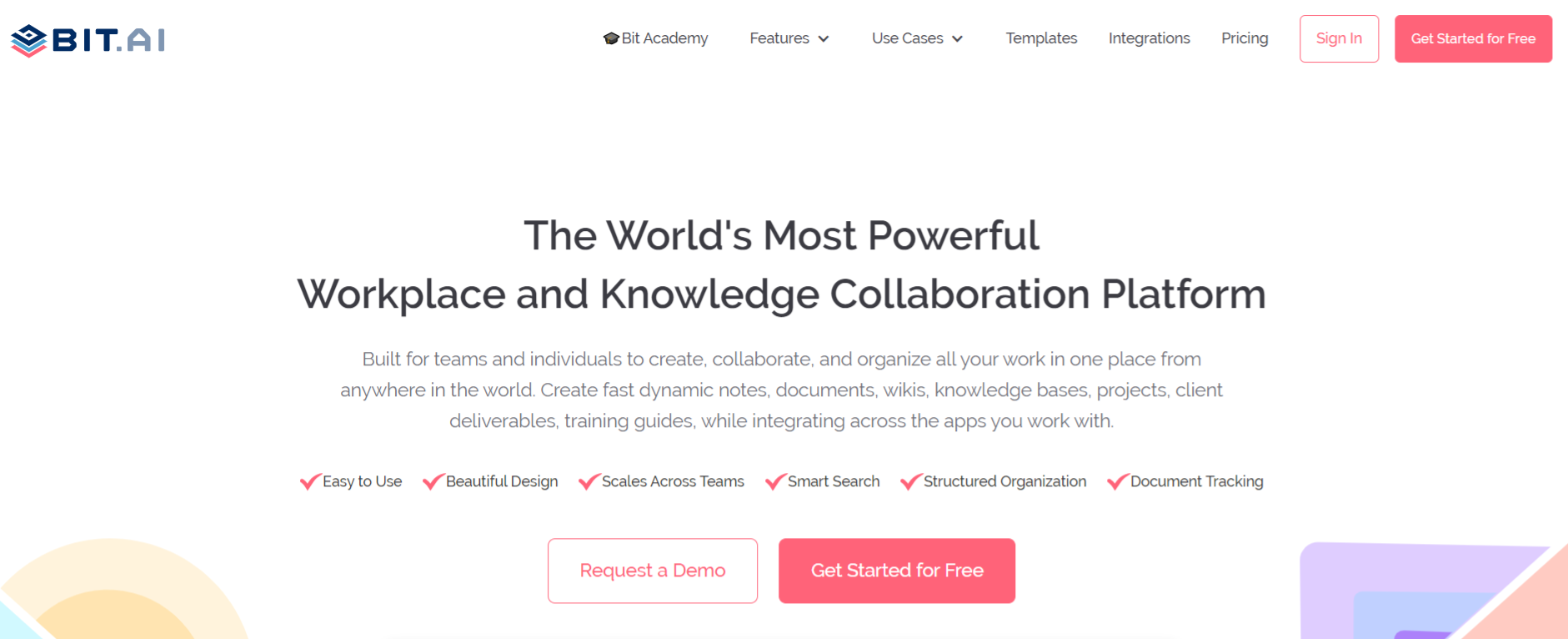 Project managers can use Bit to create project management schedules, project documentation, planning documents, collaborate with the team in real-time, and store all project assets in one place for easy and fast access. They can simply export these schedules as PDFs, Markdowns, Word files, and much more. Bit's sleek, minimal, and distraction-free editor makes it the perfect tool for project management documentation.
Still, not sure how Bit can help you plan the perfect project? Let's see some more of Bit's awesome capabilities:
Create interactive documents: You can add content from over 100+ various applications that will live inside of your Bit documents. Add Excel spreadsheets, PDFs, Google forms, Gantt charts, maps, YouTube videos- anything on the internet with a link and Bit will automatically convert that into live content living inside your document!
Collaborate in real-time: Multiple people can simultaneously collaborate on a Bit smart document in real-time. It's a great way for employees to discuss project details, work on spreadsheets, brainstorm ideas, collaborate on documents, manage to-dos, share assets, and more. Bit's sleek, minimal, and distraction-free editor makes a great tool for documentation.
Structured organization: Bit brings all your project documents in one place by allowing you to organize information in workspaces and folders. Workspaces can be created around projects, operations, departments, and fields. Everyone added to a workspace can access and collaborate on its content. Inside each workspace, you can create an unlimited number of wikis and access your content library.
Permission & sharing access: Bit supports features like document tracking, cloud-upload, templates, document locking, document expiration, password protection, etc. that help keep your important information safe. Also, Bit docs can be shared in 3 different ways- trackable links, live embeds, and live state!
Wrapping Up!
Project planning has helped organizations manage the cost, time, and resources associated with a project, putting project managers in the driver's seat! You really cannot go wrong with a properly planned project, especially with the help of project management software.
If you need any help in planning and managing your project or want to know how Bit can help your business, let us know by tweeting us @bit_docs. Cheers!
Further reads: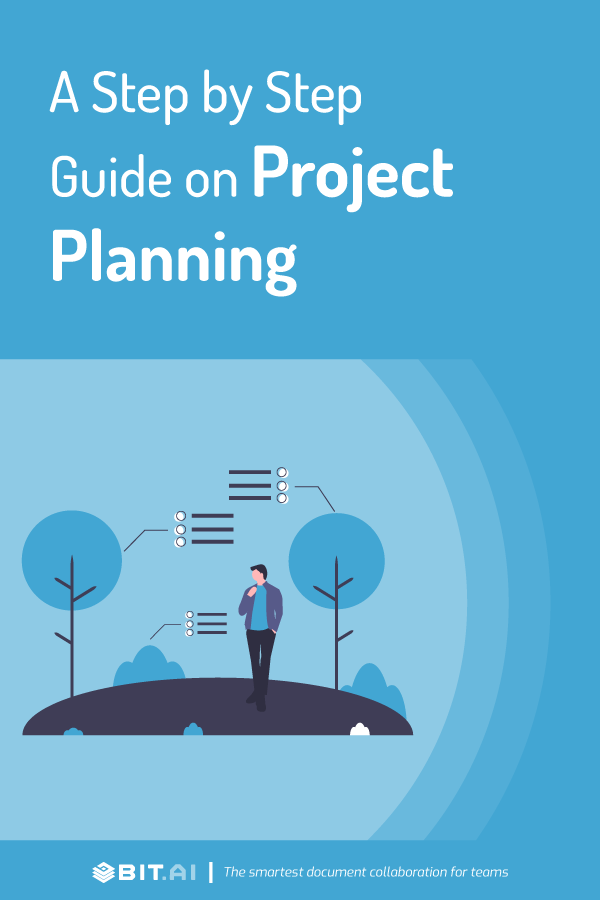 Related posts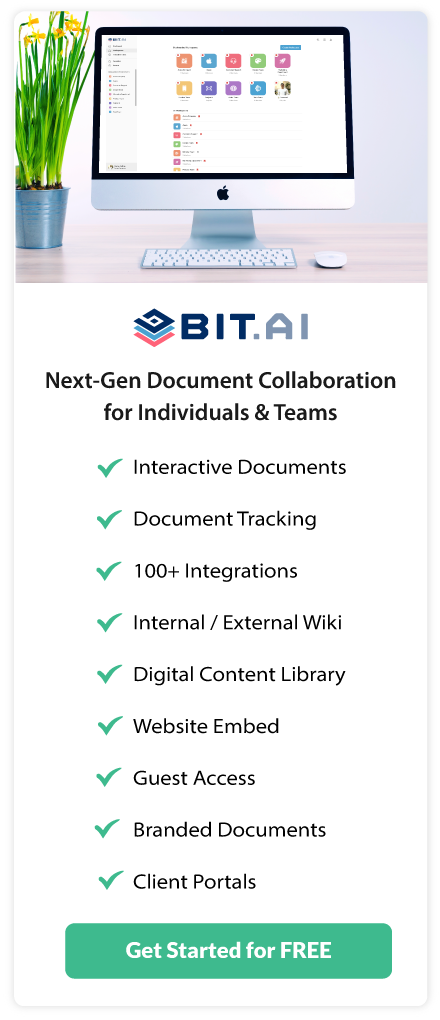 About Bit.ai
Bit.ai is the essential next-gen workplace and document collaboration platform. that helps teams share knowledge by connecting any type of digital content. With this intuitive, cloud-based solution, anyone can work visually and collaborate in real-time while creating internal notes, team projects, knowledge bases, client-facing content, and more.
The smartest online Google Docs and Word alternative, Bit.ai is used in over 100 countries by professionals everywhere, from IT teams creating internal documentation and knowledge bases, to sales and marketing teams sharing client materials and client portals.
👉👉Click Here to Check out Bit.ai.