Is your project going over the budget? Are your team members failing to meet deadlines? Wondering why your projects are not accomplishing their goals?
Then we're here to tell you that it's probably because you dived straight into projects without working out a plan and failing to create a project outline in the first place.
We know that as a project manager, you probably already have too much on your plate, and creating project outlines might seem like a waste of time.
But project outlines ensure that your projects go in the right direction, act as a reference point, and increase your chances of successfully delivering your projects.
For these reasons, you shouldn't ignore the crucial role a project outline plays in the smooth sailing of your project journey.
Now, if you're not exactly sure what a project outline is, then not to worry, we have it covered in this blog!
Here, we help you understand what project outlines are, why they are important, and a step-by-step guide on how to create one.
So without further ado, let's dive right in!
What Exactly is a Project Outline?
A project outline can be defined as a document that contains a brief description of a project, its goals and objectives, a timeline, potential risks and problems, items required, and all the other essential details of the project in a concise and digestible form.
It is basically a blueprint of your project that maps out how your project will play out as it progresses.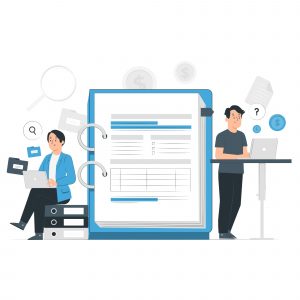 A project outline provides project managers an overview of their project at a single glance and ensures that the team and their managers are on the same page.
Now that you know what a project outline is, let's find out how important it is to have one for your projects.

Why Do You Need a Project Outline?
According to a recent survey, 31% of project professionals said that the major cause of project failure was poor upfront planning and 28% felt failure was due to inadequate vision or goal.
Not to mention, there are other studies that show that the depth of project planning correlates closely with project success.
And what better way to plan your projects than through a project outline? It is after all a crisp and concise version of a detailed project plan.
When you create a project outline, you are also creating a roadmap document for your project team members to follow. This means that they can come back to this document as a reference point later on.
With a project outline in hand, you can also keep track of all the individual action items you need to do and how you should do it. It helps you organize your thoughts and provides clarity on what you need to do to reach a project goal. It also allows you to keep tabs on how the project progresses as well.
Furthermore, nothing finalizes a project like a project outline can. This is because a project outline puts down all the verbal and mental ideas of a project into written words and makes the team members commit to the process, thereby taking the first step towards making the project a reality.
Now that we have gone over the importance of creating a project outline, let's take a look at the steps involved in creating one for your project!
Read more: Project Charter: What is it & How to Write it Perfectly? (Template Included)
How to Create a Solid Project Outline? Follow these steps:
The thing about project outlines is that they vary according to different project needs, requirements, and details, however, they still have common elements and a standard structure that is followed universally. Let's take a look!
Step 1. Describe the Project
The first step in creating a project outline is to describe your project and provide all the key information needed. It should be a small paragraph and contain basic details, such as project name, date, project manager, team members assigned, and any other crucial information relating to the project.
Here, you can also give a brief overview of your project's background and describe the context behind starting the new project.
Step 2. Define Goals and Objectives
The next step is to determine your project's goals and objectives. It will form the base of your entire project outline and provide you with direction.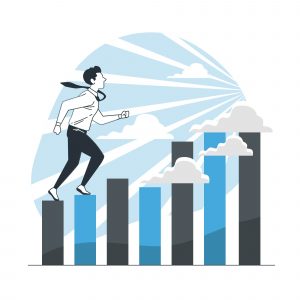 This is where you will define what exactly you wish to accomplish at the end of the project. Here, you should state your major project objectives and goals, in terms of numbers and measurable metrics.
Doing this will help you evaluate and measure your company's performance against your missions and objectives and see how well you are doing in terms of achieving or meeting your goals.
Step 3. Write an Executive Summary
An executive summary refers to a section that deals with an overview of what your project is all about in a brief manner. This is to ensure that your team members have a rough idea of what they are going to deal with.
In this section, you can emphasize the gist of your overall project outline and provide a comprehensive explanation of all the important sections in a few sentences.
It can include what your project will contain, what it aims to achieve, and any other important detail. You can also state your purpose here and try to explain what exactly you are looking to accomplish.
Step 4. Develop a Scope of Work
Scope of work is where you outline or describe exactly what works need to be done and how it is to be done. It usually contains milestones, reports, deliverables, timelines, and the end products.
In this step, you must create an outline, decide who will be involved in your project, what steps need to be taken, what resources are required, and also mention the costs of doing it all.
Here, you can also detail the approach you are going to take or the methodology you are going to use to complete your project.
Step 5. Set a General Project Timeline
Your project outline must contain a general project timeline for everyone to follow. So it is extremely crucial that you stress on a timeframe with a focus on deadlines and other important dates for completing tasks within your project.
You can even give specific dates and provide a breakdown of the timeline to help your team members understand how long they should be spending on their tasks to complete the project on time.
Step 6. Outline a Budget
You need a budget to understand how much you can spend on your projects. That's why it is necessary to have a separate section that outlines the budget in your project.
Here, you can map out your expenses and compare them with your previous projects, and then determine the range for your budget. Make sure that you provide some wiggle room for any unexpected expenses and risks.
Step 7. Assign Tasks
Once your goals are defined and you have a timeline in place for your project, the next step is to assign specific tasks within the project to your team members.
Make sure that everyone in the team involved is duly assigned specific roles and responsibilities, and that they are fully aware and capable of carrying out their role expectations. This will ensure that your project goes smoothly.
Step 8. Determine Risks
No project is ever free from risks and problems, so it's important that you determine and list out the potential risks and problems that could arise over the course of the project timeline. Here, you can also briefly address how your team could work towards mitigating those risks and issues.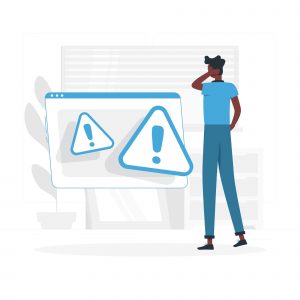 This will help your employees be prepared for any possible and potential risks and problems that may arise over the course of their projects.
Step 9. Proofread
Lastly, proofread your document and ensure that all the major points are intact and the message is properly conveyed.
Check for spelling errors, grammatical mistakes, typos, or poorly constructed sentences. Make a colleague or another person go through your proposal to double-check everything.
… and voila – you have yourself a solid project outline!
Now that you know the steps involved in creating a great project outline, we'd like to introduce a tool to make your writing process easy and error-free.
That's why we present to you bit.ai! Trust us, you'd be doing yourself a favor by getting Bit for your project management needs.
Want to know more about bit? Then scroll down right now!
Read more: Project Timeline: What is it & How to Create it? (Step By Step)
Bit.ai: The Ultimate Tool for Creating a Project Outline
Creating a project outline means that you will have to brainstorm for ideas, work with multiple team members, and store tons of information. Seems like a lot of work, right?
So how can we make this easier?

This is where bit.ai comes into play. It is a new-age document collaboration and knowledge management tool designed exclusively to satisfy all your documentation needs. It helps you create, edit, organize, manage, and share documents, like project outlines, all under one roof!
If you're wondering how bit can help you in creating a project outline, then check out these amazing features:
Ready-made Templates: Bit has an extensive template gallery that offers over 70+ professionally designed templates from which you can choose your favorite one! All you have to do is fill in your customized content (in this case, a project outline) and you'll get the whole draft ready in a few minutes!
Auto-formatting: You don't have to waste your time trying to fix the format of your project outline because Bit will automatically format your entire document to give it a very uniform and consistent look.
Media Integration: If want to include rich media integrations like charts, graphs, tables, excel sheets, etc. in your project outline, then Bit helps you do just that! It allows you to embed and seamlessly add over 100 rich media integrations to help you enhance your document.
Smart Workspaces: With Bit, you can create infinite workspaces and folders to help you manage and organize information related to your project.
Real-time Collaboration: Want to collaborate on your project outline with your team members? Then Bit is the way to go! With Bit, you can seamlessly collaborate with your team and work together on the same document in real-time, chat privately, make inline comments, co-edit, and do so much more to ensure that you do not miss out on any important details to be included in your project outline.
Simple UI: Even though Bit is jam-packed with features, it has a simple and easy-to-understand user interface, which makes it extremely easy for new users to get on board with the platform.
… and lots more! We could go, but you get the point, right?
Bit is indeed the one-stop solution for all your documentation and collaboration needs! So quit waiting around and get Bit today!
Conclusion
By now you have got an idea of how important a project outline is to your project and turning a blind eye to it isn't going to get you anywhere.
These handy documents are extremely crucial for your project management and can significantly contribute to the success of your project. That's why investing time, effort, and money into it is definitely worth it.
We hope that this blog has helped you in understanding the importance of project outlines and how to create a solid one. And now that you know about Bit, you can create project outlines in just a few minutes!
So what are you waiting for? Go out there and create your project outlines with Bit! Ciao!
Further reads: 
Grant Proposal: What is it & How to Write it?
Feasibility Study: Definition, Types, Importance & Steps to Write!
Project Summary: What is it & How to Write it!
Project Documentation: What is it & How to Manage it?
9 Project Documents You Must Create For Your Project!
Project Management Schedule: What is it & How to Create it!
Communication Plan: What is it & How to Create it? (Steps included)
Project Scope: What is it and How to Write it?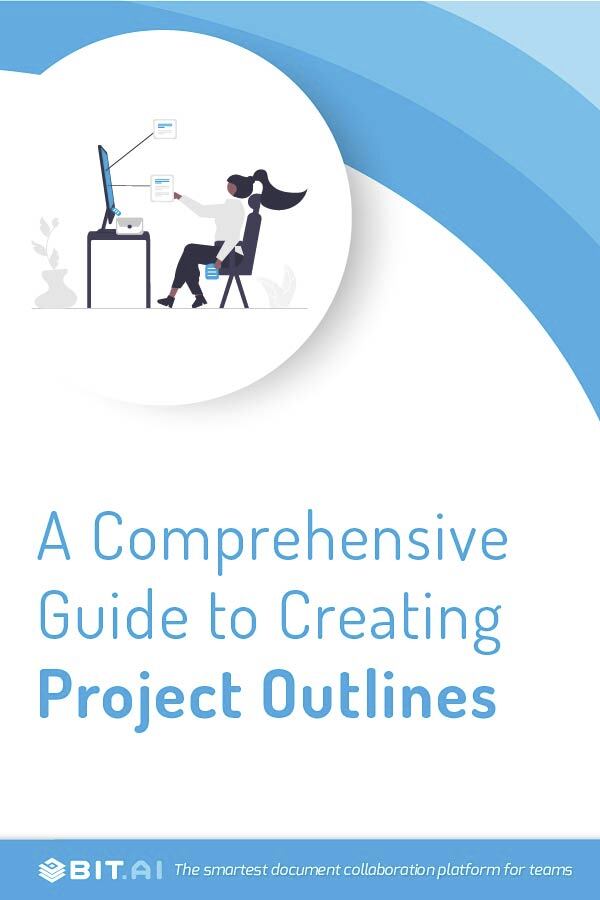 Related posts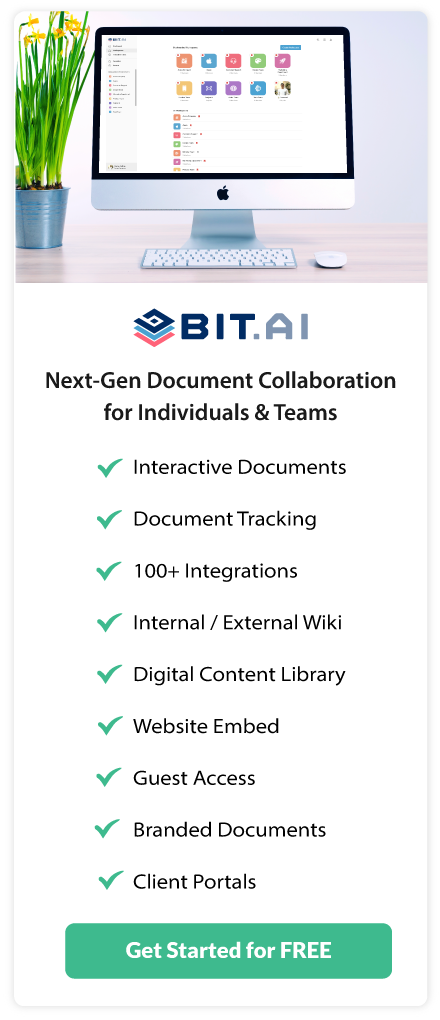 About Bit.ai
Bit.ai is the essential next-gen workplace and document collaboration platform. that helps teams share knowledge by connecting any type of digital content. With this intuitive, cloud-based solution, anyone can work visually and collaborate in real-time while creating internal notes, team projects, knowledge bases, client-facing content, and more.
The smartest online Google Docs and Word alternative, Bit.ai is used in over 100 countries by professionals everywhere, from IT teams creating internal documentation and knowledge bases, to sales and marketing teams sharing client materials and client portals.
👉👉Click Here to Check out Bit.ai.