Proposing a project to upper management, sponsors, or other stakeholders can feel like a daunting task.
We're going to share some pointers that will help your case as you get buy-in on your awesome project proposal. We'll start off with some basics about project proposals and then give you tips on how you can write an awesome project proposal in no time.
Proposing a project to your senior management, CEO, sponsor or other stakeholders is a lot like pitching your startup to an investor.
You have to describe the problem, propose your solution, define the path you are going to take, and assure your audience why you or your team are the best to tackle this.
You can't just have a casual water-cooler conversation with your seniors and expect things to happen. What you need is a formal document, describing precisely what you propose and why the approval party should care.
Better yet, you need to have an awesome, pre-designed template to write your project proposal quickly and stand a chance of wooing the audience with your professionalism.
But let's not get ahead of ourselves just yet. We will soon give you a perfect project proposal template that will help you create visually stunning proposals without any external help.
But first, let's learn everything there is to know about project proposals and why you should not take them lightly.
What is a Project Proposal? (Definition)
A project proposal can be defined as a critical document that you present to a client, sponsor, or stakeholder to get your project approved or receive funding for it. It is essentially a document that is used to sell your potential project to stakeholders or upper management.
These project proposals are then evaluated by the upper management, sponsor, or other stakeholders and help them decide whether or not they want to approve the project and allocate funds for it.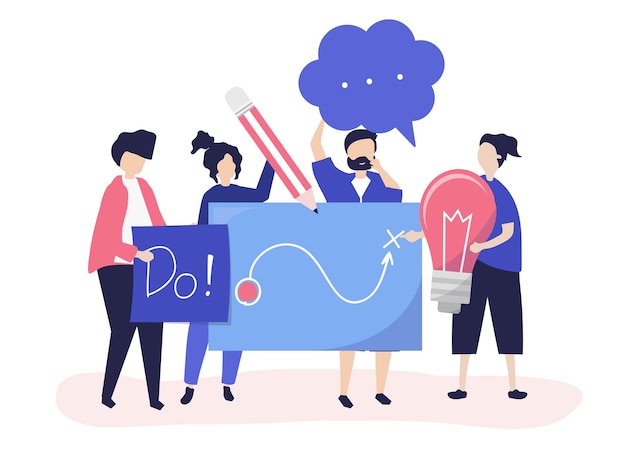 Every project proposal is unique in its content and opportunity, but the basic format remains the same. A project proposal must contain all the key information regarding the project for it to get approved or funded. Some of the key points include:
The problem you're trying to solve or market or opportunity you want to exploit
Name and roles of the people involved in the project.
List of the deliverables
The benefits of the proposal
The estimated budget required for the project
The timeframe of the project and how you'll meet the deadline
The risks and potential issues involved.
Only when a project proposal has all this key information explained in a systematic manner, it has a chance of getting reviewed seriously. Your audience is bound to have many such questions in mind. It's thus important to have answers to each and every one of them in your project proposal.

Read more: How To Write A Project Report That "Wow" Your Clients
Why Is a Project Proposal Important?
You might be the most genius and the most hardworking project manager to ever step foot on this planet, but if your project doesn't get approved, you are going nowhere. A project proposal is gravely important to your project, here is why:
1. No proposal, no party
This is the most obvious and the most important point in favor of a project proposal. You cannot start working on your "next big project" until you have proposed it to higher authorities and stakeholders and have their approval.
Only when you have convinced the stakeholders of the viability of the project, why you're the best person/team to execute it, and when and how you're going to execute it, will your project get the green light.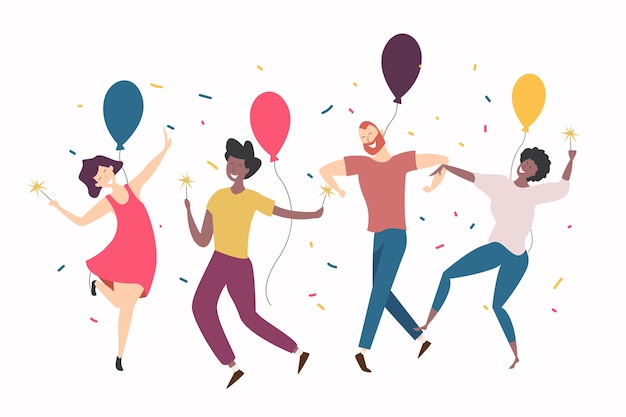 2. It acts as the project's blueprint
Think about this. Once you have planned out all the details about your project- why it's viable, what resources do you need, what's the deadline be, how much money do you need, how you will implement the project, etc.- it makes the process of actually executing the project much easier.
You already have mapped out everything you need, the goals and the objective, and know beforehand, the potential risks, and challenges of the project. You have already laid down the groundwork, you just have to build on top of it!
3. It's the first step towards a long relationship
The project proposal is the first point of contact between you and the stakeholders.
A well-thought-out and detailed project proposal not only helps convince stakeholders of the merits of implementing the project but also brings them confidence that you are the right person to lead this project and see it to perfection.
This kickstarts the beginning of a long-term healthy relationship between you and the stakeholders.
Read more: How To Write A Business Proposal?
 How to Create a Project Proposal? Follow these steps:
As mentioned before, every project proposal is different, depending on its type, opportunity, budget, timeline, etc. However, the basic structure of every business proposal remains the same.
Here are some key areas you need to cover in order to make an impactful project proposal and answer all the potential questions or issues your audience might have.
Step 1. Decide the appearance of your proposal
Don't worry about the appearance of your proposal, just focus on the content of your proposal. With our project proposal template (given below), you'll be able to write a visually stunning project proposal quickly and easily.
Step 2. Add a description of the business case
Start off your project proposal by providing a description and overview of the project you are proposing. Explain the purpose and provide a general level of justification as to why the project is needed. Generally, describe the problem your project is designed to address and the rationale behind working on it.
Remember your goal is to gain the approval of the reader.
Step 3. Highlight the Problem/Opportunity involved in Project
Discuss the needs and problems that your solution would address. You need to really make your case here and specify precisely why this problem needs to be addressed or the opportunity you're going after needs to be exploited. Make sure to mention the benefits you, your clients, or your organization as a whole would reap if they decided to approve/fund the project.
Step 4. Describe the Goals & Objectives
The next step would be to explicitly describe the goals and objectives of the project. Explain in detail what the project will achieve and who will it ultimately benefit from?
Make sure that the reader understands what success looks like and try including hardcore metrics wherever possible.
Help your reader understand your project within the strategic context. Describe how the project relates to your companies mission, initiatives, department goals, etc. It's helpful for your reader to understand how your project translates to the larger picture.
Step 5. Add Details of Project Management Plan
Add details of what the project will entail. These details might include:
What needs to be built, created, or implemented.
Names and details of key stakeholders and personnel
How will it get done?
What will be the project methodology?
How the project team will be organized?
What tools, software, or other resources would be needed as the project progresses?
How the tasks will be broken down and what would be their timeline?
and so on…
Provide enough details of where the reader understands the major parts of the project.
Step 6. Mention Project Scope
A project scope describes what needs to be achieved and what needs to be done to achieve it. It essentially describes what the project encompasses- What are the features being built and implemented? What does the pathway to completion look like? A clearly defined scope helps your readers better understand the project and see it clearly from start to finish.
Step 7. Describe Project's Communication Plan
It describes the rollout of the project. Once the project is completed, do you have a plan to roll out the communication around it? Who do you need to collaborate with to make that happen? Who will be your audience that will be impacted?
What would be the best mediums in which to communicate these changes? Will there be emails, meetings, training, documentation, etc? All of these critical questions are answered in the communication plan.
Read more: How To Create An Impressive Fact Sheet For Your Company (Template Included)
Step 8. Include any Project Risks
Include any risks that your teams should be aware of. Be honest, open, and reflective of the risks. As much as you want a project pushed through, it's equally important that you and your team can think through the risks associated. It helps writing and creating the best plan possible and decreases the potential for risks.
9. Mention Timeline
It's important to write a detailed schedule for the entire project, broken down by tasks and milestones along the way. The reader should know by which date they can expect the completion of the project and see it in action. Include deadlines so that your approver(s) understands the expectations of what you're proposing.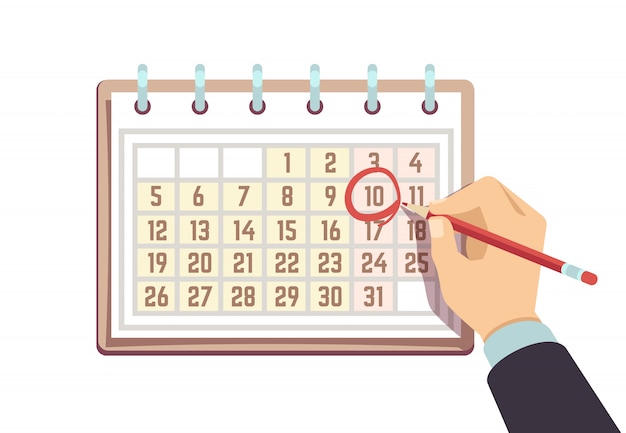 10. Include Budget of Proposal
Cover the costs of implementation. It's also important to include a projection of project maintenance costs post-implementation. Your reader(s) would want to know how their money will be spent and if it's in good hands. A good idea is to make sure that they know how much money you will need to complete the project when you will need the money, and how that money will be spent.
11. Include Next Steps
Include what the next steps are to get started.
Make sure the approver understands what you'll do once the project gets approved. Do you need anything from them before you get started? Anything they should be aware of?
12. Add Details of Appendix
Add any research or supporting material that you mention above.
Best Practices For Writing Project Proposal:
Some additional tips to keep in mind before, during, and after writing your project proposal.
1. Don't Rush
Don't be in a hurry to write a project proposal and get out in front of sponsors or stakeholders. Allow plenty of time for those involved to meet, discuss, and brainstorm ideas for the project.
2. Be realistic
Do your due diligence and research extensively about the project you're about to propose. Is it really viable? Can it be accomplished with the proposed budget and time frame?
3. Be prepared
Study your proposal inside out. Make sure to research and include every potential issue or challenge your project might face in the future.
4. Use a template
Use a pre-made template to write your project proposal. It'll not only help you save time but also help you stay focused on the content of the proposal and not worry about its visual appeal.
5. Make it a team effort
Use a document collaboration tool like Bit to bring your whole project team together in one workplace and design the project proposal together. With everyone chipping in, we're sure your proposal would be nothing short of awesomeness!
So, what are you waiting for? Gather your team around and start planning your proposal. And hey, don't forget to take that awesome project proposal Bit template with you!

🎥Watch this video to learn more👇
Further reads : 
3 Project Proposal Examples You Must Check Out!
Consulting Proposal: What is it & How to Create it? (Steps Included)
Grant Proposal: What, Why & How to Write it?
Business Report: What is it & How to Write it? (Steps & Format)
How to Write a Request for Proposal(RFP)?
Sales Proposal: What is it & How to Create a Perfect One?
Marketing Proposal: What is it & How to Create an Effective One?

Related posts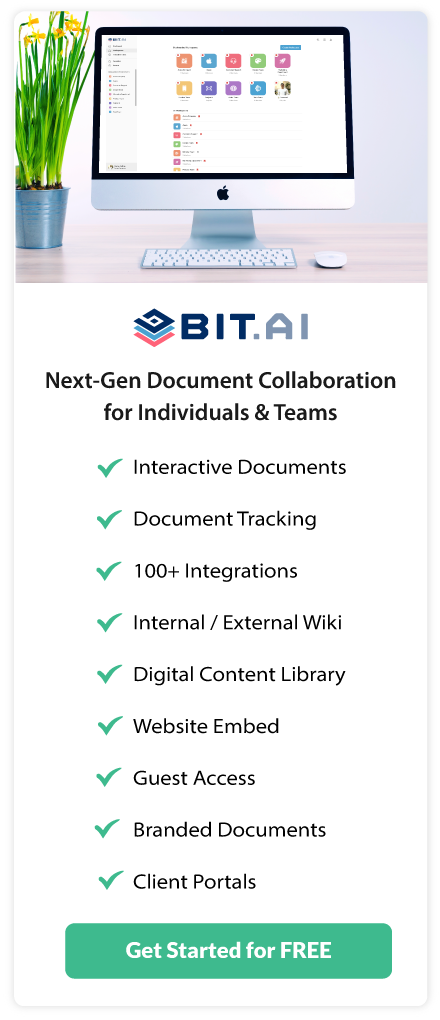 About Bit.ai
Bit.ai is the essential next-gen workplace and document collaboration platform. that helps teams share knowledge by connecting any type of digital content. With this intuitive, cloud-based solution, anyone can work visually and collaborate in real-time while creating internal notes, team projects, knowledge bases, client-facing content, and more.
The smartest online Google Docs and Word alternative, Bit.ai is used in over 100 countries by professionals everywhere, from IT teams creating internal documentation and knowledge bases, to sales and marketing teams sharing client materials and client portals.
👉👉Click Here to Check out Bit.ai.