Google Docs allows you to create documents while collaborating with others. However, there's one critical feature missing from Google Docs and that is the ability to track Google Docs…
We have a solution for you that allows you to track your documents after you hit send. Yes, that means getting meaningful insights and analytics on your audience's engagement levels with your content. Read on…
I'm sure you are familiar with Google Docs, the cloud-based word editor by Google. Google Docs has been around for quite some time now, 12 years to be exact.
Since its inception, Google Docs has been a crowd favorite for being the go-to cloud-based document editor of the masses. With a familiar interface like Microsoft Word, and with the added functionality of real-time collaboration, Google Docs doesn't seem to be doing anything wrong.
However, a lot has changed in the world of technology in the past decade, and for more specialized needs like tracking documents Google Docs does not provide a solution.
Why Do I Need To Track Google Docs?
In today's day and age, data is everything. Having tons of useful data about your customers, prospects, and even competitors give you the ability to modify what's not working and double down on what is. This is why you see businesses tracking almost every aspect of their operation:
Website stats
Social media posts interaction stats
Video views
Banner ad clicks
Email open rates
and more…
You can basically track every aspect of your online business activity- website, blog, social media, email, video, audio, etc. but what about your documents? There's no good way to know what happened to your document after you shared it with someone.
Did they open it?
At what time?
How far did they scroll before closing it?
How often did they open it?
Businesses use Google Docs and other cloud-based document editors to create professional documents like business proposals, meeting agendas, sales material, media kits, cases studies, etc. It's important to be able to get meaningful insights on the content you create.
Read more:
Google Docs Tips You'd Wish You Knew Earlier
Why Bit Is The Best Google Docs Alternative?

How Can I Track Documents Easily?
We've all been there. You just created an awesome piece of content and you're sending it out to close a deal, move the business forward, update an important client, share a white paper/research & onboard clients/employees.
Getting critical insights on your shared documents like who opened it, when did they open it, how far they scroll or how much time they spent viewing it.
Document insights help you figure out:
Whether you need to make your content more engaging.
Replicate content that's working across audiences.
How you should follow up with a prospect.
When you should follow up with a client.
Whether your employees actually read what you sent to them.
There is an important need for a document tracking tool that can help you make intelligent and informed decisions and avoid costly mistakes. This is why we created Bit.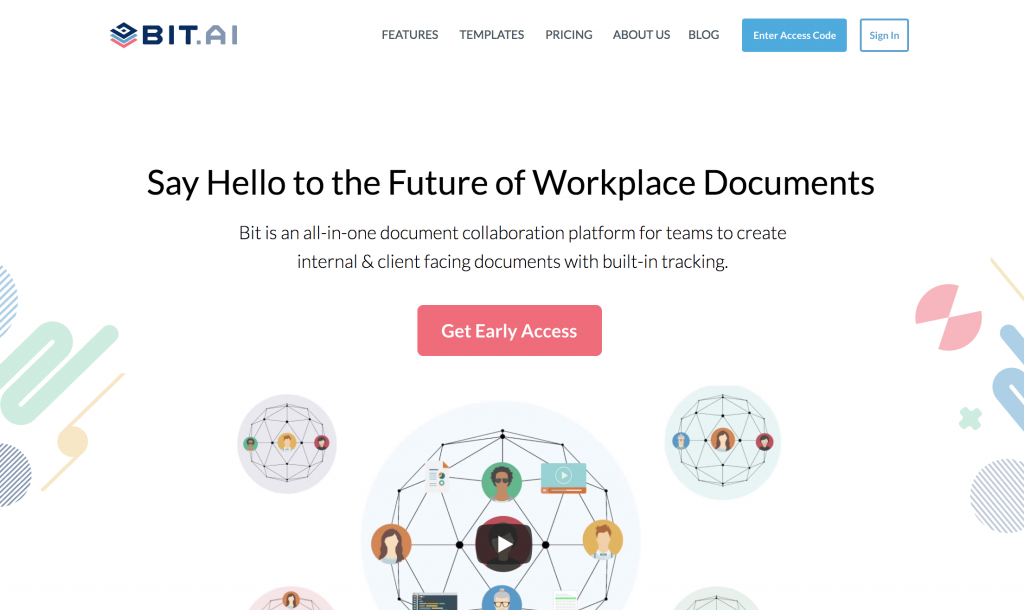 Bit is a new age cloud-based document collaboration tool that helps teams create, manage and track documents.
Bit helps you make sure your documents are more than just plain boring text. Thus, apart from allowing multiple users to collaborate on documents, Bit also allows users to share any sort of rich media like YouTube videos, Google Docs, OneDrive Excel Spreadsheets, SlideShares, etc.
Basically, anything on the internet with a link can be shared and Bit will automatically turn it into visual content.
How to Add Web Links & Rich Media to Your Bit Docs
You can also add file attachments, code blocks, math equations and much more.  Here is an infographic that shows you what you can do with a new-age digital Bit document:

What You Can Do With Bit.ai?
Once you've created your smart digital document in Bit you can start tracking them. Here is an in-depth look at how document tracking works with Bit.
1. Published Document Tracking
Once you create a document, you can share it with a trackable link to better understand your audience's behavior and engagement levels.
This is where the magic happens! You can gather real-time insights and notifications to understand how users interact with your document.
Users are able to see who has accessed their document, how frequently, how much time they spent on it, how often they have returned to it and how far through the document they scrolled, along with other great engagement metrics.
Read more: Google Docs Vs Bit.ai: Discover The Google Docs Alternative
2. Real-Time Alerts
Get instant notifications inside of your Bit app and via email whenever someone views your document or leaves you feedback.
This allows you to quickly respond to your audience and helps you move your business forward in a more intelligent way!
3. Lead Capture
Have you ever wanted to know who was accessing your document? Bit makes it easy to add a lead capture form to your documents.
You can customize the fields and collect user information like name, company, job position, email, phone, etc. It's an optional feature you can enable and is great for white papers, ebooks, marketing, sales collateral, etc.
4. Password Protection
For additional security on your documents, Bit offers features like password protection. You can create your own password for every individual document tracking link you share.
This gives you more control as to who can access your content. One of the best parts is that you can update your password or disable it at any time.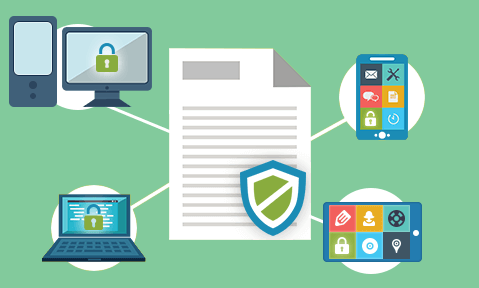 5. Document Expiration
If you create time-sensitive information it's important to make sure that your content is only accessible by a certain time period. With Bit you can set expiration dates on your trackable documents.
Your documents will automatically become disabled on the date that you set and will be inaccessible to your audience. You can go back and edit this date at any time.
Summarizing
Bit allows you to create smart workplace documents with the click of a button. Here are a few examples of the types of Bit documents you can create.
What are your thoughts about Bit's digital documents? Let's have a chat below.
Further reads: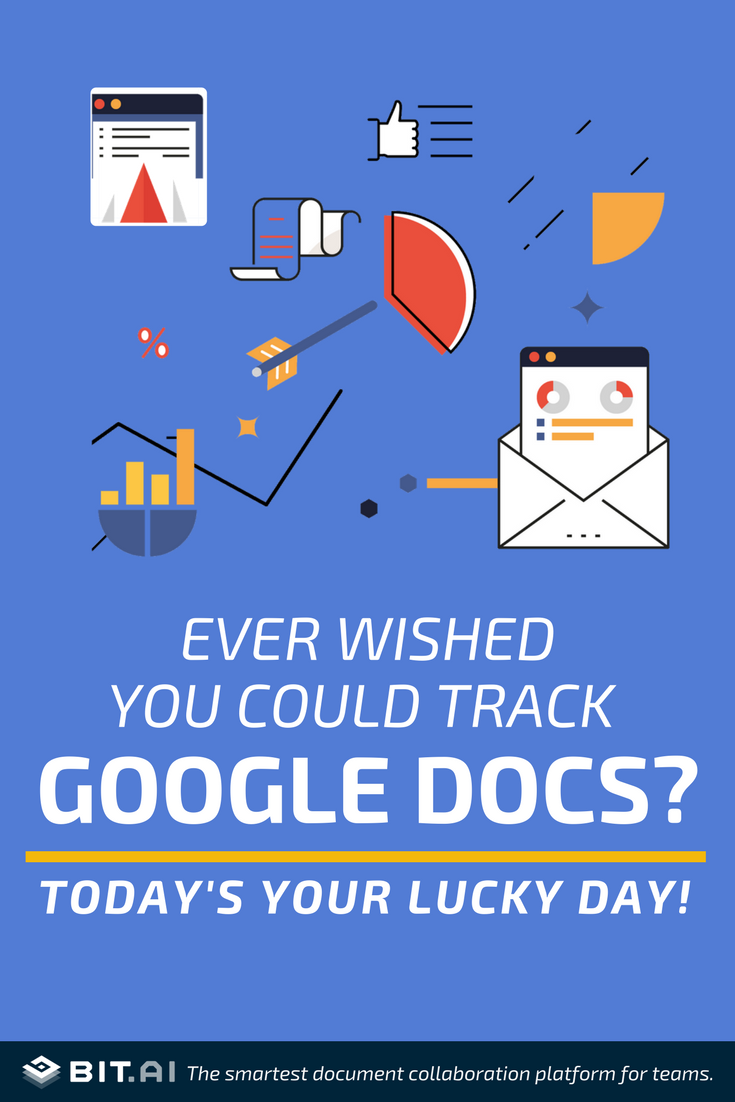 Related posts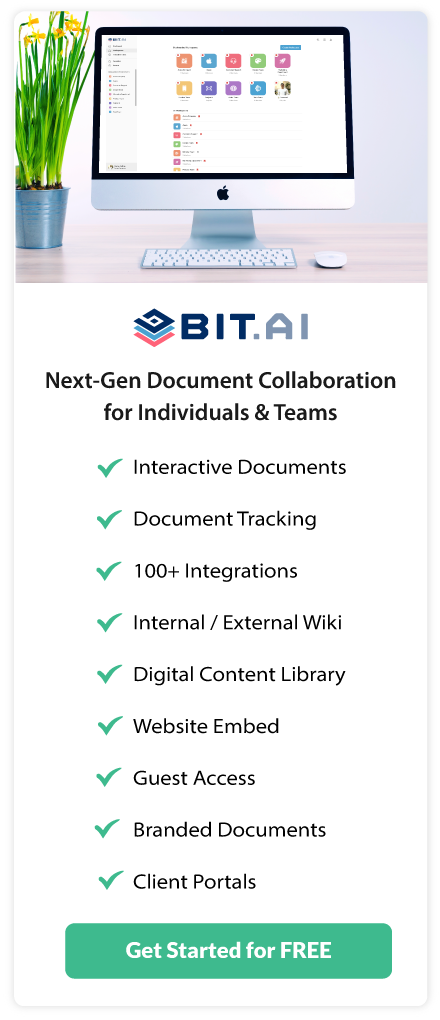 About Bit.ai
Bit.ai is the essential next-gen workplace and document collaboration platform. that helps teams share knowledge by connecting any type of digital content. With this intuitive, cloud-based solution, anyone can work visually and collaborate in real-time while creating internal notes, team projects, knowledge bases, client-facing content, and more.
The smartest online Google Docs and Word alternative, Bit.ai is used in over 100 countries by professionals everywhere, from IT teams creating internal documentation and knowledge bases, to sales and marketing teams sharing client materials and client portals.
👉👉Click Here to Check out Bit.ai.