We have smartphones, smart cars, smart PCs, smart homes, smart watches, smart refrigerators (I want to know the person who asked for those by the way), but what about smart documents? Our documents, which form the basis for all communication in our professional lives haven't really evolved in over 30 years!
Let's talk about technology…
We have been hearing the phrase, "rapid technological developments" for over two decades since the commercialization of the internet. Yes, technology is moving fast. Faster than some of us would like. Faster than people can imagine its moving.
Let's look at one of the greatest inventors of our lifetime, Elon Musk. He plans to send the first humans to Mars in the next seven years. Seven years is not a distant future…seven years is almost here!!
From our conversations about human colonization of Mars, self-driving cars, and artificial intelligence taking over the world…the world as we know it is changing, rapidly!
While there's a section of our society that is working day-in and day-out on the future, there is another section of the society that has been sleeping for decades…
We're talking about the one thing that we all use daily, that ties everything together…it is the building block for communication and the work we do.
Documents!
Documents help us brainstorm ideas, preserve thoughts, share messages, form the basis of discussion, and ultimately allow us to collaborate on ideas, and get work done.
Documents: The Sleeping Giant
There is no business, that can make it throughout a day without viewing and sharing documents, from marketing brochures, proposals, technical documents, HR guidelines, training material, etc.
A document is the building block of any business.
Now more than ever before, we need smarter documents.
Marketers, sales professionals, designers, developers, researchers, and every department in our workplace rely on specialized software to help improve the work they do.

It's time we had documents that are on par with our life-changing and life-improving productivity suite of tools we deploy around us.
The software that we choose to increase productivity in our lives needs to scale with our needs. Our teams are growing both inside and outside our office walls.
In today's digital age, working with remote teams is becoming the norm. Employees often have to collaborate on a single project from multiple locations around the world.
No matter how your teams are structured, getting the best job done as efficiently as possible is the ultimate goal for any organization. Making use of various tools and software helps make our work lives as connected as possible. Selecting the right tools makes all the difference.
Smart Documents: The Most Advanced Version Of Documents
In order to fully capitalize on smart document collaboration, we need our smart documents to come alive. It's time for documents, which we use in our day-to-day business life to live beyond text and images.
A survey by IDC found that document challenges account for a 21.3% loss in productivity.
Modern-day collaboration tools allow you to collaborate on written words. Our smart documents are, of course, more than just written words.
So what do you do when you want to send a PSD file of your company logo, a video of your product demo, social media post filled with feedback, or a link to a competitor's recent PR release? You add a link to an email, send that file as an attachment in an email, or share it in a Slack chat.
Your recipient clicks the URLs, leaves the tool, watches the video, reads the article, views the social media post, etc. Bottom line, the tools that we use force us to go somewhere around the web or download the file.
Our communication modes force us to leave the collaboration tool we are communicating on. This disruption wastes valuable time. We're forced to open up multiple windows on our desktop or have to navigate around information on our smartphones.
Somehow we're supposed to remember everything we just read, saw, and then provide feedback back in our collaboration tool. That's at best disjointed. Talk about inefficient!
The whole idea of "collaboration" is to have a single source of truth, a single workplace, where team members can create, edit, share and discuss ideas effectively.
On the one hand, we have self-driving cars, on the other hand, we are emailing ten times back and forth to settle on a Twitter banner. This is what we call "technological advancement?"
We need our smart documents to be dynamic, to incorporate every type of digital content type you throw at it. We should have the ability to view and collaborate on digital content right there within the document itself.
Somebody has to take charge in the "other section" of this spectrum, right? Don't worry Elon; we got it covered.
This is why we created Bit.ai.
[/vc_column_text]
Tools We Are Using To Create Documents Are Boring
The documents you are creating are boring. Well, let me rephrase. The tools we are using to create documents are boring. They force you to collaborate on written text and fail to incorporate the digital content around us (files, websites, videos, spreadsheets, PDFs, etc.).
We have all heard the marketing slogan, "this is the only [fill in the blank] you will ever need." Yet, we are forced to keep switching between numerous apps to get work done. As a result, our work usually ends up taking more time than we imagined it would.
Let's make life easier once and for all!
Bit.ai is the smart document collaboration tool that will help you bring together those bits and pieces of your digital life into one central location!
Read more: Best Collaborative Document Editing Software in 2021
Let's show you how Bit will change your work life!
Before we jump into the cool features Bit brings to the table, here is a helpful short video that will give you a good overview of how Bit will change the way you work, communicate and collaborate. We want to help you work smarter not harder!
Now that you have an introduction to Bit, let's dive into just a few of the awesome features Bit's smart documents will bring to your life:
Add Images To Your Documents In A Smart Way
We understand how big of a role visuals play in our lives.
It is estimated that an astounding 84% of all communication will be visual by 2018.
When people hear information, they're likely to remember only 10% of that information three days later. However, if a relevant image is paired with that same information, people retained 65% of the information three days later.
Visuals help us to understand and retain information better.
With Bit.ai, you can add any type of images in your smart documents and not worry about it messing up your document formatting.
You don't have to worry about pulling a corner of an image and trying to readjust it perfectly so that it doesn't mess up the ten pages of document perfection below it.
Bit makes it easy for you to insert or add an image anywhere in your document. With a simple click of a button, you can make images go edge-to-edge on your document (perfect for banners). You can also make your images move left or right and easily add text that can wrap around it.
The best part is that we have ensured that your smart Bit Documents will be responsive and look great on all devices!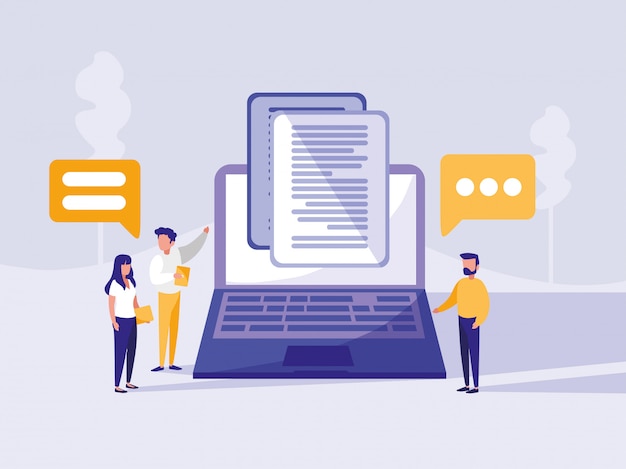 So when you take the time to create a proposal or interactive product brochure you won't have to worry about your manager or clients having to pinch and zoom to view the document you shared with them when they open up the document from their phone!
Example of Editing Images in Bit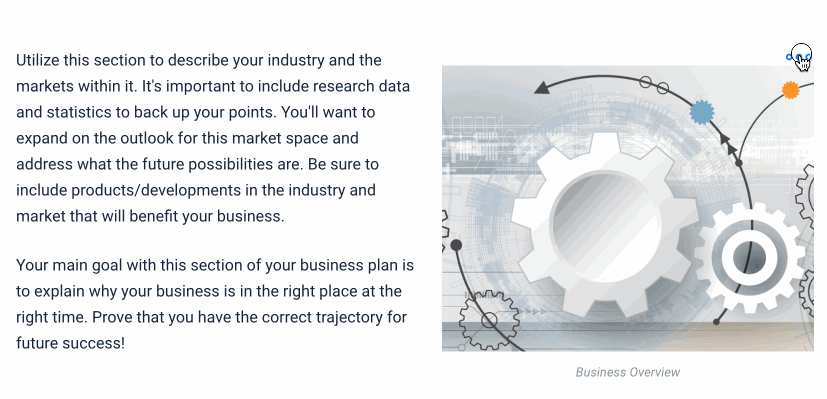 Think Beyond Images And Add Rich Media
In this digital age, you need more than just text to tell your story in a compelling manner. This is why we empower you to add any type of rich media content, like YouTube videos, Google Docs Spreadsheets, PDFs, presentations, Spotify playlists, SlideShares, etc.
You just need to add the link to any content from around the web to your smart document and hit enter. Bit generates a live preview of the content in your Bit document. You can share videos, podcasts, Google Spreadsheets, view marketing PDF presentations, etc. in one single document without having to leave it!
Example of Google Spreadsheet Displayed in Bit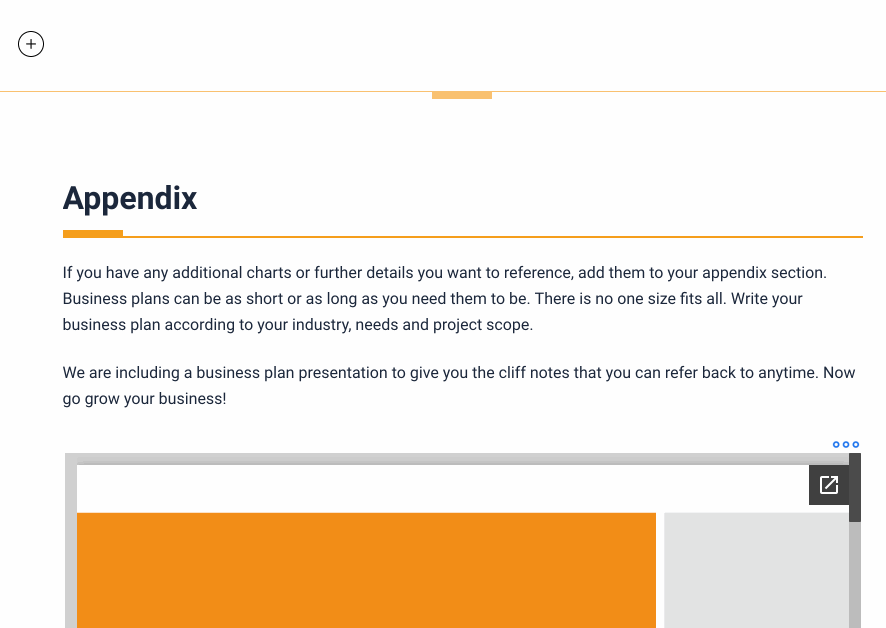 Adding rich media to your smart documents helps in so many ways:
Increases engagement levels
Adds context around the digital content we share
Makes your content memorable
Saves time to comprehend new ideas, communicate, and collaborate.
Allows the team to collaborate across multiple platforms and digital content in one central location
Reduce switching between multiple apps and tools to work and communicate
 It's time we all think about our communication beyond basic text and images!
How to Add Web Links & Rich Media to Your Bit Docs
Include Files In Your Documents
Today we are sharing files with our teams informally through chat applications like Slack, and most of us share files with clients and coworkers via email.
We've all received those detailed emails with a list of links to files on the cloud (Google Drive, DropBox, One Drive, and Box), along with file attachments. In the body of the email there usually is a description that explains what each file is for and what needs to be done with it.
It's difficult clicking on the link or opening the file and then remember what you were supposed to do with it and to remember all the details you need to include in your response back via email!
Then when you add the smartphone variable into the equation, the entire process turns into a nightmare!
Imagine being able to add your files inside your documents. Now when you need to share contracts with clients, PDFs, brochures, etc. you can include them directly inside of Bit documents. Bit supports 100+ different file types to make communicating easier.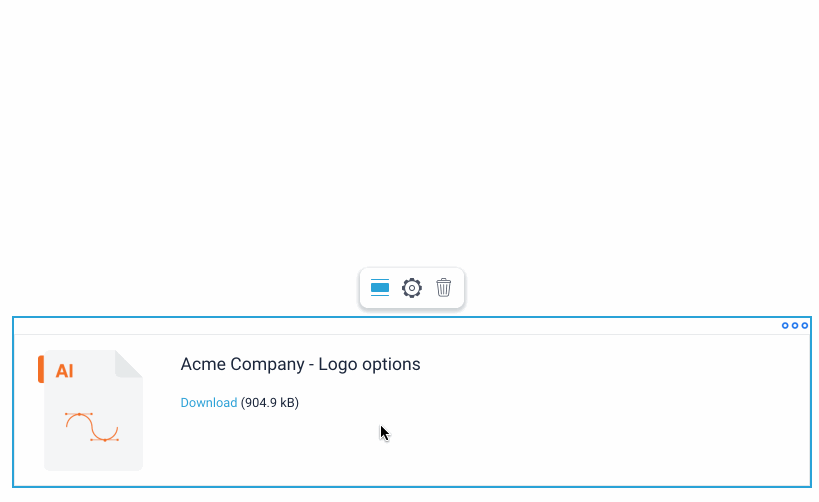 You can add context around the files you share. You can mix files, videos, Google Spreadsheets, social media posts, and text to help your audience, collaborate, learn, or take action. Bit's document builder helps create a centralized environment for your shared content.
Turn Web Links Into Visual Cards
Eye-tracking studies have shown that internet readers pay close attention to information-carrying images. Bit, thus, allows users to instantly convert plain-boring web links into visual cards.
Just copy and paste the link to any web content onto your Bit document and hit enter. Bit will automatically display an image, title, and description of the link.
No more long, ugly URLs.
This saves your teammate's time by providing them context around the web link, right there in the document. The best part is you can get rid of those meaningless URLs and share your research in an aesthetically pleasing way.
Example of a URL changing into a visual bookmark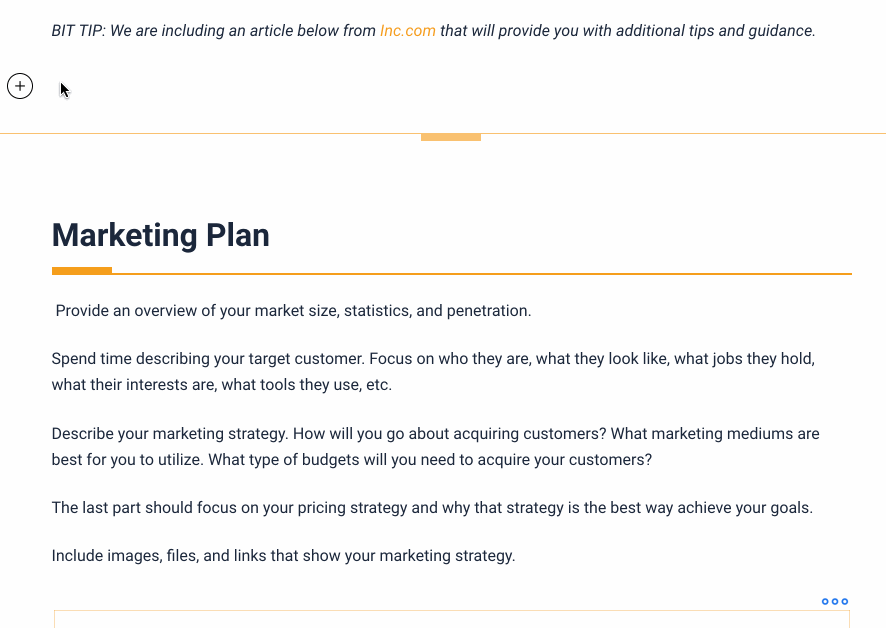 Simple Smart Formatting
Bit has been created to make it easy for you and your team to focus on the content you write and share. We created smart controls that allow you to easily format your text, files, weblinks, and rich media content.
Our goal is to reduce the amount of time it takes to format your text by allowing users to choose from different header styles, create checklists, quotes, hyperlink content, and more. Simply highlight any text to activate the floating text editor toolbar.
Example of text changing into a quote format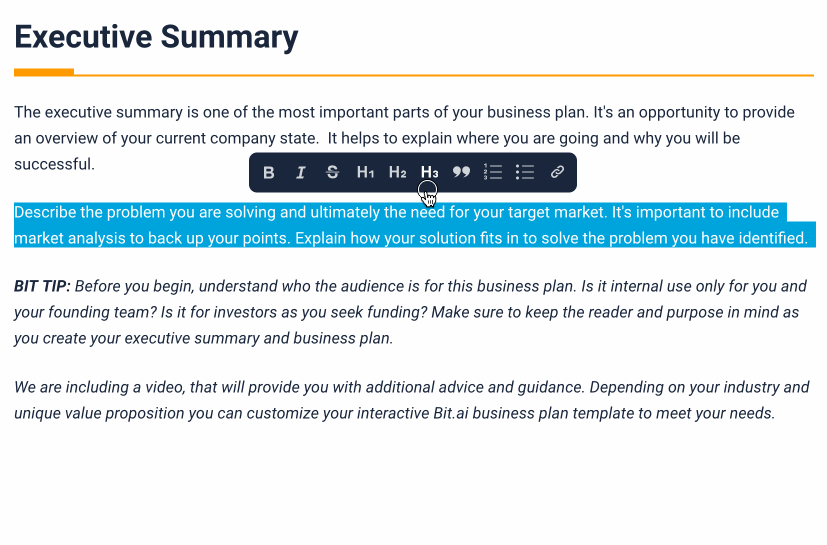 Collaboration Made Easy
Teamwork and collaboration can increase productivity and unrestricted creativity can lead to brilliant innovations. Still, it remains one of the most underutilized assets of a business.
About 75% of employers rate teamwork and collaboration as "very important" to their business. Surprisingly, 39% of surveyed employees believe that people in their own organization don't collaborate enough. 
Teamwork and collaboration are the pillars of Bit's smart documents. Multiple people can simultaneously collaborate on a Bit smart document in real-time. It's a wonderful way to manage projects, create client-facing material, brainstorm, share meeting agendas, create proposals, etc.
Every facet of our work-life revolves around sharing and collaborating on documents. Bit is a beautiful way to make collaboration possible as your team grows, no matter where your colleagues are in the world.
Design Agency Level Documents Easily
The whole idea of Bit is to make collaboration as easy and as visually appealing as possible. You can make use of Bit's pre-made templates for creating awesome smart documents, proposals, marketing brochures, and presentations.
You can even change your theme style and color to suit your needs, brand's style, and preference. We will continue to add more templates in the future so that you will never run out of ideas and inspiration!
Example of pre-made Bit templates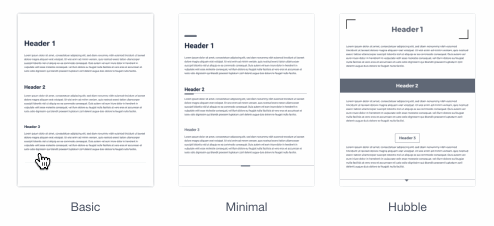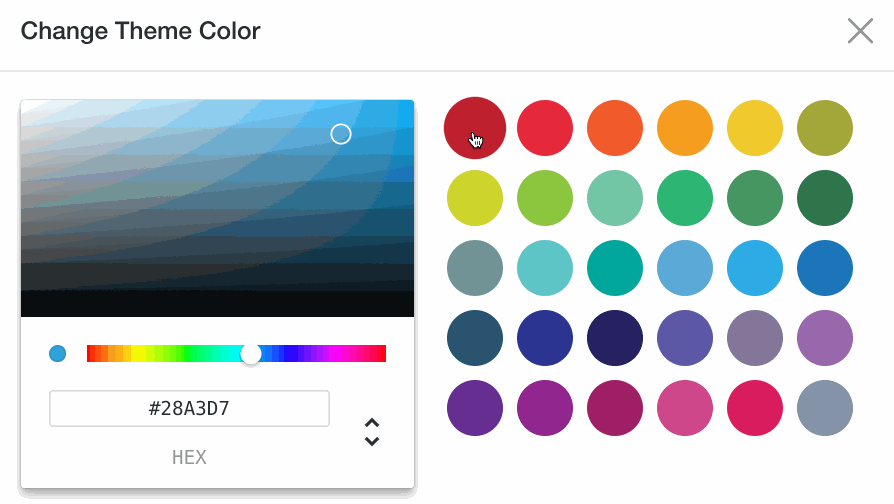 Know-How Your Smart Document faired!
Bit allows you to share your smart documents with your friends and peers via a "trackable link." This link gives you insightful engagement analytics. You can see who viewed your smart Bit document, at what time, how much time they spent on your document and how frequently they returned to view it.
One interesting insight that Bit provides is the scroll ratio which tells you how far down your teammates, clients or prospects have scrolled through your smart document. Imagine, you can track where your prospect loses interest and make changes accordingly.
Example of engagement analytics for a Bit document

Hey! I am first heading line feel free to change me
Smart Documents In Every Sphere Of Life!
Bit is for the professional.
Bit is for the marketer.
Bit is for the sales professional.
Bit is for the entrepreneur.
Bit is for everyone who has ever made or viewed a document.
Let us see how Bit.ai can help improve your workflow and get the job done.
Teams 
We all know it is the day and age of remote working. The rise in telecommuting has increased the dependence on document collaboration tools and software.
It has been found that teams can draft documents 33% faster with a document management tool that cuts out the need for attachments.
Often teams in startups get caught up in the idea of using various apps and tools to increase their productivity. Bit.ai is the perfect smart document collaboration tool as it is the only tool you'll ever need to work together and get work done, anytime, anywhere.
Share, view, edit, and collaborate on smart documents around design specs, training material, mockups, proposals, marketing material, and any project you're working on with your team.
[/vc_column_text]
Marketers
If you belong to the marketing department, a big part of your job involves sharing product and services with clients and prospects, creating sales proposals, brainstorming marketing messages, creating and collaborating on blogs for your content marketing, and much more.
Each of these activities requires document creation. Bit helps marketers share, view, and edit proposals, brochures, messages, and blogs from a single place.
No more jumping in and out of email, Dropbox, or Google Docs. Imagine all your media, text, PDFs in one central place. Bit makes it easy to work with your marketing team and collaborate with the design team, sales team, partners, etc.
Sales
Did you know that 73% of sales teams say collaborating across departments is absolutely critical or very important to their overall sales process? More than 60% claim that collaborative selling has increased productivity by more than 25%. And you though sales is an individual's job!
It is a common misconception that sales are an individual's job. The fact of the matter is, no department can achieve its true potential without collaborating and working together towards a common goal.
This is why we, at Bit, empower sales teams to make marketing and advertising materials, while collaborating in a common workplace. The sales team can customize and collaborate on sales proposals, sales decks, and client-facing material.
Receive notifications whenever a client or prospect views your sales proposal. You get engagement metrics like how much time did they spend on your smart document, how far they scrolled (scroll ratio), and how often they returned to the documents you shared.
This data is extremely useful as you can instantly receive feedback on your proposal and make changes to improve the sales collateral you and your team create.
Startups
Startups looking to save costs often hire talent out of college and are comprised of a smaller team of millennials who prefer to work remotely from a café, bar, or from home. Millennials know the importance of tools and software in increasing their productivity, and it shows as:
32% of Millennials collaborate on their tablets, phones, and smartwatches compared to 23% of the Baby Boomer generation.
45% of Millennials prefer text, chat, or email to collaborate with team members, partners, and vendors.
40% of Millennials prefer online meetings versus in-person, compared to 26% of Baby Boomers.
With employees wanting to make the most of their time using collaboration tools, Bit.ai plays a huge role in bridging the barrier between teams and making it easier for them to work together, regardless of where they are located around the world.
No matter which profession you belong to, work can't get done, processes can't be created, ideas can't come alive without documents.
It's important to improve your're work-life and create efficiencies in your day. The best part is when you bring Bit.ai to your team…everyone can benefit. Go to Bit.ai and request access today!
The future of work is here. It's about time our smart documents arrive too.
Further reads: 
Found this guide on smart documents useful?
Pin it for future reference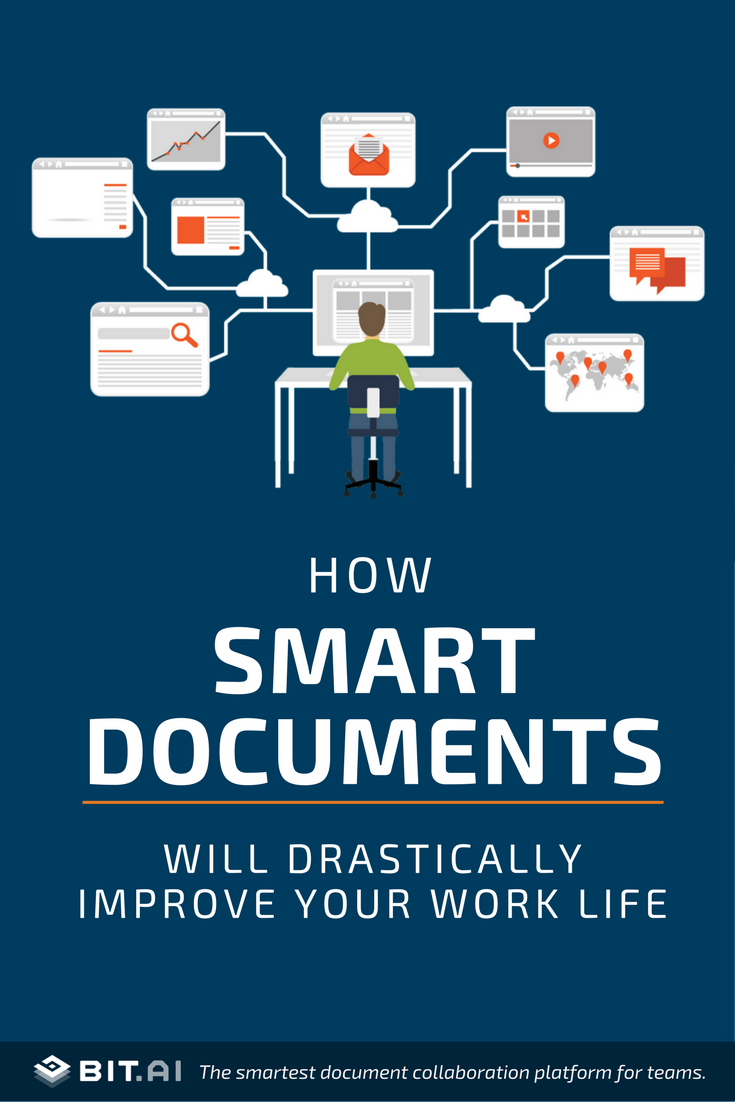 [/vc_column][/vc_row]
Related posts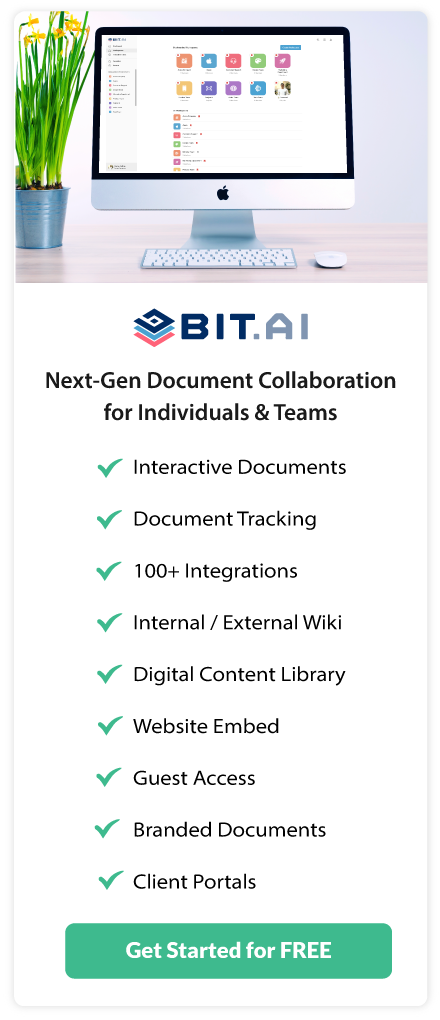 About Bit.ai
Bit.ai is the essential next-gen workplace and document collaboration platform. that helps teams share knowledge by connecting any type of digital content. With this intuitive, cloud-based solution, anyone can work visually and collaborate in real-time while creating internal notes, team projects, knowledge bases, client-facing content, and more.
The smartest online Google Docs and Word alternative, Bit.ai is used in over 100 countries by professionals everywhere, from IT teams creating internal documentation and knowledge bases, to sales and marketing teams sharing client materials and client portals.
👉👉Click Here to Check out Bit.ai.