Everything that Google touches turns in to gold!
Google helped brands with online businesses generate billions of dollars from its search engine, it also branched out and created products that have dominated the tech market for years!
One of the products that revolutionized the world of documentation is Google Docs, a free web-based document editor, that allows people to easily create, edit, and track their own shareable documents.
Google Docs is a behemoth and has been around for more than 14 years! Since Google declared it's Microsoft Word competitor and brought document collaboration to the cloud, it has been a crowd favorite.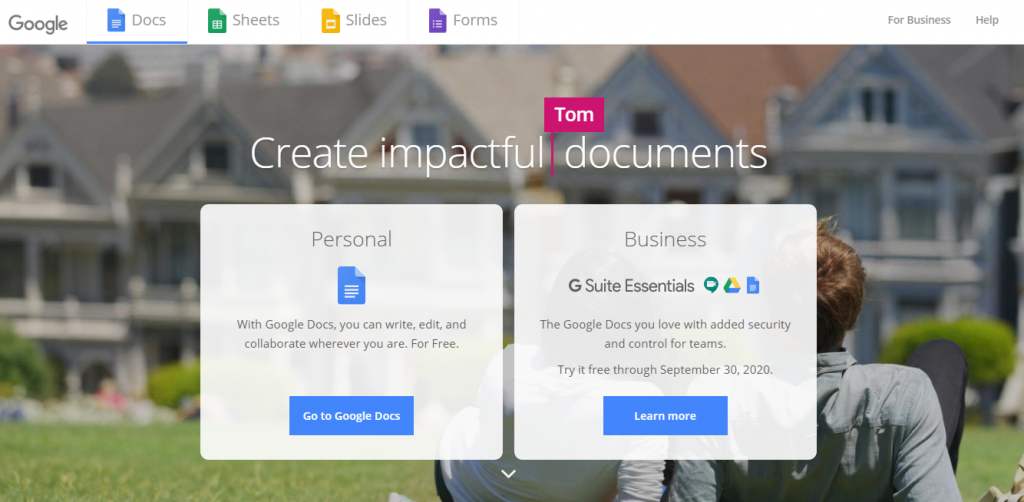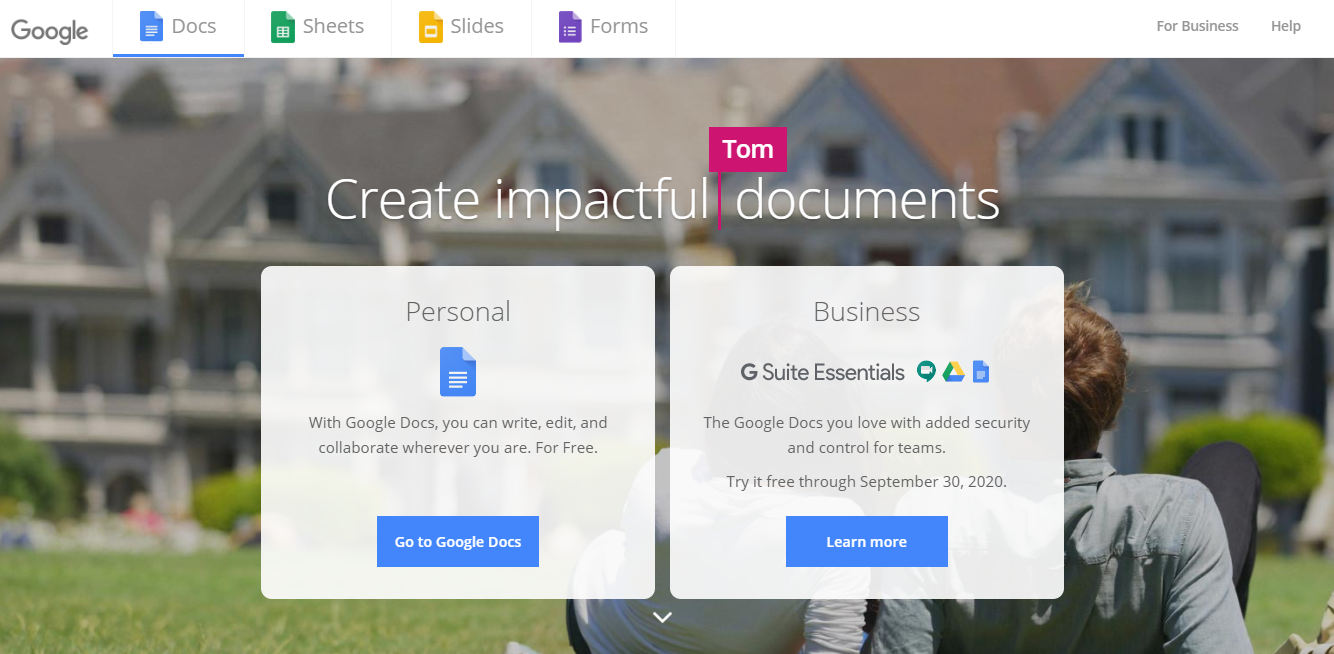 However, a lot has changed in the world of technology over the last decade and Google Docs has been waging war for the title of best documentation platform. Today, software companies are focused on customer satisfaction with user-friendly, beautifully designed interfaces and features that cater to the current digital world.
One such web-based platform that is a total game-changer for collaboration and documentation in this connected age is Bit.ai
Bit is like a brick of platinum in today's world of smart documents! (Gold is just overrated). But don't take our word for it. In this blog post, we will explore various aspects of a robust and well-rounded document editor and how Bit outshines Google Docs in every department 😉 Read on…
Bit– The Best Google Doc Alternative
Our day-to-day lives are more digitally inclined than ever. From Slack messages and social media posts to Figma designs and Google Forms, we interact with a ton of rich media in our personal as well as professional lives.
Thus, we need a documentation tool that can handle all these media like a pro and doesn't break down every time you try to add or move an image!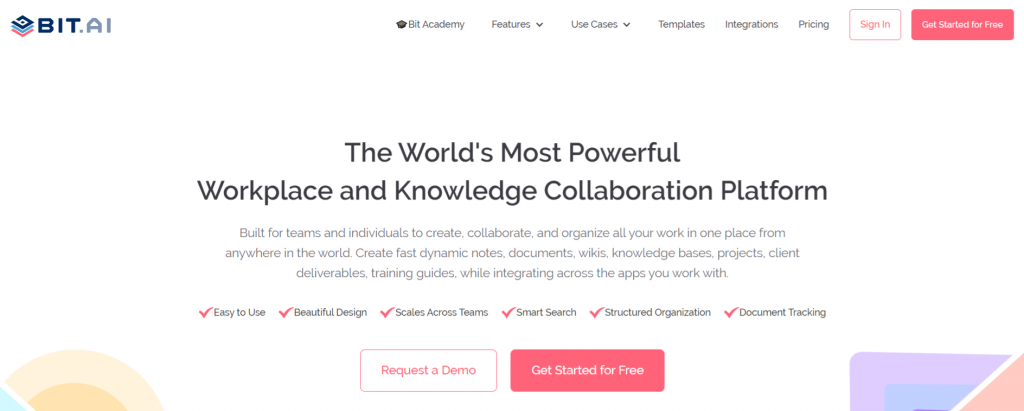 We need a versatile tool that is robust enough to handle our modern-day workflow. This is why we created Bit, a new-age workspace and document collaboration tool that helps teams to collaborate, share, track, and manage all company documents, company wikis, files, and other digital content in one beautiful place.
Bit is the ultimate SaaS tool as it brings all your company documentation, media files, and knowledge under one smart roof. It will change the way you and your team think about collaborating and sharing information within your organization!


So what are the main differences between Google Docs and Bit.ai?
How about…
Better Organization
Organization of company knowledge becomes difficult when you work together internally with multiple departments and teams!
This often creates chaos and confusion. This chaos not only has an emotional toll on the employees but it also results in a lack of productivity all around the workplace. The result? Disengaged employees cost companies between $450 and $550 billion a year!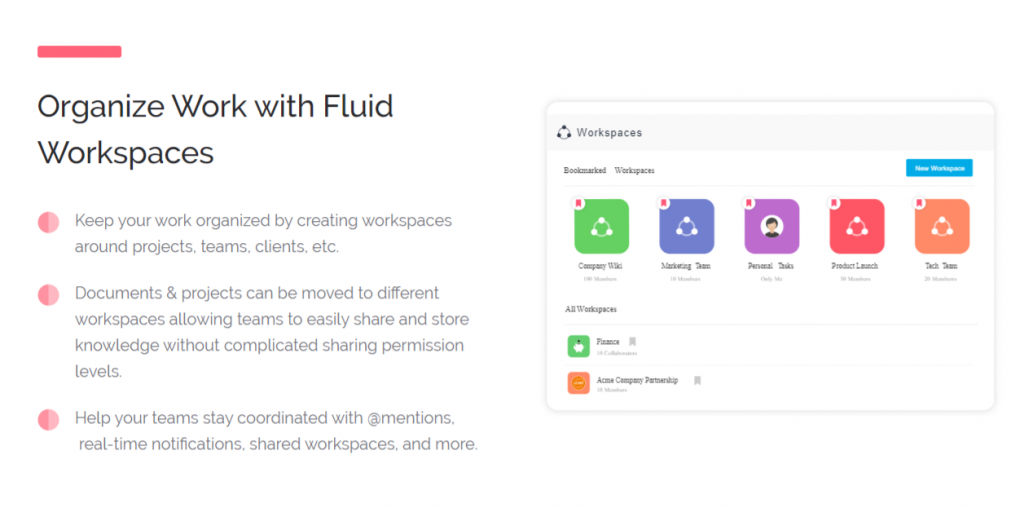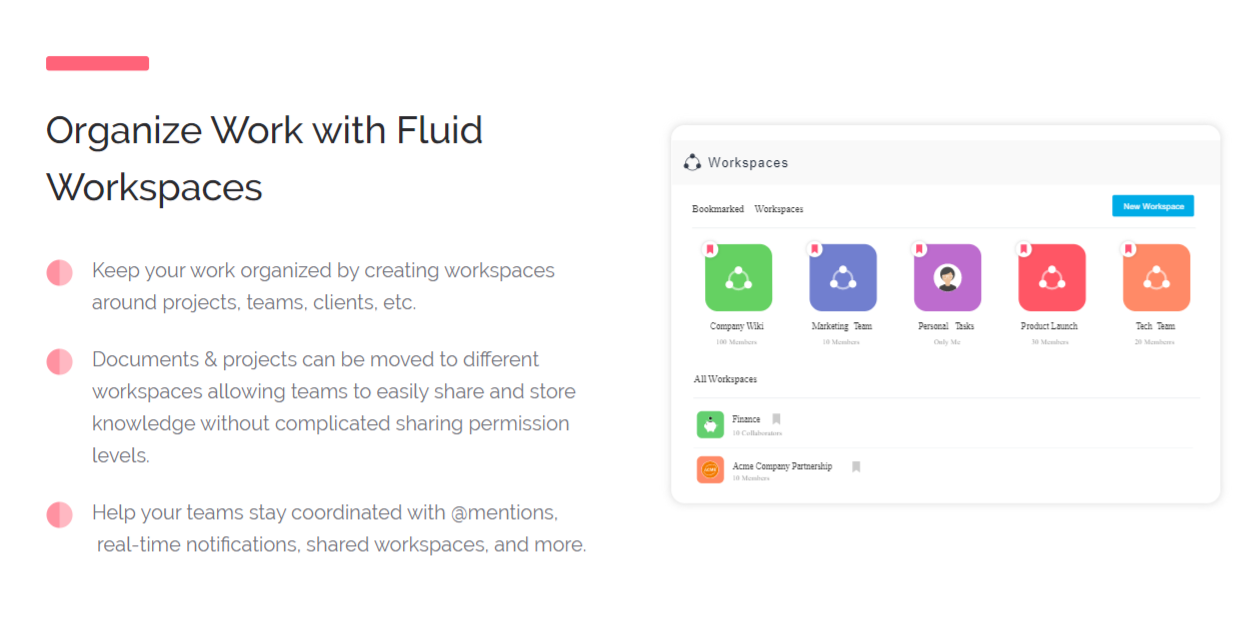 Where tools like Google Docs lack organizational abilities, Bit shines through with its awesome organizational capabilities.
Bit is the modern-day productivity tool that allows users to create separate digital workspaces for different teams and departments. Users have the ability to create folders inside a workspace and organize content effectively.
Teams can bring all their company documentation, digital content, and knowledge assets under one smart roof. Unlike Google docs where all the documents from different departments or topics are stored in one crowded space!
Amazing UX/UI
Bit offers an amazing UI that's easy to understand by a newbie, making onboarding easier. The UX is phenomenal too as the flow between the documents to digital workspaces is clean and swift!
It has a minimal design aesthetic to it, allowing a new user to quickly get familiar with the platform. Even though the platform is feature-rich, Bit's UX/UI still provides a systematic and professional approach to the whole process!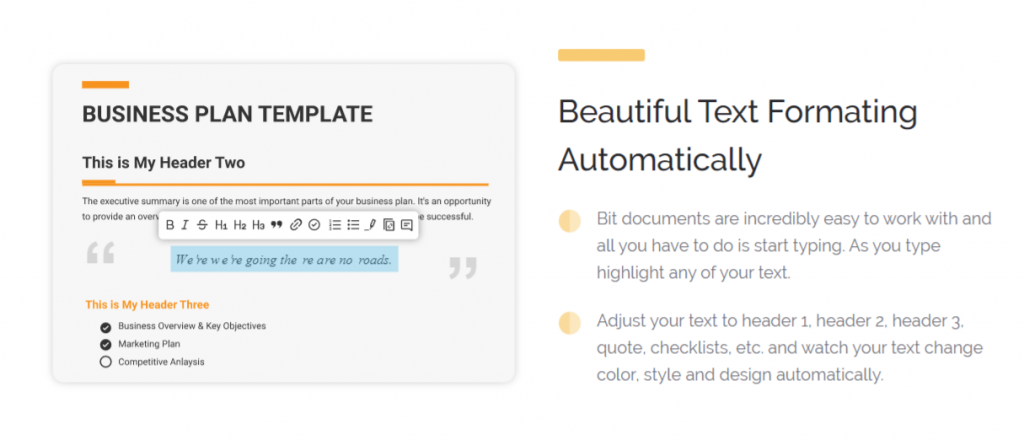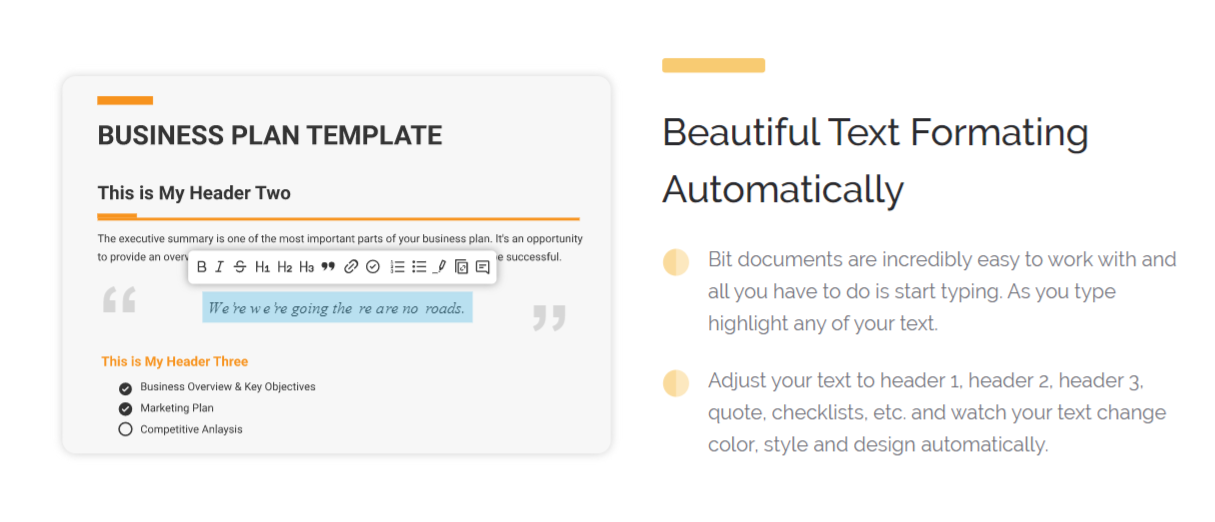 Google Docs has a dated design that hasn't changed much since its inception. There's a top bar ribbon in its editor which at times can feel intimidating. It often takes time for a new user to find and perform text customization & format their documents, eventually slowing them down!
Robust Editor
We believe that a document editing tool should be easy, fast, and robust! This is why Bit has a minimal yet dynamic document editor that allows you to add any kind of content and makes formatting much easier.
Open up a Bit document and simply start typing, highlight any portion, or hyperlink your text. You can add code blocks, maths equations, tables, create bullets, and much more in minutes!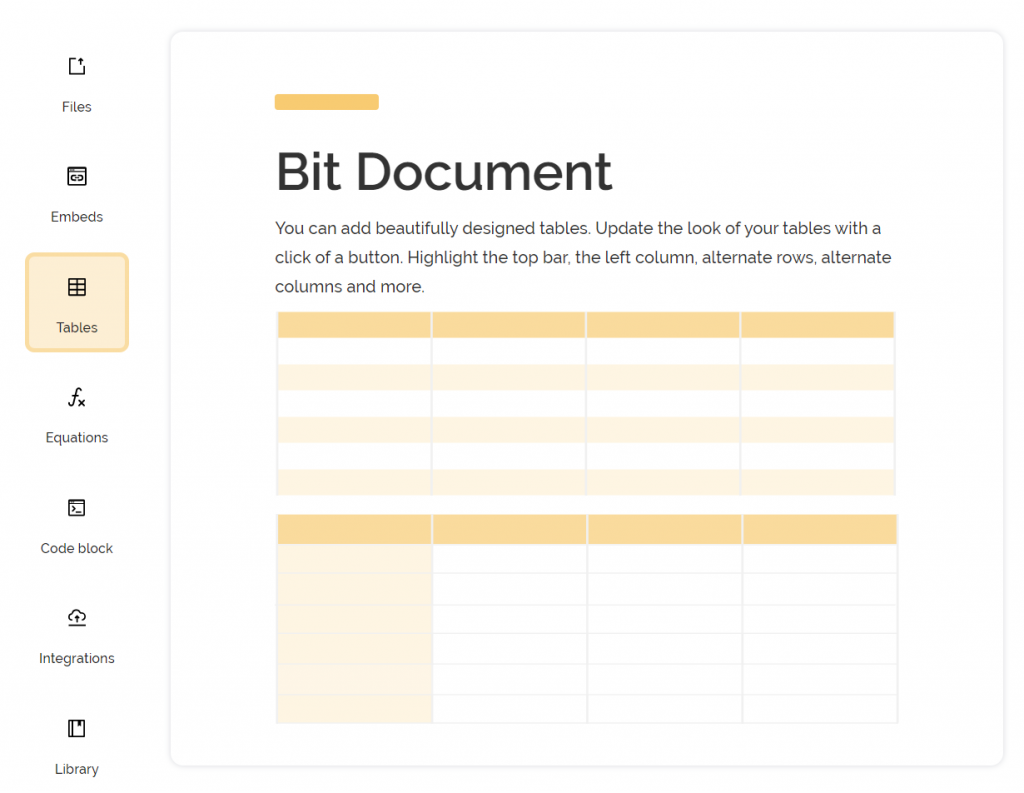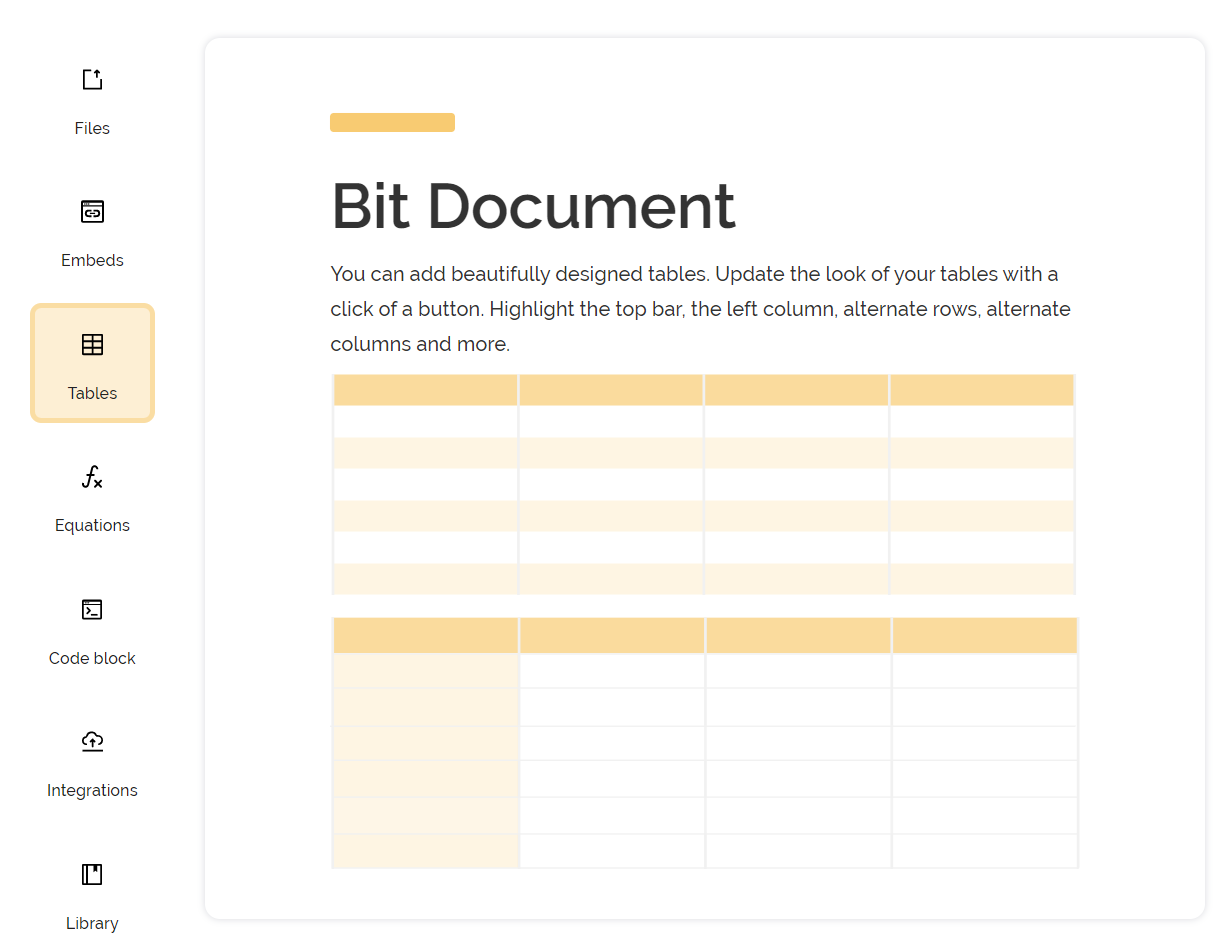 Bit documents tie every type of digital content together and offer extensive features like document stats, auto-formatting, etc., to help you get work done in the most amazing way!
Read more: Best Collaborative Document Editing Software in 2021
Smart Search
The multitude of content we save and use in our workplace is endless! Whether it's a social media asset you used in the last blog or a product roadmap you created during a launch, finding things within the organization can be a strenuous activity!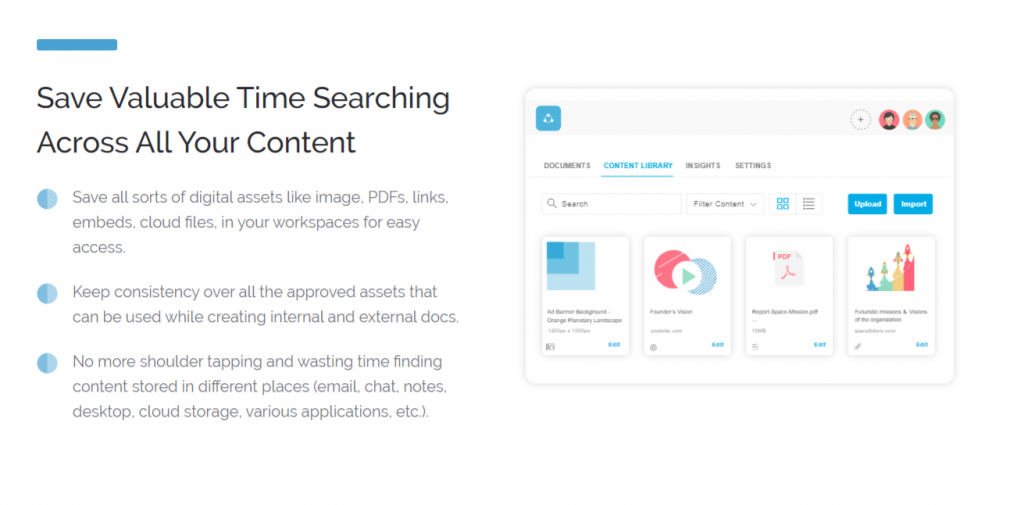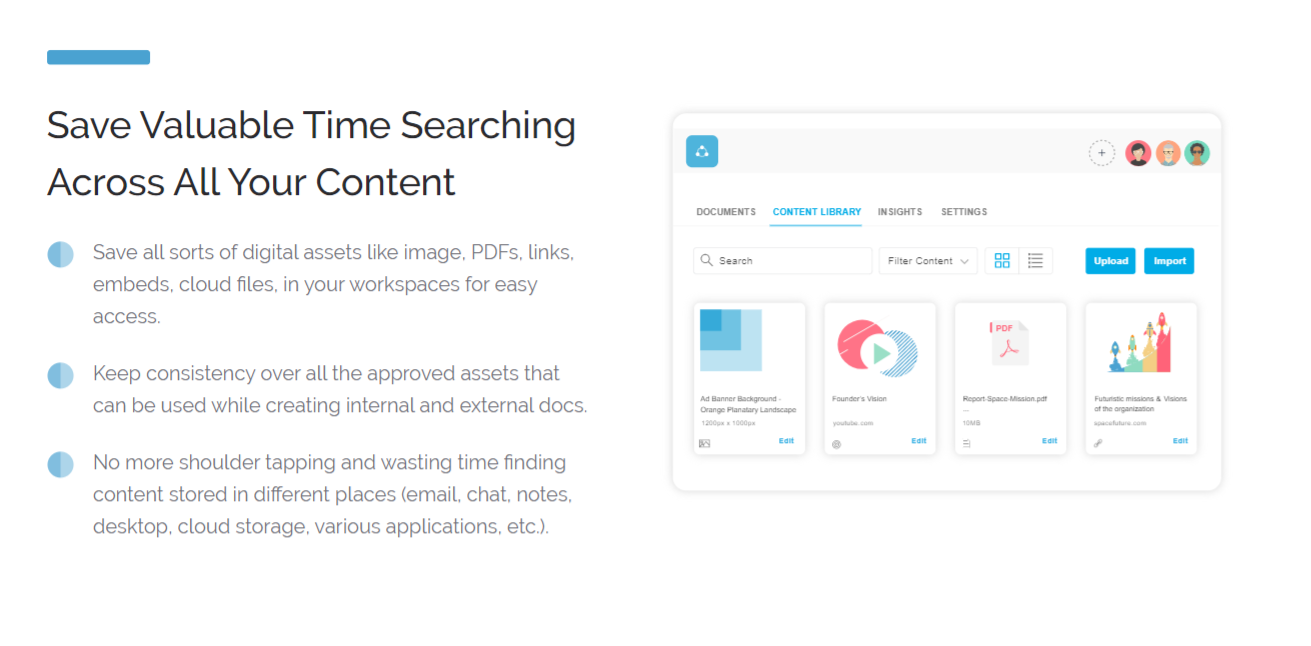 Worry not! Bit has smart search functionality that allows users to search and find any images, files, documents, etc. in seconds across the organization and all workspaces. Just type in the keywords, titles, or tags of your digital assets and BAM! you have the content in front of you in seconds!
Rich Media Integration
On average, organizations use 25-35 interactive content integrations like GIFs, videos, audios, surveys, calendars, presentations, etc.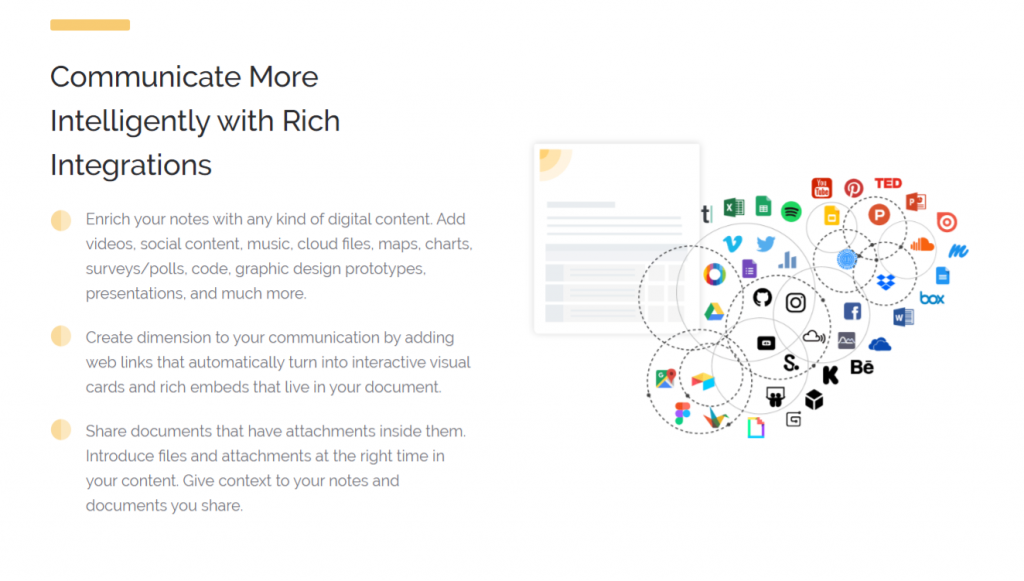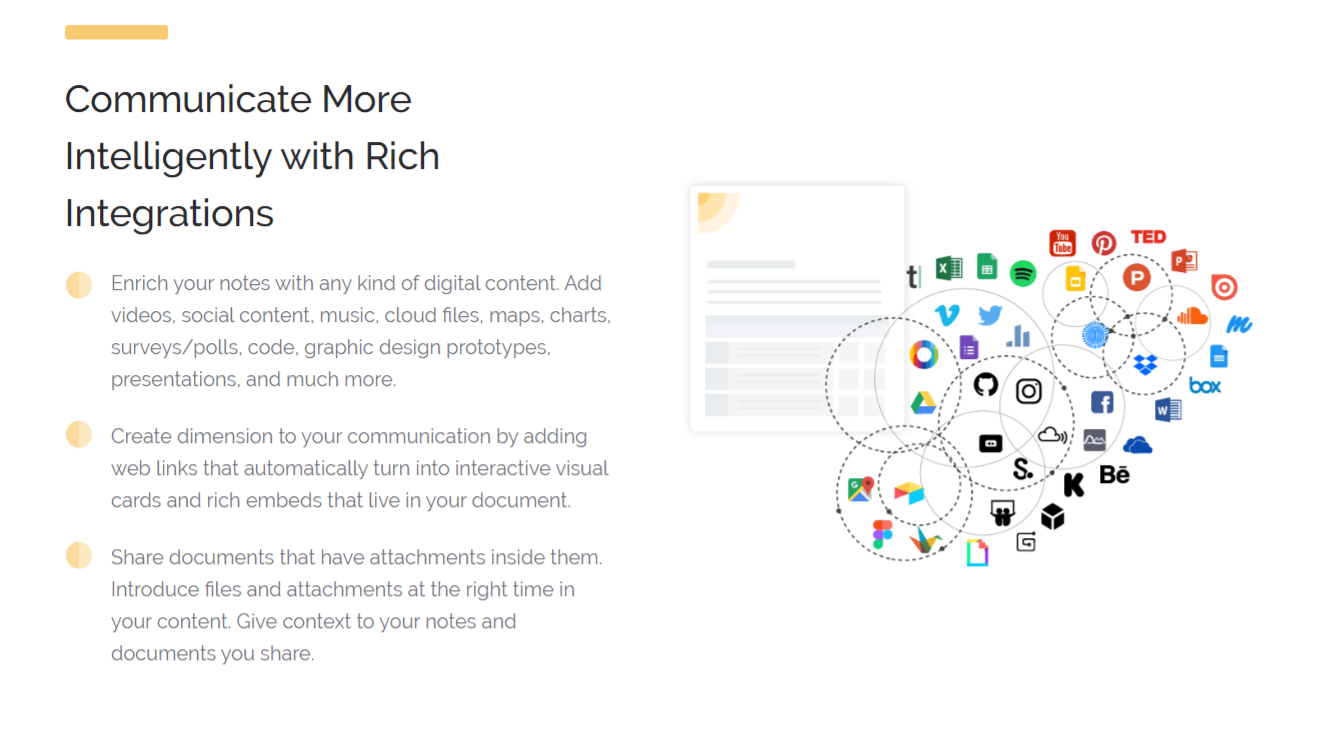 At Bit, we make your document look equally interactive and ensures that you can add any type of rich media content, for example,
YouTube videos
Audio files from your Spotify playlists
Google Docs
Spreadsheets
PDFs
SlideShares
and much more to your documents!
Basically, Bit allows you to bring anything from anywhere on the internet with a link. There are currently over 100+ rich media embed integrations and growing! So, you can present your story in a compelling manner.
Read more: Ultimate Guide on How To Add Rich Media Embeds In Documents
End-to-End Sharing
Bit can do a lot more than traditional sharing and allows you to share documents in multiple ways!
To begin with, you have the option to share your Bit document in a live state. All changes that you make to the document will update in real-time with the latest changes.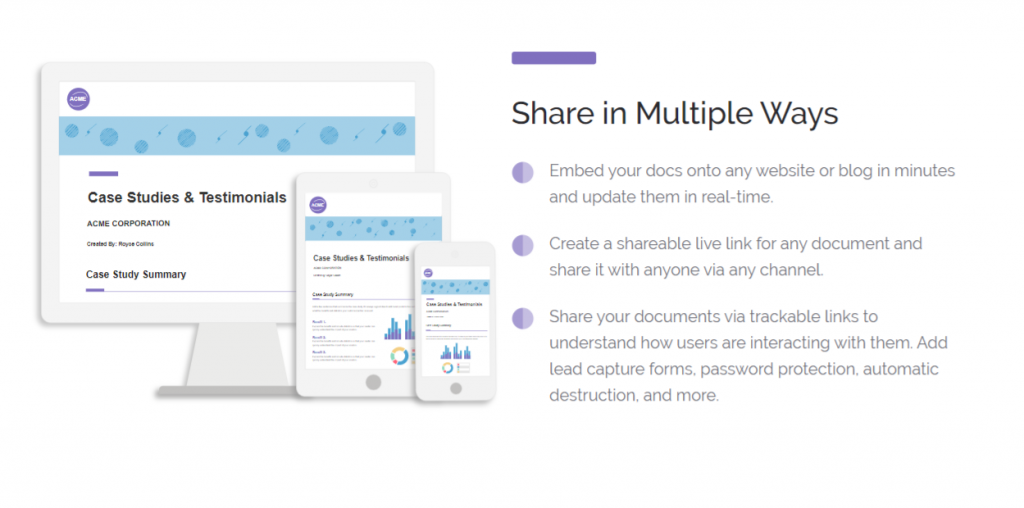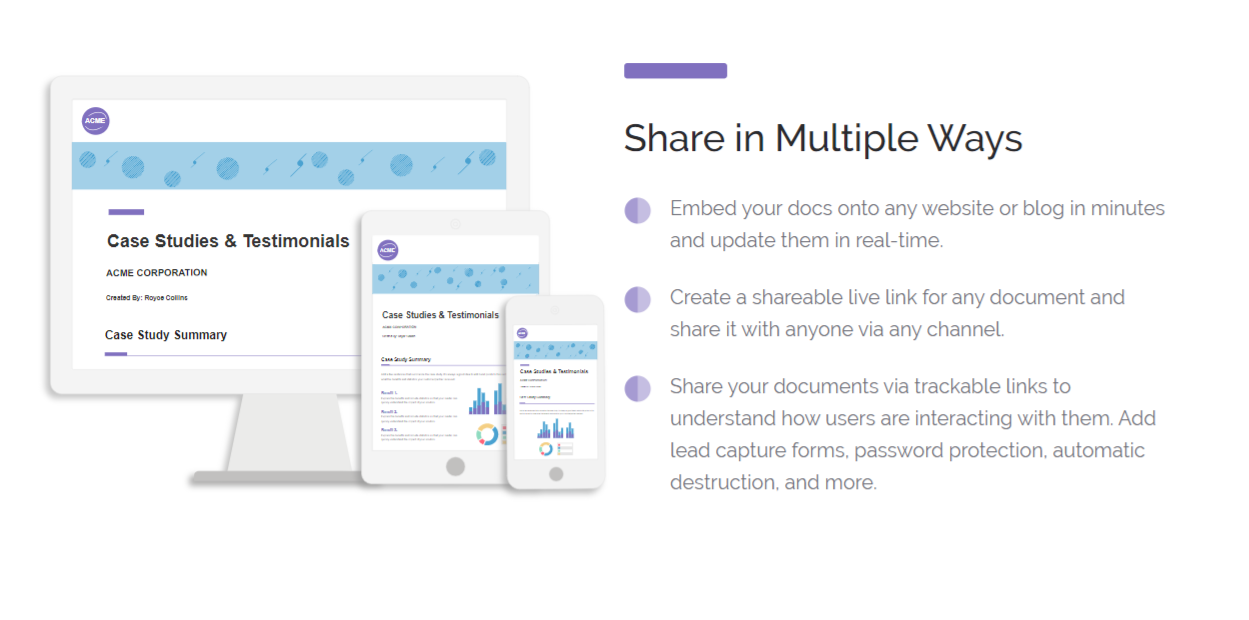 Live embed, where you can literally embed full-page Bit documents on any website or blog. Bit documents fully render and are highly responsive. Any changes made to the Bit doc will reflect live on the site. Cool right?!
Trackable sharing with lead capture, where you can gather real-time insights on how users interact with your content, how much time users spend viewing documents, user information, expiration date, and more.
The comparison isn't over yet!
Bit has a plethora of other awesome features like:
Real-Time Alerts: You get instant notifications on various activities happening around the workspace like when you have mentioned someone added you to their workspace or when someone opens your trackable documents and leaves you feedback.
Version History: Bit documents have a top-notch version history! The platform allows you to distinguish and restore multiple versions of documents chronologically with the time, date, and name of the person who made the revisions. Simple!
Content library: Bit's extensive content library can be used to save files, images, information, and other digital content all in one place. You can access and reuse them easily as and when required. This makes content management a piece of cake!
Brand Consistency: Consistency is the key when you work in teams and Bit helps you with designing and customizing your content. With amazing themes and templates, you can have a unique name, logo, and design consistency across all the documents.
Keyboard Shortcuts- Bit's markdown and keyboard shortcuts can be used to open up additional features in the Bit editor like creating footnotes, adding emojis, bold text, and much more!
Read more: How to Use Document Templates in Bit.ai?
🎥Watch this video to learn more👇
And, It's a Wrap-up!
Bit.ai plays a significant role in making it easier for teams to work collaboratively, regardless of their locations.
It is the modern way of communication, where users can create multiple workspaces and collaborate with their colleagues without their work being stuffed in a single dashboard like in Google Docs!
If you have been using Google Docs for a while, you can keep using Google docs and embed those Google Docs onto Bit so you can effectively communicate with your team, partners, investors, suppliers, etc.
You can also embed Google Spreadsheets, Google Slides, Google Forms, etc, and streamline your company's workflow.
It is time to bring out the X-factor in your workplace with dynamic and lively Bit docs!
Further reads: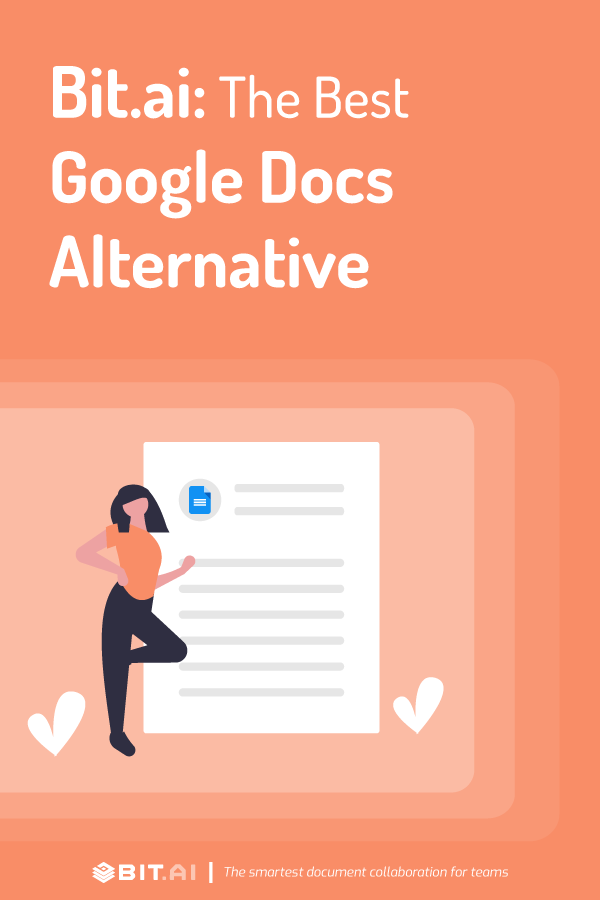 Related posts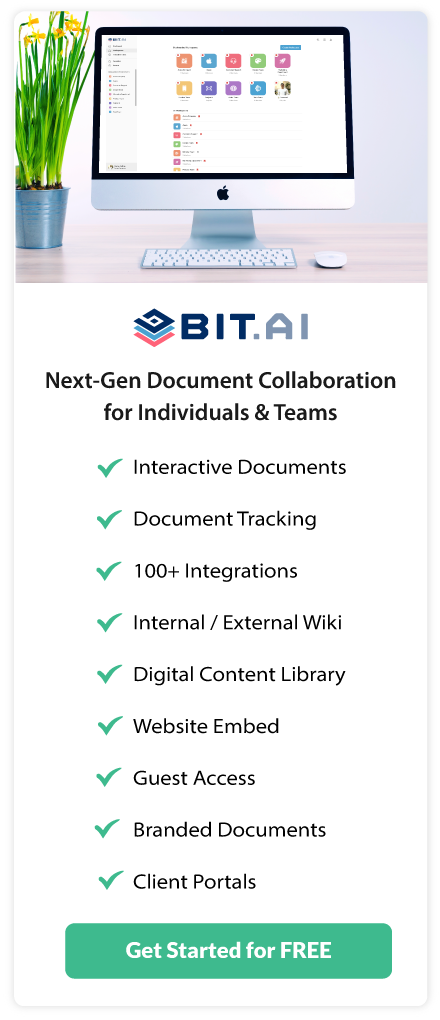 About Bit.ai
Bit.ai is the essential next-gen workplace and document collaboration platform. that helps teams share knowledge by connecting any type of digital content. With this intuitive, cloud-based solution, anyone can work visually and collaborate in real-time while creating internal notes, team projects, knowledge bases, client-facing content, and more.
The smartest online Google Docs and Word alternative, Bit.ai is used in over 100 countries by professionals everywhere, from IT teams creating internal documentation and knowledge bases, to sales and marketing teams sharing client materials and client portals.
👉👉Click Here to Check out Bit.ai.