Do you ever have one of those days when you just can't seem to write something new for your blog or website? Well, you're not alone there, my friend!
Sometimes, writing can be one of the most mentally draining and monotonous tasks, especially if you're writing on a daily basis.
This is because you're constantly on the lookout for fresh ideas and content to publish on your blogs or websites and you tend to have restricted time for it as well. Top it off with a good-old-fashioned writer's block and you're done for it!
Here is where an article spinner comes into the picture. It is the perfect tool for bloggers, SEO experts, students, digital marketers, and basically anyone who writes!
If you're scratching your head wondering what an article spinner is and why they sound like an awesome tool, then you are at the right place to learn more about it.
In this blog, we have cherry-picked for you some of the best article spinners available in the market to help you create unique content within a few seconds!
Excited to know more about article spinners? Then jump right in!
What Exactly is an Article Spinner?
An article spinner is a device used to rewrite texts, such as articles or blogs, by retaining the overall message and meaning while changing the language and vocabulary significantly.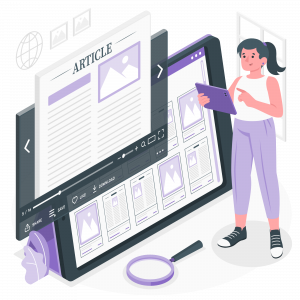 Basically, it's a tool for paraphrasing and replicating existing written content while making it appear original.
With the help of an article spinner, multiple versions of the same article or blog can be created without losing its original meaning.
This is very useful for people who write as a profession, which is why they are most commonly used by content creators, bloggers, website or blog administrators, and marketing agencies.
Now that you know what exactly article spinners are, let's go over the benefits of using one.

Benefits of Using an Article Spinner
1. Saves Time
Creating new content can be time-consuming when you write on a daily basis. This could be due to the time you take up for doing research and your writing speed.
With an article spinner in your hand, you create an article within a few seconds. This saves you a lot of time and effort. It's great for meeting all your short and tight deadlines!
2. Increases Online Visibility
As a content writer or blogger, you know that no matter what sort of site you might be toiling away at, you need to create relevant and meaningful content for your website visitors to increase your online visibility.
The more content you create, the higher your chances are of reaching your target audience. An article spinner can help you do this by helping you produce a great deal of content in a short span of time, building your credibility, subsequently increasing the traffic to your site, and improving your rankings on search engines.
3. Helps Build Backlinks
Every website operator looks for backlinks and if you create quality content, then high-ranking websites will create backlinks to it. This will result in your website ranking higher on search engines.
With the help of article spinners, you can create relevant and quality content without much difficulty and therefore help build backlinks that will push your site to get a better ranking.
4. Produces Error-free Content
The coolest part about using an article spinner is that it helps you write articles without any mistakes. It produces content with proper grammar, spelling, and sentence structure so that you never have to worry about errors or mistakes. Thus you get well-written and plagiarism-free content that does not compromise on quality.
Not to mention, article spinners are easy to use and anyone can access its services by simply copying and pasting the content on the software!
Clearly, these tools are worth your shot! Here is a list of some of the best article spinner tools you can use to create your unique content!
Read more: Top 12 Content Collaboration Platforms In 2022
List of Article Spinner Tools
Let's start off the list with Spin Rewriter, an advanced web-based article spinner with a natural language processing algorithm that delivers high-quality, readable, and plagiarism-free texts and analyzes the meaning of your content.
With Spin Rewriter, all you have to do is just copy and paste the content you want and it will instantly spin your article into a unique one in just a few seconds. It helps generate a thousand versions of your article and also supports bulk article spinning and mass article exporting.
Spin Rewriter integrates with various content marketing and SEO tools and even lets you choose alternative words and phrases. It also supports stock photo integration that allows you to add copyright-free images to your article. Furthermore, Spin Rewriter provides a side-by-side comparison of your original and spun articles.
Pricing
Monthly Plan at $47/month
Yearly Plan at $77/year
Lifetime plan at $497 as a one-time payment
Spinner Chief 6 is a robust article spinning software that uses Natural Language Analysis and AI technology to understand the concept and meaning of your content before spinning. This ensures high-quality content that appears like it's written by an actual human.
With Spinner Chief 6, you can spin content at sentence and paragraph levels. It comes with a bulk spinning feature and provides an inbuilt grammar checker that automatically fixes all the grammatical errors in your content.
Spinner Chief 6 allows you to set article spinning rules, prevents important keywords and phrases from being spun, and even shows your content's percentage of uniqueness. It has a cloud-based thesaurus and supports around 20 different languages. What's more? It can be used both online and offline.
Pricing
Free version available
Elite Version costs $175 as a one-time fee
Ultimate Version costs $92 per year
Team Version costs $244 per year
Up next, we have The Best Spinner, a revolutionary article spinner software that helps generate up to 100 unique articles from the same content in just a few seconds. It is downloadable and supports PC, MAC, and tablets.
The Best Spinner has an automatic full sentence and paragraph rewriting functionality and unlimited nested spinning that lets you go deep in the spinning levels. It comes with built-in spelling and grammar checking features and an in-built English thesaurus.
A unique feature of TBS is that it supports a cutting-edge text-to-speech technology that allows you to convert your articles into an audio or MP3 file. It also checks spun articles against other articles, allows side-by-side comparison, supports 14 different languages, and even lets you publish directly to your WordPress site!
Pricing
Basic plan costs $67/year
Standard plan costs $127/year
Pro plan costs $297/year
Read more: Top 9 Writing Checkers Every Writer Should Use!
Here we have CleverSpinner, another simple article spinner that uses native artificial intelligence to understand the context and meaning of the content before spinning them. It is also known for rewriting text like a human being.
CleverSpinner has an efficient and easy-to-use interface that spins content at word, phrase, sentence, and paragraph levels in just a few seconds. It simplifies complex sentences and phrases and helps pass the Copyscape's duplicate content test.
CleverSpinner has an editor setting that gives you the option to add and remove synonyms. It is not only simple software but it is also highly secure and affordable as well. What's more? Its website and application are absolutely ad-free!
Pricing:
CleverSpinner costs $9.90/month
Want a free article spinner? Then Quillbot is an excellent option for you. It is a web-based software that uses state-of-the-art AI to rewrite, paraphrase, and enhance any sentence, paragraph, or article. It is suitable for students, ESL learners, and professionals.
Quillbot supports a neat and clean editor that offers seven quill modes for spinning your content, such as standard, formal, creative, etc., which you can choose based on your needs to get quality content. It also has an AI-powered Thesaurus, a summarizer feature, and a grammar checker.
Another cool feature of Quillbot is the Word Flipper setting that lets you control the number of words replaced with synonyms in your spun content. Furthermore, it offers Google Chrome extension, Microsoft Word, and Google Docs add-ons.
Pricing
Free plan available
Monthly plan costs $4.95/month
Semi-Annual plan costs $4.15/month
Annual plan costs $3.33/month
Chimp Rewriter is a downloadable, desktop-based article spinner that uses AI and NLP technology to search, analyze, and rewrite plagiarism-free content at lightning speed.
This software helps identify and simplify complex sentences and phrases without losing their original meaning and also changes the adverb and passive voice. It even lets you add images and videos to your spun articles.
Chimp Rewriter incorporates anchor spin, random anchoring and ordering, and N-spin to get the available word groups to arrange in a definite and comprehensive order. It also integrates with various SEO tools, content creation suites, search engine rankers, and more.
What's more? It supports over 12 different languages and is compatible with Microsoft and Mac.
Pricing
Monthly Plan costs $15
Yearly Plan costs $99
Next on the list is WordAi, another premium article spinner that utilizes AI and ENL to comprehend the context and meaning of the articles to produce readable and plagiarism-free content that appears like it's written by actual humans.
With WordAi's bulk spinning feature, you can quickly upload and spin up to 1000 articles at once to save more time while creating content. It also has a bulk download feature that lets you export your spun articles in bulk.
WordAi automatically adds keywords and synonyms to your content, thereby making it SEO-friendly for any search engine. This is a handy feature for bloggers. What's more? WordAi supports multiple languages.
Pricing
Monthly Plan costs $49.95/month
Yearly Plan costs $347/year
Read more: 11 Best Free Plagiarism Checker for Writers!
Looking for a simple and affordable article spinner that can quickly generate human-readable text for your Twitter and website updates? Then Spinbot is a great choice for you.
Spinbot technology indicates which of a text requires to be rearranged or altered and marks each paragraph, sentence, and even group of words. It guarantees that the rewritten content is original and free of plagiarism.
Spinbot is integrated with a grammar checker that helps detect errors before and after the spin. The best part? You don't even have to download or sign-up to use this feature – it is absolutely free!
Moreover, Spinbot supports over 100+ languages, offers unlimited spins, and has zero ads!
Pricing
Free version available
Monthly Plan at $10
Half Year Plan at $50
Yearly Plan at $75
Wordtune is an online-based article spinner that leverages AI technology to rewrite and spin articles into comprehensible human-readable content. It is perfect for bloggers and writers.
With Wordtune, all you have to do is just copy and paste your text inside the text box and it spins your content in no time. It also scans through your text to find words that can be replaced with a synonym and even lets you choose the tone and length of your text.
Wordtune allows you to translate and rewrite texts from multiple languages and even provides rephrasing suggestions in English. This makes it a great feature for non-native English speakers. It works on platforms like Gmail, Twitter, LinkedIn, and more, and even comes as a browser extension.
Pricing
Free forever plan for new users
Wordune Premium Plan costs $9.99 / month
Conclusion
A good quality spinner will make it quick and simple for you to create loads of well-written and plagiarism-free content that will help push your writing and content creation journey.
We hope that our blog has helped you gain a solid understanding of what article spinners are, how they benefit you, and what the features are of some of the most popular and reliable ones in the market.
Now all you have to do is grab the one that meets your content requirements and take it for a spin!
Further reads: 
Content Creation Tools Every Marketer Needs in 2022
9 Best Paraphrasing Tools for Writers! (Free & Paid)
11 Best Content Curation Tools For Marketers!
9 Powerful Tips For Writing Great Content For Your Website!
Best Content Creation Software: Attract Your Target Audience with Ease
The Best Authoring Tools You Must Explore!
7 Social Media Trends To Watch Out For in 2022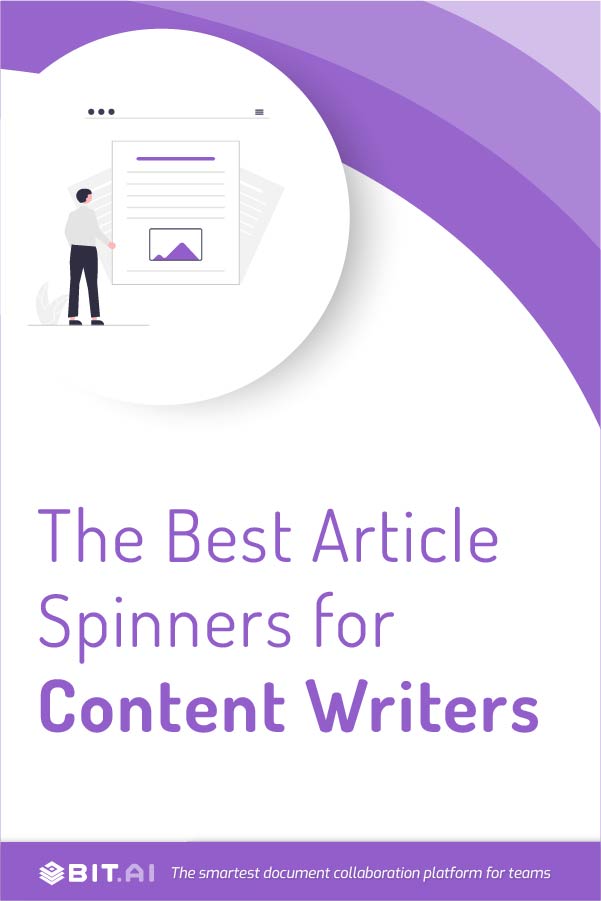 Related posts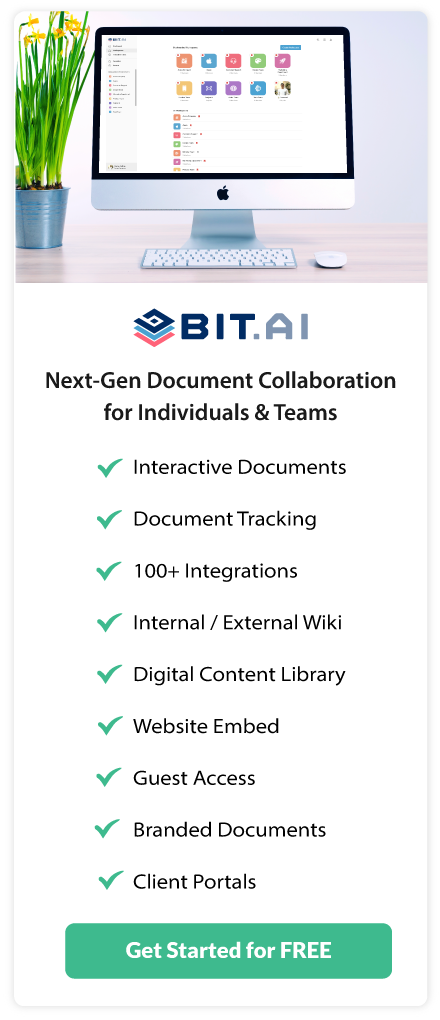 About Bit.ai
Bit.ai is the essential next-gen workplace and document collaboration platform. that helps teams share knowledge by connecting any type of digital content. With this intuitive, cloud-based solution, anyone can work visually and collaborate in real-time while creating internal notes, team projects, knowledge bases, client-facing content, and more.
The smartest online Google Docs and Word alternative, Bit.ai is used in over 100 countries by professionals everywhere, from IT teams creating internal documentation and knowledge bases, to sales and marketing teams sharing client materials and client portals.
👉👉Click Here to Check out Bit.ai.