The world of SaaS has changed from complex cloud apps to modern-day tools that are changing the way we conduct our business. Software-as-a-service or SaaS has quickly become a leading delivery model for software in today's tech-infused world and shows no signs of slowing.
According to data, a staggering 83% of company work will be done from the cloud by the end of this year, showing that the world of SaaS is only going to get stronger.
The SaaS model of software delivery has increased the number of applications created and the distribution of software, making such technology more accessible and in-reach than ever before!
By making use of the cloud, SaaS has revolutionized the way we access and use modern software tools and services. Instead of installing and maintaining software on our computers, one can easily access the software using the internet., Ah, feel the sweet freedom from complex software and hardware installation.
As software-as-a-service becomes the norm, there are a ton of questions out there regarding SaaS and its application to modern business. In this blog post, we decided to demystify such frequently asked questions about SaaS and bring clarity to the minds of those considering shifting to cloud-based applications.
What is Software-as-a-Service (SaaS)? (Definition)
Software as a Service, or SaaS, is a cloud-based software delivery system where instead of downloading software on your PC or business network, you instead use the software over the cloud using the internet. SaaS is one of three main components of cloud computing, besides PaaS (platform as a service) and IaaS (infrastructure as a service).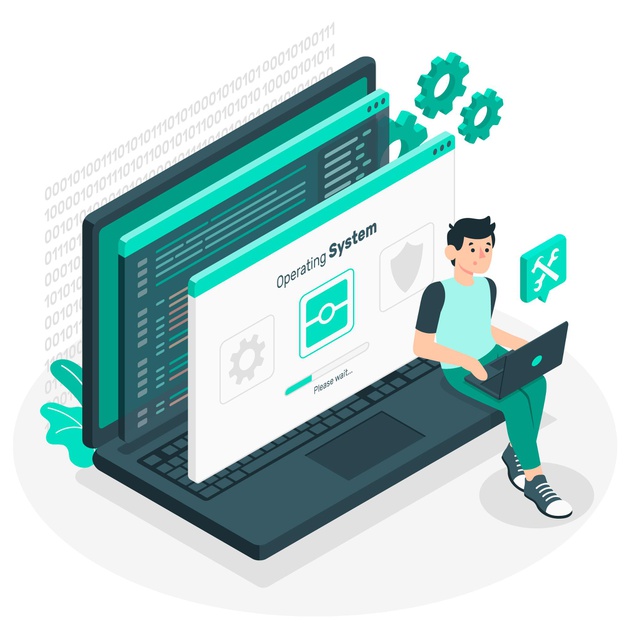 SaaS has quickly taken over nearly every aspect of modern businesses as there are SaaS applications for nearly every business use case such as database management, document management and editing, content management, enterprise resourcing planning (ERP), customer relationship management (CRM), financial management, email, sales enablement, human resource management, billing/payroll processing and more.
SaaS applications usually work on a subscription-based revenue model as the user pays a monthly/yearly subscription fee to access and use the software.
History of SaaS
SaaS has a long history of iteration before it became what it is today. The history of SaaS dates back to the 1960s, a time when it was way more expensive to own and operate a computer than it is today. Hence, the idea of shared-computing, knowns as 'time-sharing computing' was introduced by IBM and other mainframe providers to allow businesses to use computers to get their work done easily.
Time-sharing intended to offer computing power and database storage to banks and other large organizations using their worldwide data centers. Later when the internet matured in the early 1990s, time-sharing computing was replaced by ASPs or application service providers which provided hosting services to various small-medium businesses.
Finally, in the late 1990s, companies like Salesforce began taking full advantage of modern technologies like cloud scalability and virtualization, leading to what we now call SaaS.
Read more: Workflow Management Software Every Business Should be Using

Usage of SaaS: Some top statistics regarding the SaaS industry
The software as a service market is booming as more businesses switch to cloud-based applications instead of deploying software locally. Here are some stats that prove this growing trend:
The annual growth rate of the SaaS market is 18% currently.
The mobile SaaS market is set to reach 7.4% billion by 2021.
38% of companies say that they are running almost completely on SaaS.
Based on projections by Blissfully, SaaS spending across companies of all sizes will double by 2020.
As per a recent report by Gartner, in 2017, public cloud services will grow by 18% to reach up to $246.8 billion. SaaS is the second largest segment of the global cloud services market and is expected to reach $46.3 billion, up 20.1 percent.
64 percent of small businesses are already using SaaS and 78 percent are expected to completely shift to the cloud by 2020. The average number of apps used is three which mostly deals with email, accepting payments, and developing websites.
According to research conducted by Computer World, companies that shift to SaaS solutions can reduce their IT spending by more than 15 percent.
According to Forbes, 70% of businesses are planning to improve their collaboration, considering it imperative for success. As a matter of fact, at this time, collaboration is more important than ever since most companies have teams that work remotely.
73% of businesses plan to make all their systems SaaS by 2020.
86% of businesses that use SaaS significantly experience relatively higher employee engagement.
Companies use an average of 34 SaaS apps.
83% of company work will be done from the cloud by 2020.
Advantages of SaaS
Since SaaS applications can be used by anyone with an internet connection, there are numerous advantages of using SaaS software applications. Some of these include:
1. Platform Independent
One of the most interesting of any SaaS application is its ability to be run on any device or operating system. Since a SaaS application is typically accessed via an internet browser, it doesn't which device you're on as long as you have an internet connection.
Whether a user is on a Windows laptop, Macbook, Linux system, or even using a mobile device running Android or iOS, he or she can access the SaaS application just like everyone else.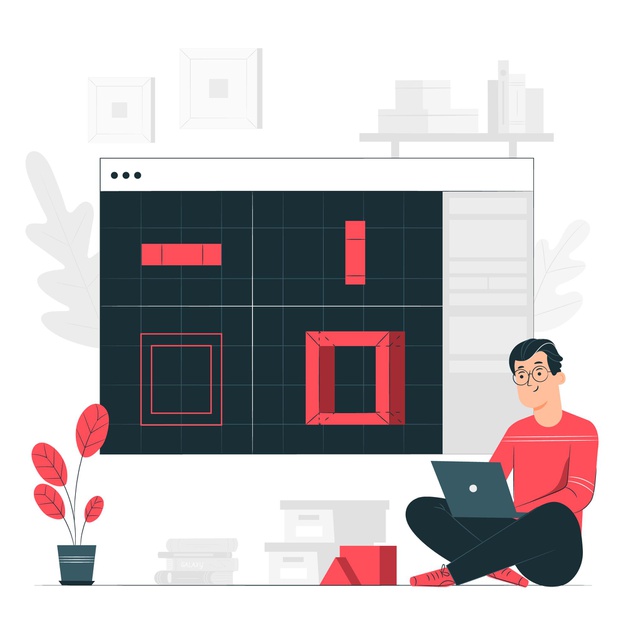 This means that a user doesn't have to worry about being on a particular device or platform to be able to use the software. Moreover, most SaaS applications are designed in a way that they can be easily used and operated on a mobile device, making it easy for you to get your work done on the go!
2. Affordable
Since SaaS applications don't require the user to purchase software or hardware, more businesses can afford SaaS and use enterprise-grade software tools. Most SaaS applications follow a 'pay-as-you-go' subscription model where a user only pays based on his usage and need of the application.
This allows small businesses to subscribe to software systems that were previously only available to large organizations, without the burden of paying up-front. Recurring costs allow businesses to better manage their expenses, scale up when required, or completely terminate the application in case they can no longer afford/need it.
3. Lightning Fast Updates
Another key advantage of SaaS software is that since they run in the cloud, the merchant can update their software centrally without negatively influencing business operations for its users.
On the contrary, on-premise software often requires a level of compatibility with the user's system and needs to be tested thoroughly before any security patch or update can be implemented.
SaaS vendors, therefore, ensure that all the latest features are provided to the end-user as quickly as possible. Moreover, if there's a security bug, it could be fixed from one central location instead of managing it on every single device.
4. No Hardware Required
One of the biggest selling points of SaaS software is the lack of initial investment required to buy the hardware. Since anyone can pay a subscription and access the software over the cloud, there's no need to purchase an additional piece of hardware to run it as is the case in some on-premise software applications.
Moreover, since SaaS is scalable, you can easily add (or remove) users from your system and can use the software with as many users as you want by modifying your subscription plan.
5. Global Market Reach
For vendors, SaaS has opened up a whole new world of buyers. Instead of targeting a local and targeted market, SaaS allows vendors to sell their applications to the entire world.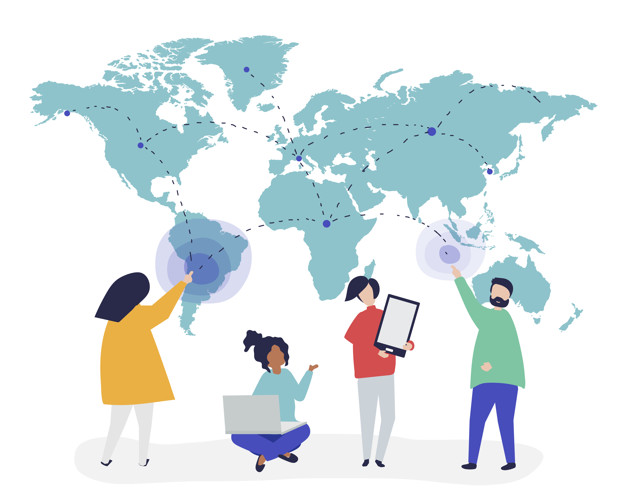 Anyone can access a SaaS application no matter where they are in the world, increasing the number of people a vendor can reach by multifold. More users could allow vendors to sell their software at a relatively cheaper price than localized software, making it a win-win situation for both buyer and seller.
6. Analytics
SaaS provides a centralized approach to business processes, allowing the system to easily capture and make sense of the data for analytical purposes.
Most SaaS tools have intelligent reporting and analytical features that allow businesses to better understand their customers, operational workflow, client behavior, etc, allowing them to tweak their business for maximum efficiency.
7. Keep your data safe and secure
Using on-premise software means that you have to invest in data backup and disaster recovery services in order to keep your data safe and secure to moderate any emergency. However, with SaaS, your data is kept safe in the cloud.
No need to back up your information and pay for a cloud-storage service as your SaaS tool keeps it safe and secure. Since most SaaS companies follow industry-level security practices, your data is safe within the SaaS application you are using. Moreover, since you can access SaaS on any device, your data moves with you, no matter which device you are on.
Read more: Saas Marketing: Definition, Funnel, and Comprehensive Strategies!
Some Awesome Saas Tools Every Business Should Be Using
With all the benefits that the employer and the employee enjoy using SaaS, it is only logical for your company to deploy such applications in your workflow and improve productivity and efficiency.
Since there are hundreds and thousands of SaaS tools out there spanning over multiple use-cases, it's hard to do the research and find the best tool for your business. This is why we did all the heavy lifting for you and curated a list of awesome SaaS tools every business should be using:

Bit is a new-age workspace and document collaboration tool that helps teams to collaborate, share, track, and manage all company documents, knowledge, files, and other content in one beautiful place. Bit is the ultimate SaaS tool for as it brings all your company documentation, media files, and knowledge under one smart roof.
Simple, Clean UI: Bit has a very minimal design aesthetic to it, allowing a newbie to quickly get on board with the platform. Even though the platform is feature-rich, it does a great job as to not overwhelm a new user and provides a systematic approach to work.
Organization of Information:  Organizational information is often scattered in cloud storage apps, emails, across various SaaS applications, and more. Bit brings all your information in one place by allowing you to organize information in workspaces and folders. Bring all your documents, media files, and other important company data in one place.
Brand Consistency: Focus on the content and let Bit help you with the design and formatting. Bit documents are completely responsive and look great on all devices. With amazing templates and themes, Bit docs provide you with the type of brand and design consistency that is unheard of in the documentation industry.
Smart Search: Bit has a very robust search functionality that allows anyone to search and find any files, images, documents, etc. quickly and easily across all of their workspaces. Users can search their digital assets using keywords, titles, descriptions, or tags. They can even search for files based on their source. (i.e., YouTube).
Media Integrations: Companies use an average of 34 SaaS apps! No wonder why most of our time is spent hopping from one app to the next, looking for information. This is why Bit.ai integrates with over 100+ popular applications (YouTube, Typeform, Miro, LucidChart, Spotify, Google Drive, OneDrive, Airtable, etc.) to help teams weave information in their documents beyond just text and images.
Sharing: Bit documents can be shared in a live state meaning that all changes that you make to the document will update in real-time. If you are sharing your documents with clients, they will always get your most up-to-date changes. You can even embed Bit documents on any website or blog.
Tons of other Features: Bit has a plethora of amazing features like document tracking, document locking, password protection,

access restrictions, etc. help keep your workplace documents safe and secure. 

elink.io is an amazing all-in-one content curation & marketing tool that helps marketers and content creators publish email newsletters, web pages, and embed web content by just adding web link URLs! Turn any web links (articles, videos, etc.) into visual content in seconds.
You can convert collections to email newsletters and export to MailChimp, Gmail & all third-party email providers that allow HTML code (including Campaign Monitor, MadMimi, Active Campaign, etc.).
You can also track content performance and engagement levels on the content you create. elink offers 30+ beautiful prebuilt responsive layouts, so you never have to worry about design and can just focus on your content. This time-saving SaaS tool will change the way you create and share content.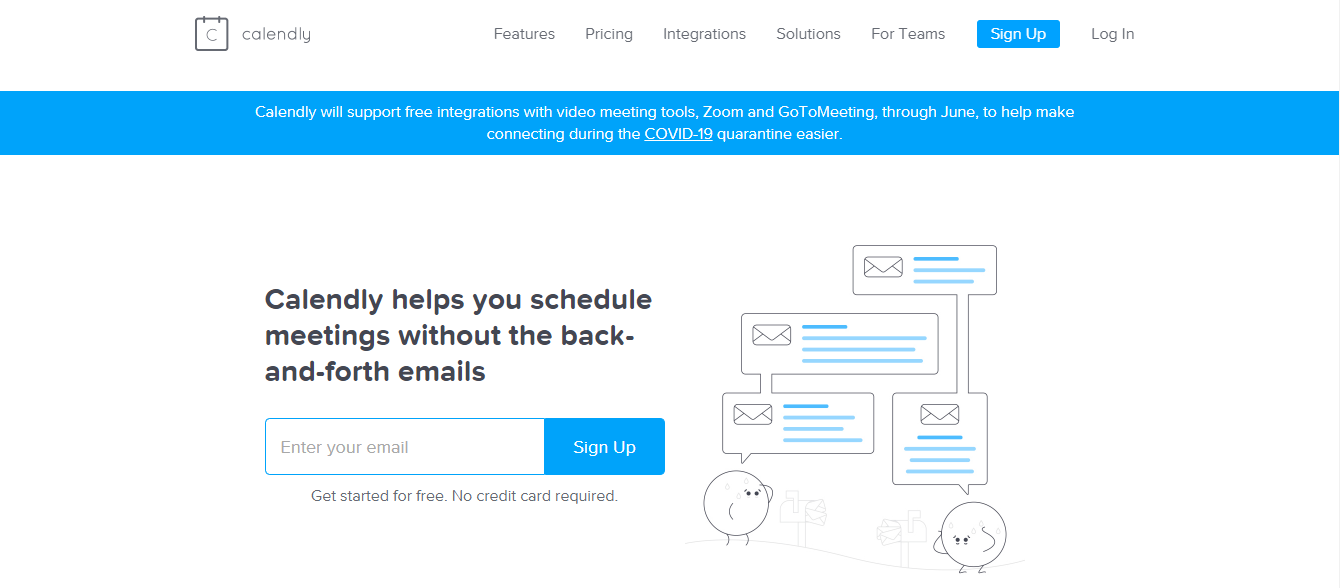 If you have a remote team, it could be very painful in scheduling a group call and get work done. Calendly aims to solve this problem easily by helping you schedule work meetings with the click of a button. Simply sign up for the service and let it know your availability preferences and Calendly will automatically schedule meetings for you.
Once you have created your calendar on Calendly, you can share it via email or embed it on your website. Calendly thus makes it very easy to book meetings by getting rid of the endless back and forth emails to find a convenient time that works for all stakeholders.
As far as good SaaS tools go, Calendly is a must-have. You can even integrate your Calendly account with Google Calendar, Outlook, Office 365 or iCloud calendar.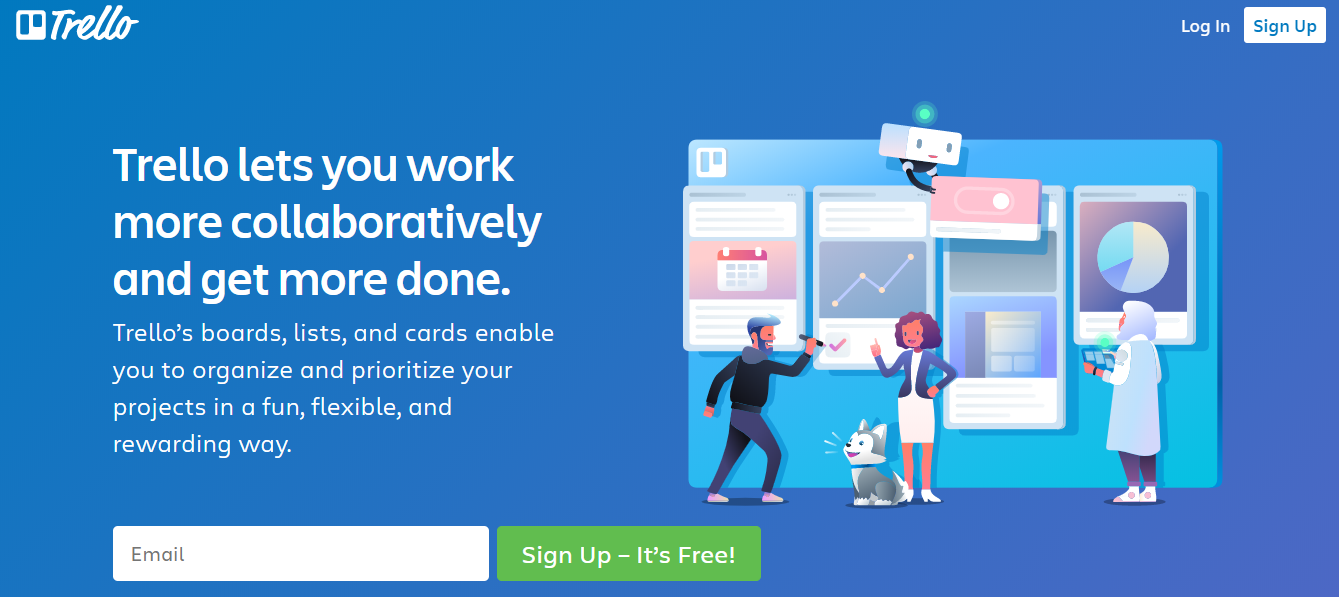 Trello is one of the most recognized SaaS tools on the market. It is a fun yet very prolific project management tool that lets you organize your work in tasks visually. Inside your Trello project, a user can add tasks or cards, assign due dates, add descriptions, attach assets, create checklists, make labels, and assign tasks to fellow team members.
The key differentiator of Trello is its Kanban-style boards that you can drag and drop your task cards around as you organize your workflow. The SaaS tool is highly interactive and very easy for anyone to get on board.

Whether you want to conduct an online meeting, video webinar, or just need to share screens with your team, Zoom is the SaaS tool for you. In the recent Covid-19 outbreak, Zoom's daily active users jumped from 10 million to over 200 million in 3 months!
The reason for its tremendous growth is its ease of usage and its awesome free account that lets you share screens with up to 25 participants and host an unlimited amount of meetings. However, each meeting can be only 40 minutes long. Zoom also provides cross-platform file sharing and messaging. 
Final Words
SaaS is no longer a buzzword, it has become a necessity. SaaS applications have revolutionized how business is conducted in the modern world. As our lives become more digital, these SaaS tools provide a quick and easy solution to ease of the offline to online transition.
They are particularly helpful for small businesses that don't have the budget to afford high-end enterprise software. In a way, SaaS has to lead to a more open and fair marketplace, giving every business an equal opportunity to compete for customer attention while providing customers affordable prices for awesome software!
So what do you think about SaaS? What SaaS tools do you use for your work? Let us know by Tweeting us @bit_docs.
Further reads: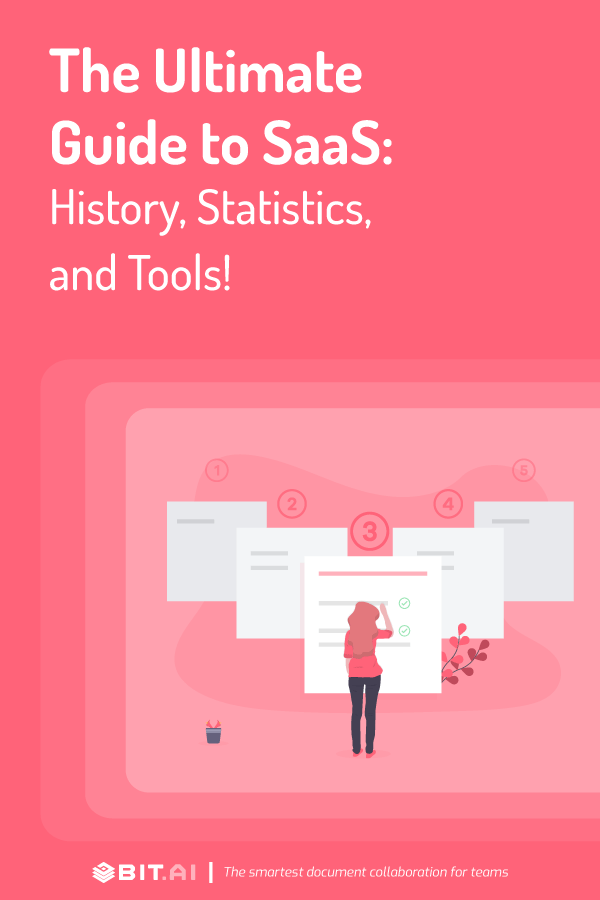 Related posts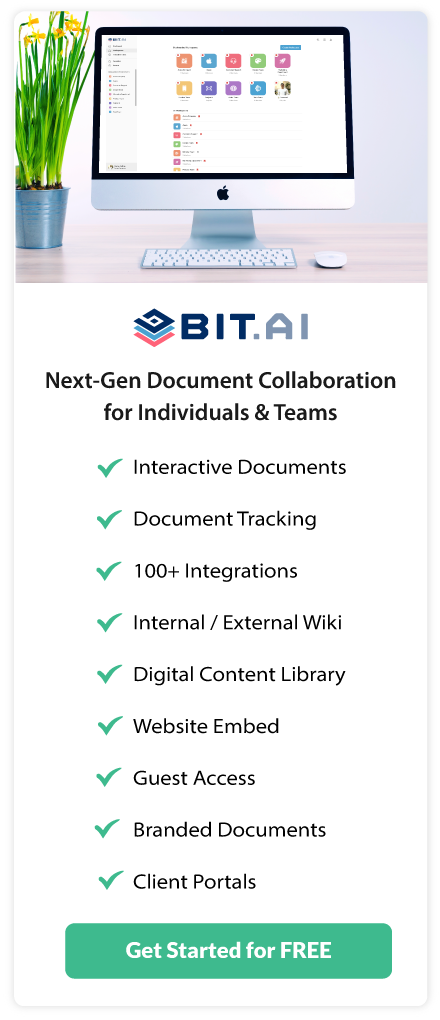 About Bit.ai
Bit.ai is the essential next-gen workplace and document collaboration platform. that helps teams share knowledge by connecting any type of digital content. With this intuitive, cloud-based solution, anyone can work visually and collaborate in real-time while creating internal notes, team projects, knowledge bases, client-facing content, and more.
The smartest online Google Docs and Word alternative, Bit.ai is used in over 100 countries by professionals everywhere, from IT teams creating internal documentation and knowledge bases, to sales and marketing teams sharing client materials and client portals.
👉👉Click Here to Check out Bit.ai.