Learn all about embedding Mixcloud in your workplace/personal documents to make them come alive and impress your reader!
Did you know that an average person has an attention span of just 7 seconds?
So, when you create a piece of content, you have only 7 seconds to make someone stop and read.
In a world full of content, there has to be a special touch in your document for it to be noticeable.
Otherwise, all your research and brainstorming to form content and provide information might go to waste!
If a reader is not attracted to your content they might skim through it without consuming the content.
Whether it's a project report, training manual, a marketing document, or a sales proposal, embedding rich media files like audio tracks makes your document come alive and engage the viewer for a longer duration.
In this article, we talk all about the convenience with which you can add MixCloud audios to your documents!
Let's get started.
What is MixCloud? 
Mix-Cloud is one of the largest audio streaming platforms in the world. Launched in 2009, Mixcloud is all about radio content such as talk shows, podcasts, DJ mixes, and more.
What makes Mix Cloud different from other audio applications is its creator base along with the listener base. Among its unique listener base of 12 million every month, 6,00,00 are creators!
It is the perfect platform to gain support as a creator and do the same for others.

Why Should you Embed Mixcloud into your Bit Documents?
Let's look at some key advantages of embedding Mix Cloud in your Bit document :
1. Create Interactive Documents
Embedding Mixcloud audios in your Bit documents can make them interactive and engaging for the reader. More often than not, documents full of text bore the readers. You can pair audios with wordy descriptions to enhance your content and hook the reader.
2. Polish Employee Relations
Believe it or not, but when you make an effort to enhance your employee's documents, it makes them feel important and appreciated. Their motivation to work increases and your employee relations get better!
3. Bring Convenience to the Table
Ever seen those articles on the internet that are coupled with audio descriptions? The audience can choose whether they want to read the content or hear it and they like having the choice!
Well, you can do the same with your documents too. Give your audience a convenient option by adding Mixcloud audios and notice the impact it creates.
Use Bit to embed Mixcloud in your Documents
Take your team to the future of documentation by using Bit.ai, a smart document creator.

Bit is a one-stop solution for all your documentation needs. It lets you create, store, organize, and share your documents. It also lets you work with your team in real-time!
Bit is integrated with 70+ popular applications like Mixcloud, Spotify, GoogleDrive, Tableau, Ms-Word, and more. So you can embed the media from any of these applications directly into your Bit document without having to redirect your user anywhere else!
You can also track the performance of your document using Bit's smart link tracking feature and gain useful insights like who opened the document, how much time did they spend on it and What action did they take thereafter? etc.
Right from the design to final implementation, Bit takes care of it all for you.
How to Embed Mixcloud in your Bit Document?

Embedding any track from Mixcloud to a bit document won't take up more than 60 seconds of your time! Bet? Let's see how:
Step 1: Copy the link of the Mixcloud audio file you wish to embed.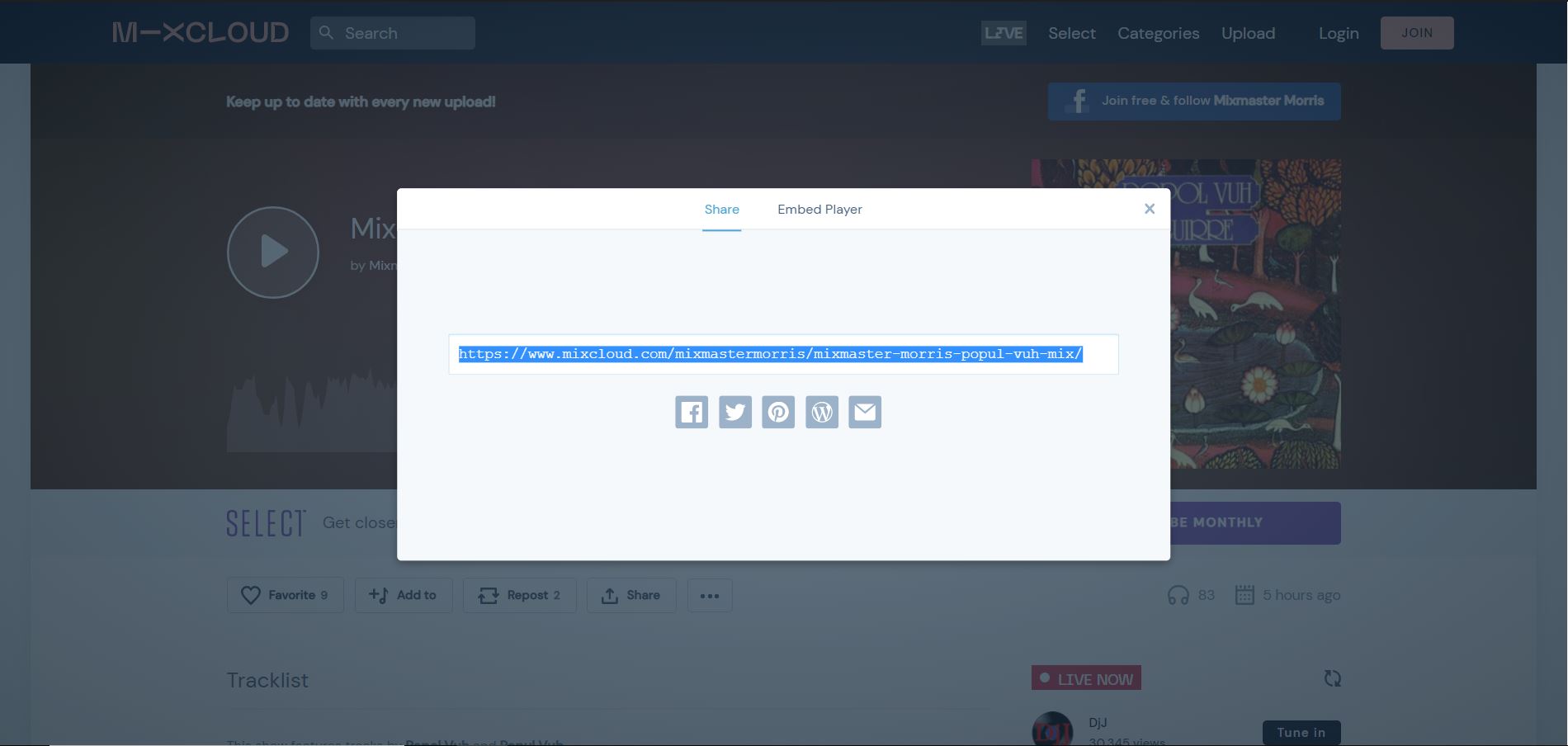 Step 2: Paste it on a blank line in your Bit document. That's it! We are committed to saving your time to bring maximum efficiency to work!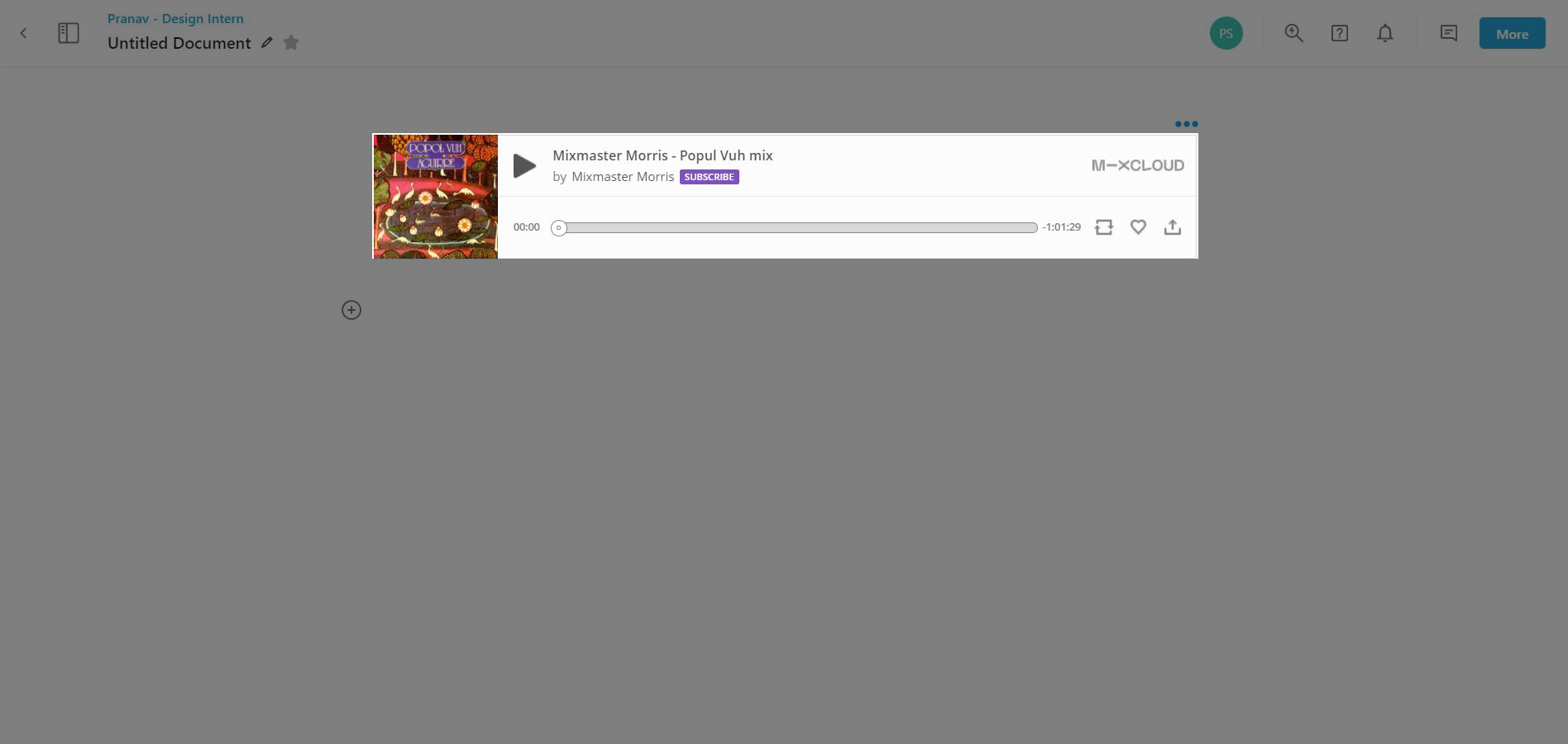 There is an additional customization step further if you wish:
Step 3: Once your link is pasted in the Bit document, you can click on the 3 dots appearing on the upper right-hand corner and change the width, add a caption, or delete it.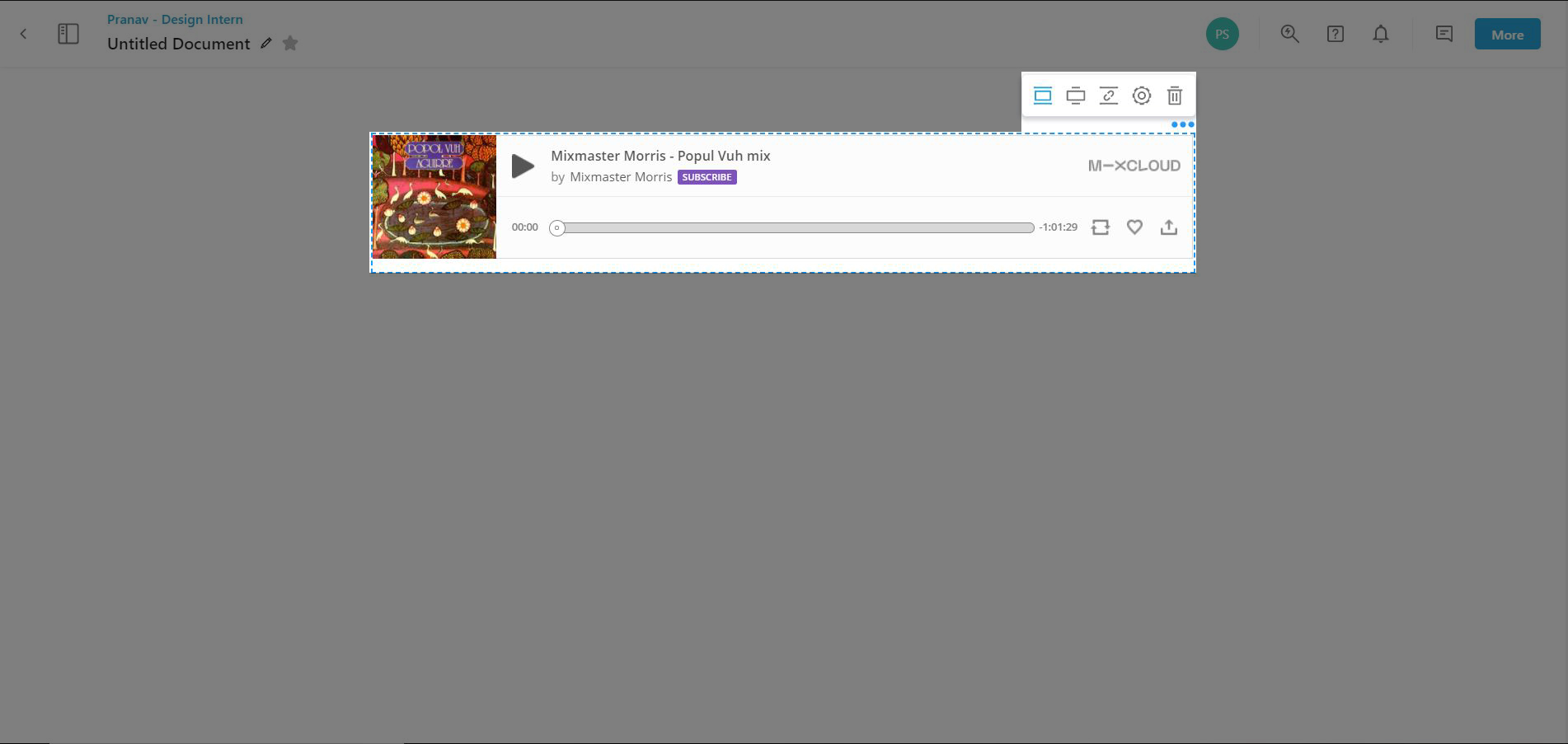 Awesome, right?
👉Watch this video to learn more:
Wrapping Up
Want more out of your documents?
Embed them with rich media like audio tracks and get your viewers hooked!
Whether you are an artist trying to showcase your work, or a salesman trying to win a client, music can enhance any document!
With Bit, you get to experience a whole new world of document creation.
The question is, are you a part of it?
Join the Bit team and start creating your awesome documents today!
And hey, don't forget to tell us your experience by tagging @bit_docs on Twitter.
Further read:
How to Embed Spotify Music in Your Documents?
How to Embed Social Media Posts into Your Documents?
How to Embed SharePoint PowerPoint in Your Documents?
How to Embed Lucidchart Diagrams to Your Documents?
How to Embed GIFs in Your Documents?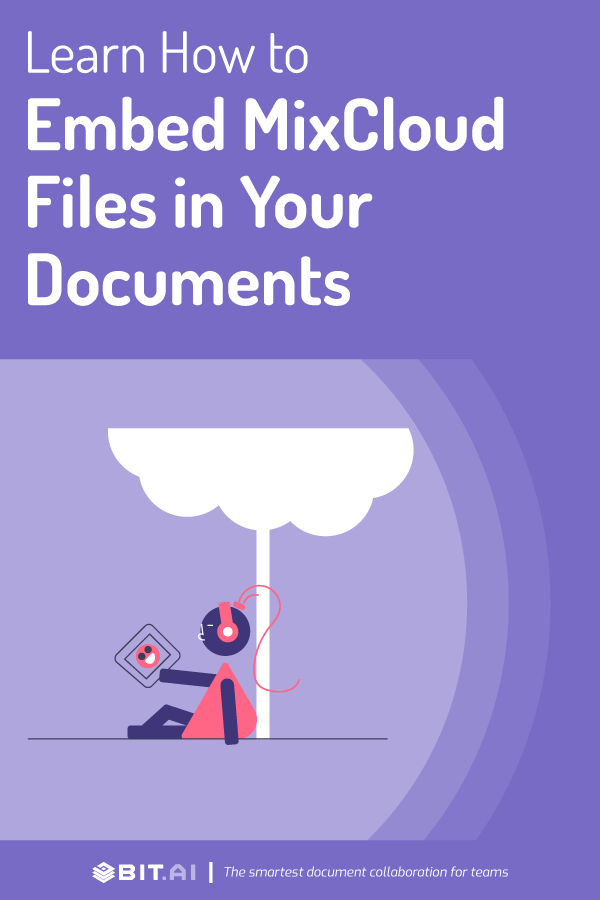 Related posts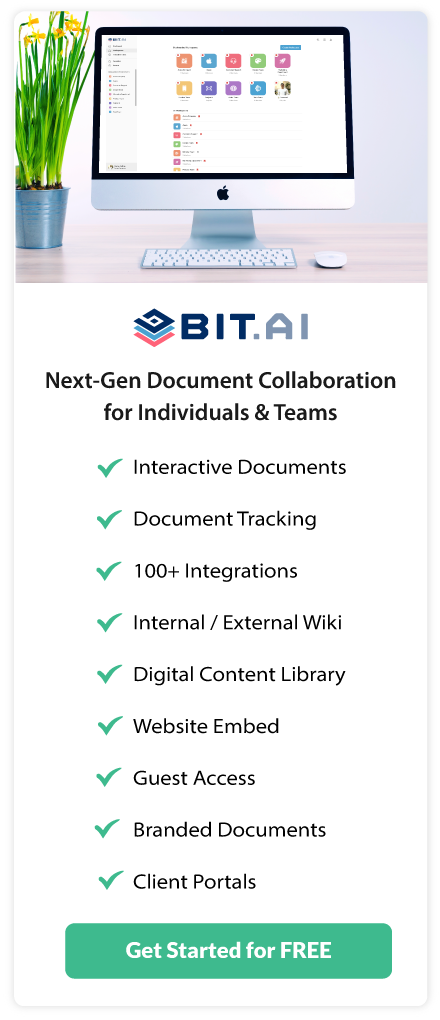 About Bit.ai
Bit.ai is the essential next-gen workplace and document collaboration platform. that helps teams share knowledge by connecting any type of digital content. With this intuitive, cloud-based solution, anyone can work visually and collaborate in real-time while creating internal notes, team projects, knowledge bases, client-facing content, and more.
The smartest online Google Docs and Word alternative, Bit.ai is used in over 100 countries by professionals everywhere, from IT teams creating internal documentation and knowledge bases, to sales and marketing teams sharing client materials and client portals.
👉👉Click Here to Check out Bit.ai.