Yes, you read it right. We are going to tell you how to embed SharePoint PowerPoint in your documents.
But why, when there are already many ways to communicate with your clients or employees, like via messages, or chats, emails, or just plain documents.
Isn't that enough?
The answer is a big NO!
When you completely rely on merely text-based communication, the end result or output would be way lower than your expected standards, and your company's productivity might take a direct hit.
According to a study, document challenges account for 21.3 percent productivity loss in business.
You definitely not want your company to face such a challenge, right?
Therefore, it is high time to dump your age-old practices in business communication and documentation.
And one of the modern trends is embedding SharePoint PowerPoint in documents!
Ever tried doing that? If not, this is the right time to start doing so.
SharePoint PowerPoint: What and Why?
SharePoint is a cloud-based document management system. Among the many types of files that can be uploaded to SharePoint is PowerPoint – a cloud-based presentation builder.
SharePoint PowerPoint lets you access your presentations from any device anywhere in the world. It offers you the option to choose from various templates for fast creation or start from scratch.
SharePoint makes it easy to edit and share your PowerPoint presentations with the utmost ease. This is the reason why it is being trusted by millions of users worldwide.

Why Should You Embed SharePoint PowerPoint into Your Documents?
In the beginning, we have already talked about the importance of employing new methods of communication and documentation in your business.
We recommend you to embed SharePoint PowerPoint in your documents because they make your documents:
1. More Engaging and Interactive
Nobody would want to read a boring, plain document, even if the content is not that long.
To attract your target readers, whether it be employees, clients, or customers, you need to make your document look more engaging.
The best way to do that? Embedding SharePoint Powerpoint in your documents.
This would definitely increase the level of engagement among the readers!
2. More Comprehensive
Visual information is found to be more comprehensive than text-based communication, and that's the fact.
The visual language has the potential to stretch 'human bandwidth' – which comprises absorbing, comprehending, and analyzing new information.
Okay, that's a lot of technical mumbo jumbo.
The point being, if you incorporate SharePoint Powerpoint in your documents, it'll make your documents a lot easier to comprehend. People can learn a lot of information without having to exit the document!
3. Quicker and Easier to Interpret
Several studies reveal that people respond to visual information more than textual.
Information in the form of images or videos is processed even more quickly.
In fact, around 65% of the world's population comprises visual learners.
Just like all the others, this reason aids in proving that embedding a SharePoint PowerPoint can help your documents reach their zenith.
But, if you are embedding it into a boring word document, it is not gonna help you! You should make sure that the document is already unique.
This is why we recommend you to use Bit.ai for all your documenting needs.
Read on to learn all about Bit, and how to create amazing and fascinating documents with Bit!
Using Bit.ai to Embed SharePoint PowerPoint to your Documents
How does your company handle document creation and management? If you are still relying on Word for document creation and Google docs for document sharing, then you might want to take notice!
As far as a business is concerned, productivity is everything. If your company is spending a lot of time every day on document creation and organization, you are definitely wasting a lot of your productive time.
Thus, you need to put in place a perfect document management system that could save your time. In turn, you can invest that time in other productive tasks.
This is where Bit.ai comes into play.

Bit.ai is a new generation, cloud-based document-collaboration platform. It helps you create, share, organize and manage documents effectively. You can collaborate with your employees or teammates in real-time on all your documents, boosting the team's productivity and morale.
Bit comes with an ocean of other features such as smart search, workspace insights, wikis, lead capture, password protection, security, employ access, custom document branding, live document sharing, link-tracking, and more!
With Bit, you can add rich embeds to your documents like SharePoint PowerPoint, Spreadsheets, PDFs, Images, Youtube Videos, and more! This makes your document much more dynamic and builds the readers' interest, be it customers, clients, or employees.
Steps to Embed SharePoint PowerPoint to Your Bit Documents

It's extremely easy to embed SharePoint PowerPoint into your Bit documents. Learn how!
Step 1. Go to SharePoint PowerPoint, open up any presentation that you would like to add to your Bit document, and copy the shareable URL.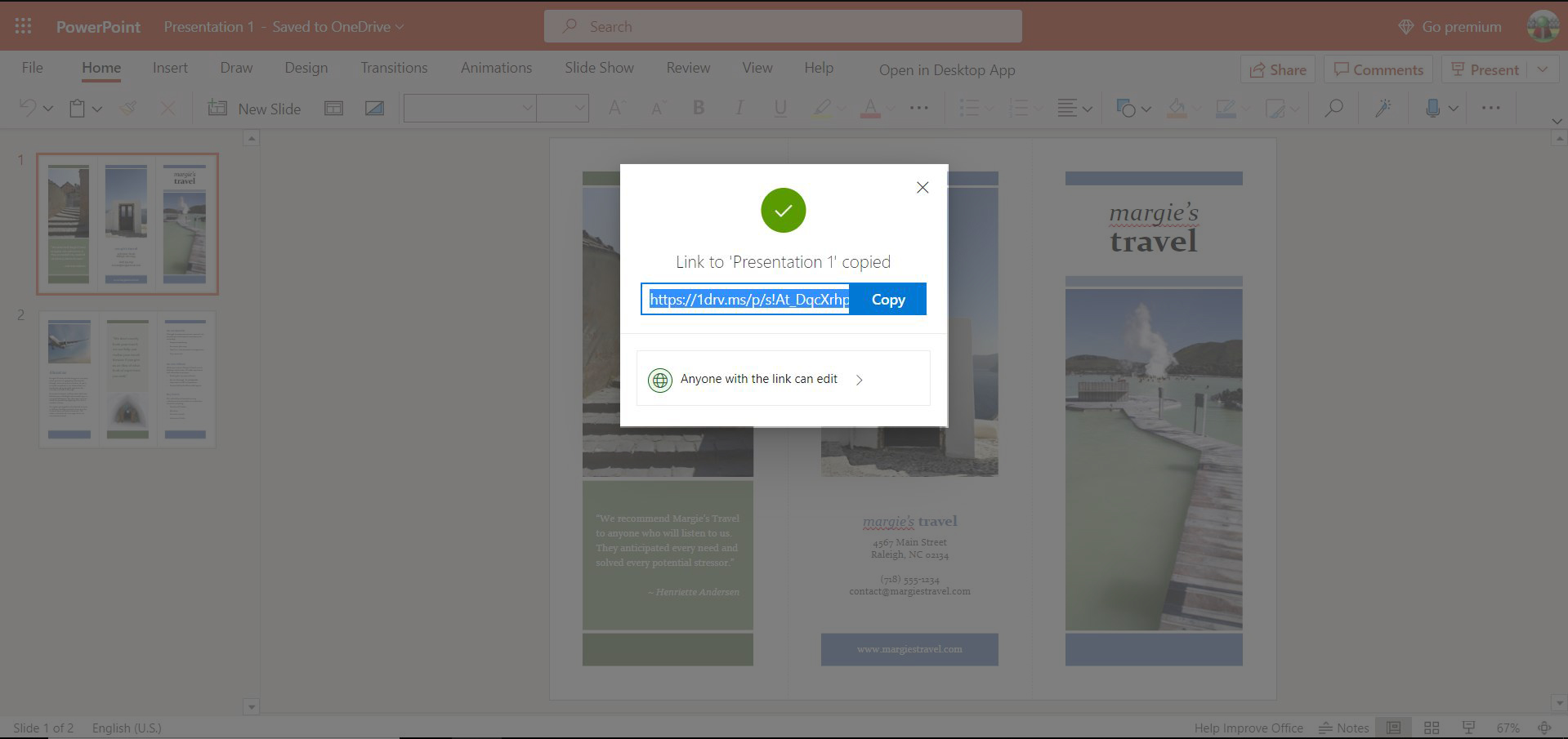 Step 2. Open up a Bit document and paste the URL anywhere on the document.
Bit will now automatically start loading your SharePoint PowerPoint. Within a few seconds, the presentation will appear inside your Bit document.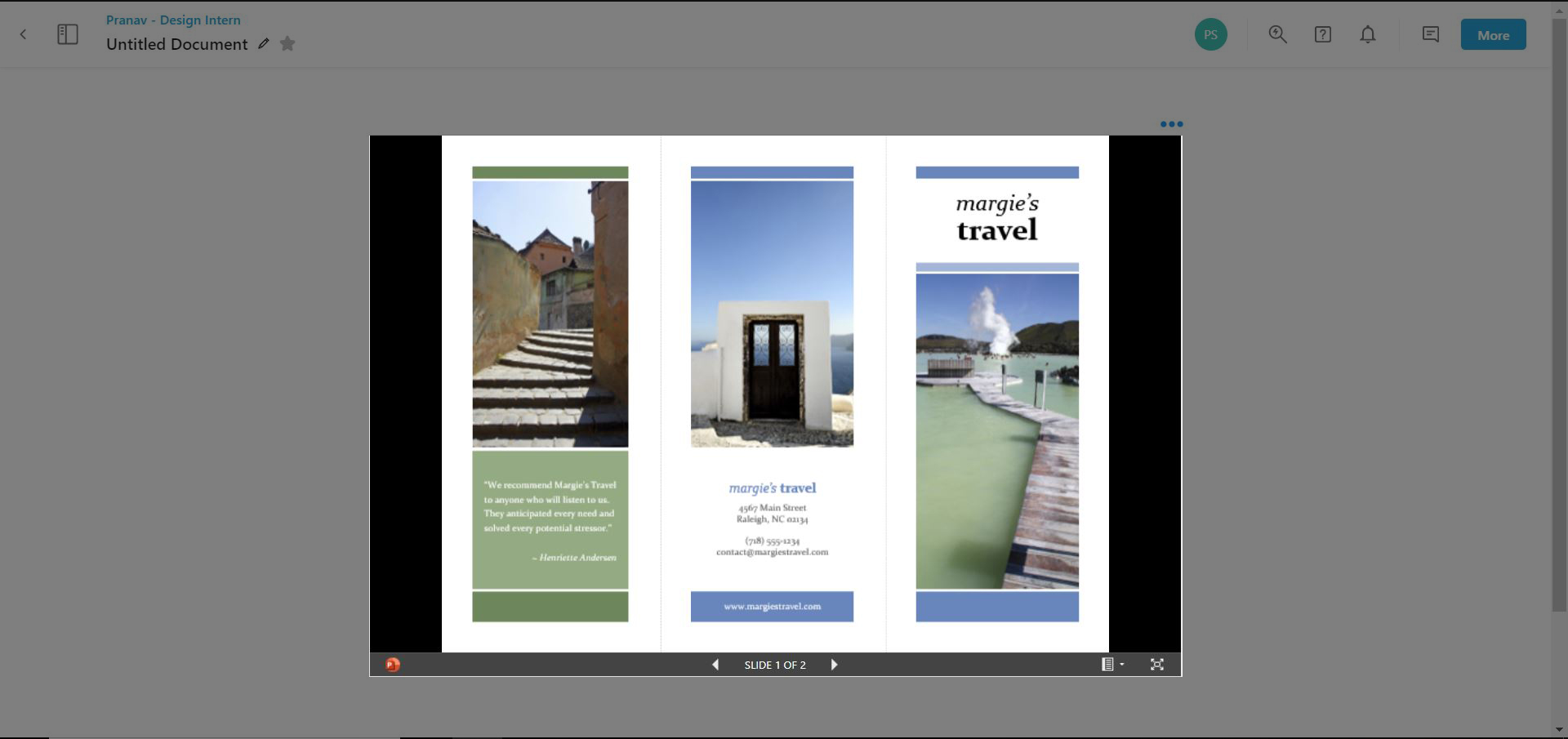 Step 3. For additional formatting options, you can click on the three dots on the top right corner of the document, which will allow you to add a caption or delete it.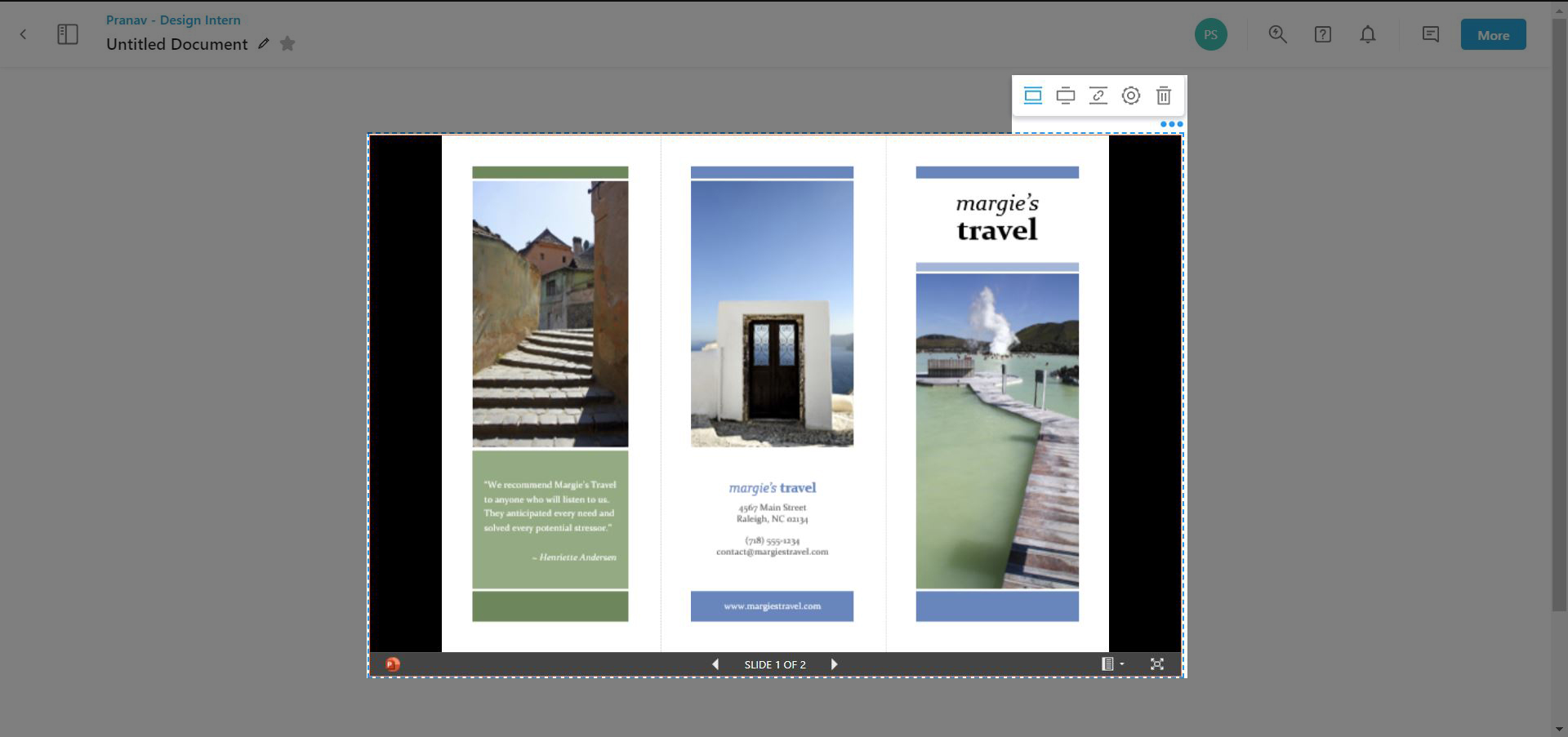 You are now ready to add visual magic to your words with smart Bit documents!
Wrapping Up
We're sure that you've understood the significance of moving to a dynamic communication and documentation process in your business.
Gone are the days when plain old boring documents worked.
As technology advances, you need to take maximum advantage out of it.
You need to use methods like embedding presentations and PDFs in your documents if you want people to actually read them.
Got any queries? Feel free to tweet us @bit.ai. We would be more than happy to hear from you!
Further reads:
How to Embed Videos to Documents?
How to Embed SlideShare Presentations in Your Documents?
How to Embed PDF in Your Documents?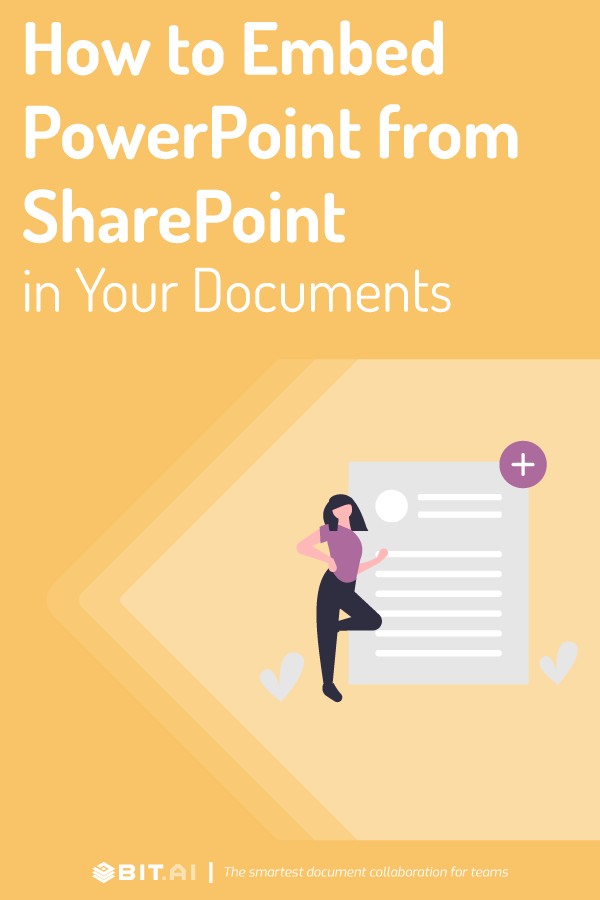 Related posts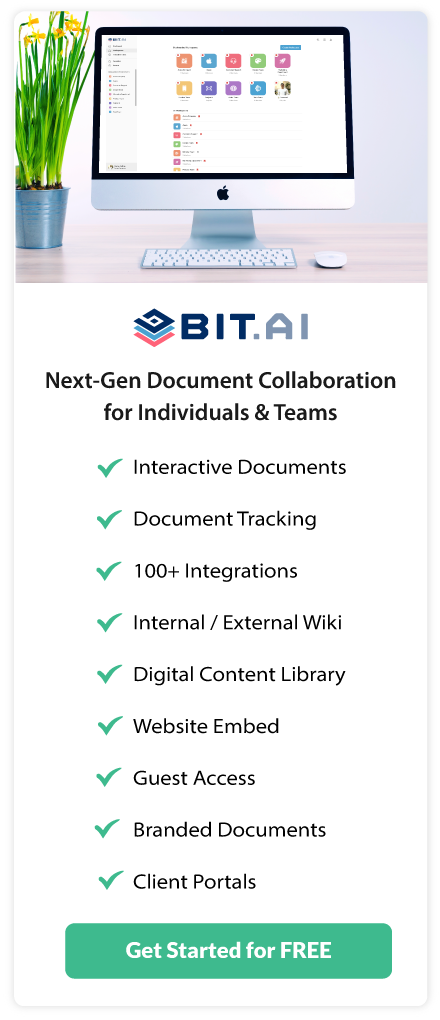 About Bit.ai
Bit.ai is the essential next-gen workplace and document collaboration platform. that helps teams share knowledge by connecting any type of digital content. With this intuitive, cloud-based solution, anyone can work visually and collaborate in real-time while creating internal notes, team projects, knowledge bases, client-facing content, and more.
The smartest online Google Docs and Word alternative, Bit.ai is used in over 100 countries by professionals everywhere, from IT teams creating internal documentation and knowledge bases, to sales and marketing teams sharing client materials and client portals.
👉👉Click Here to Check out Bit.ai.