Whether it is brainstorming for your college project, new business, or investment plan, taking notes is an essential part of the process. Notes help you keep track of your thoughts and understand the action plan that needs to be carried out after the brainstorming session.
The traditional way of noting down ideas involves long sentences or phrases, which are usually chronological in order. This method is useful in some situations but often leads to clusters of information that can be hard to navigate through, leading to confusion when brainstorming.
An alternative approach to idea notation is mind mapping, which is a way of linking important concepts using images, lines, and small phrases. These ideas are represented in a hierarchy, with the central topic branching out into sub-topics, and so on.
The concept of mind mapping has been around for a while, but with the advancement of technology, this process can now be carried out digitally – all thanks to the myriad of mind mapping software and tools.
In this blog, we're going to tell you all about the best mind mapping software out there. But first, let's find out what mind mapping software exactly is. Ready? Let's roll!
What Is A Mind Mapping Software or Tool? 
A mind mapping software is a digital tool that allows you to visually note down your thoughts and ideas on a topic. It involves creating visual illustrations of concepts through branches that consist of a central idea and sub-nodes. This helps you understand the hierarchy and relationships between different ideas.
Mind Mapping software and tools cover a spectrum of concept mapping tools that ease the brainstorming process by creating node diagrams and developing action-based tasks from them. They help you visualize the data and ideas conceived from the brainstorming session.
Irrespective of the software, creating a mind map follows a similar process: Start with a central node that represents your main theme or idea, and then create branching nodes that are sub-ideas under the main topic.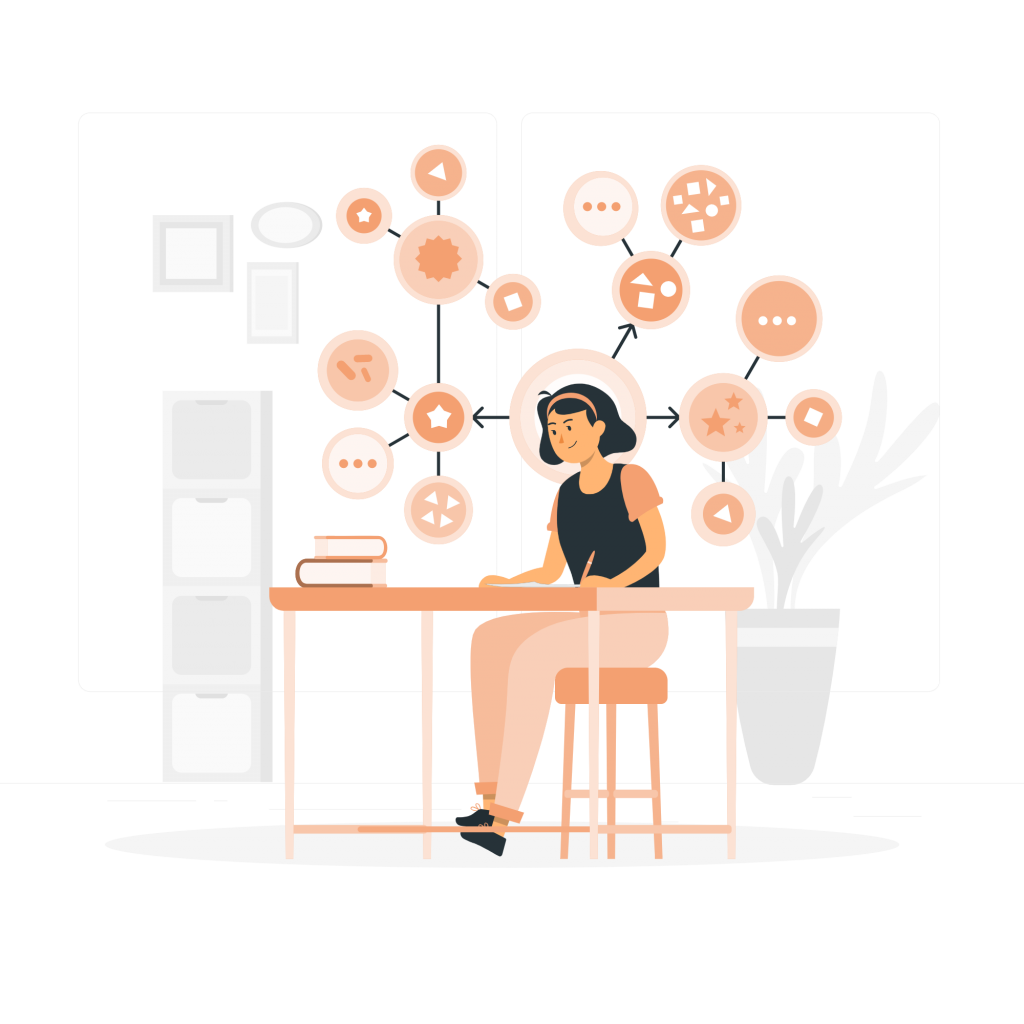 Lines can be drawn to represent the connections and relationships between the ideas. To make it professional, use formatting tools and customize your mind maps by changing colors, fonts, adding images, and more!
Considering we are visual beings that process visual information easily and efficiently, mind maps achieve just this…and mind mapping software streamlines this process even more! Let's check out a few advantages of mind mapping software.
Importance Of A Mind Mapping Software
1. Flexibility
A mind mapping software lets you drag and drop ideas in blocks, and these can be re-arranged and re-organized as per your convenience. On the other hand, pen and paper mind mapping would involve manually erasing the blocks and text, and then re-writing it, which wastes a lot of time.

2. No Limitations in Size
A mind map made on paper is limited to its boundaries. Mind mapping software solutions give you an endless canvas where you can extend your ideas as much as you want.
3. Allows for Co-Brainstorming
Pen and paper mind mapping allows for only one person to be in charge of putting their thoughts down and making the diagrams. Many mind mapping software has co-creation abilities wherein multiple people can work on the mind map at the same time.
This is especially important in office scenarios where many people are working together to develop new strategies. Such collaborative abilities in mind map software help the team become more efficient and motivated.
4. Professional Presentation
Mindmapping software helps you create neat and organized diagrams that can then be shared and presented. These visual representations of your ideas can be shared with your clients to help them understand the material better.
It won't be wrong to say that mind mapping software and tools offer a variety of benefits over pen-on paper mind mapping! There are a number of mind mapping software, but here is a comprehensive list of the 9 best ones available in the market today.
Read more: 7 Presentation Tools to Create Awesome Slideshows!
List Of 9 Amazing Mind Mapping Software & Tools

ClickUp is undoubtedly one of the most bang-for-buck mind mapping software. The free version lets you create up to 100 mind maps, and comes with all the basic mind map features.
ClickUp also lets you draw relationships between projects and tasks, which allows you to create and manage tasks that arise from the brainstorming sessions. It also has collaboration features, so you can work with your colleagues or classmates in real-time.
One of the most impressive features of ClickUp is that it offers integrations with many popular applications like G Suite, Dropbox, and over 1000 more integrations via Zapier.
As for the pricing, the free version has basic features and allows up to 100 mind maps, but with the unlimited plan at $5 a month, this mind map software is a steal. Not only does it help you brainstorm efficiently, but it also streamlines the process by helping you create action-oriented tasks.

Mind Meister is a very easy-to-learn mind mapping software that you can start using minutes after signing up. Its intuitive interface helps you sketch out ideas and lets you add images, videos, files, or any other links in the mind map.
Mind Meister has simple controls and provides many templates for you to get started. It is one of the best mind mapping tools for collaborative work as you can share ideas with your team. It offers communication features like voting, commenting, and real-time chatting.
Mind Meister lets you save the mind map with a click of a few buttons. It also gives you a unique link for public sharing, or code to embed into other websites.
To turn your mind map ideas into action, MindMeister integrates with MeisterTask that helps you assign tasks according to the mind map. It also integrates with most of the popular applications like Microsoft Teams, GSuite DropBox, and Confluence.
MindMeister has a free plan but that includes only 3 free mind maps. For the unlimited experience, it costs $4.99/user/month.

Milanote acts as an unlimited virtual pinboard and lets you create media-rich mind maps with as many levels of hierarchy as you want.
It has a drag and drop interface and comes with many templates to get you started. It also offers robust collaboration abilities so that you can work with your remote team efficiently.
One of the limitations is that Milanote does not integrate with many of the popular apps, unlike most of the other mind mapping software.
Milanote has a free version that lets you add 100 notes, images, or links within the mindmap. For unlimited features and storage, Milanote PRO starts at $9.99/user/month.
Read more: 13 Timesheet Software & Tools to Manage Time Perfectly!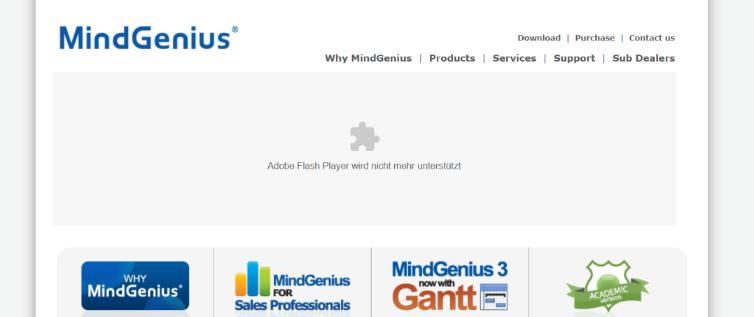 Mind Genius is a very simple mind mapping and project planning tool that is equipped with simple features like drag and drop map creation and file attachments. It allows for real-time collaborative map-making through the 'MindGenius online mode'.
Apart from mind mapping, it has other planning tools like Gantt charts, Kanban tasks, and more! Mind Genius integrates with social media platforms like Twitter, Facebook, Onedrive, etc to easily share or present your mind maps.
Mind Genius has 2 pricing plans: the one-time buy version called "perpetual" which is for $256. There is also a yearly subscription option, which is $160 for the first year and $56 from year 2 onwards.

XMind is a mind map and diagram creation tool that helps you note down your ideas in an organized manner. The other diagrams that can be made on XMind are timelines and organizational charts. One of the most unique features of XMind is that it converts your mind maps into Gantt Charts for easy project management.
XMind also automates some processes like converting mind maps into outlines and transforming them into professional presentations. It also offers a unique "zen mode" feature that eliminates distractions from the interface, allowing you to work with full focus.
This mind mapping software lets you export your file in most of the file formats and directly into Microsoft applications like Word and Powerpoint. However, it lacks in other integrations that are prevalent in other mind mapping software.
XMind costs $1.24 per month for the mobile app and is also available as a one-time purchase at $129.

SmartDraw is unique because it is a linear mind mapping solution, whereas most of the other software use curves and circles.
Basically, instead of the central idea being in the center, the central node starts either on the far right or left, with the sub-nodes emerging from one side of the central node. In this way, your diagrams will look more like flowcharts, but you will still get the vibe and organized feel of the mind map.
SmartDraw's pricing plan is $9.95/user/month, billed annually. For teams of more than 5 users, the price is $5.95/user/month.

LucidChart is not just a mind mapping tool, but a general diagram maker that is relevant to any business that wants to present a lot of visual data. It allows users to create various types of diagrams to aid in visual processing, such as mind maps, floorplans, flowcharts, technical diagrams, organizational charts, and more!
LucidChart is a robust diagrammatic tool with all the basic features like real-time collaboration, multiple templates to choose from, and export options into all the main file formats.
It also generates code for you to embed your mindmaps into your websites or wikis, and this will automatically update as you make changes to it inside of Lucid Chart.
LucidChart has an easy-to-use drag and drop interface, and it integrates with all the Google Apps, and many project management tools like Jira and Confluence.
The company offers a free account that has some functional constraints. For the pro version, LucidChart is for $4.95/user/month, when paid annually.
Read more: 13 Online Meeting Apps and Software for Remote Teams!

Coggle is an intuitive and easy-to-use mind mapping software. As soon as you log in to Coggle, you'll see an intuitive plus sign that allows you to get started and add nodes. You can drag around the nodes as per your design choice.
One of the unique features of Coggle is that it lets you format the mind map items with Markdown, making it easy to customize your canvas in fancy ways. It also has a message sidebar to communicate with others.
Coggle is free for those who want to make up to 3 private diagrams. For unlimited diagrams, Coggle offers a subscription system with a monthly charge of $5, which is comparatively more economical than most of the other options out there.

Microsoft Visio is a robust visual diagramming tool that isn't just for mind mapping but offers various other graphical diagrams like flowcharts, engineering designs, timelines, and more. It also supports the more advanced design apps like AutoCAD and SDL.
Microsoft Visio lets you collaborate with others on the same mind map, and also has annotation and commenting features. The tool is very well thought out and covers almost all the features that one would want in mind mapping software, but it has a comparatively steep learning curve.
For a subscription-based plan, Microsoft Visio costs $6.40/user/month and it is also available as a one-time purchase at $459.
Conclusion
Mind Mapping is an amazing way to visually note down your ideas during brainstorming sessions.
With the variety of mind mapping software available in the market that caters to various subtleties and price points, there's no excuse for you to not make use of them!
They will definitely improve your workflow while brainstorming and will allow you to get your thoughts down in a very organized and clutter-free manner. More importantly, many of the software help you turn these ideas into action-oriented tasks!
So what are you waiting for? Check out one of the many mind mapping software and get started today!
Further reads:
9 Amazing Flowchart Software and Tools of 2022
6 Awesome Video Presentation Software & Tips to Follow! (Infographic Included)
10 Best Reporting Tools and Software for Businesses
11 Budgeting Tools & Software to Keep Track of Business's Budgets!
11 Best Live Chat Software in 2022
Employee Training Software for More Efficient Employees!
9 Best Time Tracking Software and Tools in 2022
Best Resource Management Tools and Software
Related posts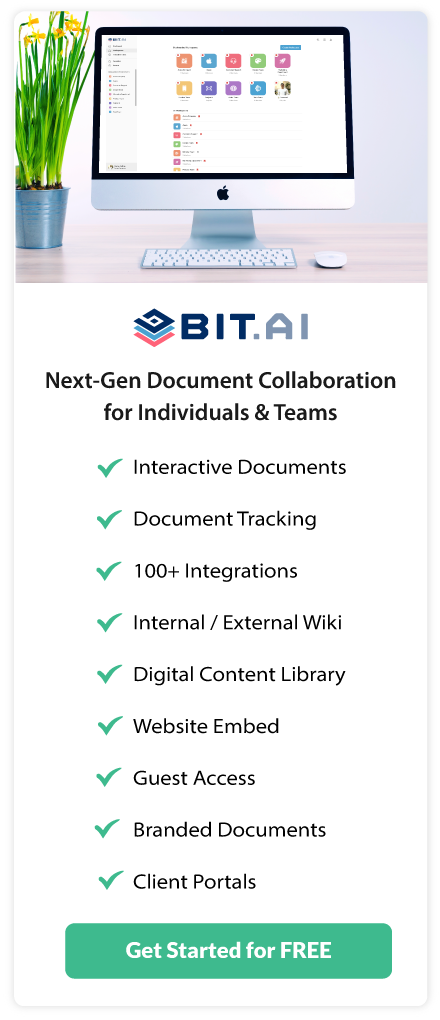 About Bit.ai
Bit.ai is the essential next-gen workplace and document collaboration platform. that helps teams share knowledge by connecting any type of digital content. With this intuitive, cloud-based solution, anyone can work visually and collaborate in real-time while creating internal notes, team projects, knowledge bases, client-facing content, and more.
The smartest online Google Docs and Word alternative, Bit.ai is used in over 100 countries by professionals everywhere, from IT teams creating internal documentation and knowledge bases, to sales and marketing teams sharing client materials and client portals.
👉👉Click Here to Check out Bit.ai.