In the digital age, visual content is becoming an integral part of our life.
Whether you need to make a school project or a business presentation such as stats of performance or yearly results of your department – you would probably add graphics to illustrate your report.
Arranging these graphics (photos, illustrations, diagrams) into a smooth slideshow or video is vital since most people perceive visual information easier.
So this information should be easy to understand and look attractive to catch and keep your viewers' attention.
In this article, we have collected the best tips on creating a video presentation and a few pieces of advice on video presentation software that can be useful for you.
Why Video Presentations?
As we have already mentioned, videos are becoming an inseparable component of presentations, reports, announcements, etc.
Almost all of them require illustrations for various reasons: to make the information easier for understanding, to present information in a few images instead of explaining it in hundreds of words and, to attract and hold the audience's attention.
Nowadays, we have a choice: to continue using PowerPoint to make simple presentations or to start to benefit from video presentations using modern software.
The first reason for choosing the video format of presentations is that videos are much more spectacular than PowerPoint presentations. Also, even a beginner can create a video in a modern editor; it is unnecessary to be a professional or spend many hours on this.
Such editors allow you to add various effects to your project, making your video your video more eye-catching than a simple presentation.
The second argument for video presentations is the growing popularity of video marketing. Statistics say that people prefer videos to static images, and users themselves admit that they would rather watch a video to learn more about a product than read an article.
The same situation is with learning videos. 84% of users say that videos convince them to make a purchase.

Types of Video Presentations
We can categorize video presentations based on the aim of these presentations:
Informative
Demonstrative
Learning
Persuasive
Inspiring
1. Informative Presentations
These presentations can introduce something to your audience. You can speak about your product or service if your audience is 'customers', about your company if your audience is your 'partner', about innovations in business processes if your audience is your colleagues and underlings.
In this kind of presentation, the information will be the central part of the video, and pictures will be primarily a component for holding the viewers' attention.
For example, in this video, IKEA presents a wardrobe. Without any technical information, they are just letting viewers know what do they make.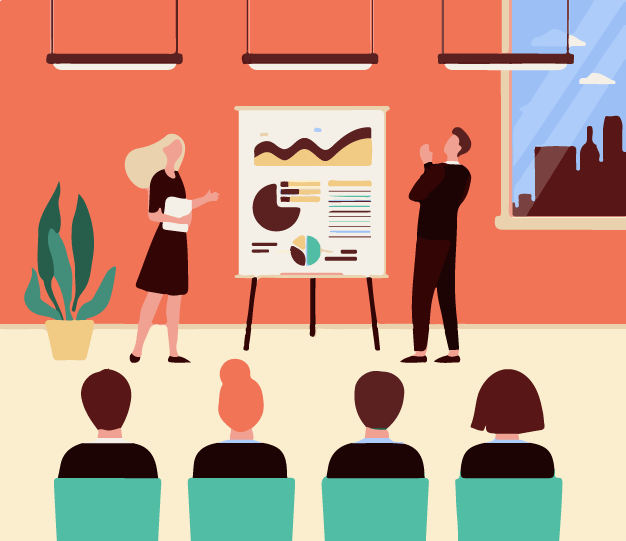 When you need not only to speak about what your product is and why it is so important, you can choose a demonstrative presentation to show the product and its functionality.
The central part of this kind of presentation is visual content: video fragments that demonstrate your product and its aspects, showing all details of its appearance and detailed display of all its functions.
2. Demonstrative Presentations
Demonstrative presentations can work well for the audience that is interested after the introduction of your product. They can also be a reaction to some worldwide trends like this advertisement of soap.
3. Learning Presentations
Learning presentations provide instructions in video format. These are how-to videos showing the detailed way of doing something. The central part of such a presentation is images depicting actions, details, and the result.
Illustrations help you explain many things in a more accessible and more clear way than mere text so that viewers could view the presentation and not get bored.
An excellent example of learning presentations is a cooking video. It is both spectacular and practical; you can enjoy the presentation and follow the instructions.
Read more: 15 Best Presentation Blogs and Websites to Follow!
4. Persuasive Presentations
Persuasive presentations can work when you want to push your audience to a particular action or form a specified opinion on some subject. These presentations can contain both information and visual content, and they can be equally important; it entirely depends on the subject.
The point is – it is better to present the information clearly and concisely and you can use infographics to make an impression. However, infographics are not really necessary. There are no diagrams in this persuasive video, but there are simple examples and a story that is clear for understanding.
5. Inspiring Presentations
If you want to motivate people without persuading them to do something particular, you can use inspiring presentations. They can include wise sayings, fables, or parables.
You can also use some stories of success illustrated with a slideshow made of real photos. In such a presentation, visual and audial content and text are equally important.
This advertisement for Mother's Day is an excellent example of inspiring videos. It supports people, and it can raise their spirit.
List of the Best Video Presentation Software
A video presentation has to be well-edited so that it looks more professional, smoother, and makes the right impression. That means you will need to use a video presentation software and here we have created a list of just that:

This online video presentation software offers two separate video-creating modes and a wide variety of editing options.
First of all, you can choose the mode: templates or tools.
The templates mode allows you to create a video presentation in a few minutes. You have to select one of 35 templates (all of them are of different themes, have different styles, backgrounds, and effects), upload your files – photos or videos – and choose the music. Then you can add your text and export the video.
The tools mode offers different instruments that can help you to create a video slideshow or to edit your footage: cut and crop videos, remove audio tracks from videos or add music to them, change the speed of a video, create a slow-motion video, etc.
You only need to choose the tool you would like to use and upload your files, then apply the tool you have chosen and export the result.
The program is very intuitive. Its simple interface makes it easy-to-use for all people.
This is a desktop screen recording and video editing program which offers a wide editing functionality.
To create a video presentation, you need to upload your media files into the program and then place them in the correct order on the timeline. After that, you can add intro and outro, transitions, animations, and text.
The program also allows you to record using a microphone if you want to add a voice-over or add music from the built-in library.
You can set the duration of each slide and add various transitions. Also, there is an opportunity to add audio points to the audio track to make the sound quieter and louder on various segments.
If you are editing your footage, you can also crop your videos, cut off extra fragments, mute videos, and edit their audio tracks separately.
Read more: Presentation Tools That Enable Better Collaboration!

This video presentation software will help you to create a video presentation based on a template.
The program has a lot of templates that already include stock photos and videos. You can continue with this content or replace it with your own media files – pictures or videos.
You can also add music from the library of the program and change the text on slides. You can change the style of a template you have chosen without losing your progress.
To create a video presentation, you only need to choose a template (there is a huge collection of templates of different thematics), upload your files, add them to slides and change the text.
Then you can add an audio track and change the style if you need to – and export your video.

This is an online service that includes a screen recording functionality (to use it, you will need to install a special extension to your browser) and a presentations constructor.
The service offers plenty of templates of different styles for different purposes, access to stock photos and videos, an opportunity to use royalty-free music, and various animated stickers for different thematic.
You can also upload and use your own images, videos, music, and voice-over. If you use ready-made scenes for your presentation, you can edit each of these scenes' elements.
To make a presentation, you need to choose a style; then, you can select ready-made slides, edit text, stickers, and other elements. Or you can add your media files and create slides yourself. Then you can set the duration of each slide, add music or voice-over, and export your presentation.

This is a desktop program for making video presentations, allowing you to make a slideshow of your images and record your screen.
The program is perfect for creating video presentations with screen recordings. You can record your screen and add drawings and stickers during recording. The program also allows you to record using your microphone and add a voice-over.
If you want to make a presentation of pictures or photos, you need to add them to the program and place them on the timeline in the correct order; then, you can set the duration for each slide, choose the music from the built-in library and export the video.
Unfortunately, this program does not allow editing slides – you cannot overlay text on your pictures, but you can create a separate slide with text only.

This video presentation software can help you make a video presentation online in a few minutes using your images and videos.
The program offers you several styles for your presentation, a music library, and an opportunity to add text to pictures. Styles include different frames, transitions, and filters that can help you make an impression on your audience.
You can create a presentation in three steps: first, you need to add your files and place them in the correct order; in this step, you can also add text to pictures.
Second, you should choose a style for the future presentation. And third, you can select the music from the library or upload your music. After that, you can have a look at the preview and export the video.
Making a Presentation: Tips and Ideas
So you have chosen a program, and it is time to start creating a presentation. But how to make it unforgettable? Here are several hints that can help you.
1. Storytelling
After you have determined the idea and the main thought for your presentation, think about the story you will use to express your views. The story should have a clear beginning and final; it must be complete and dynamic enough for your audience not to feel bored.
It would be best if all of the viewers could answer two questions after watching your presentation: "why have I watched it?" and "what was it about?".
Read more: How to Embed SlideShare Presentations in Your Documents?
2. Intriguing Beginning, Powerful Final
At the start, it is necessary to catch the viewers' attention and make them interested in the presentation. For this purpose, you can use the primary thought of your presentation in one statement. The wording might be streamlined and even a little provocative to make people listen attentively.
In the end, you need to build on the success by giving a lasting impression to your audience. To do it, you should finish on a meaningful note. This can be a strong call to action, a short and impressive summary of your presentation, or a question that can give some food for thoughts on the basement of the information from your presentation.
3. Good Editing
After you have caught your audience's attention, you need to hold it. That is why using editing software is necessary. A well-edited presentation with infographics, text, stickers will keep people looking at the screen.
Add beautiful illustrations that let viewers relax for a moment and various transitions between slides – and you will succeed in holding the people's attention.
4. Audio Support
Make sure that the audio part helps you to reach your goal. If you use the music, it should meet the visual aspect of your presentation, and the volume should not interfere with your voice if you are planning to speak during the video presentation. If you use a voice-over, the voice should be powerful, and the text should be persuasive.
Choose the best words to make the impression you want to make. If you need to touch your audience, the text should be heartfelt, and if the central part of your presentation is the informational one, you should include valid facts into the audio narration.
Final Thoughts
As videos play a vital role nowadays, video presentations are also becoming more and more important for businesses and bloggers.
Maybe creating presentations requires more time and effort now, but the results can be awe-inspiring.
Using the advice from our article, find your own style and good software that you can use to bring your ideas to life.
Then, you will be restricted only by frames of your imagination. Author bio: Victoria is a content-manager in Movavi, a company creating all-in-one multimedia software. She specializes in writing user-friendly content and researching complex topics to make them easy to understand in her articles.
Further reads:
11 Best Video Conferencing Software For Teams!
Business Presentation: How to Create One to Woo Clients!
12 Video Editing Apps You Must Check Out!
9 Best Presentation Ideas and Tips You Must Explore!
Top 9 Video Editing Software Anyone Can Use!
Top 13 Video Hosting Sites You Need to Check Out!
Top 10 Screen Recording Software and Tools that are Highly Advanced!
10 Killer Zoom Alternatives and Competitors Worth Checking Out!
Top 11 Tech YouTubers You Must Subscribe To!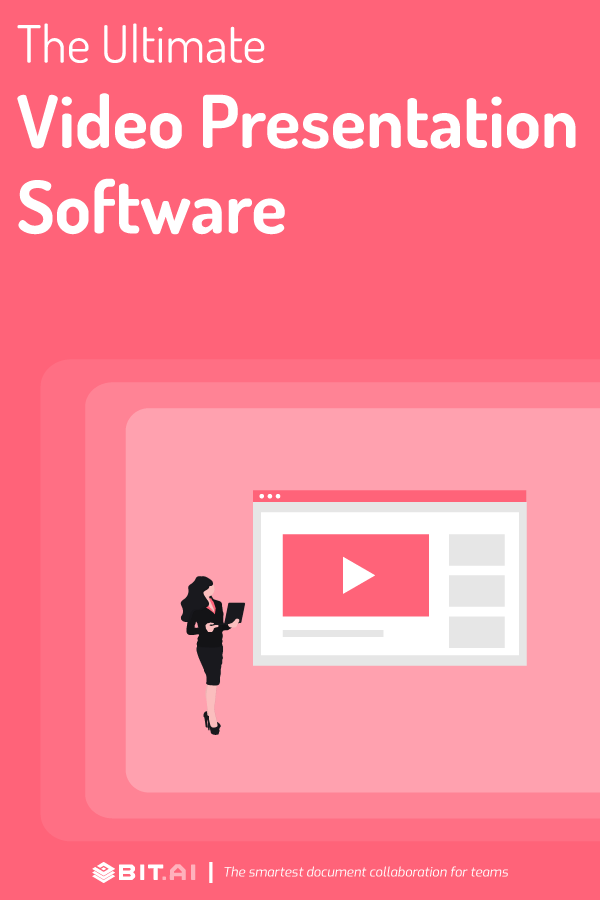 Related posts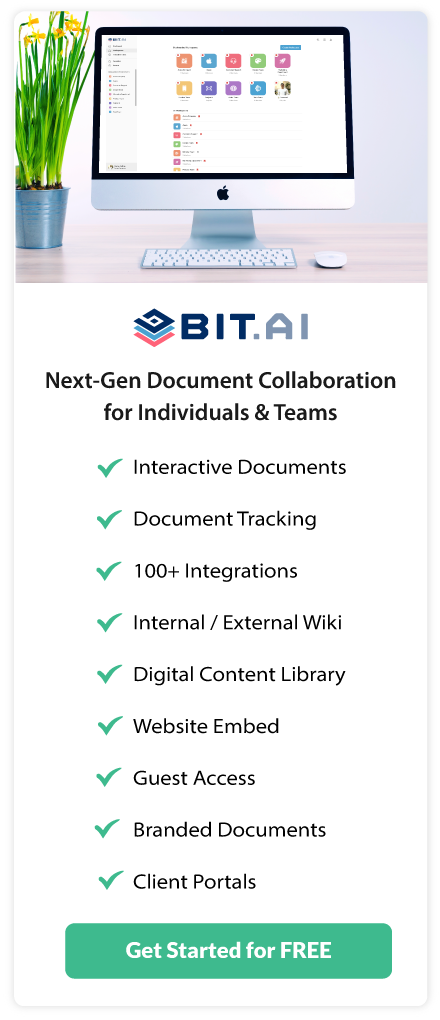 About Bit.ai
Bit.ai is the essential next-gen workplace and document collaboration platform. that helps teams share knowledge by connecting any type of digital content. With this intuitive, cloud-based solution, anyone can work visually and collaborate in real-time while creating internal notes, team projects, knowledge bases, client-facing content, and more.
The smartest online Google Docs and Word alternative, Bit.ai is used in over 100 countries by professionals everywhere, from IT teams creating internal documentation and knowledge bases, to sales and marketing teams sharing client materials and client portals.
👉👉Click Here to Check out Bit.ai.