We all know the importance of documentation in business- it's the key to preserving information for future reference. But have you ever found yourself bored while repeatedly creating the structure and layout of your documents?
In business, we often find ourselves creating the same types of documents over and over again, like meeting notes, status reports, training manuals, business proposals, and more! When creating these documents, designing each one repeatedly becomes a hassle. This is where document templates come into the picture.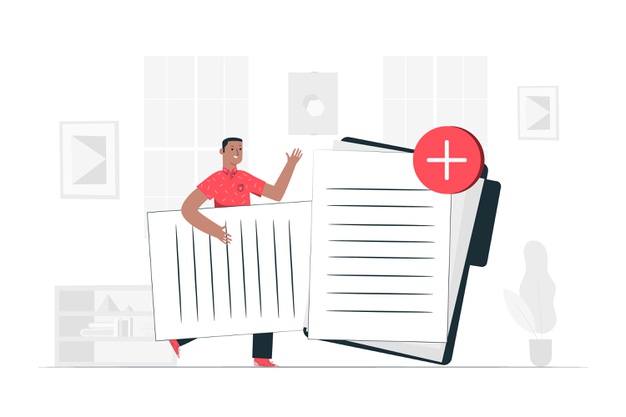 Templates can be used for all the various functions in a company- operations, finance, marketing, HR, IT, and more. The use cases are endless.
Using document templates provides a variety of advantages:
Document templates are a huge time saver and help users be more efficient in their documentation.
Document templates save man-hours and hence save money in the long run.
Document templates allow for brand consistency by following the same structure for similar documents.
Document templates reduce the chances of errors and formatting problems.
Document templates satisfy customers as they present information in a professional and consistent manner.
Bit.ai is the world's most robust workplace and knowledge collaboration platform, which has various in-built document templates to help you and your team create and collaborate in no time!
Steps to Start Using Bit.ai's Document Templates:
1. Create an Account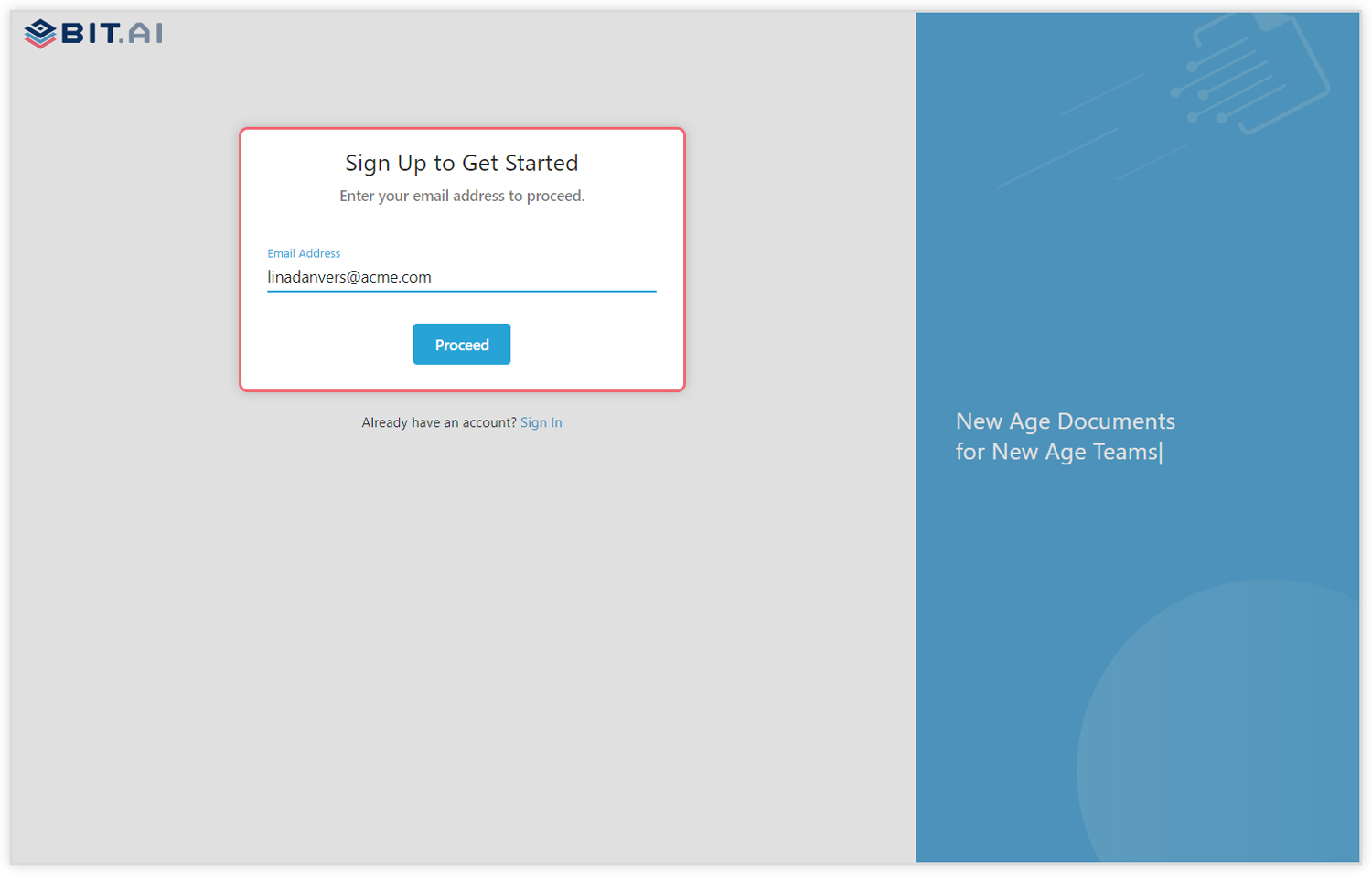 Go to Bit.ai and click on "Get Started for Free". Here, you can create an account with Bit and start creating your documents.
2. Create Workspaces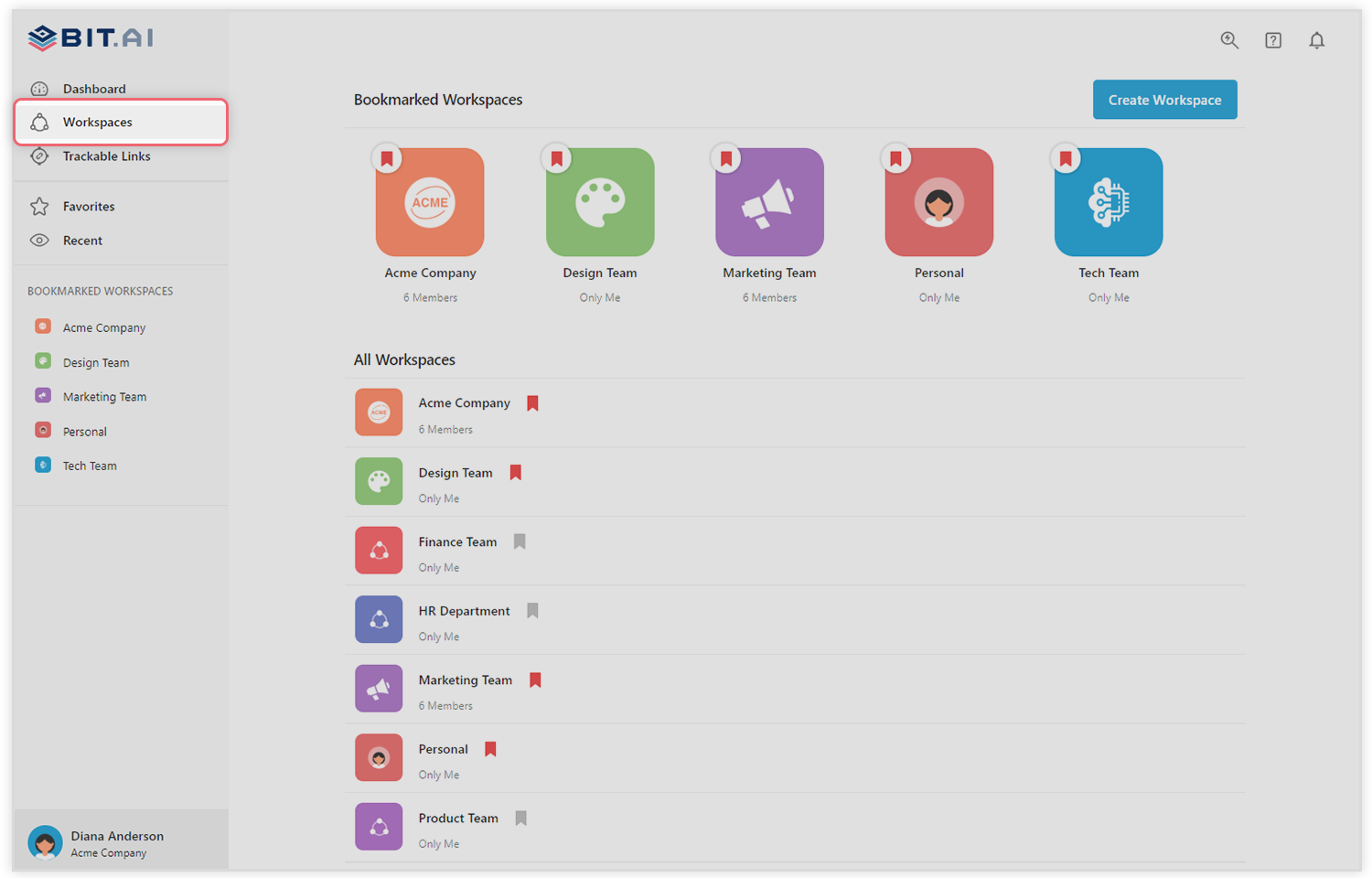 You can create workspaces, which are virtual areas for you and your team to collaborate on ideas documents. Here, you can make folders to sort your documents in an organized manner and pin documents or folders for easy access.
3. Add Collaborators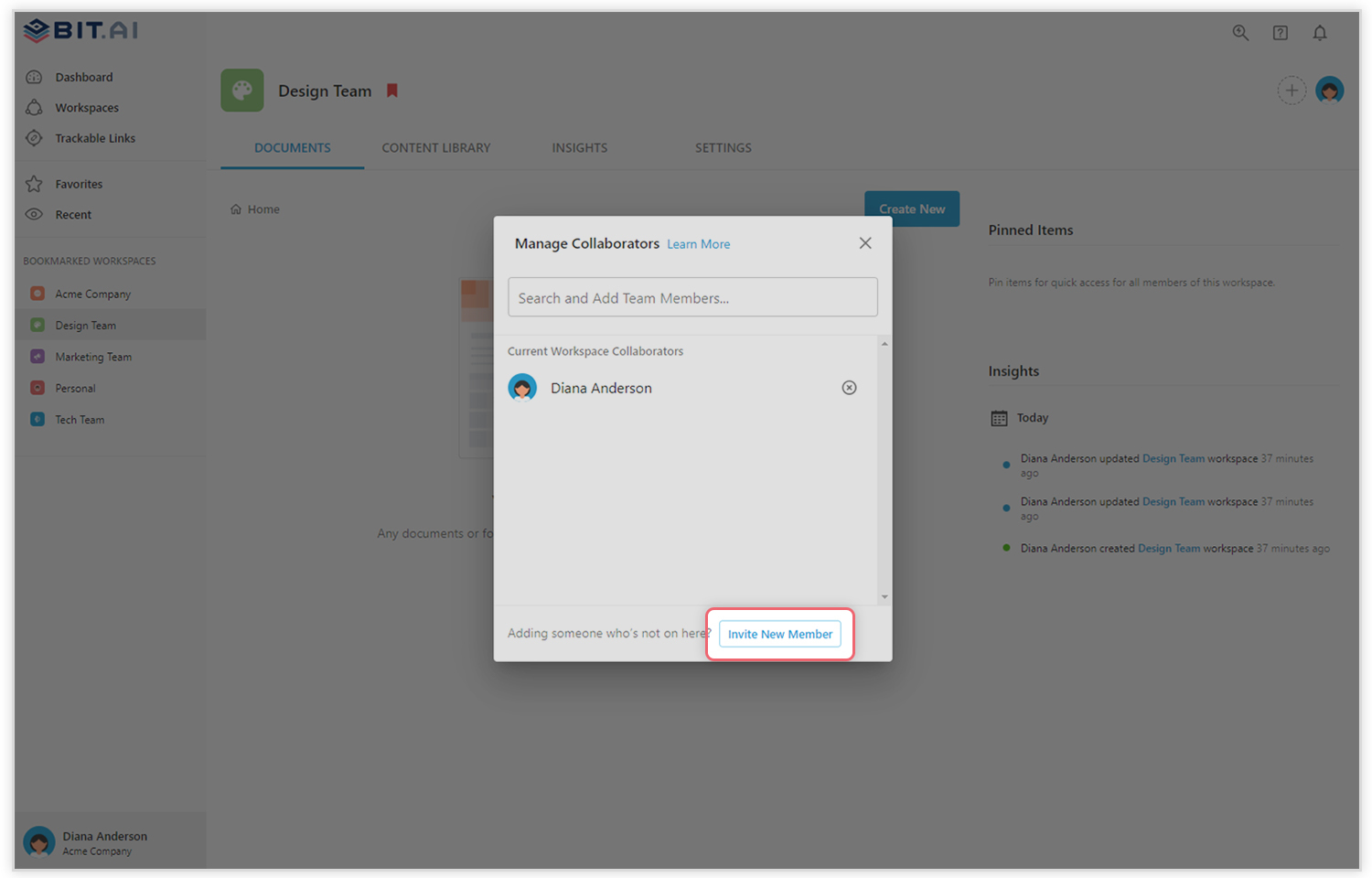 You can have a personal workspace only for your individual work, or add collaborators to create workspaces around projects, teams, or clients. Documents can be shared amongst workspaces so that there is no need for complex permission settings.
4. Choose a Template
Once you are inside your preferred workspace, click on "Create New" and then "From Template". Bit.ai has a multitude of document templates across various categories like customer service, design, education, HR, IT, management, marketing, sales, and more!

There are over 90 document templates like a business proposal, training manual, offer letter, sales contract, media kit, employee handbook, etc. These form the structure and framework of your document so that you don't waste time and energy in creating the same thing over and over again.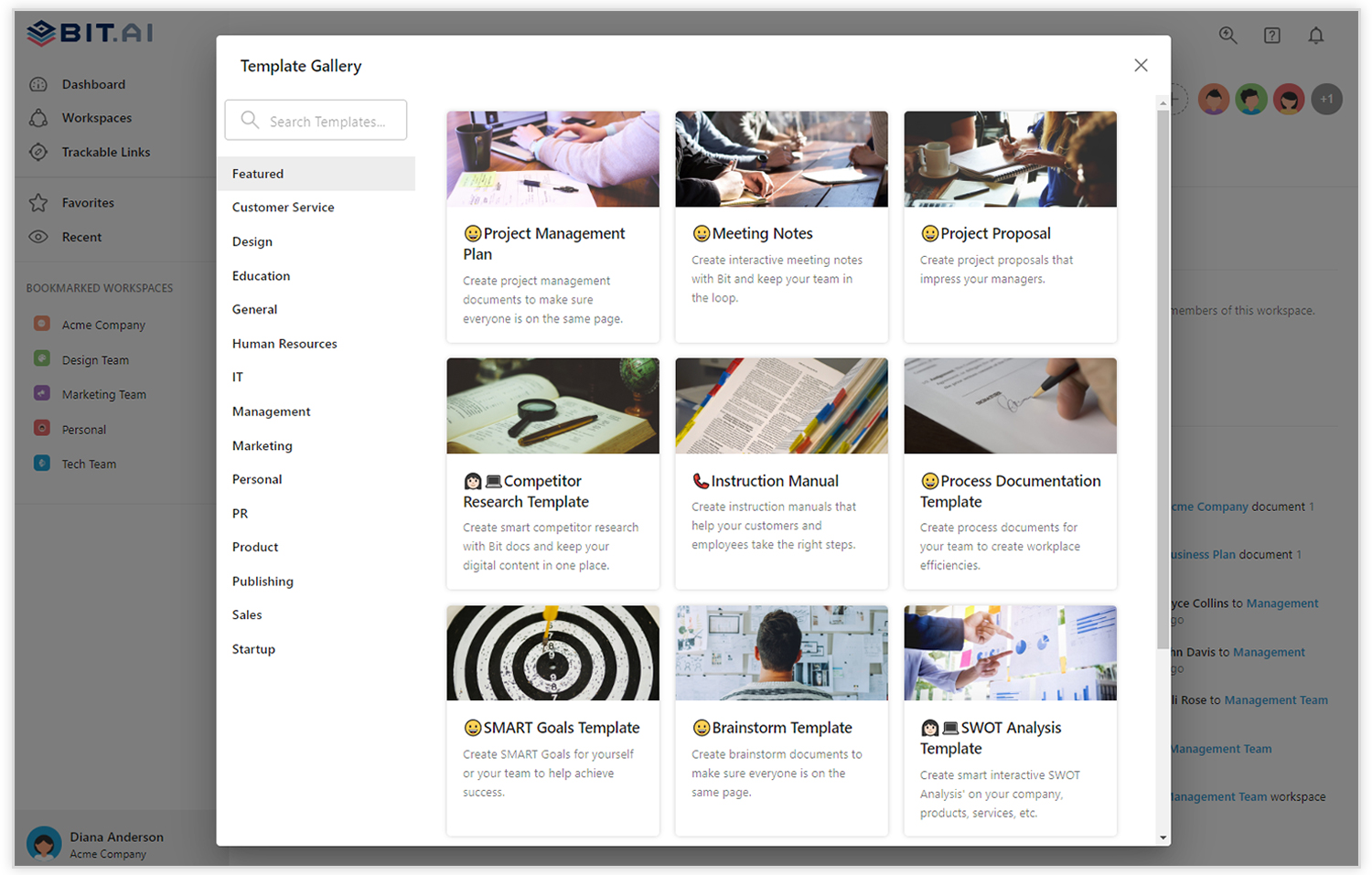 Once you select a template, you can preview it first in the template gallery, and only start editing it if you like the template. If it's the right document template for you, click on "Use Template" and get started writing!
5. Add and Edit Text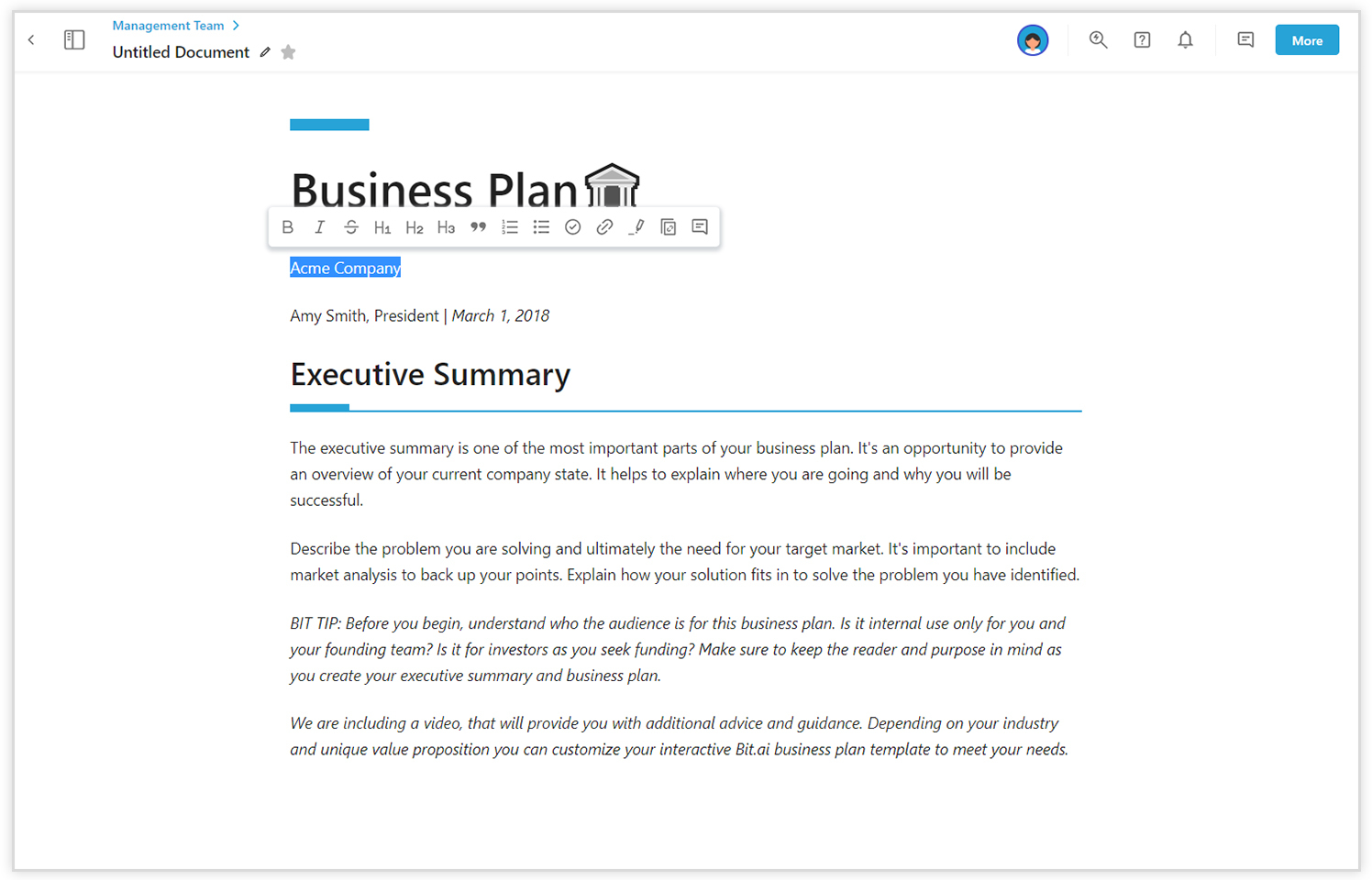 Each document template has tips to get you started on your writing. Use this as a foundation for your document and start adding your own text wherever necessary. There are various ways you can edit and format your text- select the text you want to edit, and a pop-up bar will appear above it. Here, there are options for:
Changing the appearance of the text like making it bold, italic, or strikethrough.
Making the text appear as different headers or as a quote.
Making the text more structured by using a numbered list, bulleted list, or as a checked to-dos lists.
Highlighting the text in various colors to make it stand out or for future editing and referencing.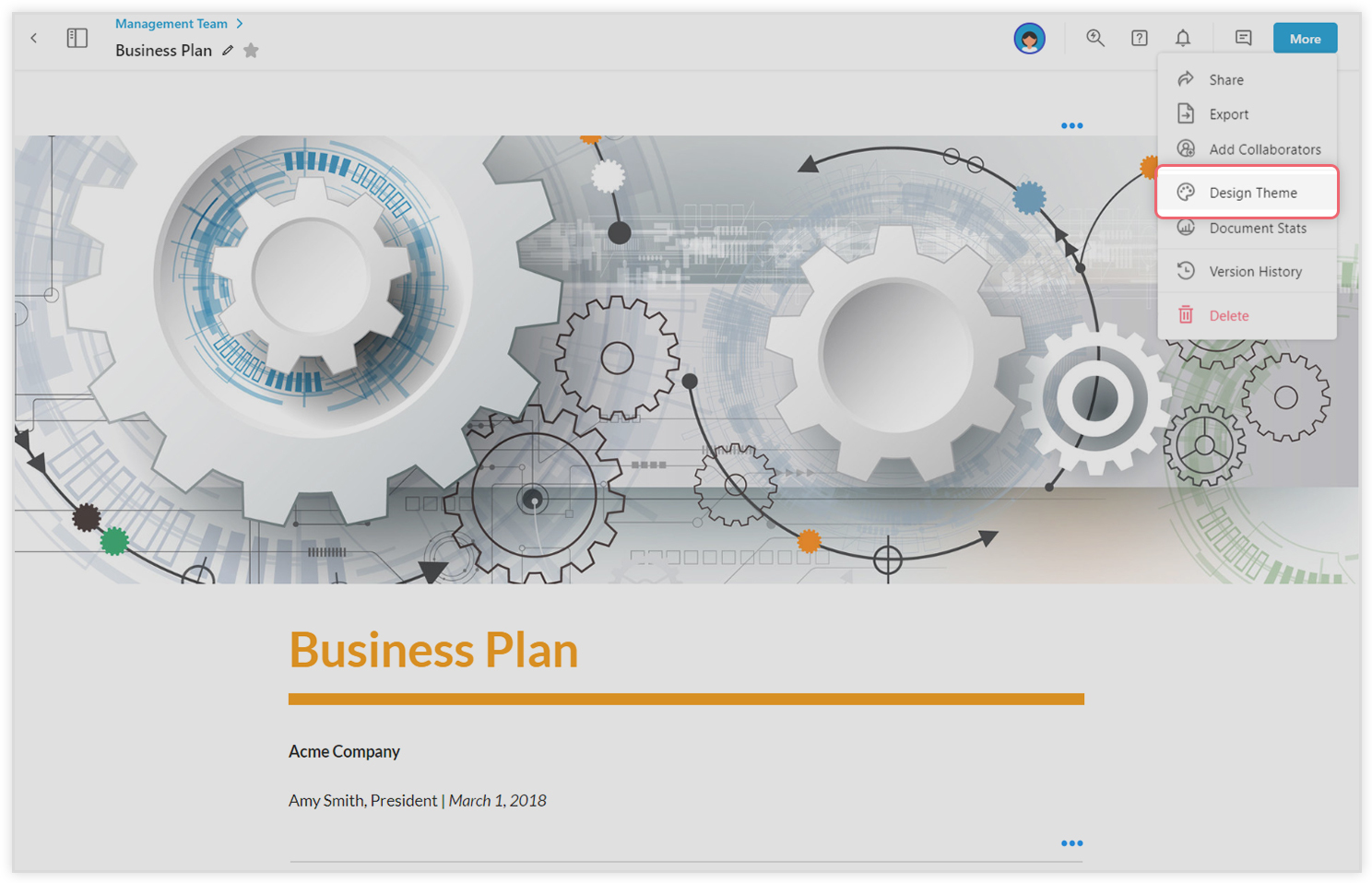 To personalize your document, click on "More" and then "Design Theme" to choose your document color and style. Not to worry you can change this theme any time without losing any data!
6. Add Rich Media Embeds
Bit.ai integrates with over 100 applications that magically embed right inside your document. This makes it easier for you to communicate with relevant digital content that turns into interactive visual cards.
Add videos, social media posts, music, cloud files, maps, charts, surveys, code, graphic design prototypes, presentations, and much more! Import from other services like Google Sheets, Google Slides, Google Forms, OneDrive, DropBox, Airtable, GitHub, Pastebin, Giphy, and many others!
7. Share Your Documents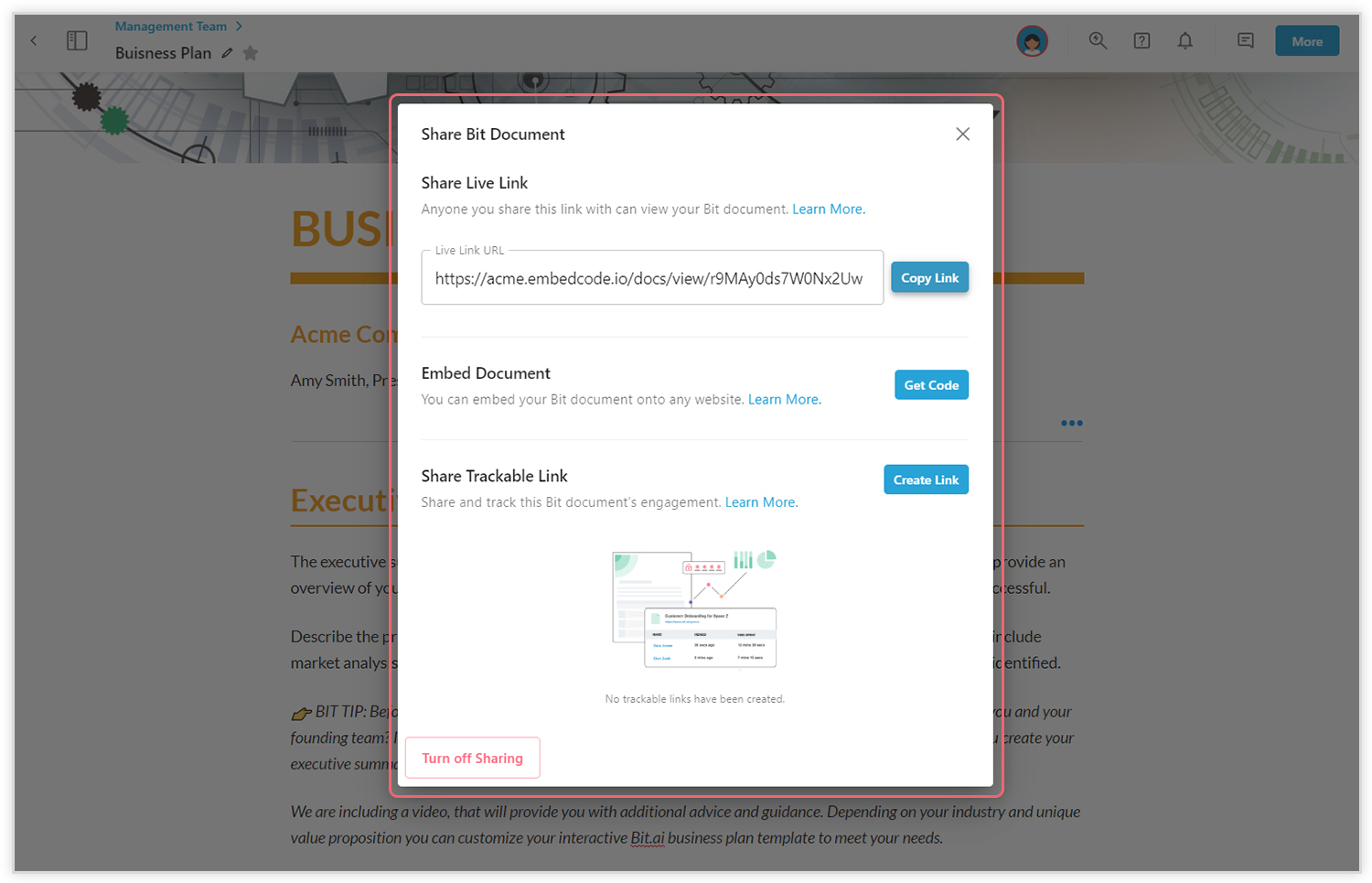 You can share your interactive documents in multiple ways-
With the members in your workspace for collaboration.
By embedding your document onto any website or blog.
With a shareable live link.
You can track the engagement on your document by enabling document tracking. This allows you to understand how many users opened your document, how much time they spent on it, how far they scrolled, and more! For added security, you can enable password protection, expiration dates, and even add a lead capture form whenever someone new opens your document.
Watch this video tutorial to learn more…
Get Started Now!
So what are you waiting for! There are dozens of templates waiting for you! Optimize your time and energy with Bit.ai's document templates and be more efficient in your work!
Further reads: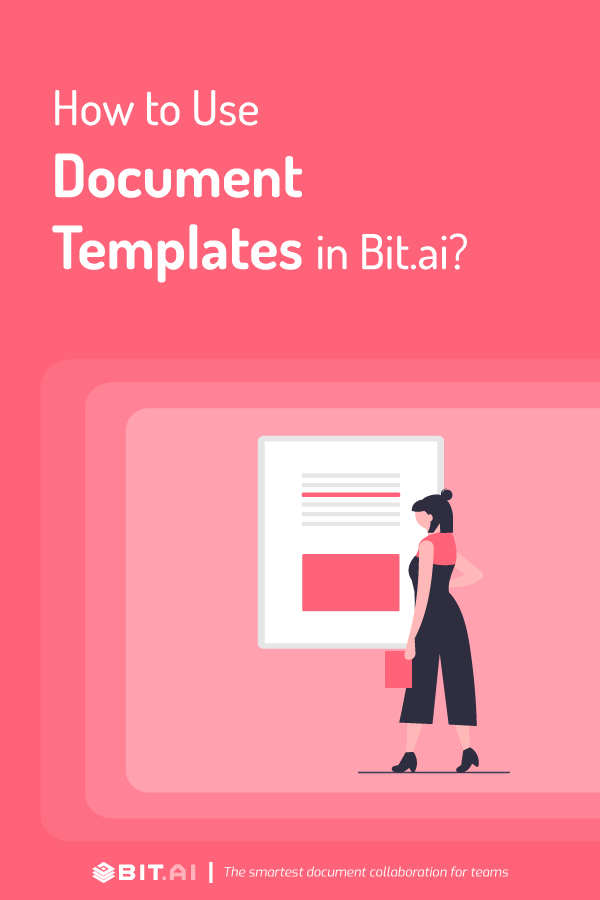 Related posts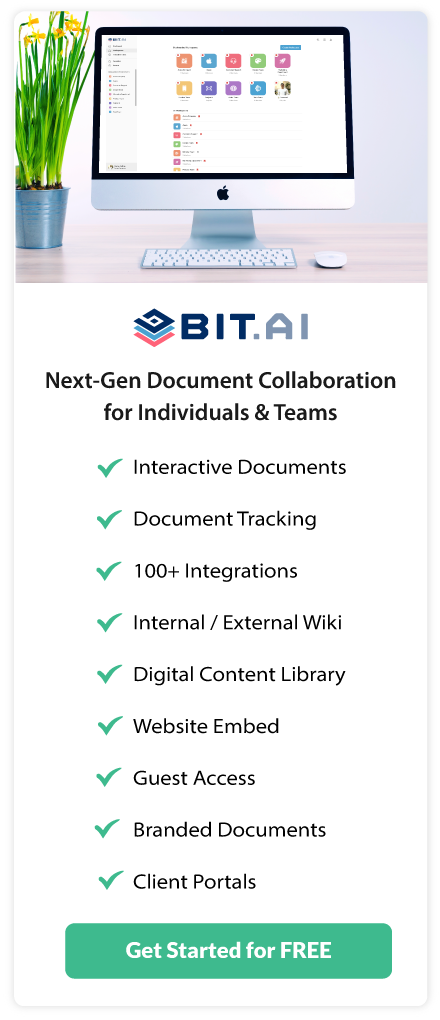 About Bit.ai
Bit.ai is the essential next-gen workplace and document collaboration platform. that helps teams share knowledge by connecting any type of digital content. With this intuitive, cloud-based solution, anyone can work visually and collaborate in real-time while creating internal notes, team projects, knowledge bases, client-facing content, and more.
The smartest online Google Docs and Word alternative, Bit.ai is used in over 100 countries by professionals everywhere, from IT teams creating internal documentation and knowledge bases, to sales and marketing teams sharing client materials and client portals.
👉👉Click Here to Check out Bit.ai.