You probably have the best, most advanced research idea in the world, with a clear set of objectives, a reliable methodology, and a persuasive argument for its significance!
However, without support, none of those things amount to much. Securing funds or a doctorate for a research project can be intimidating, complex, and uncertain.
One rationale way to present your research, or request for funding is by providing a research proposal to sponsors or finances on behalf of your organization!
According to Wikipedia– A research proposal is a document proposing a research project, generally in the sciences or academia, and generally constitutes a request for sponsorship or post-graduate (PG) degree for that research. Proposals are evaluated on the cost and potential impact of the proposed research, and on the soundness of the proposed plan for carrying it out.
By getting the proposal right, you dramatically improve your chances of having a successful career in your research field. If your research proposal is poorly crafted or incomplete, it could dash your hopes of studying the research problem entirely.
This is why we have put time and effort into creating an exceptional guide on how to write a research proposal with tips that will help you present your research successfully without any clutter and improve its chances of being accepted!
What is a Research Proposal?
Research proposals are documents that offer detailed information on a proposed program of research. These documents are presented to justify a research idea you have and showcase logical ways in which you think this research could be conducted.
The main purpose of research proposals is to provide persuasive evidence that there is a need for the research study to be proposed, requesting funds for a research project, etc.
What is the Purpose of a Research Proposal?
A research proposal is an opportunity for you to explain the significance of your research project to organizations that might wish to fund or support it.
Ideally, it will showcase the importance and quality of your study, along with the process to conduct the proposed research. It also gives you the chance to think through your research project, predict any challenges that may arise, and refine your focus.
Furthermore, you may be assigned the task of writing a research proposal for the following purposes:
To help nurture a sense of curiosity within yourself and make you an active participant in the process of doing scholarly research.
To assist you in designing a comprehensive research study and develop your thinking skills.
To help you learn how to perform a complete review of the literature to ensure that a research problem has been answered and, qualifies you to be a part of a particular research department depending upon your project topic.
Thoroughly identifying what rational steps must be taken to achieve one's research goals.
As you move forward with your research, you'll find that the research proposal quickly becomes the supporting "coin of the realm" to higher education.

Read more: How To Write A Research Paper?
How to Write a Research Proposal in 7 Simple Parts?
When you begin with writing your research proposal, the first thing to consider is the structure and order of sections concerning the research project you want to showcase. Typically, your research proposal should include the following parts:
1. Title
Always have a clear working title for your research or study, made up of keywords that are relevant to your project topic. It should clearly highlight the central issue that you will address and provide an indication of the intent of your project. You can revise your title during the course of your research.
2. Literature overview
You must provide a short overview of your research project: the major issues that you want to investigate, and why are they important.
You should also mention why you have chosen to apply for the particular department by referring to the research priorities of a particular supervisor or group. This allows the reader to identify the basic idea of your proposal accurately and shows that your project has a solid foundation in existing knowledge.
3. Research introduction
The introduction provides an outline of previous research papers in the relevant field. It's an opportunity for you to demonstrate your prowess and show where your research project fits into the broader picture.
Good research is crucial for this part of your proposal. This explains the wide contextual background against which you will perform your research by a briefing on recent debates and the current state of knowledge on the topic.
Read more: Scientific Paper: What is it & How to Write it? (Steps and Format)
4. Research questions
This is one of the most important sections in writing a research proposal. When drafting a proposal you clearly have to provide an explanation of what you explored while doing the preliminary research and why you want to research it further. This can be done by answering certain questions:
What is the significance of your research?
How does it fit into the existing strengths of the department?
How will it add value to the existing body of literature?
What are your objectives?
The proposal should also provide your intended approach to answering these questions: Is your approach be doctrinal, empirical, or theoretical, etc.?
5. Research methods
How will you accomplish your research objectives?
To answer this question, your proposal should present your research methodology, by explaining in what ways you are going to conduct your research based on parameters like sample size, techniques, target audience, equipment, data analysis, and more.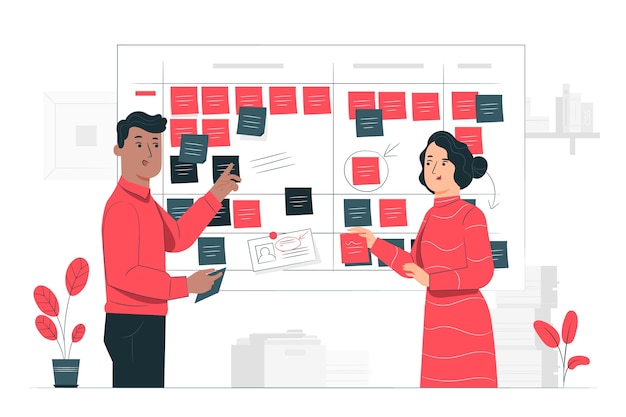 Another parameter that should be noted in your proposal is the timescale for completing your research. You should mention a realistic time plan for completing your research study, and how long will it take. You can also use the help of professionals from Essay Writer Pro to reduce the solid amounts of effort and your time on crafting your perfect research proposal.
6. Significance of research
This section demonstrates the originality of your research study and explains how your research adds and builds on to the current state of knowledge in the relevant field. The significance of research also provides information about any immediate applications, including further research that might be done on your findings.
Read more: How to Write an Operations Manual?
7. References
The research proposal should include a list of references to key texts and articles discussed within your proposal sample, along with a selection of sources relevant to your project.
Now that you know the structure, consider these tips before you begin with writing your own research proposal!
Tips to Keep in Mind Before you Start Writing a Research Proposal:
Be aware of your research area – you will need to exhibit updated knowledge of your project topic.
If you are applying for a PG degree, try to identify prospective guides in advance. Don't be afraid to discuss your thoughts and ideas with them to seek their feedback.
Always check the funder's guidelines carefully and ensure you address all their demands. One of the common reasons for proposals being rejected is the failure to meet the funder's specifications.
The clarity in your writing is very important. If you are applying to an external funding agency, for example, readers may not be experts in your field of research. So, keep your proposal free of irrelevant details.
Ditch Your Boring, Old Editor, and Write a Research Proposal Smart Way with Bit.ai 
To create an awesome research proposal that gets the attention it deserves, you not only need a distraction-free editor but also need a robust tool that can manage all this research work, collaborate with fellow researchers and authors, and connect with them in real-time to get the work done quickly and effectively.
This is where Bit comes in.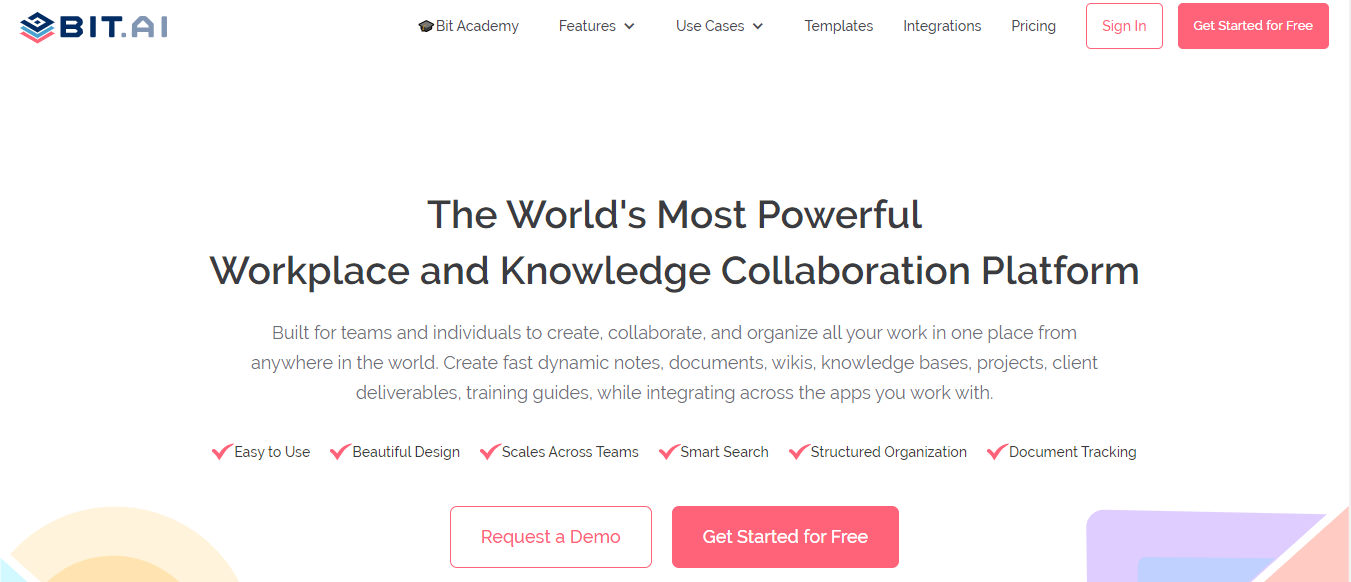 Bit.ai is a new-age documentation and knowledge management tool that allows researchers and teams to collaborate, share, track, and manage all knowledge in one place. Bit documents, unlike your standard Word Docs or Google Docs, are interactive. This means that researchers can use Bit to create interactive, media-rich research proposals easily!
Bit documents come alive and help you present research work beyond just plain boring text. You can add rich media like YouTube videos, Google Docs, One Drive, Excel Spreadsheets, SlideShares, etc. Anything on the internet with a link can be shared and Bit will automatically turn it into visual content.
Thus, Bit brings together everything you need to conduct and write a comprehensive research proposal under one roof, cutting down your efforts in half! Bit has a super easy and fun interface, making onboarding new users easier than ever!
All-in-all Bit is like Google Docs on steroids! So, no more settling for those boring text editors when you have an excessively robust solution to walk you through!

Still, not sure how Bit can help you write the perfect research proposal to woo your readers? Let's see some more of Bit's awesome capabilities:
Organized workspaces and folders – Bit brings all your research in one place by allowing you to organize information in workspaces and folders. Workspaces can be created around projects, studies, departments, and fields. Everyone added to a workspace can access and collaborate on its content. Inside each workspace, you can create an unlimited number of wikis and access your content library.
Content library – Bit has a content library at the workspace level where you can store and share assets. You can save images, files, and content easily and can access it at any point.
Rich embed options – Bit.ai integrates with over 100+ web applications (Ex: YouTube, PDFs, LucidChart, Google Drive, etc) to help you weave information in their wikis beyond just text and images.
Smart search – Bit has very robust search functionality that allows anyone to find information quickly. You can search for folders, files, documents, and content inside your documents across all of your workspaces.
Interlink documents – Bit allows authors to create unlimited documents and interlink them to create wikis that expand the knowledge base. Simply highlight the words and you have the option to create a new document.
Permission & sharing access – Bit supports features like document tracking, cloud-upload, templates, document locking, document expiration, password protection, etc. that help keep your important information safe. Also, Bit docs can be shared in 3 different ways- trackable links, live embeds, and live state!
Our team at bit.ai has created a few awesome templates to make your research process more efficient. Make sure to check them out before you go, your team might need them!
Ending Note!
Successful research proposals must communicate the researcher's knowledge of the field and the proposed research methodology to help them secure funding. It also offers a chance to make a logical and structured argument by laying down everything in favor of their research.
A "smart tool" like Bit.ai streamlines this whole writing process significantly and will help you make a mark in the research field with a well-crafted research proposal!
Further reads: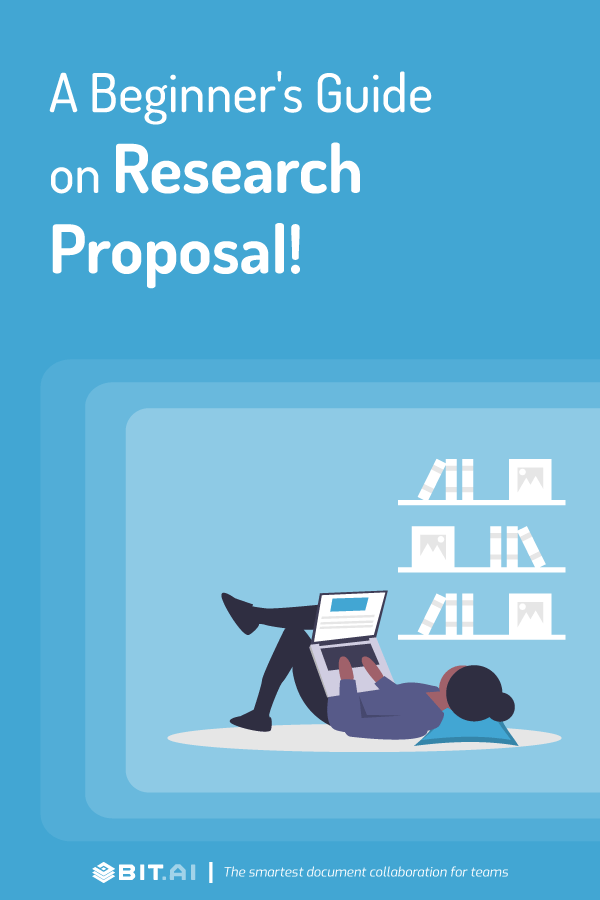 Related posts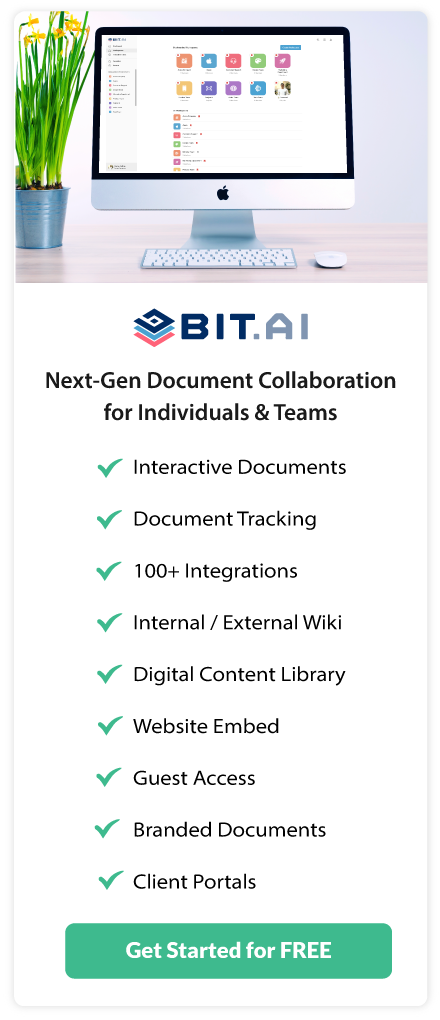 About Bit.ai
Bit.ai is the essential next-gen workplace and document collaboration platform. that helps teams share knowledge by connecting any type of digital content. With this intuitive, cloud-based solution, anyone can work visually and collaborate in real-time while creating internal notes, team projects, knowledge bases, client-facing content, and more.
The smartest online Google Docs and Word alternative, Bit.ai is used in over 100 countries by professionals everywhere, from IT teams creating internal documentation and knowledge bases, to sales and marketing teams sharing client materials and client portals.
👉👉Click Here to Check out Bit.ai.