Want to create a change management plan to ensure that the employees are guided through the change journey and support a smooth transition to change? Well, You are in the right place! Read on…
For an organization to grow, it must embrace change! Yet managing change is one of the most challenging concepts to grasp while running a business.
Change management affects your most essential asset, your people! Organizations miscalculate its's significance; especially when it comes to transforming employees' behaviors and attitudes towards these changes.
People don't resist change. They resist being changed!"– Peter Senge
So, to sustain and constantly support your people in adapting to these organizational changes you need an effective change management plan at your disposal.
A successful change management plan will not only drive effective transformation in the organization but will also help you ease employees into new business horizons!
Therefore, We have put time and effort into creating an exceptional guide on how to create a change management plan. With some insights and handy tips that will give you enough knowledge on how to tackle change management in your organization.
What is a Change Management Plan? (Definition)
A change management plan is an outline that serves as the roadmap defining concrete steps a company will take to implement and execute the change management process. Change management plans are adopted by organizations to embrace and encounter changes within their workflow. It tells us the use of tools and processes required for managing people towards changing the environment.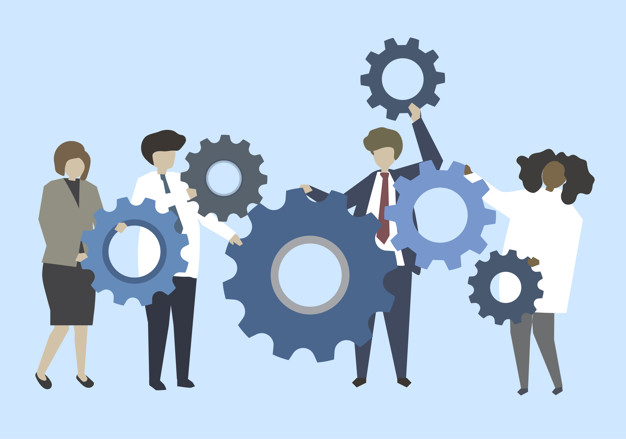 Typically a change management plan should fulfill the following purposes:
Provide a case for change
Facilitate communication
Manage resistance
Show progress
Manage implementation barriers
Provide reinforcement
Implement Successful Organizational Changes with a Change Management Plan
Did you know that approximately 70% of change initiatives result in failure due to unproductive management behavior and negative employee attitudes?
Employees and teams are usually resistant to change. They are unsure about what the future holds for their job roles and responsibilities. Fortunately, you can mitigate this 70% by creating a change management plan. An effective change management plan ensures that the employees are guided through the change journey and supports a smooth transition to change.
Whether it's minor policy changes that impact a single department or a full-scale overhaul of your leadership team. A well-defined plan of action makes the difference between a chaotic corporate shake-up and a stress-free transition.

Therefore, it is important to have an integrated and comprehensive change management plan to clearly articulate organizational strategies, helping employees understand 'why' the change is critical and what the future state will look or feel like post the process.
How to Create a Change Management Plan for Smooth Transition? (Steps & Process to Follow)
There are many things that go beyond human control. This is why people, as well as organizations, should consider some ways how to approach these changes.  One good way is to gear up there changes with the help of a change management plan document.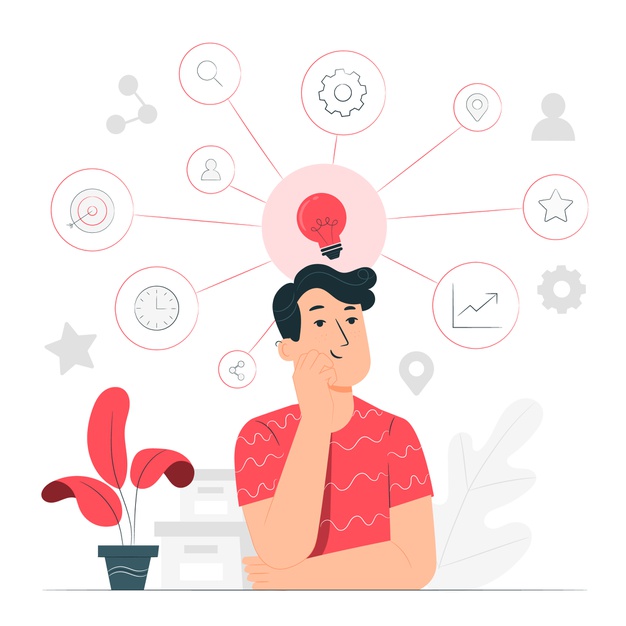 A Change Management Plan usually contains provisions about possible changes to chase the objectives of the organization. But before that:
A few important items to consider before you start creating your change management plan:
Identify your central changelog. This will be used to track and collect all performance changes to evaluate your success over time.
Who makes up your change control decisions? These people will be responsible for accepting/rejecting each change request.
Create a centralized change request document. This will be used to standardize all change requests.
Let's begin with 6 steps of creating a change management plan:
Step 1. Define the change and align it to business goals
It's one thing to articulate the change needed and entirely a different thing to conduct a critical review against organizational goals and performance objectives to make sure that the change will carry your business in the right direction financially, strategically, and ethically. This step will also help you to decide the value of the change, which will quantify the inputs and efforts you should invest.
Key questions:
Why is this change required?
What do we need to change?
Step 2. Determine impacts and those affected
Once you have an idea of exactly what you want to achieve and why? Then you determine the impacts of the change at different organizational levels. Make a review of the effect on each business unit and how it cascades through the organizational structure to that person. This data will start to form the blueprint for where support and training are needed the most to mitigate the effect of the change.
Key questions:
Who will the change affect the most?
What are the impacts of the change?
How will the change be received?
Step 3. Develop a communication strategy
Every employee should be taken on the journey of change! Choose the best means of communication for your employees or teams to get them aboard.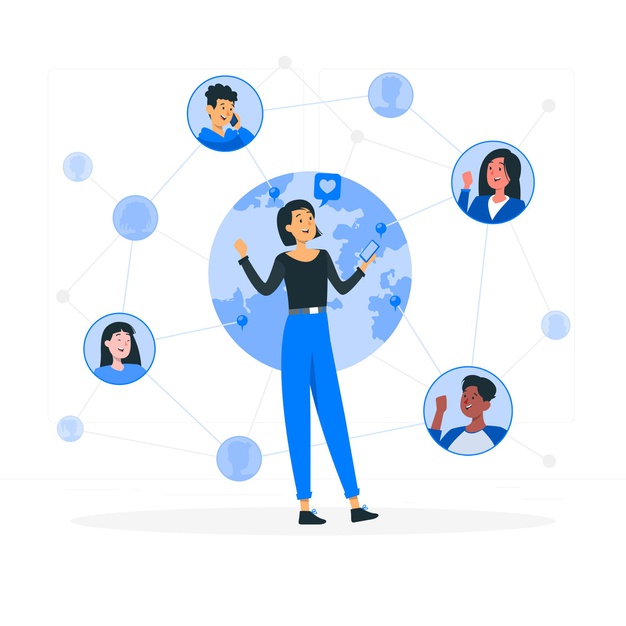 An effective communication strategy includes a timeline for how the change will be incrementally communicated, key messages, and the communication channels you plan to use.
Key questions:
How will feedback be managed?
How will the change be communicated?
Step 4. Provide effective training
With news about the change is out in the open, it's important that your staff know they will receive training, informal or structured, to teach the knowledge and skills required to work efficiently as the change is rolled out. Training could also include a suite of online learning modules, or a blended learning approach engaging face-to-face training sessions or on-the-job mentoring.
Key questions:
Which training delivery methods will be most effective?
What skills and behaviors are required to achieve business results?
Read more: Action Plan: What, Why & How to Write it?
Step 5. Implement a support structure
Building a support structure is crucial to help employees practically as well as emotionally adjust to the changes happening. Also, build the proficiency of employee behavior along with the technical skills needed to achieve desired results.
To help employees adjust to these changes and assist them in performing their roles, or an open-door policy with management to ask questions could be set up.
Key questions:
What types of support will be most effective?
Where is the support most required?
Step 6. Measure the change process
During the change management process, a proper framework should be addressed to measure the business impact of the changes and make sure that continued reinforcement opportunities exist to build proficiencies. You also need to evaluate your change management plan to determine its effectiveness and document any lessons learned.
Key questions:
Did the change help in achieving business goals?
What could have been done differently?
Was the change management process a success?
Tips on Chasing Successful Change Management!
Feeling of Encouragement and Urgency- Motivate your employees so they can quickly adapt to the organizational changes. It is suggested that you must set realistic goals so that people realize the importance of such changes.
Getting the Correct Vision- Generate an appropriate vision for your team. In order to set up a strategy along with a vision, it is vital that you get the most suitable and best vision of change.
Building companionship between the Team- Ensure that you have the right employees who can easily adapt to such changes. Invest time to bring your team together to help them understand the need for such changes and process them collaboratively.
Action empowerment- It involves the process of eliminating obstacles. Appreciate constructive feedback as it helps you strengthen and turn all weaknesses of your organization into strengths. You can also efficiently empower all your employees by recognizing their achievements and progress during the change management process.
Looking for a Documentation Tool to Create your Change Management Plan?
By now, you are well equipped with the steps and tips of creating a change management plan but there's one little problem…how do you make sure all this information is well documented and in reach when employees need to access is or amendments need to be made.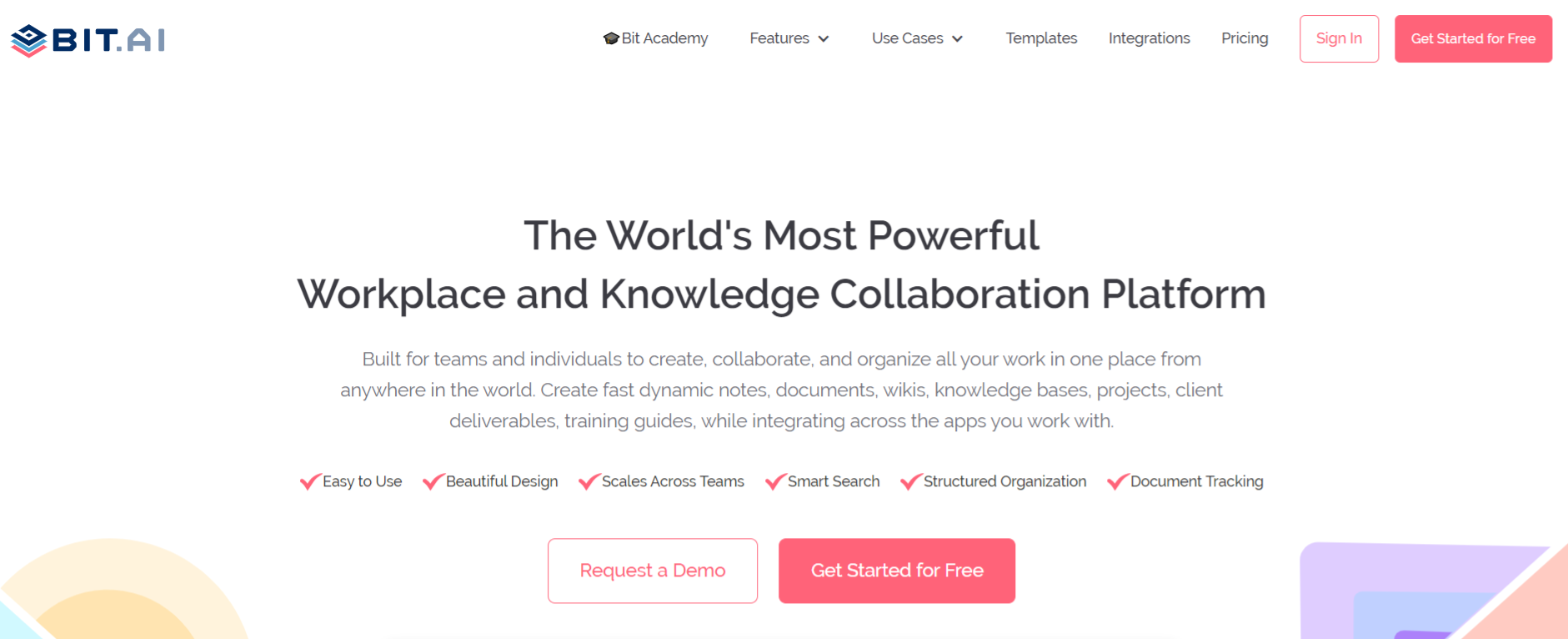 Use a documentation tool like Bit to create a robust, collaborative, and interactive change management plan document for your organization with ease. Why Bit?
Well, Bit.ai is an all-in-one document collaboration platform designed for the modern-day workplace. Bit provides a commonplace for employees to collaborate in real-time and create documents, brainstorm ideas, assign tasks, store media assets, and get work done collaboratively. For both internal as well as external documentation, Bit is the go-to choice of software for teams in 100+ countries over the world.
Simply create a workspace, add your team members, and start creating your workplace documents like the change management plan document quickly!

Here are some of the main benefits of using Bit:
Organized workspaces and folders: Bit brings all your documents and details in one place by allowing you to organize information in workspaces and folders.
Real-time collaboration: Collaborate with your team and management and feedback in real-time using @mentions and highlight features as every document comes with its separate comment stream.
Content library: Bit has a content library where you can store and share media assets. You can save images, files, videos, PDFs, and content easily and can access it at any point.
Rich embed options: Bit.ai integrates with over 100+ web applications (Ex: YouTube, PDFs, LucidChart, Google Drive, etc.) to help you create media-rich and interactive policies or other workplace documents.
Smart search: Bit has very robust search functionality that allows anyone to find information quickly. You can search for folders, files, documents, and content inside your documents across all of your workspaces.
Interlink documents: Bit allows employees to create unlimited documents and interlink them to create robust internal wikis.
Templates: Bit has a plethora of amazing templates that cut your work in half and help you kickstart your work quickly.
Our team at bit.ai has created a few more templates to make your business processes more efficient. Make sure to check them out before you go, your team might need them!
Successful Change Management Requires Proper Planning
Naturally, people have a hard time adjusting to change, so you must consider the effect of the change that the employees will have in your organization and notice the way they react to it.
Examining the impact of the change will help you decided the steps of your change management plan, reduce uncertainty, fear among employees, and enable employee engagement.
The primary aim of creating a change management plan is to stay on top of a growing business and make the process as easier as possible. As organizations continue to evolve, managing change becomes important.
Ever gone through a process of change management at your organization? Tell us the biggest hurdle you faced by tweeting us @bit_ai!
Further reads: 
Procurement Management Plan: What, Why, and How to Create?
Contingency Plan: What, Why, and How to Create it?
Cost Management Plan: What, Why, and How?
Risk Management Plan: What, Why, and How to Write?
How to Create a Clear Transition Plan? (Template Included)
Standard Operating Procedures (SOP): What, Types, and How to Write?
Process Improvement Plan: What, Why, and How to Make It?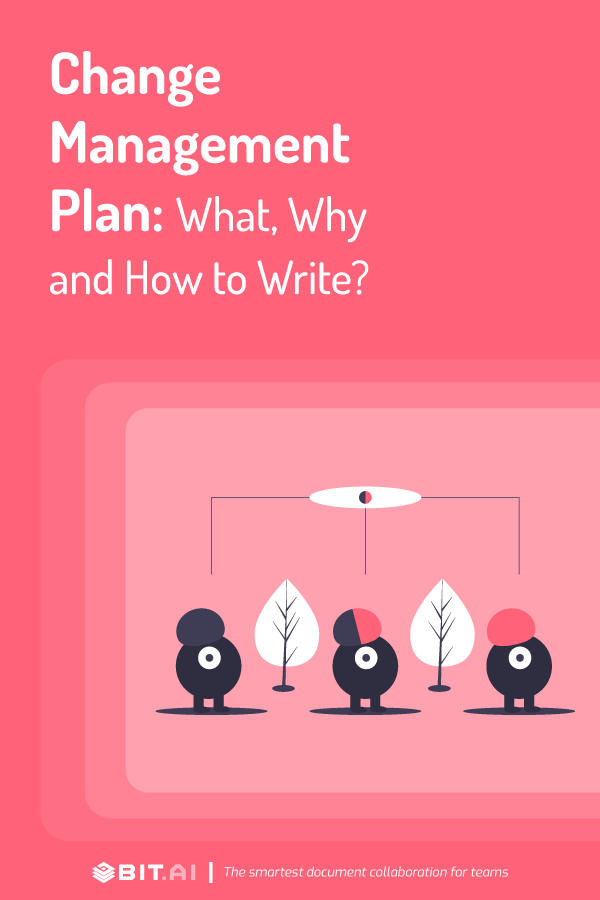 Related posts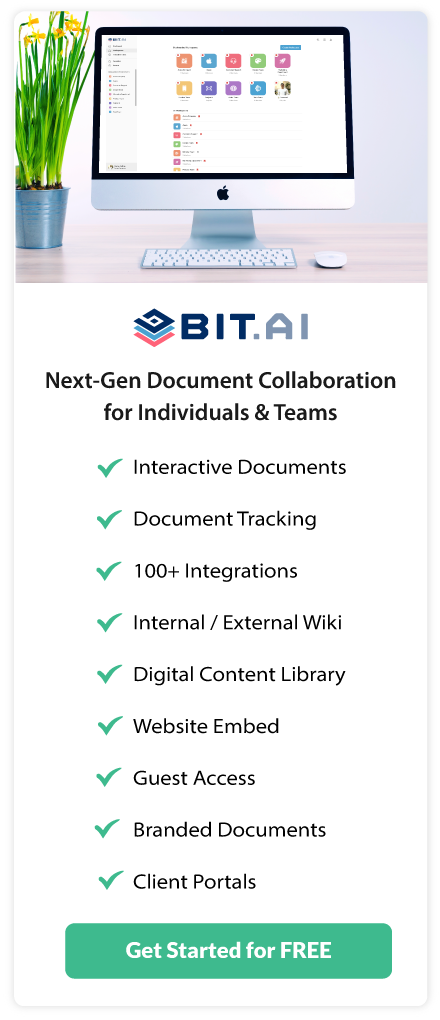 About Bit.ai
Bit.ai is the essential next-gen workplace and document collaboration platform. that helps teams share knowledge by connecting any type of digital content. With this intuitive, cloud-based solution, anyone can work visually and collaborate in real-time while creating internal notes, team projects, knowledge bases, client-facing content, and more.
The smartest online Google Docs and Word alternative, Bit.ai is used in over 100 countries by professionals everywhere, from IT teams creating internal documentation and knowledge bases, to sales and marketing teams sharing client materials and client portals.
👉👉Click Here to Check out Bit.ai.