Are you someone who frowns whenever someone mentions the word "technical"?
Don't worry, you are not the only one!
As soon as we hear the word technical, our mind immediately starts thinking of complex steps and procedures, complicated software code, command-line programs, and more.
However, that's not the case.
Documents like technical descriptions are formulated essentially for those who have limited or no technical know-how. For people who want to understand the ins and outs of a process or for those who simply want to use a product – technical descriptions act as a guide to get them up to speed and help them troubleshoot on their own.
But let's not get ahead of ourselves just yet.
Let us first understand what we mean by technical descriptions, why writing such documents are important, and in the end, discuss an awesome documentation tool that will make writing these tedious documents, tolerable! Read on…
What are Technical Descriptions?
A technical description is a document created for the end-user to understand how a product, process, or concept works. A technical description typically includes the names of the product or process, gives a brief overview regarding its functions, and dives deep into its size, frames, and other components. A technical description describes a process in terms of its purpose, design, parts, and other key details.
A technical description is the building block of technical documentation as it forms the core of the entire documentation. Technical descriptions are often used as part of a larger document (for example, a project proposal), but can be written as a standalone document as well.
A technical description typically includes the names of the product or process, gives a brief overview regarding its functions, and dives deep into its size, frames, and other components.
A technical description can be as short as a few lines or as long as many pages, describing the ins and outs of a process or product in great detail. A mixture of both text and images is used in such documents to help the reader fully understand the concept. Modern-day technical descriptions even contain videos and other rich media to make the explanation as simple and straightforward as possible.
Types of Technical Descriptions 
Technical descriptions are broadly categorized into 2 categories: Product Description and Process Description

1. Product Description
A product description illustrates what the product is like, going into details about its features. A product can be anything- from a computer software program to a blow-dryer.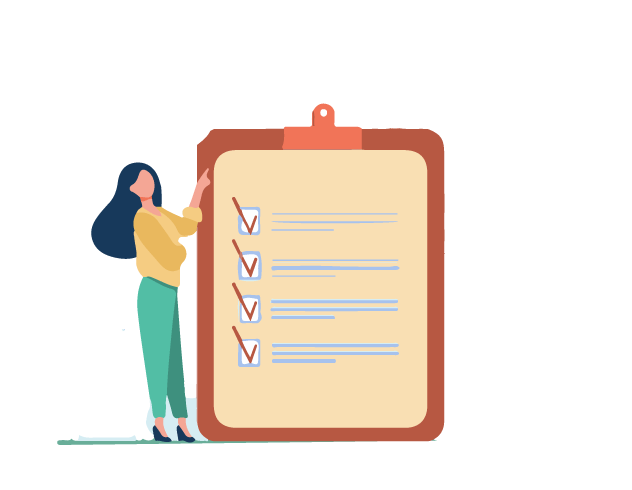 Product descriptions are written for the people who want to use your product and get up to speed with it as quickly as possible. These descriptions can also include FAQs (frequently asked questions) regarding the product to help solve customer queries.
2. Process Description
A process description describes how a process works or an event is produced. These descriptions are written for people who want to learn the underlying mechanism of how something works. From photosynthesis to carbon emissions, process descriptions can be written for anything that needs explanation.
Read more: Technical Manual: What, Types & How to Create One?
What is the Benefit Of Writing Technical Descriptions? 
Well-written technical descriptions help your audience understand a particular product or process and empower them to use it without any difficulty.
No matter if your audience is your own employees, your target customer, external partners or clients, or someone else, the advantages of creating a technical description remain the same.
One thing to note is that these descriptions should be easy to read, comprehend, and most importantly, helpful. If the reader doesn't understand your product or process after reading your technical description, the document failed to do its job.
Therefore, it's important to write these descriptions in a simple, clear, and concise manner, getting rid of any jargon or buzzwords.
How to Write Technical Descriptions? (Step by Step)
Now that you know the importance of creating technical descriptions for both your employees and consumers, it's time to get into the details of actually writing a technical description.
While most technical descriptions can be dull to read, making them engaging, interactive, and enjoyable can make a good impression on your readers. Follow these simple steps to create an astounding technical description:
Step 1. Define your audience
The first and most critical step to writing a technical description is to define your audience. The more you know about the end-user of your technical description, the better you will be able to explain and predict their challenges. In turn, you will be able to write a technical description that is effective and in-line with what the reader presumes.
Step 2. Describe the result
Illustrate how the reader will benefit from understanding the technical description you have written and what will they accomplish after doing so.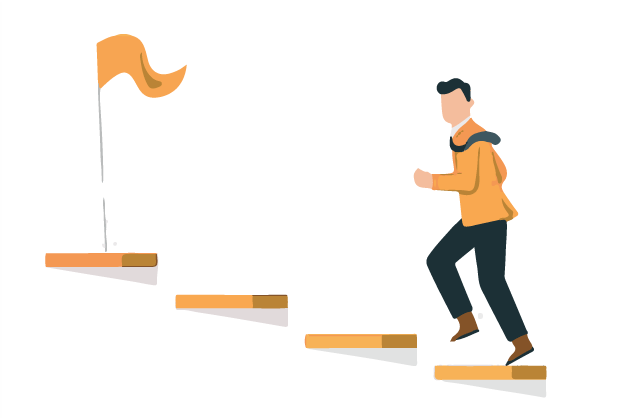 When the reader knows precisely what to expect from the description, the buy-in goes up significantly. Moreover, defining the end-result before-hand will help you write the descriptions better, with your goal as your north-star.
Step 3. Gather Information
Next, you need to gather information for your technical description. Gathering answers to questions like:
What are the frequently asked questions by your consumers?
Where do most clients face issues?
Spend time learning all you can about the product or process you are writing the description for, even if you are already familiar with it. You need to have a clear-cut understanding of the product/process before you begin writing a technical description for it.
Read more: Technical Report: Definition, Importance, and How to Write it?
Step 4. Build an outline
As we have discussed before, technical descriptions can be as short as a couple of lines and as long as few pages. If your technical description falls in the latter category, it's a good idea to create a structured outline and follow it religiously.
List down every key detail (size, shape, components, software, steps, etc) you are going to cover in the description doc and classify them into various headings, sub-headings, or topics. This way, it would be way easier for you to write down technical descriptions clearly, especially if you are working in a team environment.
Step 5. Make it interactive
Most technical descriptions are text-heavy, filled to the brim with technical jargon no one wants to read. This leads to dissatisfied readers. Make your technical descriptions easy to understand and engaging by making them more interactive. Add images, infographics, videos, and more wherever it makes sense.
Since we all are visual creatures, we understand better when there's some visual context around the content we are reading. This is extremely useful if you are describing something in steps as you can add screenshots to guide the reader to the end-point swiftly.
Step 6. Proofread & Edit
Before you "publish" your technical description, make sure you have proofread the entire thing. It helps to get an extra pair of eyes to go through the document and ensure you haven't missed out on anything important. Stay away from grammatical errors and as it really hampers the reading experience or worse, confuses the reader.
Step 7. Keep updating
In case you have added a new feature to your product or changes the way you carried out a certain process, your technical description becomes obsolete. This is why it's important to regularly re-visit your technical descriptions and update it wherever required.
Read more: Test Plan for Software: What, Why, and How to Write It?
Bit.ai: Best Tool for Writing Technical Descriptions and Other Documents
Now that you know how to write the perfect technical description, it's time to invest in a robust documentation tool that is going to make the process of creating such documents a breeze.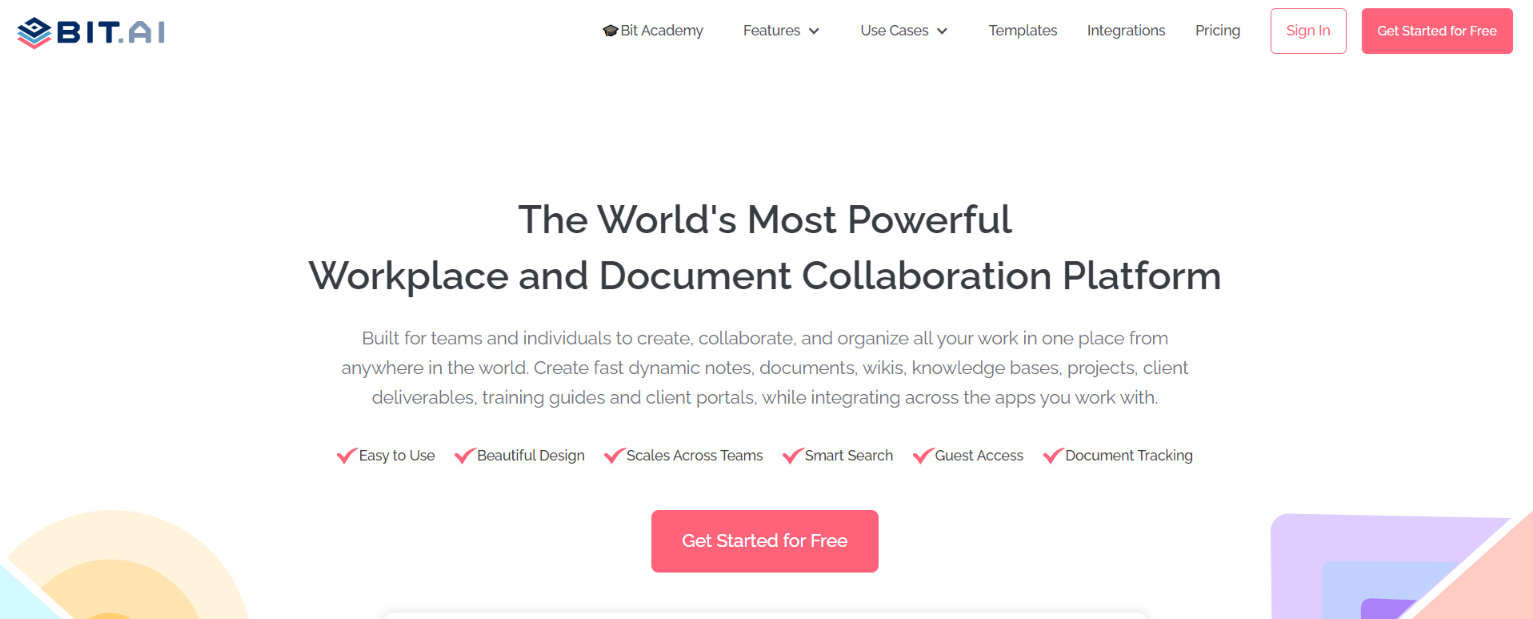 Our go-to choice of document editor is Bit.ai, a documentation and knowledge management tool that provides a common workplace for technical writers, employees, and managers to create, manage, and share workplace documents like technical descriptions with ease.
Unlike your conventional doc editors like MS Word, Google Docs, or your Windows Notepad, Bit documents are interactive. This means that the technical descriptions you create with Bit are nothing like those dull text-heavy documents you create with old-school editors.
Bit can help you create beautiful technical descriptions, embedded with YouTube videos, PDFs, Slideshare, cloud-files are more. No matter if you are creating technical Slideshare, manuals, how-to guides, business plans, pitch decks, product catalogues, etc.- you can add any rich media directly inside a document and add context to the content you are sharing. These docs are fully responsive and can even be embedded on your site.

Bit provides a safe space for employees to join a workspace or a document, edit a document together, and give suggestions and feedback via the chat window, without ever leaving the document! Cool, right?
Once you are satisfied with your document, you can simply export it as a PDF, Word file, Markdown, and much more. Bit's minimal and distraction-free editor makes it the perfect tool for technical documentation.
Few technical documents templates you might be interested in:
Final Words
Technical descriptions are a great way of displaying your product in a good light or helping the reader understand a concept clearly. These descriptions must provide tremendous value to the person reading it, which is why they should be written carefully.
Make sure you have the end-user in mind while writing such descriptions, and make them easy to read and understand!
So, what are you waiting for? Sign up for a free account on Bit, gather your team around, and start creating impressive technical descriptions today!
Further reads:
Product Planning: What, Why, and How!
Software Development Process: Steps To Follow
Product Development: A Comprehensive Guide
13 Programming Blogs and Websites to Improve Your Coding Skills
How to Write Awesome Release Notes? (Template Included)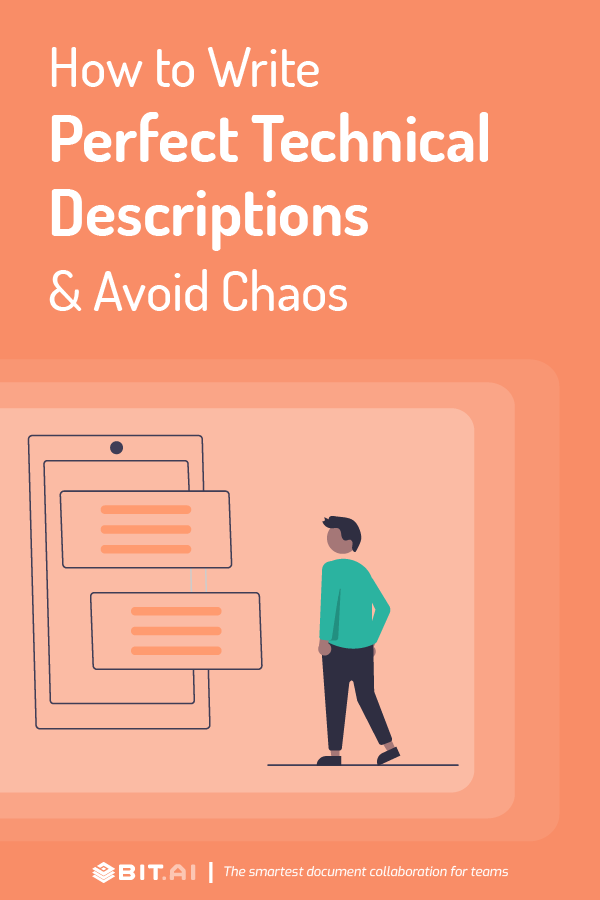 Related posts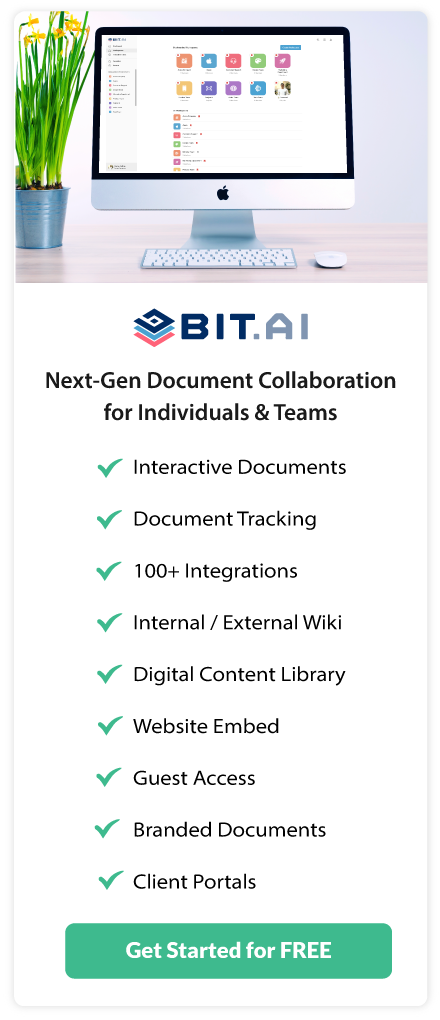 About Bit.ai
Bit.ai is the essential next-gen workplace and document collaboration platform. that helps teams share knowledge by connecting any type of digital content. With this intuitive, cloud-based solution, anyone can work visually and collaborate in real-time while creating internal notes, team projects, knowledge bases, client-facing content, and more.
The smartest online Google Docs and Word alternative, Bit.ai is used in over 100 countries by professionals everywhere, from IT teams creating internal documentation and knowledge bases, to sales and marketing teams sharing client materials and client portals.
👉👉Click Here to Check out Bit.ai.