Writing academic documents or papers are an important part of any learning process. These documents allow University professors to calculate the level of understanding and participation of every student into a certain subject. And one such document is a Thesis report!
Preparing a thesis is the perfect way to refresh a subject's knowledge and ensure that students can manage this data, make an analysis, and conduct extensive researches.
But, crafting a high-quality thesis paper can be a little daunting! Well, don't worry! We are here to help you on this journey of writing a great Thesis with all the necessary components. But, before that let's dig into learning more about what is a thesis and why is it important?
What is a Thesis?
A thesis is a research report that is created typically at the end of a master's or Ph.D. degree. It's a long research paper or a document that has been created over the span of about a year. All parts of the research are shared and presented to the department issuing the degree.
Why a Thesis is important?
A thesis is an important part of receiving a degree. More often a degree will only be issued upon completion of a thesis. It shows your ability to apply the learning you have gathered during your degree and showcase your thought process. It even-
Improves your knowledge about the topic you chose for the paper. A thesis provides you an idea of how to study other topics that you were unable to understand during those simple lectures from your professor. Thesis writing builds up your knowledge about any topic by synthesizing, exploring, and evaluating it.
Drafting a thesis paper helps students develop good writing skills. It helps you understand the process of scientific research and then how to document that research because without documentation it cannot reach others.
Writing a thesis paper is a great way to refine analytical skills and helps students master their ability to convey the message successfully in oral or written form.
Read more: How to create a UX Research Plan Document?
What You Should Include in Your Thesis?
Thesis Title
Written By:
Abstract
Table of Contents
Preface

Introduction
Chapter I: Case Study
Statement of Problem
Purpose of Study
Description of Terms
Chapter II: Conceptual Framework
Physiology of Problem
Sociology of Problem
Chapter III: Methodology
Selection of Subjects
Collection of Data
Analysis of Data
Chapter IV: Findings and Discussion
Description of Findings
Summary
Glossary
Bibliography
Appendix
Tips for Writing a Good Thesis Paper
Now, that you the basic structure of a thesis paper, here are some tips to keep in mind while writing a one.
Know your topic:  The topic you choose for the thesis should be something you already know or can learn about quickly. It is tough to write a thesis, let alone a paper, on a topic that you have no idea about. Consider your personal experience or research to learn more information about your topic.
Limit your topic: Based upon your knowledge and the required length of your final paper, limit your topic around a specific area. A broader scope will typically require a lengthy paper, while a narrow scope can be sufficiently proven by a shorter thesis paper.
Brainstorm: If you find difficulty in writing your thesis, take a plain paper, and jot down everything that comes to mind about the research topic. Now, see if you can segment any of the things you wrote down into categories. Were you able to find new ideas or notice any themes? Think about analyzing these thoughts, generated during this process, to shape your thesis paper.
Read more: How To Create Effective Lesson plans For Students!
Create a well-defined Thesis Report the Right Way with Bit
For this type of dynamic research that a thesis paper requires, you need a tool that integrates all this research under one single roof and basic text-editors from the past just won't work anymore! That's where Bit comes in.
Bit.ai is a new-age documentation and knowledge management tool that allows students to store, track, share, and manage all knowledge and research in one place. It's the perfect tool to manage and process multi-dimensional research into a thesis paper.
Apart from writing a thesis, one can create everyday documents like ebooks, case studies, onboarding docs, fact sheets, sales decks, project proposals, media kits, and much more!

It also has an amazing UI that's easy to understand by a new user, making documentation easier. The user experience is phenomenal too as everything is easily organized in workspaces, folders, and content libraries. No matter, if you want to write a thesis or research paper for your University, Bit's amazing knowledge management capabilities, help arrange your information easily.

All-in-all, Bit is a must-have writing tool for students and researchers!
Still not sure how Bit can help you write an impressive thesis paper for your research? Let's see some more of Bit's awesome capabilities!
Collaborate in real-time– Multiple people can simultaneously collaborate on a Bit smart document in real-time. Suggest edits, work collectively and ask questions with real-time mentions, and comments.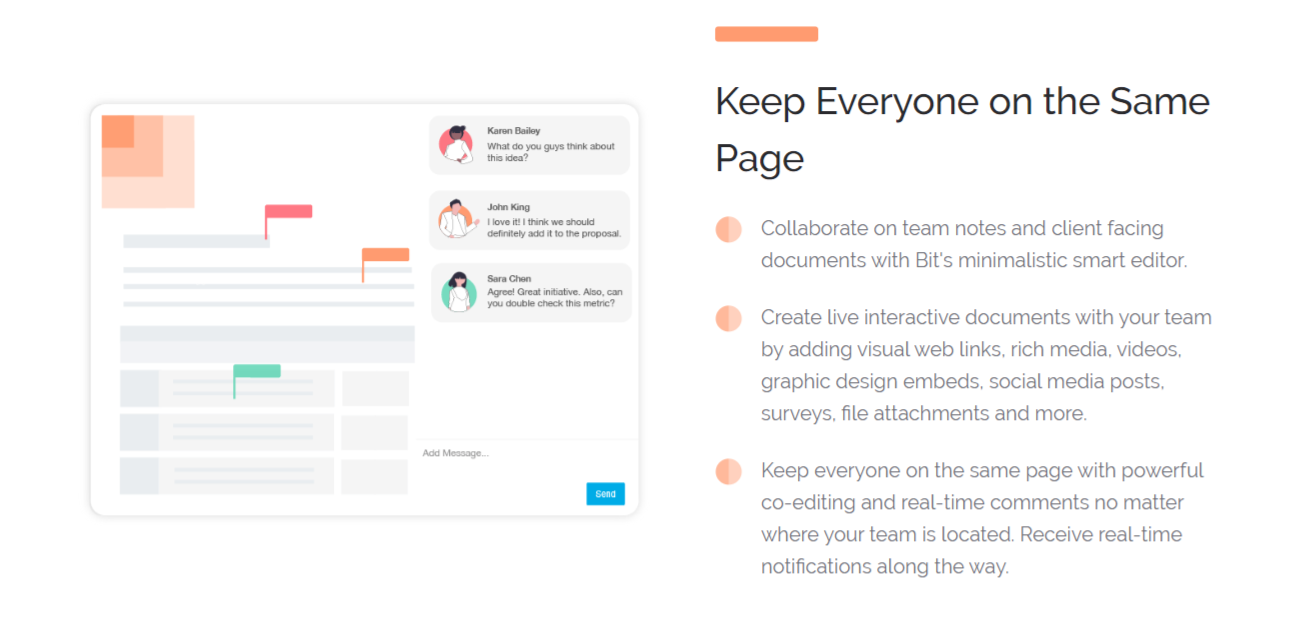 Minimalistic Editor – Bit's editor allows you to focus on writing and the work you're implementing, without any distractions. The platform interface is easy to understand, making it easy for new visitors to get onboard quickly.
Distraction-free and quick documentation- The best part is Bit's support for Markdown which allows developers to quickly create and format text without any distractions. Once you are done creating your document, you can easily export it as PDFs, Word files, Markdown, and much more. Markdown is supported by GitHub and other software development tools, making it easy to share the work you do inside of Bit with other platforms…
Automated table of contents – Bit also has an automated table of contents based on the headers you add to your document. This makes sure you can scroll to different sections of your document quickly as an employer, employee, and for your HR viewing the final published document!
Here are some of the man benefits of using Bit:
Smart search, which allows anyone to search and find any files, images, documents, etc. quickly.
Interlink your thesis and other documents
Create fully responsive documents
Create a thesis that is only visible to yourself or your classmates
Track engagement on a shared thesis with instructors, classmates, etc.
100+ rich media integrations
Add math equations, code blocks and much more
Now, that you have learned everything about Thesis and how to write one, feel free to check out Bit's amazing Thesis template to make your event a big hit!
To make the process of crafting a Thesis Paper easier and fun, we have created a ready-made template for you! Check it out below: 

How to use a Thesis Template with Bit
The process of creating a thesis report on Bit is insanely easy! Just follow these four simple steps to create a thesis report document quickly:
Step 1: Create a Bit Account
Go the home page of Bit.ai and click on Get Started for Free or Sign Up to get started. Enter your email address to sign up. Once in, you can create your personal profile.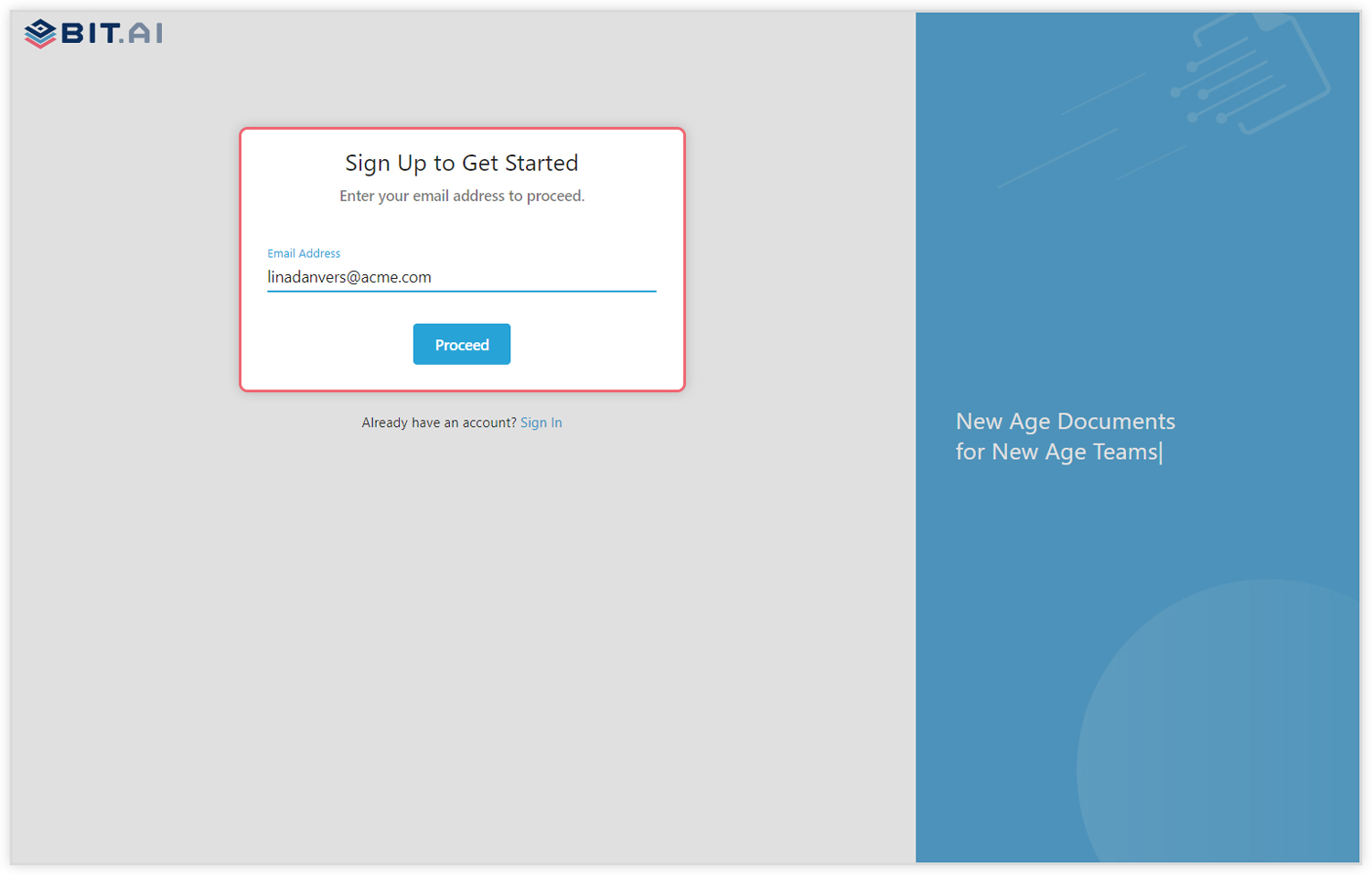 Step 2: Create a Workspace
Workspaces are where the work gets done. Click on the 'Create Workspace' button on the right. A popup will show up prompting you to add a name for your new workspace.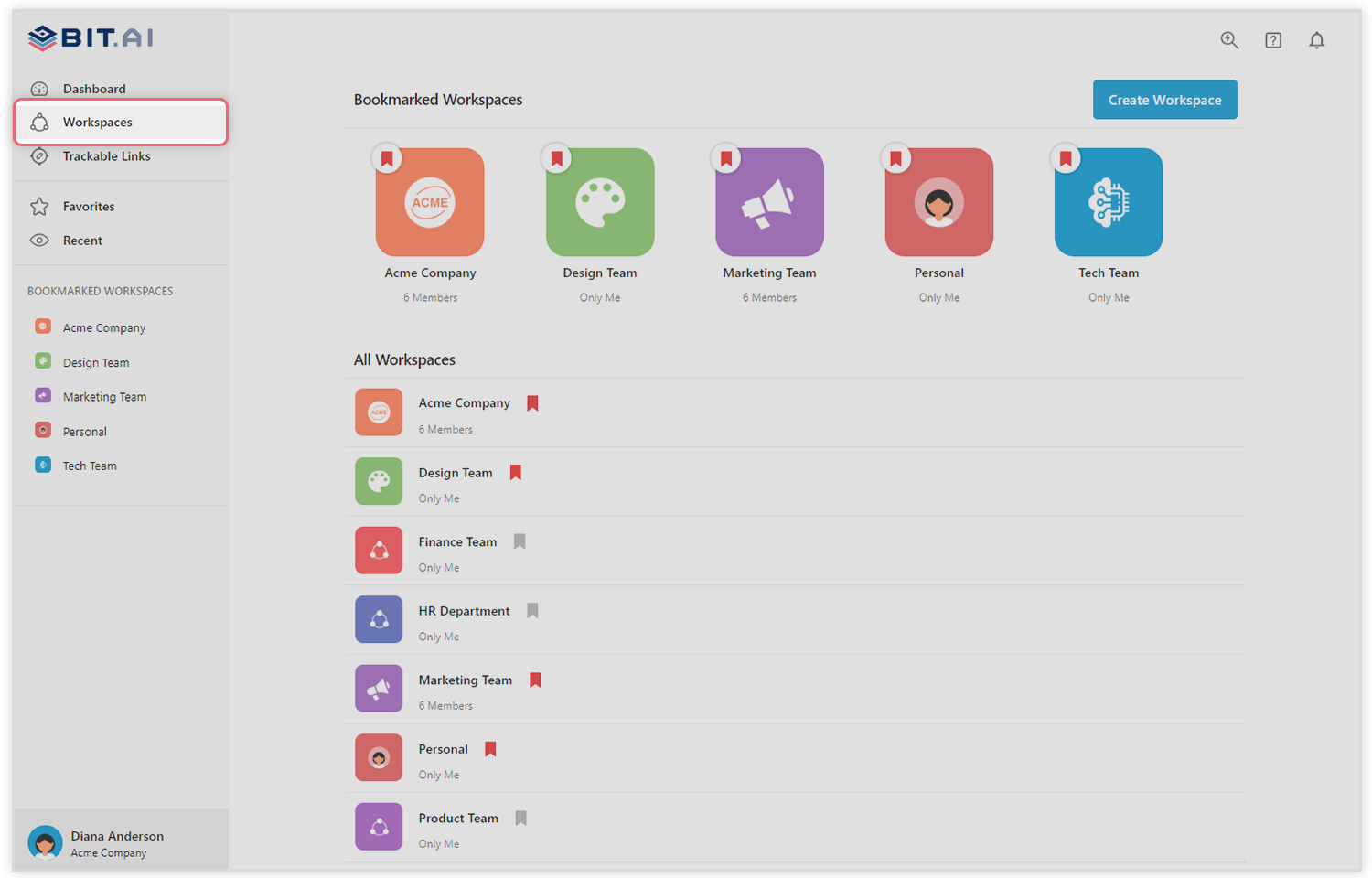 You can create a workspace around a team, department, large project, client, partner, etc. Inside each workspace, you can create an unlimited amount of Bit documents and access your content library (storage area for all of your digital assets – web links, files, cloud files, rich embeds, etc.).
Step 3: Add Team Members
Bit allows your team members to collaborate in real-time and get work done. Collaboration starts at the workspace level.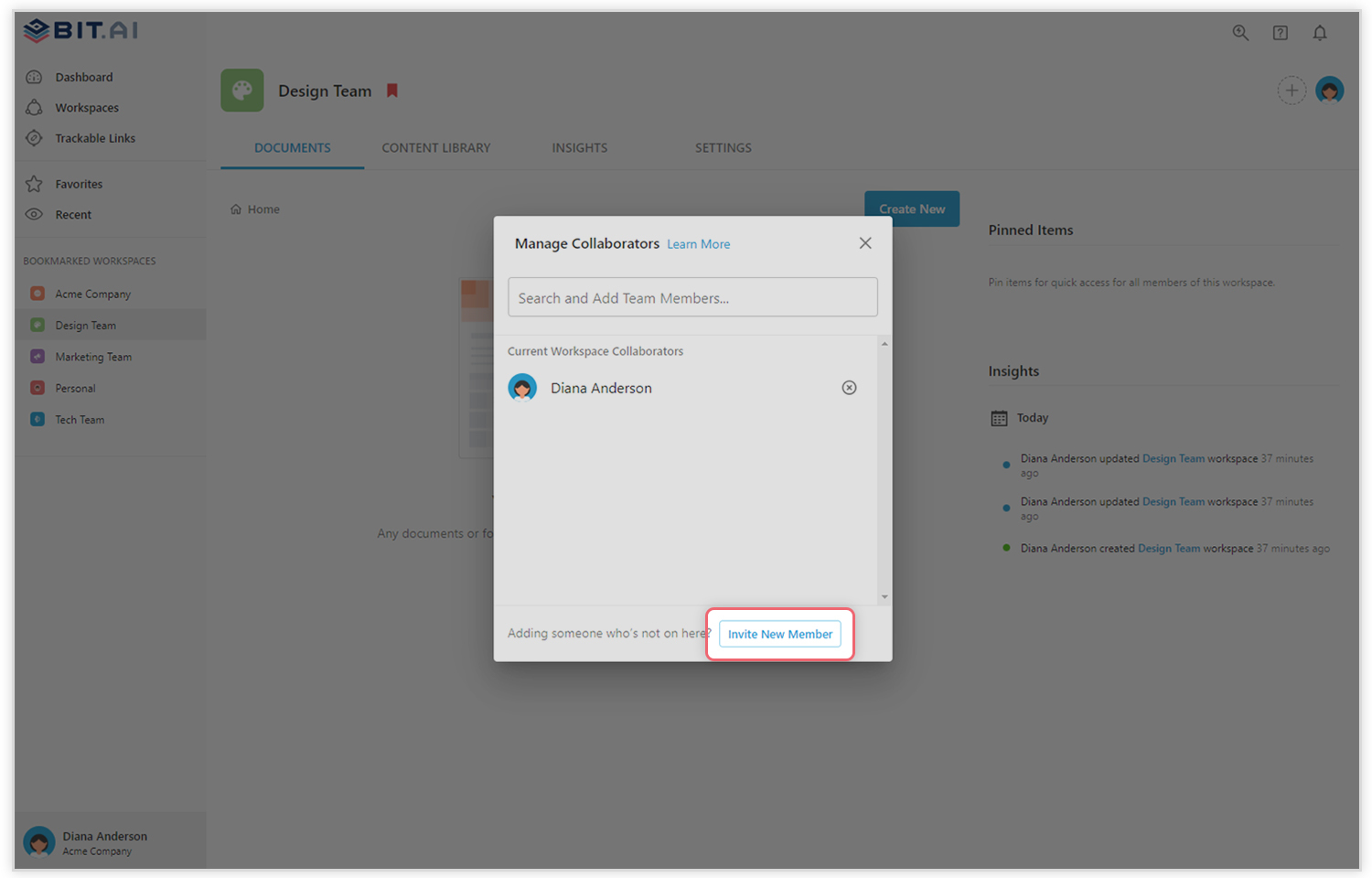 You create private workspaces by default. However, you can invite others to join you inside of a workspace and collaborate together with the knowledge, projects, documents and content inside of the workspace.
Step 4: Create Your Desired Document
Once you are in the workspace, click on the 'Create New' button. Select 'From Template' in the dropdown. A pop up will display allowing you to select a template from the gallery.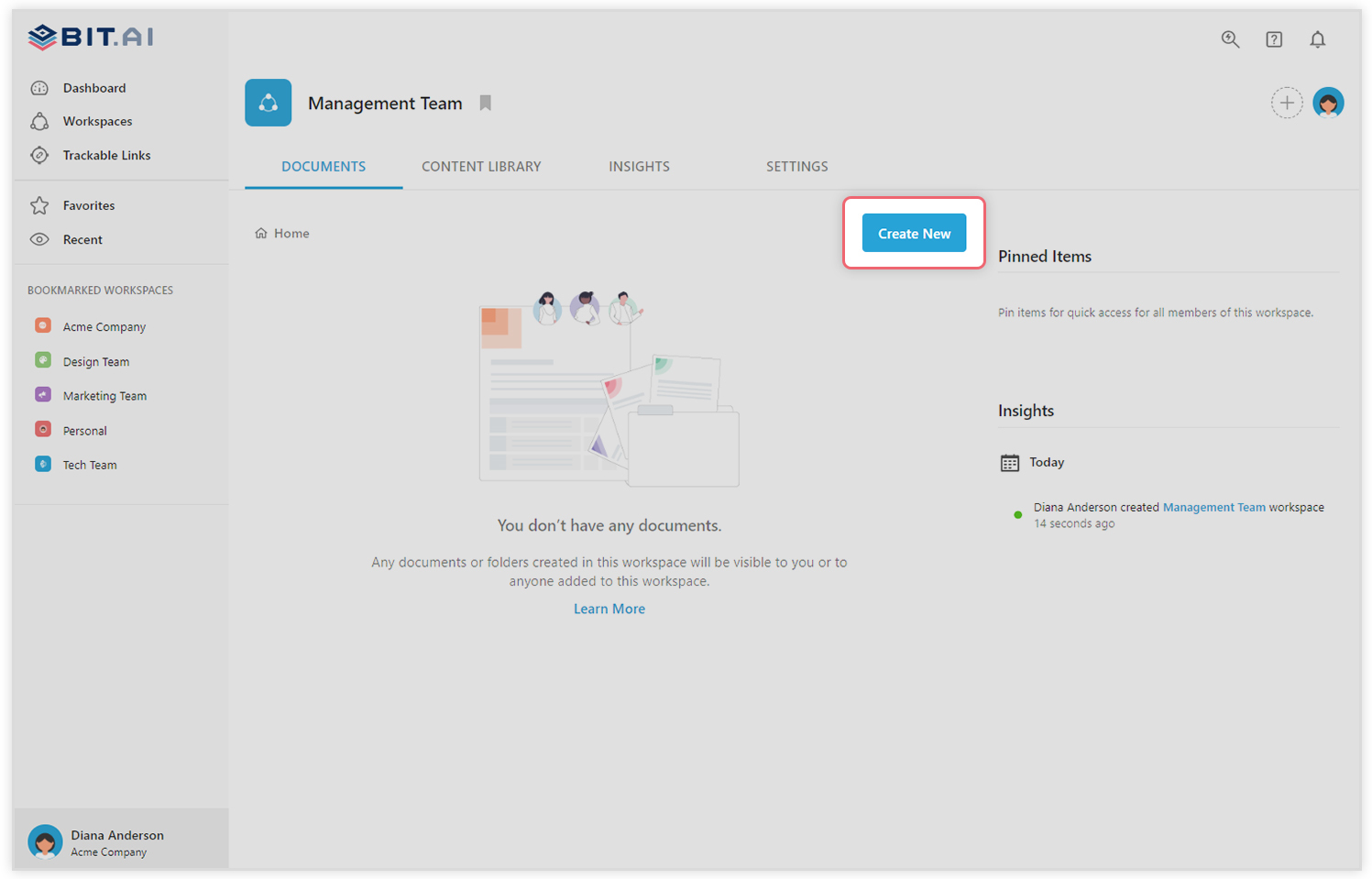 In the search box on the top left corner, you can search for "Thesis template". Once your desired template pops up, click on it and click on the "Use Template" button on the bottom right corner.
That's it! Your thesis document is ready for use!
🎥Watch this video to learn more👇
Conclusion
A good thesis report should equip the reader with every last detail about the topic, build interest for the reader by suggesting the importance of the information to be presented, and finally, make sure that the thesis deeply incorporates an outline of the overall subject.
If you need any help with our thesis template or want to know how Bit can help your team, let us know by tweeting us @bit_docs. Cheers!
Further reads: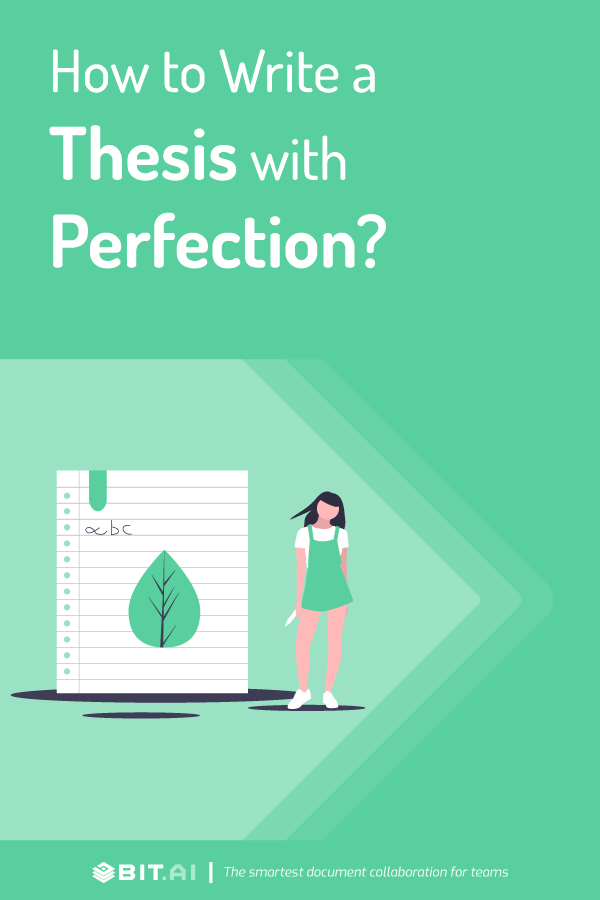 Related posts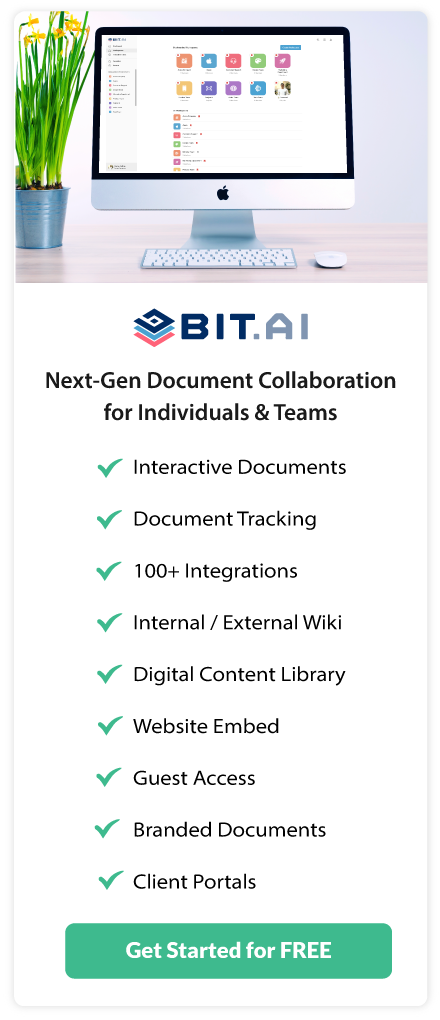 About Bit.ai
Bit.ai is the essential next-gen workplace and document collaboration platform. that helps teams share knowledge by connecting any type of digital content. With this intuitive, cloud-based solution, anyone can work visually and collaborate in real-time while creating internal notes, team projects, knowledge bases, client-facing content, and more.
The smartest online Google Docs and Word alternative, Bit.ai is used in over 100 countries by professionals everywhere, from IT teams creating internal documentation and knowledge bases, to sales and marketing teams sharing client materials and client portals.
👉👉Click Here to Check out Bit.ai.