Managing a business can be quite overwhelming. And more often than not, the life of a business manager is not a smooth-sailing one.
So when you're juggling between attending meetings, finishing deadlines, and overseeing a hundred other things, you must not forget the most important aspect of your business – your team.
Your team is what forms the foundation of your business and they can make or break your business. So it is immensely crucial that you efficiently manage them.
Team management is all about cultivating and fostering growth within the company and incorporating a blend of interpersonal, technical, and organizational skills to achieve success.
In this blog, you will learn about why team management is important and the various efficient ways of managing teams so that you can have a successfully running business.
Ready? Then jump right in!
Why is Effective Team Management Important?
1. Creates a Positive Work Environment
It's nothing new to say that effectively managing teams can create a positive work environment for your employees. It establishes a bond and fosters an ambiance that centers on valuing each member of the team.
With proper team management, you can also reduce unnecessary conflicts and create a well-established sense of trust between employees. Additionally, it also helps maintain and prioritize a proper work-life balance.
2. Improves Employee Satisfaction
When you focus on efficiently managing teams, you encourage feedback, be transparent, have open communication, and actively ensure that your employees are being heard and valued.
This helps improve trust, boost morale, and ensure that each and every employee is happy and satisfied.
3. Boosts Productivity
Efficient management of teams allows you to connect better with your employees and helps you shape the culture of your company in such a way that your employees thrive. This can instantly create an impact on their ability to do work.

Through open discussions, teamwork, and proper feedback, your employees will be able to do their best. This boosts the overall productivity of your company and in turn, improves the quality of your services.
Read more: Team Plan: What is it & How to Create it?
4. Reduces Employee Turnover
Poor relationships between managers and employees can result in a rise in employee turnover, and it is one of the most expensive problems that your company can face.
By effectively managing your teams, you can foster a positive work culture and ensure that your employees feel happy and valued in your company.
This will help improve the employee retention levels, thereby reducing the turnover rates.
Now that we've gone over why it is important to manage teams, let's take a look at the different ways in which you can successfully manage your team.
List of 12 Efficient Ways to Manage Teams!
1. Recruit the Right People
A crucial part of effectively managing teams lies in finding the right people for your team, which is why it is important that you hire the right set of people.
With the right members and their skills and talents, your work instantly becomes smoother and more efficient. It keeps your project's productivity at its highest level and ensures that you have top-quality results delivered.
To recruit the perfect team, you can conduct interviews or one-on-one sessions to learn more about the potential candidate's strengths, skills, personality, goals, and more. You can even set up situation tests to ensure that your potential candidates have what it takes to carry out a project or task.
Based on this, you can make informed decisions about whom to hire and which position they would be most suitable for handling.
2. Establish a Clear Vision
If you don't have a clear vision, then managing a team can become incredibly difficult and end up wasting your time and effort. So make sure to establish a clear team mission that brings everyone together.
By setting a clear vision, your team will have a proper understanding of what they are supposed to work towards and ultimately achieve. It is also extremely important that you set achievable goals for your team to accomplish.
Ensure that you define and highlight short-term and long-term goals so that you and your team are always on the same page and can stay focused throughout.
3. Have Open Discussions
Clear and open communication is an integral and indispensable part of managing teams. Therefore, the key to ensuring that your team is working efficiently is to ensure that everyone knows what's going on.
Keep communication channels open and make sure that your team is aware of the project details and every aspect of a project.
Provide regular updates and constantly communicate with your team about any changes. You can also create an open dialogue and encourage discussions so that everyone on the team can offer their insights, opinions, and suggestions.
Using a workplace collaboration platform, like Bit.ai can help you and your team have open communication and discussions via group chats, one-on-one chats, comments, @mentions, and more.
Bit helps you create, collaborate, share, track, and manage all company information in one place.
Smart workspaces can be created around projects, teams, departments, and clients to collaborate and ensure that the right team members have access to the right documents at the right time.
These collaborative features of Bit allow you, your team, and your project to run smoothly and avoid deadlines from being missed.
Read more: 15 Team Building Skills You Must Develop for Better Collaboration!
4. Build Positive Working Relationships
The world of business is a serious place and the last thing you want is to make it even more serious for your teams. So it's crucial that you lighten up the mood every once in a while when you are managing your team.
Try to get to know your team members individually and beyond their professional level. Find out what they're doing, what they're interested in, their strengths, their weaknesses, and other personal level details. This will help you understand your team and build a better rapport with them.
You can also incorporate a bit of humor, organize activities and events to liven up your work environment, and simply try to foster a positive work culture that is inclusive and motivating.
Building such positive work relationships with your team will improve your organization on a personal and professional level.
5. Celebrate Wins
Merely achieving goals and success is not enough if your want to efficiently manage your team on a long-term basis. For that, you need to incorporate ways that will boost the morale of your team.
You can do this by celebrating the achievements irrespective of whether they are big or small. So each time a milestone or a goal is achieved, make sure that you are present to celebrate the wins and honor your team.
Little things like these set the tone for company culture and work environment and also encourage and motivate people to actively participate and work towards your company goals.
6. Set an Example
As a manager, you have a huge influence on your team. They look at you for guidance and inspiration. This greatly creates an impact on how your employees conduct their work and interact with each other.
So, while managing your team, it becomes crucial that you set a good example for them. This essentially means that one of the best ways to communicate your expectations to your team is simply to show them how.
If you want your team to be professional or punctual or commit to their work, then you need to set an example and do so yourself.
Manage your team by influencing them through your actions and supporting them in their endeavors so that both you and your team can grow professionally and individually.
7. Delegate Tasks
Part of being a manager is knowing how to delegate tasks efficiently. The responsibility lies with you to be able to delegate tasks to your team members according to their strengths, specializations, and area of expertise.
Delegating also means that you appoint team leaders to interact with other employees within the team and understand them on a personal level so that smaller goals can also be achieved.
Properly delegating tasks is a core element in managing your team and increasing their productivity. It ensures that the right people get the right amount of work done in lesser time. This, in turn, helps improve the overall efficiency of your team.
8. Manage Conflict
We cannot talk about managing teams without discussing how to manage conflicts. This is because managing teams require you to manage people with different personalities, backgrounds, interests, and beliefs, and this sort of diversity often gives rise to various conflicts.
Handle conflicts carefully by identifying areas of agreement and disagreement and trying to view conflicts from various perspectives and points of view to get a better understanding of the whole situation.
Act as a mediator, avoid taking any sides, and try to neutralize differing views. Make sure that your attitude and body language have no personal bias or discrimination.
With the right attitude and expertise, you can prevent a conflict from escalating and come up with an effective solution that will form a common ground for a mutual agreement.
9. Recognize and Reward
Never underestimate the power of recognition and rewards in managing your team. They act as an incentive or driving force that pushes your team to perform better. This makes it increasingly important that you acknowledge your team's work accomplishments and progress.
Make it a point to provide your team with tangible rewards, additional bonuses, and financial incentives. This will help boost your team's work ethic and motivate your employees to work harder and produce more for your company.
10. Invest in Team-Building Activities
Team-building is the process of bringing individuals together and engaging them in activities that help motivate them and improve their efficiency and performance. \
Investing in team-building activities ensures that team members get along well with each other, understand their responsibilities, and work together to achieve organizational goals. It also provides a much-needed break from the monotony of the office.
Team-building activities can include anything from simple communication-building activities to complex problem-solving tasks. Just make sure to decide the activities based on the company culture, members involved, and the organizational goals and objectives.
Read more: 15 Team Building Skills You Must Develop for Better Collaboration!
11. Offer Feedback
Managing teams is not possible without having a feedback session in place.
By offering constructive feedback, you are allowing your team to understand their position within the company, how far they have come, and where they need to improve. You can provide your feedback to your team in the form of annual performance reviews.
You can also gain insights by asking your team where you can improve and what methods or resources you can use to improve efficiency and productivity. Do this via Q&A sessions, surveys, polls, voting sessions, and other forms of feedback.
Remember, regular and continuous feedback can help employees, managers, and the team perform better and build trust.
12. Be Open to Change
Lastly, efficiently manage teams by simply being open to changes.
Remind yourself that different team members may have different approaches and styles of carrying out tasks, so it is essential that you keep an open mind.
Adapt your team management style and methods wherever it is necessary, incorporate new technologies, and be open to any other changes that will positively impact your organization and its goals.
Conclusion
What makes you an effective leader or manager is your ability to understand the importance of team management and your determination to work to develop your skills.
The more effectively you manage your team, the more successful your team will be in the workplace.
However, it is worth noting that what makes team management an efficient one depends on the people, the work environment, or the company culture.
We hope that this blog has helped you understand why it is necessary to manage your team and how exactly to do them. We wish you all the best in managing your team like a boss!
Further reads: 
Improve Team Collaboration with these 5 Simple Yet Impactful Ways!
9 Brainstorming Tools You Should Use in 2022!
9 Ways to Improve Work Performance in 2022
10 Team Management Software Every Business Should be Using!
Make Your Distributed Teams Work More Efficiently With Bit.ai!
Communicate Effectively: How to do it in Workplace! (Types & Techniques)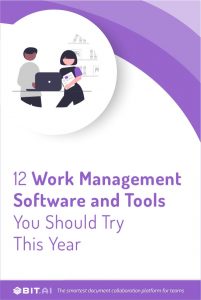 Related posts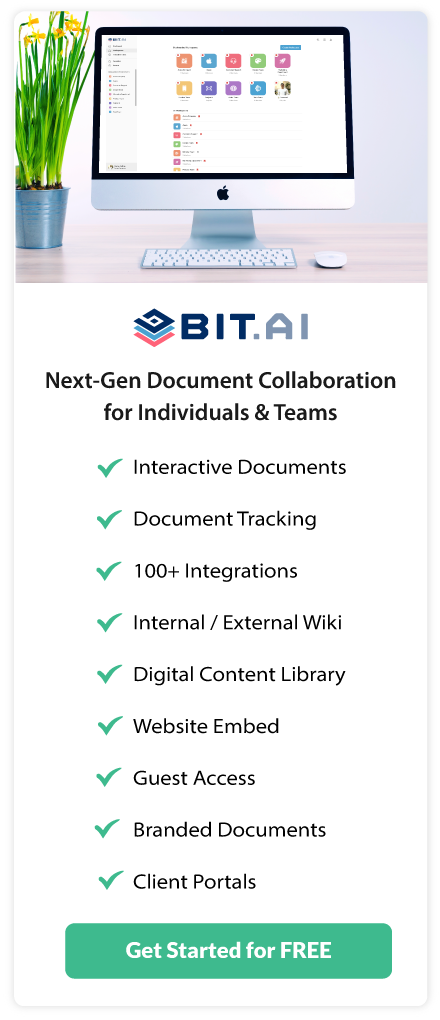 About Bit.ai
Bit.ai is the essential next-gen workplace and document collaboration platform. that helps teams share knowledge by connecting any type of digital content. With this intuitive, cloud-based solution, anyone can work visually and collaborate in real-time while creating internal notes, team projects, knowledge bases, client-facing content, and more.
The smartest online Google Docs and Word alternative, Bit.ai is used in over 100 countries by professionals everywhere, from IT teams creating internal documentation and knowledge bases, to sales and marketing teams sharing client materials and client portals.
👉👉Click Here to Check out Bit.ai.