Looking for an app for writing a book? Here are a few of the great ones…
One of the most important parts of books revolves around creating amazing content. Everywhere you go online, libraries, novels, or those old textbooks. People are creating a ton of written content to drive readers and gain new audiences.
As reader behavior changes to online research-based buying, the content has become a critical weapon for professionals, especially writers.
Book writers have emerged in the past decade to help publications study their target audiences and write awesome content that will resonate with them.
Readers are now reaching out to the internet for answers. Your book is in a good position to become relevant through the content you create.
Needless to say, having a strong online presence is critical to the success of any book in today's digital environment. Creating valuable content and generating positive word of mouth is a must-have.
But in order to create that awesome piece of content in the form of a book, writers need the most important part of the puzzle – awesome tools and apps for writing a book!
List of Best Apps for Writing a Book:
Content plays a key role in making your book prominent on the market and the internet. However, you have to be able to cut through all the noise.
Creating a smart tailor-made content strategy is important, but finding ways to automate parts of your writing routine is also important so that you can focus on what really important- writing a great book!
This is why finding the best writing tools and apps for writing a book matters a lot.
To help you eliminate the need for infinite Google searches and review readings, we have curated a list of some of the best apps to write a book out there.
These writing tools are bound to provide you everything you need to get your writing done, from proofreading and providing a good interface, to suggesting amazing headlines to get your reader's attention. So without wasting any more time, let's dive in…

Kicking off the list of the best app for writing a book is Bit, a new age editor and collaboration tool for teams. If you are looking for a new, advanced yet simple editor, look no further!
The core value proposition of Bit's editor is the ability to work collaboratively with your peers on writing projects while easily adding live digital content like YouTube videos, social media posts, and much more. Writers can simultaneously collaborate on a Bit document in real-time.
If you are working on a solo book and need suggestions and feedback from fellow writers or friends, you can invite them to the doc.
Bit's smart, minimal editor is perfect for distraction-free writing. No more word-styled ribbon with confusing and distracting tabs and buttons.
Bit enables writers to use Markdown to write quickly. Markdown gets rid of all the distractions of a formatting toolbar and mouse clicks by helping you focus on your writing without lifting your fingers off of the keyboard.
Read more: 8 Best Writing apps To Make You A Better Writer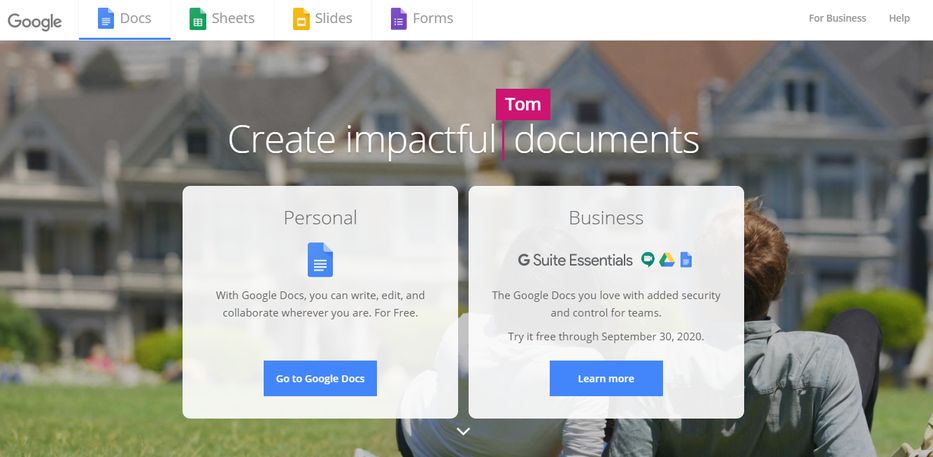 Google Docs has been one of the most popular cloud-based document editors over the last two decades. Writers have been using Google Docs editor to write books, proposals, reports, etc.
It was one of the first tools that brought real-time document collaboration to the masses. No matter where users are in the world, they can write, comment, and edit content together.
These are just some of the reasons that it has become a crowd favorite productivity tool. However, as time has passed, many new and advanced editors have merged on the market with smart features that Google Docs lack.

Founded in 2012, Atomic Reach is the content intelligence platform for marketers and agencies. AtomicReach wants to equip marketers with the insights and tools necessary to get the greatest return from their written content.
Using Artificial Intelligence and Machine Learning algorithms, AtomicReach goes through your content, analyzes it, and provides suggestions for the type of content and writing style that resonates with your audience.
In this way, marketers can always write a book that is up-to-point with what audiences expect, increasing the chances of conversions.
AtomicReach also provides you with the tools to measure the impact of content intelligence on revenue and audience engagement so you can see how your content is reaping benefits.
Read now: Power Words To Make You Stand Out From Competition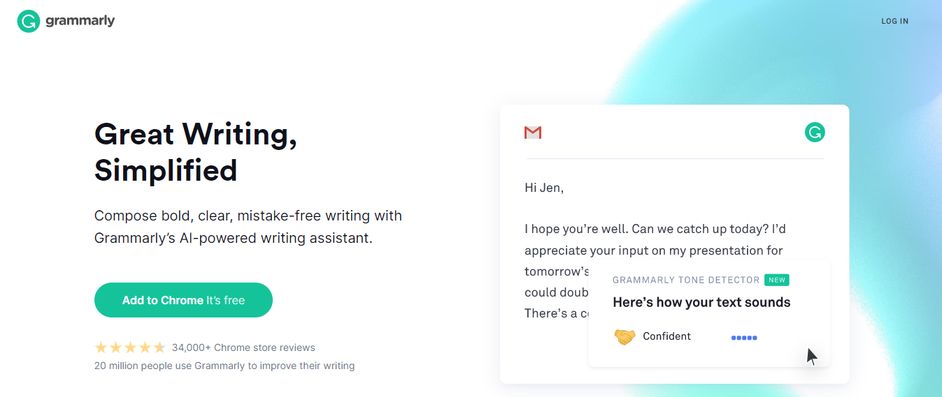 We at Bit love using Grammarly! Grammarly is a writing enhancement tool that goes way beyond your basic spell checkers and proofreaders.
Grammarly includes a spell checker, a punctuation checker, a grammar checker, a plagiarism checker, and a vocabulary enhancement tool. Grammarly scans your text for more than 250 types of grammar mistakes in six distinct writing genres.
Grammarly also provides detailed explanations for all your errors and weekly progress reports. Even though it's free to use, Grammarly takes its paid version a step further, providing word recommendations and checking sentence structure and voice.
It's available as a browser extension, a Microsoft Office add-in, a desktop app, and a website. It is a must app for writing a book.

A big part of your books is your headlines. If you are a blogger, marketer, or copywriter, you know very well, the importance of writing an effective headline.
Headlines are your content's first introduction to the world and are often the primary reason why people decide to consume your content, making them an integral part of the writing experience.
Coschedule claims to be the "#1 Headline Analyzer" on the internet. Coschedule lets you write headlines that drive more revenue, shares, click-through rates, and search results.
You can use Coschedule Headline Analyzer for writing headlines for your blog posts, email subject lines, or social media messages. The tool analyzes the overall structure, grammar, length, keyword density, and readability of your headline, and even provides Google search and email subject line previews.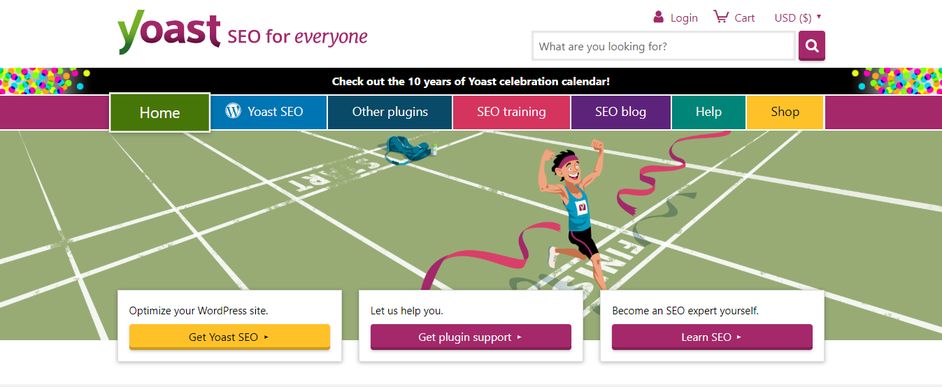 As a writer, your job is to have your book in front of as many people as possible. This is where SEO comes in.
But SEO can be confusing, especially when Google keeps changing its SEO algorithm in hopes of providing its users with better search results. If you want to improve your content's visibility through SEO, Yoast is a great tool.
Yoast SEO boasts 3+ million users worldwide, making it one of the most trusted SEO plugins out there. Yoast SEO offers a lot of features to help improve your content and make it search engine friendly.
Features like the ability to add focus keywords, meta descriptions, rich snippets, and XML sitemaps help in optimizing your content and increase your chances to appear on the 1st page of Google. We highly recommend this tool!
7. ilys
ilys want writers to let go of their inner editor while allowing their creative genius to run wild! In other words, ilys think that we are our biggest critics while attempting to write and this nagging self-critic often takes out the joy in writing.
This might result in a writer's block and you end up taking way more time than expected to complete a given project. ilys wants to solve this problem by entering your desired word count and start typing.
Once you start, you can't go back, delete or edit anything until you have completed your word count goal. When you have reached your goal, only then can you edit your text in every way you want.
ilys allows tracks your progress over time and helps you see where you're rocking and when you've dipped in your output. It's a great tool if you want to get more consistent in churning out great books for your readers.
Read more: Best Note-Taking Apps For Better Productivity

If you are looking to make your writing look more effective and professional, try out Hemingway. Start off by writing or copy-pasting your doc into the Hemingway editor.
Hemingway will then analyze each word of your book and give you suggestions to improve your sentences.
The app highlights lengthy, complex sentences and common errors, adverbs, passive voice, and suggest alternatives to improve sentence flow and readability. A great app to make your writing more professional!
The editor's standalone version is available for PC and Mac. Once you finish editing, you can export a file in a markdown or .html format.

Draft is a writing tool by writers for writers. As the name suggests, Draft lets users see where and what they have changed, giving them the option of accepting it or reverting it back to what it was originally.
When users want to compare their old drafts of books, Draft gives them a bird's eye view to see how their document changed over time and make changes accordingly.
With Draft's "mark draft" feature, users can save their work as drafts as you go, giving you complete control over your work.
Marketers can also import their documents from cloud services like Dropbox, Evernote, Box, Google Drive directly inside Draft.
They can then edit these documents, share with friends, and manage feedback. Anything you do to the document is automatically synced back to your cloud account where you imported the document from.

StackEdit is a great tool for writing a book with a ton of great features. A markdown editor for the browser, StackEdit can sync your files with Google Drive, Dropbox, and GitHub and can also publish them as blog posts to Blogger, WordPress, and Zendesk.
You can choose whether to upload in Markdown format, HTML or to format the output using the Handlebars template engine.
If you work with a team, StackEdit allows you to insert inline comments and embed collaborator discussions in your files, just as well as Microsoft Word and Google Docs.
You can also share collaborative workspaces, thanks to the synchronization mechanism. If two collaborators are working on the same file at the same time, StackEdit takes care of merging the changes!
Conclusion:
In short, content matters. Putting out great content in the form of books can help in winning the hearts of your readers. All you needed up until now were some great apps for writing a book! Now that you have got your list ready, what are you waiting for? Go, write away!
Further reads: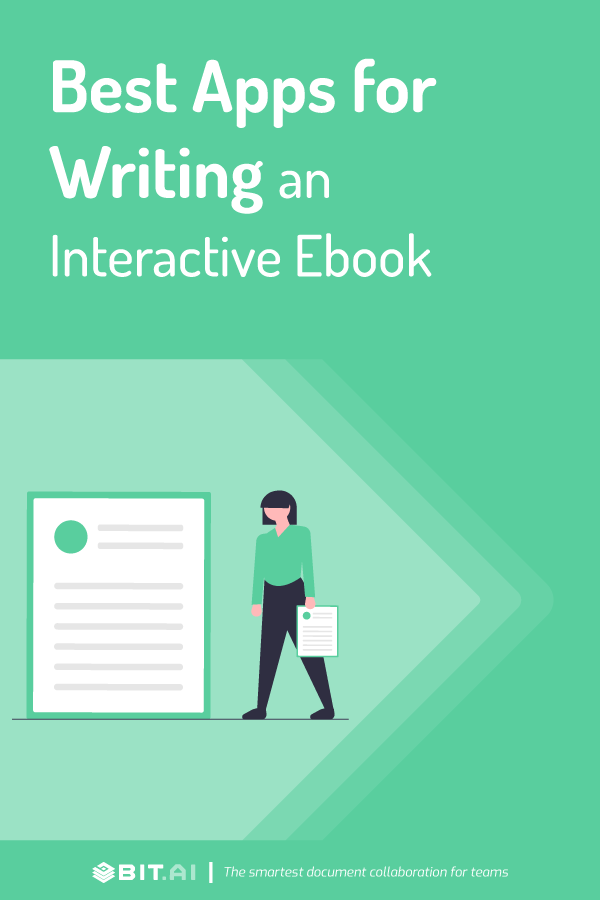 Related posts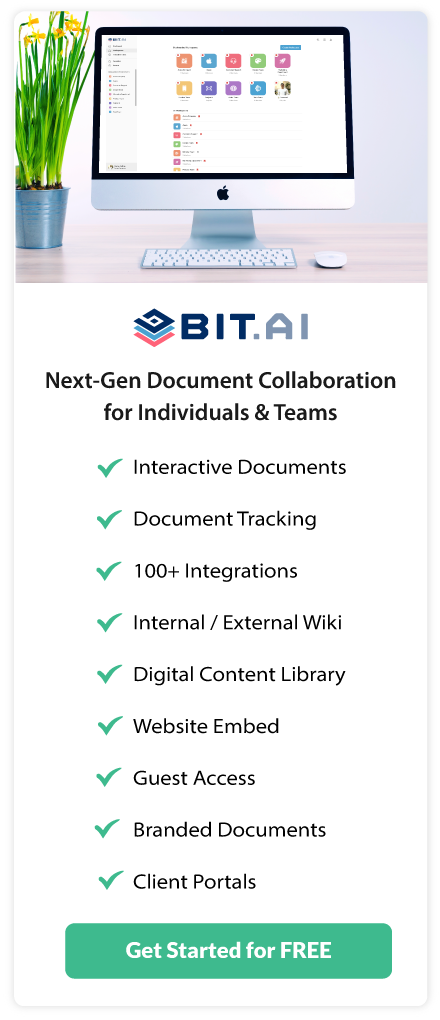 About Bit.ai
Bit.ai is the essential next-gen workplace and document collaboration platform. that helps teams share knowledge by connecting any type of digital content. With this intuitive, cloud-based solution, anyone can work visually and collaborate in real-time while creating internal notes, team projects, knowledge bases, client-facing content, and more.
The smartest online Google Docs and Word alternative, Bit.ai is used in over 100 countries by professionals everywhere, from IT teams creating internal documentation and knowledge bases, to sales and marketing teams sharing client materials and client portals.
👉👉Click Here to Check out Bit.ai.