Want to know the marketing potential of YouTube? Take a look at these astonishing YouTube stats!
When it comes to videos, nobody comes close to YouTube. With over a billion users, almost one-third of all internet is on YouTube. And with Cisco predicting that video will be 82% of all internet traffic by 2022, YouTube is only just getting started.
On mobile alone, YouTube reaches more 18-34 year-olds than any cable network in the U.S. If you want to get serious about creating content for your personal brand, your company or need to advertise, YouTube is one of the hottest commodity.
Top YouTube Stats Every Marketer Should Know
If you are a marketer and are not utilizing or just can't see the immense opportunity that YouTube has laid down upon us, these YouTube stats might help!
We have curated a list of some shocking as well as eye-opening YouTube stats that'll make rethink how you think about the video platform. Go through these YouTube stats one by one, internalize them, and the plan your marketing strategy accordingly. You ready? Let's go!
With over 3.9 billion total internet users in the world, YouTube accounts for half it! YouTube has been quickly closing in on the gap between it and Facebook, which accounts for 2.2 billion monthly active users.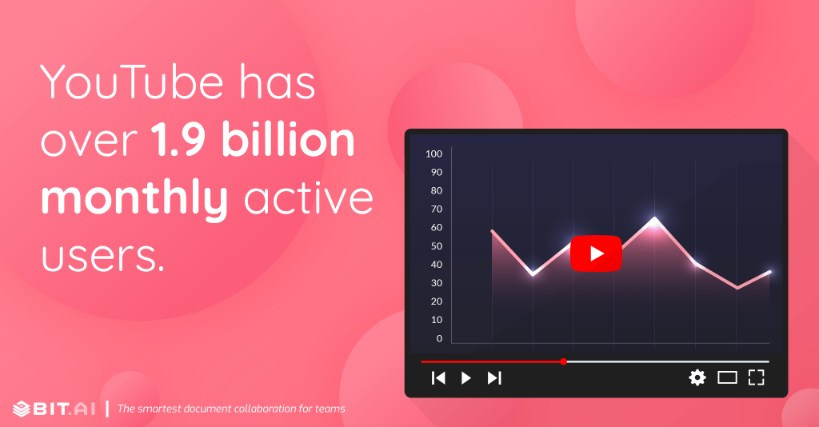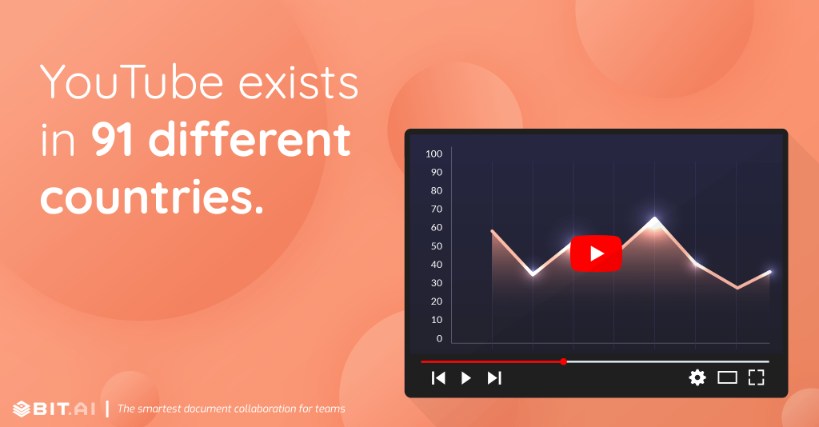 On top of that, YouTube exists in 80 different languages, meaning it reaches 95% of the internet, worldwide.
According to a survey by The Pew Research Center a whopping 94% of 18 to 24-year-olds use YouTube. Millennials are undoubtedly, the most active bunch on the platform.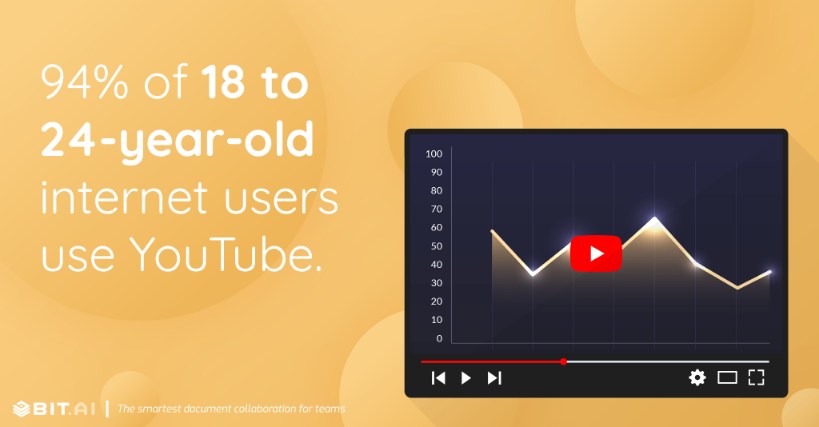 According to Forrester Research and Marketing Dive, YouTube is the most popular social site for 12- to 17-year-olds. If your company offers a product or service for teens, using YouTube for advertising is a no-brainer!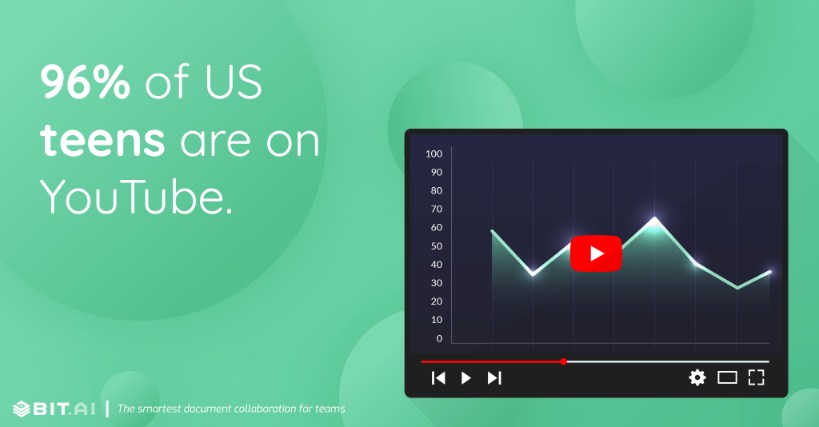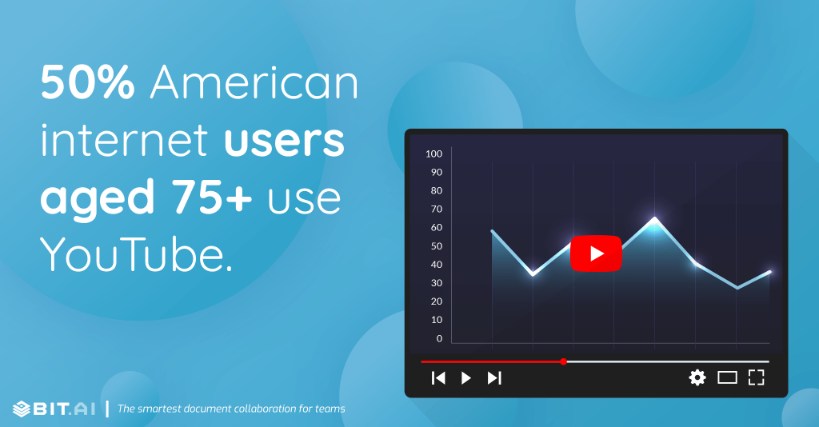 Close to 51% of Americans aged 75 and above actively use YouTube. Your grandma might not see the value of scrolling down Facebook for memes and family photos, but she might want to check out new recipes on YouTube!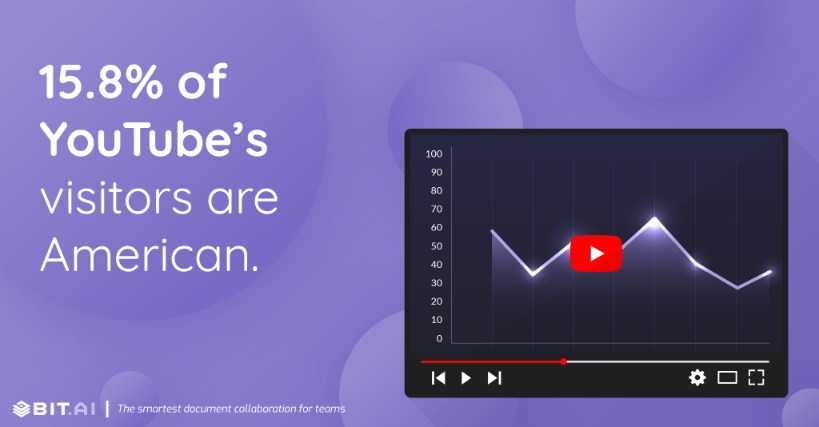 That's the highest percentage of users from a country. The list is followed by India(8.6%), Japan(4.6%), Russia(4.4%) and China(4.2%).
According to Google, 6 out of 10 people prefer watching videos online to live TV. People may be watching less TV but it doesn't mean that video consumption is declining as well. If you have been advertising on TV, its time to start looking at YouTube as another option.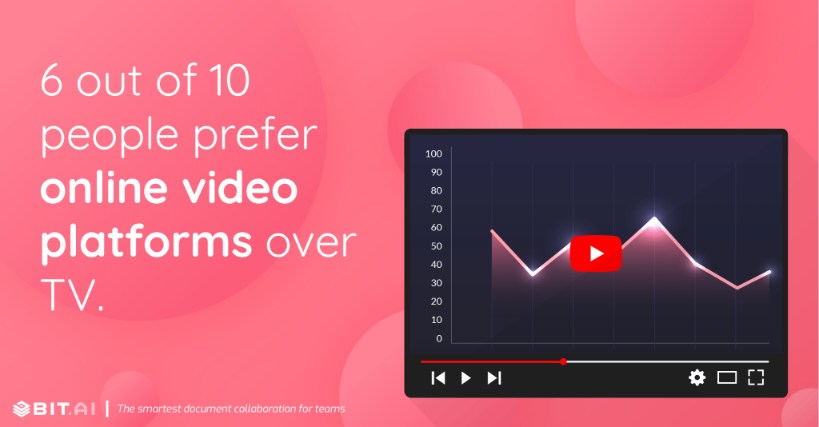 According to the same Google report back in 2016, YouTube reaches more 18 to 49-year-olds than any broadcast or network TV station. TV viewing has been on a decline and will continue to do so in the years to come.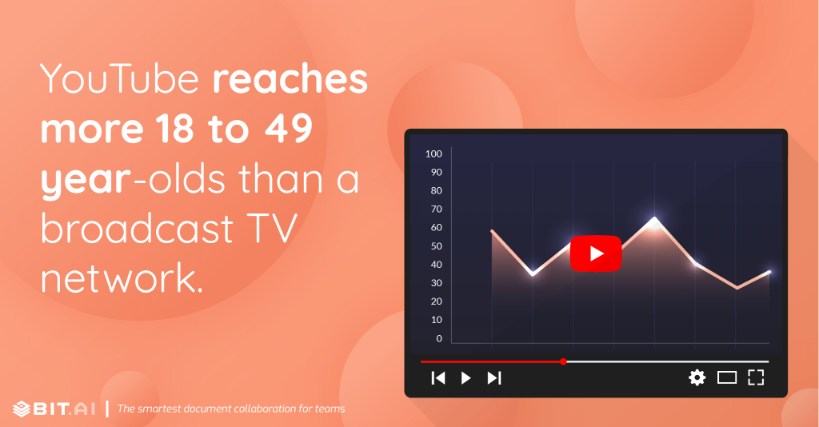 According to Alexa rankings, YouTube is the 2nd most visited website in the world. It's only 2nd to its parent company Google! On average, people spend eight minutes and 41 seconds each day on YouTube. The report also found that "YouTube" was the second most popular search term in 2017, according to Google.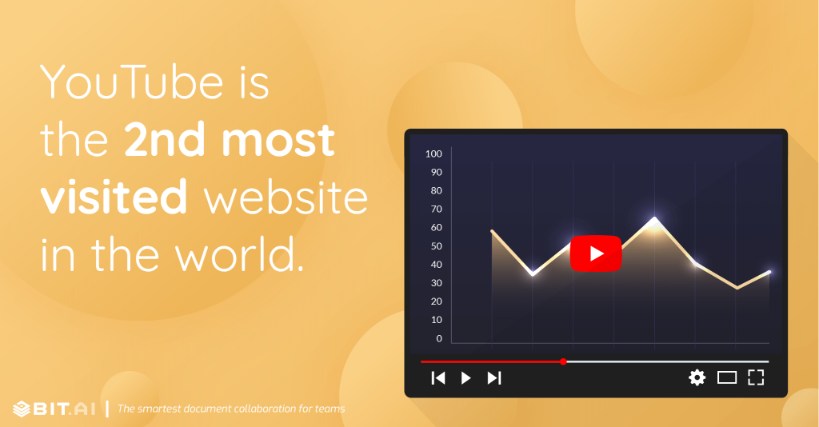 According to the Pew Research Center, a staggering 73% of all American adults use YouTube. That's 5% more than the number of adults that said they used Facebook.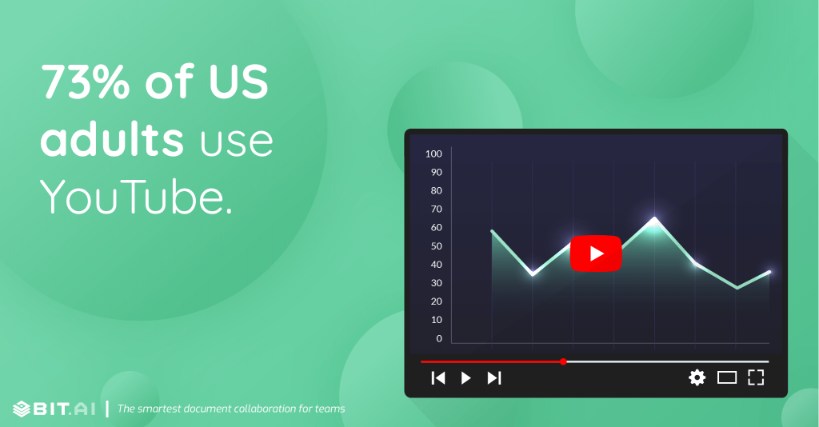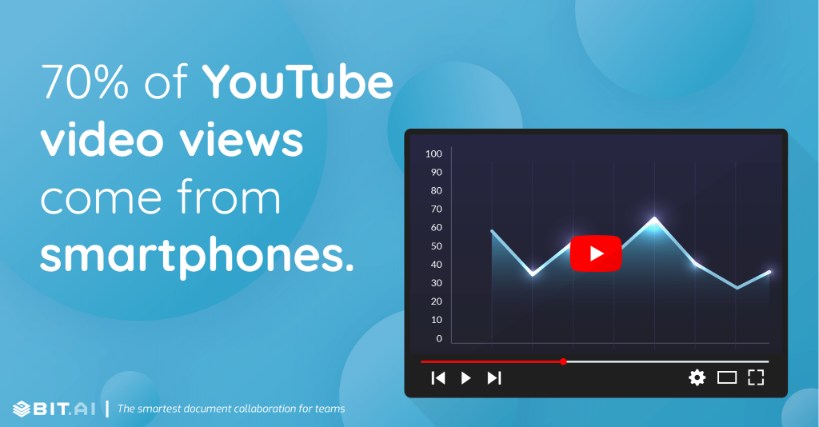 With internet plans becoming cheaper and screens becoming more high quality and bigger, more and more people are using their smartphones to consume videos online. Thus, as a business, you need to make sure that your YouTube videos are mobile optimized to provide the best user experience.
According to Ominicore, about 5 billion YouTube videos are viewed on average every single day. Google points out that an individual attempting to rack up 1 billion hours of YouTube watching would have to find a playlist that was 100,000 years long! That's a whole lotta of videos if you ask us!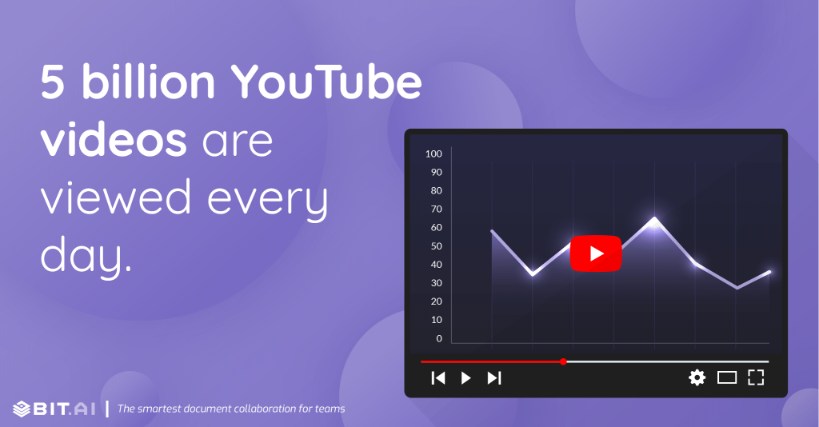 5 billion YouTube videos are viewed every day.
Given its popularity, it's not surprising that YouTube rose from the third spot in 2017 to the first spot in 2018 in the Apple app store ratings. It beat out Snapchat and Facebook as the free app with the most downloads of the year.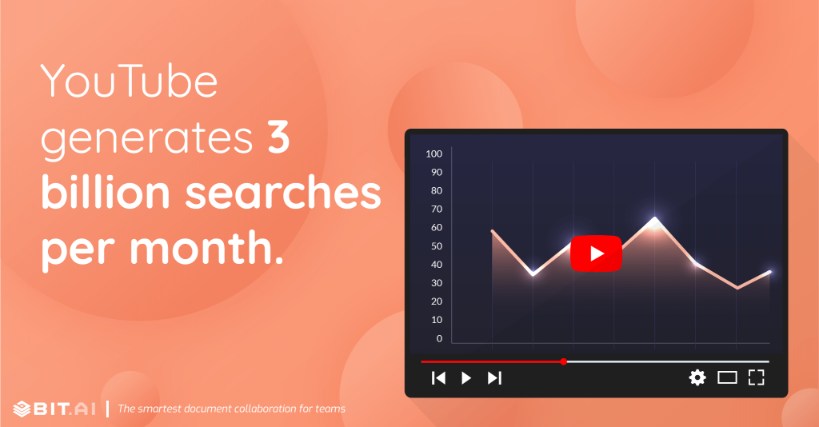 It's clear that after Google, YouTube is the most sort after search engine of the masses. People are constantly looking for informational content, how-to videos, tutorials and more, which makes YouTube a great place to showcase your product or services.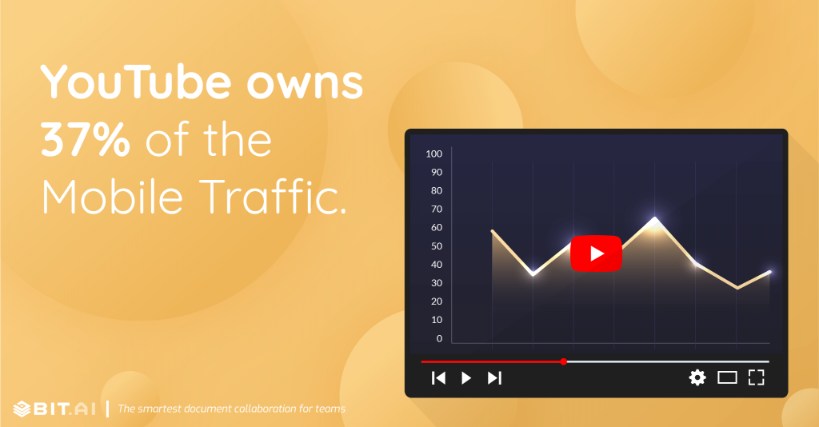 For users that are browsing on cellular data instead of a WiFi connection, Youtube takes the win. YouTube accounts for the most megabytes, with 37 % of all mobile internet traffic, This YouTube stat shows that users are consuming more content per megabyte on YouTube than any other mobile app.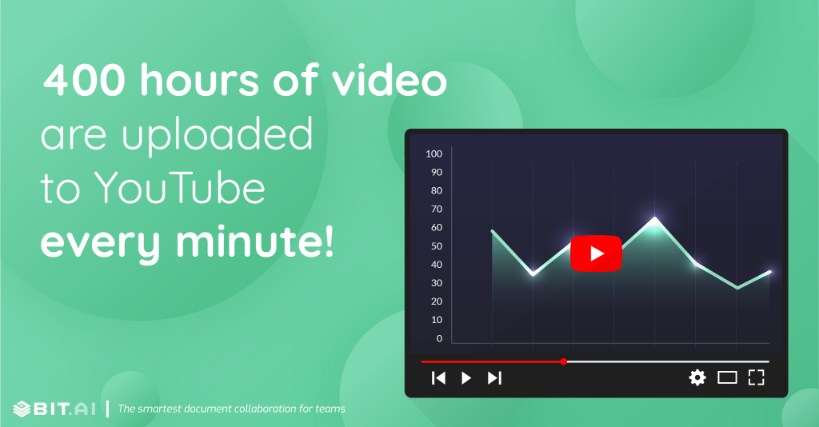 YouTube CEO Susan Wojcicki dropped a bomb at Vidcon when she told audiences that nearly 400 hours of videos were uploaded to YouTube every single minute. With online video consumption increasing every day, it's safe to assume that this number has only been increasing ever since.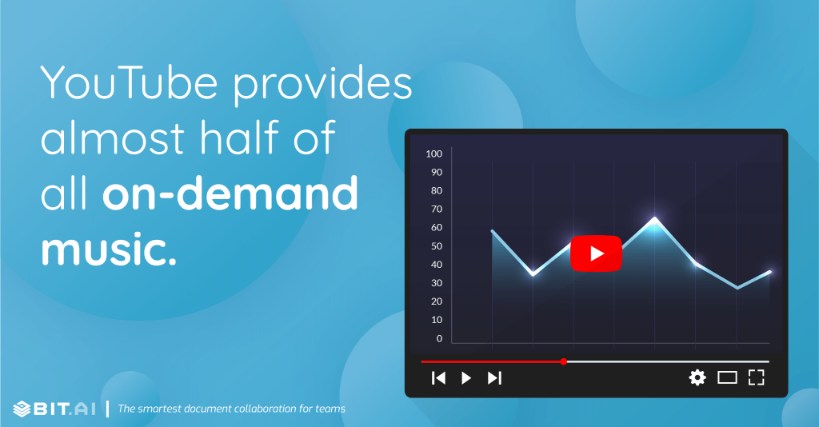 86% of consumers listened to music using an on-demand streaming service like Spotify, Apple Music etc. Interestingly, YouTube was responsible for providing 47% of that music content. If you work in the music industry or ar an artist, you need to take YouTube very seriously!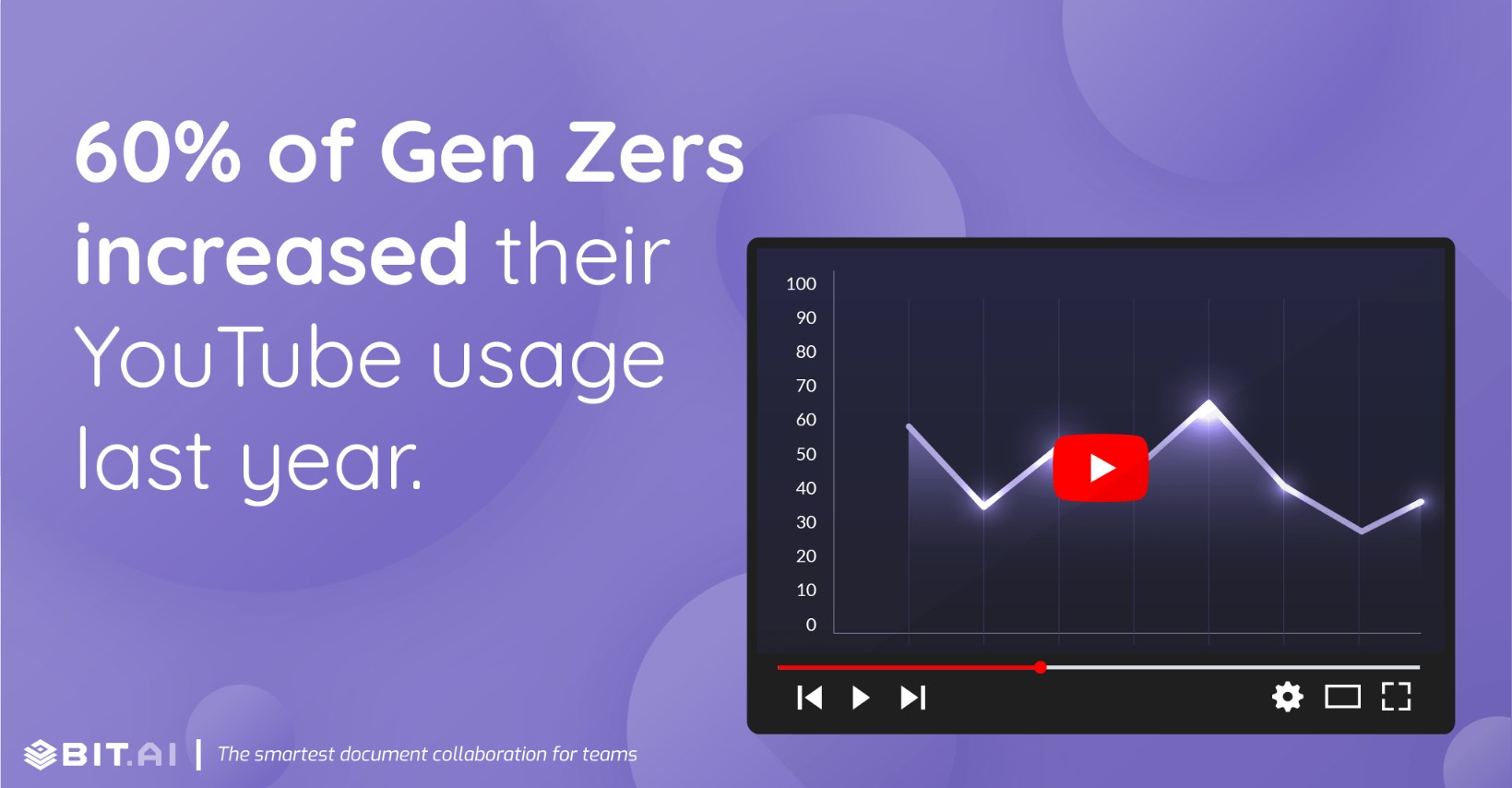 People between 16 and 24 say they're increasingly using YouTube, Snapchat, and Instagram (in that order). While 46% of millennials are increasing their usage.
Think By Google released findings that 7 out of 10 people default to horizontal viewing when watching YouTube videos on their phones. If you are a content creator, make sure to use up the full-screen space while creating the video as the majority of people like horizontal viewing.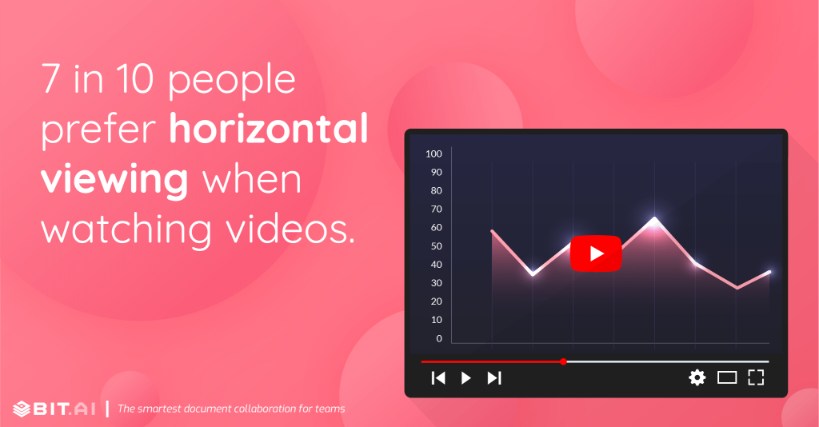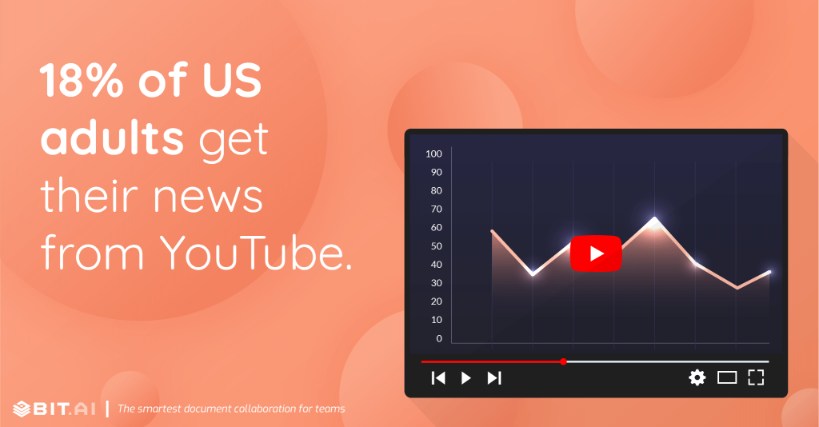 Yep! 18% of U.S. adults get their news on YouTube, compared to 45% on Facebook and 11% on Twitter. YouTube could be a great platform for budding journalists or up-and-coming news/media blogs to get their hands on video coverage and cater to an ever-increasing audience.
According to Google, Dads watch more parenting-related content on YouTube than Moms do. And of the millennial dads, 86% turn to YouTube for guidance on parenting topics. If you have a product for children, you now know how to craft your marketing message.
Source: ThinkWithGoogle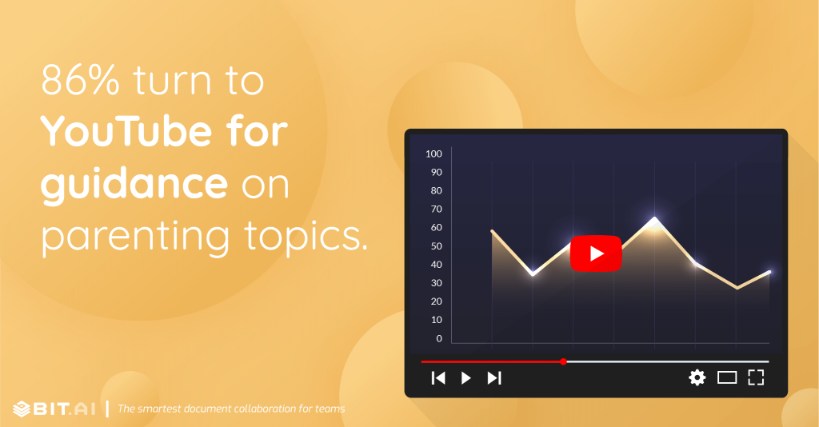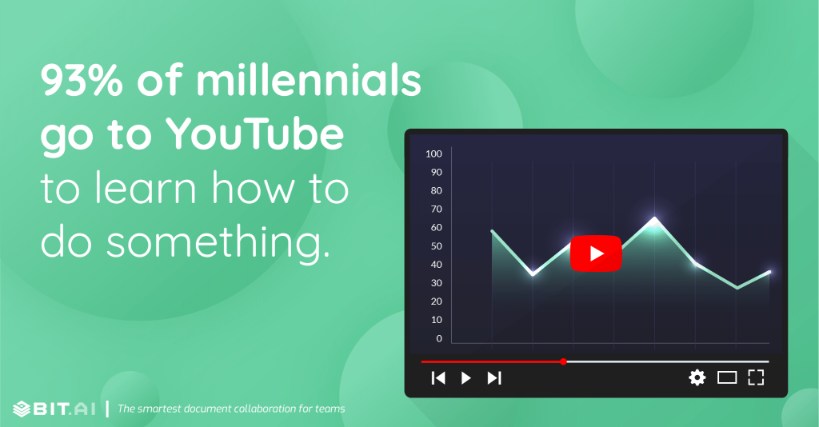 Apart from getting their entertainment fix from funny cat videos, millennials are using YouTube for learning as well. According to Google's research, a staggering 93% of millennials go to YouTube to learn how to do something. From cooking to fixing that leaky pipeline, people are turning to YouTube to learn to do things on their own.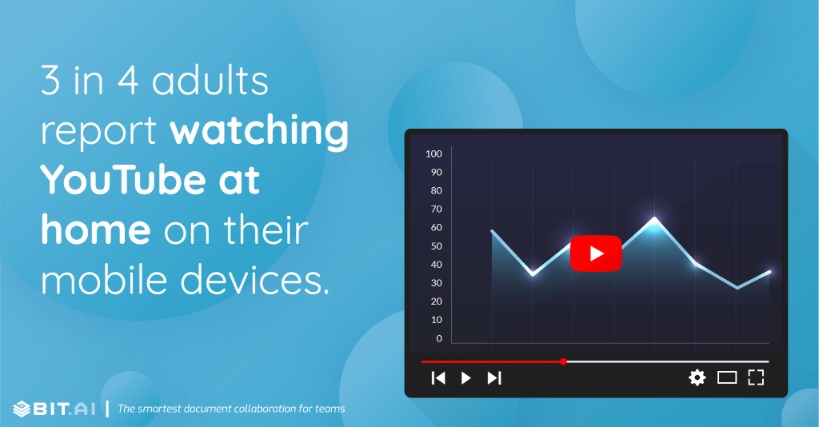 Marketers need to keep in mind that they are making content for smaller screens are 3 in 4 adults watch YouTube on their mobile devices.
YouTube Stat #24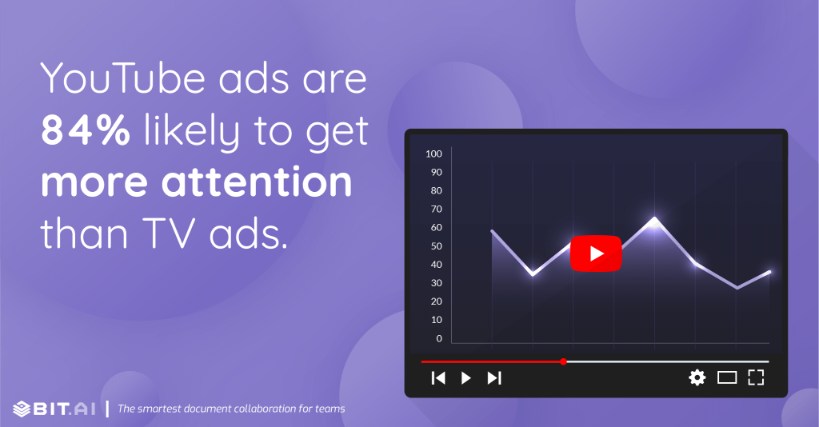 Meanwhile, the majority (55%) of TV advertising time is NOT paid attention to. That advertising time is either spent multitasking (26%), skipping the ads (15%) or switching channels/videos (14%). It's safe to assume it's time your company re-evaluates its advertising budget and spend.
YouTube Stat #25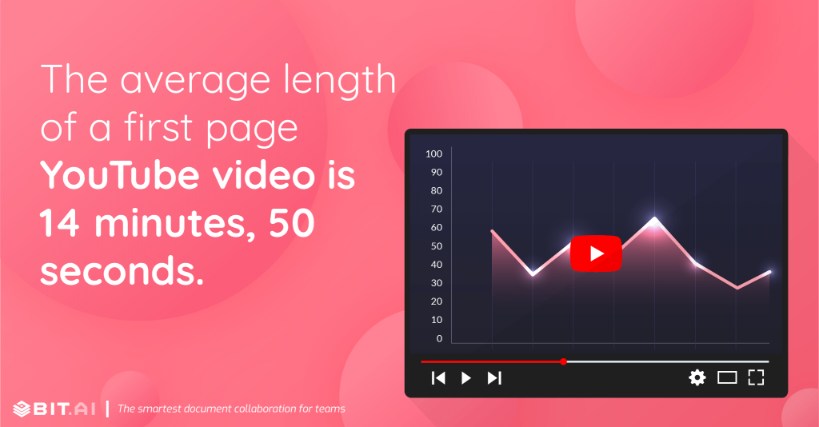 In 2017, Backlinko analyzed 1.3 million YouTube videos to better understand how YouTube's search engine works and the correlation between ranking factors—such as like, comments, and shares—with YouTube rankings. The findings? Videos that are longer in length outperformed shorter ones. Clearly, YouTube wants people to stay on their platform for a longer time and thus, long-form videos are given a priority. A smart thing to keep this mind while creating your marketing content.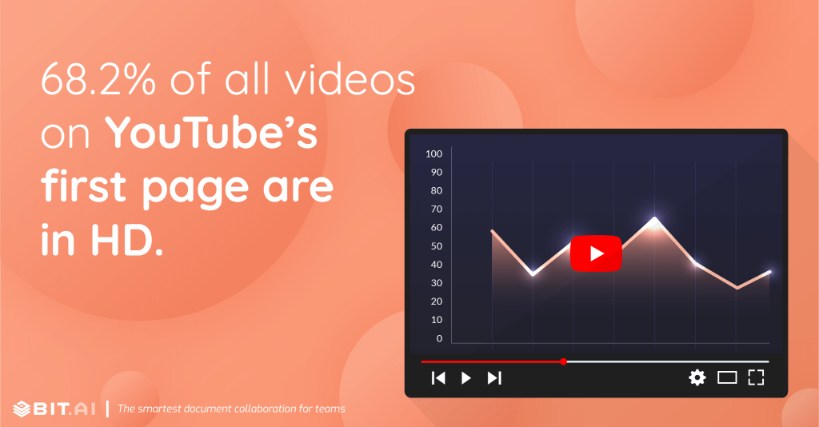 With high-quality camera gear becoming cheap, people are making videos that can entice and mesmerize viewers. As a result, HD videos are significantly more common than SD videos on the first page of YouTube's search results. Make sure you make high-quality videos to increase your chances to be featured on the first page of YouTube.
According to a report by Clutch and Smart Insights, the most valuable social media platforms for businesses are Facebook (89%), LinkedIn (83%), YouTube (81%), and Twitter (80%).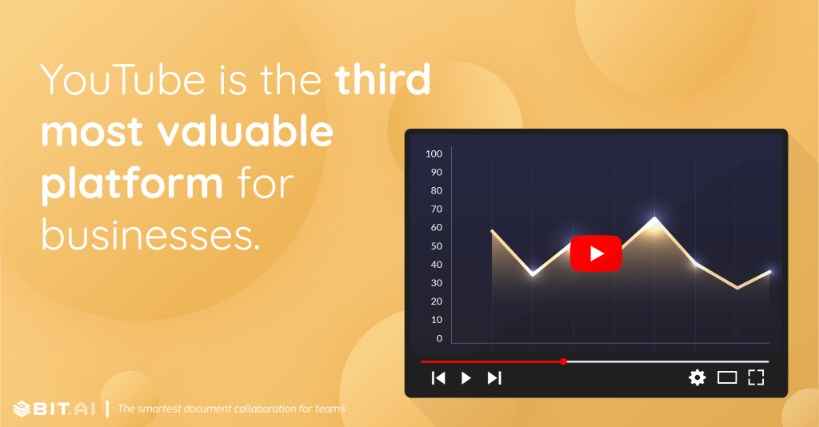 Conclusion/Final Sum up
After seeing all of these statistics, you really can't deny the incredible marketing capabilities YouTube has. Being a marketer or business owner, you need to jump on board with video content and start growing your YouTube channel for the better.
Further reads: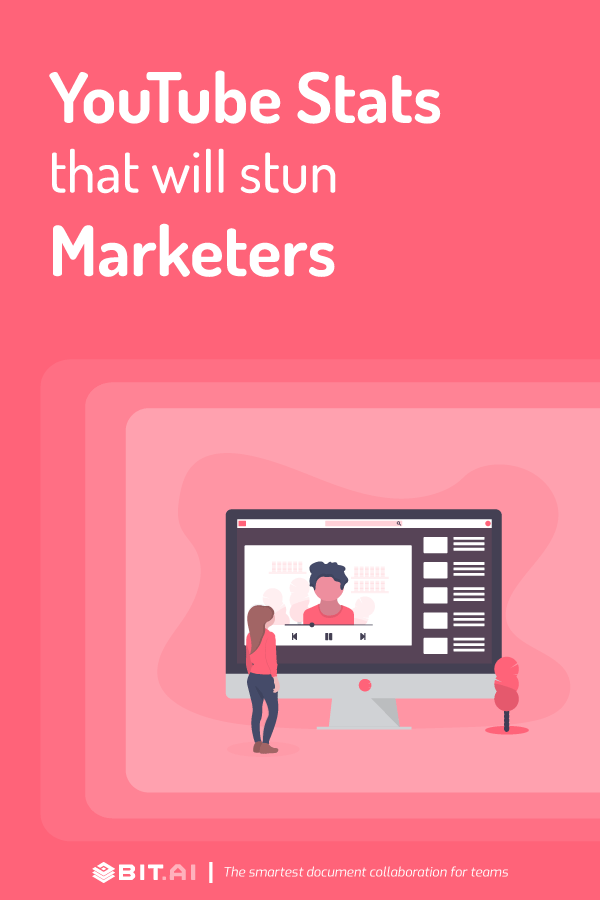 Related posts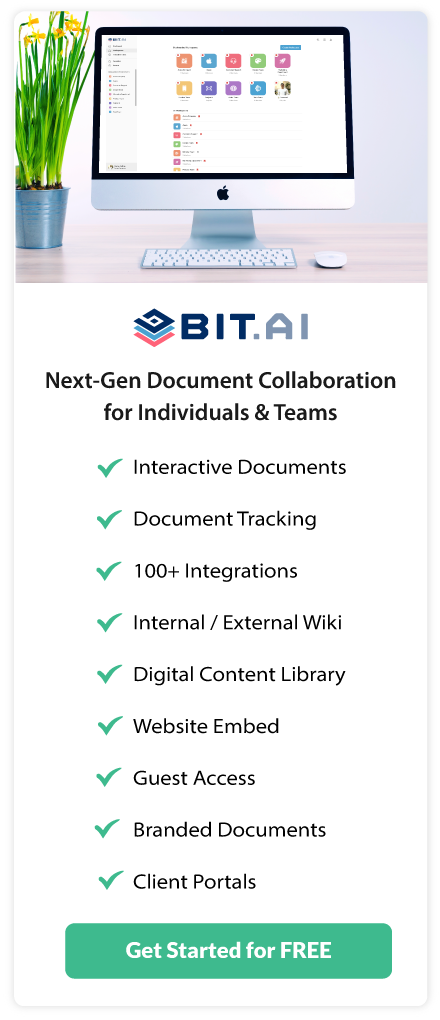 About Bit.ai
Bit.ai is the essential next-gen workplace and document collaboration platform. that helps teams share knowledge by connecting any type of digital content. With this intuitive, cloud-based solution, anyone can work visually and collaborate in real-time while creating internal notes, team projects, knowledge bases, client-facing content, and more.
The smartest online Google Docs and Word alternative, Bit.ai is used in over 100 countries by professionals everywhere, from IT teams creating internal documentation and knowledge bases, to sales and marketing teams sharing client materials and client portals.
👉👉Click Here to Check out Bit.ai.