We curated an extensive list of some of the most mind-blowing Instagram stats every marketer should know about in 2022! Read on…
Instagram is showing no signs of slowing down. The popular photo and video sharing app have now over one billion users, 500 million of those are using the app on a daily basis! These are staggering numbers for a platform that's just 7 years old. Instagram has become "the" place for millennials to share parts of their lives with friends. Beautiful photos, videos, disappearing stories, live videos – all make a wonderful experience for the users.
Top Instagram Statistics Every Marketer Should Know in 2022!
If you are a marketer in 2022 and are not utilizing or just can't see the immense opportunity that Instagram has laid down upon us, these Instagram statistics might help!
We have curated a list of some shocking as well as eye-opening Instagram statistics that'll make rethink how you think about the platform. Go through these statistics one by one, internalize them, and the plan your marketing strategy accordingly. You ready? Let's go!
Instagram stat #1
A billion users mean Instagram is only behind its parent company Facebook (1.4 billion) and YouTube. However, Instagram is ahead of most other social network sites, including Twitter (who has 68 million) and Pinterest (250 million).( Source: Sproutsocial )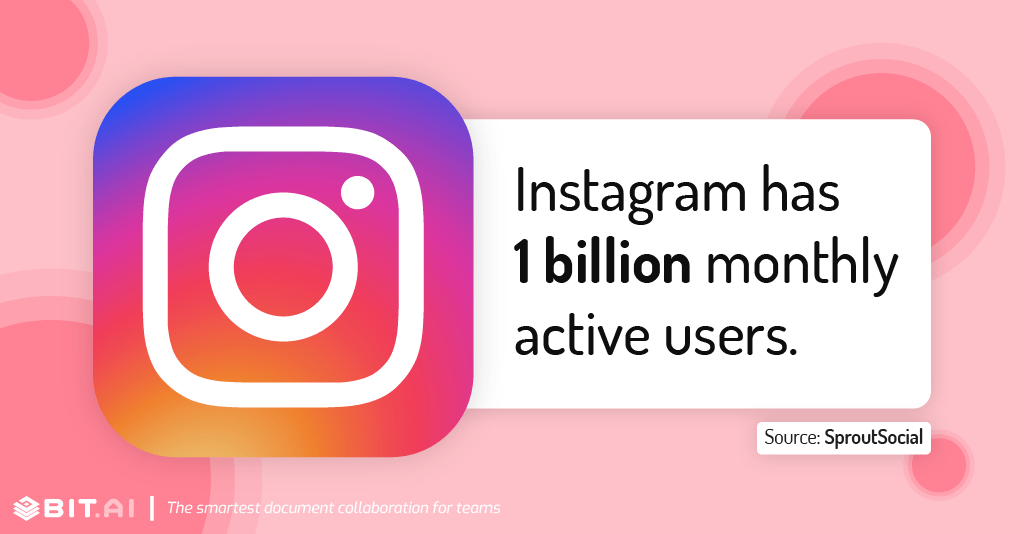 Instagram stats #2
And those daily active users are continuously contributing to the platform as per 95 million photos are shared on Instagram on a daily basis. Talk about an engaging community! ( Source: Hootsuite )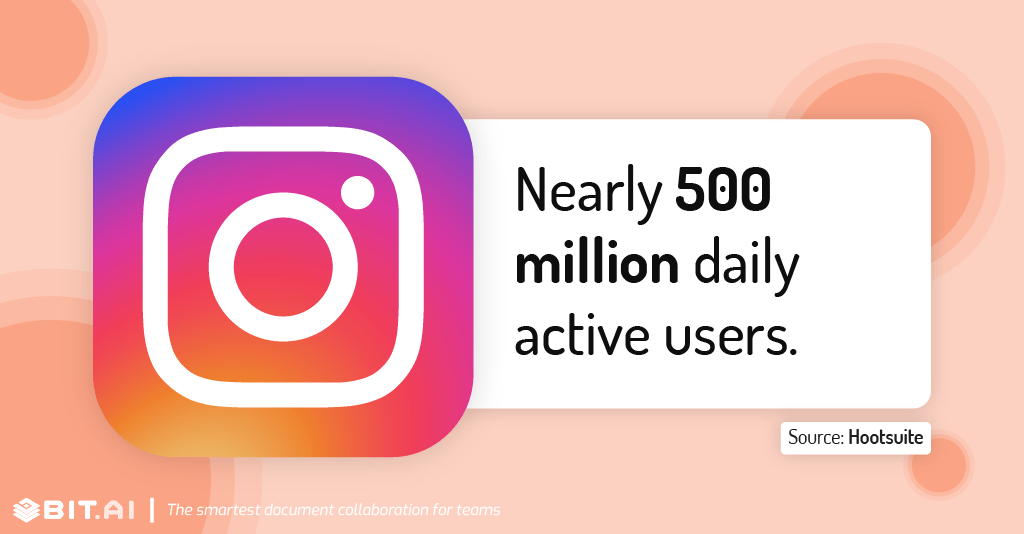 Instagram stat #3:
Brands show up on Instagram every single day of the month. Which is why it's imperative for your business to keep producing quality content regularly and keep a posting schedule ready for Instagram.( Source: Hootsuite )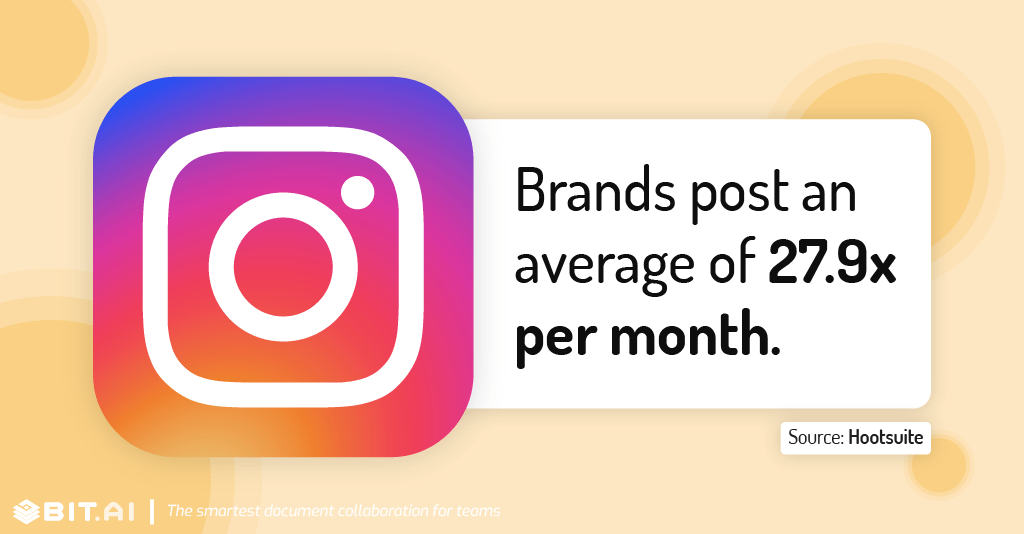 Instagram stat #4:
Another BIG reason why marketers and businesses need to be on Instagram. Your potential customers are actively looking out for you on Instagram and if you don't have a business page ready yet, you are already losing out on their business. ( Source: Hootsuite )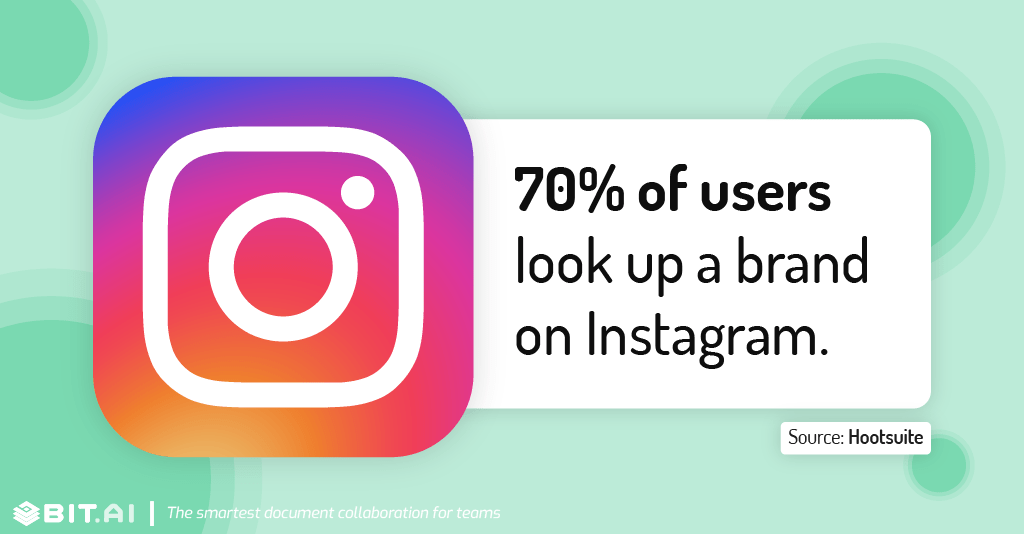 Instagram stat #5:
From automobile spare parts to t-shirt, people are visiting business profiles regularly to check out fresh new products and services. (Source: AdEspresso )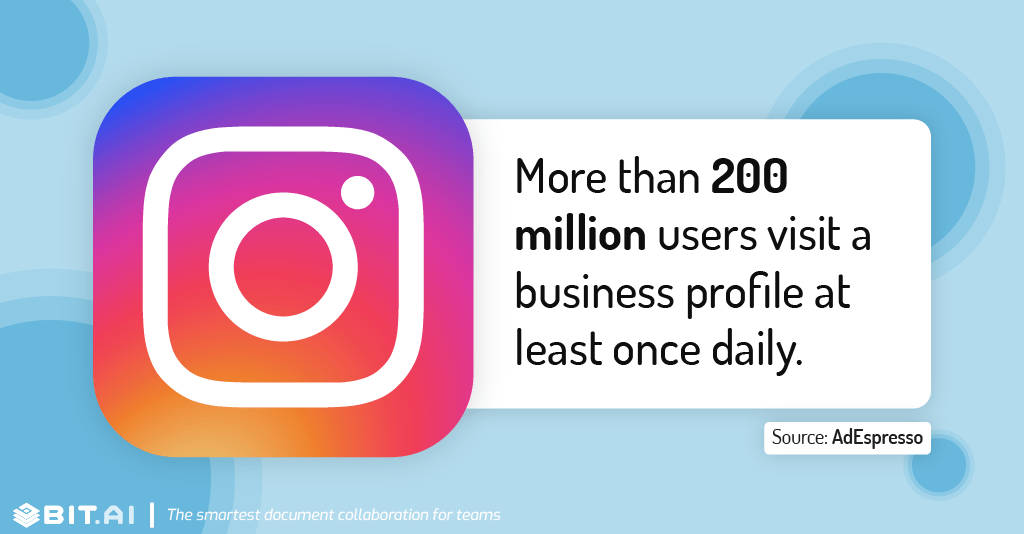 Instagram stat #6: 
The like button is hit around 4.2 billion times day! Which shows that Instagram's community is not there to passively consume content but to regularly engage.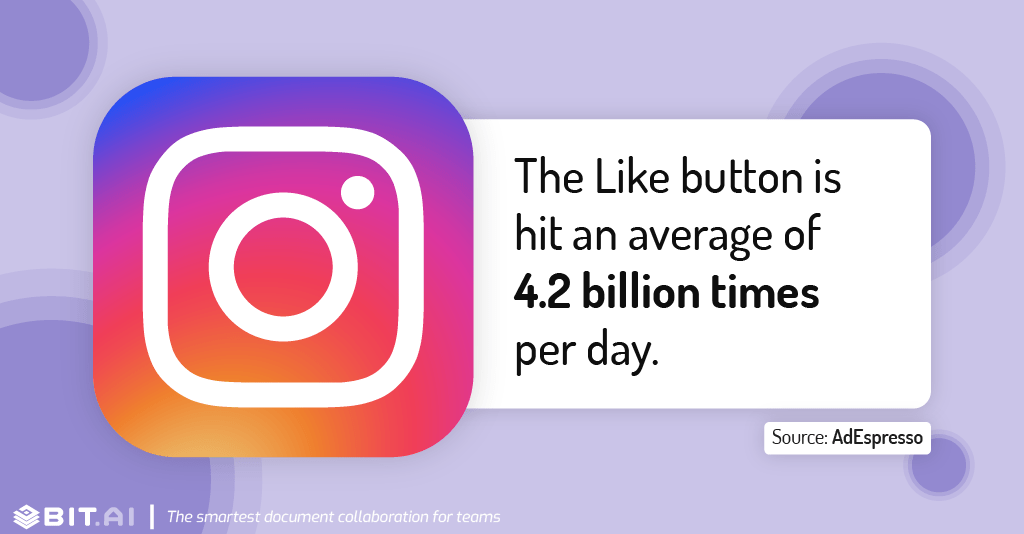 Instagram stat #7:
As we mentioned above, Facebook's audience is highly enthusiastic about engaging more with Instagram and as a result. Instagram see a significantly higher rate of engagement than their Facebook counterparts. ( Source: Hubspot )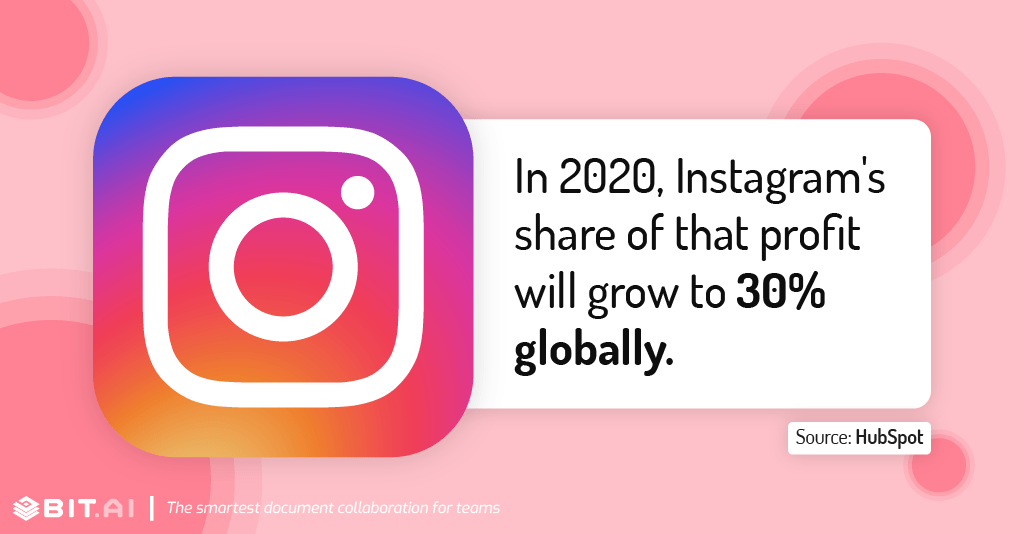 Instagram stats #8: 
 Instagram looks like an engagement behemoth for brands because of the video based promotions.( Source: Hubspot )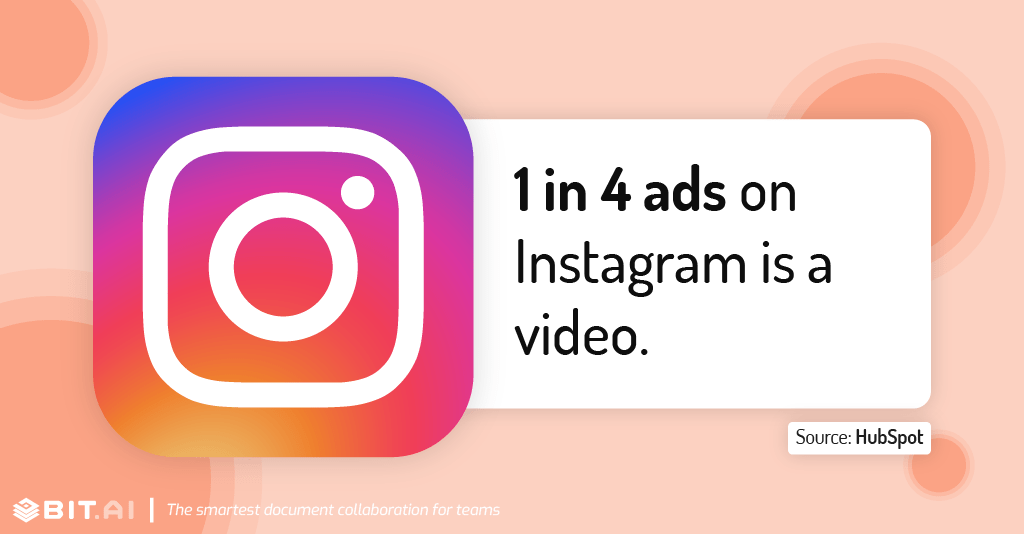 Instagram stat #9: 
Branded hashtags are easy to track and encourage the use of user-generated content (UGC). Since people are more likely to follow or buy from you if your friends are talking about it, branded hashtags are a great marketing strategy being deployed really well on Instagram.(Source: AdEspresso)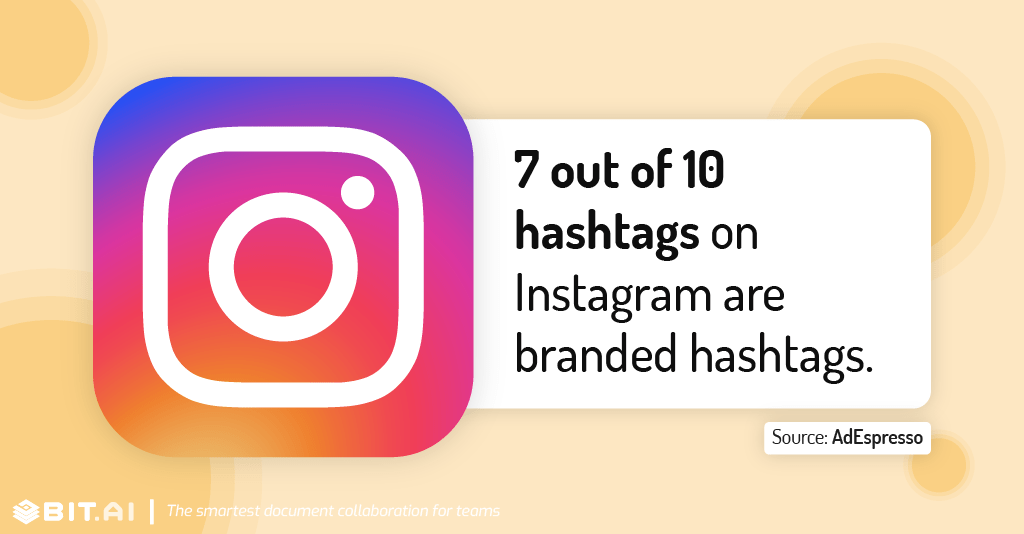 Instagram stat #10:
Even though Instagram allows the use of a maximum of 30 hashtags per post, the magic number seems to be 11, according to a report. Use at least 10-15 hashtags to allow your Instagram post to be discovered from various niches, which ultimately leads to more brand exposure and brand equity. (Source: Adspresso)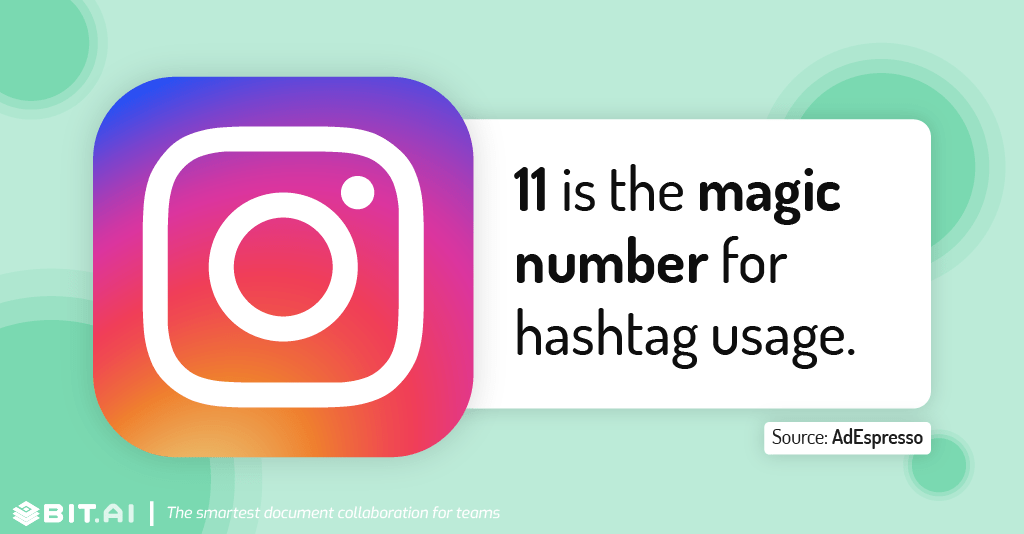 Instagram stat #11:
It is 54 times higher than Pinterest and 84 times higher than Twitter! Instagram all the way!( Source: Brandswatch )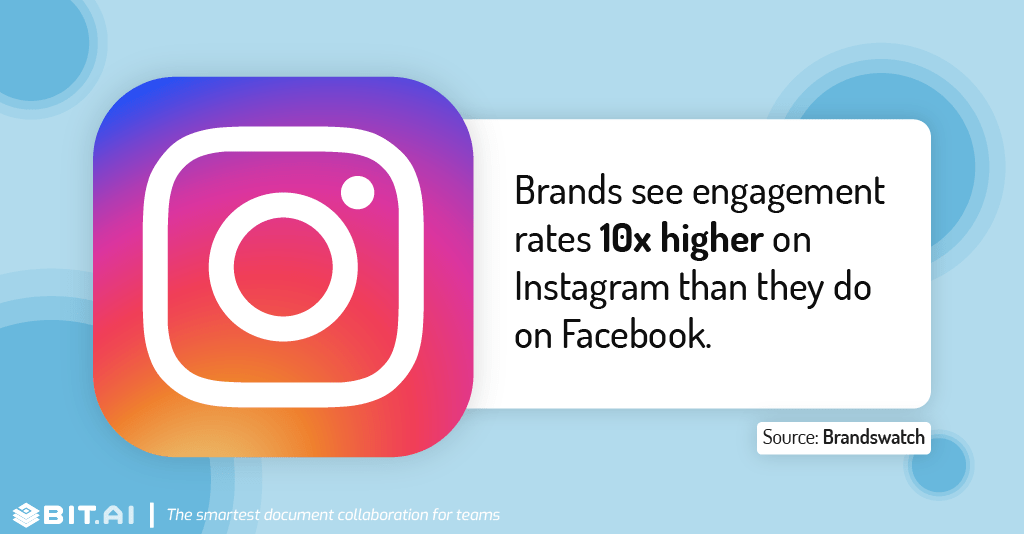 Instagram stat #12:
80% is a LOT! Make full use of this opportunity by converting your account into a business account. An Instagram Business profile allows you to add additional contact information like your company email, phone number, and address that isn't available for personal profiles.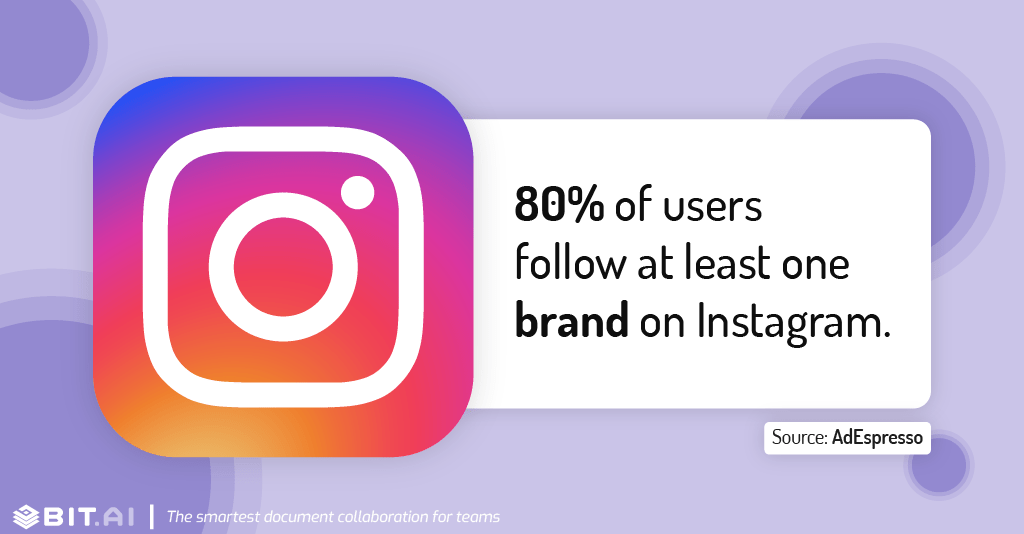 Instagram stat #13:
While Instagram is a visual platform and people expect nothing but awesome pictures from other users- be it their friends or businesses- don't shy away from occasionally letting people know about the products or services you provide. If you don't want to mess up your "feed aesthetics", post about your products in Instagram stories!( Source: Hootsuite )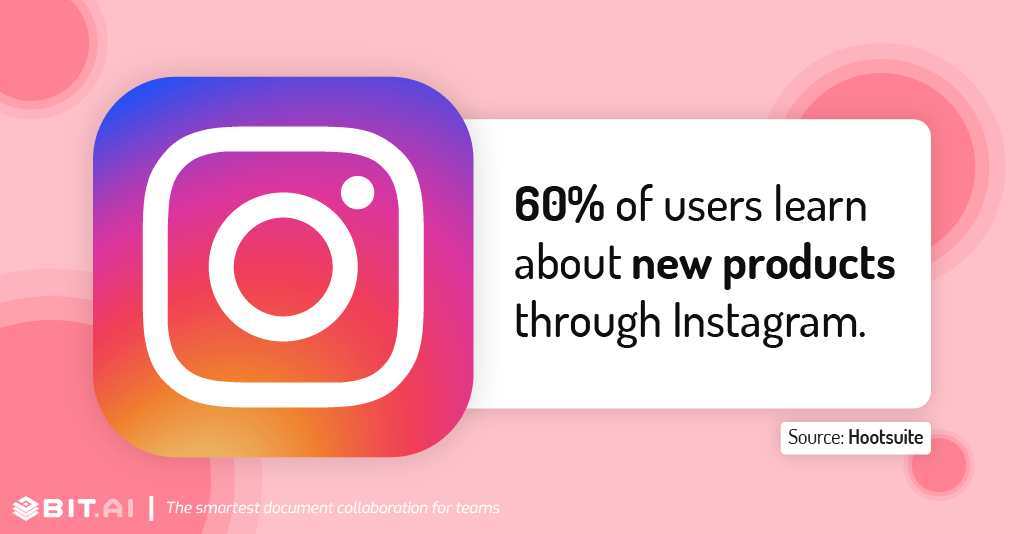 [/vc_column_text]
Instagram stat #14:
When other users post about your business, it leads to a higher degree of trust amongst their peers about your brand. And higher trust often leads to high conversions. Make sure to create branded hashtags and ask your followers to use it to share their side of the story.(Source: Hootsuite )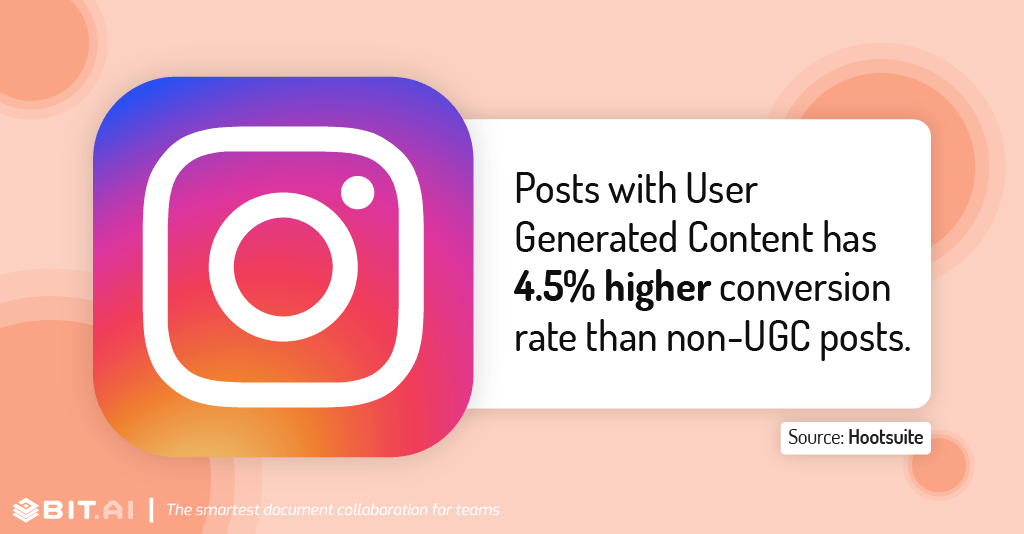 Instagram stat #15:
Geo-tagging can help your business to appear in the search feed when a user looks for a certain location. This increases your overall brand reach and helps you target customers you weren't able to reach out to before.( Source: Socialreport )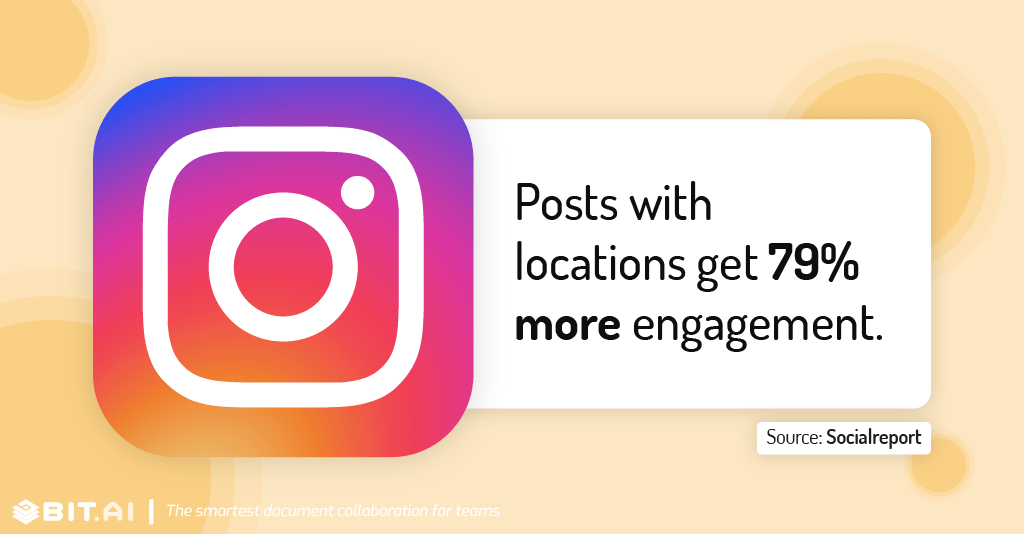 Consistency is the key to success. And Instagram is no different! Brands use the same filter for each post to maintain a coherent narrative and make their brand instantly recognizable by its followers.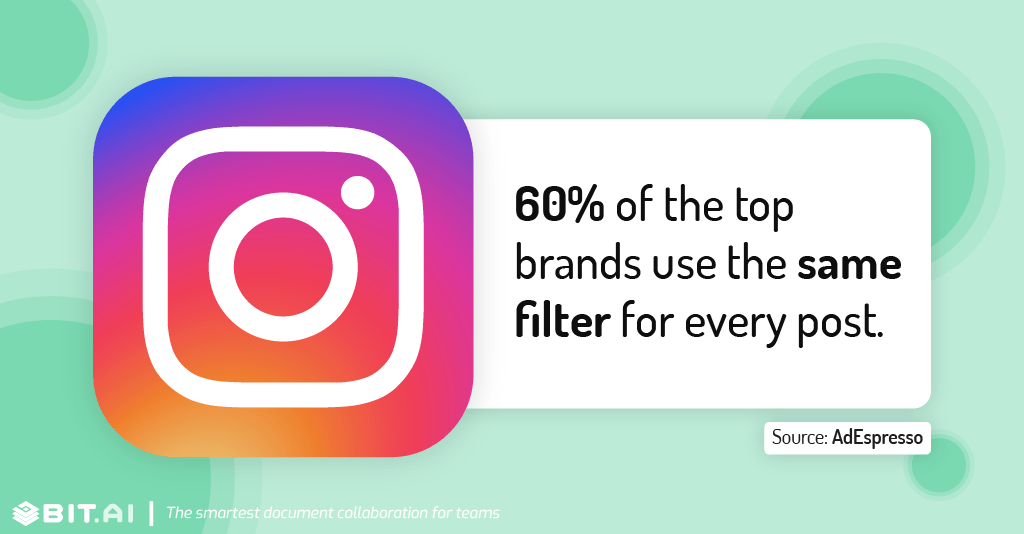 Instagram stat #17:
Enough reasons for you and your business to take Instagram seriously ;)(Source: AdEspresso )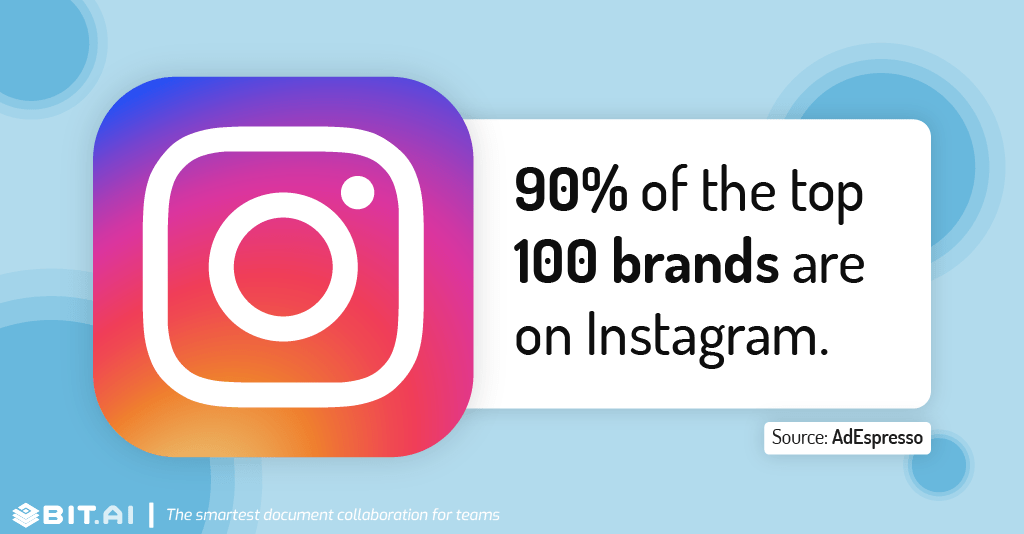 Instagram stat #18:
This is an interesting one. Longer hashtags do well because they are usually really specific to a business, landing them in the category of branded hashtags. Thus, they appeal to a niche audience, making your Instagram post highly engaging. On the flip side, using shorter hashtags like #goodvibes is so generic and broad that your post is likely to get lost in the sea of images.( Source: AdEspresso )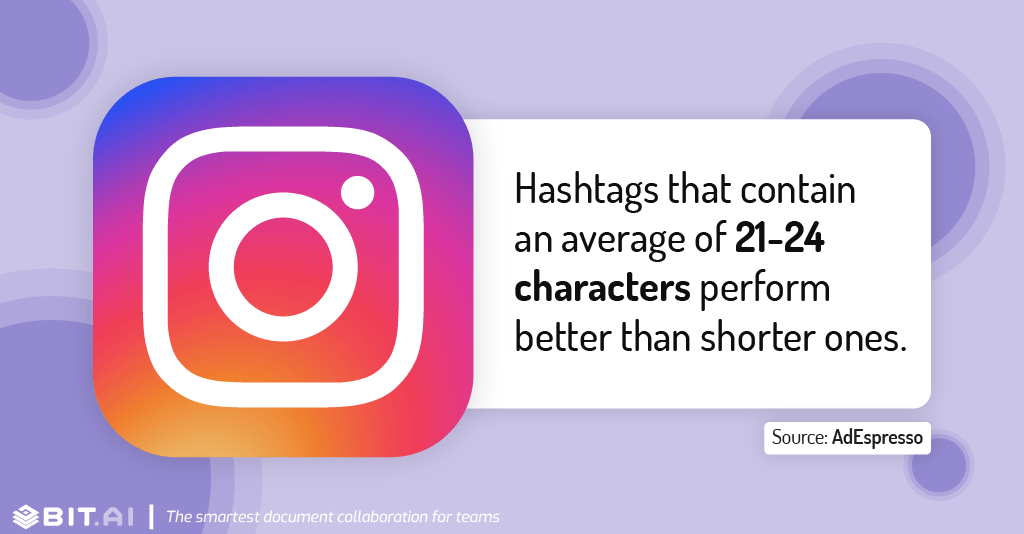 Instagram stat #19:
Whenever you post something on Instagram, don't forget to give your followers a heads up about the post by putting it up on your Instagram story. Being a relatively new feature, Stories get a lot of views and user engagement.( Source: Hootsuite )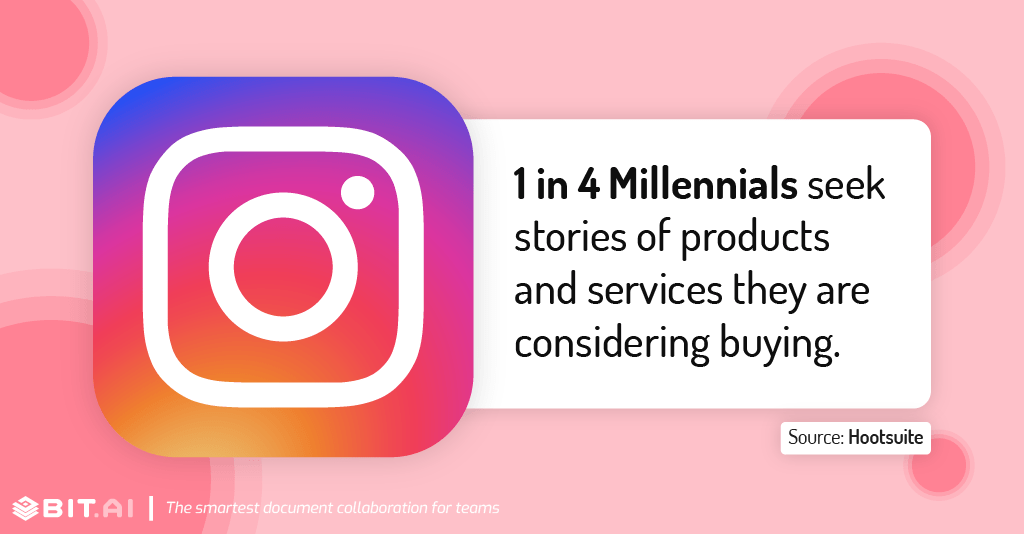 Instagram stat #20:
Thanks to Snapchat, people are already well versed with the concept of stories and actively seek out new stories from their friends as well as brands. Hence, it's no surprise that Story ads increase ad recall and have a high CTR.( Source: Hootsuite )
Instagram stat #21:
Which means that 80% of all daily active Instagram users watch Instagram stories just as often as they're checking their feeds. Your business clearly shouldn't be ignoring Stories!( Source: Statista )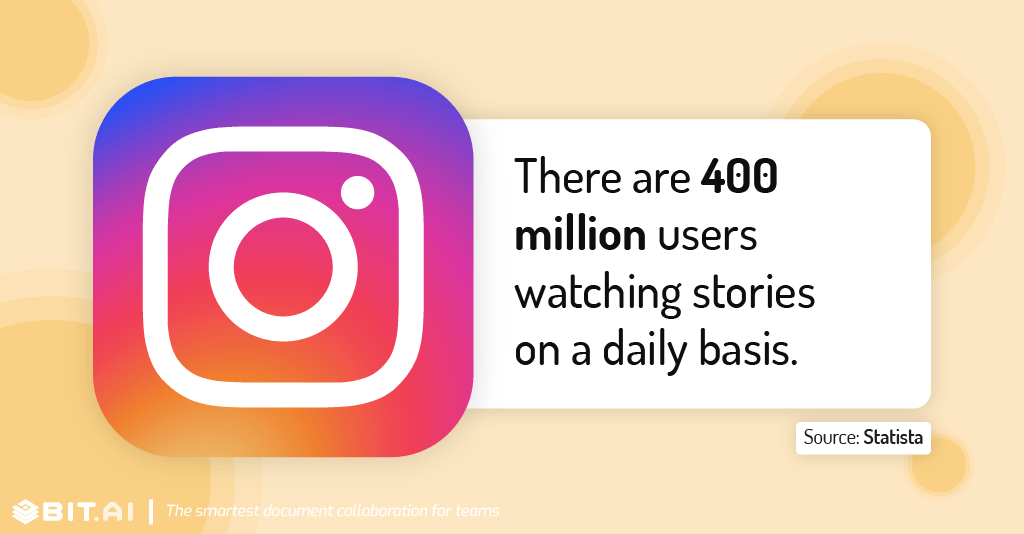 Instagram stat #22: 
It shows that people are actively looking out for products and services on Instagram and not just pretty pictures of beaches in Hawaii!( Source: AdEspresso )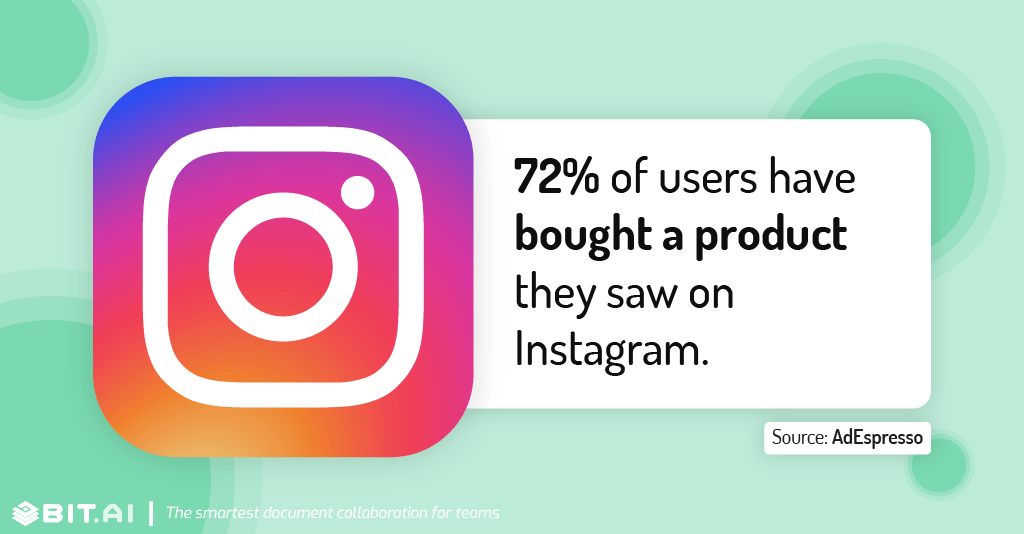 Instagram stats #23:
Videos are a very engaging form of communication as they can get your message across more thoroughly. Experiment by putting our videos on Instagram or going live and see if your fans enjoy watching them or not.( Source: Brandswatch )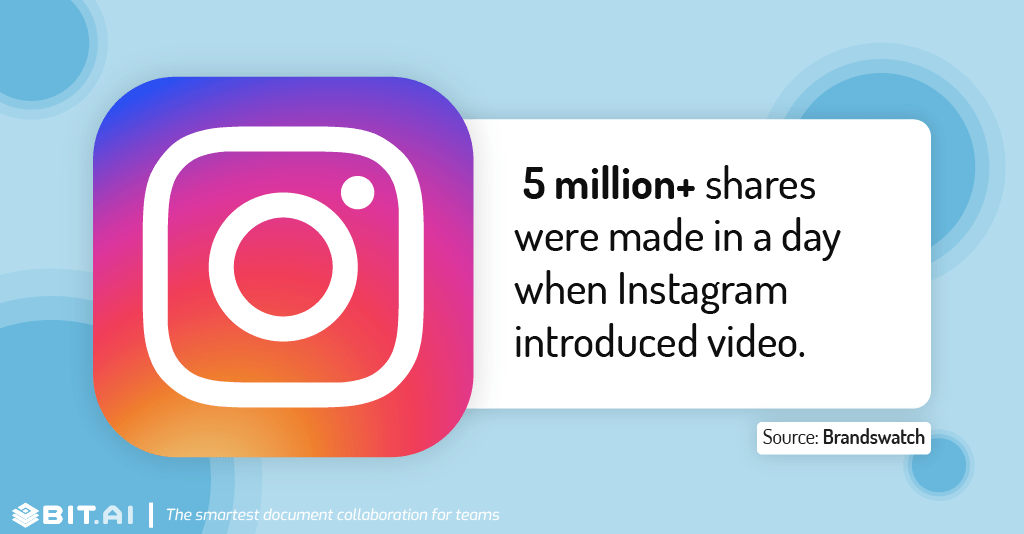 Instagram stats #24:
If you are in the Fashion business, there's no better place to be then Instagram.( Source: Brandswatch )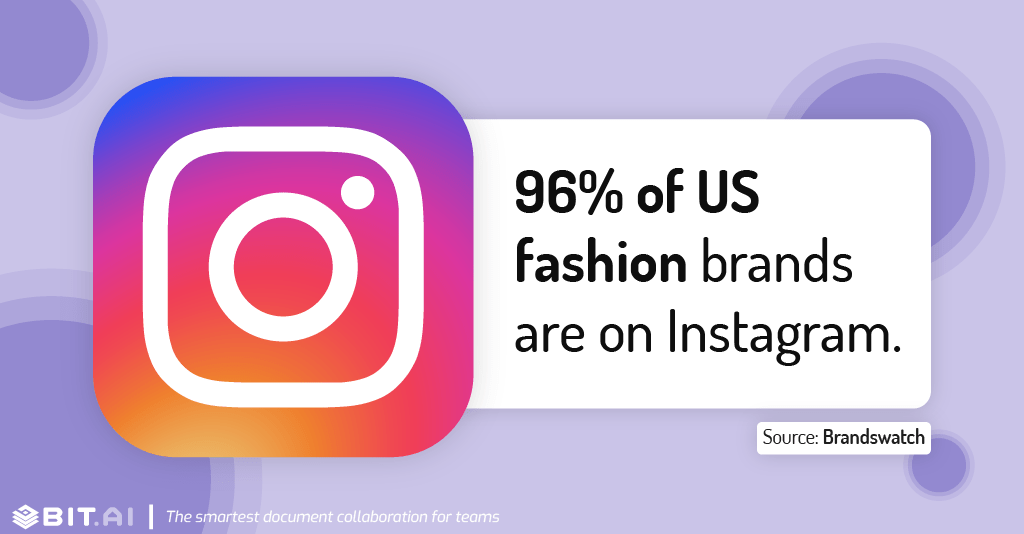 Instagram stat #25:
If your business has a Youtube channel as well as an Instagram account, you might want to consider cross-promoting them both and telling a coherent story throughout the customer journey.( Source: Hootsuite )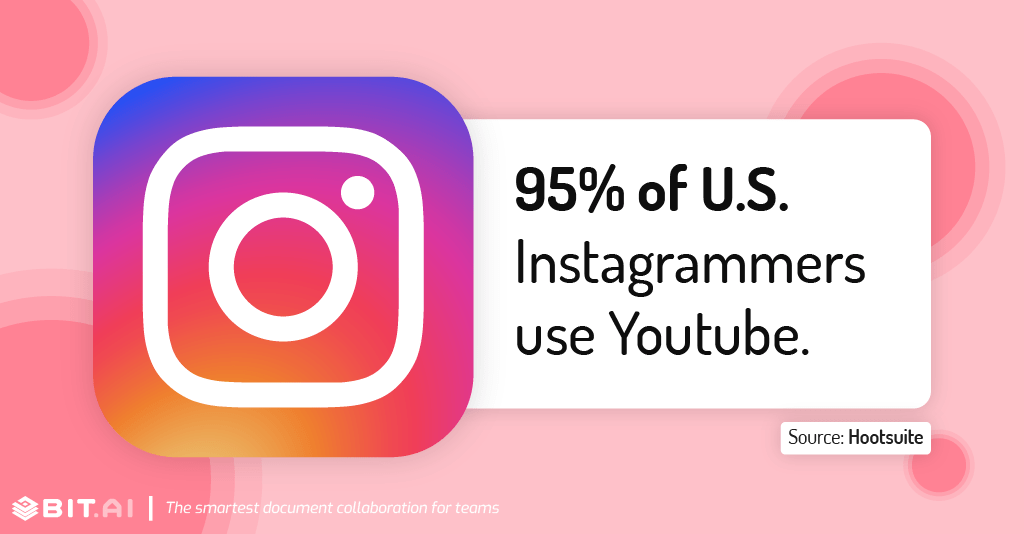 Conclusion:
Can you really doubt the massive reach and influence Instagram is having on the world right now? After seeing all of these statistics, you really can't deny the incredible marketing capabilities Instagram has. If you are a marketer or business owner in 2020 and not using Instagram for promoting your products or simply engaging with your fans, you are missing out on a lot of business to your competitors. Hope these Instagram statistics will light up a fire inside you to get creative with your Instagram strategy and take your business to newer heights!
Further reads: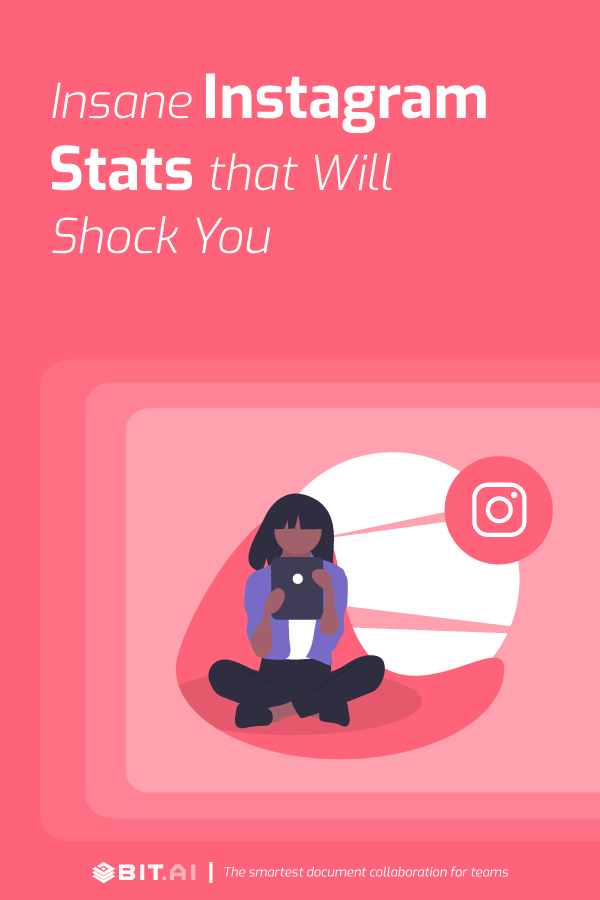 Related posts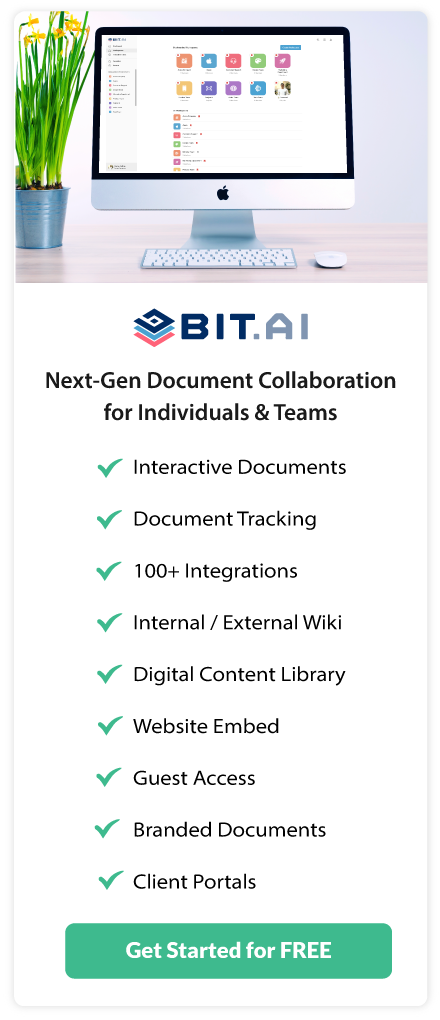 About Bit.ai
Bit.ai is the essential next-gen workplace and document collaboration platform. that helps teams share knowledge by connecting any type of digital content. With this intuitive, cloud-based solution, anyone can work visually and collaborate in real-time while creating internal notes, team projects, knowledge bases, client-facing content, and more.
The smartest online Google Docs and Word alternative, Bit.ai is used in over 100 countries by professionals everywhere, from IT teams creating internal documentation and knowledge bases, to sales and marketing teams sharing client materials and client portals.
👉👉Click Here to Check out Bit.ai.