Are you considering homeschooling your kids this year? For many family's homeschooling has become their number one choice for their children's education. There is a lot of planning that is required to ensure that your children of various ages are learning, excelling, and growing at the right-pace. It's important that the educational environment you are creating is tailor-made for each child's needs & capabilities.
The great news is there has been a growth in educational technology that is revolutionizing the success of homeschooling! Homeschool educators have access to various resources to help engage, inspire, and teach their students.
Before we jump into some of the best tools, let's cover the basics…
What is Homeschooling?
Homeschooling is an educational option that parents prefer to teach their children at home, rather than enroll them to study in a public or private school. Parents or hired homeschool educators take responsibility for their child's education.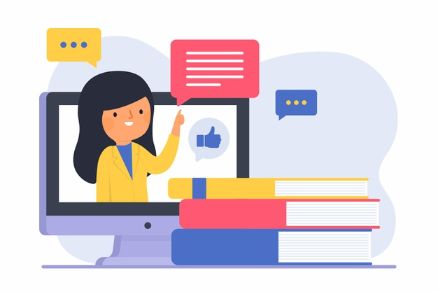 They coordinate and create lesson plans, practice effective teaching methods, gather reading materials, develop quizzes, and identify achievement milestones.
There are many benefits to homeschooling. Here are just a few of them:
Parents get to spend more time with their children.
They get to create a learning environment that has been adapted specifically to that child.
Children can learn at their own pace.
With the current environment, it's also becoming a way to keep children safe.
Homeschooling was previously popular in rural areas, but now it's widely practiced across large cities. The tremendous growth in digital learning has made teaching methods and resources easily available and helps ensure that children at home can receive a top-notch education.
How to Homeschool Your Kids?
With the many benefits of homeschooling, there comes a lot of involvement from parents and homeschool educators. In general, the same person is managing the child's education over a long period of time. This means the same teacher across subjects and over the years. It's important that education is adaptive to suit the child's age, personality, and changing capabilities.
We've put together some important pointers for you to consider as you prepare or enhance your homeschool instruction.
1. Set a Schedule
One of the most important elements of homeschooling is too make a school schedule and do your best to adhere to it. A great way to do this is to display the schedule in a prominent way so that everyone in the family knows when it's 'school time.' Breakdown the schedule so that the family knows what subjects will be studied when.
Ensure that you are spacing out the day and include time for creative play and activities to break up the day. Identify your children's favorite subjects and those subjects they are less enthusiastic about. Create a schedule so that there is a nice mix between them. One of the perks of homeschooling is that you can customize just about anything, down to the schedule. You're number one goal is to create a positive atmosphere so that knowledge can flow!

Ensure you follow the homeschooling laws in your state which could specify a curriculum or specific guidelines that have to follow.
2. Identify Measurable Goals
When you're creating your lesson plans, make sure that you are setting goals of what your children need to achieve by a certain time period. Regardless of whether you're teaching literature, math, or science – you'll need to keep track of educational goals.
For example, set goals when a literature book is read and the curriculum is finished by. Create a goal when multiplication tables will be completed by. Remember these are goals, sometimes they will be exceeded and other times timelines will need to be moved out. Always retain a bit of flexibility as children can fall sick and need extra help along the way.
Your goal is to make sure your children are learning. It's always a great idea to divide goals into short-term and long-term goals, as per your child's capability. Make sure you identify metrics to help you track their progression.
3. Prepare Resources
While homeschooling might often be considered a cheaper option as compared to private education. You have to consider the cost of keeping one parent at home as an educator or the cost to hire a homeschool instructor.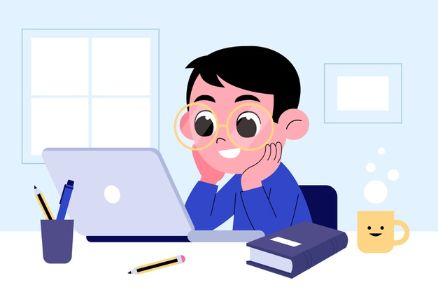 There are additional costs to consider such as resource materials, books, desks, art supplies, and more. Ensure that you have a financial plan in place and an educational reserve backup for any unforeseen expenses.
4. Use Homeschooling Tools
There are a variety of different homeschooling tools to help you prepare, organize, schedule, and create a wonderful learning environment for your children. The better organized and prepared you are the better the lessons will be to help your children learn and grow effectively. Digital tools are one of the best ways to keep your work organized and it's important to choose tech platforms that will make your life easy and help you create wonderful teaching and learning experiences.
We know that the digital world is growing and it can be overwhelming to figure out what tools are best for homeschooling. Don't worry we have put together the very best applications and tools to help make homeschooling a joy!
List of Best Homeschooling Apps and Tools to Teach Kids
We've broken this list into categories to help you find the best homeschooling applications that best fit your needs. This list will certainly help you save time researching various platforms.
Class Management & Student Projects: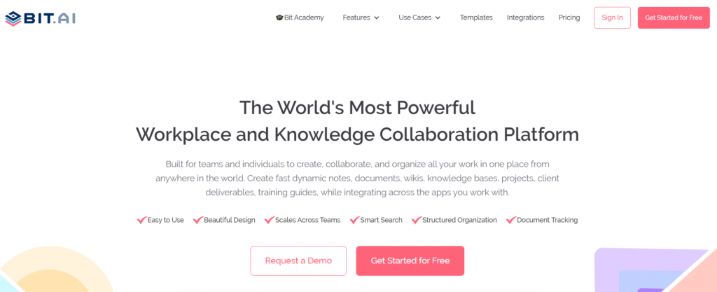 The first homeschooling tool on our list is Bit.ai – the best workspace and document collaboration platform. It's a new modern approach for education that allows teachers and students to share, express, teach, and learn across all types of digital content.
Just about anything can come alive inside of Bit documents, this includes videos, presentations, surveys, and much more. Having your lessons, class projects, assignments, etc. weave together with digital content makes for a more complete learning experience.
Bit is one of the smartest ways for educators and students to collaborate on everything related to school. Use their educational templates to create lesson plans, share classroom resources, collaborate on projects, work on student assignments, and much more.
Educators can create different virtual classrooms through 'workspaces' and fill them with material across different subjects. They can invite students to have comment access so that students can ask questions and engage with lessons.
Students can create their own workspaces and invite educators to have editing access to receive feedback and comments on the work they turn in. By allowing students and teachers to think and communicate beyond text and images, Bit documents provide a holistic digital learning experience that is perfect for our digital world and unleashes creativity for all.
Attendance and Grade Tracking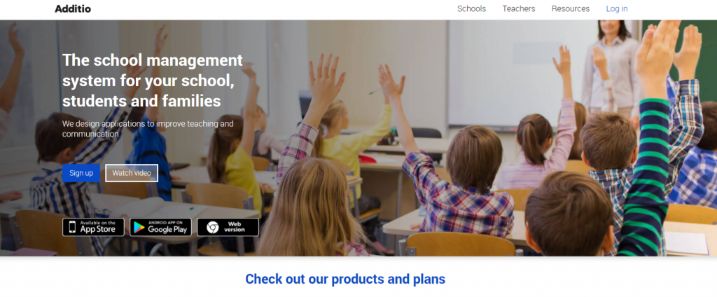 Additio is a great homeschooling app that provides educators a way to manage all their administrative tasks in one place. Keep attendance records, students' grades, etc well organized. Use Additio to formalize the administration of your classes in a simple and easy-to-use way, this homeschooling tool should help set some structure for children to take homeschooling seriously.
Educators can use Additio to grade students, manage their schedule and timetable, track attendance of students, plan classes by units or sessions, and much more.
Gamification of Learning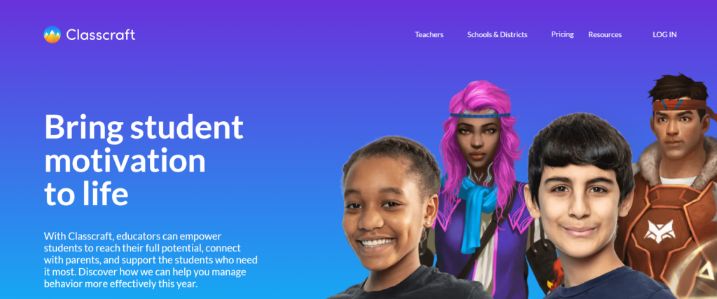 Classcraft engages students through gamified lessons. It's carved out a niche for itself as an engagement management system (EMS). Students can create characters for themselves and they either power up or lose health points based on how they're doing in class.
An educator can create quests that weave lesson objectives into an exciting adventure story where students can move at their own pace and participate in challenges to earn rewards for their virtual avatars. Classcraft is an incredible homeschooling tool to reinforce positive behavior while learners build knowledge and strengthen communication.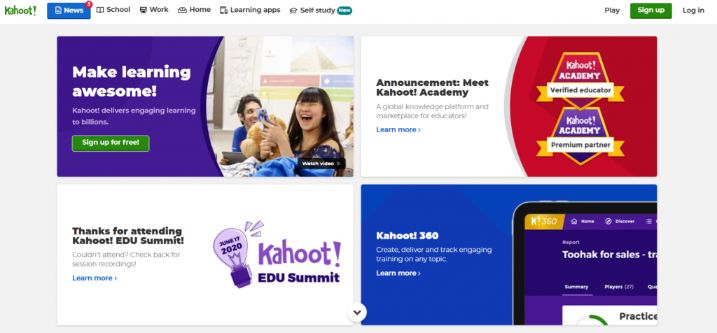 Kahoot is a fun app that turns boring lectures into a game show! By gamifying the learning process, Kahoot aims to involve students and educators for better engagement and learning retention.
The platform allows educators to create fun games and quizzes on any topic and in any language. They can then host the game with questions on a big screen by connecting a laptop with a projector to engage children and create a quiz-show atmosphere.
Teachers can create games with multiple-choice questions to which students respond and teachers can then track their performance and analyze their strengths/weaknesses.
Canvas/ Whiteboard Tool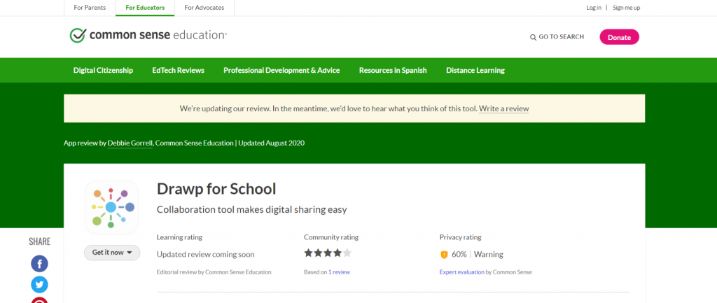 Drawp Unlimited is a great whiteboard substitute to create drawings and assignments. Learners can work independently to create original drawings on a concept which helps in visual learning. Drawp has many creation tools such as paintbrush, photos, audio, sticky notes, text, clip art, etc. Educators can also utilize the resource marketplace to collaborate on lesson plans and other resources.
Drawp is better suited to younger students who will enjoy the free-form drawing aspect. Educators can upload a worksheet or use a premade graphic organizer or even create reports on a variety of topics. It can be used to brainstorm digitally and even make collaborative presentations by using pictures to create a slide show.
Explain Everything Whiteboard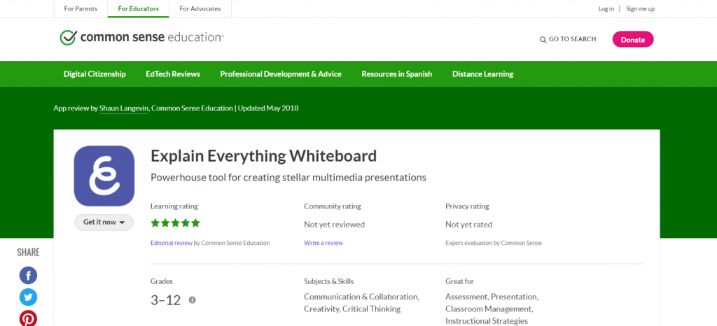 Explain Everything is a whiteboard app that lets you design, animate and narrate explanations, lessons, tutorials, assessments, etc. You can write or highlight texts using a stylus, and import images, videos, PDFs, excel sheets, graphs, and much more into your whiteboard. Explain Everything uses a screen recorder to record your presentation/tutorial/video and you can then create a web video link of your tool and share it wherever you want.
Explain Everything is mobile responsive, so even if you don't have a laptop, you can easily use it on your smartphone without any problems. Educators can use it to give feedback on projects or documents that learners might have created.
Creativity Tools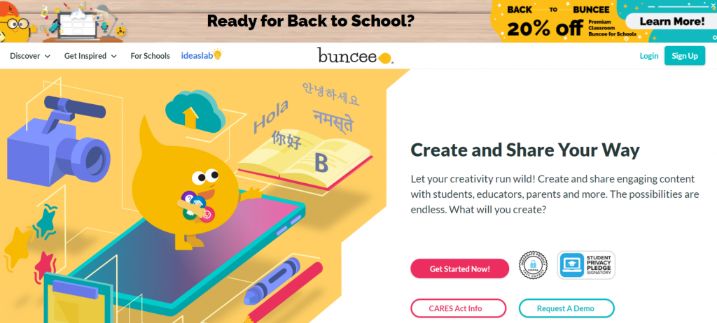 Buncee is an all-in-one communication tool that gives freedom to students to express their imagination any way they want – which makes it a must homeschooling tool. Buncee allows students to create animations, emojis, drawings, videos, and much more. With thousands of templates from education to business, educators can create nearly every education-related document like assignments, reports, course plans, schedules, to make learning colorful and fun.
With Buncee boards, you can create Buncees around topics to share with your peers and get their reaction and feedback. Educators can engage students in the learning process with the help of Buncee badges that can be given for completing assignments, engage in discussion, creating buncees, and more!
Say goodbye to those boring old presentations and shift to the perfect alternative slideshow tool- Prezi.  Prezi is a great presentation software that uses motion, zoom, and spatial relationships to bring your presentations to life. It's an online tool that allows you to interact with information visually and it makes use of one large canvas that allows you to pan and zoom to various parts of the canvas and emphasize the ideas presented there.
Transitions in Prezi are a lot slicker and neater, not to mention more interesting. Use Prezi to seamlessly integrate media content, images, and other elements directly into the presentation to make dynamic learning content while schooling at home.
Content Curation Tools

elink was ranked the best website for teaching and learning by AASL (American Association of School Librarians), making it one of the best apps for schooling from home. While learning you are likely to find yourself researching on a topic, preparing for lessons, creating reading lists, or gathering digital content.
elink is the only platform that allows you to curate important information from around the web and turn it into beautiful shareable content in minutes! Elink's Chrome Extension makes link sharing even more helpful. You can save images, web pages, or website URLs directly to your post, or you can save it for later in the link library.
Padlet is the next wonderful homeschooling tool that is aesthetically pleasing and easy to use. It allows learners to collect information from the internet and pin it onto virtual bulletin boards. Lika a wall full of Post-it notes you can add text, links, images, videos — basically anything — can be added to a board and organized.
Learners can also upload documents they've own resources, like class notes or completed assignments. It is a great research tool to bring in multiple resources and perspectives on a topic. Educators can use it as a form of formative assessment to track students' understanding of a concept. Padlet is well suited for subjects that have creativity or research components.
Interactive Quiz Tool
A widely popular and well-loved student collaboration tool is next – Quizlet. Quizlet is an interactive quiz tool, that helps students memorize facts in a fun way. It utilizes user-generated sets of terms and descriptions and enables learning through quizzes – flashcards for individual learning or competitive games for group study.
With access to millions of question sets, learners can practice on any topic, though the most popular are languages. Quizlet contains many available study sets and different study modes to make homeschooling fun. Quizlet is widely used for subjects that require rote learning.
Read more: Study Guide: What is it & How to Create an Amazing One?
Build 3 D models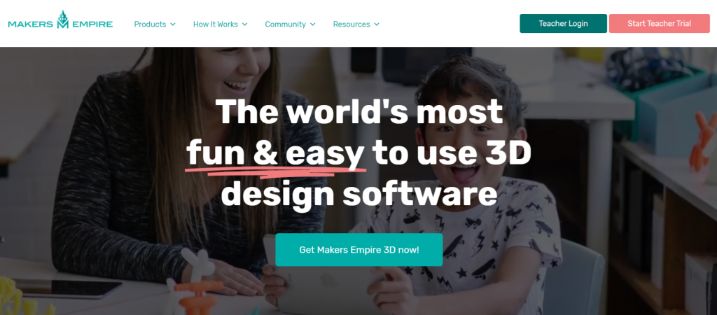 Enrich your child's creativity and problem-solving skills with a fun and easy to use 3D design software – Makers Empire. With Makers Empire learners can unleash their imagination, build simple to complex 3 D models, develop the creativity, solve problems, share designs, and engage with other creators.
With Makers Empire, you can engage students in STEM learning and real-world problem solving, including Design & Technology into their curriculum, integrate 3D design and printing and improve student learning outcomes. It's super fun, super easy, and educational.
Mind Mapping Tool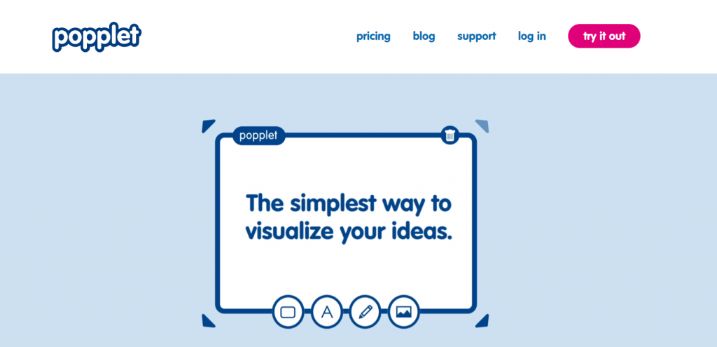 Many children are visual learners so the best way for them to connect all those concepts together is by using a mind mapping tool. Popplet does just that! It helps capture, visualize, organize, and share ideas.
Learners can use Popplet to build everything from simple lists to timelines to complex spiderwebs. Your mind map can have text, images, and video, and be in multiple languages. Popplet helps you see what you think, how you think it and is a must-have app if you are schooling from home.
Before you go!
Our team at bit.ai has created a few awesome education templates to make your processes more efficient. Make sure to check them out before you go, you might need them!
Summing Up
Educators dictate the future generation as they shape the minds of the next generation. With this big responsibility on their shoulders, they need to be equipped with everything they need to make their job easier.
Technology has been a great facilitator and enabler providing multiple curriculum resources and administrative tools to help teachers devote more time to engaging and teaching children. Children nowadays are very comfortable with technology and enjoy new and exciting ways of learning. Multimedia content and technology-assisted learning are here to stay so why not jump onto the bandwagon early on!
Which homeschooling app or homeschooling tool do you use while teaching? Did we miss out on your favorite homeschooling app for education? Let us know by commenting below. Happy Teaching!
Further reads: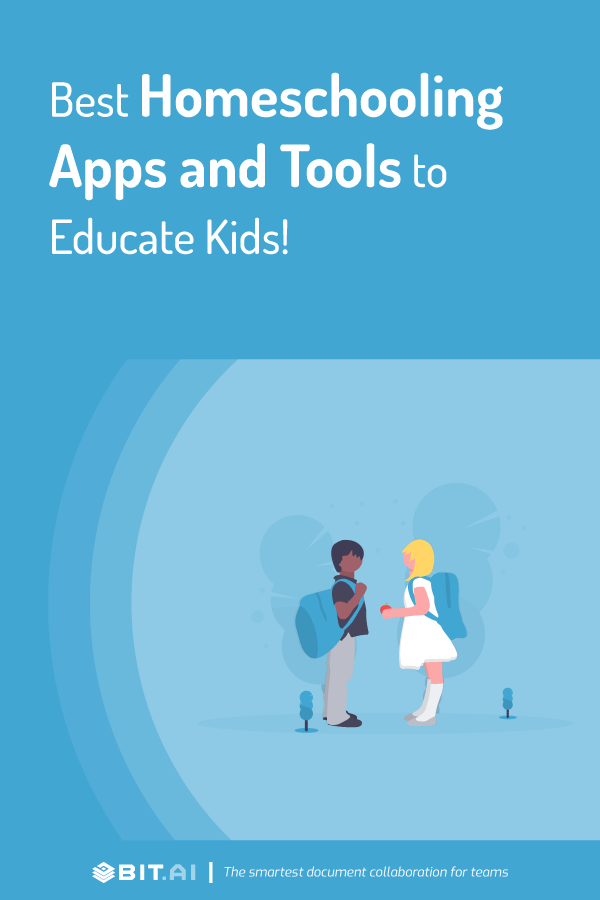 Related posts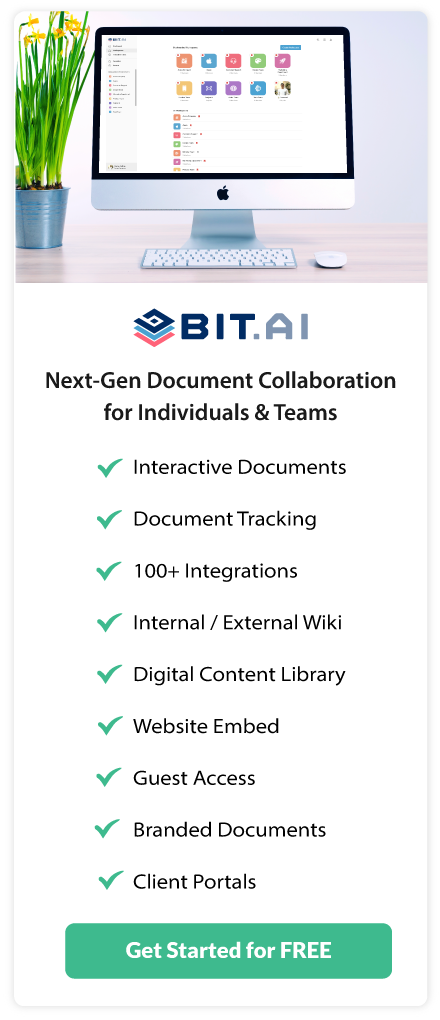 About Bit.ai
Bit.ai is the essential next-gen workplace and document collaboration platform. that helps teams share knowledge by connecting any type of digital content. With this intuitive, cloud-based solution, anyone can work visually and collaborate in real-time while creating internal notes, team projects, knowledge bases, client-facing content, and more.
The smartest online Google Docs and Word alternative, Bit.ai is used in over 100 countries by professionals everywhere, from IT teams creating internal documentation and knowledge bases, to sales and marketing teams sharing client materials and client portals.
👉👉Click Here to Check out Bit.ai.