Being a marketer comes with a mountain of responsibility.
Not only do you have to keep track of all the activities going on, but you also have to coordinate with people, juggle multiple tasks, handle lengthy feedbacks, and the list goes on and on.
And just when you thought things couldn't get any more hectic, a new marketing campaign or project emerges and you are once again down at the bottom of the mountain you were climbing.
So how can you manage this new challenge to ensure that you have a fruitful result?
There is a handy little document that will establish a better understanding of your project/campaign, lay down the path for you to achieve your goals, and ultimately help you drive towards success.
We are talking about a marketing brief, of course!
If you are a struggling marketer with a new project on your hands, you need a marketing brief. For that, you have come to the right place!
In this blog, we will walk you through the meaning, importance, and steps involved in creating an effective and efficient marketing brief for your new project!
So quit waiting around and jump right in!
What is a Marketing Brief? (Definition)
First off, let's try to understand what exactly a brief means. In one word, we can say that a brief is a guideline. It outlines a plan with goals and instructions to complete a task and keeps everyone informed about the task.
So we can define a marketing brief as a document with guidelines for running marketing campaigns and projects.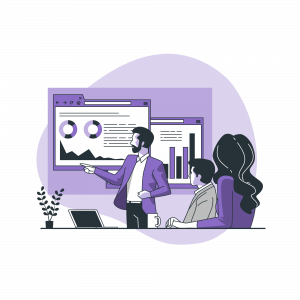 It acts as a game plan which lays the foundations for or provides a framework on how to carry out or deliver a new marketing campaign. It also keeps other marketers informed about your marketing objectives and anticipated results.

These documents can be used by your own internal team members or be shared with external resources such as ad agencies, copywriters, or graphic designers.
Your marketing brief will contain instructions and information to ensure that your marketing projects or campaigns are successful. This means that it will help you connect with your target audience and meet their demands.
But if you're wondering whether creating a marketing brief is worth your time, then scroll down to the next section to find out why it is extremely crucial for your marketing campaigns or projects.
Importance of Marketing Brief
We already discussed that, in essence, marketing briefs are guidelines that lay a solid foundation for your marketing campaigns.
This is to ensure that all the teams involved in the campaign are kept in the loop about all the activities going on and the strategies to be executed.
The benefits of producing a marketing brief do not limit themselves to being a solid foundation for marketing campaigns, rather it offers a wide range of functions that help your new projects.
Here are a few benefits of creating a marketing brief:
Sets clear-cut goals for your marketing campaign
Lays down a timeline for you to follow
Assigns responsibility to members or parties involved
Helps in describing the purpose of your marketing strategy
Lays out the measurements that will help determine the success of your campaign
Identifies the audience and desired outcomes of a project or campaign
In short, a marketing brief keeps everyone updated, clarifies roles and objectives, and simply eliminates the possibility of any confusion.
That's why we say that a well-formatted and well-structured marketing brief can make or break a marketing campaign.
Now that you know the importance of creating a marketing brief for your marketing ventures, let's take a look at the steps involved in creating a good one!
Read more: User Persona: What is it & How to Create it?
How to Create a Marketing Brief? Follow these Steps!
Following are the steps involved in creating a marketing brief with the clear-cut categories that define its purpose.
Step 1. Write Company Description
Everyone probably already knows what your company does, but it's still important to give a brief description of your company and company values in your marketing brief.
You can start by providing the background of your company and a summary of your product or services. Mention the core values of your company. Include your mission statement and brand voice as well. The more the details, the better the context.
Doing this will not only help your internal staff members understand the importance of your project or campaign but also ensure that external parties like stakeholders, ad agencies, copywriters, etc. are all fully informed about your company.
Read more: Creative Brief: What is it and How to Write it? (Free Template)
Step 2. Include Audience Information
Understanding who your target audience is crucial to your marketing campaign. So it is imperative that you know who you are targeting or trying to reach with your campaign.
Is it consumers or local businesses? What are the audience demographics? The answers to these questions must be included in your marketing brief.
Segment your audience into detailed personas. Describe their problems and demands. Include as many details as you can about your target audience in this section so that is it easy for your team to understand who they are going to deal with.
Step 3. Discuss Competition
This section of the marketing brief requires you to describe the current state of the market. Discuss your competitors and the market so that your team knows what they are up against.
Study how competitors are marketing their products. Try to understand what's making them stand out. Analyze their successes and failures. All these will give you a better insight into the market situation and will help you plan accordingly for your campaign.
Step 4. Write a Summary
You can include a summary or an overview of your project or campaign in your marketing brief so that everyone who reads it gets an idea of what it plans to do.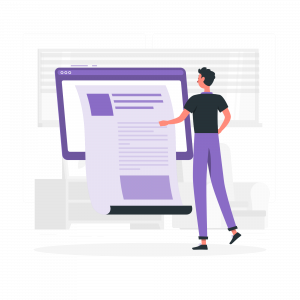 Here you can briefly describe your project or campaign, what it will contain, what it aims to achieve, and any other important detail. You can also state your purpose here and try to explain what exactly you are looking to accomplish.
Step 5. State Goals and Objectives
Use this section of your marketing brief to state the goals and objectives you want to achieve with your campaign or project.
Define your goals and be specific about them. This could be anything from increasing sales by 20% to gaining 10,000 new followers on social media.
Whatever be your objectives and goals, make sure that it aligns with your brand and its values. Here you can discuss how the campaign or project will be beneficial to your company and how your company's final goal relates to your campaign/project goal.
Step 6. Develop Campaign Strategy
Once you have your audience information, discussed your competition, and stated your goals and objectives, it's time to get down to the detailed aspect of your marketing brief. Here, you will decide in detail what exactly you plan to do and how exactly you plan to do it.
Developing your campaign strategy is like an in-depth version of your summary. It requires you to analyze your competition, study your market audience and then make decisions on how to go about achieving your targets.
You can list out the keywords you are going to use, discuss your content length, plan cross-platform promotion, or anything else that is suited for your campaign or project.
Read more: Design Brief: What is it & How to Create One that Works?
Step 7. Include Timeline
Launching a campaign or a project may not have exact dates. This might create some confusion and cause delays to work. That's why it's important to establish an outline of your activities in advance and create a tentative timeline.
You can include short and long deadlines within the time frame you outline and break down each step to make it easier for your team. This will help everyone involved in the project or campaign to be on track and finish their tasks on time.
Step 8. List Out Deliverables
Deliverables are the goods and services that are produced as a result of your campaign or project. This can include designs and logos you have created, ads you made, social media posts, etc. All these should be listed out in your marketing brief.
Be clear about what deliverables you expect from your campaign and make sure to include them in your brief.
Step 9. Mention the Channels
This section of your marketing campaign requires you to mention the channels through which your deliverables are going to be distributed. It means that you determine which channel of distribution is going to help you reach your target market more efficiently and effectively.
Your channels can include emails, social media, printed content, television, or even an omnichannel approach. Listing this out will help your team members understand where exactly to focus after their work is done and prevent any wastage of time and effort.
Step 10. Outline a Budget
You need a budget to understand how much you can spend on each campaign/project. That's why it's extremely important to have a separate section that outlines the budget in your marketing brief.
Map out your expenses and compare them with your previous campaigns, and then determine the range for your budget. Make sure that you provide some wiggle room for any unexpected expenses and risks.
Step 11. List Out Stakeholders
In this section of your marketing brief, you list out the names of everyone involved in your campaign and their responsibilities along with it.
Here, you'll decide and write down who is in charge, who creates strategies, who executes it, and so on. This is extremely useful for all the people involved in understanding their roles and relationships within the campaign/project.
Step 12. Track and Measure
This last section to be included in your marketing brief is a section for tracking and measuring your success. Here, you can collect all the necessary details and information related to your campaign/project for evaluating your performance.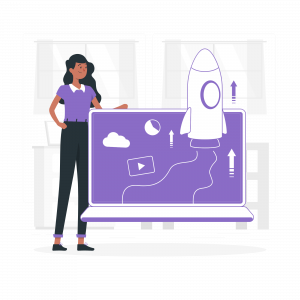 You can outline a list of key performance indicators (KPIs) and compare all your predictions to the actual results to determine whether your campaign goals were fulfilled or not.
Step 13. Share the Brief
Now that all the elements are included in your marketing brief, the final thing to do is to share it across the teams you'll be working with.
Be prepared to answer any questions or take feedback from your colleagues in case they have any suggestions to make. This will strengthen your relationship with your team and ensure that all members are on the same page.
Follow these steps and you are sure to create a well-structured marketing brief for your campaign!
Wait! Before you leave, we want to introduce to you an amazing tool that can help you create your marketing brief without breaking a sweat and share it across your entire company in a matter of few seconds.
Yes, it's possible! Don't believe us? Then, scroll down to find out more!
Bit.ai: Tool for Creating All Sorts of Marketing Documents
Bit.ai is a cloud-based document creation and collaboration platform, designed exclusively to satisfy all your documentation needs. Yes, that includes your marketing brief as well!

With the help of bit, you can create, edit, organize, manage, and easily share your marketing brief, all under one roof, and that too in just a matter of few minutes!
Too good to be true? Then, check out these amazing features of Bit and see for yourself!
1. Fully Responsive Templates
Bit comes with an extensive template gallery that offers you a great variety of templates for your marketing-related documents. All you have to do is just pick a template you like for your marketing brief and customize it however you want. They are all fully responsive on every kind of device and make your process super easy!
2. Auto-Formatting
The last thing you probably want to think about while creating your marketing brief is the format of your document. Well, that's no longer part of your worry with Bit's auto-formatting feature. Your entire document will automatically be formatted, which means that your marketing brief will have a consistent and uniform look.
3. Real-Time Collaboration
Working on a marketing brief is not a one-person job, it is a team effort. In such moments Bit's real-time collaboration feature is truly a blessing. It allows you and your team to collaborate and work together on the same document, making changes and edits in real-time. With bit, you can even highlight sections, leave comments and mention people as well.
4. Smart Workspaces
Bit lets you create infinite workspaces and folders around projects and teams to keep all your work organized. This lets you store all information related to creating a marketing brief in a neat and orderly manner, making your work much more efficient.
5. Interactive Documents
Another great thing about Bit documents is that they are super interactive and support rich integrations! This means that you bring your document to life by adding all kinds of media to your marketing brief, such as excel sheets, charts, graphs, presentations, and so much more.
6. Document Sharing
With bit, there are so many ways you can share your marketing brief. You can export your document by converting it into Docx, PDF, and other formats or use Bit's link-sharing option to share your document with anyone you want. You can even use its guest access option which allows you to invite your internal staff member or external parties as guests into your workspace and give them view-only or comment-only access to documents.
We can go on and on about Bit's amazing features, but we believe that it's best you experience it first-hand. After all, Bit has everything that your marketing brief needs.
So, what are you waiting for? Get Bit and make your lives easier!
Our team at bit.ai has created a few awesome marketing templates to make your marketing process more efficient. Make sure to check them out before you go, your marketing team might need them!
Conclusion
It's true that you can always dive straight into your marketing campaign without creating a marketing brief or any planning, but it's also true that you will crash land without much to recover from.
With a well-defined marketing brief, you can define, plan and evaluate your overall campaign and make sure that it sails smoothly even against all odds.
In this blog, we have equipped you with a step-by-step guide on how to write a structured marketing brief. And with Bit by your side, things just got a lot easier for you!
So go out there and create amazing marketing briefs!
Further reads: 
Marketing Proposal: What is it & How to Create an Effective One?
17 Marketing Terms You Must Be Aware Of!
Emotional Branding Strategy Guide for Marketers!
12 Marketing KPIs Every Marketing Team Should Monitor!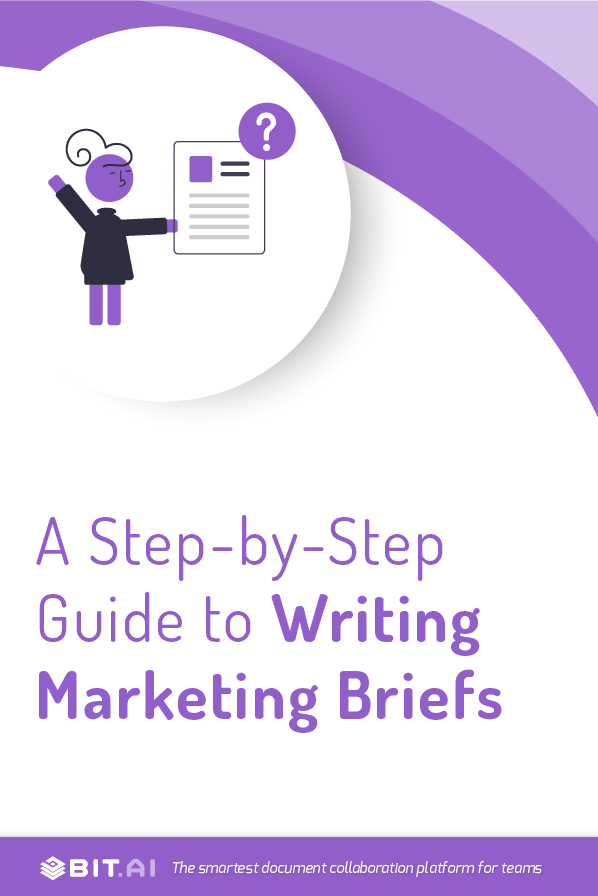 Related posts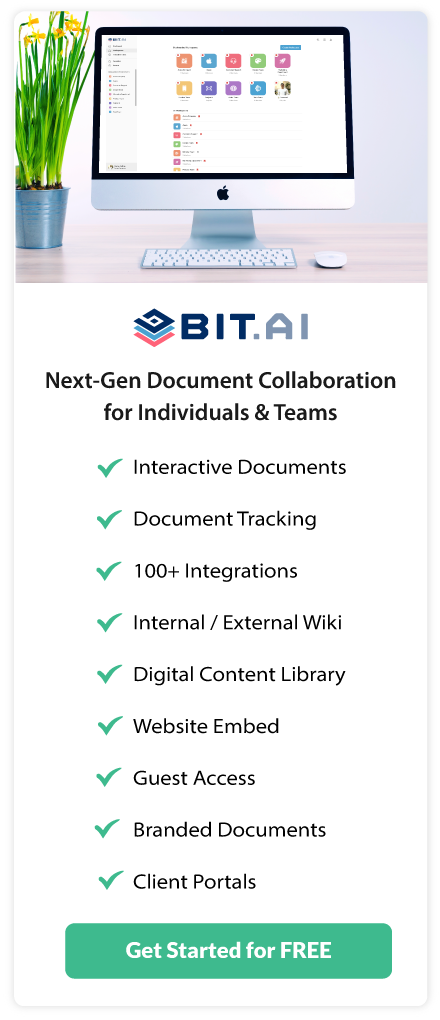 About Bit.ai
Bit.ai is the essential next-gen workplace and document collaboration platform. that helps teams share knowledge by connecting any type of digital content. With this intuitive, cloud-based solution, anyone can work visually and collaborate in real-time while creating internal notes, team projects, knowledge bases, client-facing content, and more.
The smartest online Google Docs and Word alternative, Bit.ai is used in over 100 countries by professionals everywhere, from IT teams creating internal documentation and knowledge bases, to sales and marketing teams sharing client materials and client portals.
👉👉Click Here to Check out Bit.ai.