Do you know that an average employee spends about 90,000 hours at work during their lifetime? That's almost a long time of 9 years? Business owners say that employees are their extended family, while in reality, many employees exit the company sooner or later. The employee lifecycle begins from the day the potential employee learns about the company until the time of their exit from the company. This employee lifecycle involves several steps, and each stage holds immense significance for employees and organizations.
In this article, we will look at 7 such crucial stages in an employee lifecycle, the secrets of a successful employee's journey, and how to measure the employee experience throughout the journey. So keep reading to learn more about this interesting journey and its importance.
What is the Employee Lifecycle?
An employee lifecycle is a model associated with human resources that explains how an employee engages with the company they are a part of and their experience with the employer. It involves various stages that a worker advances in an enterprise and the responsibilities of HR in optimizing that process.
The lifecycle begins before the employee is hired when the employee learns about a company while looking for a job opportunity. Then this process continues from recruitment till their actual time working for the company and extends to their exit from the organization.
Many organizations view employee engagement efforts as temporary rather than adopting them as a consistent corporate mindset. They choose to focus on customer satisfaction rather than customer engagement. If you want to capitalize on the workforce's talent, you must help employees recognize their contribution to the company's success.
The steps in the employee lifecycle vary according to the company's size and the type of employees in the organization. But, as the path from hiring to exit is almost similar, the stages involved in the employee lifecycle are almost the same for all the organizations.
So, let's learn about these seven stages of the employee lifecycle in the next section. Read on.
The Seven Stages of the Employee Lifecycle
The employee lifecycle encompasses the following seven stages in an employee's career: recruitment and resignation, termination, or retirement.
1. Attraction
The first stage in the employee lifecycle is attraction. Even companies with strong products and services fail without attracting and retaining great talent. This is one of the most crucial stages when the potential employee discovers the company and gets attracted to begin a career with that company. The attraction stage begins before the employee applies for the open job position in your organization.
It is about the impression of your company in the minds of employees and stakeholders as a great place to work, including the culture, career advancement opportunities, and compensation packages it offers. This means that clients, stakeholders, customers, potential employees, and current employees have a positive impression and perspective of working within your organization.
You can follow these tips to succeed in employee attraction:
Boost brand awareness.
Follow great culture and be known for it.
Offer attractive compensation and benefits.

2. Recruitment
The next stage in the employee lifecycle is Recruitment. It mostly occurs when a company's existing role or job position gets vacant and the need for a new position is created. This makes an organization seek out and recruit talented and skilled individuals. Some companies even use talent acquisition software that automates the hiring process, like tracking applicants, pre-employment screening, and scheduling interviews with the selected candidates. It helps to streamline the hiring process, save time and attract the best talents.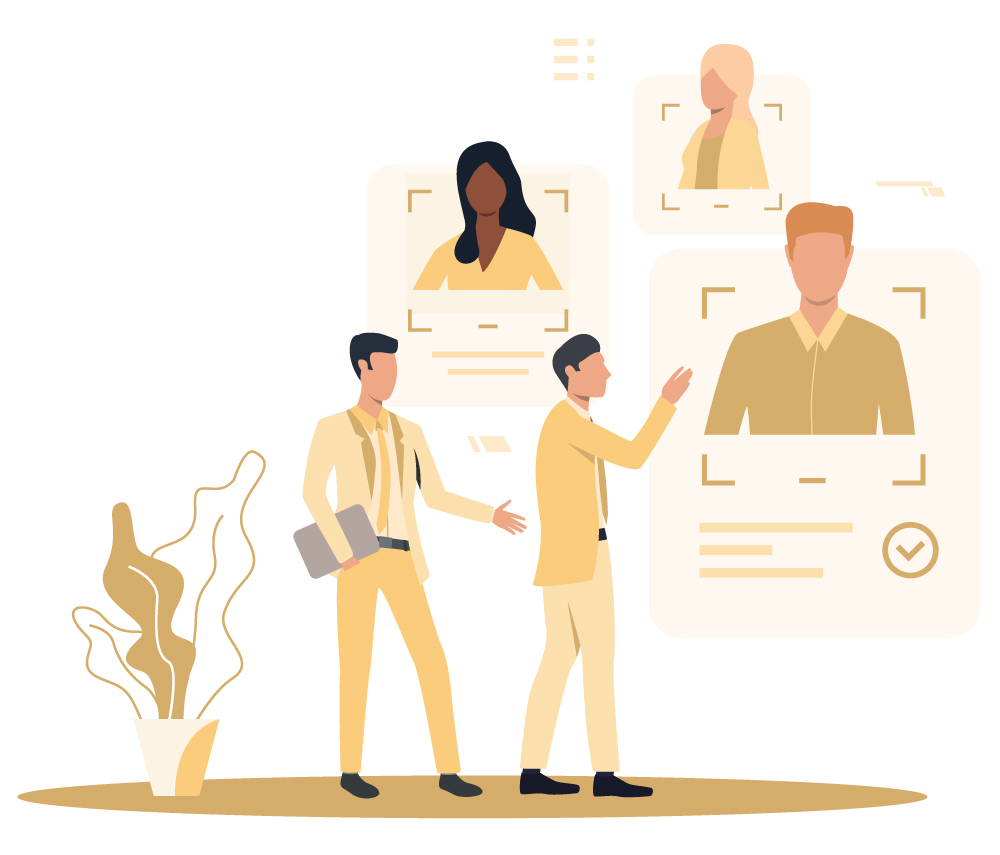 The best recruitment plans offer collaborative hiring with a great set of rules and criteria, good hiring, and meaningful data and stats to improve hiring results over time. Follow these crucial tips in the recruitment stage to succeed in hiring the right talent for your team:
Take referrals from your existing team.
Try out different recruitment platforms.
Be specific about your expectations and requirements for a candidate.
Involve your current employees in the hiring process.
3. Onboarding
After stage that follows recruitment is onboarding. This is the stage when employees accept the job offer. During onboarding, employees learn about the company, its culture, policies, job roles, and the tools they need to work efficiently. Think of it as the first day of work, packed with excitement, energy, and little nervousness. So, it is always better to ensure that the employees get a successful start to their journey. This can be done by helping them adjust to the organization's environment and connecting them with colleagues. The time an employee takes to get up to speed is known as ramp time, and onboarding ensures that employees learn about their new job as smoothly and quickly as possible. In fact, a good onboarding program leads to 69% of employees retaining in the organization for at least 3 years.
4. Employee Development
Some workers are happy working in the same position for many years, while the rest are motivated to improve their skills and knowledge to achieve new heights and positions. During this stage of employee development, you encourage development among your team members, which helps them get motivated to speed up their skill development. You also help them find a future career path within the organization.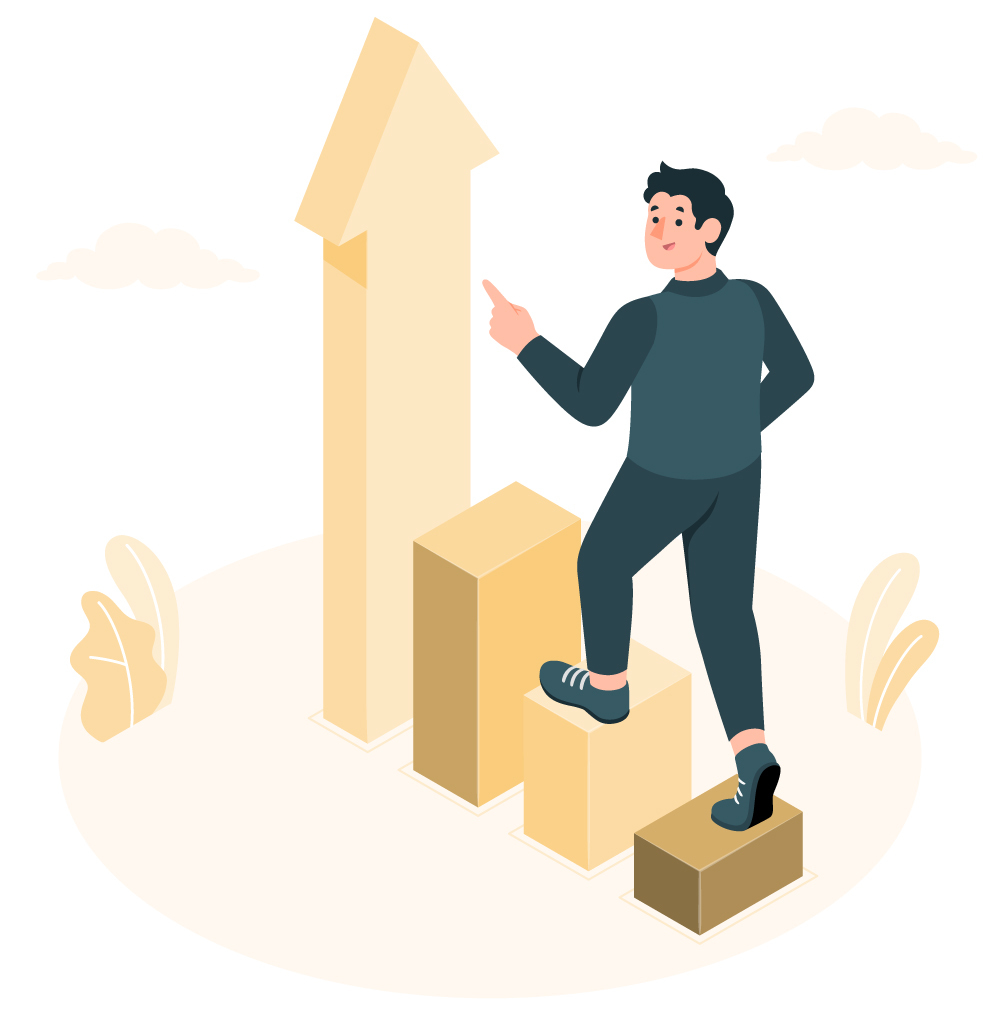 This stage includes the processes and steps an organization follows to give feedback to employees, including performance reviews and regular check-ins. Providing frequent feedback helps you learn about employee performance, understand what motivates them most, and boost employee engagement.
Here are a few tips to improve the professional development stage of an employee lifecycle:
Promote external learning
Help them take responsibility for their development
Reward the employees for learning
5. Retention
Retention is the fifth stage in the employee lifecycle. In this stage, the main focus is not just on retaining your organization's top talents but also ensuring that they are satisfied, happy, and challenged in their job role. The company's culture plays a crucial role in this stage because if a company practices a poor and toxic culture, it results in a high employee turnover rate, which means repeating the hiring process regularly. Continuous recognition, performance evaluation, and training are important for fostering employee engagement and retention. After all, keeping a quality and well-trained employee is more efficient than hiring a new one. According to a report by SHRM, it costs employers 33% of an employee's annual wage to replace them.
Read More: 9 Effective Employee Retention Strategies You Need To Implement!
6. Offboarding
This stage comes when the employee leaves the company. There can be various reasons for it, like retirement, a new job, personal reasons, or termination due to violation of company policies. There is a proper procedure and documentation in the offboarding, which the HR department handles.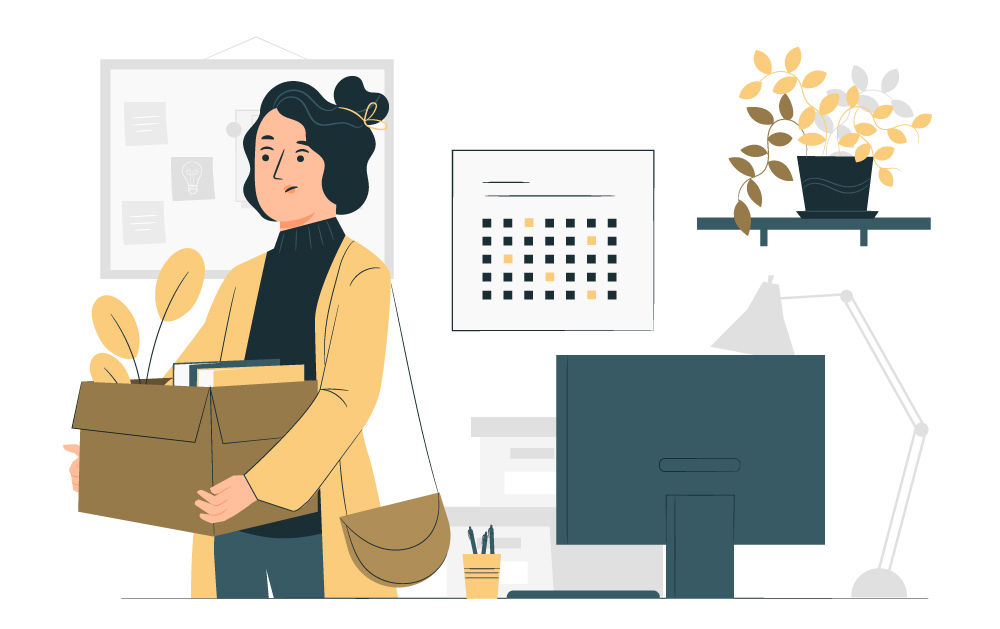 HR's responsible for informing the employee about the final payment and carrying out the offboarding process smoothly. Offboarding is essential as it helps to gain feedback which helps to retain other employees and maintain the corporate brand.
7. Continued Support
Maintaining mutual respect between employer and employee is important even after the employee exits the organization. The employee who exits the organization with a positive experience prefers to refer that company to others for business or employment.
The last stage of the employee lifecycle, i.e., the support stages, should be given equal importance as the onboarding process and approached strategically because when a team member leaves, it also impacts other members. So HR should focus on maintaining the best workspace culture and environment.
Now as we've explored the seven stages of an employee's lifecycle, it's noticeable that each step holds its significance and impacts the organization's overall success in some way or the other. So, let's deeply understand the values and importance of an effective and well-crafted employee lifecycle. Join us and explore the next section.
What is the Importance of Employee Lifecycle?
The employee lifecycle model is a vital function in the HR department, which focuses on the journey of employees and their experience throughout their working period in the company. Employee lifecycle provides a structural framework for employees and helps employers gather valuable insights and feedback that helps them improve.
Businesses can enhance performance, longevity, and productivity by efficiently managing the employee lifecycle. Just like, retaining a talented employee for a longer period saves both time and money by reducing the frequency of hiring.
Think of a company that invests in quality training programs for newly hired employees. Doing this ensures that the employees gain the required skills and become experts in their respective fields of work.
As a result, these employees become a valuable asset for the organization. By focusing on retaining such talent, the company benefits from their expertise and knowledge and saves on recruitment costs which improves both productivity and competitive advantage.
So, an effective employee lifecycle is crucial for reducing employee turnover costs and building a team of the best talents. This sets the stage for the long-term success of the organization.
But now the question is, "How can we measure the impact of each stage?" To answer this, let's dive deeper into the metrics of the employee lifecycle and learn about the insights that drive performance, engagement, and organizational success. Scroll down to discover more.
What are the Metrics in Employee Lifecycle?
Here, we'll discuss metrics in the employee lifecycle model that can help businesses track and get insights about various lifecycle stages to improve the overall functioning of the process :
Recruitment
Time to hire: It refers to the time taken to hire a candidate since the job is posted. It's better to have fewer days than the hiring time.
Offer acceptance rate: The offer acceptance rate is the rate at which the candidates accept the offer. A high rate of accepted offers means you've done your job well in interviewing and finding the right candidates with competitive pay.
Cost to hire: The money and resources spent while conducting the hiring process are known as the hiring cost. Organizations have to take care not to overspend in the hiring process.
Onboarding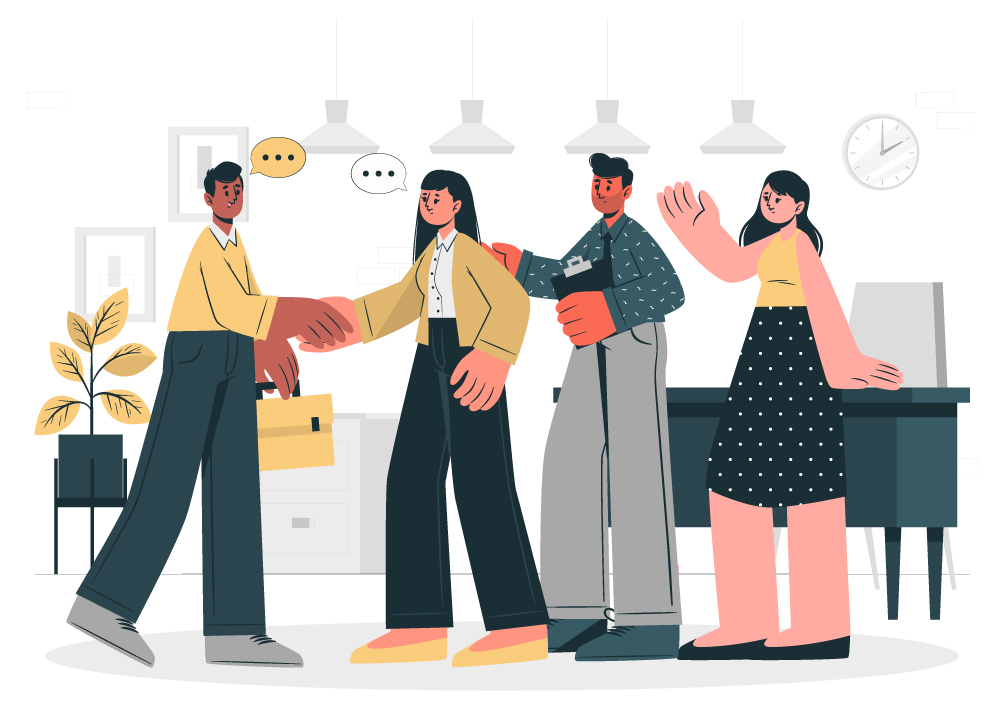 Ramp time: The time a newly hired candidate takes to speed up is the ramp time. When the ramp time is short, it indicates that the training process in your organization is carried out efficiently.
Training effectiveness: It isn't just about training an employee quickly; it's about training them effectively to be experts in doing their job. Measuring training effectiveness and ramp time is better to ensure the employees are efficient and productive.
Read More: Remote Employee Onboarding Checklist and Best Practises!
Development
Productivity: Productivity is crucial for every organization, and the productivity metric can be easily determined using employee output.
Regular feedback: Constructive feedback helps employees improve and Excel. Therefore, managers should provide regular employee feedback and review their performance frequently. They can also schedule one-on-one meetings to address employee challenges and discuss work preferences.
Retention
Employee engagement: Employee engagement is a powerful metric of an employee's likelihood of staying in the company. This is one of the most common and critical indications and can be measured through employee surveys, feedback, and other inputs.
Attrition rate: The pace at which employees leave a company is also known as the attrition rate. When many employees leave an organization, it negatively impacts the company in the long run. The organization has to conduct the hiring process repeatedly, which costs time and resources. Low attrition rates indicate that the employees are engaged, happy, and fairly compensated.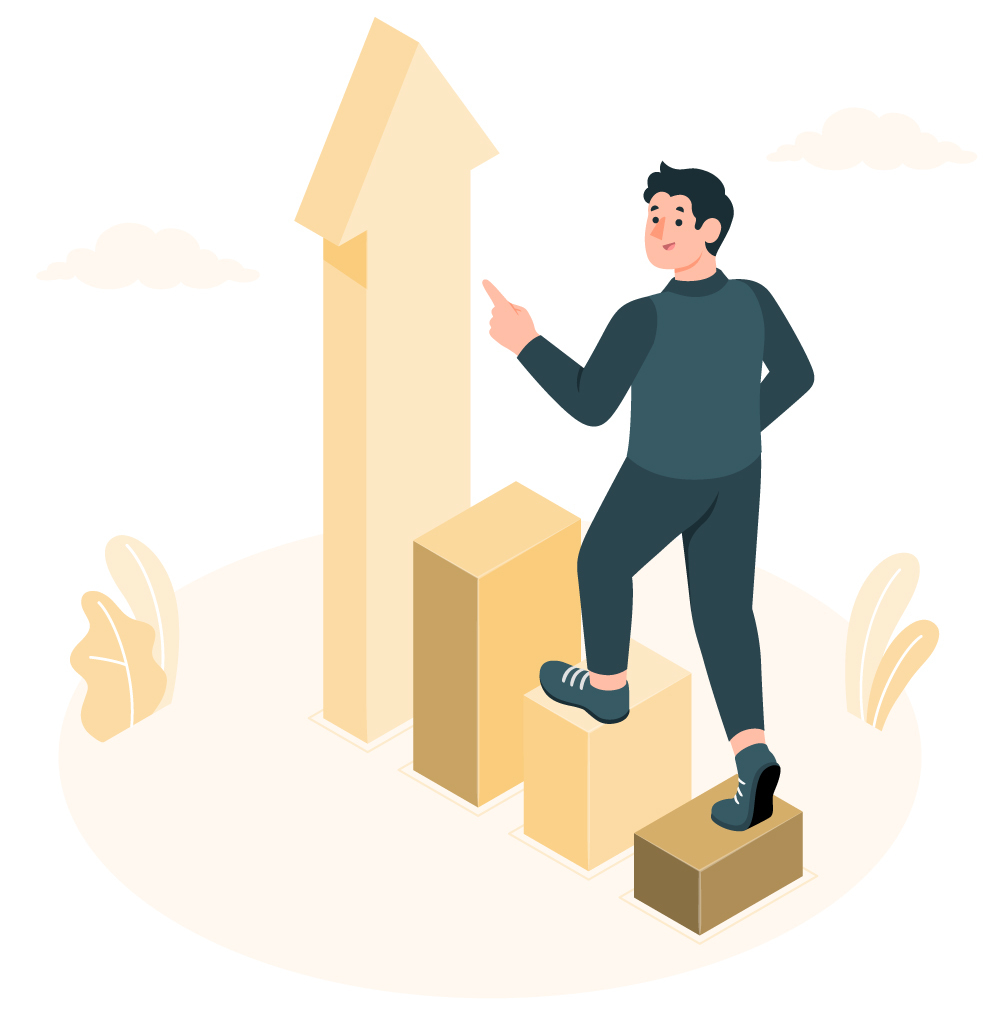 As we've discovered the metrics of the employee lifecycle, it's worth exploring the tool that can seamlessly support and enhance this process. We're talking about Bit.ai, the ultimate document collaboration platform that will revolutionize your employee lifecycle management process, simplify tasks, and boost productivity. So, stay tuned!
How Can Bit.ai Enhance Employee Lifecycle?
Bit.ai and its powerful features are crucial in optimizing the employee lifecycle. With Bit.ai, you can modernize and enhance various stages, from onboarding to development and knowledge sharing.
While onboarding, Bit.ai assists you to create and share interactive training manuals, employee handbooks, and onboarding guides that are easily accessible at a centralized location and are engaging. This ensures new employees have access to all the necessary information at their fingertips, leading to an efficient and smooth onboarding experience.
Bit.ai serves as a centralized hub for collaboration as employees progress in their jobs. With Bit, you and your team can collaborate and work simultaneously on the same document in real time. You can make changes, edit in real-time, highlight sections, leave comments, @mention people, and more. You can even invite your co-workers or managers and provide them editing access to receive comments or feedback. Depending on the materials you're sharing, you can give read-only, comment-only, or edit access to the workspaces they are part of.
Also, Bit.ai's integrations with other tools and platforms make connecting various HR systems and databases easy, ensuring a cohesive employee experience throughout the lifecycle.
With Bit, you can create interactive workplace documents and bring them to life using over 100+ rich media integrations. Bit lets you add images, PDFs, cloud files, maps, presentations, charts, videos, GIFs – basically any rich media – to your documents and automatically turn them into interactive visual cards and rich embeds that live inside them! This will make all your work-related documents and knowledge-sharing much more comprehensive and engaging!
All-in-all, Bit is the dream tool for your entire company as it makes work management and streamlining the work process a lot easier and more interactive! This boosts employee engagement, productivity, and overall organizational success. So, what are you waiting for? Do yourself a favor and get Bit right now! And don't miss the conclusion, where we'll wrap up the discussion for you, providing useful tips and insights.
Wrapping Up
And friends, here we end our discussion! The stages of the employee lifecycle have been covered. From recruitment, onboarding, and retention to offboarding, we've explored the seven stages, metrics, and game-changing capabilities of Bit.ai in enhancing this overall process. Now go on and put this knowledge into use. Onboard employees like a pro, retain your top talent, and create a workplace where people work and thrive like never before. Remember, with Bit.ai by your side, you'll manage the employee lifecycle much better than your competitors! So, it's time to level up and make your organization the place where employees want to stay!
Further Reads:
Manage Remote Employees: Expert Tips to Keep Your Team Productive & Connected!
Remote Work Challenges and How To Overcome Them Like a Pro?
Contract Workers Vs Employees: Learn About The Major Differences!
Best Performance Review Tips For Managers (Template Included)
Employee Coaching: Learn How To Build An Effective Team!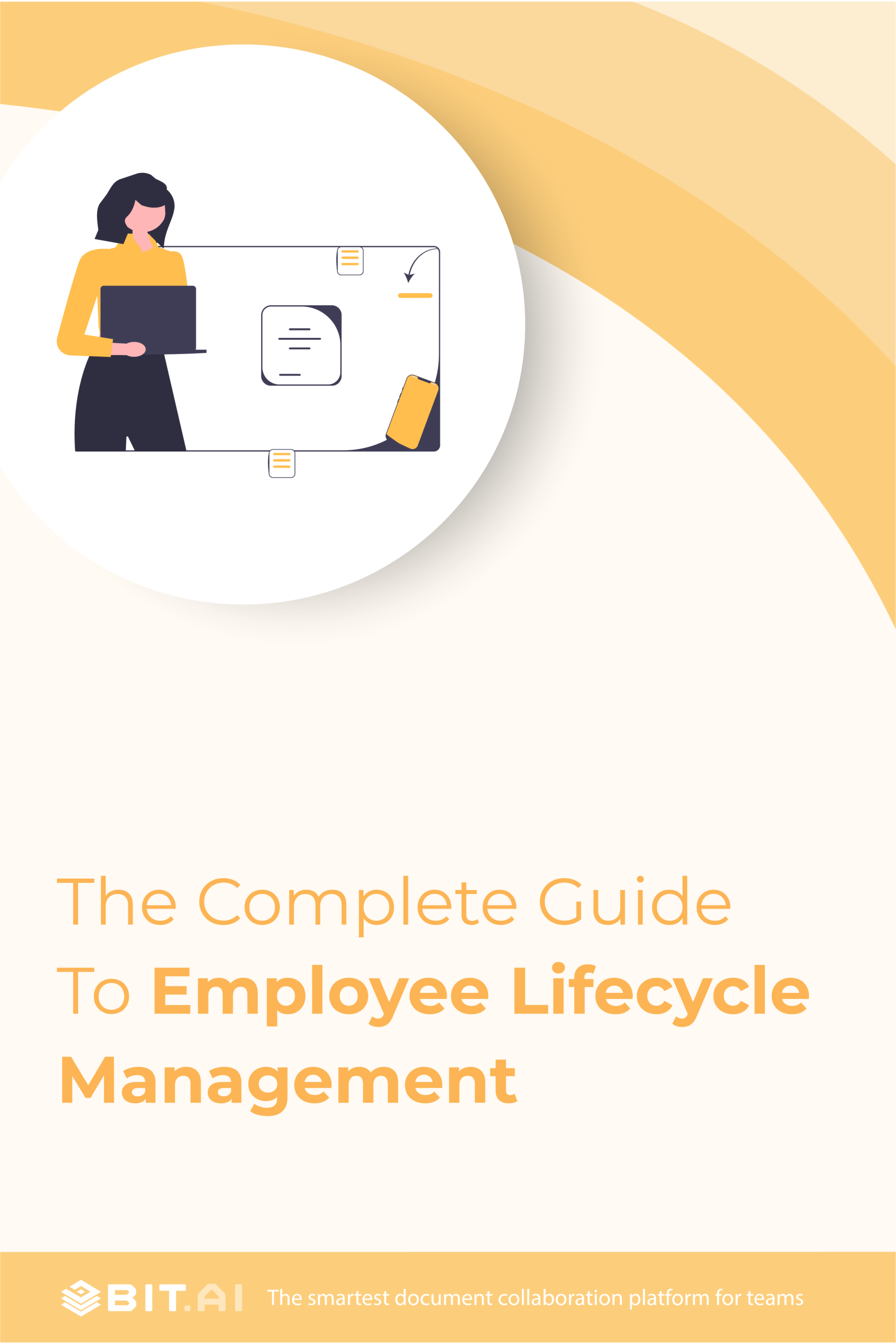 Related posts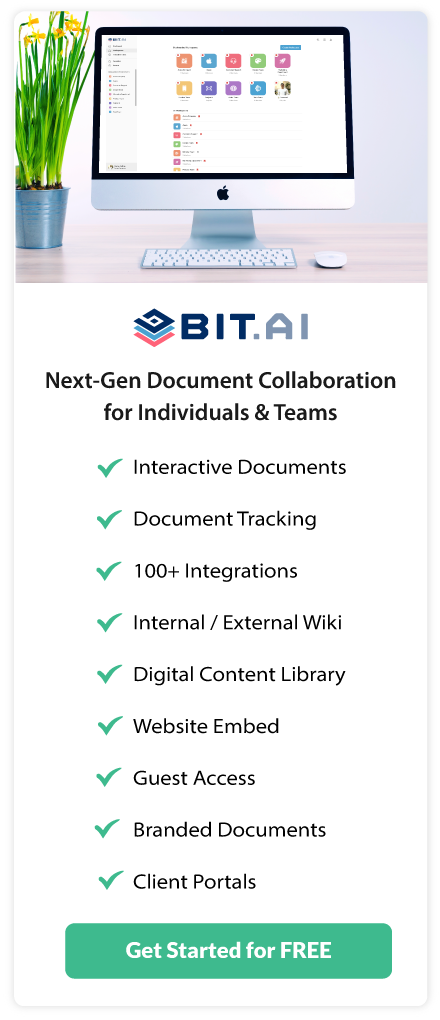 About Bit.ai
Bit.ai is the essential next-gen workplace and document collaboration platform. that helps teams share knowledge by connecting any type of digital content. With this intuitive, cloud-based solution, anyone can work visually and collaborate in real-time while creating internal notes, team projects, knowledge bases, client-facing content, and more.
The smartest online Google Docs and Word alternative, Bit.ai is used in over 100 countries by professionals everywhere, from IT teams creating internal documentation and knowledge bases, to sales and marketing teams sharing client materials and client portals.
👉👉Click Here to Check out Bit.ai.